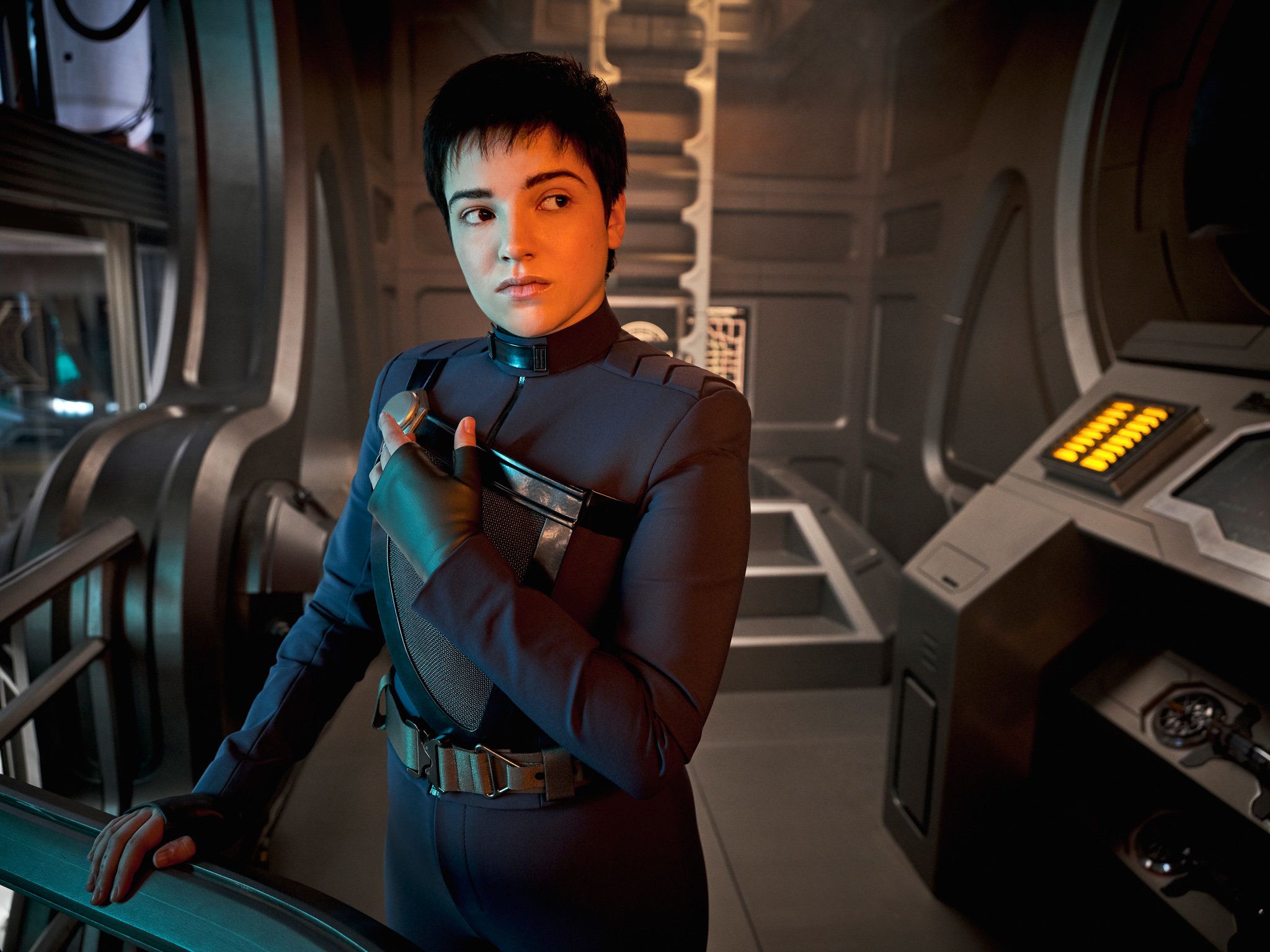 Photo Credit: James Dimmock/CBS.
The sci-fi franchise has been breaking new ground for more than 50 years now.
By Nate Millado
Star Trek: Discovery has returned with all-new episodes and Season 3 will feature the franchise's first transgender and non-binary characters. Actor Ian Alexander will play Gray, and newcomer Blu del Barrio will take on the role of Adira. But this groundbreaking sci-fi series has always been ahead of its time since its debut in 1966.
Here are six times Star Trek boldly went where no other TV show had gone before.
Stream all-new episodes of Star Trek: Discoveryevery Thursday exclusively on Paramount+.