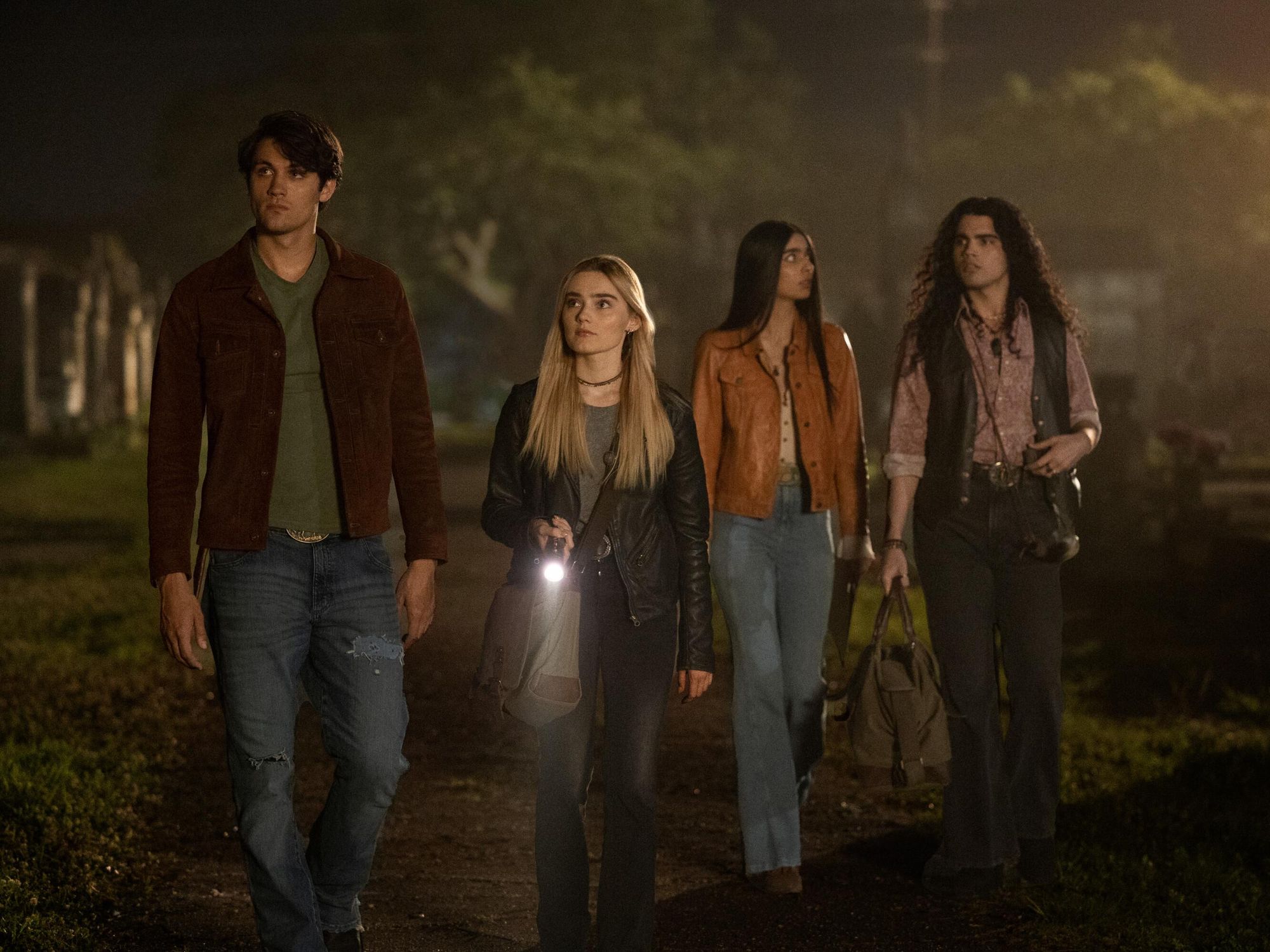 Photo credit: Matt Miller/The CW
This prequel to Supernatural answers lingering questions about Sam and Dean's monster-fighting roots.
By Carrie Berk
Supernatural may have ended in 2020, but fans need not mourn the series. A prequel, The Winchesters, is on the way, bringing new stories to the popular franchise. In the original show, the Winchesters are hunters who preserve the balance of good and evil to protect humanity.
Premiering on The CW October 11th, the new series follows the parents of Sam and Dean Winchester, and it answers questions that Supernatural never addressed about the Winchester family history. Here are seven things to expect in the new series.
Watch all your favorite shows on CBS and streaming on Paramount+!
1. Sam and Dean's Parents Are Front and Center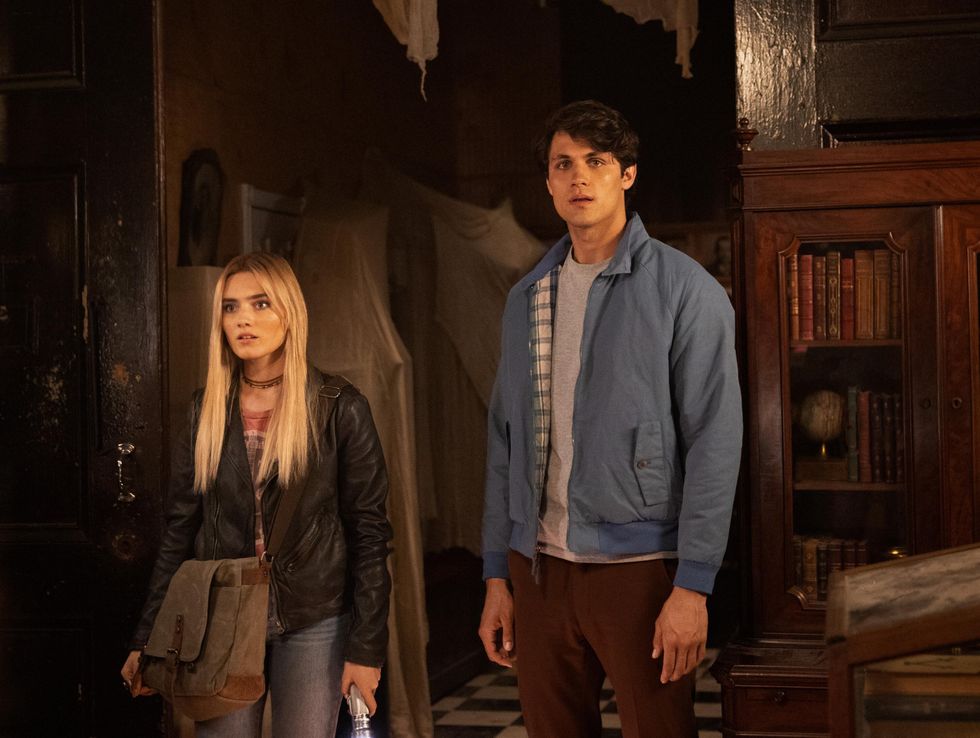 Mary Campbell and John Winchester, the parents of Sam and Dean, catch sight of something off-screen.
Photo credit: Matt Miller/The CW
It stars Drake Rodger and Meg Donnelly as John Winchester and Mary Campbell, parents of Sam and Dean from Supernatural. Viewers might recognize Donnelly from High School Musical: The Musical: The Series and the TV movies Zombies and Zombies 2.
2. We Travel Back to the '70s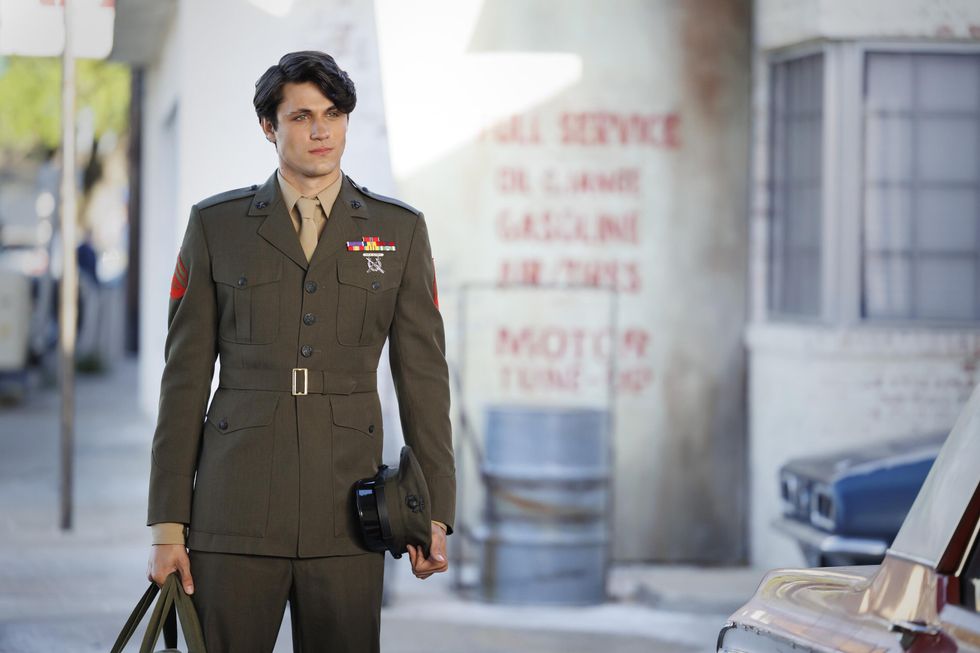 John returns from Vietnam, but his fighting days aren't over yet.
Photo credit: Matt Miller/The CW
It's set in 1972, shortly after John returns from Vietnam, and focuses on the story of how John and Mary met, got involved in monster-hunting, and fell in love while fighting evil.
3. A Monster-Hunting Legacy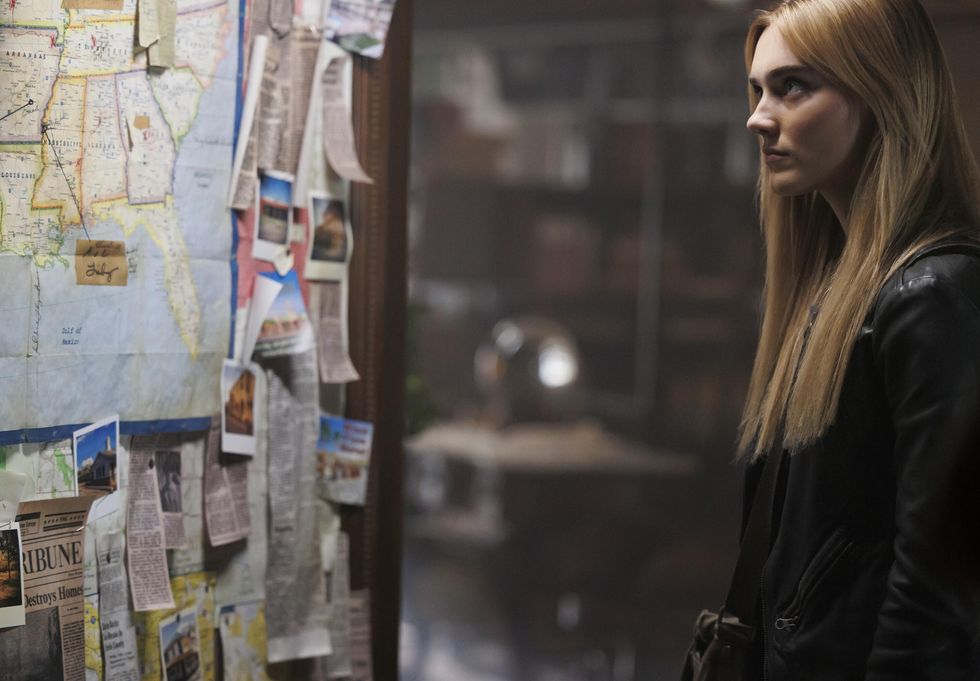 Mary Campbell is on a mission to fight evil.
Photo credit: Matt Miller/The CW
Monster-hunting is in Mary's blood. However, after losing a close friend, she considers quitting the family business. Her father's disappearance and John's arrival may convince her otherwise.
4. References to Supernatural Abound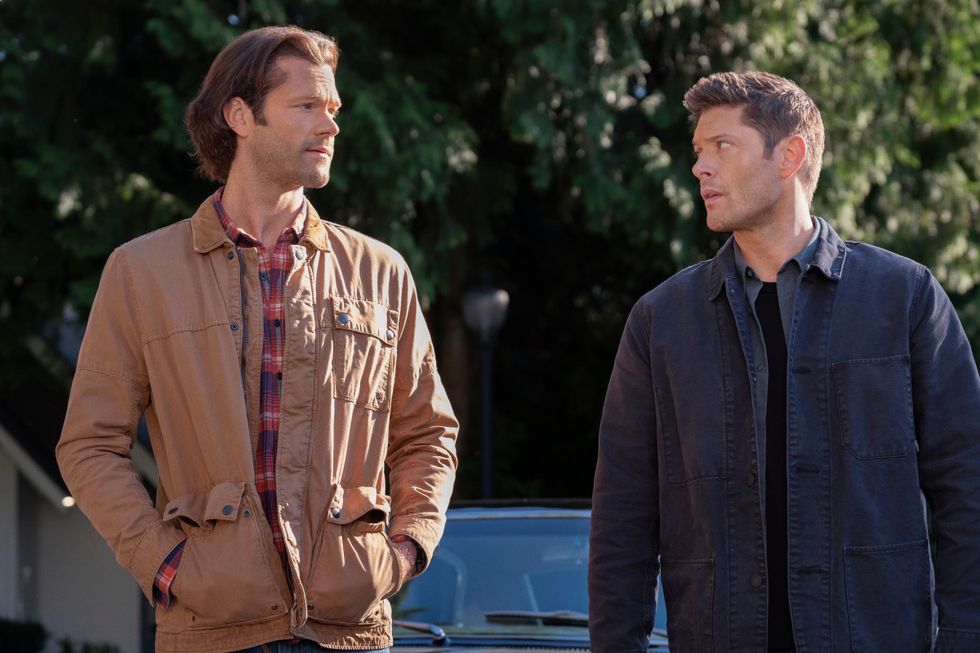 Sam and Dean in the hit series Supernatural.
Photo Credit: Robert Falconer/The CW -- 2020 The CW Network, LLC. All Rights Reserved.
There are several references to Supernatural, including the Men of Letters, humans with extensive knowledge about supernatural magic. Mary's journey to become a hunter also harks back to the original series. John and Mary's fathers are both missing, which also brought Sam and Dean together in Supernatural.
5. It's Crawling With Cryptids
Similar to its parent show, The Winchesters has its fair share of vampires, ghosts, werewolves, and demons. The trailer features a fist fight with a demon, a roaring creature, and more.
6. A Narrator We Know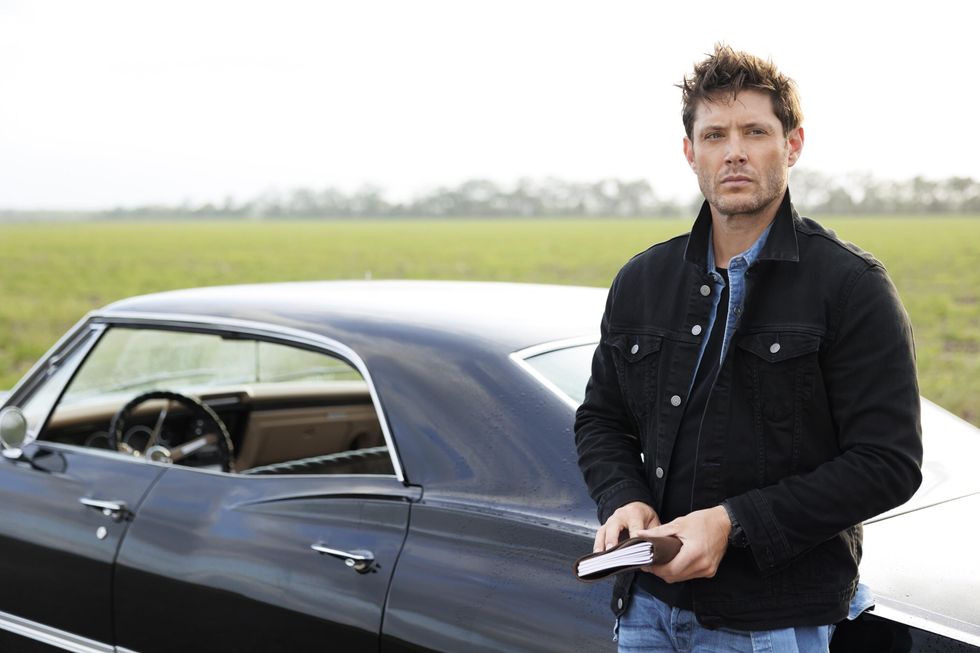 Jensen Ackles, reprising his role as Dean Winchester, narrates the new series.
Photo credit: Matt Miller/The CW
The narrator may sound familiar. Jensen Ackles ("Dean") narrates the new series and appears in its first episode. The spinoff was created by the production company he runs with his wife Danneel of Chaos Machine Productions. Supernatural writer Robbie Thompson is back for The Winchesters as well.
7. A Powerful Posse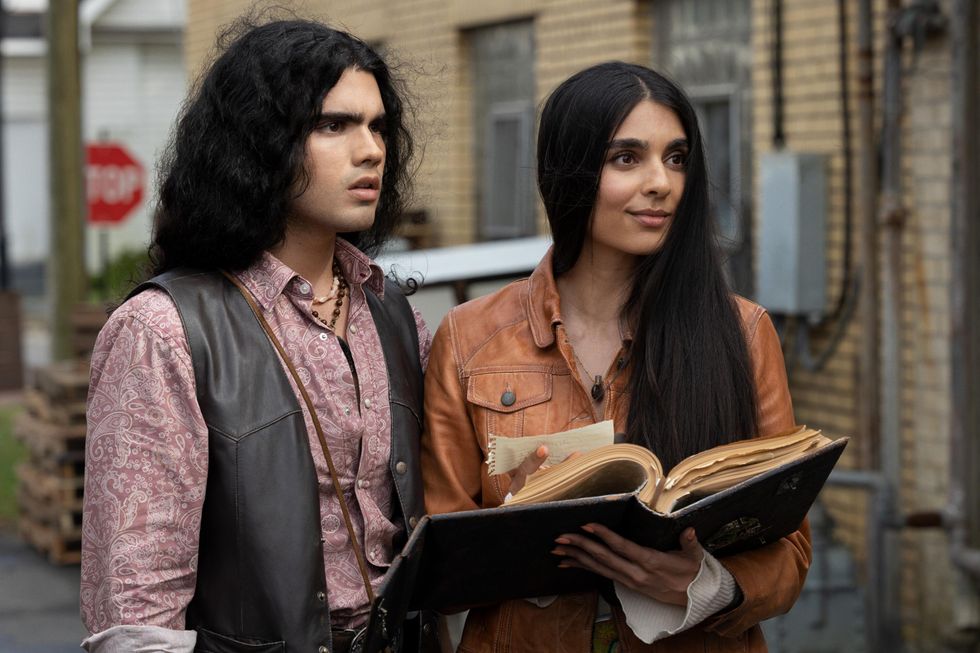 Jojo Fleites as Carlos Cervantez and Nida Khurshid as Latika Desai join forces with John and Mary.
Photo credit: Matt Miller/The CW
John and Mary are joined by a monster-hunting posse: trainee hunter Latika Desai (Nida Khurshid), master fighter Carlos Cervantez (Jojo Fleites), and bookstore owner meets hunting supplies enthusiast Ada Monroe (Demetria McKinney). John's mother, Millie (Bianca Kajlich) also plays a key role in teaching her son about their dark family history.
The Winchesters premieres on October 11 at 8 p.m. ET/PT on The CW, with new episodes airing every Tuesday.
Watch all your favorite shows on CBS and streaming on Paramount+!