From Black Lightning and Supergirl to Star Trek: Discovery, can our newfound passion for genre fiction save the world?
By Marc Bernardin
If you were born at any time before, say, 1990, the pop culture ecosystem we're living in today would've been unthinkable when you were a kid—especially if you were a kid who grew up loving science fiction, comic books, and fantasy.
Sure, we had Star Trek and Star Wars, Batman and Superman movies, with Doctor Who as the crazy British uncle who loved to remind you that he's been there the whole bloody time.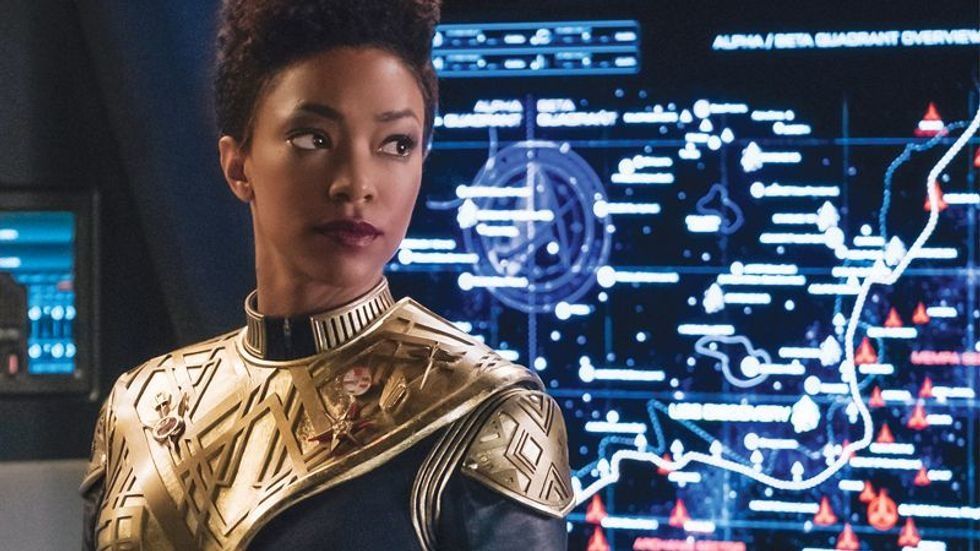 Sonequa Martin-Green as First Officer Michael Burnham in Star Trek: Discovery.
Jan Thijs/CBS
But there was no way to envision a television landscape that had room for more than one show that came from the pages of DC Comics, let alone six:
Arrow, The Flash, Supergirl, DC's Legends of Tomorrow, Black Lightning, and iZombie. And all at the same time!

You couldn't have convinced anyone that both the Avengers and the Justice League would be in theaters, competing for a planet's box-office attention.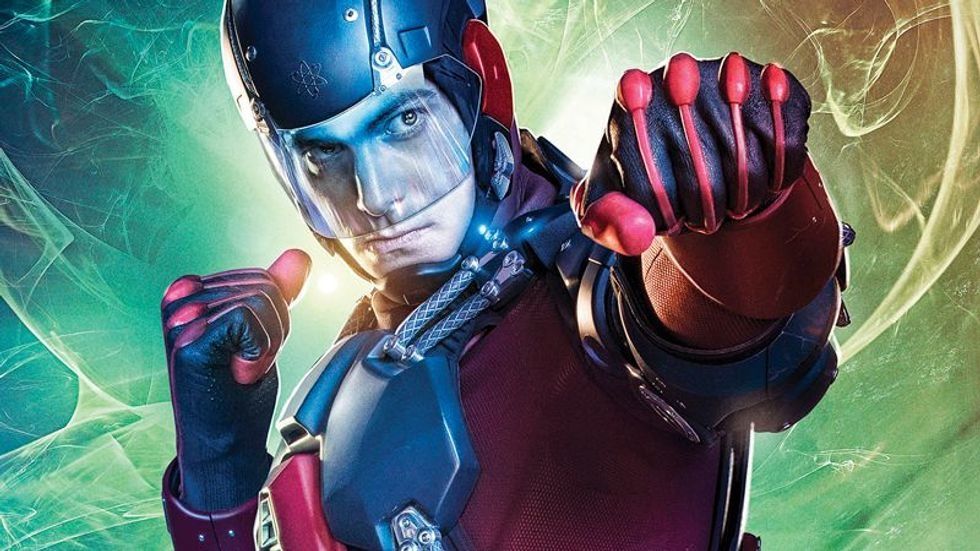 Brandon Routh as Ray Palmer/The Atom in DC's Legends of Tomorrow.
Jordan Nuttall/The CW
And if you went to Vegas in 2010 and said, "I'd like to bet this massive wad of cash that not only will we get a Black Panther movie within the decade, but that it will be the third-highest-grossing movie in the U.S. of all time," they would've taken your money and laughed at you as you left.
But that is the world we live in today, a world in which the most popular movies are "nerd" movies and entire television networks are built on the backs of superheroes.
This is the Age of the Geek, in almost every way. And it's not just geeks who are inhaling this kind of entertainment: No movie gets to a billion dollars at the box office without everyone seeing it.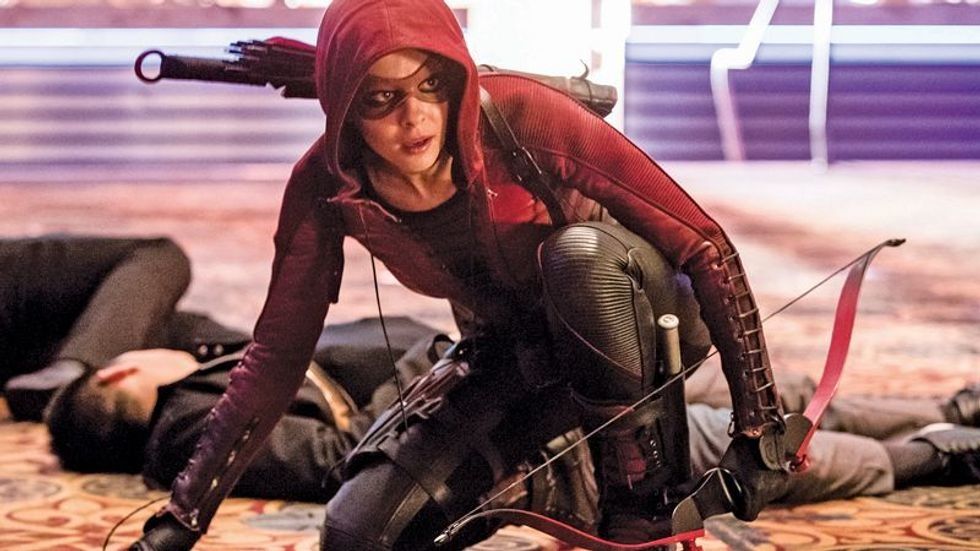 Willa Holland as Thea Queen in Arrow.
Jack Rowand/The CW
How did we get here? Well, a bunch of different ways, actually. It helps that human beings come with a hardwired affinity for the legendary. We are creatures of story, of tales that feel larger than life, of supernatural fables.
The modern superhero story shares most of its DNA with classic mythology, the adventures of gods and monsters, of heroes and villains. People have been telling stories just like this for millennia, only the heroes of those stories had names like Hercules, Aladdin, King Arthur, and Thor instead of Bruce Banner, Barry Allen, Kara Danvers, and, well, Thor.
We are, in lots of ways, built for this.​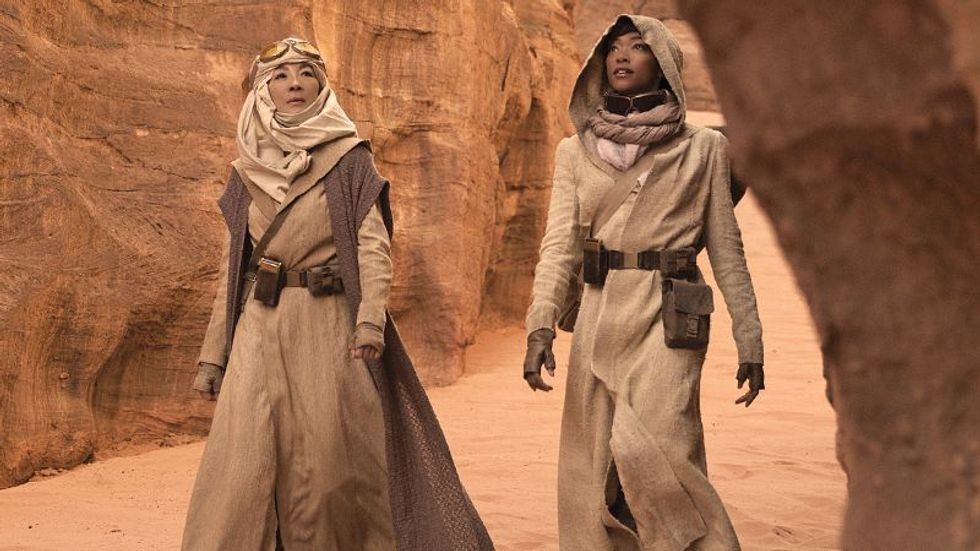 Michelle Yeoh and Sonequa Martin-Green in Star Trek: Discovery.
Dalia Naber/CBS
And the community of people who make media undergoes a generational churn every 20 or 30 years. Those kids who saw Star Wars in the 1970s and then fell down the wondrous rabbit hole of comic books and video games are now in their mid-40s.
Some of those kids went into entertainment, starting as interns or mail room clerks, and have since climbed the ladder.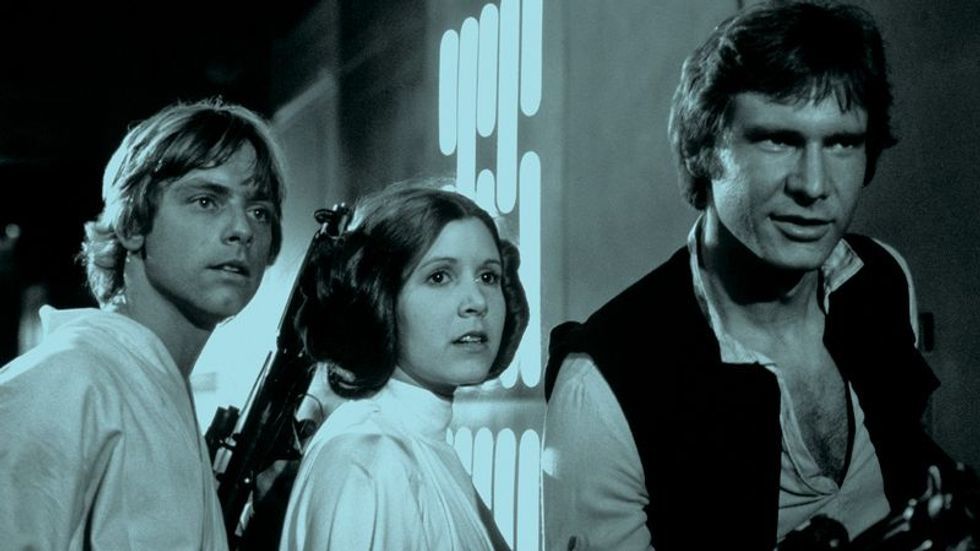 Mark Hamill, Carrie Fisher, and Harrison Ford of Stars Wars, circa 1977.
Lucas Film Ltd./Everett Collection
​They're running the companies that make the stuff we watch. Where their predecessors might've looked askance at men and women in spangly tights, these executives were raised on them.
They have the power to green-light whatever they want… and they are unafraid to take big, superheroic swings. After all, it's what they've loved since childhood—and Hollywood is nothing if not a Peter Pan place where all we want to do is conjure the feeling of what it was like to be a kid​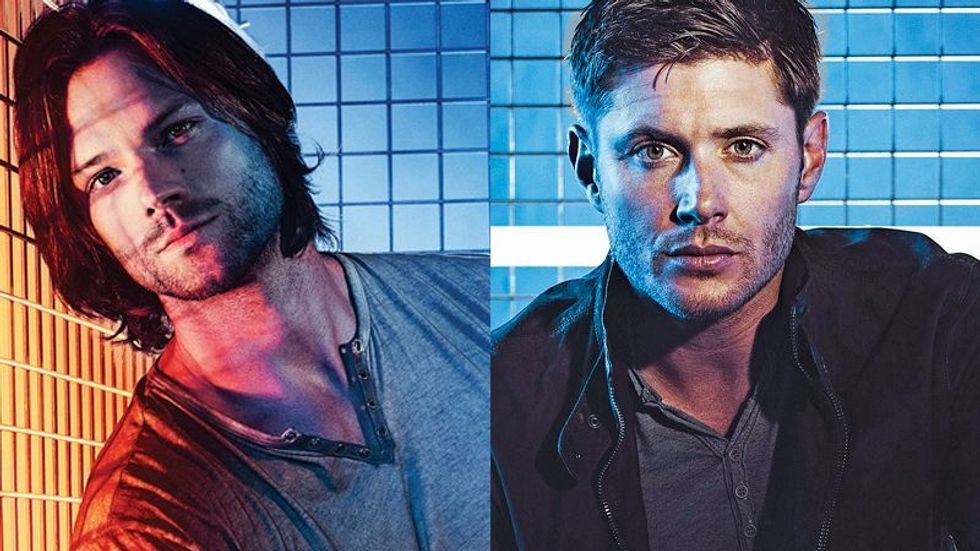 Jared Padalecki and Jensen Ackles as brothers Sam and Dean Winchester in Supernatural.
Nino Muñoz (2)
Underneath all of that, however, is the steady drumbeat of social mood. Where are we, as a country, at any given moment? Is the national mind-set one of calm prosperity? Is it unease? Is it divisive, fractured, and toxic?
All too often, the pop cultural flavor of any period in time is the opposite of that national mind-set. We want what we don't have.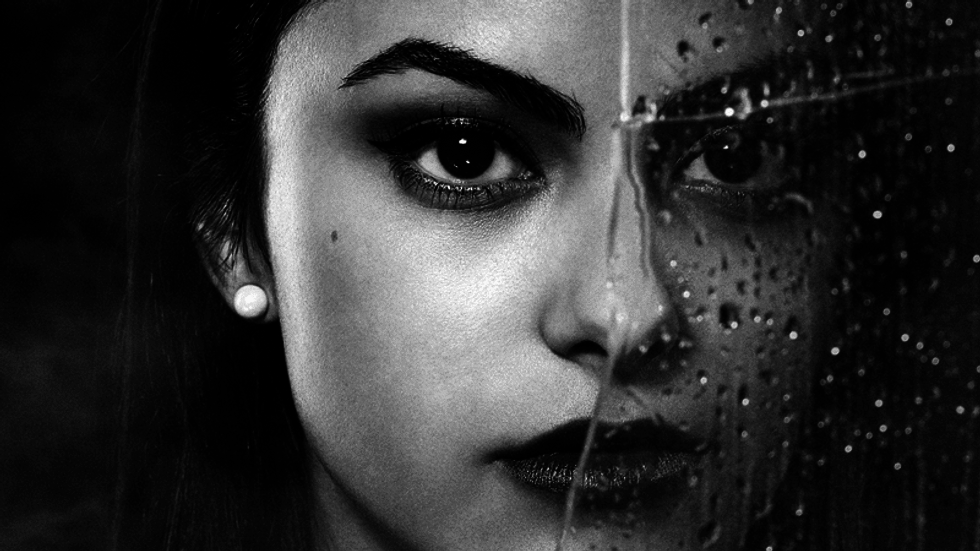 Camila Mendes as Veronica Lodge in Riverdale.
Marc Hom/The CW
DC's Superman and Marvel's Captain America both got their start in comics—and were never quite as popular as during times when the United States was at war.
The economic boom of the late 1990s gave rise to the television antihero, like Tony Soprano—a trend that rode through George W. Bush's presidency and came to an end, questionably, in President Obama's second term with the finale of Breaking Bad.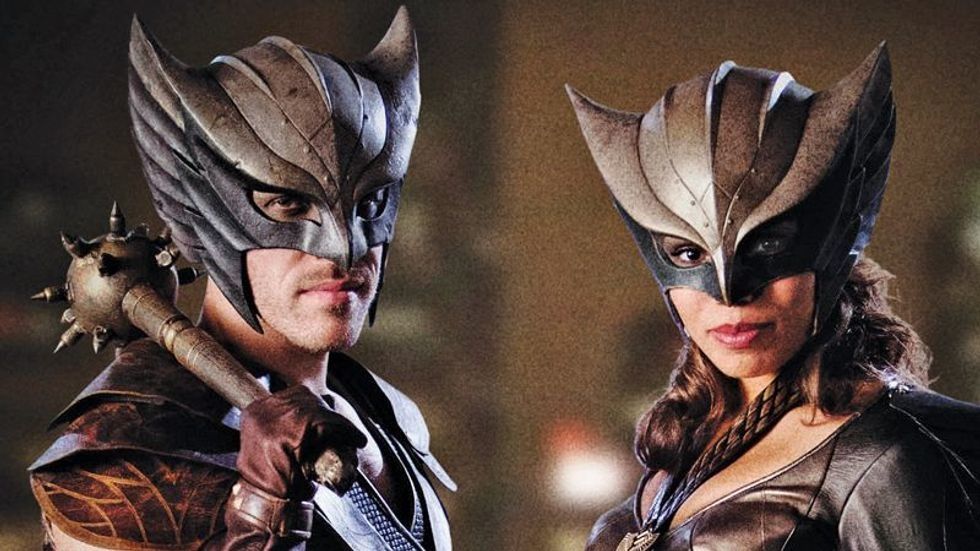 Falk Hentschel and Ciara Renée in DC's Legends of Tomorrow.
Katie Yu/The CW
It can be comforting to watch The Flash's Barry Allen (Grant Gustin) run toward every problem rather than away from them—to watch him suffer with every wrong step and rejoice with every right one. And the Fastest Man Alive takes a whole mess of steps.
It can be inspiring to witness Supergirl's Kara Danvers (Melissa Benoist) embody a kind of steadfast morality and ineffable sense of justice—which, given the fact that she and her cousin Superman are undocumented immigrants, is more timely than ever.
But as America becomes more fractured and as the tone of the air itself feels fraught and divisive, the Day-Glo derring-do of comic book heroes can be a balm.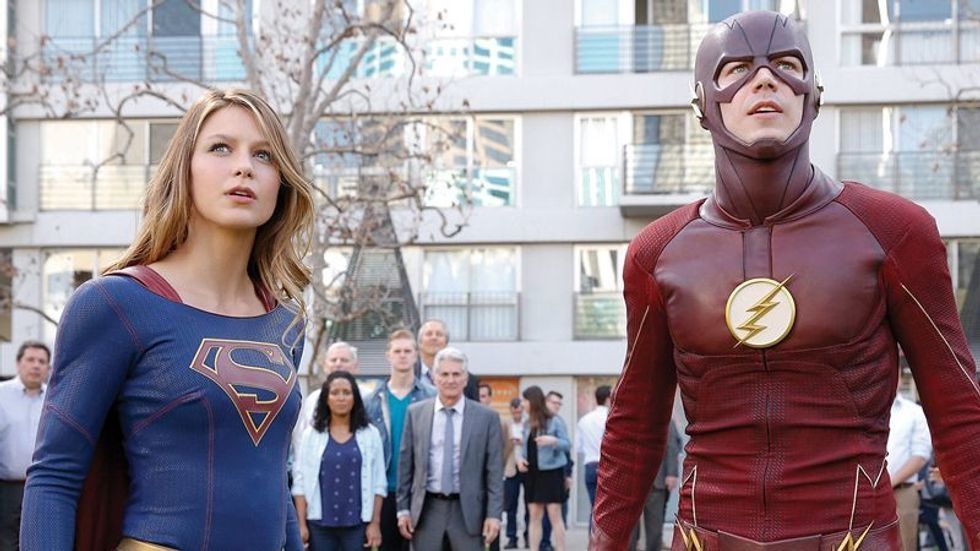 Supergirl's leading lady Melissa Benoist and The Flash's Grant Gustin save the day.
Robert Voets/WBEI
​We all like to believe that one man can make a difference, even if we know that, in truth, it takes a small group of committed people—like Oliver Queen's (Stephen Amell) Star City crew in Arrow—to change the world, because it's the only thing that ever has.
And sometimes, you just want a crew to roll with, even if the roads are—like the ones traveled by the men and women aboard the Waverider in Legends of Tomorrow—across time and space. The end of the world, provided you stop it every week, can be a hoot.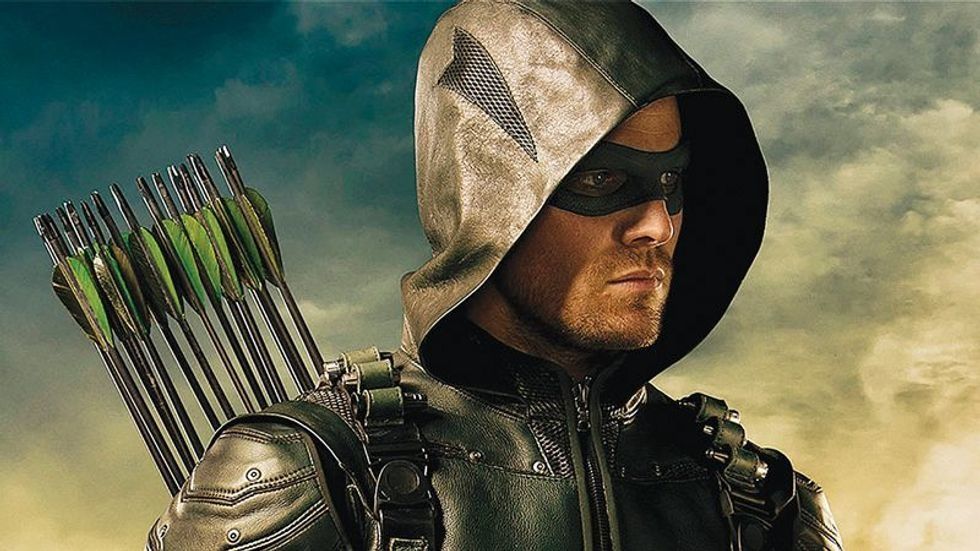 Stephen Amell as Oliver Queen in Arrow.
J Squared Photography/The CW
It's not that the real world can't be a part of the fiction in which we take vicarious pleasure.
Black Lightning comes to us from a world much like ours, a world that is concerned with the value and valuation of black lives and black excellence. A world that understands the fabric of the community and the role of educators and officers, bystanders and evildoers, within that community.

Our world's eyes have been opened to the harsh realities of African-American life, and that knowledge makes a show like Black Lightning possible—a show that finds a man, Jefferson Pierce (Cress Williams), wrestling with his better demons and lesser angels while trying to be a teacher, a father, and a hero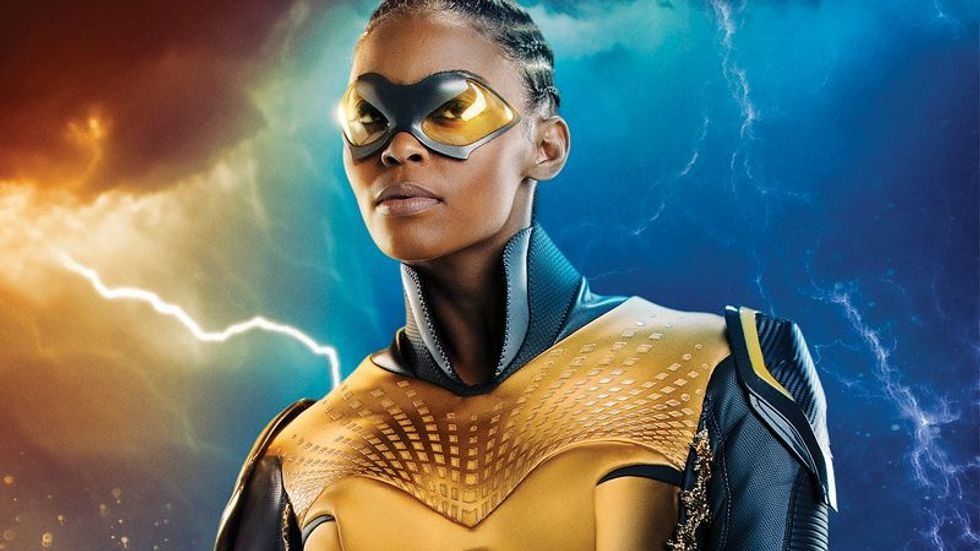 Nafessa Williams suits up as Thunder in Black Lightning.
Bob Mahoney/The CW
​For as bright as some of these heroes are, there will always be room at the dark end of the street, where some of Marvel's more challenging characters play. Vigilantes like Daredevil and The Punisher, detectives like Jessica Jones, and defenders like Luke Cage all live in the shadows, operating in ways and doing things that the Avengers can't.
We long to sit by a campfire and listen to stories that distract us from the world. We hunger to step outside ourselves and into lives different from our own, faced with struggles that are simultaneously fantastic and relatable.
None of us can leap tall buildings with a single bound, or are faster than a speeding bullet, but we all know what it feels like to be confronted with a problem that can only be solved with resolve. We all know that strength comes in many forms: physical, intellectual, emotional.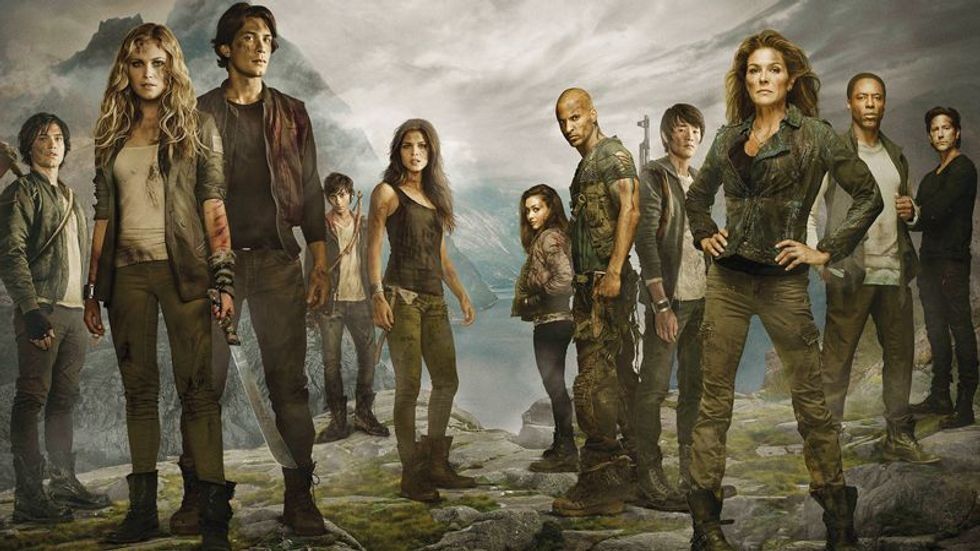 Addictive apocalyptic series The 100 is one of the many fantasy shows great for binge-watching.
Frank Ockenfels 3/The CW
The modern campfire is the television (or, yes, whatever screen you're currently sitting in front of). But that same impulse for escapism remains.
And genre fiction—superheroes, science fiction, adventure, pulp—casts off the flickers that keep us warm at night. Because if those heroes can deal with their demons—demons that are literally bent on destroying the world—then maybe we've got a shot at dealing with our own.
Originally published in Watch Magazine, July-August 2018.