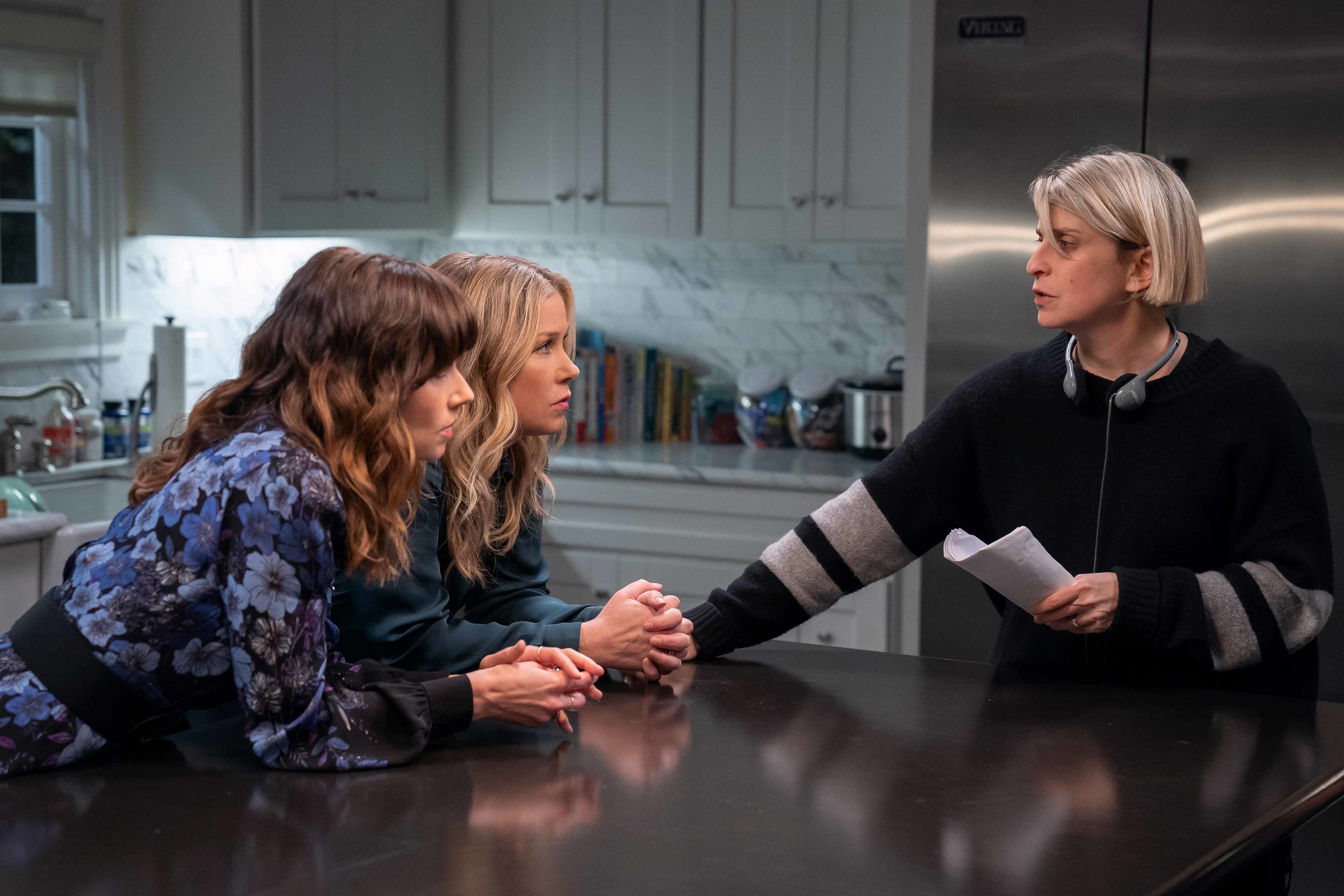 Photo Credit: Saeed Adyani/Netflix.
With the addictive Netflix series Dead to Me, Liz Feldman has created the best "traumedy" on television.
By Fred Schruers
Three years ago, the seasoned writer Liz Feldman (2 Broke Girls) was sitting in a pitch meeting with potential producers, bereft of ideas and motivation. She had recently turned 40, was four years into an ultimately unsuccessful quest to get pregnant, and had just lost a beloved cousin to a heart attack.
And then, suddenly, inspiration came to her: A recently widowed woman becomes friends with someone she meets in a grief group. They bond over their shared pain until the recent widow learns that—well, let's not spoil that. "Forgive me for being woo-woo," says Feldman, "but that particular idea, it was like I'd channeled it."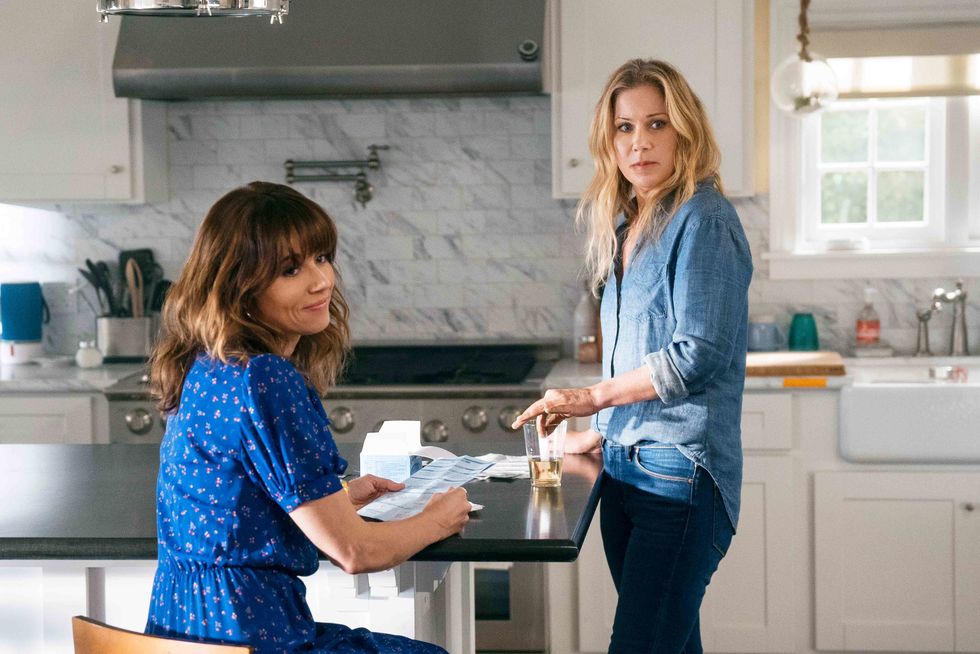 Photo Credit: Saeed Adyani/Netflix.
The producers passed, but soon thereafter, when CBS Studios comedy head Kate Adler heard the pitch with the surprise twist Feldman had plotted, Adler simply dropped her notepad on the floor—an instant go. Will Ferrell, Adam McKay (Vice), and Jessica Elbaum (Hustlers) joined Feldman as executive producers; Christina Applegate was cast as the widow, opposite Linda Cardellini and James Marsden.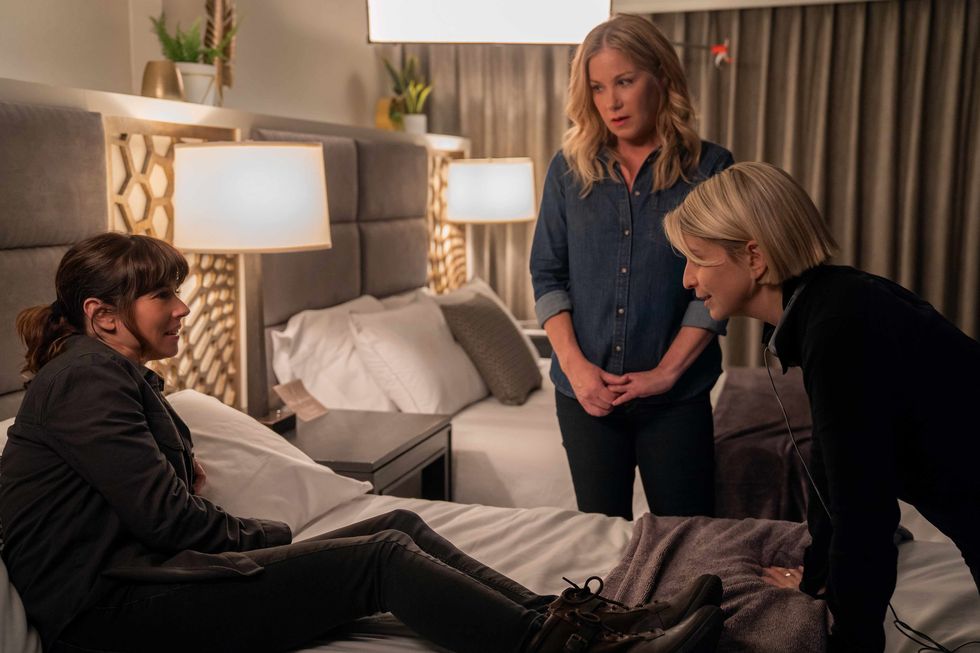 Photo Credit: Saeed Adyani/Netflix.
Dead to Me—which has been described variously as a "tragicomedy," "black comedy," and "traumedy"—earned immediate cult status among viewers, and reviewers marveled that a show Feldman described as being about "forgiveness" could be so soaked in irony. (Tauntingly upbeat songs like "Get Happy" are set against grim, plot-unfolding montages.) Applegate earned Emmy and Golden Globe nominations for her role as Jen, whose brave, scalding humor never allows her to dip into mere sentimentality, and it's clear from the beginning that there's more to Judy than initially meets the eye.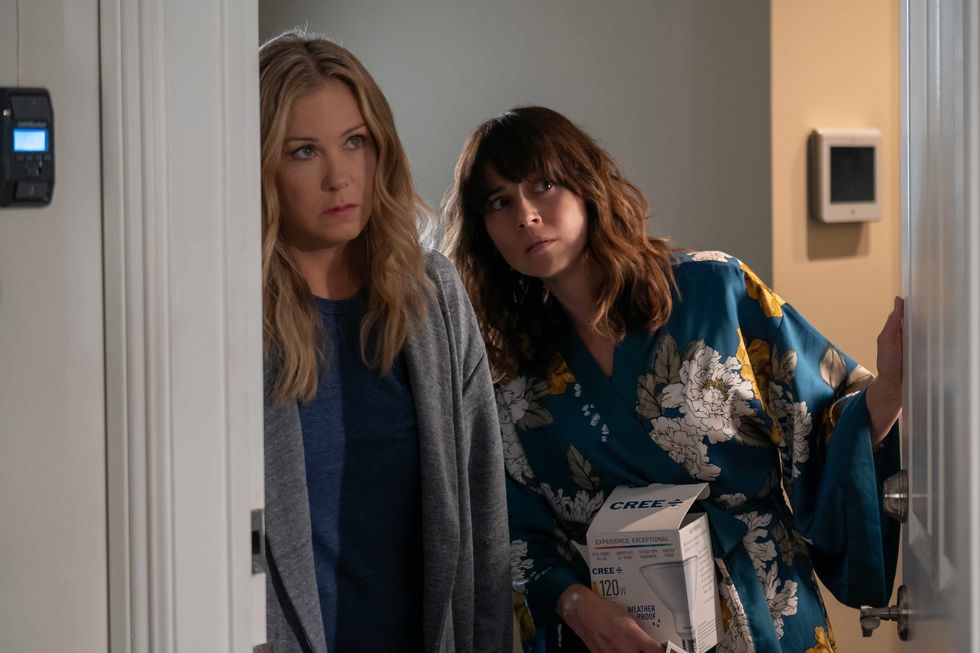 Photo Credit: Saeed Adyani/Netflix.
While the series is driven by its secrets, the characters are the heart of the story—lovable, flawed, and totally believable. "I'd like to think I'm a pretty good observer of humanity," says Feldman, "and I always try to do it from a place of understanding, not judgment. I approach all the characters from a place of empathy.

For Feldman, a former stand-up comic, performer in the Groundlings improv troupe, and graduate of Ellen DeGeneres' writing room, it was a big shift from her stint as a writer and producer on CBS' 2 Broke Girls. "Working in network television taught me a lot about what a mass audience will accept and enjoy," she says. "And at the heart of 2 Broke Girls and its success is the takeaway that a really good central relationship is a great foundation to begin with."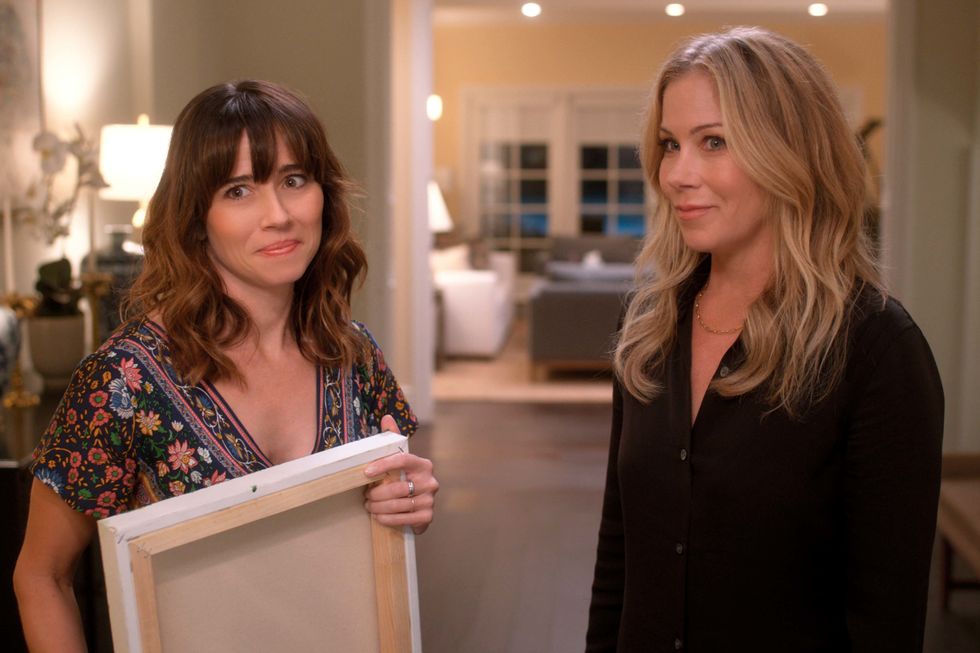 Photo Credit: Courtesy of Netflix.
With the second season of Dead to Me unfolding, there are plenty of questions about how that central relationship will fare. As Feldman says of the end of Season 1, "There's a lot left to the imagination in terms of what actually happened." Now "there's a role reversal in terms of Jen's and Judy's decisions and the wrongs they've committed against each other. It was really exciting to dig into what it's like now that the tide has turned."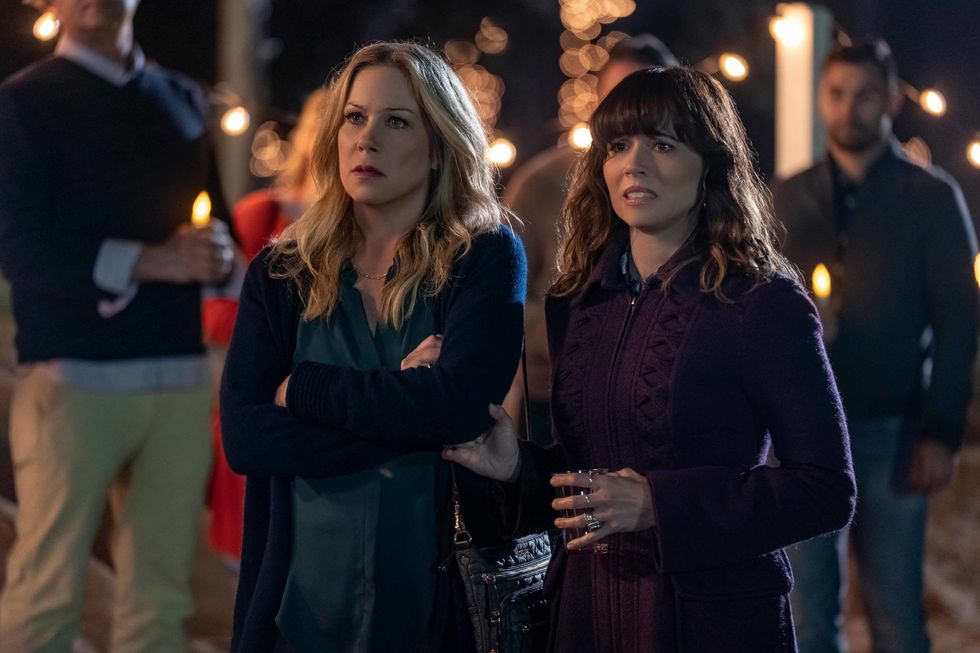 Photo Credit: Saeed Adyani/Netflix.
While audiences are riveted by the entertainment value, Feldman calls the show nothing short of "a gift," explaining, "Allowing myself to be open and vulnerable through my writing, and being as real as possible about these women's experiences, has really helped to heal me."
Originally published in Watch Magazine, May-June 2020.
Dead to Me is produced by CBS Television Studios and streams on Netflix.