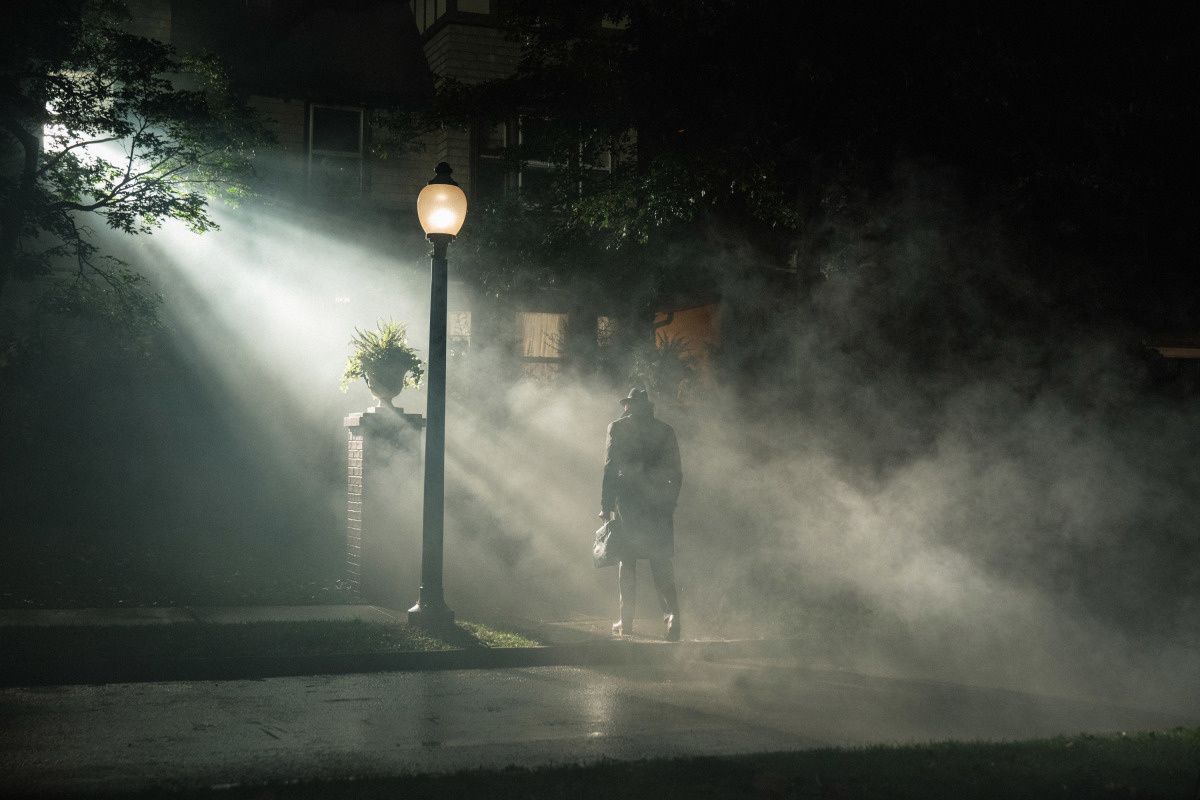 Photo Credit: Elizabeth Fisher/CBS.
Stream the first two seasons ahead of the third season premiere of this scary-good supernatural drama from the folks who brought you The Good Wife and The Good Fight!
By Nate Millado

Evilis not for the faint of heart. It's that terrifying—which makes the supernatural drama the perfect binge when you want to be 100% locked-in to your screen!
For the uninitiated, Evil centers on priest-in-training David Acosta (Mike Colter) and forensic psychologist Kristen Bouchard (Katja Herbers) as they assess whether the Church's unsolved mysteries are worth pursuing—or whether there's a more scientific explanation behind the phenomena.
Evil is the brainchild of Robert and Michelle King—the husband-and-wife duo behind The Good Wifeand The Good Fight—so you know you're in for some quality entertainment along with genuine jolts. Luckily, all episodes of its first two seasons are available to stream on Paramount+, so here's your chance to catch up on the scary-good series before its third season sneaks up out of the darkness on June 12th.
Watch all episodes of Evilon Paramount+.
SUBSCRIBE NOW: Enjoy 4 Digital Plus 2 Print/Digital Issues Of Watch Per Year — For Free!
The Boogeyman Is Real!
Surely, anyone innocently named "George" can't be that bad, right? Dead wrong! This leathery demon is the stuff of nightmares. He haunts poor Kristen in her sleep—or is she awake?—zips around the room like The Flash, pees in the corner (rude!), and slices her fingers off for each incorrect answer during a "fun" game of True or False. George introduces himself in the pilot ("Genesis I"), but unfortunately for Kristen, reappears throughout the season ("177 Minutes," "Let x = 9," and "Book 27").
Bridget in the Bathtub
It's Tony winner Annaleigh Ashford like you've never seen before! In the episode "Vatican III," Bridget (Ashford) cops to murdering a boy named Enrique during her exorcism. Kristen, David, and Ben (Aasif Mandvi) cross-reference her claims with any open cases—and to determine whether the woman really is possessed by a demon named Howard.
Orson Isn't Well
Is accused serial killer Orson LeRoux possessed—or just plain psycho? That's the question Kristen and David attempt to answer throughout the season (in episodes "Genesis 1," "Justice x 2," and "Book 27"). Either way, on a creep factor scale of 1 to 10, Orson is 100.
Child of the Corn
In the "2 Fathers" episode, an intoxicated Kristen follows a woman's screams into a cornfield—and is shocked by what she sees: David's dad's wife Esther birthing out a baby that's most certainly not human. But wait, there's more! Esther tears into the sticky sac with her teeth to welcome her goblin child into the world. That's some sangria you drank, Kristen!
Hurts Like Hell
Nurse Ratched's got nothing on Nurse Plague! After David is stabbed (at the end of the "7 Swans a Singin" episode), he's sent to Harbor Hospital, where his nurse pumps him with pain meds. During a drug-induced trip, David witnesses patients being wheeled out by freaky-looking attendants to attend a "black mass." One of the unlucky sacrificial lambs happens to be David's roommate, Harlan.
The big reveal of the "Room 320" episode is thought-provoking—but definitely disturbing! Word to the wise: Watch with a friend.
Treat or Trick?
When your show is called Evil, you've gotta up the ante for Halloween—and yikes, does the "October 31" episode deliver! First, there's an Exorcist homage replete with hissing, cackling, speaking in tongues, projectile vomiting—the whole nine.

But what's really unnerving is the new girl "Brenda," who hangs with the Bouchard kids and their friends. Brenda tells creepy ghost stories and asks disturbing questions. ("If I dared you to kill your mom ... how would you do it?") Here's the kicker: Brenda's mom calls and says her daughter is sick in bed. So, who's really behind that creepy doll mask?
Watch all episodes of Evilon Paramount+.
SUBSCRIBE NOW: Enjoy 4 Digital Plus 2 Print/Digital Issues Of Watch Per Year — For Free!