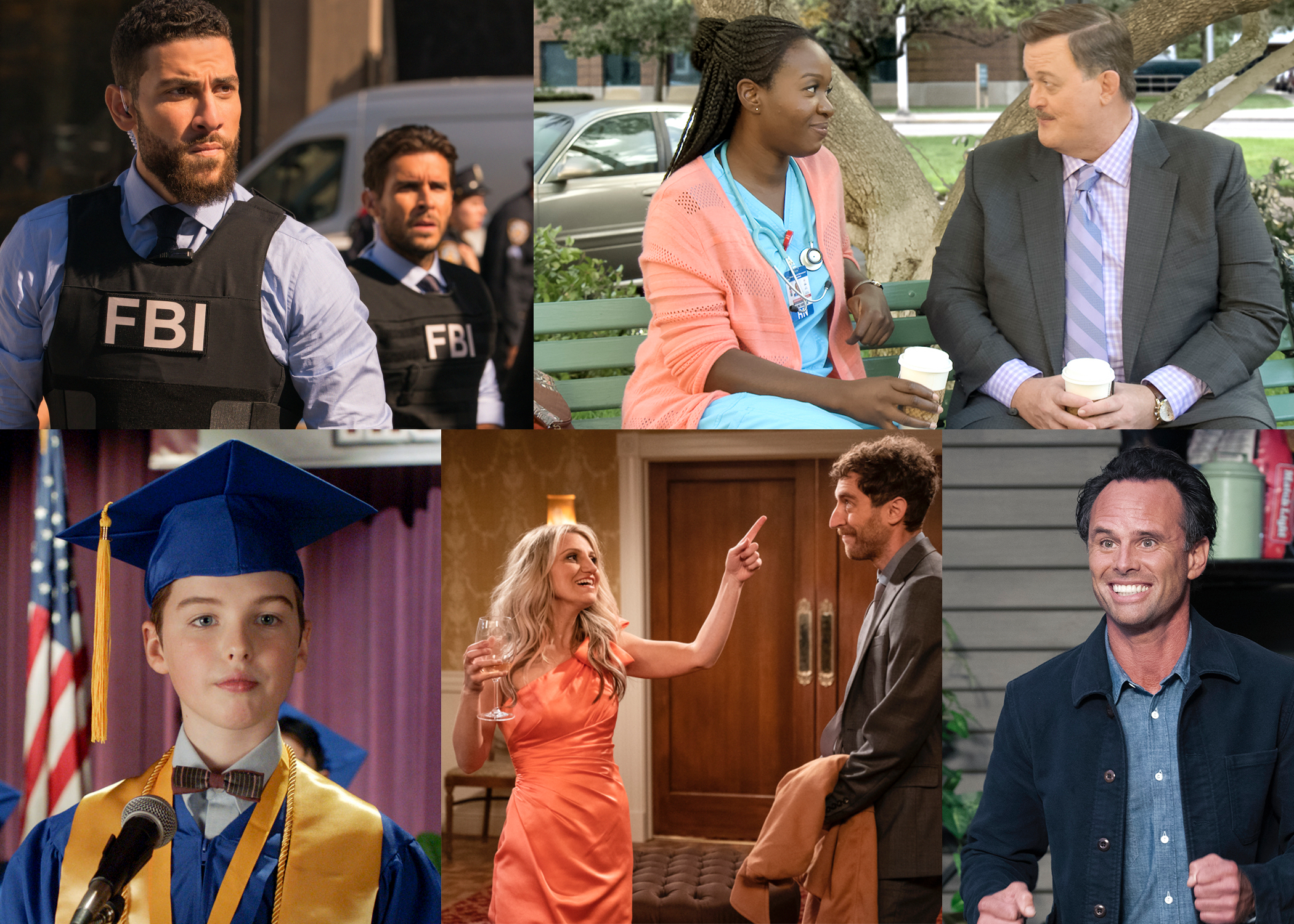 Photo Credit: Clockwise from left—Michael Parmelee/CBS (FBI), CBS (Bob ♥️ Abishola), Erik Voake/CBS (The Unicorn), Sonia Flemming/CBS (B Positive), CBS (Young Sheldon)
Find out when your favorite shows return—plus a new Chuck Lorre sitcom joins the primetime lineup!
By Nate Millado
Good things come to those who wait. It's been a longer-than-usual layoff between seasons, but starting Nov. 5, CBS rolls out its pandemic-delayed premieres. Some of your returning favorites tackle timely issues, like COVID-19 (NCIS: New Orleans, Bull) and racial injustice (The Neighborhood, All Rise, S.W.A.T.).
Others deal with major life changes (Young Sheldonsays hello to college). And king of comedy Chuck Lorre's latest,B Positive, joins a laugh-out-loud comedy block on Thursdays.
Here's a preview of all 15 series premiering in November—and when to tune in!