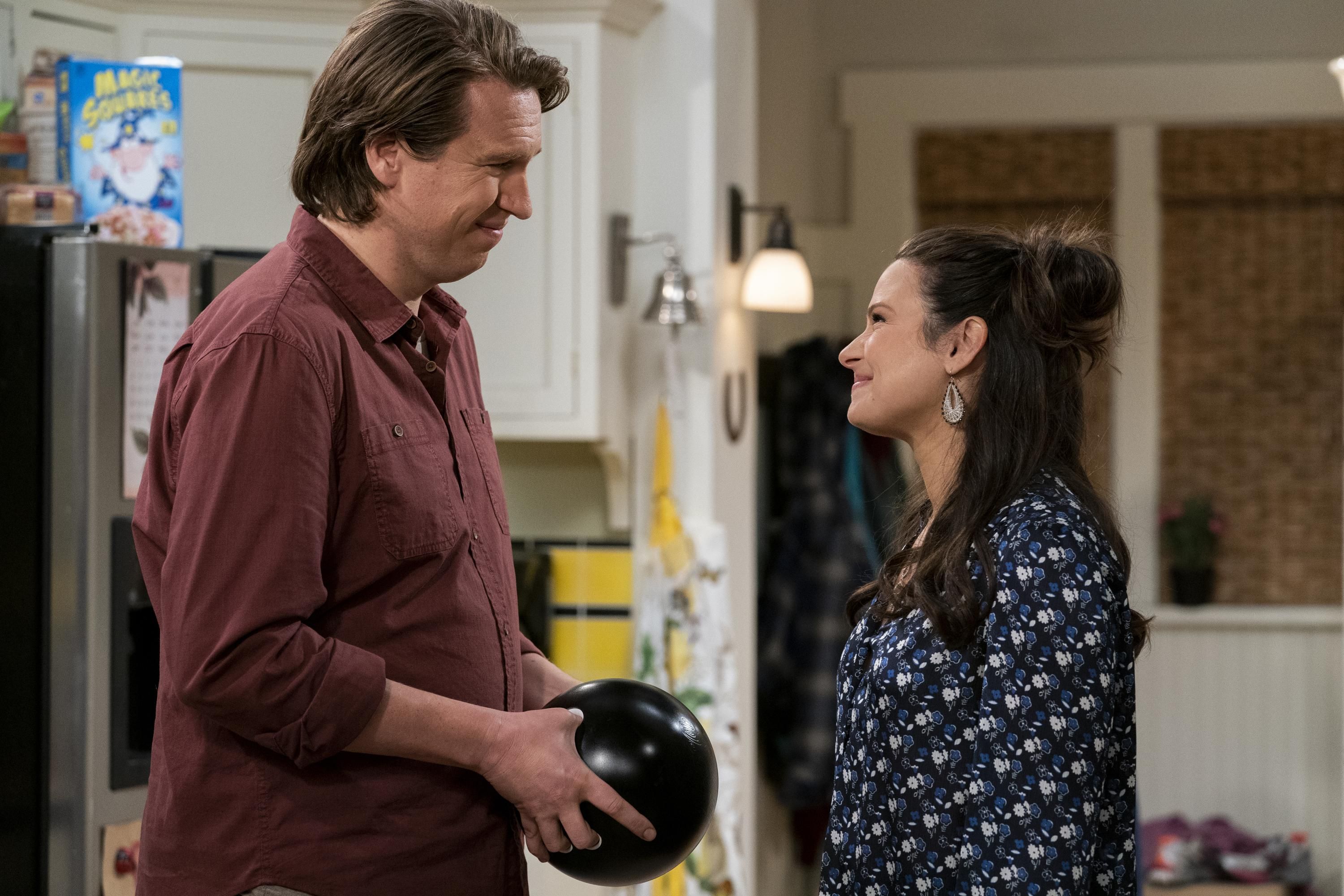 Photo: Cliff Lipson/CBS
If you're a bowler, this show will be right up your, ahem, alley
By Katey Clifford

What would you do if you were laid off from your job? Probably look for a new job. Unless you're a risk-taker, you likely wouldn't take your hobby—bowling, for example—and try to turn it into your professional career. But that's exactly what happens in the based-on-a-true-story comedy How We Roll: Given the ultimate second chance, Tom Smallwood (played by Pete Holmes) rolls those bowling balls straight into a new career.
Stream episodes of your favorite shows on Paramount+.
The Real Tom Smallwood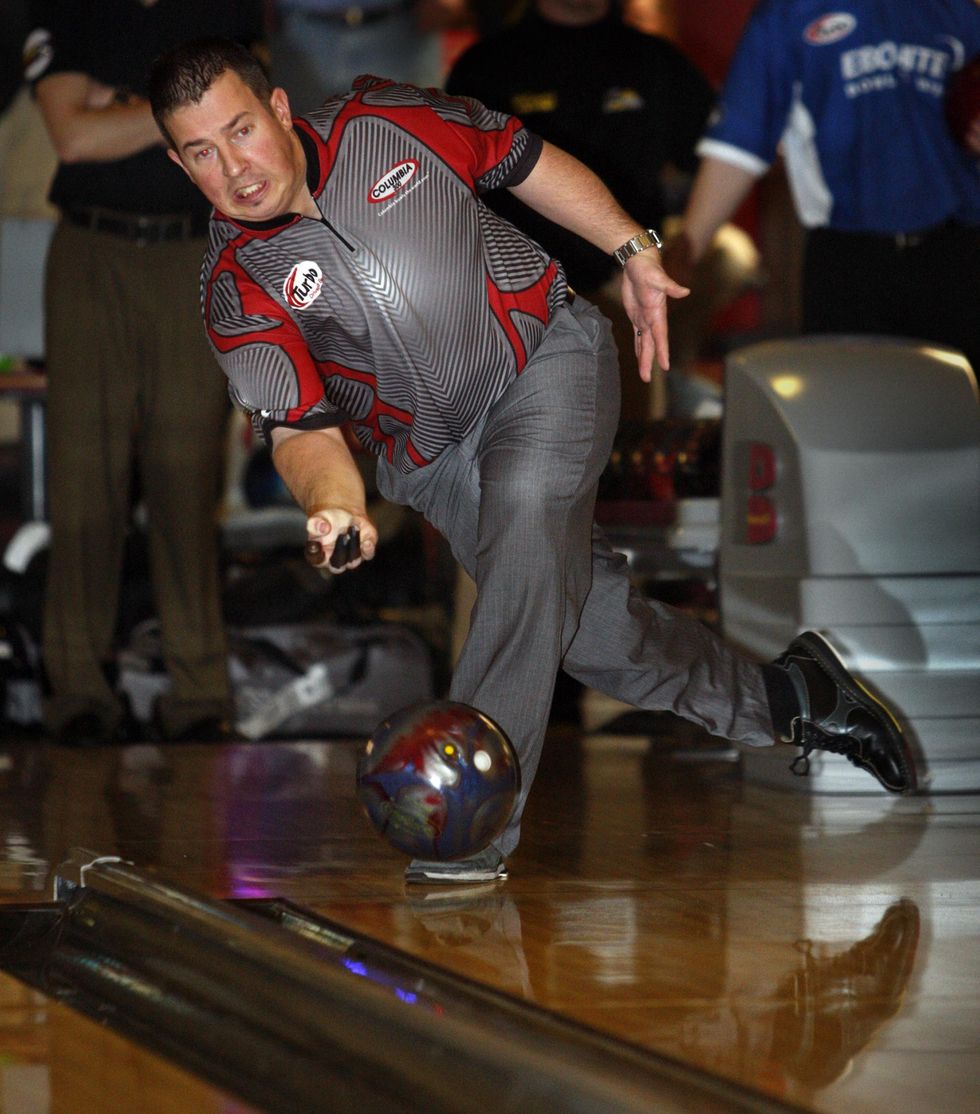 Tom Smallwood prepares for the Dick Weber Open at Fountain Valley Bowl in Fountain Valley, California.
Photo: Allen J. Schaben/Los Angeles Times via Getty Images
On How We Roll, Pete Holmes plays Tom Smallwood (pictured above), of Saginaw, Michigan. (The real-life Tom abandoned his dream of bowling professionally in order to settle down with his wife, Jennifer.) Tom ended up working for General Motors, but just two days before Christmas in 2008, he was laid off. When his job search proved unsuccessful, Tom joined the PBA (Professional Bowlers Association) tour and eventually became a three-time tour winner!
Supportive Wife Jen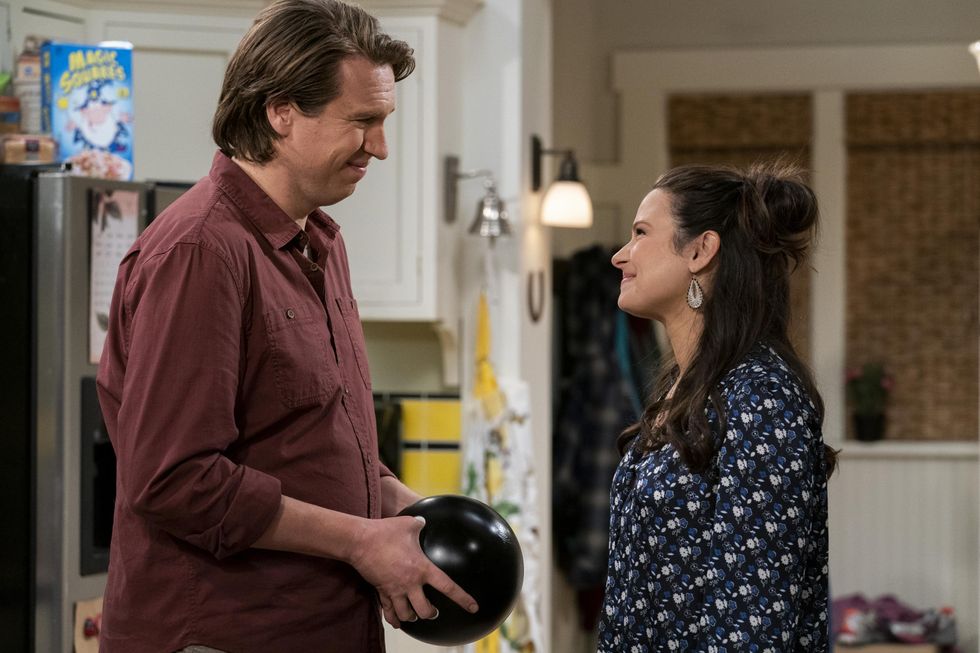 Pete Holmes as Tom and Katie Lowes as Jen
Photo: Cliff Lipson/CBS
Tom's wife, Jen (Katie Lowes), stands behind his new career as a professional bowler. He also receives support from his mother, Helen (Julie White), and son Sam (Mason Wells).
Rolling Right Along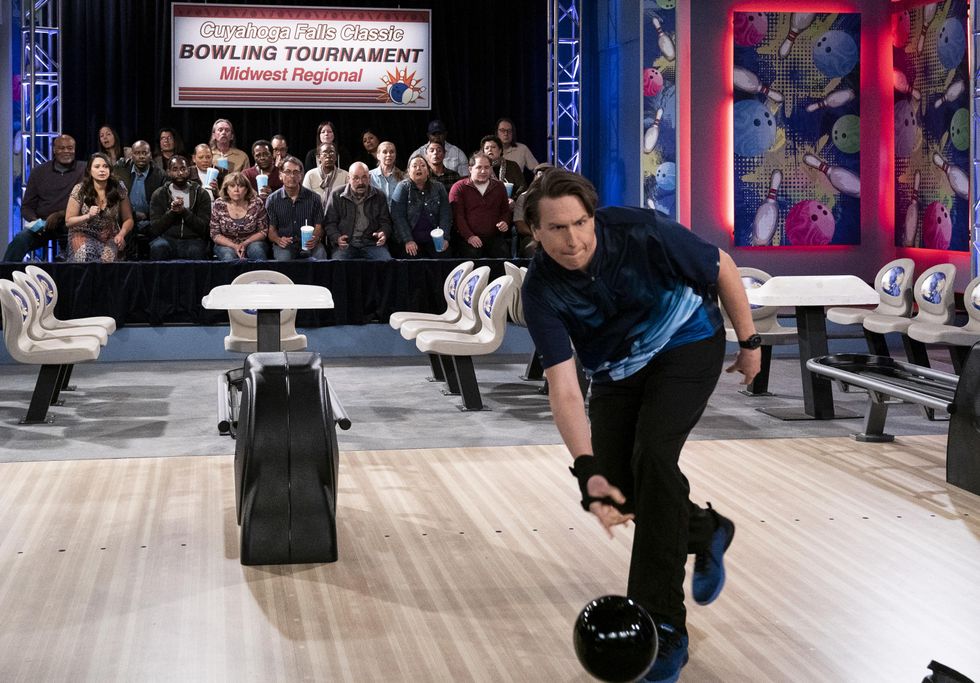 Pete Holmes as professional bowler Tom Smallwood
Photo: Cliff Lipson/CBS
While Tom ultimately ended up achieving success, it was a long road—think hours of practice and nail-biting bowling tournaments—to get there.
At The Lanes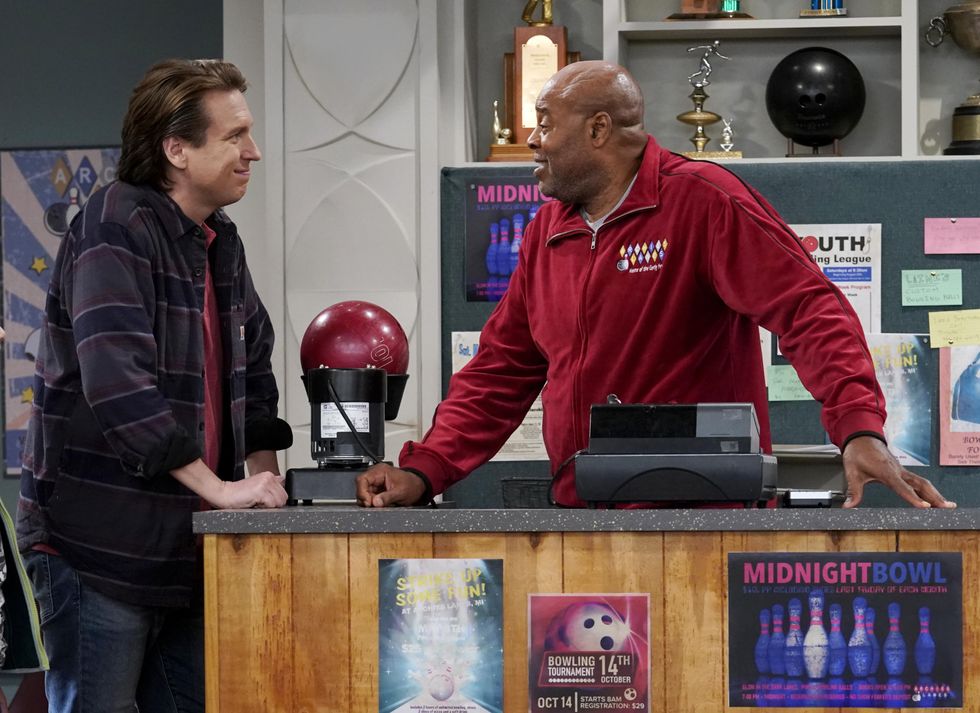 Pete Holmes as Tom and Chi McBride as Archie in How We Roll
Photo: Cliff Lipson/CBS
And where will Tom be working on his six pack (aka six consecutive strikes)? At none other than Archie's Lanes: Home of the Curly Fry. Archie (Chi McBride) isn't just the owner of the joint; he's also Tom's mentor.
A Supportive Team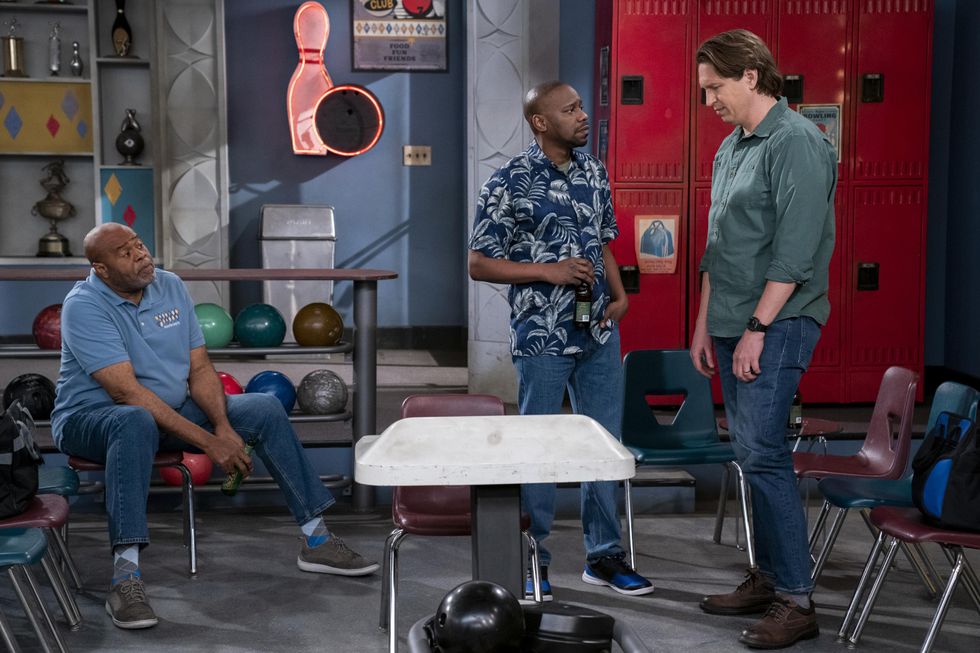 Chi McBride as Archie, Malcolm Barrett as Lowell, and Pete Holmes as Tom
Photo: Cliff Lipson/CBS
Tom has a long way to go before he becomes the pro bowler we know him to be. But this new career path is just what Tom needs to get back on his feet.
Here's the really special thing about bowling: You throw your ball once. But you always get a chance to throw another if the first doesn't land how you expected.
Watch all your favorite shows on CBS and streaming on Paramount+!
Stream episodes of your favorite shows on Paramount+.