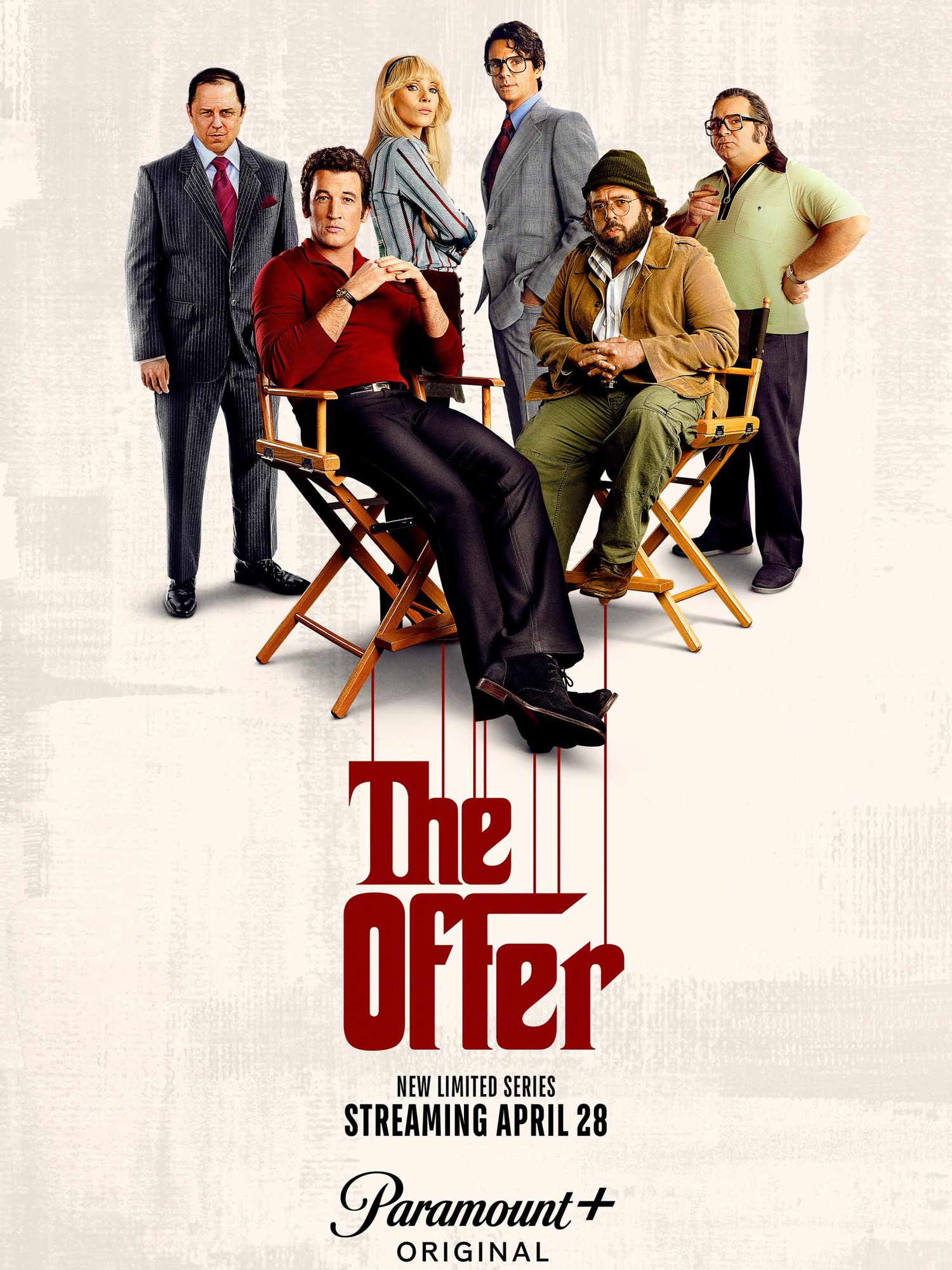 Sarah Coulter/Paramount+ © 2022 ViacomCBS. All Rights Reserved.
The new Paramount+ miniseries takes fans behind the scenes during the making of The Godfather
By Sarah Deming
It was the greatest movie almost never made. From day one, The Godfather was fraught with death threats, backroom deals, epic battles, and secret plotting worthy of Shakespeare ... and that's just what happened off-screen. Now The Offer, a new 10-part limited series from Paramount+ streaming this month, treats fans to the edge-of-your-seat true story of how the future Oscar winner went from page to screen.
Here's a look at the colorful characters who helped make Hollywood history—and the talented cast bringing them to life in The Offer.

You can stream The Offer as well as all three Godfather films—parts 1, 2, and 3—on Paramount+ starting April 28. The first three episodes will be available on April 28, with new episodes to follow every Thursday.
SUBSCRIBE NOW: Enjoy 4 Digital Plus 2 Print/Digital Issues Of Watch Per Year — For Free!
---
Miles Teller as Albert S. Ruddy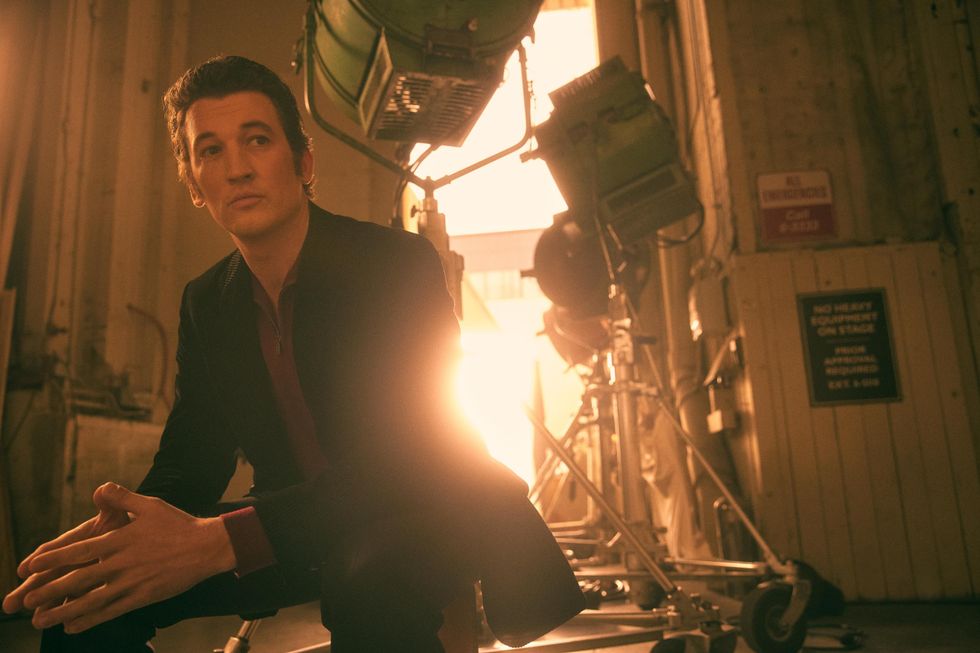 Miles Teller as neophyte producer Albert S. Ruddy
Miller Mobley/Paramount+
What does an executive producer do? Whatever it takes to get the job done. Miles Teller stars as Academy Award-winner Albert S. Ruddy, a tech nerd who talks his way onto the Paramount Pictures lot and into the driver's seat of their new production.
From the first days of casting, The Godfather was a minefield of bickering artists, angry executives, and real- life mobsters. Fans of Whiplash and Divergence will love watching Teller rise to each new challenge.
Matthew Goode as Robert Evans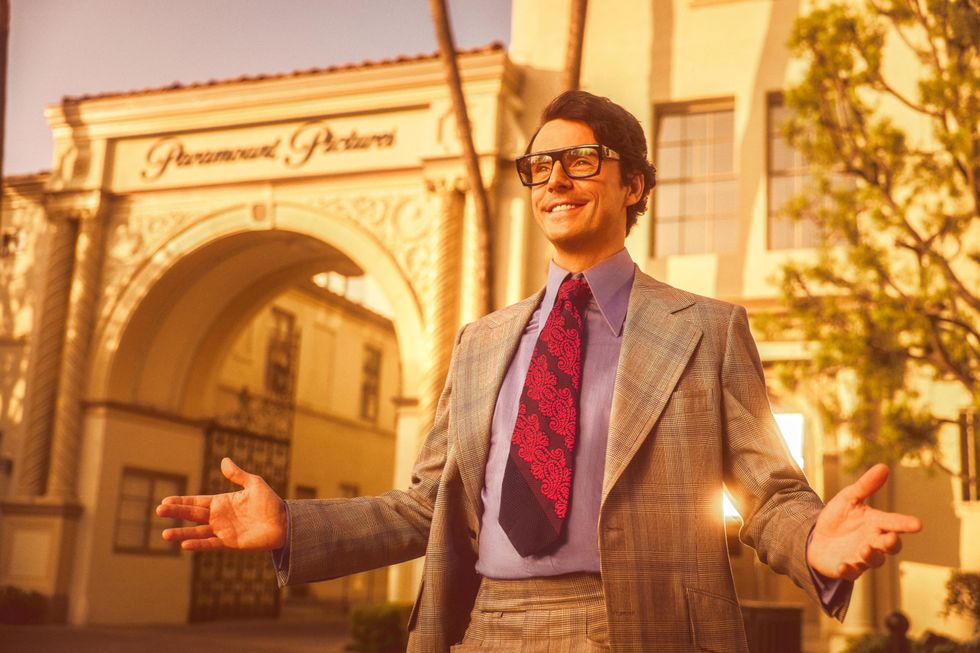 Matthew Goode as Robert Evans
Miller Mobley/Paramount+
Nobody was more Hollywood than studio head Bob Evans. As a young man, he created the Evan-Picone clothing line and sold it to Revlon for millions. He revived Paramount Pictures with a string of '70s hits including Rosemary's Baby, Love Story, Chinatown, and, of course, The Godfather.
Married and divorced seven times, Evans had a cocaine habit as legendary as his suntan. British actor Matthew Goode (A Discovery of Witches, Watchmen) turns in an outstanding performance as the brilliant and tempestuous movie mogul.
Juno Temple as Bettye McCartt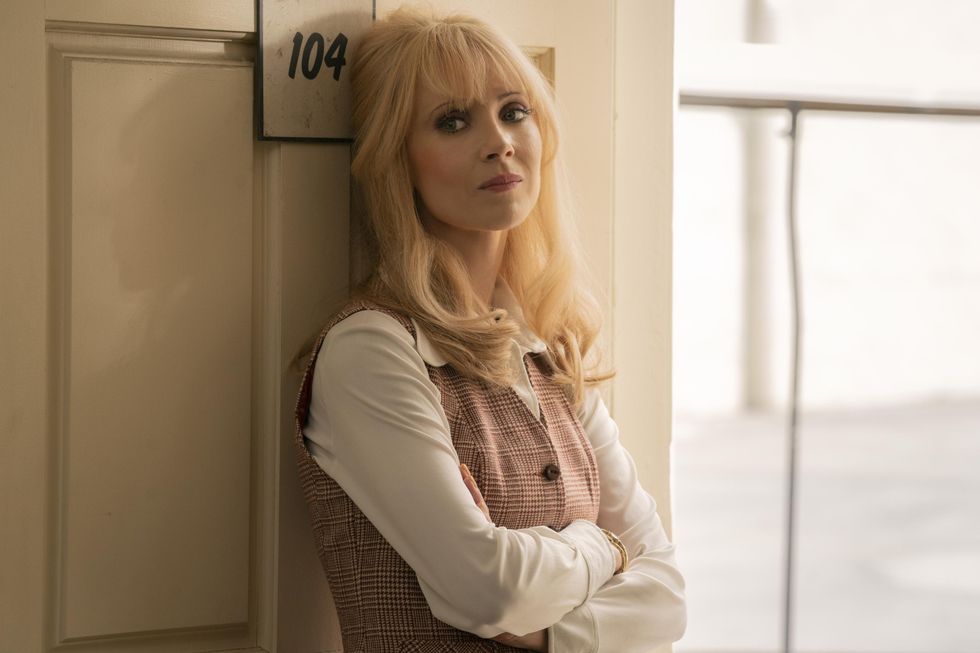 Juno Temple as Bettye McCartt
Nicole Wilder/Paramount+ ©2022 Paramount Pictures. All Rights Reserved.
A visitor to the Godfather set asks Bettye McCartt what her job is. Bettye points to her boss Al Ruddy and says, "The same as his, only I get paid a lot less." After assisting Ruddy on The Godfather and The Longest Yard, McCartt went on to enjoy a long career as a Hollywood agent, representing Tom Selleck, Billy D. Williams, and George Clooney, among many others.
British actress Juno Temple (Keeley in Ted Lasso) brings comic flair and vulnerability to her portrayal of a smart, ambitious woman trying to navigate a man's world.
Giovanni Ribisi as Joe Colombo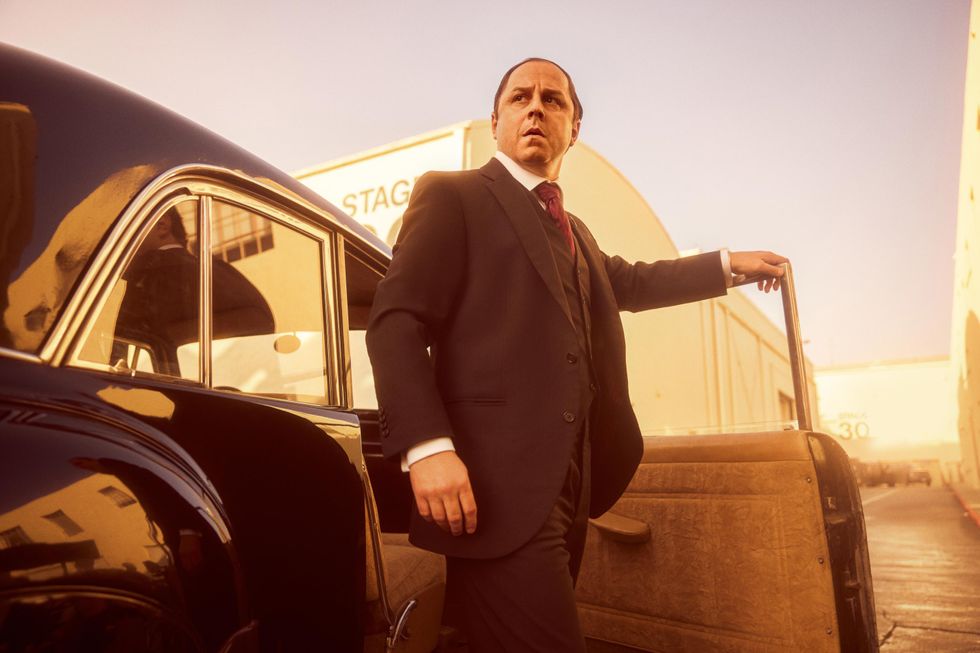 Giovanni Ribisi as Joe Colombo
Miller Mobley/Paramount+
Joe Colombo wasn't your typical gangster. The son of a Brooklyn bootlegger, he rose through the ranks to become the youngest ever leader of one of New York's "Five Families." Not content to remain in the shadows, he founded the Italian-American Civil Rights League to protest injustice against Italian Americans. One of the League's earliest targets was Paramount's The Godfather. Giovanni Ribisi (Avatar, Saving Private Ryan) brings Colombo to life in all his terrifying and lovable complexity.
Dan Fogler as Francis Ford Coppola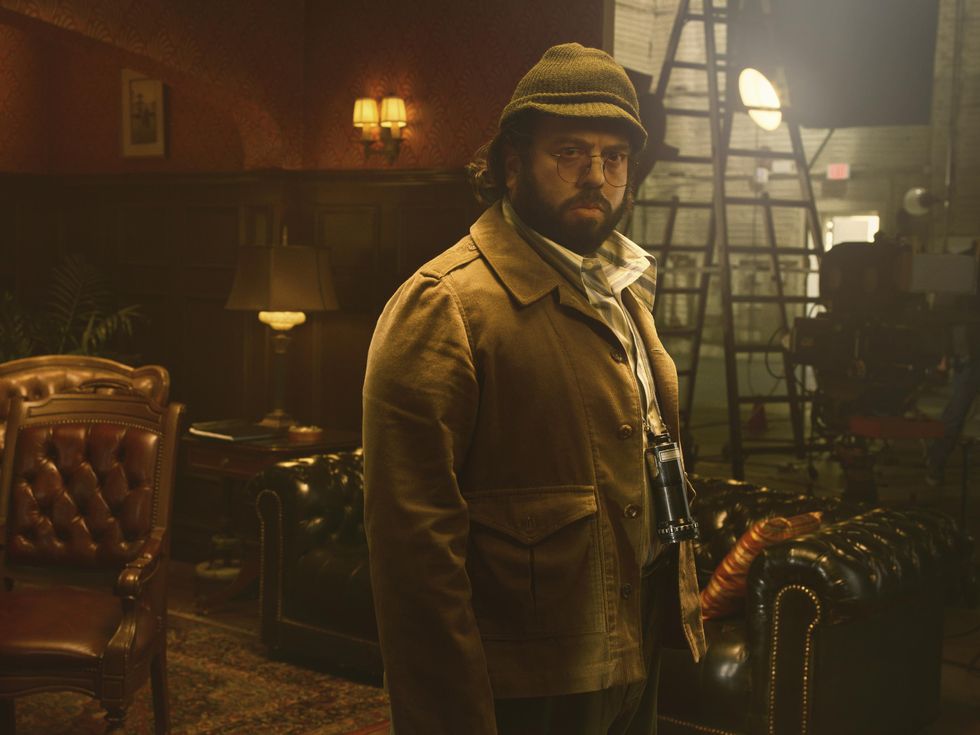 Dan Fogler as Francis Ford Coppola
James Minchin/Paramount+
Francis Ford Coppola didn't want to make a gangster movie. But American Zoetrope, the company he founded with his BFF George Lucas, was $600,000 in debt. "You have to accept the job," Lucas told him. "We have no money, and the sheriff is coming to chain up the front door."
So what if Coppola thought the book was sleazy? "Find something in it that you like," Lucas advised. With beard, glasses, and moody intensity, Dan Fogler (the Fantastic Beasts trilogy) is a dead ringer for the brilliant young director fighting to craft the film that will win him immortality.
Patrick Gallo as Mario Puzo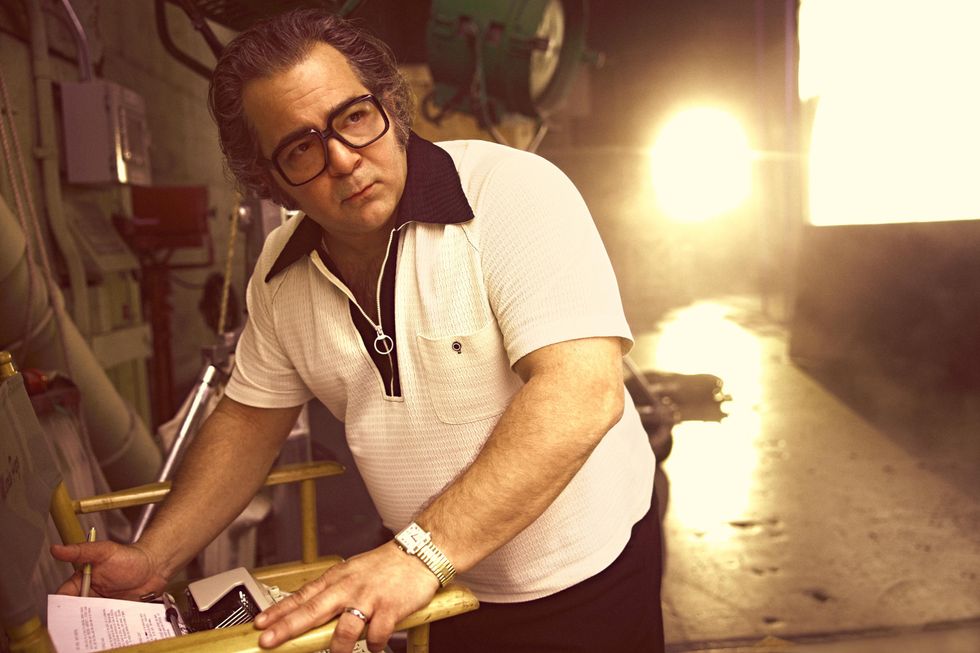 Patrick Gallo as Mario Puzo
Miller Mobley/Paramount+
Mario Puzo did not want to write a gangster novel. But he had a big family to feed and $20,000 in gambling debts. So he cranked out a bloody, sexy epic about Sicilian thugs. For once, his bet paid off. The Godfather sold over 21 million copies and landed Puzo a gig in Hollywood adapting his script.
Patrick Gallo (The Irishman, Boardwalk Empire) makes a lovable Puzo, procrastinating by bingeing on lasagna while floating in a swimming pool. His chemistry with costar Dan Fogler as Coppola brings alive the legendary friendship between the two artists who shared the Academy Award for Best Adapted Screenplay.
Burn Gorman as Charles Bludhorn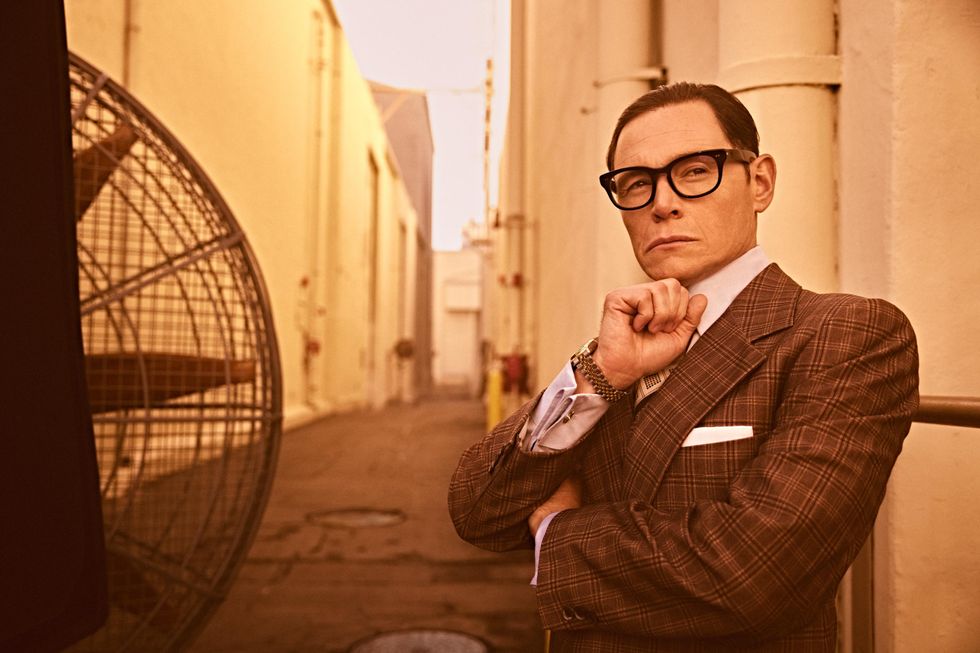 Burn Gorman as Charles Bluhdorn
Miller Mobley/Paramount+
Nicknamed Hurricane Charlie, Gulf & Western founder Charles Bludhorn was famously combative, opinionated, and had a formidable head for business. The Austrian immigrant became a millionaire by age 30 and bought more than 150 companies during his lifetime. He added Paramount to the G&W roster in 1966, playing a critical role in supporting its bumpy journey from last to first place among Hollywood studios, as The Offer shows.
"The Mad Austrian" butted heads with Evans, Ruddy, and everyone else around him. Burn Gorman captures the blend of volatility, savvy, and heart that made Charlie unique. After all, this was a man who bought Madison Square Garden, hung out with Fidel Castro, went into business with the Vatican, slept two hours a night, and threatened to sue OPEC for anti-trust.
Colin Hanks as Barry Lapidus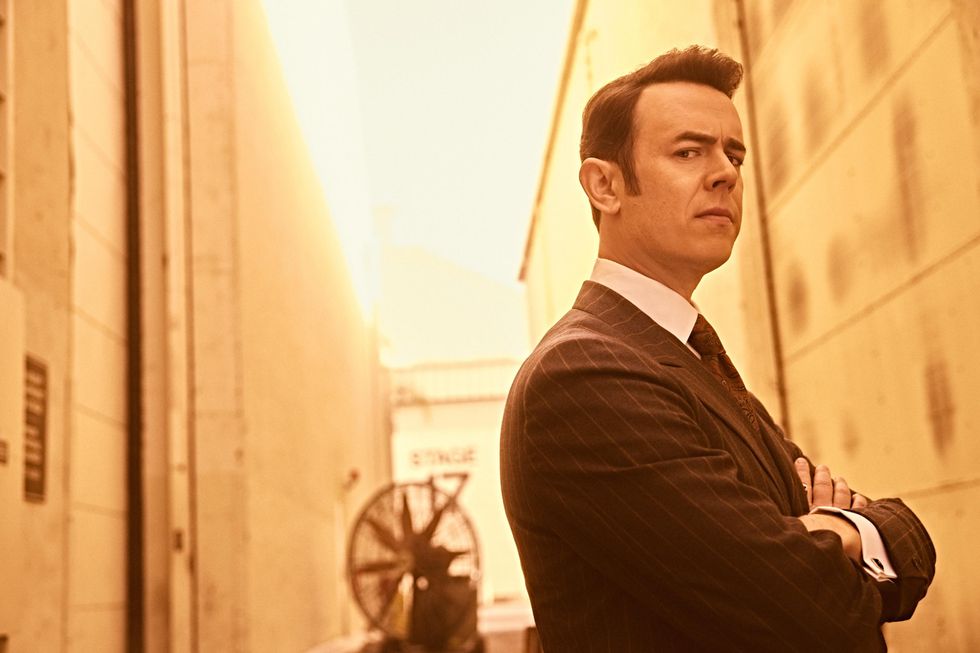 Colin Hanks as Barry Lapidus
Miller Mobley/Paramount+
Colin Hanks (son of Tom) stars as straight-aced Gulf & Western exec Barry Lapidus, a perpetual skeptic who—along with other number crunchers at G&W—made it his mission to foil The Godfather every step of the way. (He thought it was too long, too expensive, miscast, slow-moving, and would be the ruin of both Paramount and its parent company.)
No spoilers, but there's more to Lapidus than meets the eye in the first few episodes—as both Evans and viewers discover toward the end of the series.
Lou Ferrigno as Lenny Montana
Hulk smash! Fans of the original Incredible Hulk will love seeing Lou Ferrigno crush it as retired professional wrestler turned actor Lenny Montana. Montana was visiting his mother in Brooklyn when he happened upon a shoot for The Godfather. Al Ruddy spotted him in the crowd—at 6'6" and 320 pounds, he was hard to miss—and knew he had finally found the man to play assassin Luca Brasi.
It's worth noting that Montana's back story and the way he steps into the role of Luca Brasi unwinds a little differently in The Offer.
Meredith Garretson as Ali MacGraw
In 1972, Ali MacGraw was the hottest actress in the country. Goodbye, Columbus had launched her to stardom, and the blockbuster Love Story clinched it. But being married to Paramount's playboy studio head Bob Evans was no walk in the park. Actor Meredith Garretson (Resident Alien) brings a mix of freshness, gravity, and believability to the role of the starlet.
More Key Players To Watch ...
Nora Arnezeder as Françoise Glazer: Owner of the fabled Chateau Marmont, Françoise is a Holocaust survivor, a tough-as-nails business woman, and Ruddy's leading lady offscreen ... until the two start butting heads over what's personal and what's strictly business. French actor and singer Nora Arnezeder (Army of the Dead) brings strength and elegance to the role.
Justin Chambers as Marlon Brando: Although considered one of the greatest actors of all time, Brando was notoriously unpredictable on set. It took all Coppola's powers of persuasion, and a $1 million bond by Brando, to convince the brass to hire the eventual Academy Award winner. Big shoes to fill for Justin Chambers, but the Grey's Anatomy veteran has plenty of star power of his own.
Anthony Ippolito as Al Pacino: The studio might have balked at Brando, but that was nothing compared to the campaign against Pacino. He was a rising star in New York theater, but nearly everyone seemed set against against casting the "shrimp." (Even Pacino thought he'd be better off playing Sonny.) Coppola and Ruddy fought hard to get Pacino the part that would make him a household name. Anthony Ippolito (Grand Army) does a masterful job conveying Pacino's shy charm and hesitancy at the outset—and his chameleon-like ability to morph into the formidable Michael Corleone of movie fame.
You can stream The Offer as well as all three Godfather films—parts 1, 2, and 3—on Paramount+ starting April 28. The first three episodes will be available on April 28, with new episodes to follow every Thursday.
SUBSCRIBE NOW: Enjoy 4 Digital Plus 2 Print/Digital Issues Of Watch Per Year — For Free!