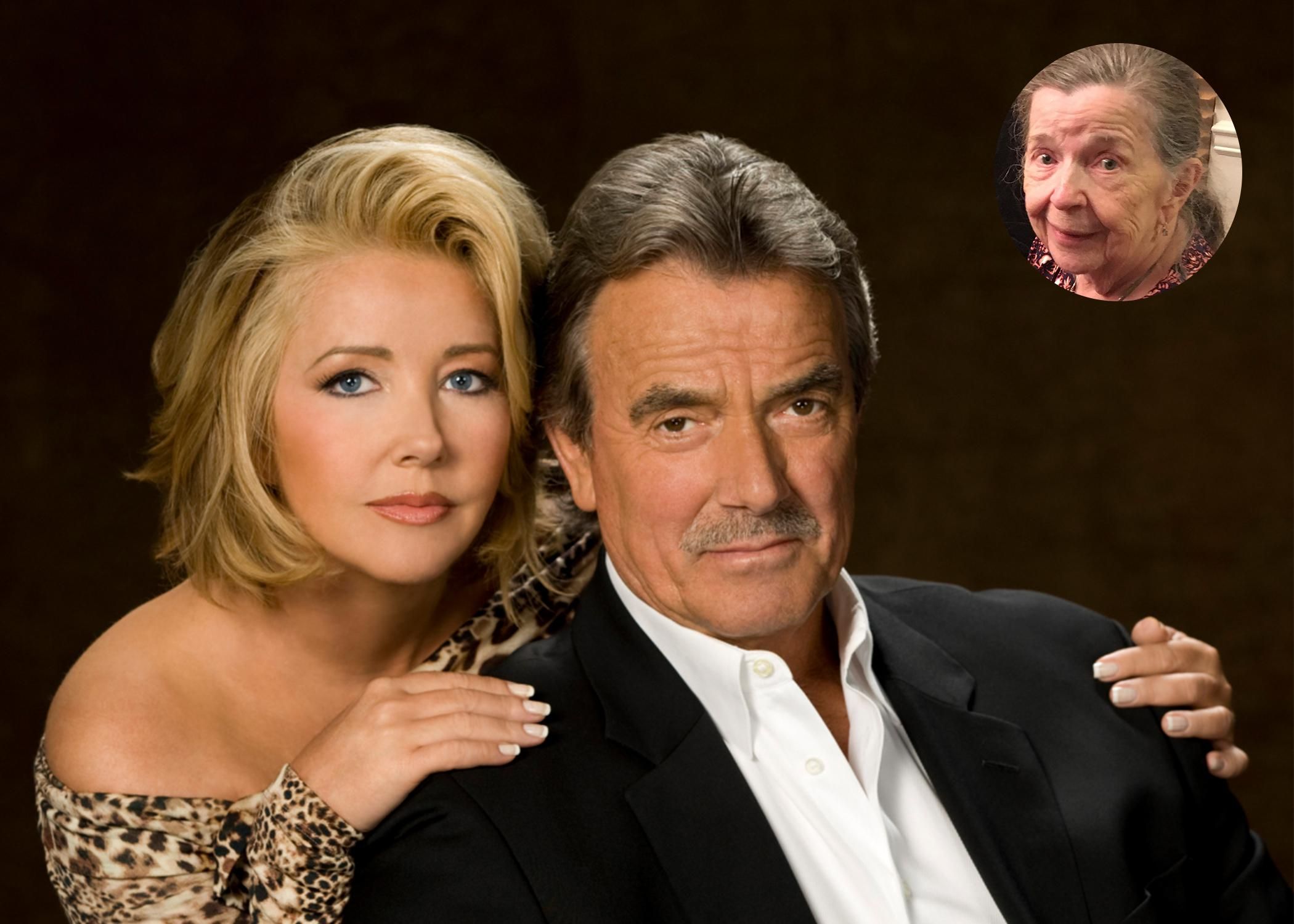 Photo credit: Robert Voets/CPT
A Y&R superfan weighs in on her favorite heroes, villains, weddings, and more.
By Marie Tierney Dutter
How long I have loved soaps? Well, I will be 90 next year and will continue to follow The Young and the Restless as long as it (and I) continue. A little background: My Austrian-immigrant mom—while raising three children and running a candy store in Brooklyn with my father—was devoted to the radio soaps of the 1930s and '40s. I grew up listening to them with her. By 1962, I was a stay-at-home wife and mother. I often joked that soap operas kept me sane during long afternoons of washing and folding cloth diapers while my son napped. I love this daily interlude with the people in Genoa City.

Watch The Young and the Restless weekdays on CBS and streaming on Paramount+.
---
SUBSCRIBE NOW: Enjoy 4 Digital Plus 2 Print/Digital Issues Of Watch Per Year — For Free!
How has the way you watch Y&R changed?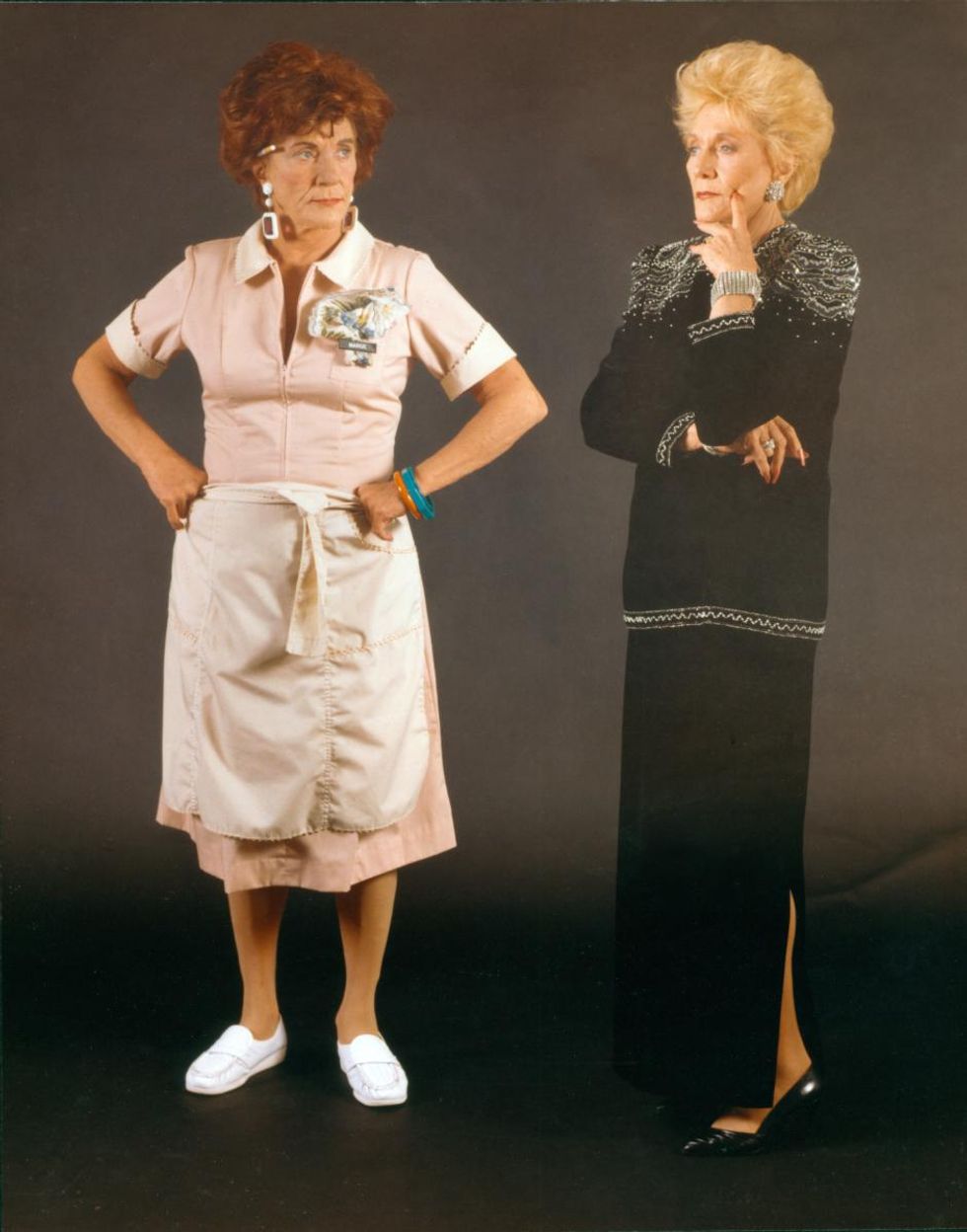 Jeanne Cooper in the dual role as Marge the waitress and Katherine.
Photo credit: CBS Photo Archive.
In 1977, I got a part-time job, so watching soaps became spotty. Fortunately the video cassette recorder came along. I remember buying our first one for my husband at Christmas for $800! He was a rabid movie fan and the thought that he could collect films was an irresistible lure.
"Thank God for VCRs"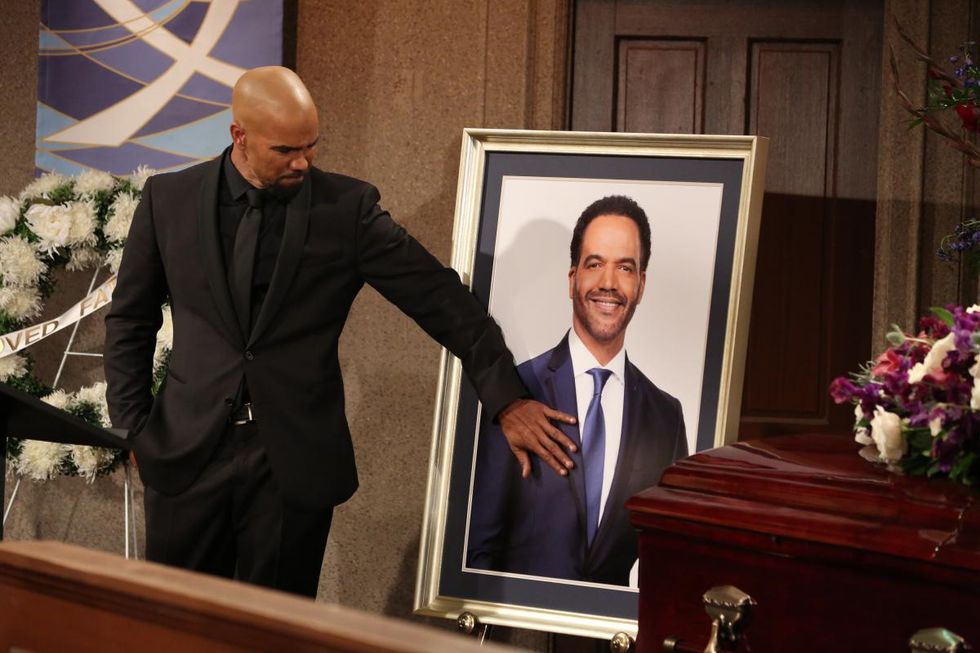 Malcolm Winters (Shemar Moore) retuns home to attend Neil's funeral.
Photo: Michael Yarish/CBS.
I can honestly say I don't recall ever missing an important event in order to watch Y&R. Thank God for VCRs, CD cassettes, DVRs, and now, streaming and my iPad and iPhone.
Most Deserving of a Daytime Emmy?
Marla Adams [nominated for Outstanding Supporting Actress in a Drama]. Bringing back John Abbott's ex-wife, a now successful global businesswoman, was a good move because new fans missed the backstory of the Abbotts. As Dina tried to reach out to her adult children, there were many roadblocks. The discovery that their mother was slipping away due to Alzheimer's and the subsequent storyline was beautifully handled and educational for families in similar circumstances.
Favorite Wedding?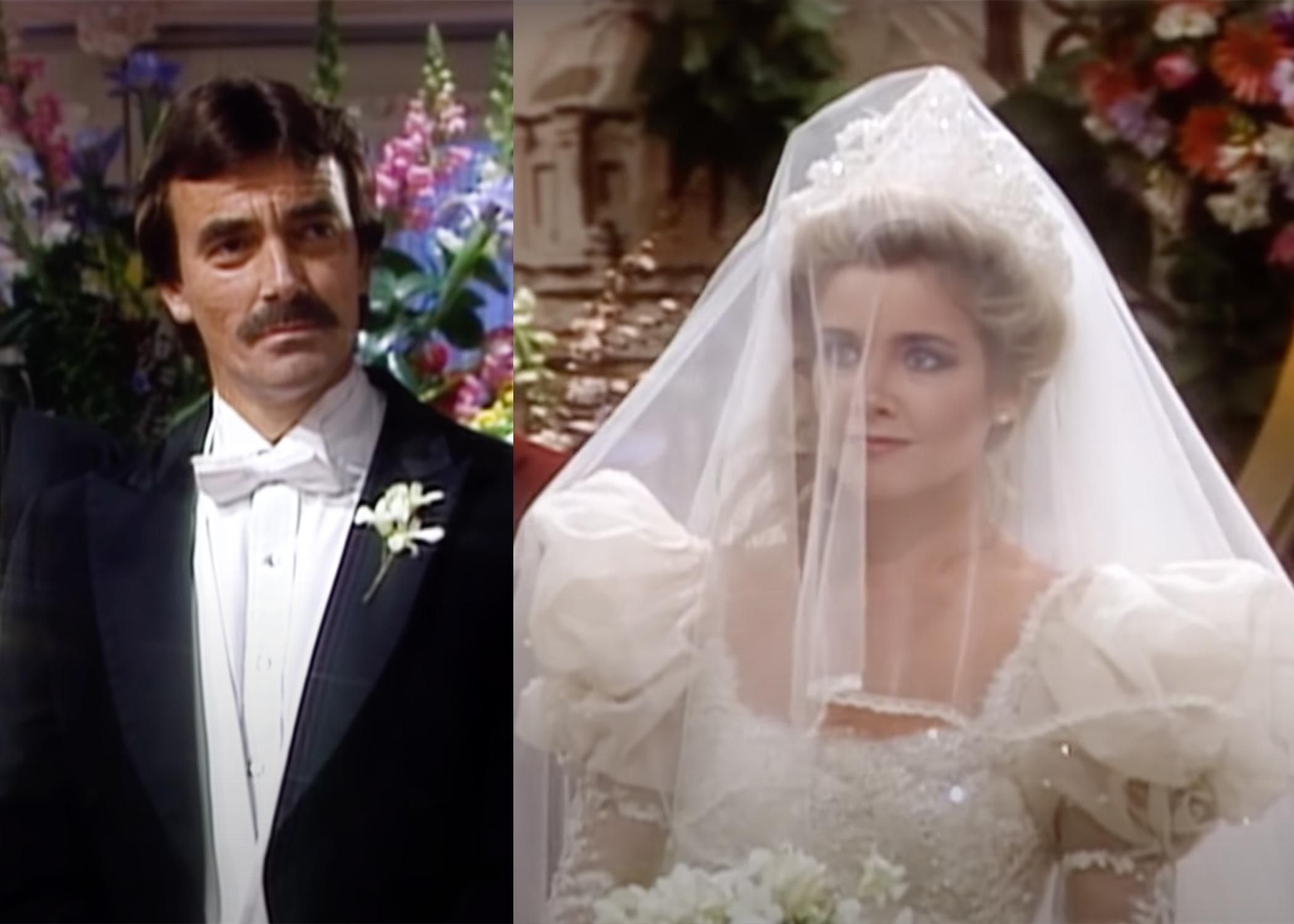 Eric Braeden and Melody Thomas Scott as Victor and Nikki Newman
Photo credit: YouTube.
My goodness, there have been so many. Genoa City residents get married multiple times. I remember one wedding that ended with Katherine and Jill (Jess Walton) throwing wedding cake at each other! I always enjoy seeing the wedding gowns and home decorations and the fashions as they've changed and evolved over the years. Perhaps the most beautiful bride was Nikki (Melody Thomas Scott) when she wed Victor (Eric Braeden) for the first time. That wedding dress—opulent says it all!
Most Heartbreaking Death?
The death of Cassie Newman (Camryn Grimes) was a classic soap tearjerker. I raised four children in the '70s and '80s and understand the difficulties parents face trying to keep their children safe. Most soap fans, IRL, understand parents' fears about trying to keep their teenagers out of harm's way. When drugs, alcohol, or cars are involved, bad things happen—too frequently. So, perhaps Cassie's death serves as a catharsis for soap fans who have lost, or fear losing, children or grandchildren to violence. Cassie grew up on our television screens—we "knew" her and loved her.
Favorite Hero?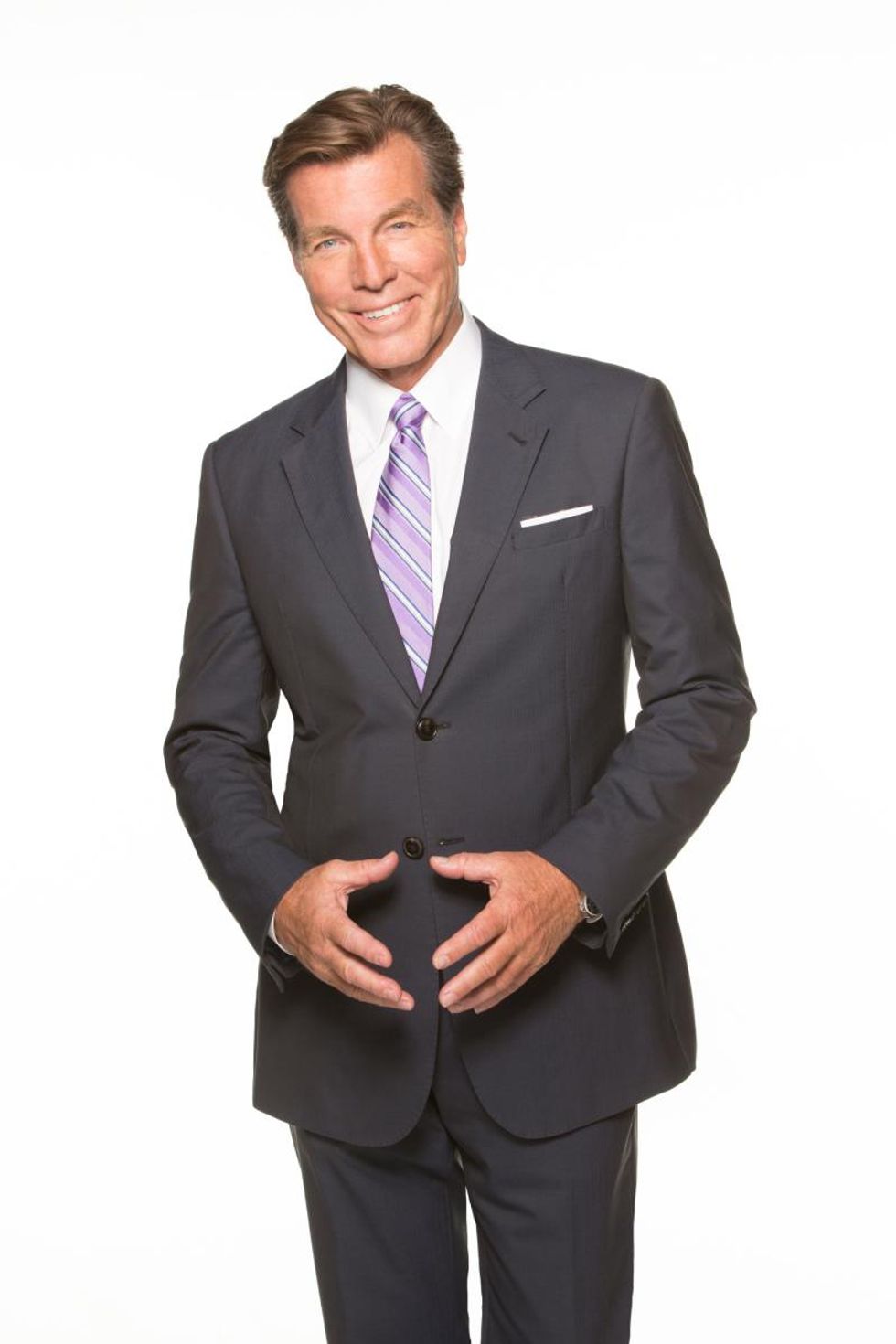 Peter Bergman as Jack Abbott
Photo credit: Monty Brinton/CBS.
Jack Abbott (Peter Bergman) gets my vote! If Tara proves to be a nice person—and not a schemer—Jack could take up with the mother of his own grandson! He's not immune from marrying badly and often, but Smiling Jack is always a gentleman!
SUBSCRIBE NOW: Enjoy 4 Digital Plus 2 Print/Digital Issues Of Watch Per Year — For Free!
Most Vile Villain?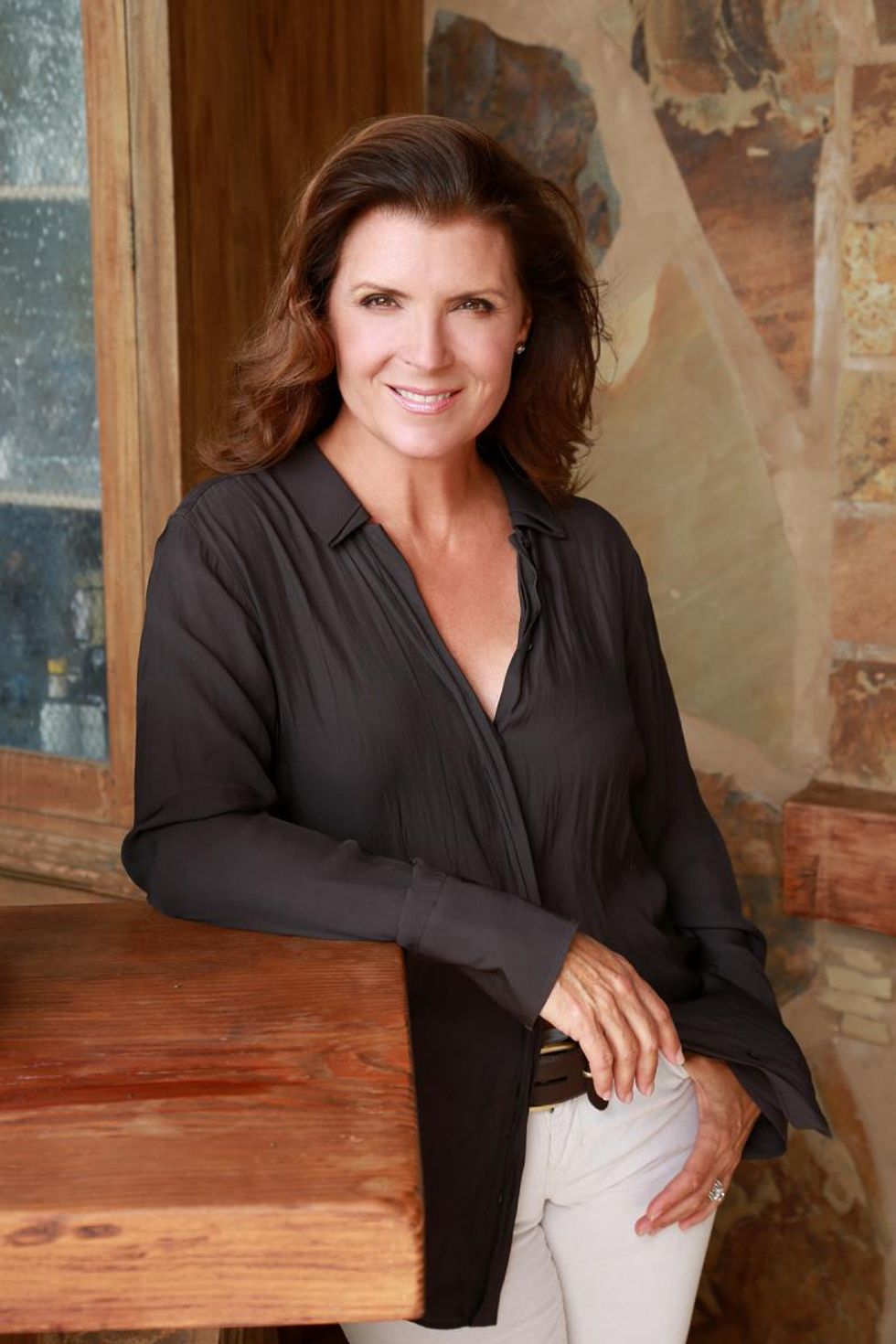 Kimberlin Brown as Sheila Carter
Photo credit: Courtesy of Lesley Bohm.
Y&R has a penchant for complex villains, so maybe Sheila Carter or Adam Newman. As a fan, I also love to hate Victor. But Victor does it all for his family! While his wife knows him to take illegal and deadly actions, she loves him anyway. His kids all have daddy issues, but always go home to the ranch.
Team Newman or Team Abbott?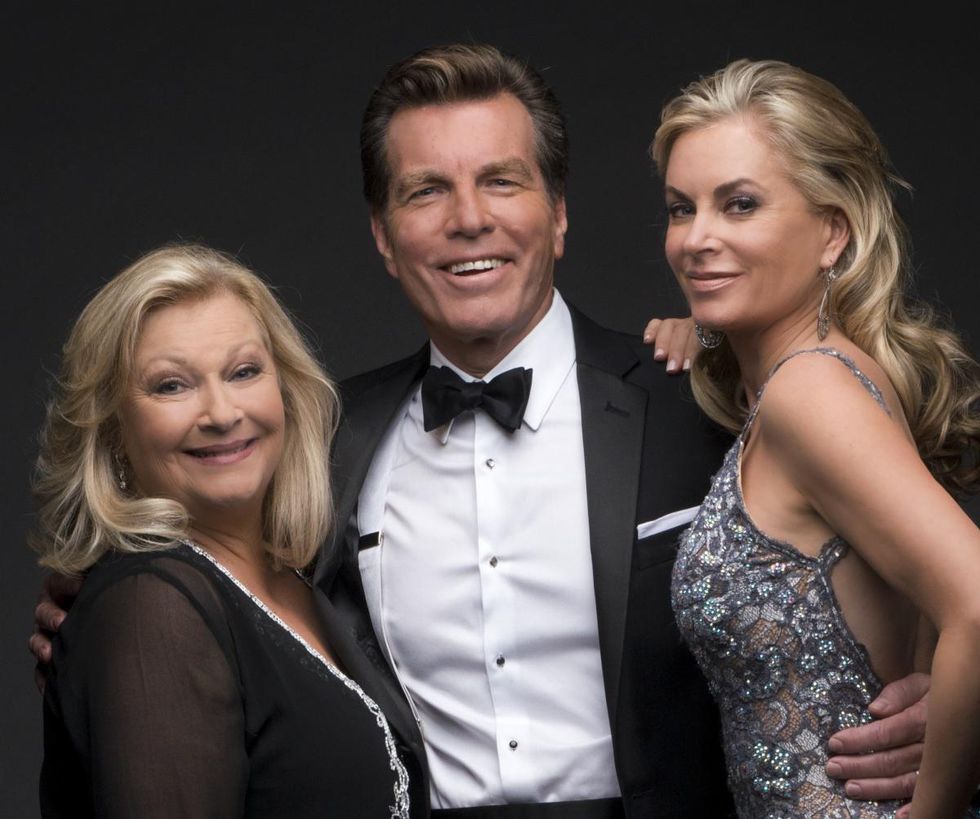 Beth Maitland (Traci Abbott), Peter Bergman (Jack Abbott), and Eileen Davidson (Ashley Abbott).
Photo credit: CBS.
Team Abbott! I am a very conventional old lady who cheers for the good guys, so I am an Abbott fan. Of course, even they have trouble avoiding questionable actions on occasion.
Watch The Young and the Restless weekdays on CBS and streaming on Paramount+.


SUBSCRIBE NOW: Enjoy 4 Digital Plus 2 Print/Digital Issues Of Watch Per Year — For Free!