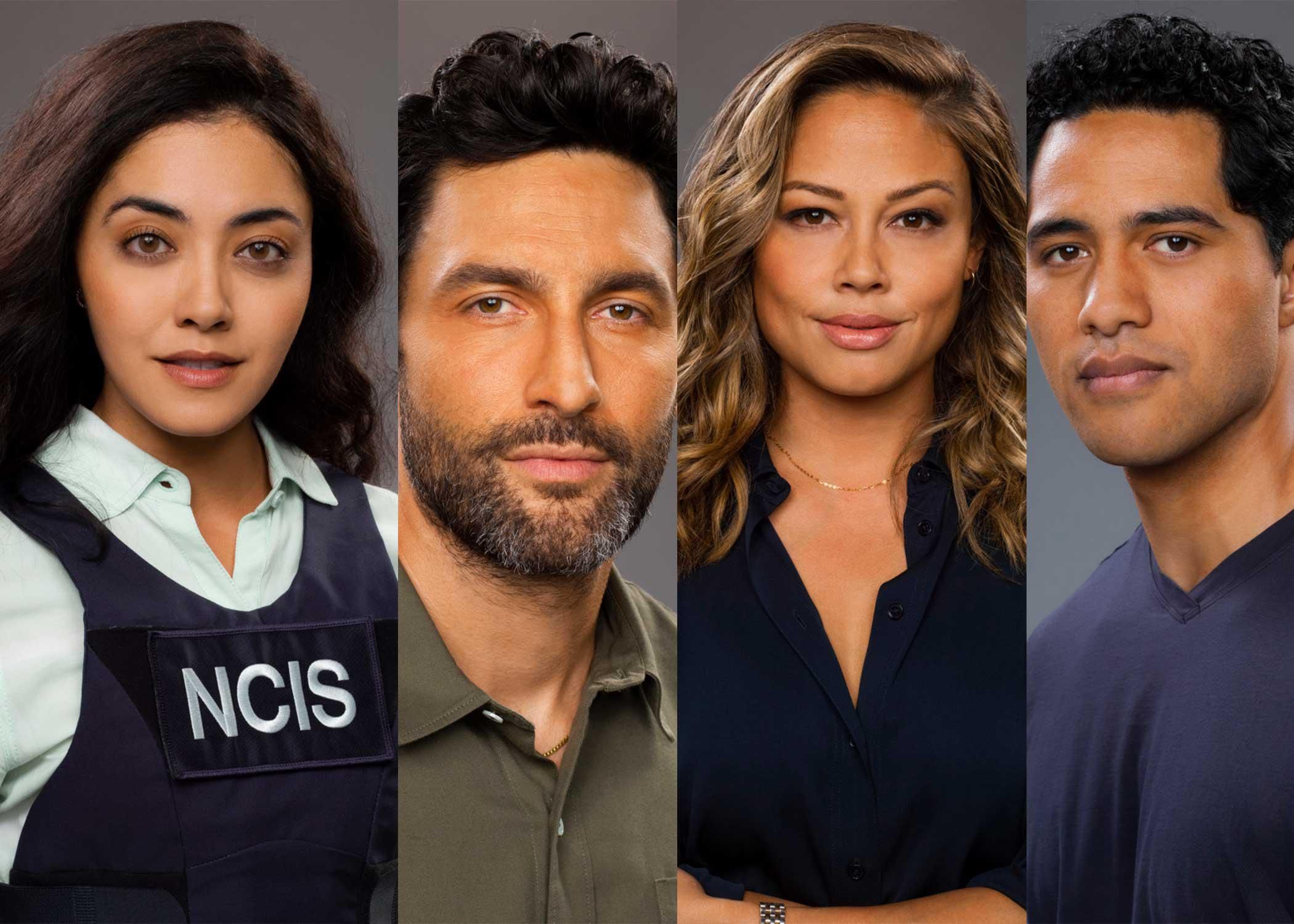 Photo: Christopher Patey/CBS
Get to know the new ensemble of the latest NCIS spinoff!
Jane Tennant (Vanessa Lachey)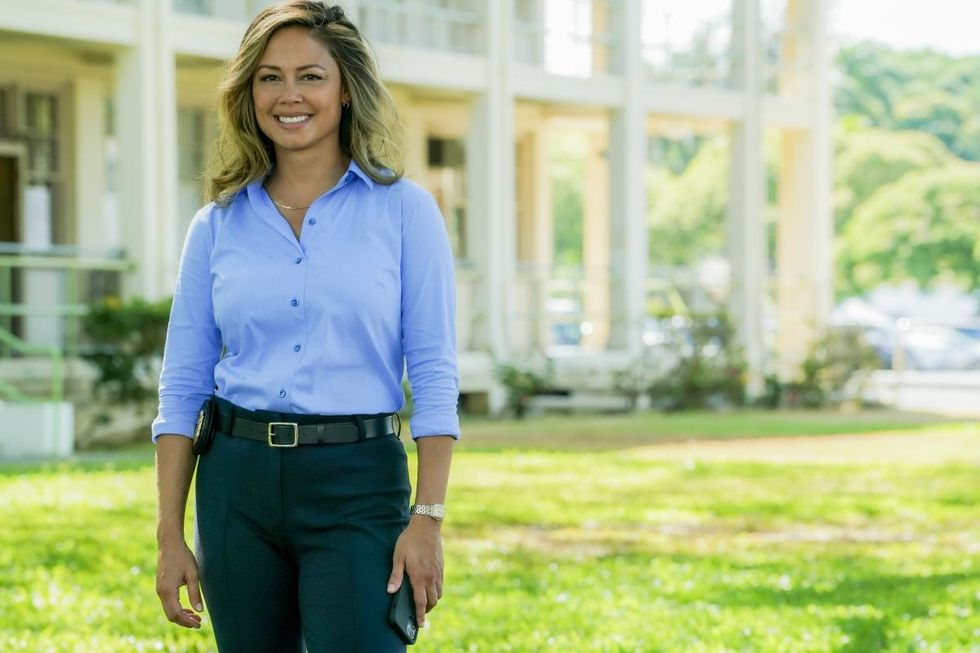 NCIS: Hawaii stars Vanessa Lachey as Special Agent in Charge Jane Tennant.
Photo: Karen Neal/CBS
Who's Jane: The first female boss at NCIS Pearl Harbor is a "badass with a warm heart," actress Vanessa Lachey tells TV Guide. "She's making it work in a man's world, and she doesn't take no for an answer," Lachey continues. "At the same time, she's human and she's learning how to juggle her emotions and being a [divorced mom of 2]."
Where you've seen Vanessa: Most recently seen in the sitcom Call Me Kat, Lachey also guest-starred in CBS' Hawaii Five-0and How I Met Your Mother. The former Miss Teen USA 1998 has parlayed her engaging personality into a slew of high-profile hosting gigs, including Netflix's Love Is Blind, MTV's Total Request Live, and cooking comp Top Chef Jr. She once competed in Dancing With the Stars along with her boy-bander husband Nick Lachey, with whom she shares three kids.
JesseBoone (Noah Mills)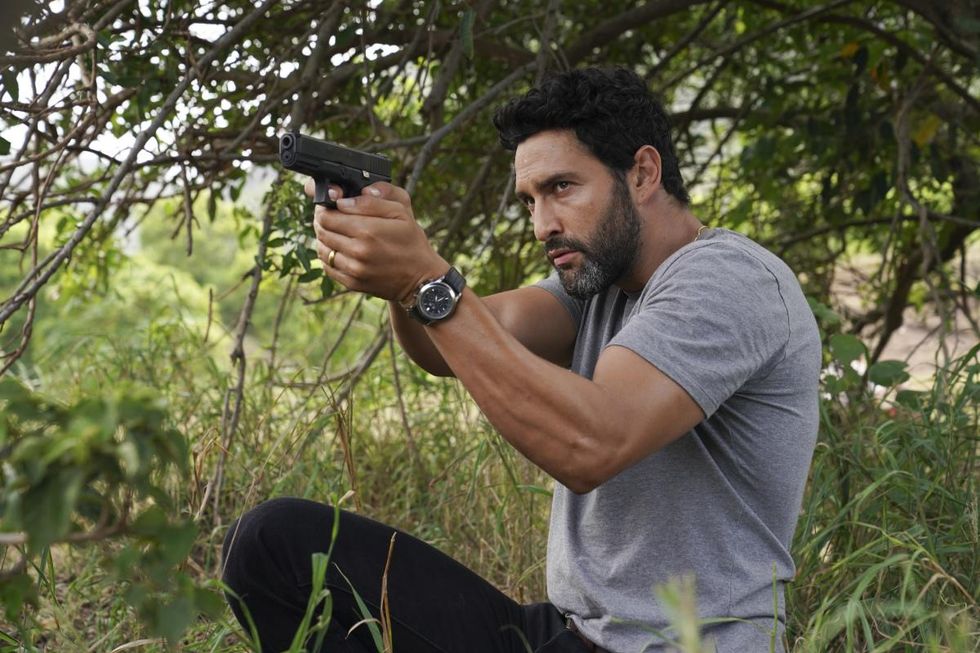 Noah Mills as Jesse Boone
Photo: Karen Neal/CBS
Who's Jesse: The NCIS senior field agent is second-in-command and a former homicide detective who knows the islands' hiking trails well.
Where you've seen Noah: As Nico in the hit Marvel series The Falcon and Winter Soldier,as well as roles in TV series The Enemy Within, The Baker and the Beauty,and The Brave.As a high-end model, Mills was the face of campaigns for Tom Ford, Dolce & Gabbana, and Giorgio Armani.
Lucy Tara (Yasmine Al-Bustami)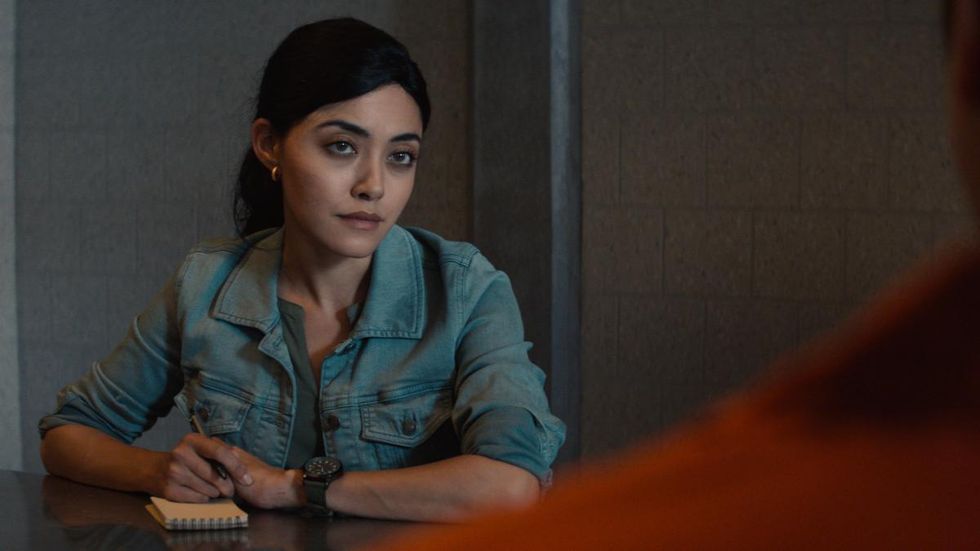 Yasmine Al-Bustami as Lucy Tara
Photo: Best Available Screengrab/CBS
Who's Lucy: An eager junior field agent who also happens to be the franchise's first LGBTQ+ agent.
Where you've seen Yasmine: The Dallas native (yes, she says "y'all" a lot) appeared on S.W.A.T.and recurred on The CW's The Originals.
Ernie Malik (Jason Antoon)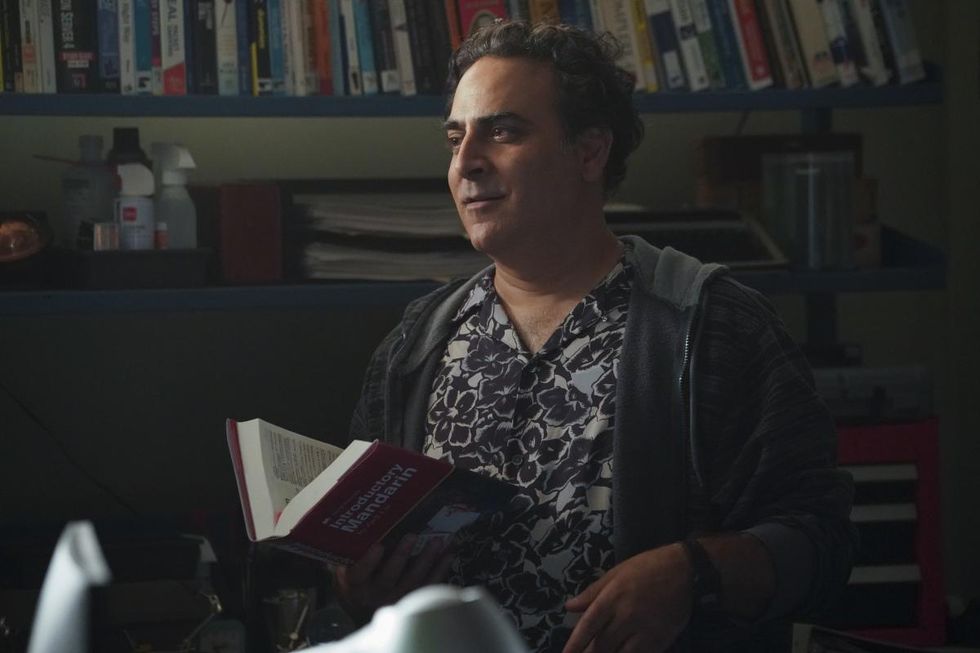 Jason Antoon as Ernie Malik
Photo: Karen Neal/CBS
Who's Ernie: NCIS Pearl's cyber intelligence specialist.
Where you've seen Jason: Most recently as the pill-popping Dr. Ken on the hit dramedy Claws. He made his big-screen debut in Steven Spielberg's Minority Report and appeared in Two Weeks Notice and Music & Lyrics. Antoon's small-screen credits include Fresh Off the Boat,Showtime's Shameless, The CW's iZombie, Modern Family,and Sex and the City.Theatergoers might recognize him for his Drama Desk–nominated role in the Broadway's Contact, which took home the 2000 Tony Award for Best Musical.
Tori Anderson (Kate Whistler)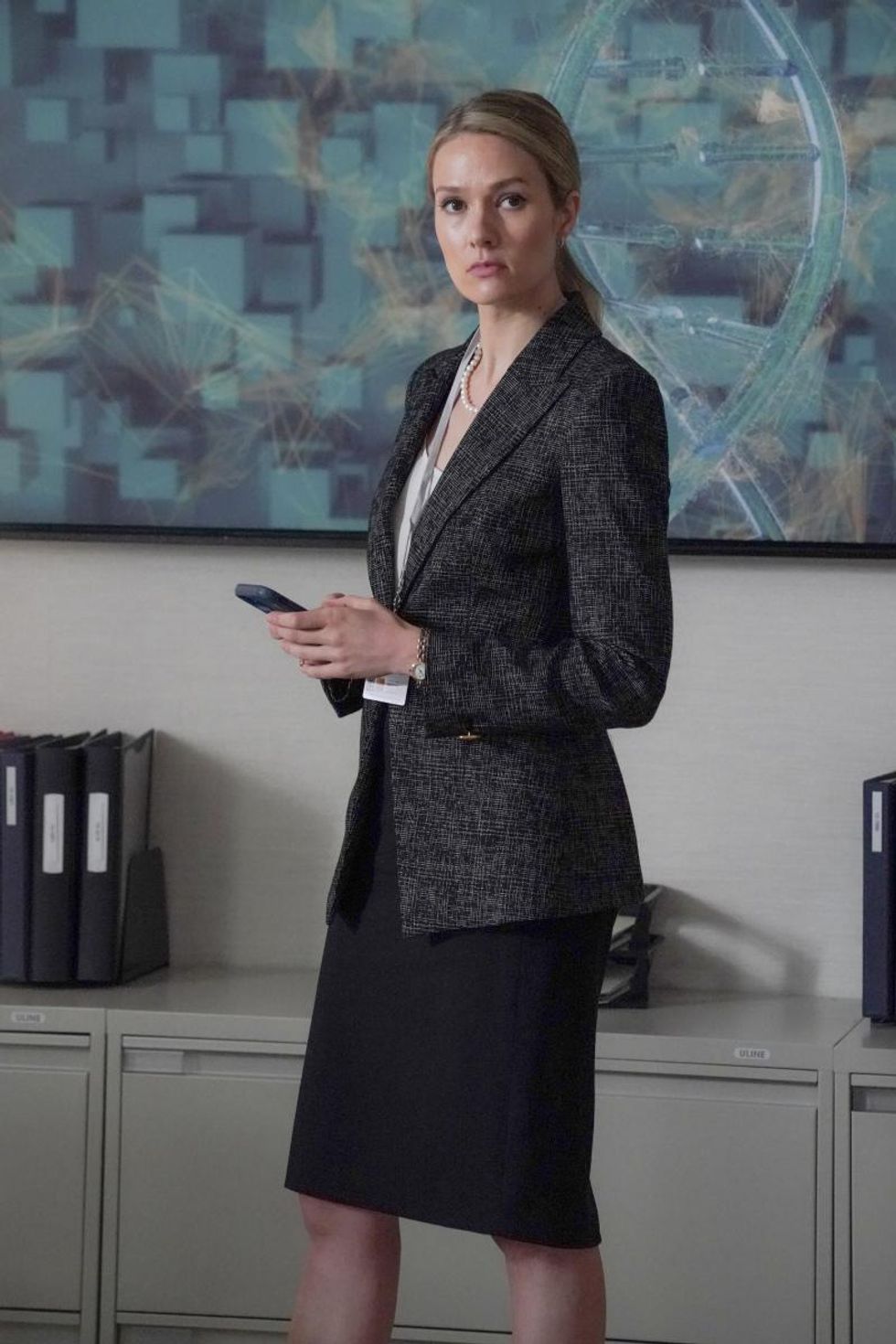 Tori Anderson as Kate Whistler
Photo: Karen Neal/CBS
Who's Kate: A special agent from the Defense Intelligence Agency who butts heads (and locks lips) with Lucy Tara.
Where you've seen Tori: Best known from her starring role in The CW's No Tomorrow, the Canadian native also appeared in TV's Blindspot, Killjoys, The CW's L.A. Complex, and Nickelodeon's The Other Kingdom.
Kai Holman (Alex Tarrant)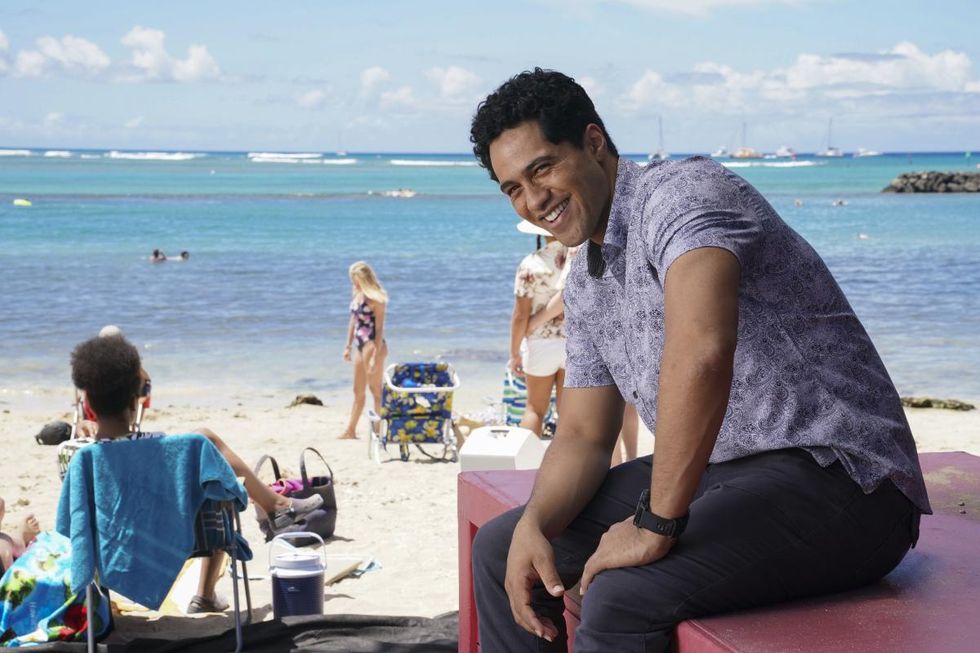 Alex Tarrant as Kai Holman
Photo: Karen Neal/CBS
Who's Kai: The Hawaiian native (and former Marine) returns home to care for his dad and becomes a field agent assigned to NCIS Pearl.
Where you've seen Alex: The Auckland native has graced the New Zealand and international stage and screen in series such as When We Go to War, Tatau, and Filthy Rich—all for the BBC—and 800 Words and Seachange in Australia. He also appeared in the 2021 sci-fi film Night Raiders, exec-produced by Taika Waititi. Keep an eye out for Tarrant in the upcoming Amazon Lord of the Rings series.
NCIS: Hawai'i airs on Mondays at 10 p.m. ET/PT on CBS and streams on Paramount+.
SUBSCRIBE NOW: Enjoy 4 Digital Plus 2 Print/Digital Issues Of Watch Per Year — For Free!