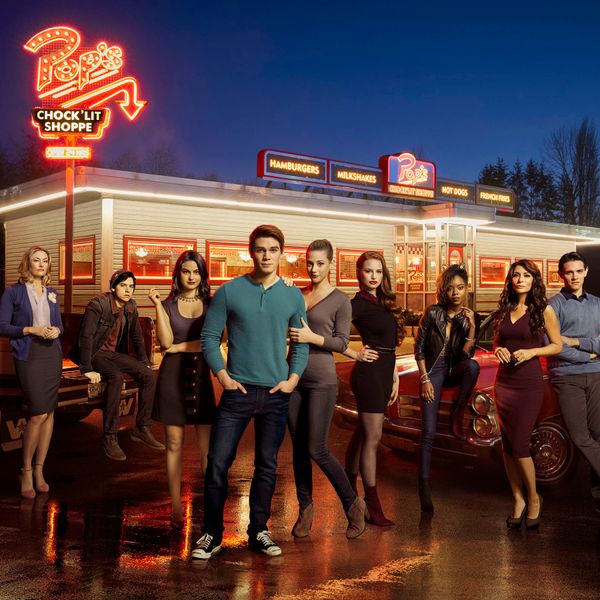 Art Streiber/The CW -- © 2017 The CW Network. All Rights Reserved.
When the Riverdale gang meets up at Pop's Chock'lit Shoppe, drama is sure to follow.
Owned (sometimes) and operated by the beloved Pop Tate (played by Alvin Sanders), Pop's Chock'lit Shoppe is a staple in The CWteen drama Riverdale. The diner sets the stage for almost all of the show's juicy intertwining storylines (past and present). Below, we dish on the most memorable moments and confidential conversations held in the retro booths at this iconic soda shop.
The second half of Riverdale's fifth season airs Wednesdays at 8:00 PM ET/PT on The CW. Stream free next day on CWTV.com and The CW App.
SUBSCRIBE NOW: Enjoy 4 Digital Plus 2 Print/Digital Issues Of Watch Per Year — For Free!
Prime Investigator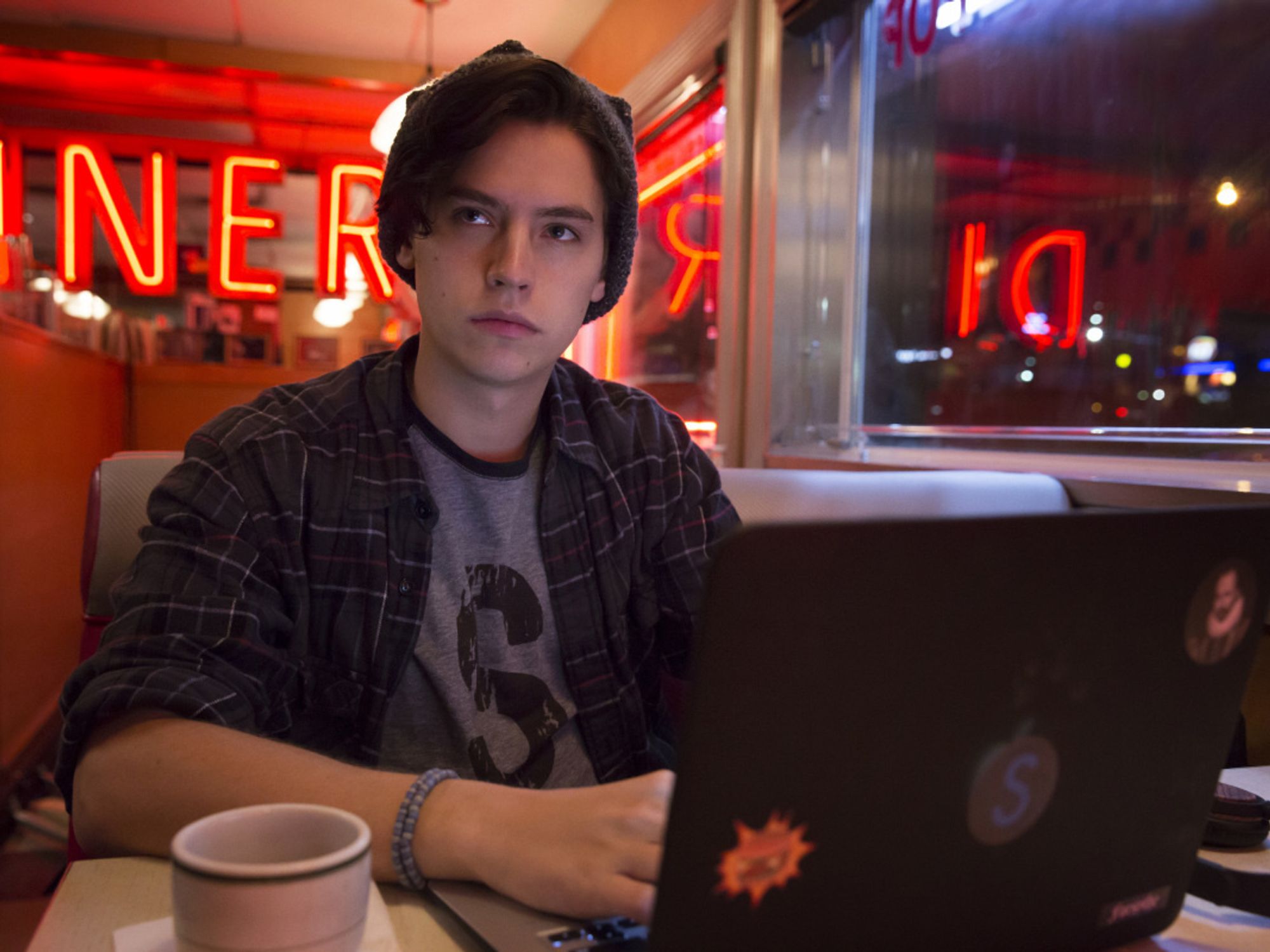 Cole Sprouse as Jughead in the Riverdale pilot
Photo: Katie Yu/The CW.
Jughead Jones (Cole Sprouse) spent most of the first season in a booth at Pop's working on his novel…and investigating Jason Blossom's death. From catching up with his classmates to interrogating Boy Scouts, many of Jughead's adventures begin at Pop's.
Dark Betty Rises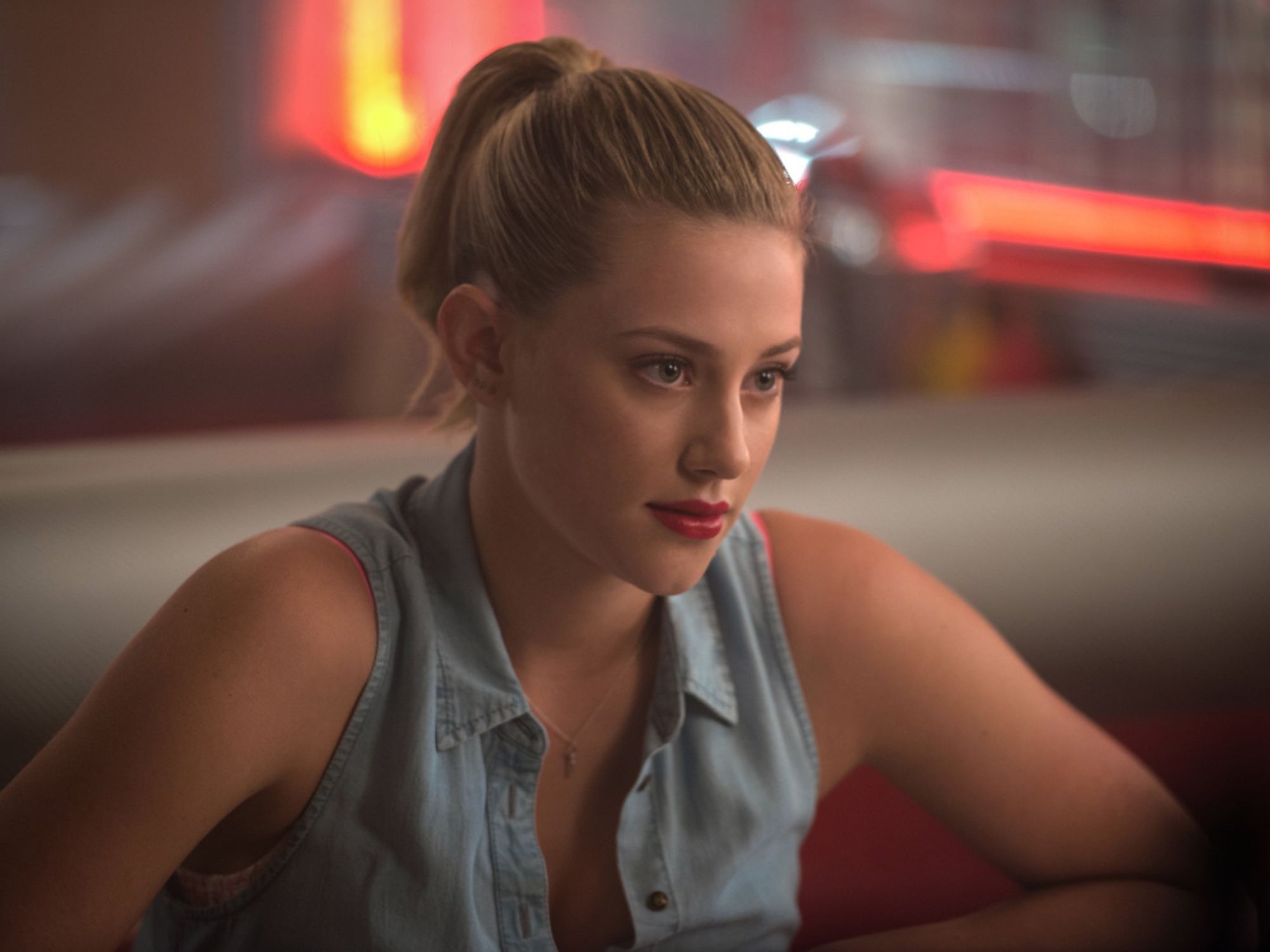 Lili Reinhart as Betty in "Chapter Three: Body Double"
Photo: Diyah Pera/The CW.
Some of the most twisted plots were cooked up over a milkshake at Pop's. After finding out that Chuck Clayton kept a "playbook" of girls from school, Betty Cooper (Lili Reinhart) and Veronica Lodge (Camila Mendes) hatch a scheme to get revenge. At the diner, Betty puts on her best doe-eyed, innocent act and bats her lashes at a gullible Chuck, who is soon forced to admit his wrongdoings by a darker, far less naive version of Betty — shocking Veronica, Chuck, and all of us!
And Here's To You, Ms. Gundy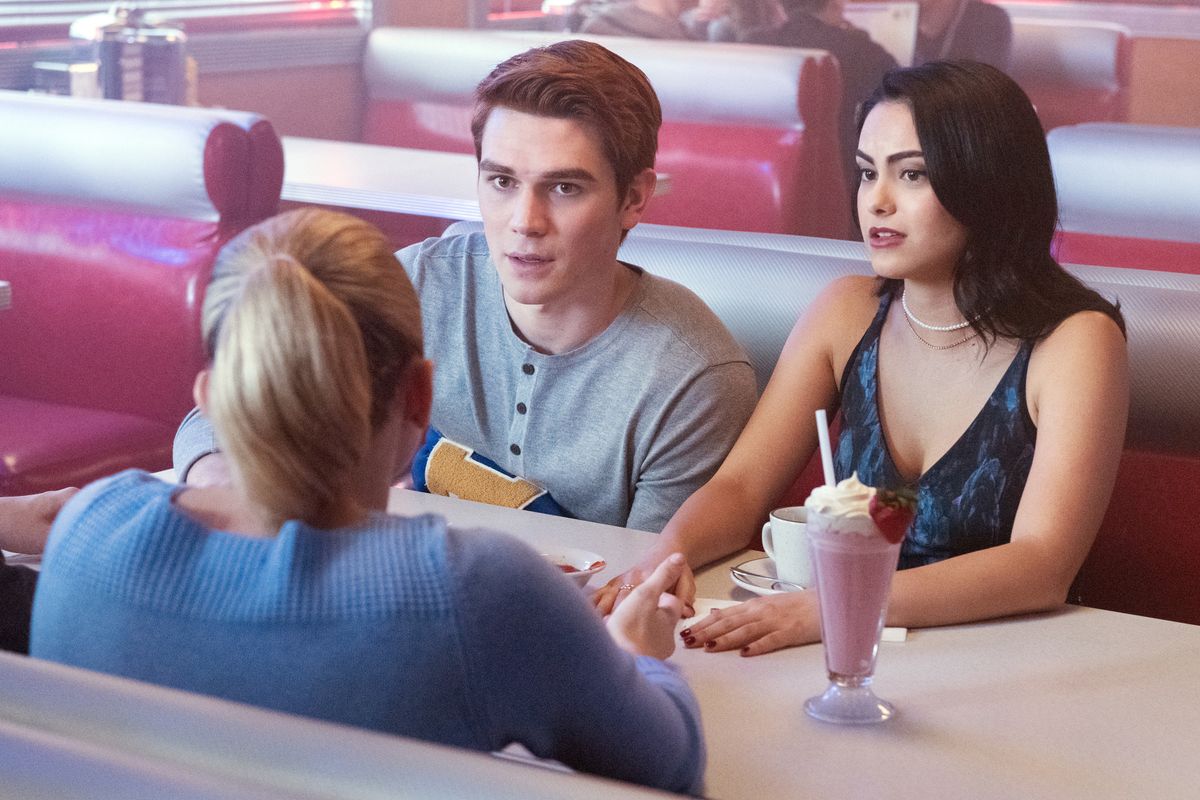 Lili Reinhart as Betty , KJ Apa as Archie , and Camila Mendes as Veronica in "Chapter Eight: The Outsiders"
Photo: Dean Buscher/The CW.
When Betty and Veronica discover that Archie Andrews (played by KJ Apa) is having an affair with his music teacher, they're shocked—and suspicious. After a little digging, the amateur sleuths approach Archie at Pop's to tell him what they've uncovered: Ms. Grundy seemed to appear out of nowhere less than a year ago. This conversation keeps Betty and Veronica on the mysterious Ms. Grundy's tail as the town's shooter.
Saving Pop's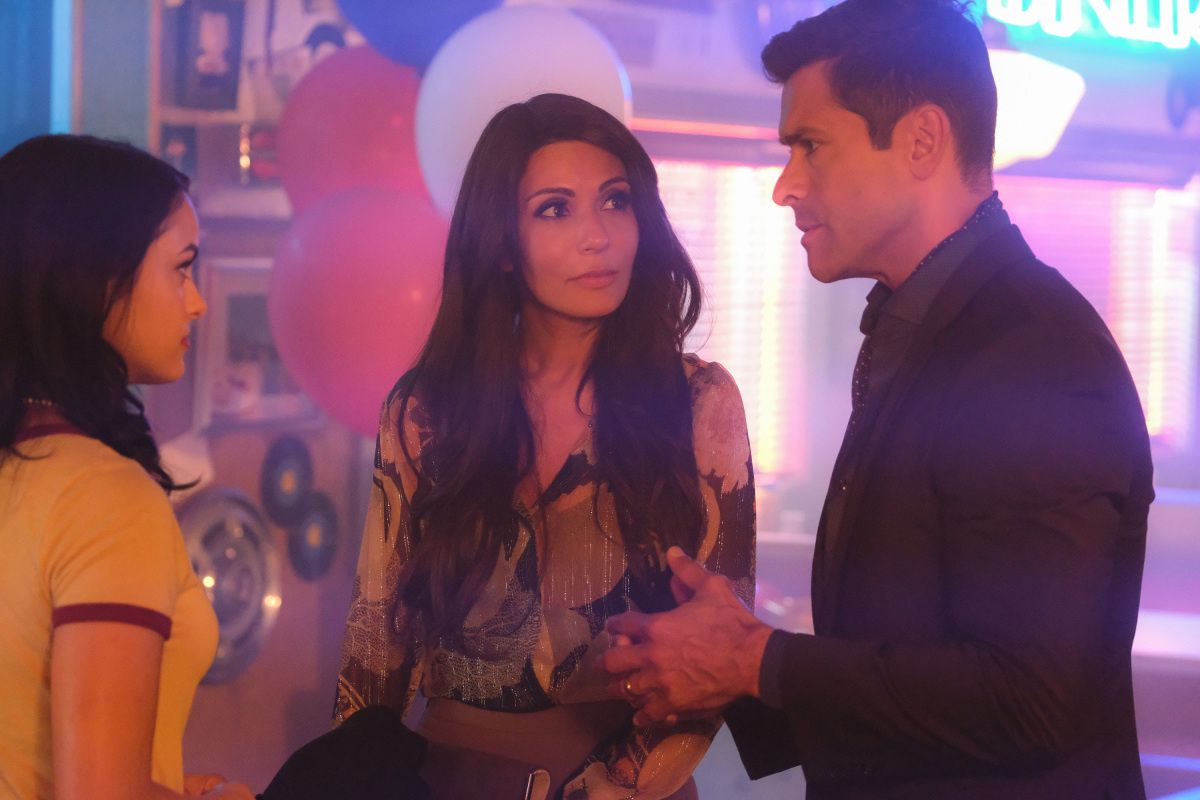 Camila Mendes as Veronica, Marisol Nichols as Hermione Lodge, and Mark Consuelos as Hiram Lodge.
Photo: Bettina Strauss/The CW.
We all remember when Betty promised to save Pop's from going under after a shooting that injured Fred Andrews (Luke Perry). While she thinks she succeeded in keeping the tradition alive, Hiram and Hermione Lodge (Marisol Nichols) take to a booth to reveal that Hiram Lodge (Mark Consuelos) now owns the diner and plans to use it for his illegal and scandalous dealings.
Speak Easy—and Loudly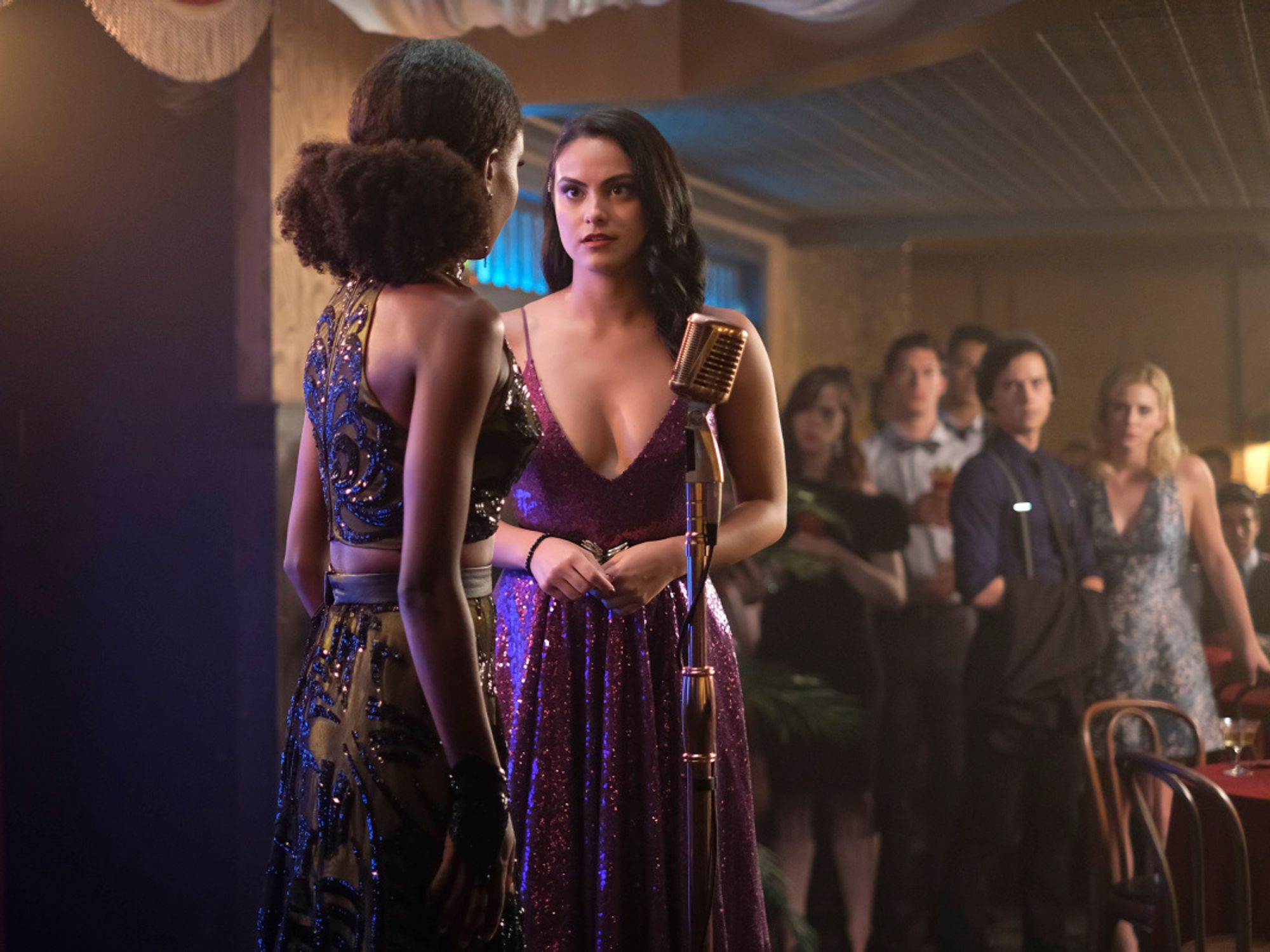 Ashleigh Murray as Josie, Camila Mendes as Veronica, Cole Sprouse as Jughead, and Lili Reinhart as Betty in "Chapter Thirty-Eight: As Above, So Below."
Photo: Robert Falconer/The CW.
With Betty, Veronica, Jughead and Archie sipping shakes together, Veronica reveals her plan to reopen the speakeasy that once existed below Pop's. This business endeavor is eerily reminiscent of Hiram's dealings, and the speakeasy—La Bonne Nuit—sets the stage for some of our favorite scenes.
Archie's Breakout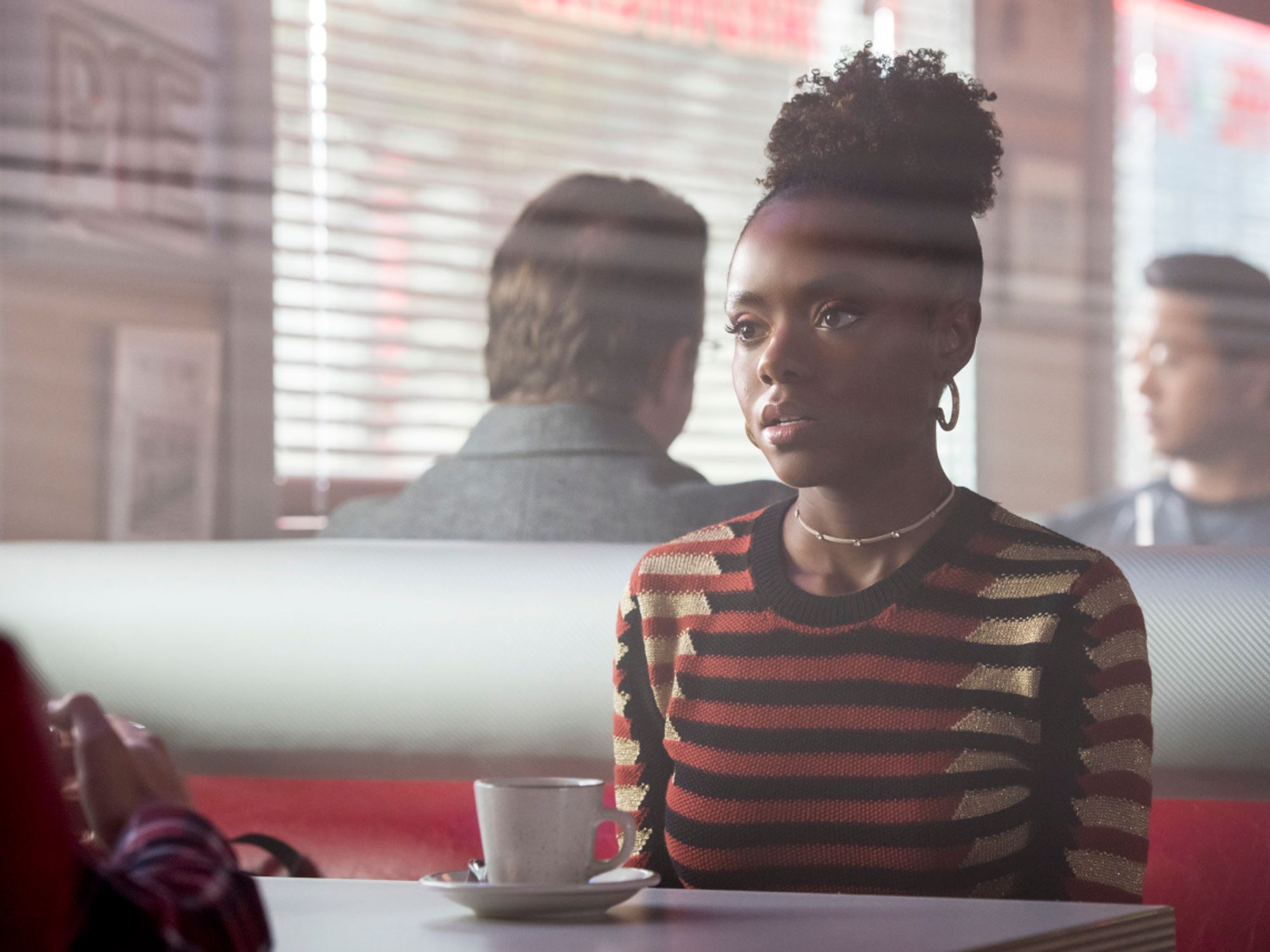 Ashleigh Murray as Josie in "Chapter Twenty-Seven: The Hills Have Eyes"
Dean Buscher/The CW -- © 2018 The CW Network, LLC. All rights reserved.
After Hiram framed Archie for a shooting he planned, Archie was locked away (and admitted into a "teen fight club"). What kind of friends would the Riverdale gang be if they didn't initiate a breakout plan? Underneath Pop's at a table in La Bonne Nuit, Veronica, Betty, Kevin Keller (Casey Cott), Josie McCoy (Ashleigh Murray) and Reggie Mantle (Charles Melton) plan a distraction to free Archie. Full of disguises and smoke grenades, this getaway kept our hearts racing.
Scheming in Silence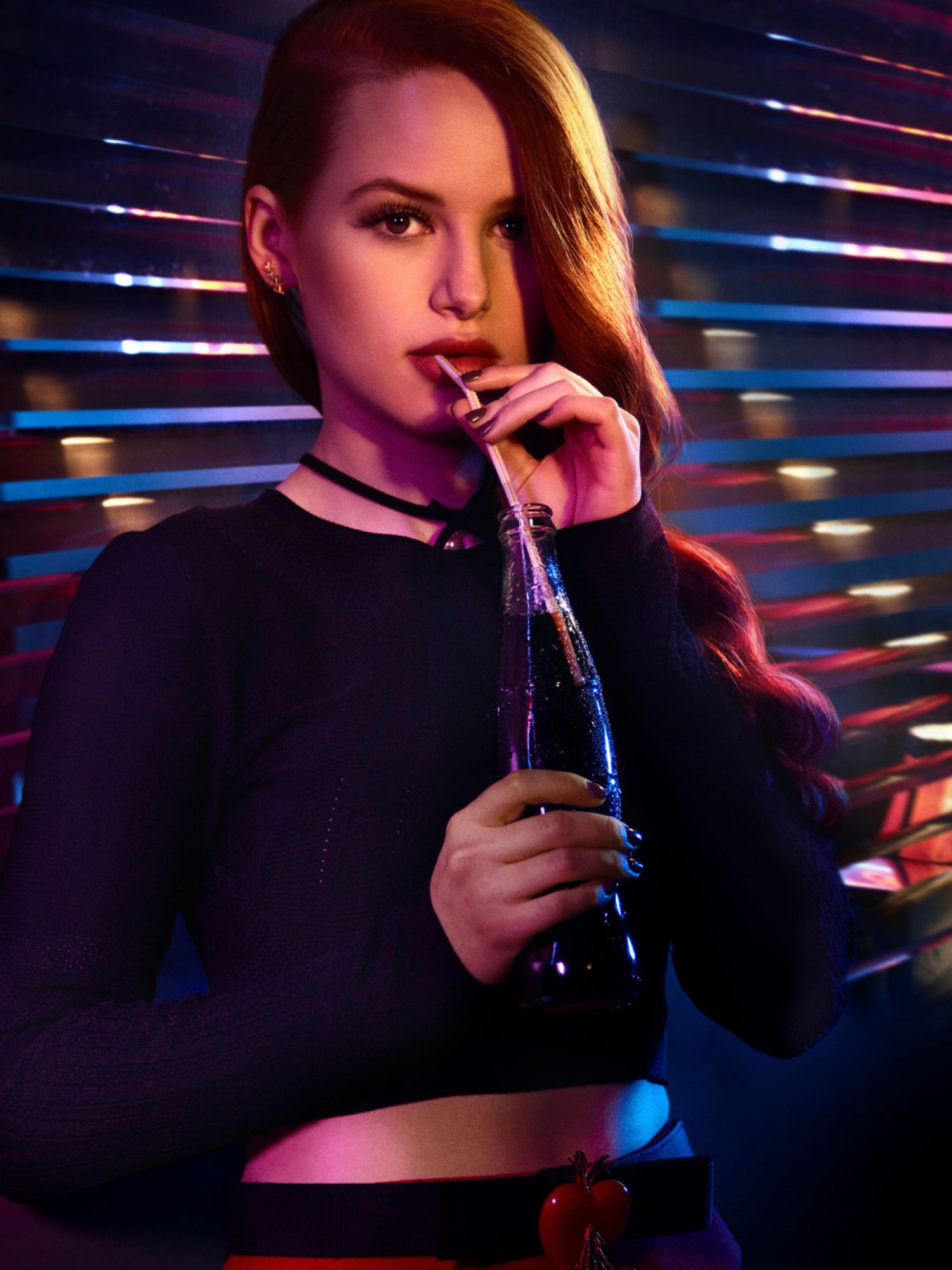 Madelaine Petsch as Cheryl Blossom.
Photo: Frank Ockenfels 3/The CW.
Plans hatched at Pop's don't need to be spoken aloud to come to fruition, especially with Cheryl Blossom (Madelaine Petsch), who prefers scheming in silence. In her booth at the diner, she sees and hears all—and ensures that drama ensues. When she notices Kevin—that "precious, beautiful, compulsive, piece of trash"—heading for Fox Forest to hook up with his beau, Cheryl calls Betty immediately, knowing it will cause a rift between the friends.
Serve & Protect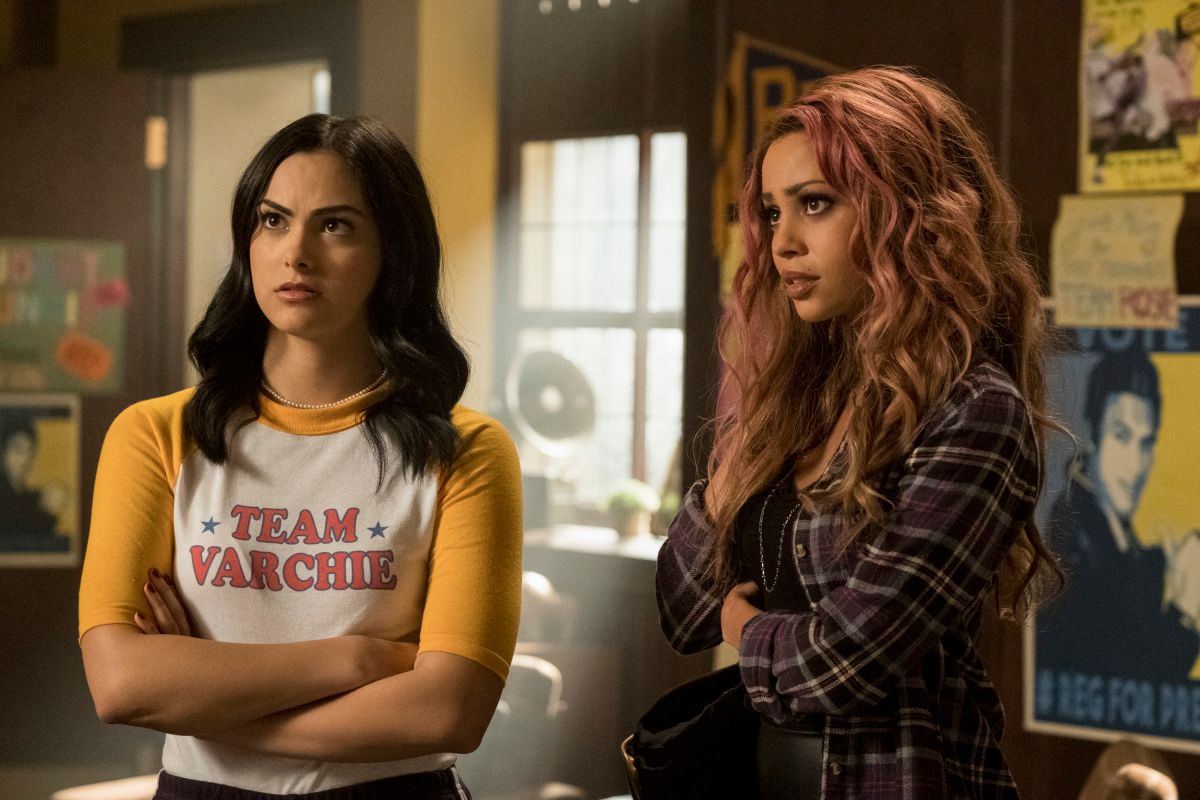 Camila Mendes as Veronica and Vanessa Morgan as Toni in "Chapter Thirty: The Noose Tightens"
Photo: Katie Yu/The CW.
With all the town's drama coming to a boil, Veronica invites Toni Topaz (Vanessa Morgan) to Pop's to make her an offer: Full-time employment at La Bonne Nuit for the Pretty Poisons, Toni's gang. As security of the underground speakeasy, Toni promises Veronica protection from Gladys Jones (played by Gina Gershon) and Hiram, who are trying to bring Veronica and her business down.
Conspiracy Theories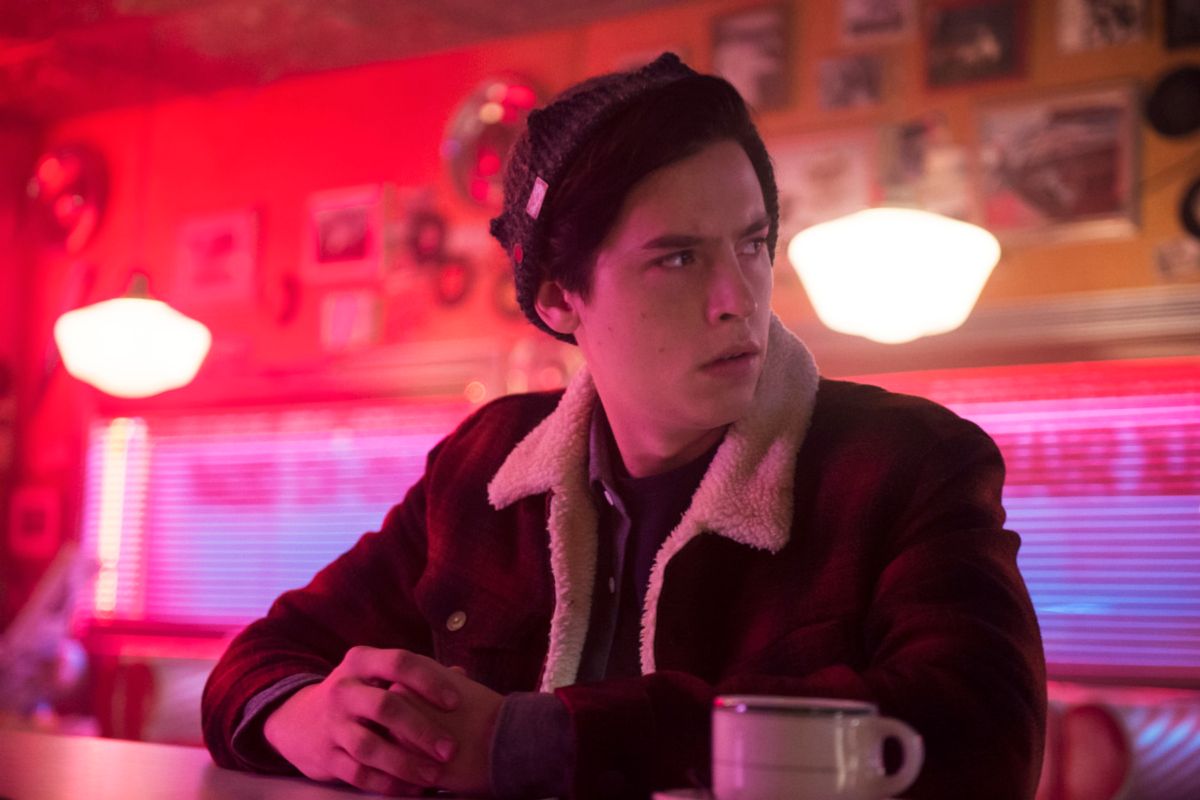 Cole Sprouse as Jughead in "Chapter Thirty-Three: Shadow of a Doubt"
Photo: Diyah Pera/The CW.
When Jughead suspects there's a mystery involved, his hunch is usually right. Take the case of the Baxter Brothers books, for instance. His keen eye tells him after the first book is published, a new ghostwriter who has left "literary fingerprints" wrote the next book. This convinces Jughead that his grandfather wrote the first book and left him clues to find in the first-edition Baxter Brothers book. He shares this theory—and ongoing plotline—with Betty at (you guessed it) Pop's Chock'lit Shoppe.
SUBSCRIBE NOW: Enjoy 4 Digital Plus 2 Print/Digital Issues Of Watch Per Year— For Free!

Riverdale is back with new episodes! You can also stream Riverdale on CWTV.com and The CW App.