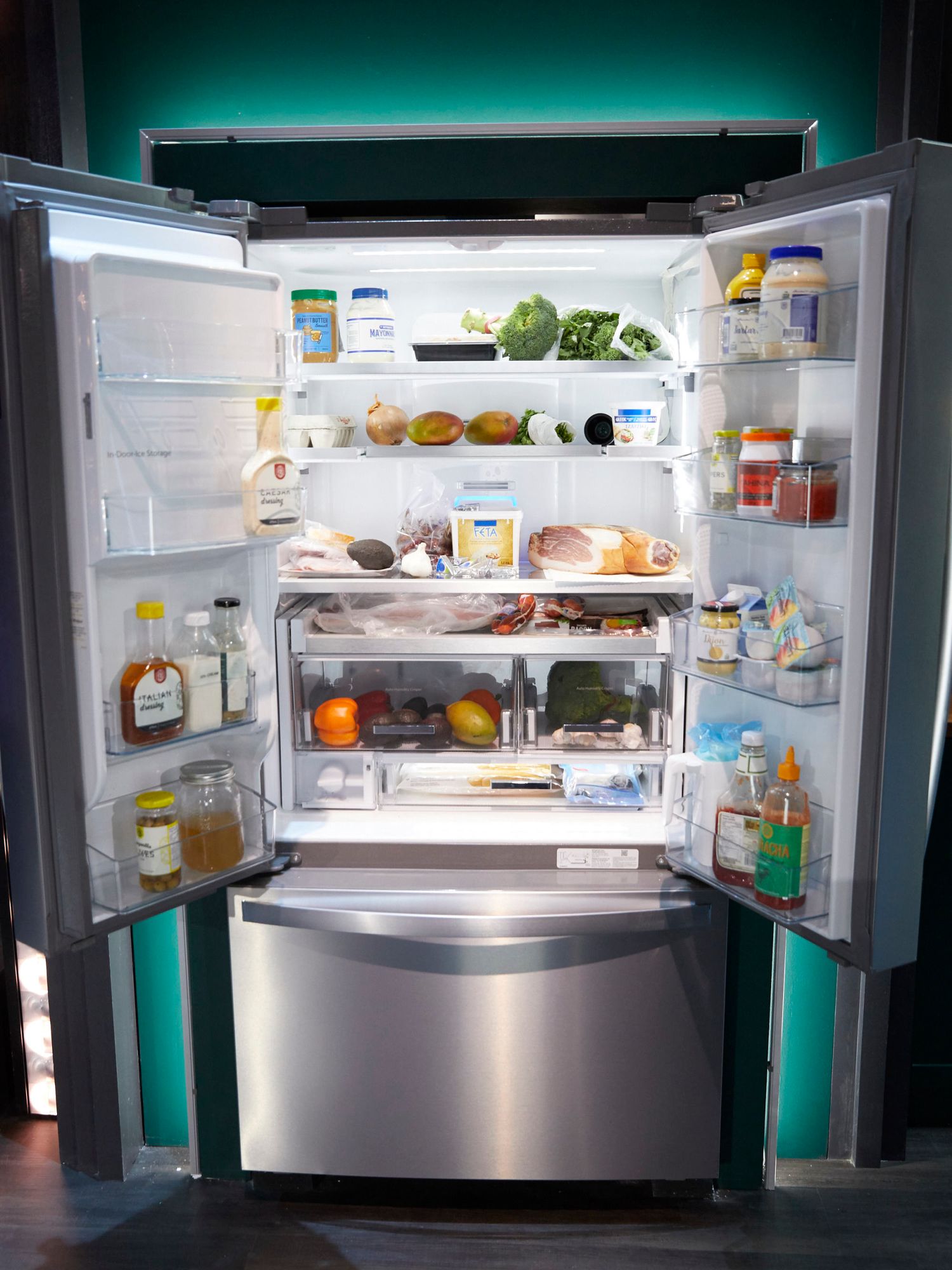 Photo Credit: Canadian Broadcasting Corporation.
By Nate Millado
Whenever self-taught street food chef Matt Basile ("Fidel Gastros") is home, he loves to flip open his fridge and see what he can whip up—which makes him the perfect competitor on The CW's new cooking competition show, Fridge Wars(premiering Sunday, Aug. 2). "I love to make fun food with ingredients that shouldn't go together but somehow miraculously do," he says.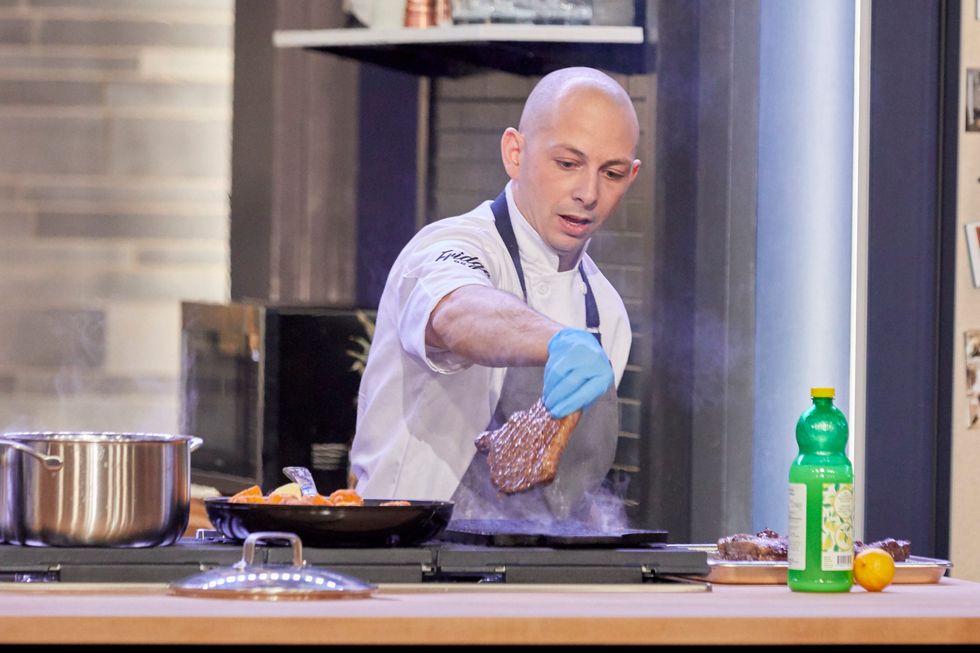 Matt Basile competes on The CW's new cooking competition series Fridge Wars.
Photo Credit: Canadian Broadcasting Corporation.
Host Emma Hunter raids real families' fridges, and two pro chefs must concoct a winning meal from those leftovers. The families rate what they ate based on look, taste, and originality. "It's very relatable," says Basile, "especially given the current situation in the world, where it's like people are stuck at home cooking for their entire family on repeat."

To see whether he's got the chops to win Fridge Wars, we threw 11 kitchen staples at Basile and asked how he'd reinvent them.
Fridge Warspremieres Sunday, Aug. 2, at 8/7c on The CW and streams free the next day.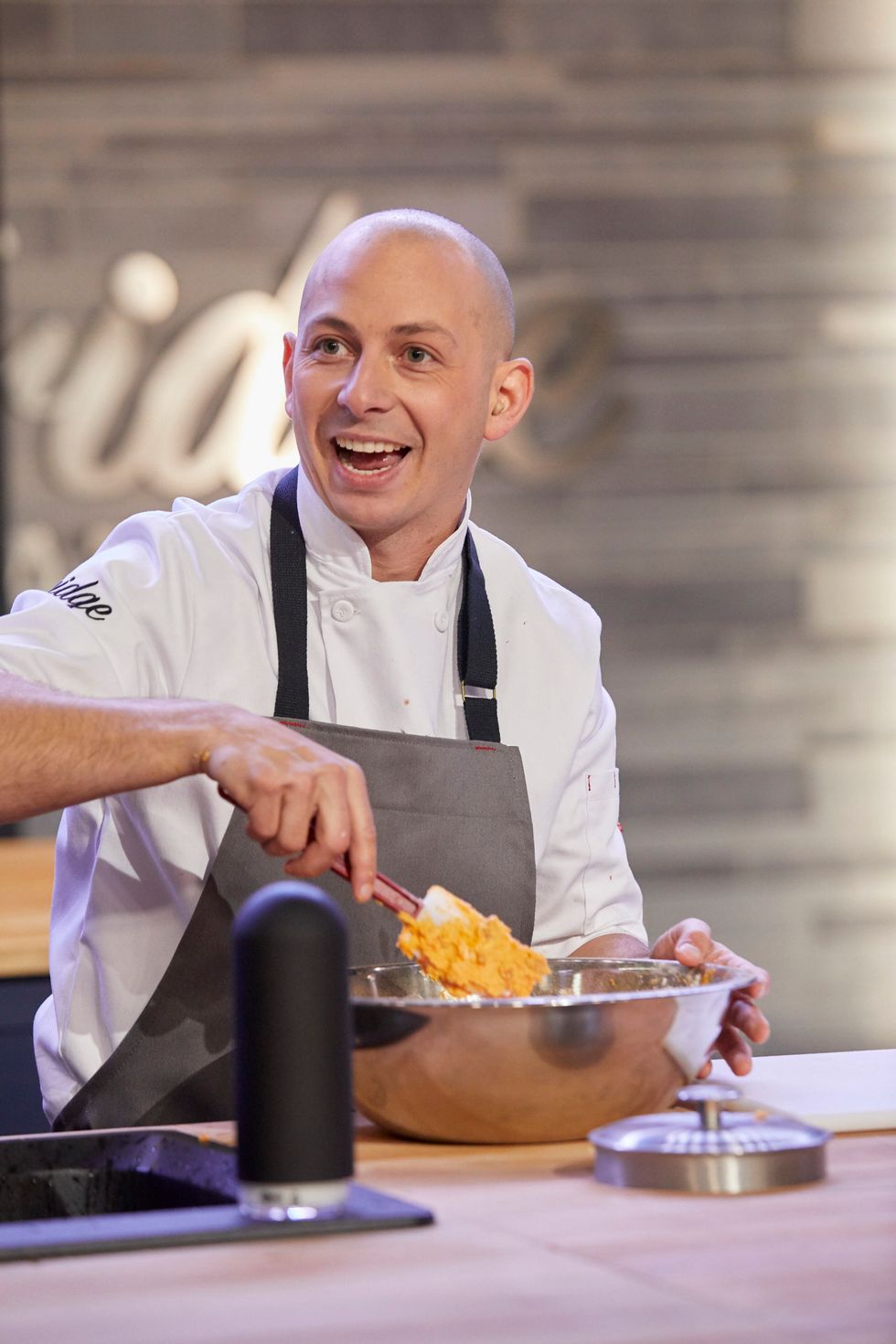 Matt Basile on Fridge Wars.
Photo Credit: Canadian Broadcasting Corporation.
Maple Syrup
"I like to use real maple syrup—not the fake stuff—in BBQ sauce. It gives the sauce a natural sweetness and makes for great caramelization on ribs, chicken, chicken wings—whatever it is!"
Hot Dogs
"Who doesn't love a corn dog? I love to flavor the batter with ginger powder, garam masala, a little bit of cumin. Then dip the corn dog into some peach chutney."
Canned Tuna
"Not my favorite ingredient, to be honest. But you could make a brunch frittata! Go with tuna packed in oil for added flavor, and incorporate into a frittata with asparagus and decadent cheese."
Leftover Wine
"I would drink it. [Laughs.] Or you could do a nice braise with it, whether it's beef or lamb shanks."
Canned Tomatoes
"Do not disregard the power of a great, simple tomato sauce. But take your time to build flavors. Sauté finely chopped garlic and yellow onion in olive oil, add the liquid from a can of San Marzano tomatoes first, then the tomatoes, simmer low and slow, add a knob of butter at the halfway mark. I love to add a can of cannellini beans at the end to soak up all the flavor and serve with pasta."
Ramen

"Blanch the noodles, let cool, mix with eggs, then fry them. It's like this beautiful crispy noodle held together by a scrambled egg! I would place another egg on top, with some hot sauce."
Jarred Salsa
"Blend it with some ground beef or ground pork, or a combination of the two, and form them into some Mexican-inspired meatballs."
Flatbread/Naan
"No dough? No problem! Naan is a perfect substitute for personal pizzas. Add jarred artichokes, jarred peppers, a nice fatty mozzarella. Pepperoni and green olives are my go-to."
Frozen Meat
"Check your freezer; see what proteins you have in there. Let's say you have a flank steak that might not be enough to feed the whole family. But you can bulk it up with other ingredients to make a meal—so throw a fun taco party! Lay out different sauces, sour cream, and other toppings and let everyone assemble their own."
Bread
"Two words: grilled cheese! Sourdough bread makes a phenomenal vehicle. I like using cheese on the creamier side, like brie or havarti, but straight-up processed cheese is classic! I love using a canola-based mayo instead of butter, which burns quicker, to toast up the bread. Use a good cast-iron or quality nonstick [pan]."
Pancake Mix
"Literally the child in me thought, 'What do I want today? I want pancakes and s'mores.' So I came up with S'mores Pancakes! Take chocolate chip pancakes, add a layer of Nutella, marshmallow fluff, tiny marshmallows, and crumbled graham crackers on top. Use a blow torch to caramelize or throw under the broiler—but keep the oven door open and don't take your eyes off it!"
Fridge Warspremieres Sunday, Aug. 2, at 8/7c on The CW and streams free the next day.
Related Articles Around the Web