Shows
Secret Celebrity Renovation: Bust Out the Tissues!
Photo credit: Lisa Tanner/CBS
Entertainment Tonight's Nischelle Turner hosts a heart-tugging new home-reno series on CBS
By Nate Millado
Can Nischelle Turner keep a secret? "Absolutely," says the Entertainment Tonight anchor. "I'm a vault." That's certainly a good quality to have when you're hosting a show called Secret Celebrity Renovation. The one-hour series gives celebs the chance to roll up their sleeves and surprise someone who's helped guide them to success with the renovation of their dreams. Here's everything you need to know about the feel-good Friday night series.
Secret Celebrity Renovation airs Friday nights at 8 p.m. ET/PT on CBS and Paramount+.

SUBSCRIBE NOW: Enjoy 4 Digital Plus 2 Print/Digital Issues Of Watch Per Year—For Free!
"This is not my house!"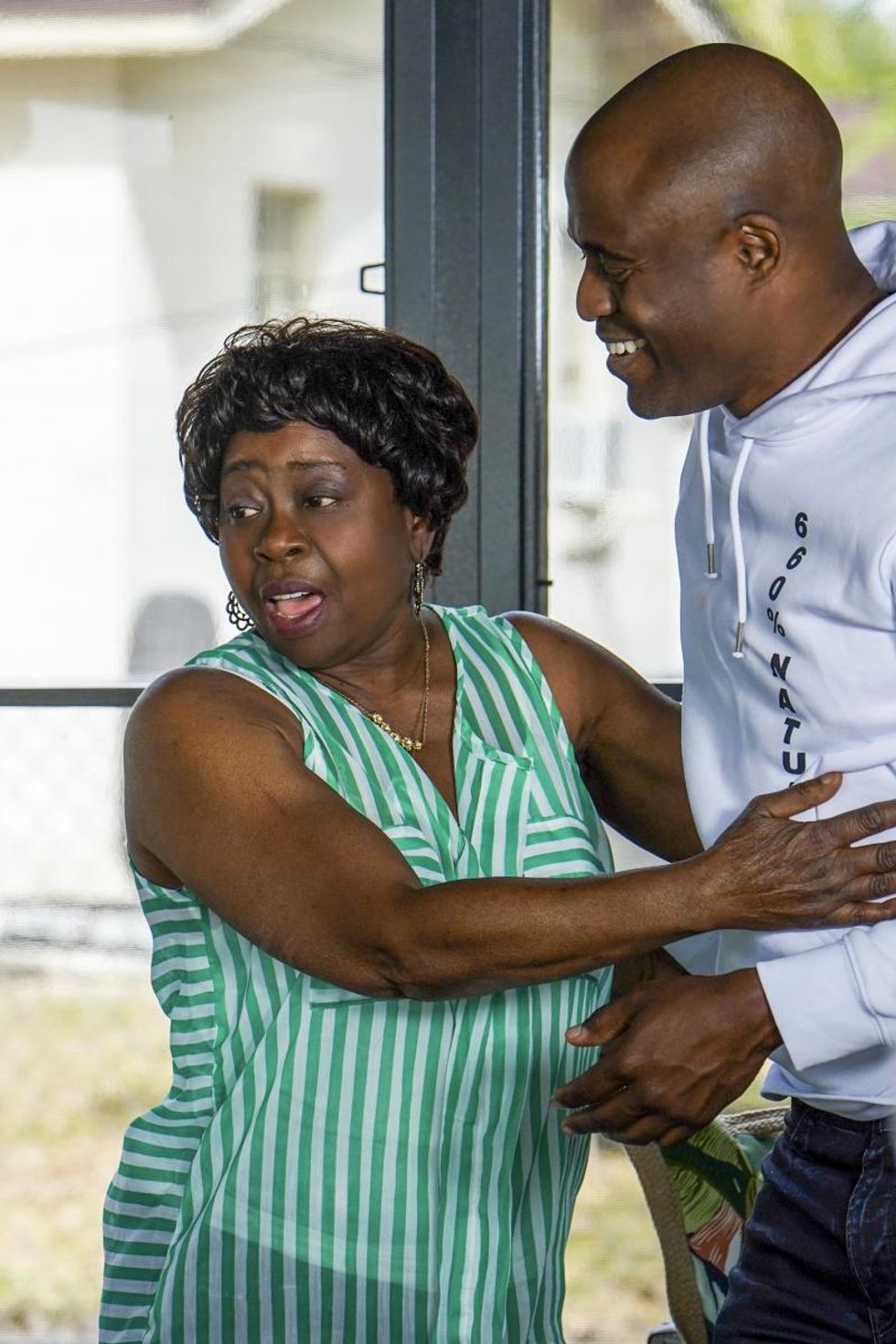 Wayne Brady surprises his Aunt Lilly.
Photo credit: Lisa Tanner/CBS
During the July 9 premiere of Secret Celebrity Renovation, Wayne Brady paid a visit to his dear Aunt Lilly in Orlando. The Let's Make a Deal host credits his aunt with helping raise him. Upon seeing her newly refurbished home, Aunt Lilly exclaimed: "This is not my house!" All the feels!
Meet the Dream Team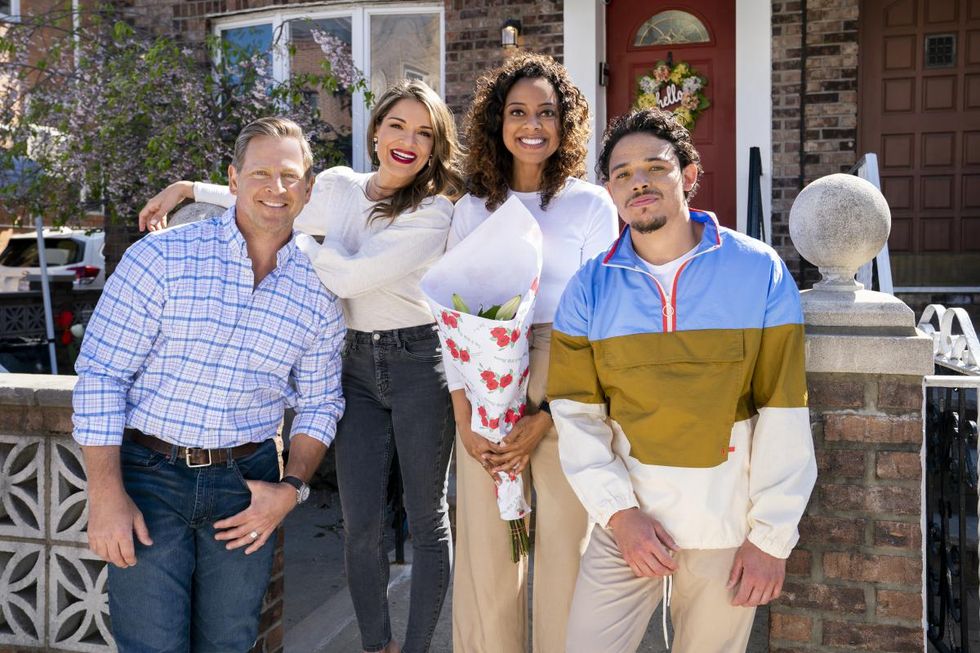 Jason Cameron, Sabrina Soto, Nischelle Turner, and Anthony Ramos.
Photo credit: Mary Kouw/CBS
It takes a village to realize dreams. The design team includes home improvement contractor/television personality Jason Cameron (Man Caves, While You Were Out) and interior designer Sabrina Soto (Extreme Makeover: Home Edition, Trading Spaces).
Some of the grateful celebrities you'll see this summer: In the Heights star Anthony Ramos, choreographer Paula Abdul, country crooner Lauren Alaina, CBS sports analyst Boomer Esiason, GRAMMY-winning artist Eve, Emmy-nominated actor Jesse Tyler Ferguson, Survivor legend "Boston" Rob Mariano, NBA All-Star Chris Paul, and Pro Football Hall of Fame running back Emmitt Smith.
Most Surprising Celeb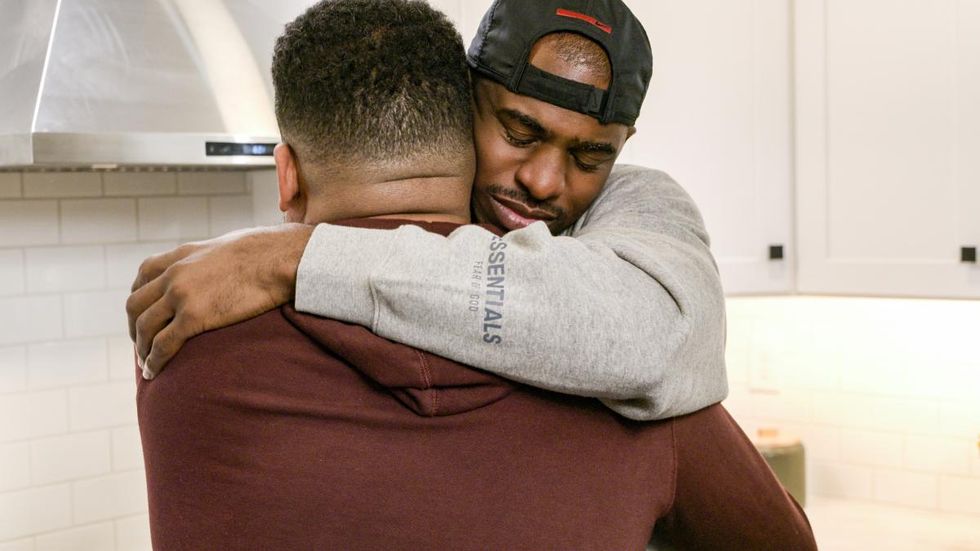 Chris Paul gets emotional during Secret Celebrity Renovation.
Photo credit: Juma Entertainment
So which celeb surprised Nischelle Turner the most? "Chris Paul. He's a seven-time NBA All Star, a career of 16 years," she says of the Phoenix Suns point guard. "You know, you look at him and don't think that there's this big ball on mush. But he decided to renovate his grandmother and grandfather's home that they've lived in for 51 years. Chris offered to buy them a home 10 times over, but they never wanted to move. His grandfather said, 'I told your grandmother when we got married that that's the home we're going to live in and die in.' When she walked into the transformation of their home, Chris got really emotional and broke down crying. I didn't expect that from him."
Who Would Nischelle Surprise With a Home Reno?
"Oh, without a doubt, my mom," Turner says. "She is my angel. I grew up in a single-parent home. She's my moral compass in so many ways. We didn't grow up with much. She gave me her car when I got my first job in Evansville, Indiana. I would do a renovation for her in a heartbeat."

Labor of Love
When it comes to home renovations, Turner doesn't just talk the talk, she walks the walk! "Oh, I'm building house No. 2 for a year and a half right now. I finished my house during the pandemic. I was in the middle of building a home. I finished during that period and I ended up selling that house.… And I bought a new lot, broke ground, and then [started] building another house."
Nischelle's Design Style
"I'm all over the place," she confesses. "The house I just finished building was a modern house. I am now in the middle of building a Spanish colonial home. I have no idea!"
"A step toward the future"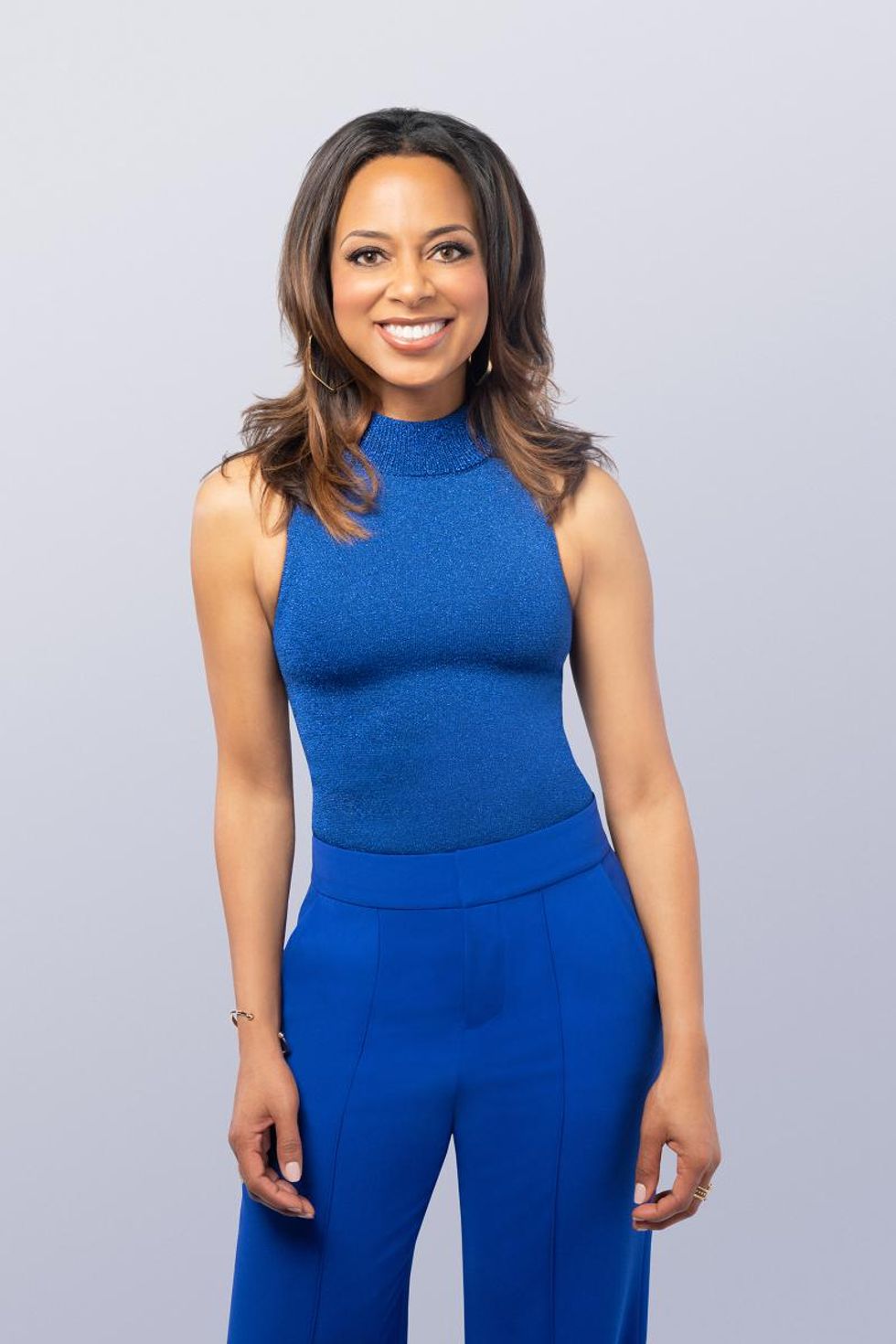 Nischelle Turner hosts Secret Celebrity Renovation.
Photo credit: Brandon Hickman/ET
Turner is having quite the 2021! In March when she was promoted to co-anchor Entertainment Tonight with Kevin Frazier, the dynamic duo made history as the first Black team in the entertainment news magazine's 40-year history.
"It felt right. But it's not lost on me or Kevin, mind you, that this is history-making. Neither of us take it lightly. Kevin and I…we are bonded and friends and, you know, chosen family, so it was very natural, anyway. But to have this moment to be the first Black team on that show, it really hits in a different way, I think, because of the time and space we're in and the challenges that we see in our community over the last couple of years. A step toward the future is so, so satisfying."

Secret Celebrity Renovation airs Friday nights at 8 p.m. ET/PT on CBS and Paramount+.
SUBSCRIBE NOW: Enjoy 4 Digital Plus 2 Print/Digital Issues Of Watch Per Year—For Free!