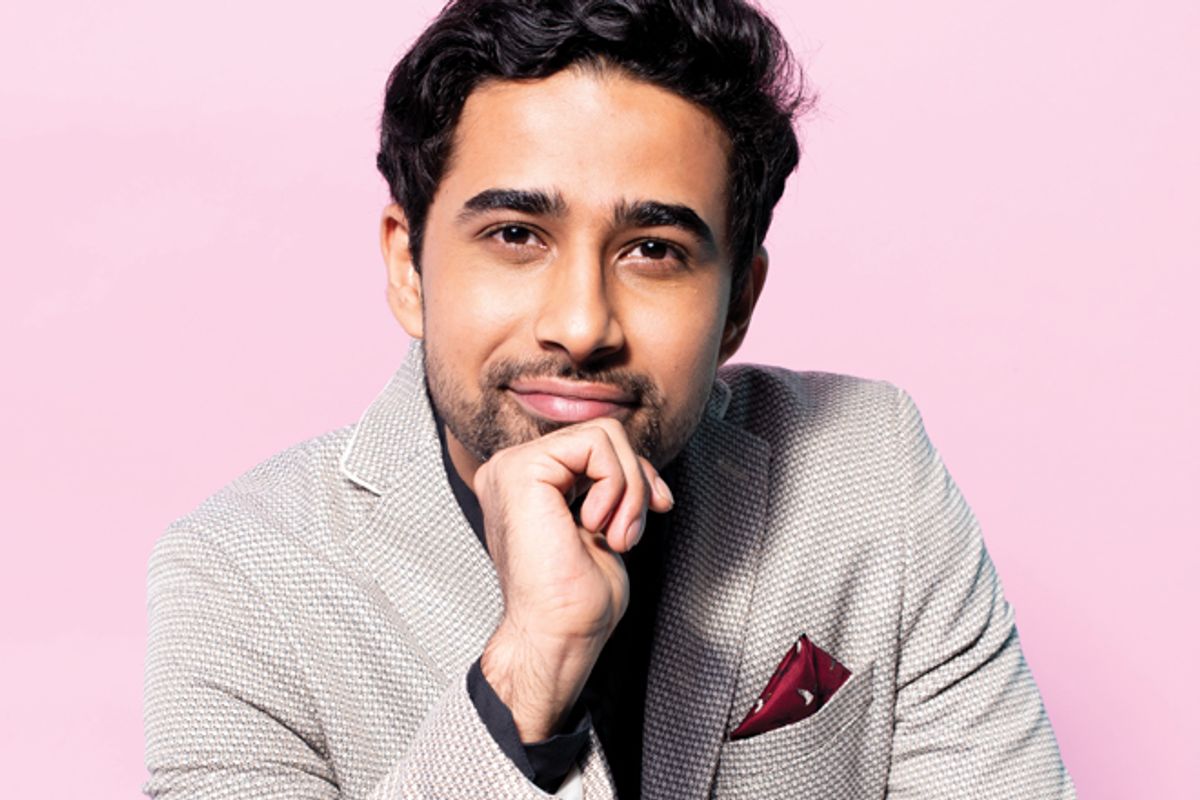 God Friended Me co-star Suraj Sharma gets his kicks and rediscovers the power of martial arts.
By John Griffiths
Bollywood, shmollywood. When
Suraj Sharma was a kid in New Delhi, he wasn't thinking about acting—he was keen on learning karate. Pushed by his mom to take it up at the age of 3 ("I had a lot of energy, so it was a good way to burn it off"), he trained with his sensei in a local park--along with as many as 45 other students. By age 13, Sharma—computer geek Rakesh Singh on God Friended Me—had a black belt under his, well, belt.

STREAM: Full Episodes Of God Friended Me On CBS All Access

Suraj Sharma credits karate for helping him land, at 17, the lead in the 2012 Oscar-winning Life of Pi. He played a boy who, after a shipwreck, spends seven and a half months on a lifeboat (a tiger keeps him company). After director Ang Lee plucked him from a local open audition, he found himself navigating a make-believe ocean—a tank of water stood in for the Pacific—with cameras surrounding him. "Karate taught me very good balance," says Sharma. "When you're on a boat and everything is moving around like crazy, that helps."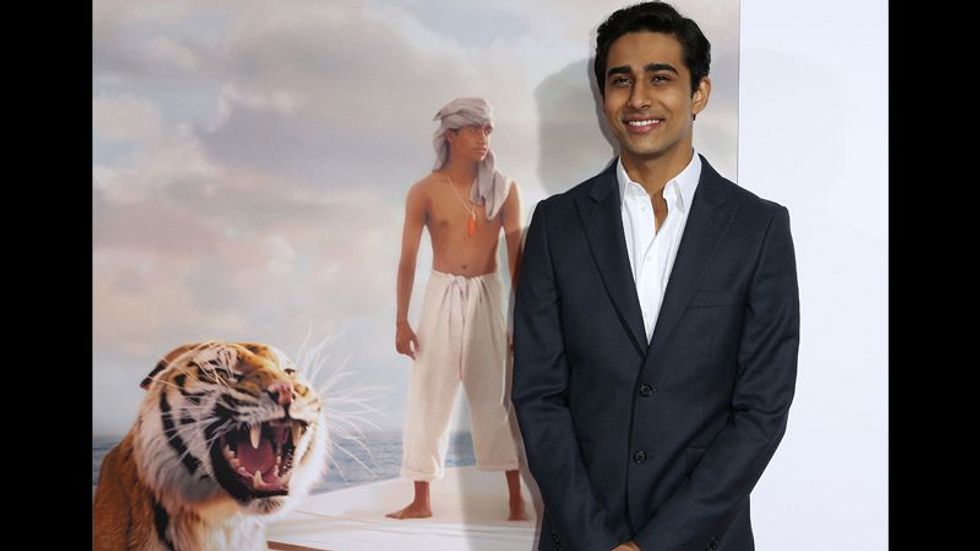 Suraj Sharma at a special screening for Life of Pi in November 2012.

After Pi, he studied film at New York University. More movie roles and a recurring part on Homeland (as medical student Aayan Ibrahim) followed. Karate fell by the wayside. "I should've kept it up," he says. "But I didn't." Even getting mugged on the Brooklyn Bridge a few years ago didn't get him back in the dojo. "My teachers taught me the better you know how to fight, the less you should fight." Some may scoff at that sentiment, but the thieves—in a surprising act of remorse—tracked him down later and returned his stolen bike and camera.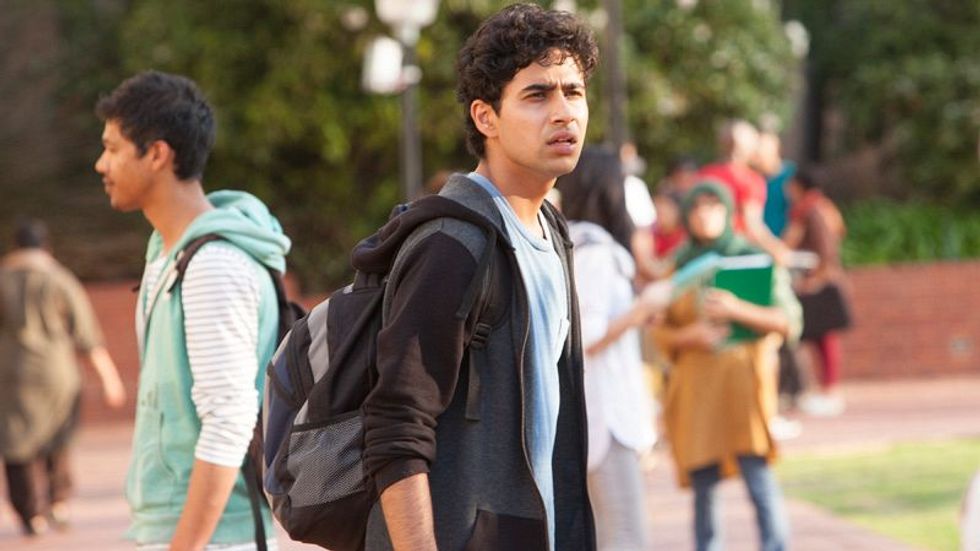 Suraj Sharma as Aayan Ibrahim in Homeland (Season 4).

It's taken another blessing—the success of God Friended Me, a drama about a group of friends who embark on charitable assignments from a mystery Facebook messenger—to prompt Sharma to get kicking again. "It's really important to have something that helps you get away from life's stresses." He's long meditated, but about five months ago, he started practicing the Korean martial art of tae kwon do. "It's more kick-based than karate. But it still involves core strength, balance, focus, knowing how to breathe." He sighs. "My body is coming back into it."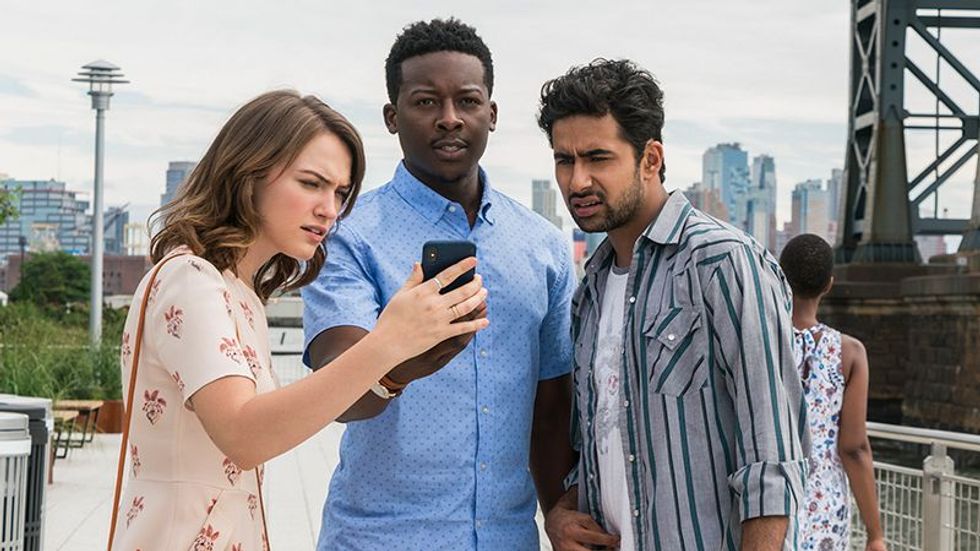 Violett Beane as Cara Bloom, Brandon Micheal Hall as Miles Finer and Suraj Sharma as Rakesh Singh in CBS' uplifting drama God Friended Me.

As is his inner calm. "It's like when a dancer loses themselves in dancing. You don't think about anything else. Everybody needs something like that."
Could Sharma's alter ego in God Friended Me—the hacker out to track down the source of those cryptic messages—benefit from karate? "Oh, yeah, big-time." He says playing Rakesh is "lots of fun, but we're not similar. I don't know much about computers. I like being outside."

So, is the next stop tai chi? "Yes! And capoeira, a Brazilian martial art." As for Hollywood, that's "just a place," he says with a Zen laugh, "on the time-space continuum."
POWER PLAY

Tae kwon do, a traditional Korean martial art, is also a fun way to kick, punch, and spin your way to fitness (under the guidance of a trained instructor). Here, a primer on some of the practice's basic moves.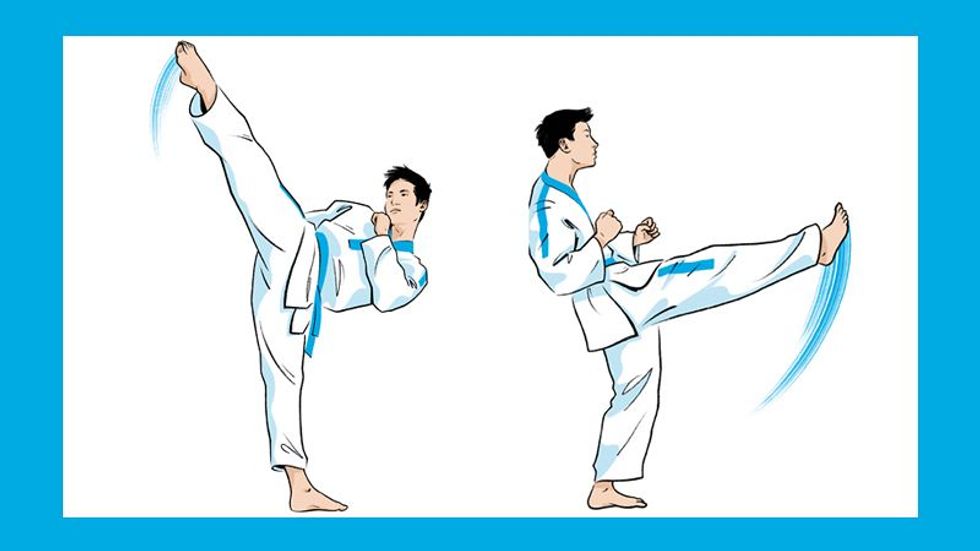 Roundhouse Kick: Released while turning the body 45 degrees, this kick uses the instep of the foot. Front Kick: This direct frontal snap kick targets an opponent's torso or chin.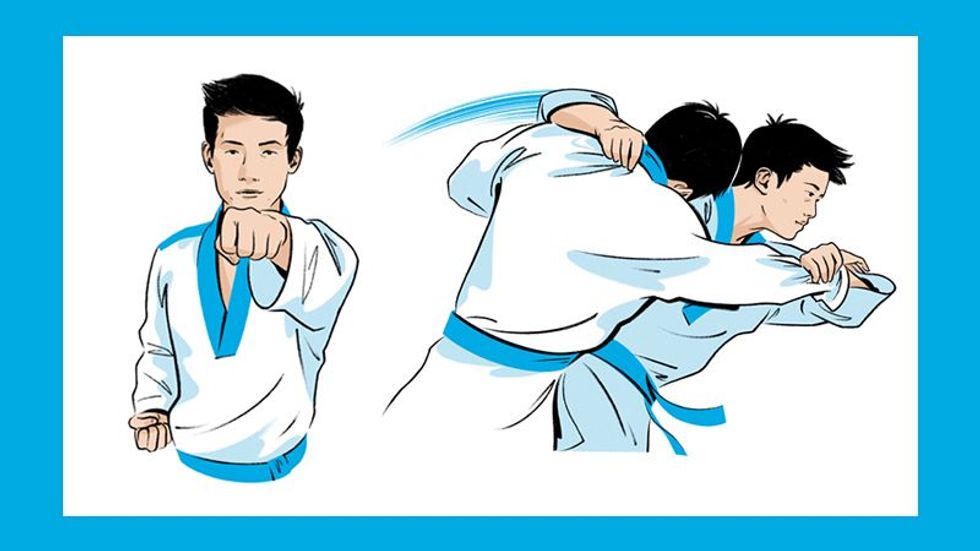 Standard Punch: This stance is used for keeping an opponent at bay. Shoulder Throw: In this move, the opponent is rolled over the back.

Originally published in Watch! Magazine, May-June 2019.

Photo Credits: Timothy Kuratek/CBS (Sharma); Frederick M. Brown/Getty Images (
Life of Pi); David Bloomer/SHOWTIME (Homeland); Barbara Nitke/Warner Bros. (God Friended Me); Ben Mounsey-Wood (Illustrations).

Season 2 of God Friended Me premieres on Sunday, Sept. 29 8:30/7:30c on CBS and CBS All Access.