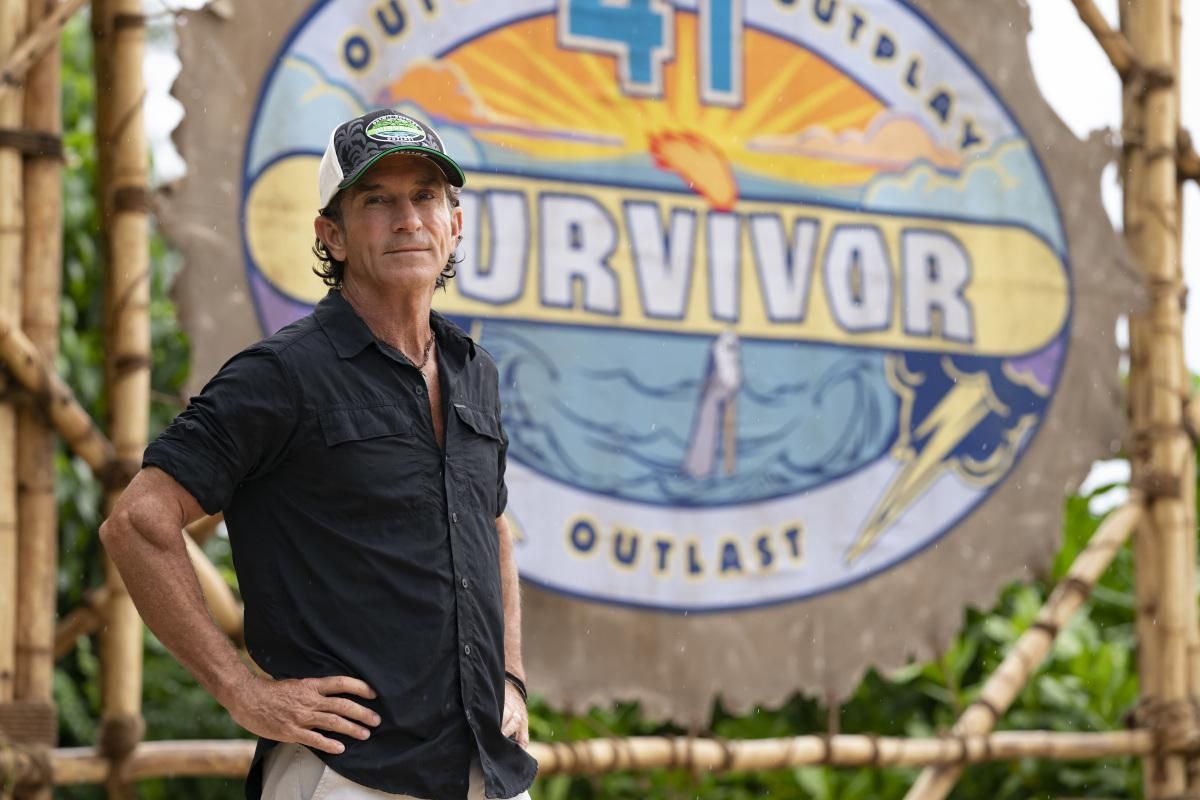 Photo: Robert Voets/CBS Entertainment 2021 CBS Broadcasting, Inc. All Rights Reserved.
Season 41 returns Survivor to Fiji this month.
By Nate Millado
Welcome back, Survivor! After a yearlong pandemic pause, CBS' long-running, Emmy-winning reality comp returns this fall—to the exotic locale it's been set in since Season 33: Fiji. Time will tell where Season 41 ranks among Fiji seasons. Which was your fave?
SUBSCRIBE NOW: Enjoy 4 Digital Plus 2 Print/Digital Issues Of Watch Per Year — For Free!
Catch up on past seasons of Survivor streaming on Paramount+.
---
No. 9 — Survivor: Fiji (Season 14)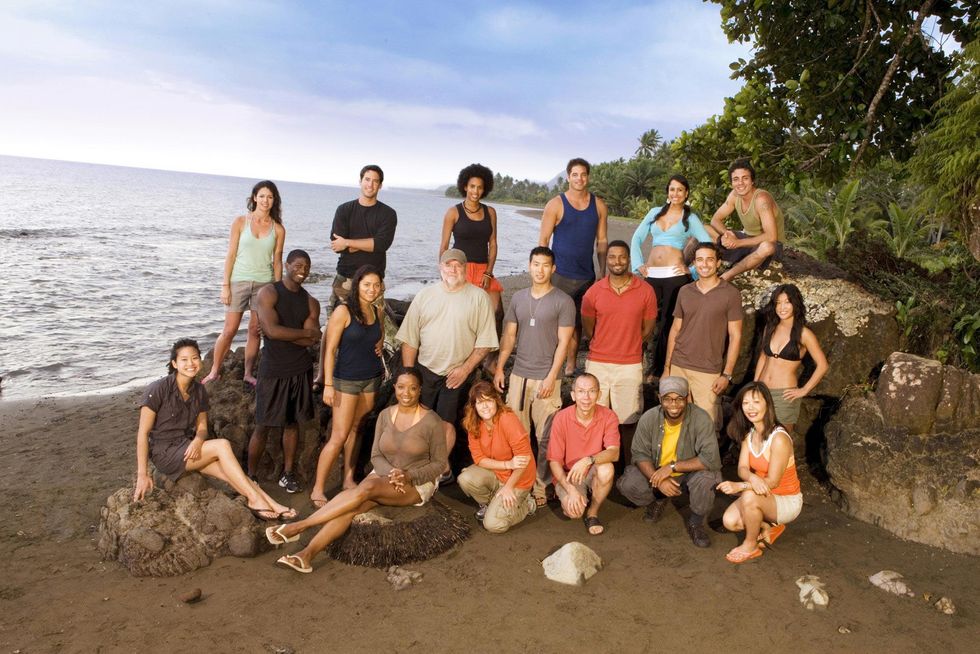 The Survivor: Fiji castaways pose together on the beach.
Photo: Monty Brinton/CBS Photo Archive via Getty Images.
Ironically, the first Survivor set in Fiji ranks last on our list. Yes, Yau-Man Chan was fun to watch, but you know what wasn't? The Haves vs. Have Nots twist, which rewarded one tribe all the creature comforts at their campsite and relegated the other tribe to ... less luxurious digs. It's no shock, then, that the castaways with all the advantages dominated the game.
No. 8 — Survivor: Island of the Idols (Season 39)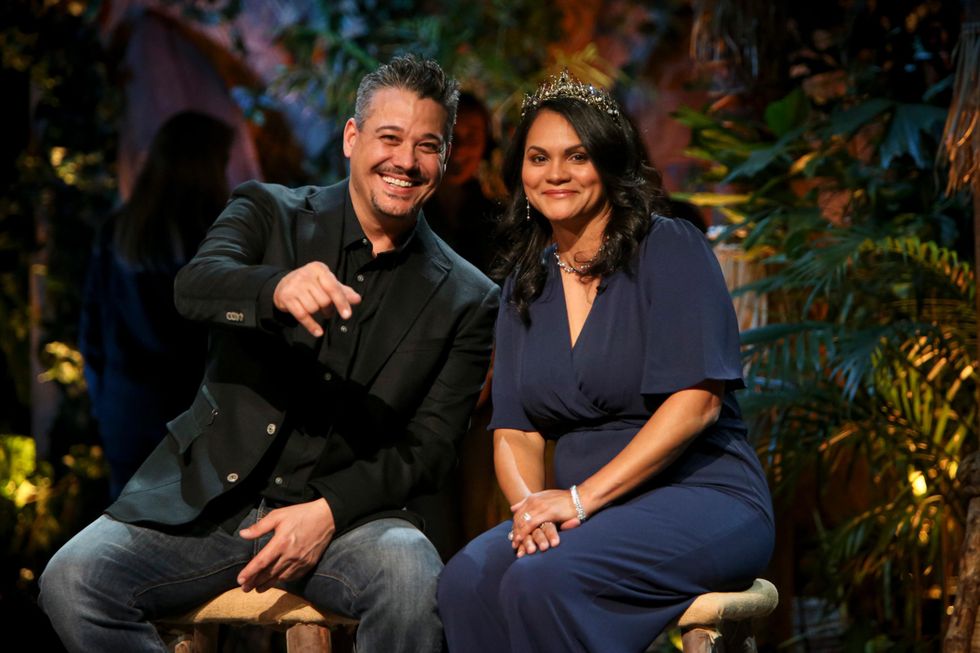 Boston Rob Mariano and Sandra Diaz-Twine at the Island of Idols Finale & Reunion Show.
Photo: Monty Brinton/CBS via Getty Images.
Island of the Idols lived up to its name—with a record-breaking dozen hidden Immunity Idols plus two living idols (past winners Boston Rob Mariano and Sandra Diaz-Twine) returning as non-playing mentors. But accusations of inappropriate touching, resulting in a castaway's ouster, hang like a dark cloud over Season 39.
No. 7 — Game Changers (Season 34)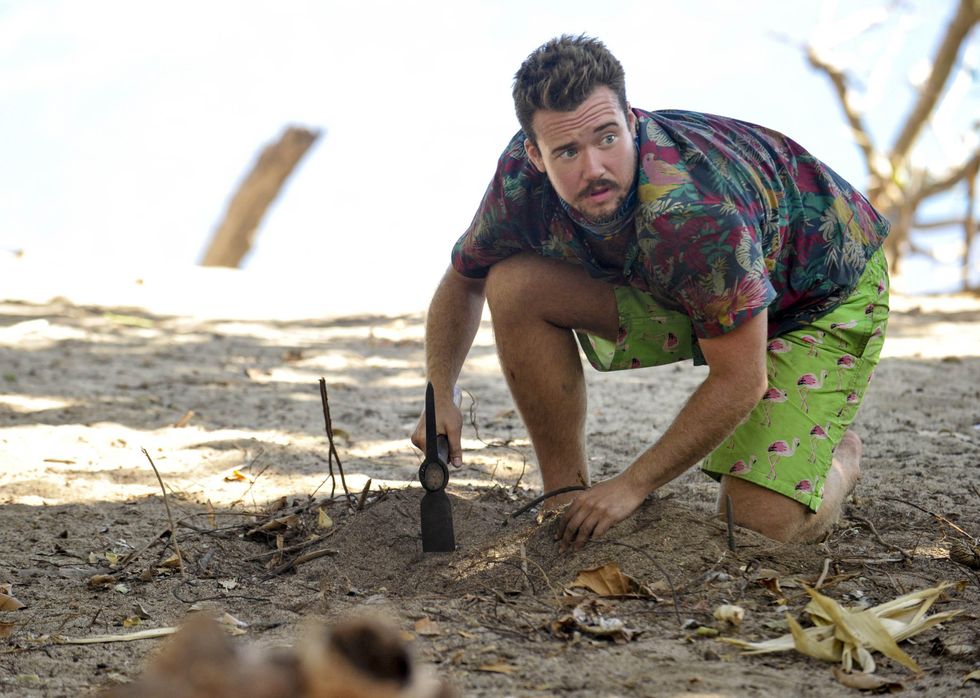 Zeke Smith on Game Changers.
Photo: Jeffrey Neira/CBS via Getty Images.
This season of returnees could have been great ... but every previous winner and most of the dynamic personalities were voted out pre-merge. And then came one of the ugliest moments in Survivor history, when Jeff Varner accused Zeke Smith of being deceptive then outing him as transgender at Tribal Council. Although Smith wasn't the Sole Survivor, he still won at life.
While accepting Survivor's GLAAD award for Outstanding Reality Series, Smith said: "My grand public outing made global headlines. Together, we changed millions of people's perceptions of transgender people. We shattered stereotypes. We created a worldwide conversation about privacy and respect."
No. 6 — Survivor: Edge of Extinction (Season 38)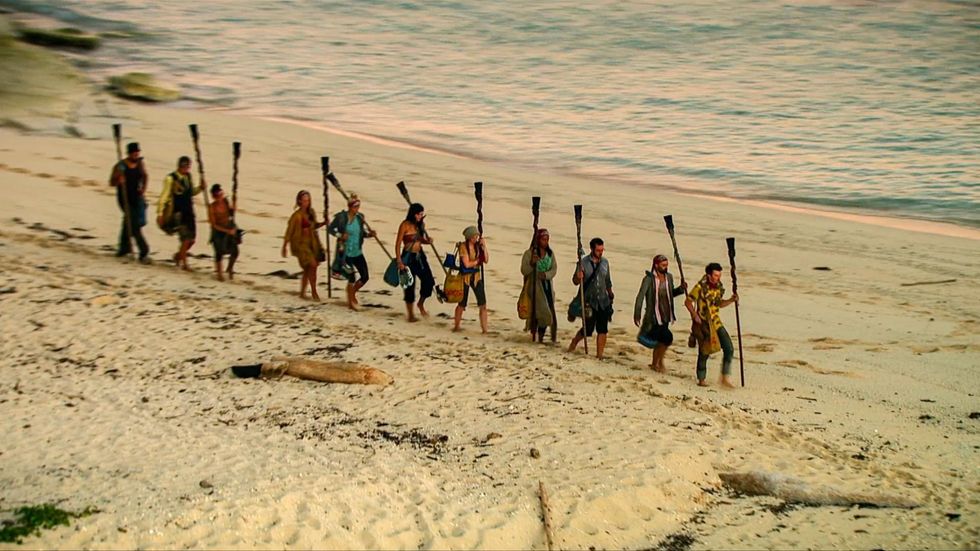 The remaining Survivors head to Tribal Council.
Photo:CBS via Getty Images.
Purists might rank this even lower on the list, considering how the season crowned its winner. Chris Underwood was voted out Day 8, lived most of his Survivor life on the Edge for 27 days, and then fought his way back into the game on Day 35. Fans are still debating whether someone who technically only played 13 days should have outwit, outplayed, and outlasted Gavin Whitson, who was there the full 39 days.
No. 5 — Survivor: Heroes vs. Healers vs. Hustlers (Season 35)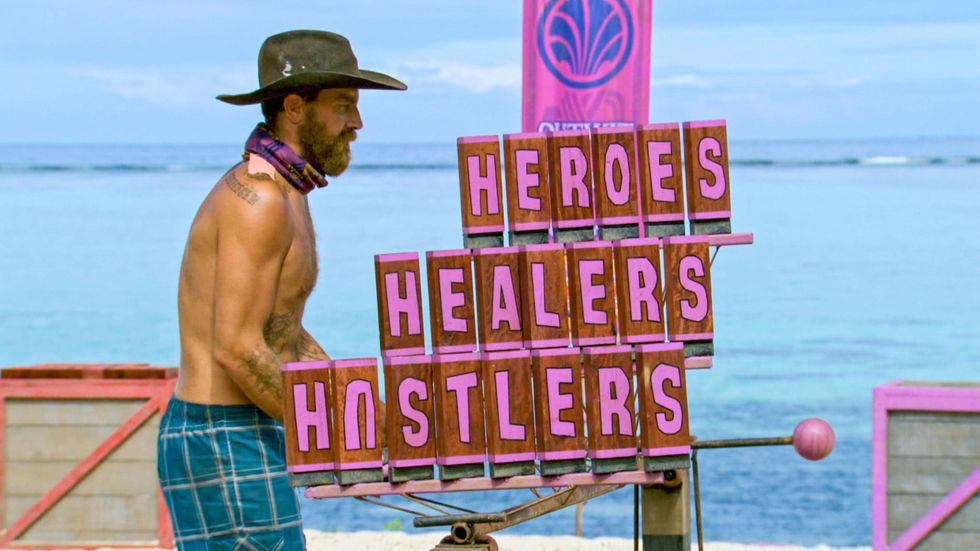 Ben Driebergen on the finale of Survivor: Heroes vs. Healers vs. Hustlers.
Photo: CBS.
Eighteen castaways were split into three tribes, according to perceived traits: Levu (Heroes), Soko (Healers), and Yawa (Hustlers). This season added an exciting new wrinkle to Final 4: Chrissy Hofbeck won final Immunity and chose Ryan Ulrich to sit next to her at the end, while the other two (Devon Pinto and Ben Driebergen) had to duke it out for the third finale spot. With old-school Survivor rules, Hofbeck, Ulrich, and Pinto would no doubt have voted out a serious threat like Driebergen. Instead, it all came down to a fire-making twist! Driebergen won that challenge ... and ultimately the million dollar prize.
No. 4 — Survivor: Ghost Island (Season 36)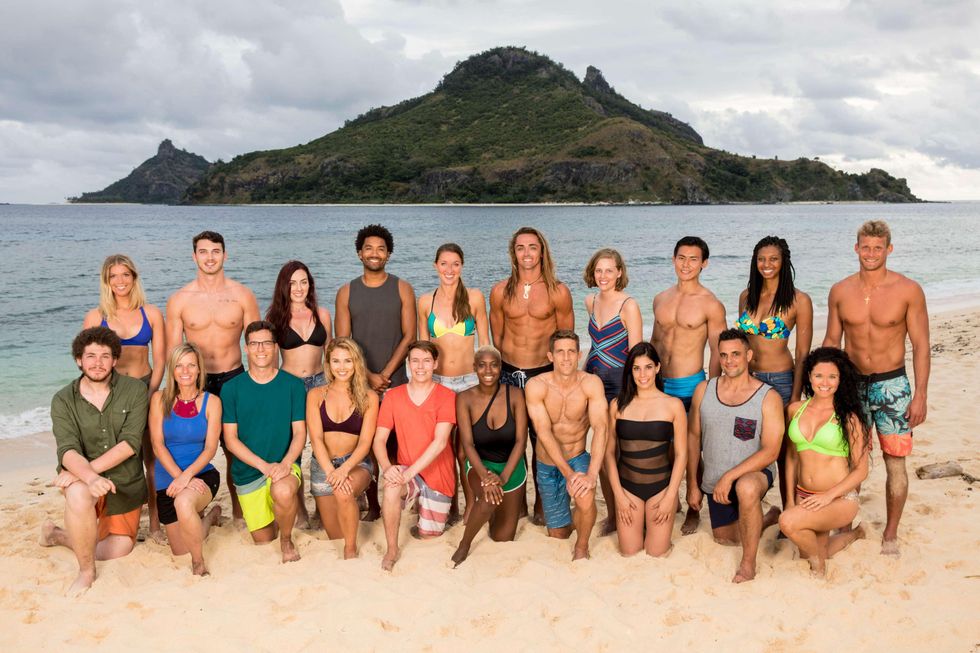 The 20 castaways competing Ghost Island.
Photo: Robert Voets/CBS via Getty Images.
Season 36 introduced Ghost Island, filled with relics from Survivors past—like Ozzy's fake idol from Micronesia and the Legacy Advantage from Game Changers—and where banished castaways could earn advantages. Dynamic duo Domenick Abbate and Wendell Holland dominated the game from the start, so it was only fitting that the final Tribal Council end with the franchise's first-ever tie! With the vote deadlocked at five each from the jury, third-place finisher Laurel Johnson cast the deciding vote ... for Holland.
No. 3 — Survivor: Millennials vs. Gen X (Season 33)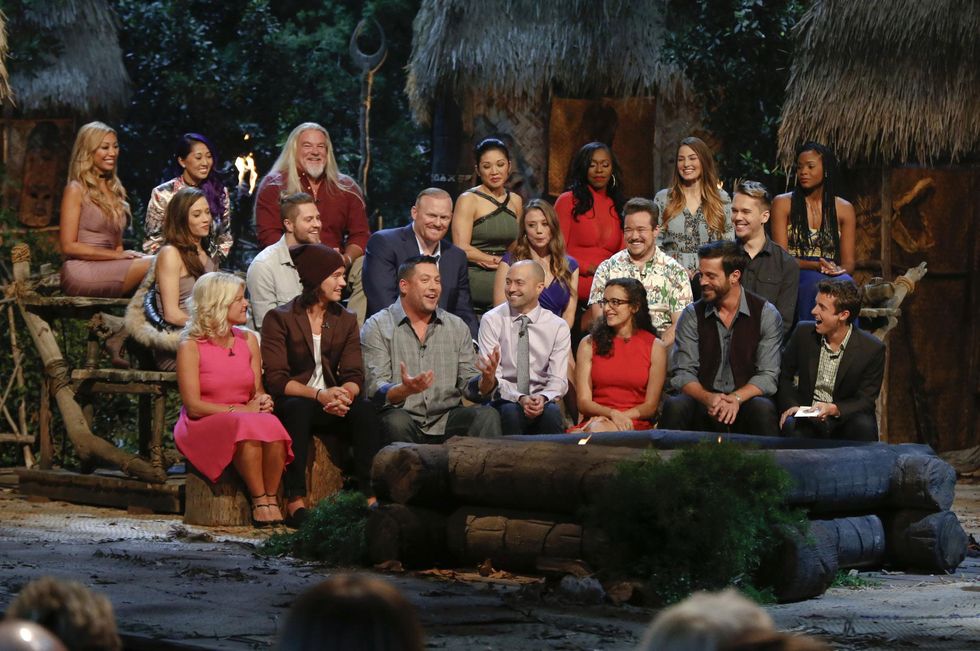 The competitors of Millennials vs. Gen X seated together near the fire.
Photo: Monty Brinton/CBS via Getty Images.
Survivor returned to Fiji for its 33rd season (and every season thereafter) with a generational divide, splitting the tribes into castaways born before and after 1983. A Day 2 cyclone nearly derailed the game—and resulted in the franchise's first mass evacuation. Non-game highlight: Bret LaBelle coming out to Zeke Smith, who gave props to Gen-X for paving the way for LGBTQ+ Millennials.
No. 2 — Survivor: David vs. Goliath (Season 37)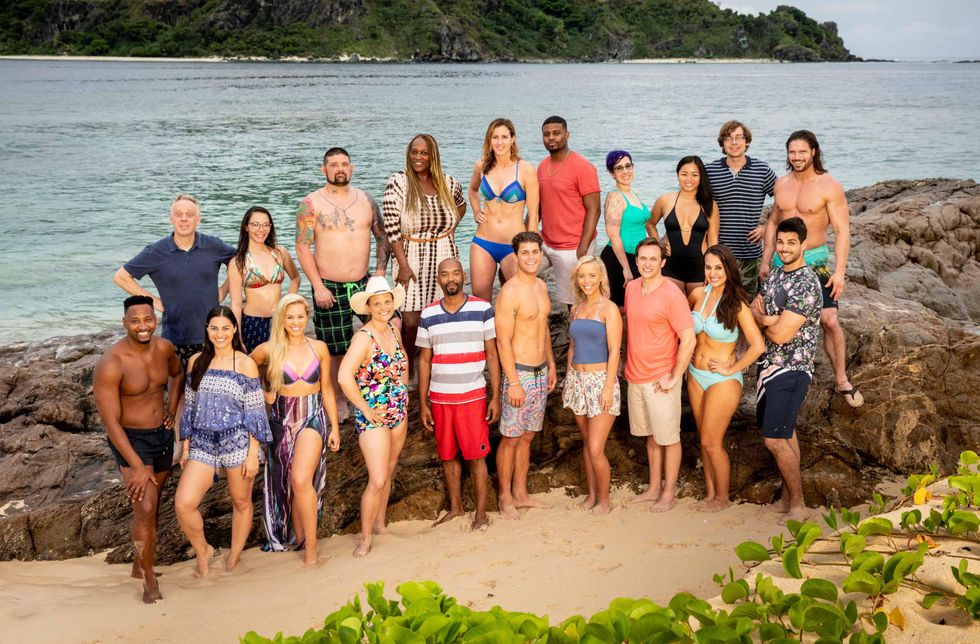 The cast of David vs. Goliath.
Photo: Robert Voets/CBS via Getty Images.
Viewers going into this season skeptical of a potentially gimmicky twist—underachievers vs. overachievers—were quickly reassured by one of the best casts in Survivor history, including neurotic robotics scientist Christian Hubicki and filmmaker Mike White (the guy behind this summer's guilty pleasure The White Lotus). Oh, and the blindsides were savage. Remember when Carl Boudreaux unleashed the first-ever Idol Nullifier? In the end, anyone who's ever read the Bible should have known how this would end: Nick Wilson from the David tribe won over Goliath castaway White.
No. 1 — Survivor: Winners at War (Season 40)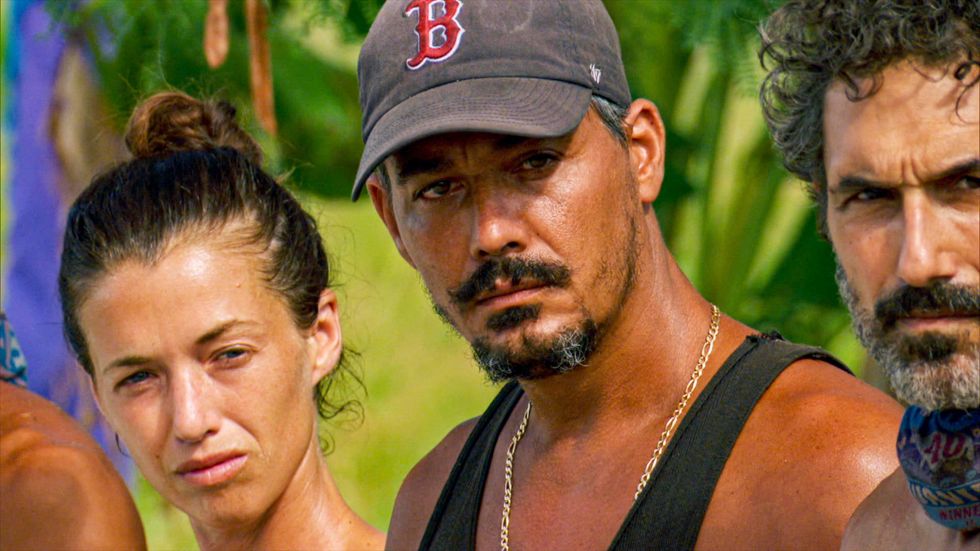 Past winners Parvati Shallow, Boston Rob Mariano, and Ethan Zohn.
Photo: CBS via Getty Images.
For Survivor's 40th season—and 20th anniversary—Jeff Probst and co. rounded up 20 former winners to vie for ultimate bragging rights—and a $2 million prize. How epic was this cast? You had both Amber and Rob Mariano, Ethan Zohn, Parvati Shallow, Yul Kwon, Sandra Diaz-Twine, and the aforementioned Nick Wilson. In the end, fan favorite Tony Vlachos became the second two-time winner of the game.

SUBSCRIBE NOW: Enjoy 4 Digital Plus 2 Print/Digital Issues Of Watch Per Year — For Free!
Catch up on past seasons of Survivor streaming on Paramount+.