Photo Credit: Sonja Flemming/CBS.
Showrunner Aaron Rahsaan Thomas is making sure that S.W.A.T. has both sense and sensibility.
By Fred Schruers
When Aaron Rahsaan Thomas set out to reboot the legendary pulp classic of a mid-'70s cop show called S.W.A.T., there was a key and specific change he began with: "A lot of people may not realize this," he says, "but the original show was not set in Los Angeles, but in a fictional city. The very first S.W.A.T. team was created in Los Angeles, the city that has perhaps the most notorious relationship between their police department and communities of color. I feel like if you're going to tell that story, you lean right into that—what is the reality of a Black police officer in the city of Los Angeles?"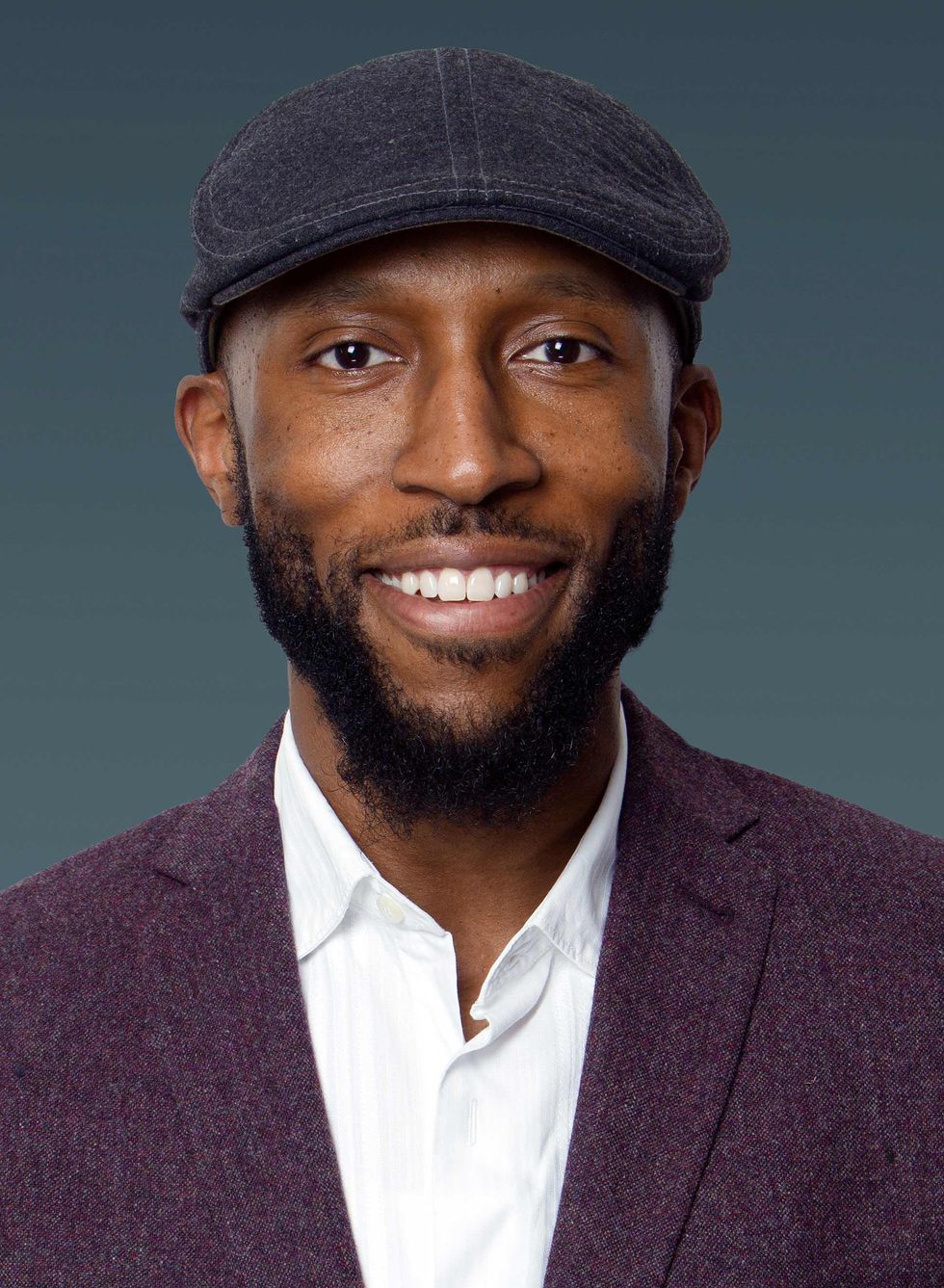 S.W.A.T. showrunner Aaron Rahsaan Thomas.
Photo Credit: Sonja Flemming/CBS.
As from-the-headlines as the show has become, given recent national struggles, Thomas knew he could revisit the world of cops chasing bad guys with a new kind of messaging: "Even as we pitched the show to CBS, [co- showrunner] Shawn Ryan and I approached the material about the tension between police and the community feeling that it's not so much that it's a timely topic as it is a timeless one."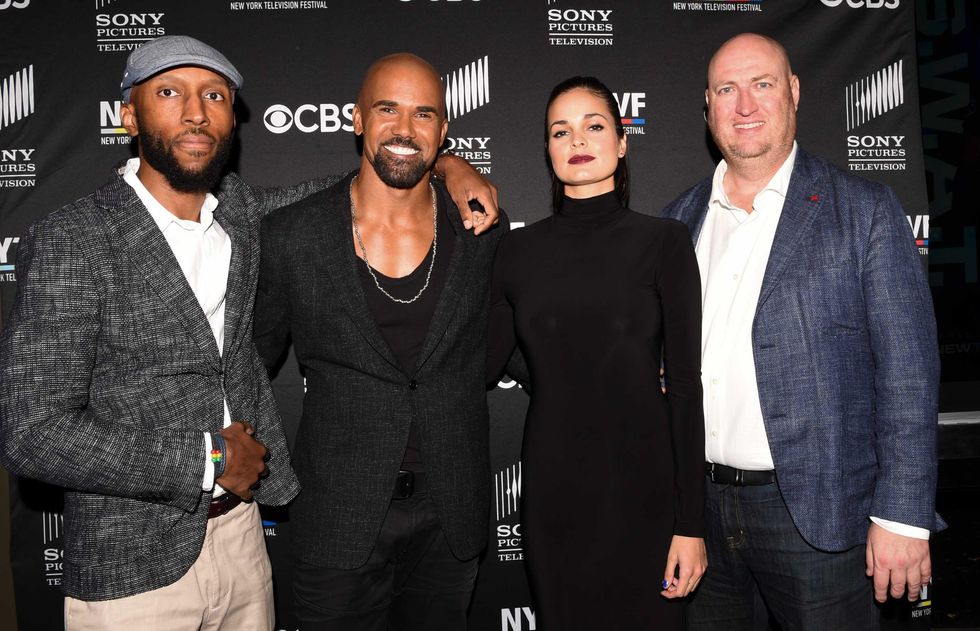 From left: Aaron Rahsaan Thomas, Shemar Moore, Lina Esco, and Shawn Ryan.
Photo Credit: Michele Crowe/CBS.
That belief meant that even at S.W.A.T.'s unveiling three years back, before the deaths of George Floyd, Breonna Taylor, and other such tragedies, the tensions encapsulated in the seeming dichotomy of Black Lives Matter/Blue Lives Matter already were key to the show's approach. It was crucial to the vision that lead actor Shemar Moore's Hondo character be a Black man from a working class Black neighborhood. Thomas was confident he could meld the show's "kick-ass set pieces" with emotional character insights. As a key player in the success of such series as CSI: NY, Southland, and Friday Night Lights, Thomas was grateful that "I've been able to pick up a lot of really helpful habits and techniques as to how you manage a show and put a story together."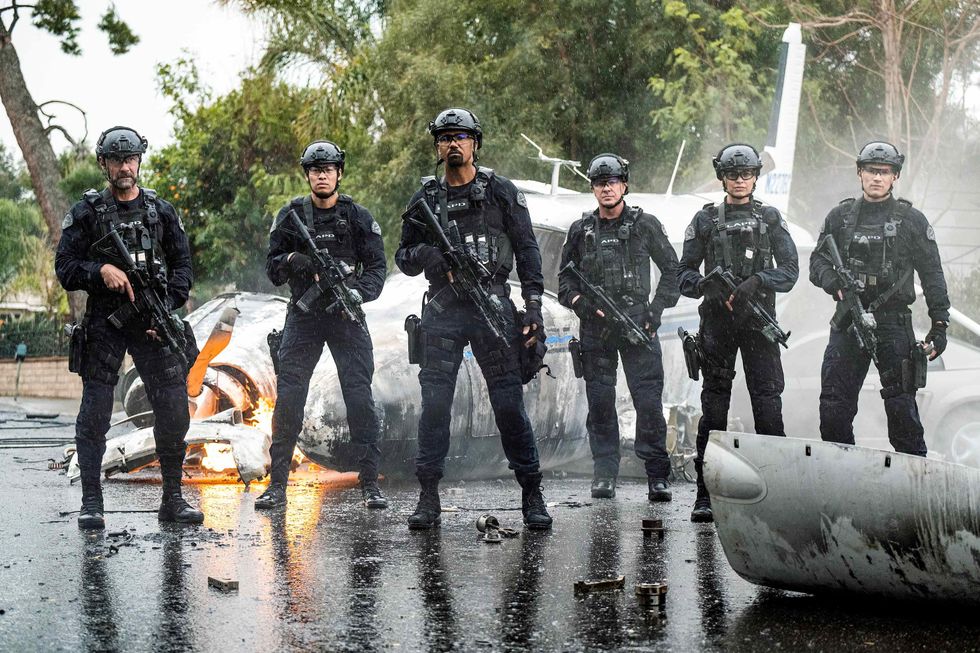 The S.W.A.T. team, ready for action.
Photo Credit: Jordin Althaus/CBS.
Thomas had been scouting locations for Season 3's finale (now postponed) when the pandemic clamped down. Along with the traditional "A" story (a nefarious plot by a murderous cartel boss), aspects of the city's racial legacy came to the fore. "Our finale was already going to deal with the flash-backs that help to tell the history behind the LAPD and the community—a story about a young Hondo back in 1992, when his [sometime Black Panther] father was a young man. That was in place before a lot of the unrest happened."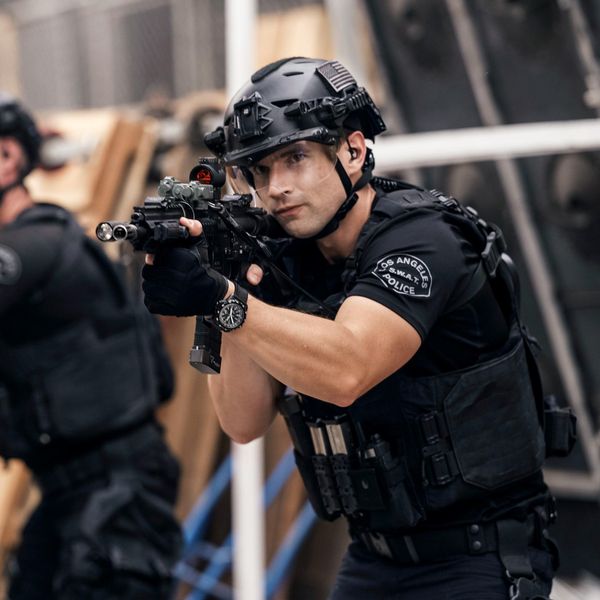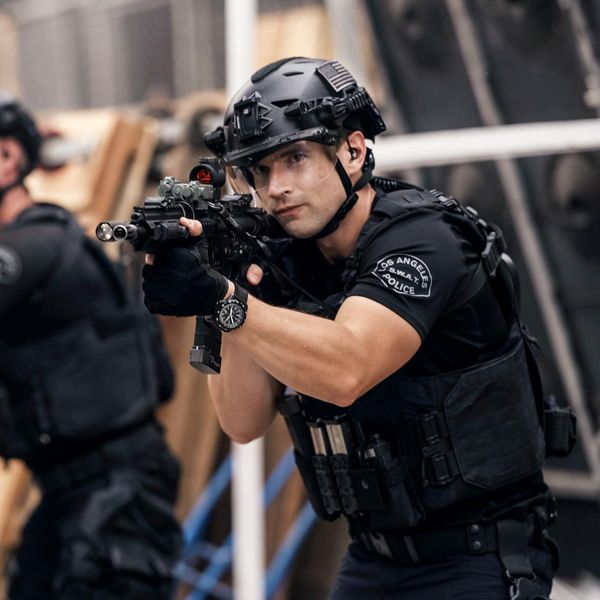 S.W.A.T. team member Jim Street (Alex Russell).
Photo Credit: CBS Broadcasting Inc.
Finally, COVID-19 had to be addressed. In scenes involving multiple people, "there are masks and responsible distancing ," Thomas says. Still, he promises that the characters will feed into the action, "to keep up the pacing of a high-octane show that has momentum. This is an urgent, lean-forward show. We want to keep you on your toes at all times."
Originally published in Watch Magazine, January-February 2021.
SUBSCRIBE NOW: Enjoy 4 Digital Plus 2 Print/Digital Issues Of Watch Per Year— For Free!
S.W.A.T. airs Wednesdays at 10/9c and streams on Paramount+.