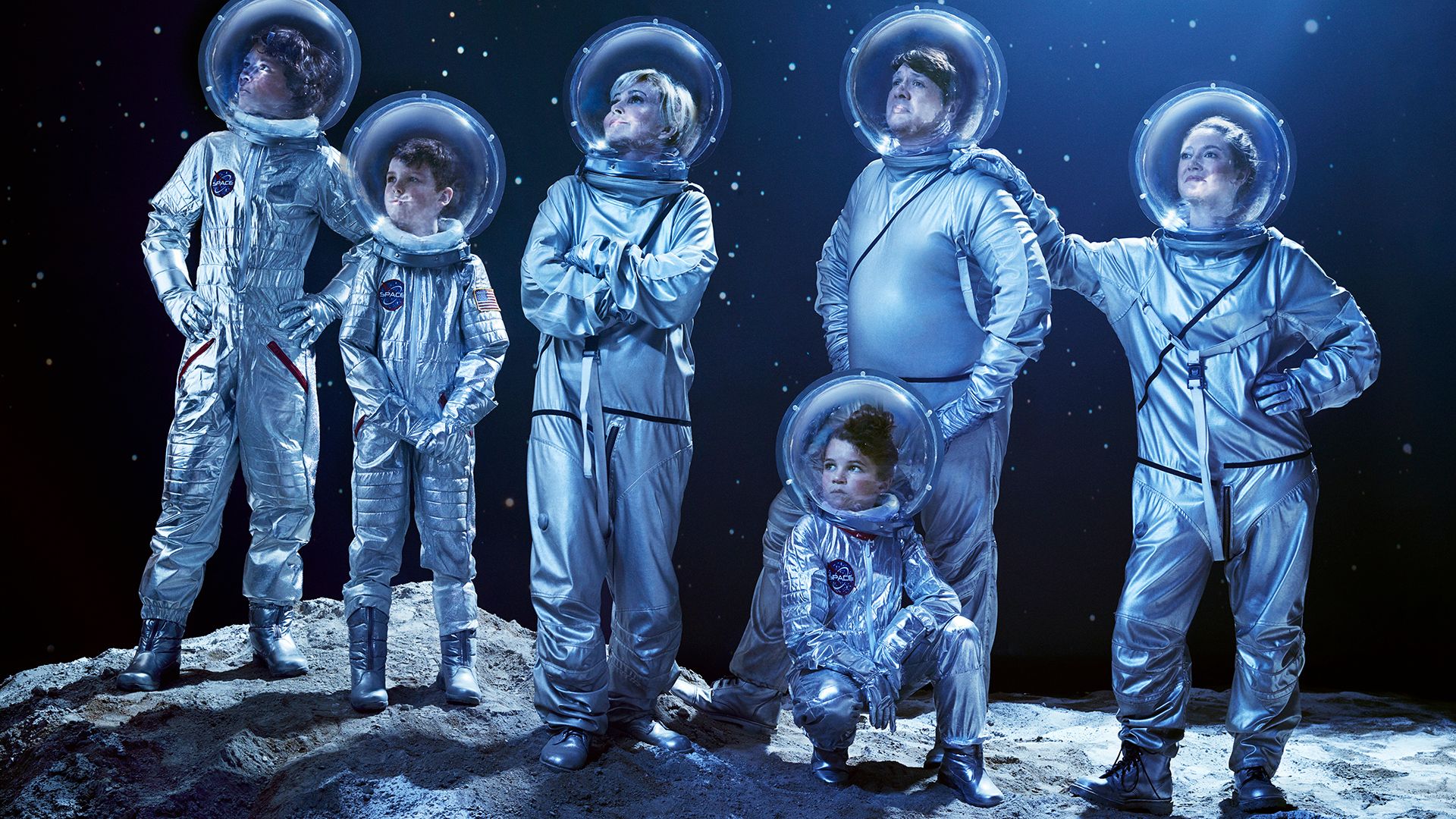 Photo: Miller Mobley
No matter what the time period, Young Sheldon's cast reminds us family is always in style
When The Big Bang Theory star Jim Parsons proposed a show about nerdy genius Sheldon Cooper's early years with his average Texas family, producers couldn't resist—and as it turned out, audiences couldn't either.
A big-hearted and genuinely funny script doesn't hurt, but it's the obvious love among Young Sheldon's carefully assembled cast that's sealed the hit-making deal.
Get to know the cast and check out our exclusive photos captured by Miller Mobley.

Stream full episodes of Young Sheldon on CBS All Access.
Cool genes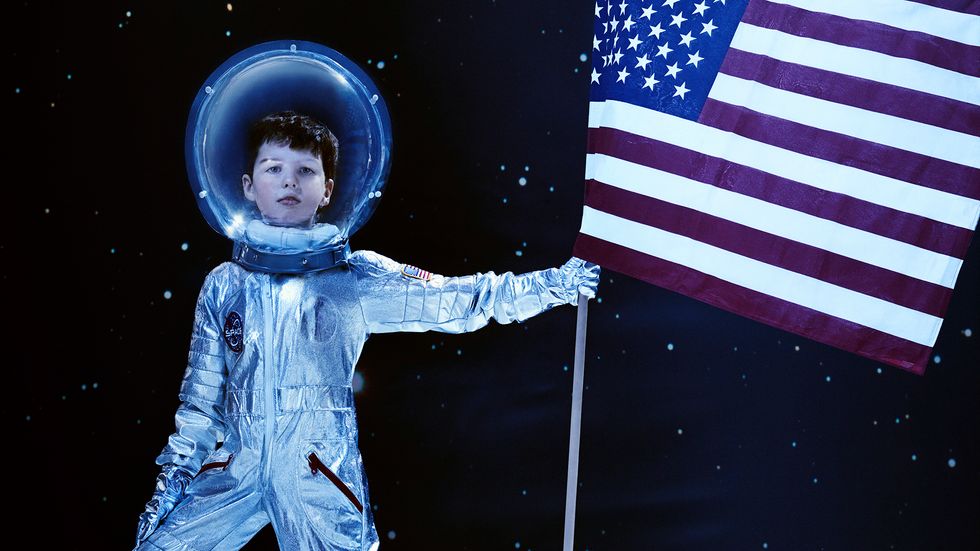 Photo: Miller Mobley
Iain Armitage—who has no siblings, but does have a dog, three fish, and an ant farm—is the son of theater producer Lee Armitage and Tony-nominated actor Euan Morton (Taboo).
Science guy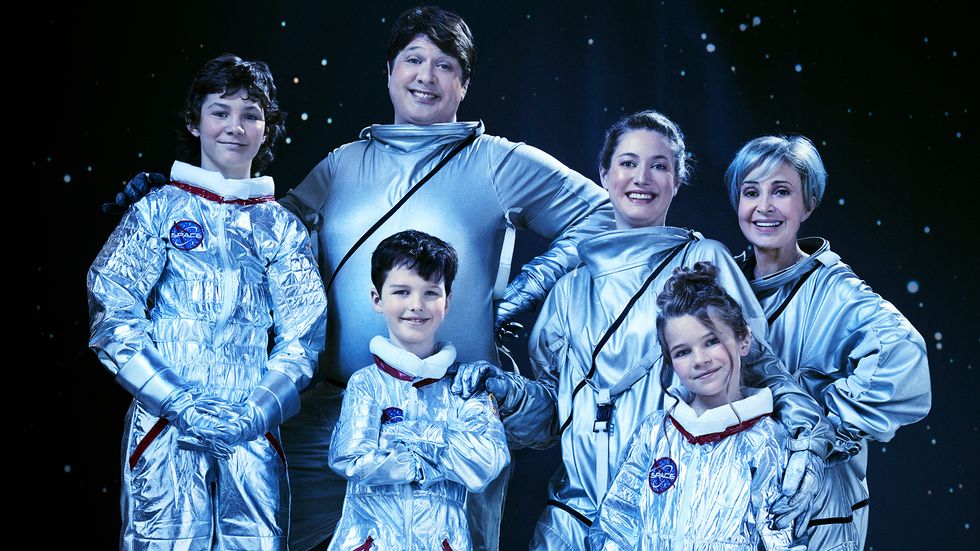 Photo: Miller Mobley
Although he shares a love of science and toy locomotives with his TV alter ego, Armitage draws the line at math: "I'm terrible at it and I don't like it—all the more reason not to do it!"
All in the family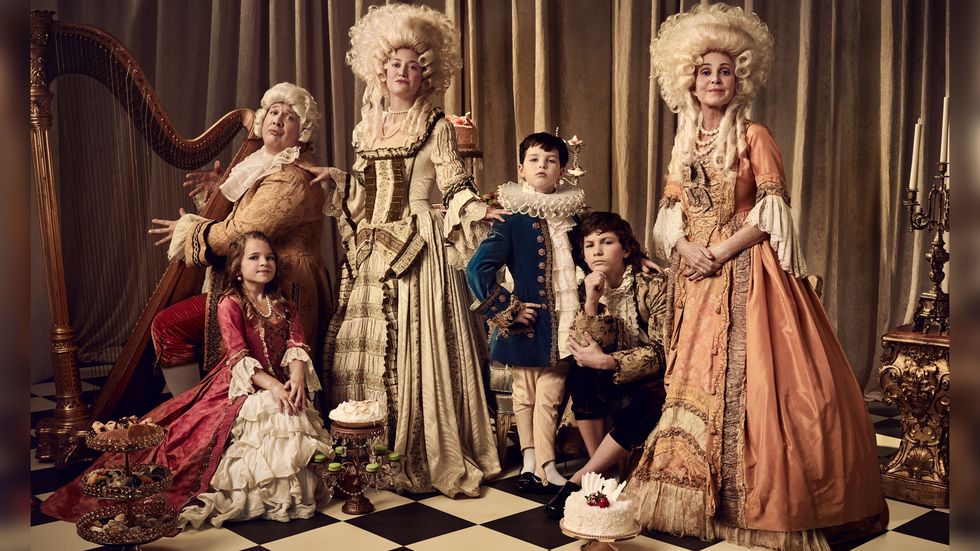 Photo: Miller Mobley
Zoe Perry, who plays Sheldon's mom Mary, is the daughter of Roseanne's Laurie Metcalf and Scandal's Jeff Perry.
Mama Mia!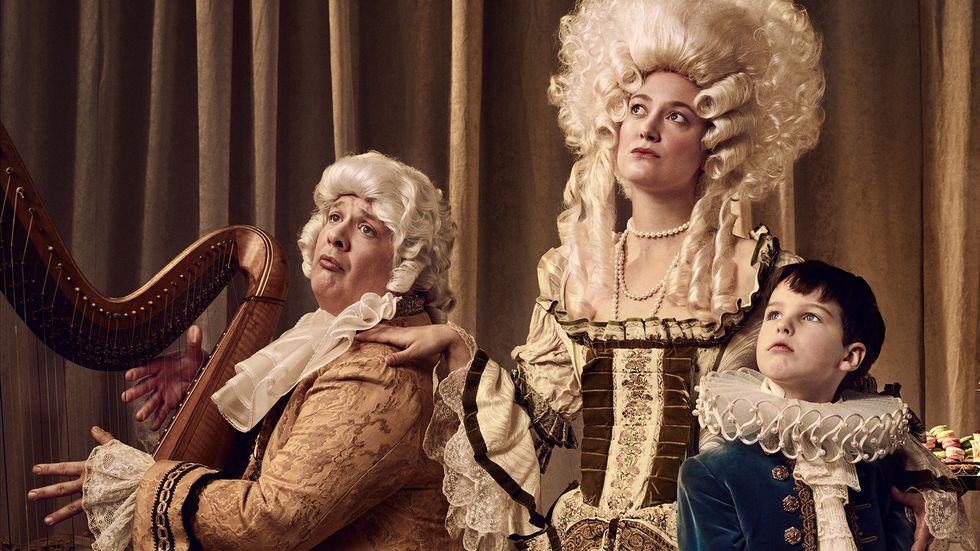 Photo: Miller Mobley
Perry's mother Laurie Metcalf has guest-starred on The Big Bang Theory as the older, present-day version of the character Perry now plays; while Perry once starred on Roseanne as a younger version of Metcalf's character Jackie.
Role models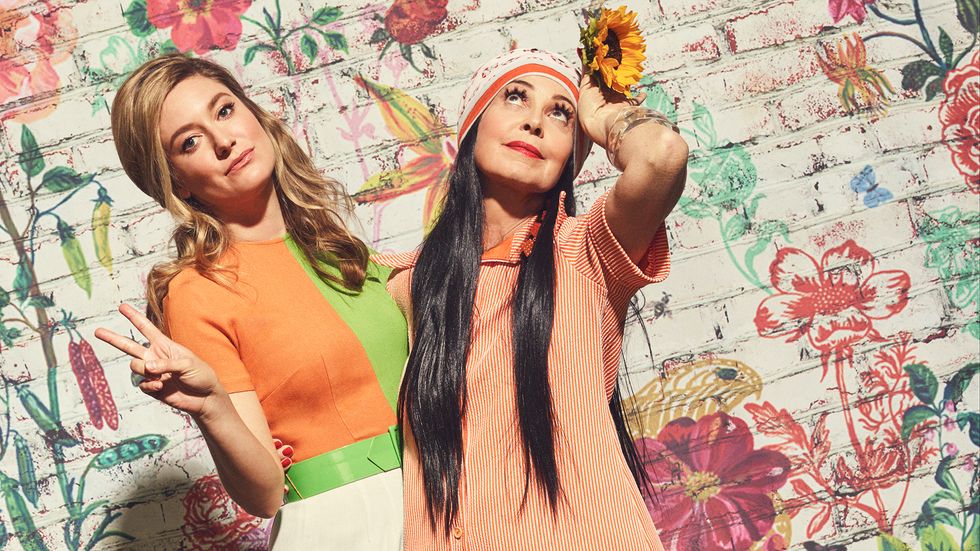 Photo: Miller Mobley
Best known for her role on Designing Women, Annie Potts, who plays Sheldon's spirited grandmother Meemaw, draws inspiration from lots of Southern women she's known—"like my own mother and sister."
Child prodigy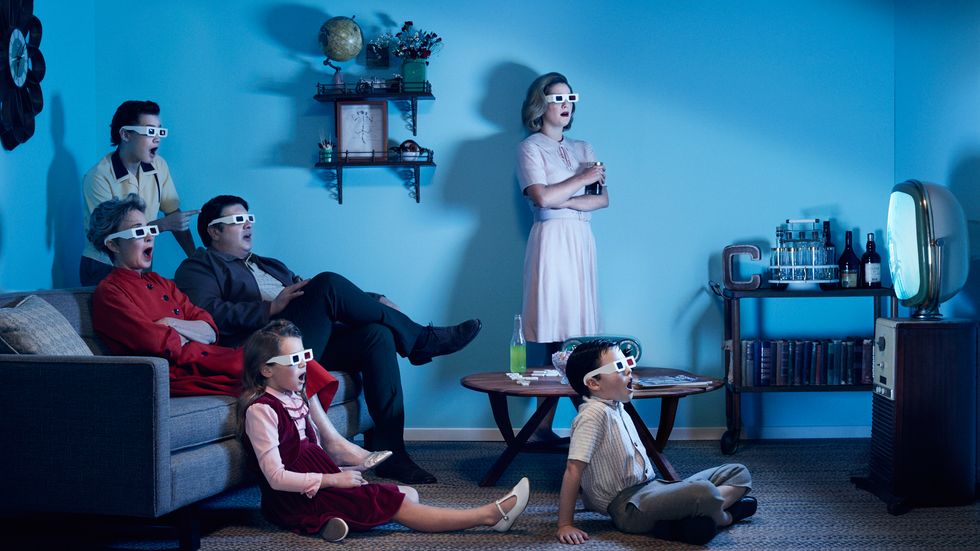 Photo: Miller Mobley
"I love that this show really reveals how [a child's] uniqueness is something parents must learn to adapt to every day." — Zoe Perry
WATCH: The Cast Of Young Sheldon Try On Some Amazing Historical Looks
Lone star love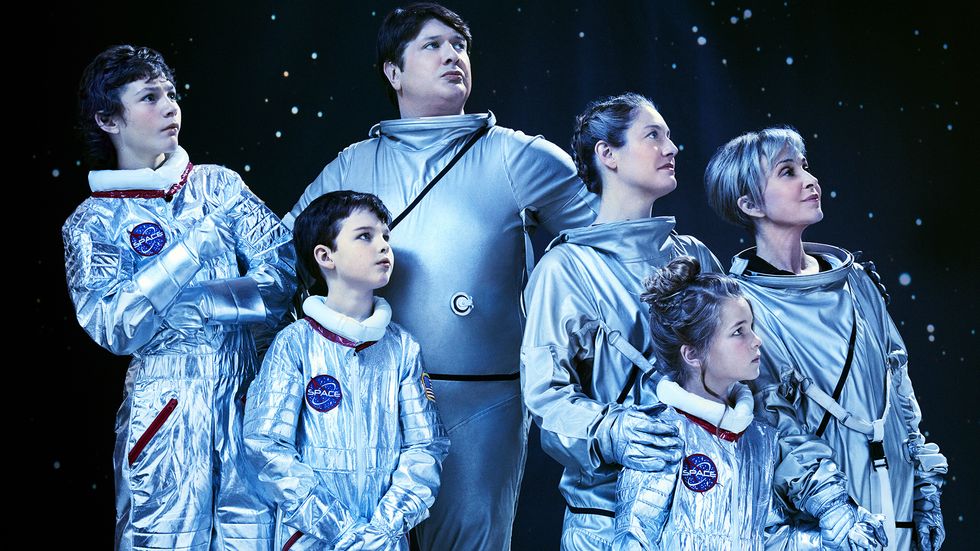 Photo: Miller Mobley
Fourteen-year-old Montana Jordan, Sheldon's athletic older brother Georgie, hails from Ore City, Texas.
In his free time, Jordan is known to prowl L.A.'s flea markets with TV sis Raegan Revord—often in search of cowboy clothes.
Dazzled and confused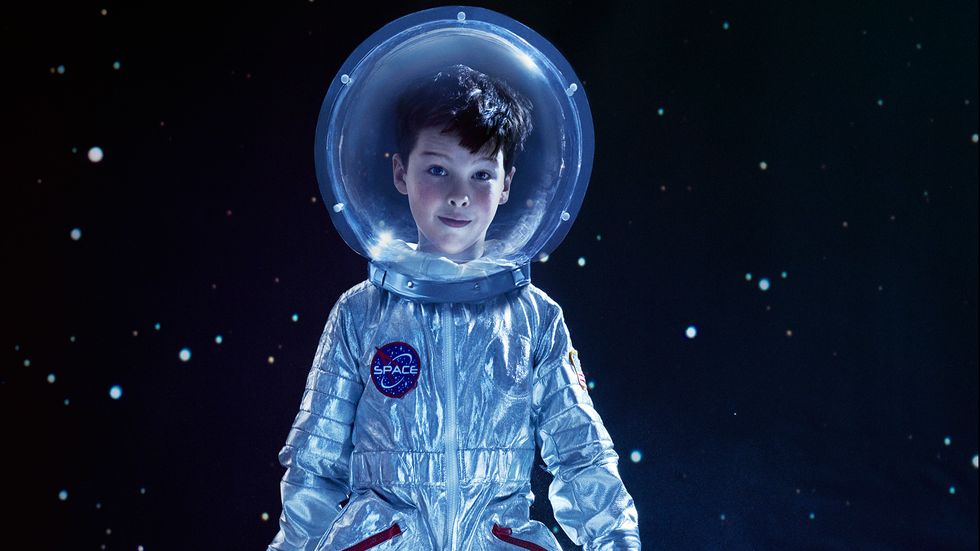 Photo: Miller Mobley
"I don't think he's a great dad but he's really trying hard with Sheldon. George is lacking the tools to deal with someone so exceptional."— Lance Barber
One-man brand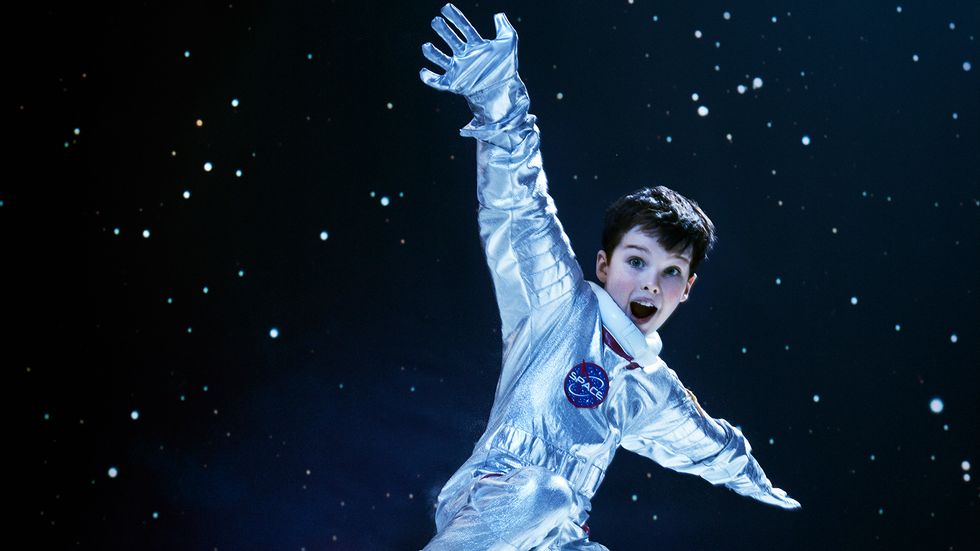 Photo: Miller Mobley
Armitage has his own YouTube channel, IainLovesTheatre, on which he reviews Vegas shows and Broadway plays.
Sister act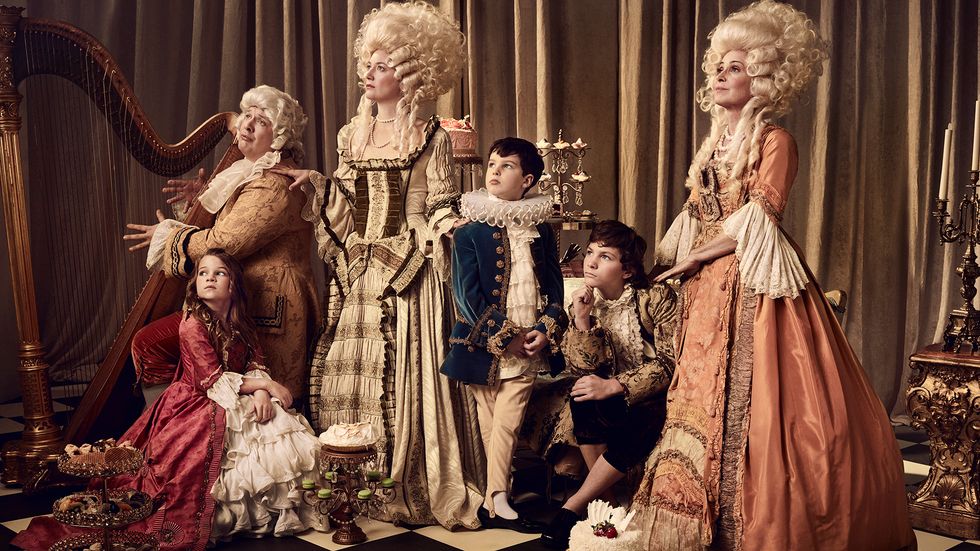 Photo: Miller Mobley
San Diego-born Raegan Revord, who plays Sheldon's twin sister Missy, describes Armitage as "the best kid ever," noting, "he's so kind."
Perennial parent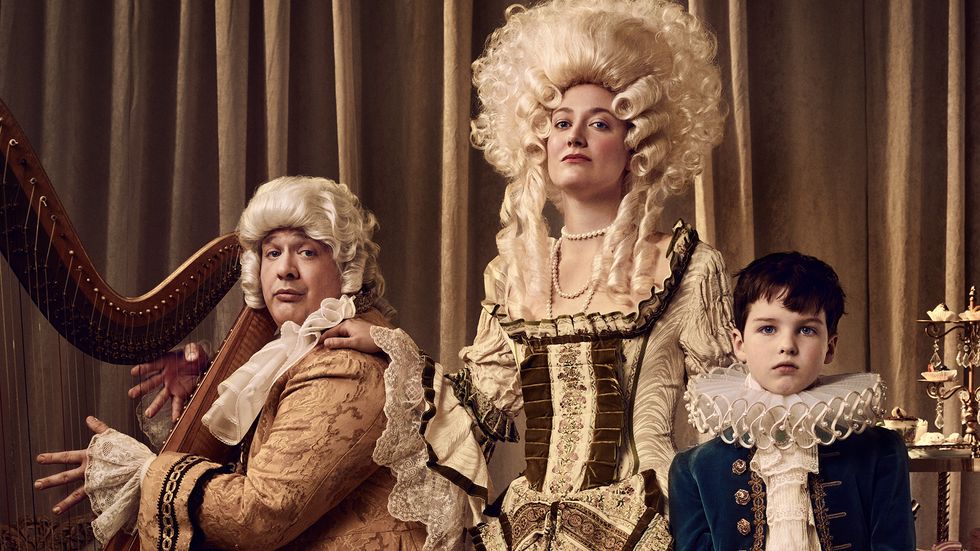 Photo: Miller Mobley
The real-life dad of a six-year-old and a nine-year-old, improv-trained Lance Barber, who plays Sheldon Cooper's dad George on Young Sheldon, says he falls easily into a parenting role on set.

Golden girl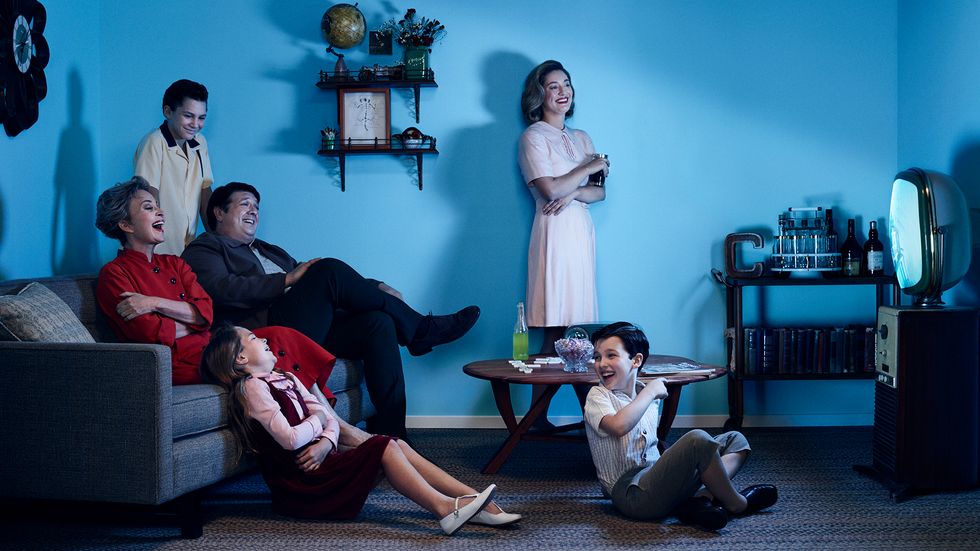 Photo: Miller Mobley
Nearly as ambitious as her small-screen twin, Raegan Revord is already at work on her first book—"about a gold nugget named Goldie"—and hopes to someday write and direct, as well as act.

Odd ones in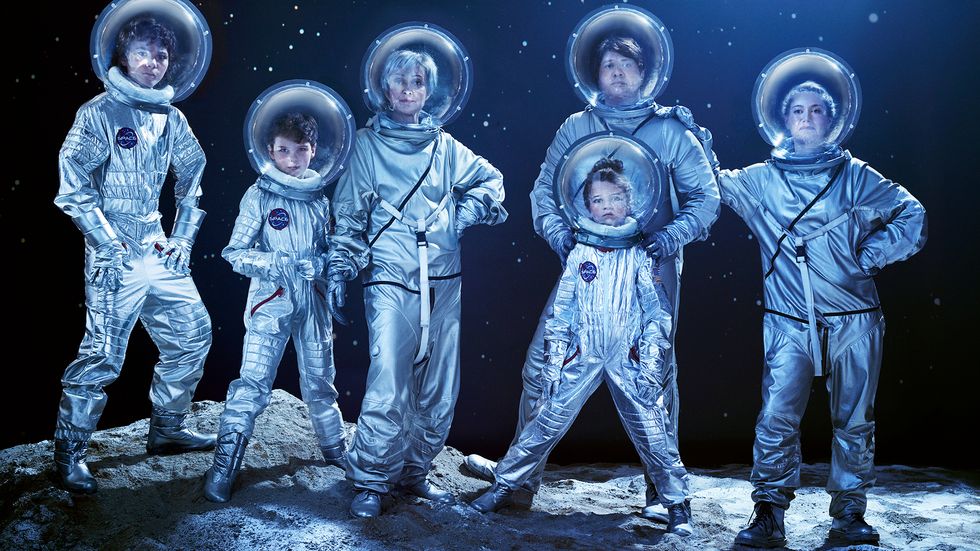 Photo: Miller Mobley
Young Sheldon's mass appeal, Annie Potts theorizes, lies in the fact that "everybody feels like an outsider—like they don't belong or that they should be living another existence."

And of course, there's also the fact that "Iain is spectacular."
Reality check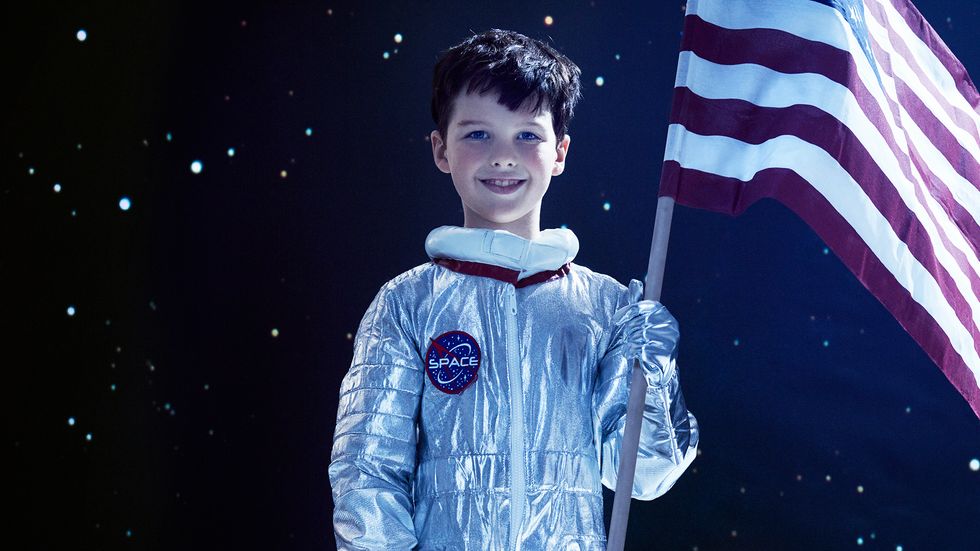 Photo: Miller Mobley
If success ever went to his head, says Armitage, his mom would be having none of it: "If I ever get bratty, we won't do this. And I like doing this!"


PHOTOS: The Young Sheldon Cast Looking Cuter Than Ever
Photography by Miller Mobley. Originally published in Watch! Magazine, January-February 2018.
Stream full episodes of Young Sheldon on CBS All Access.