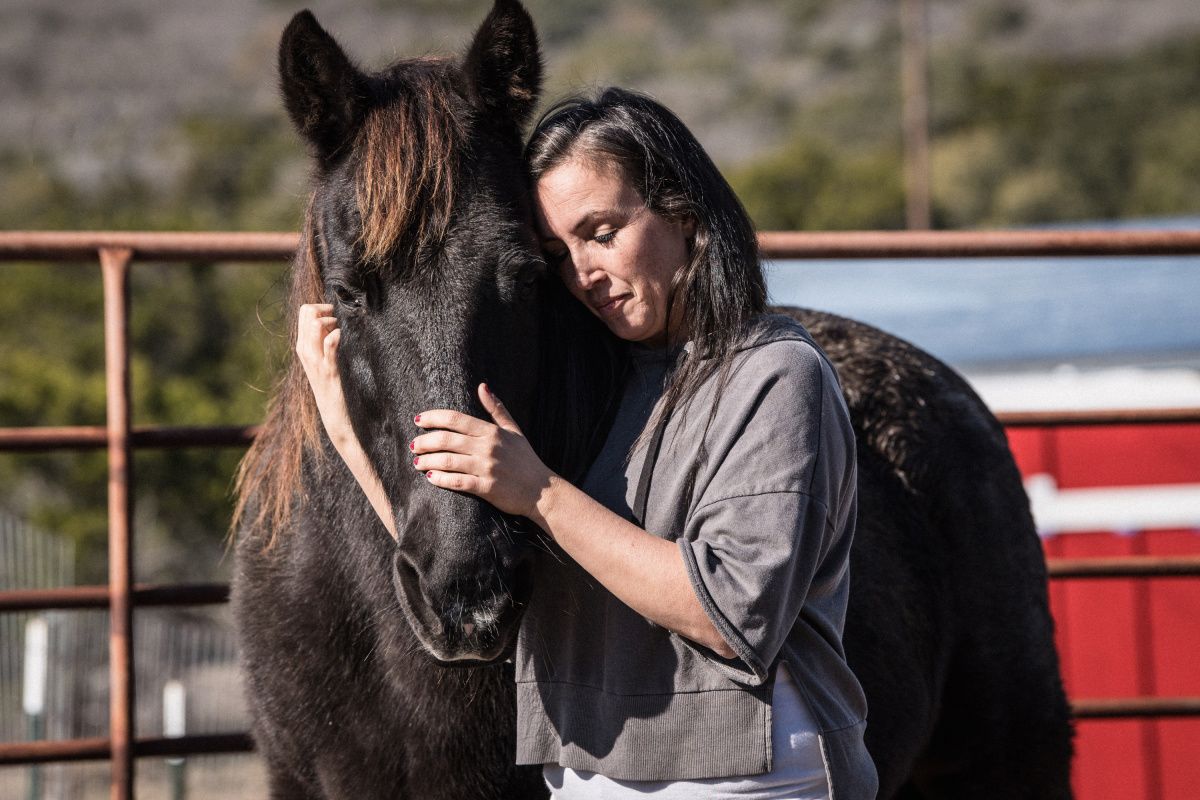 Photo Credit: Danny Matson/CBS.
CBS All Access serves up comfort food for your soul with a feel-good series we all need right now.
By Nate Millado
Here's some paw-some news: watching videos of cute animals may help reduce anxiety, according to a recent study. To call 2020 a stressful year would be a gross understatement, but relief is here thanks to CBS All Access' new series That Animal Rescue Show.
From Richard Linklater—the five-time Oscar-nominated filmmaker behind Boyhood and School of Rock—and two-time Academy Award–winning documentarian Bill Guttentag, this heart-tugging series tracks the animal rescue community in and around Linklater's hometown of Austin, Texas. TARS provides a glimpse into the life-changing bond between people who have dedicated their lives to rescue and the animals who rescue them in return. All 10 episodes drop at once later this week, but here are a few of our favorite moments.
Stream all 10 episodes of That Animal Rescue Show starting Oct. 29, exclusively on CBS All Access.
"A Discount Service Dog"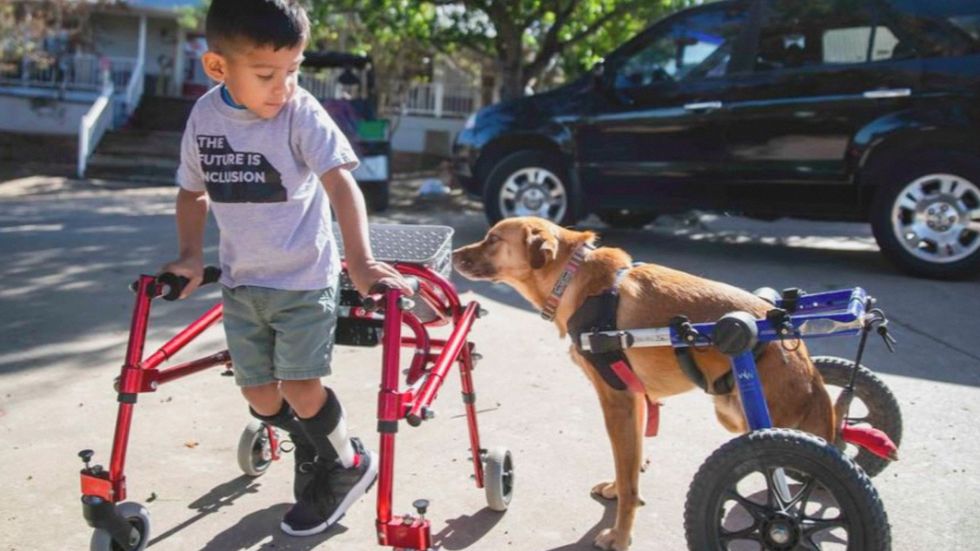 Ace meets Francis—a wheelchair dog that's just like him, he says!—on That Animal Rescue Show.
Photo Credit: CBS.
We're not quite sure when exactly the waterworks came during this episode centering on Safe in Austin, a haven for abused or neglected animals. It might have been when owner Jamie Wallace recalled how her "heart was gonna burst out of [her] body" when she first saw Jackson, her son with autism, meet his fluffy new service dog, Angel ("Their bond was instant"). Or it might have been when Ace told his mom that wheelchair dog Francis "has a walker like me!" Or when adorable puppy Halo runs for the first time with his prosthetic legs. All we know is we were a puddle of mess by the end.
"A Coyote Is Not The Same As A Dog"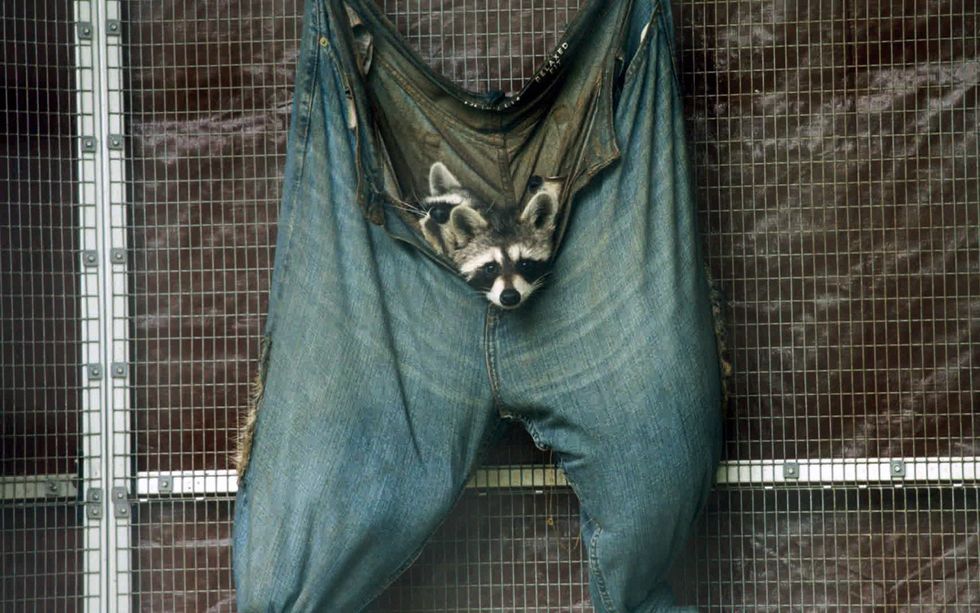 Austin Wildlife Rescue rehabs injured wild animals on That Animal Rescue Show.
Photo Credit: CBS.
At Austin Wildlife Rescue, all animals are worth saving. A staff of dedicated volunteers rescue and rehab injured wild animals including squirrels, eagles, and coyotes, eventually releasing them back into their natural habitats. Here's a pic of a rescued raccoon snuggling in a pair of jeans to brighten your day.
"Paws In Prison"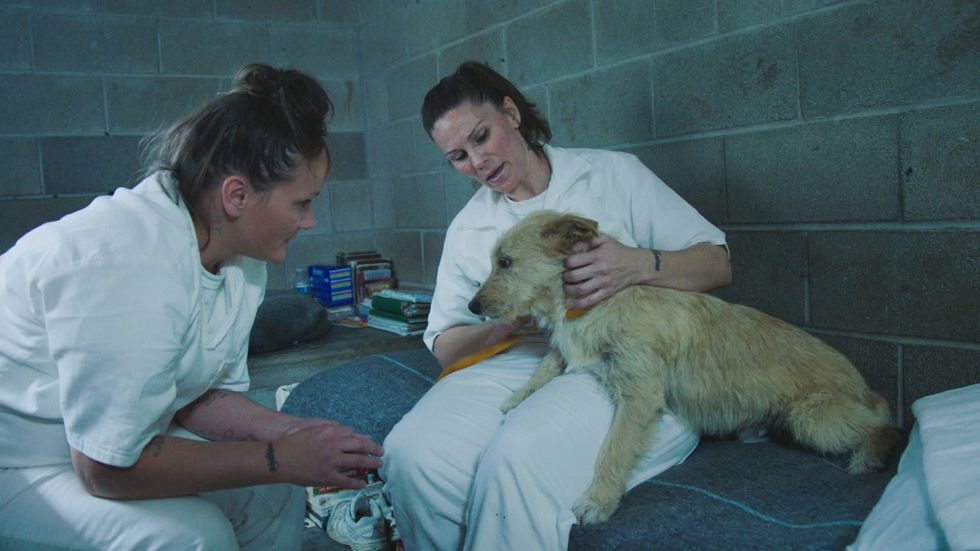 Micah Hubbard and Vicky Ratcliff at the Lockhart Correctional Facility on That Animal Rescue Show.
Photo Credit: CBS.
It's unclear who's saving who at this Lockhart, Texas, correctional facility. The amazing Paws in Prison program pairs shelter dogs with female inmates who then train the rescues for adoption. We meet a few of the incarcerated women, such as Alayne Ballantine and Micah Hubbard, who credit the program for giving them renewed purpose in life. And you'll definitely have a bawl at the "graduation," where the women read letters to the pups' new parents about how the dogs helped them learn valuable life skills.
"Pigs Are People Too"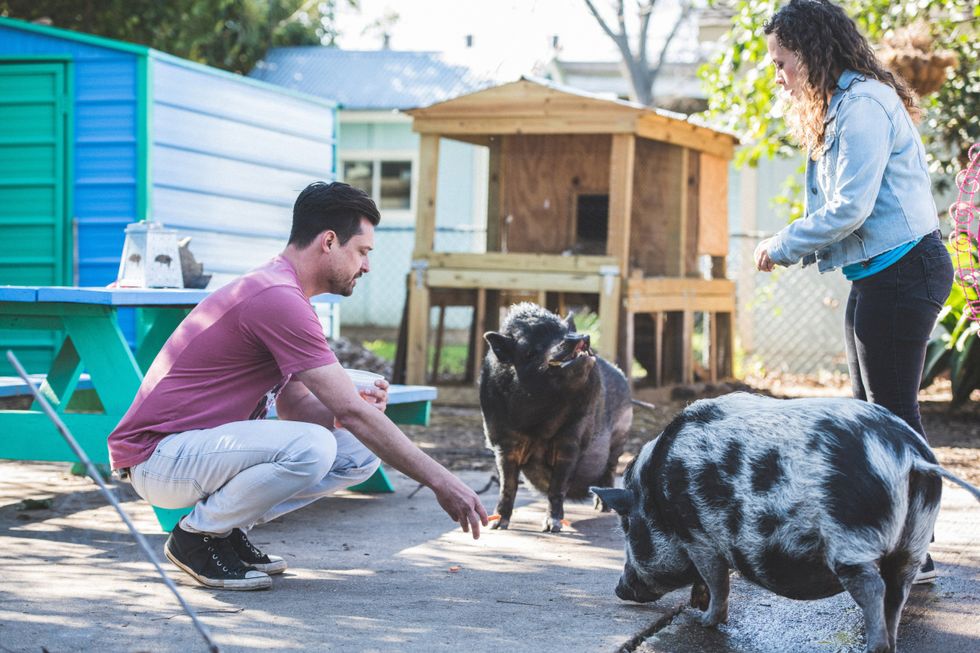 Dan Illescas and Tracey Stabile of the Central Texas Pig Rescue on That Animal Rescue Show.
Photo Credit: CBS.
If you're into pig "zoomies," painting pigs, even house-trained pigs who tuck themselves into bed at night—then this episode will make you as happy as a pig in mud! Central Texas Pig Rescue co-founder Dan Illescas didn't have many, if any, friends growing up, because he moved around so much. But there's something about these misunderstood creatures—surrendered or seized from breeders—that really heals a part of him. Says Illescas: "I think of these pigs as my family."
"The Horse Episode"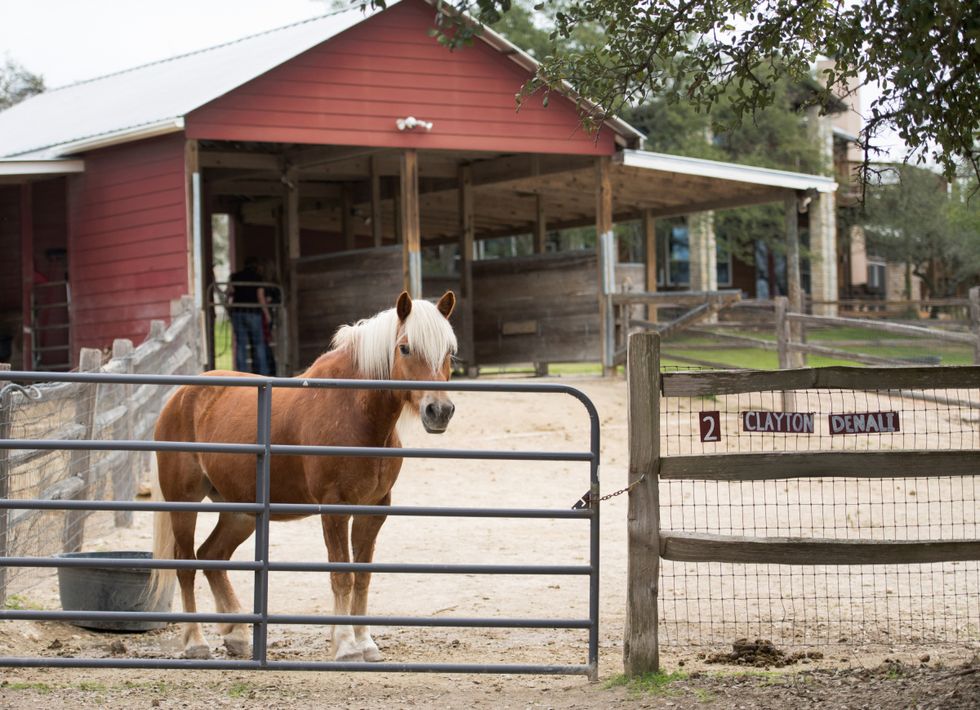 Horses and the powerful bond they share with humans are celebrated on That Animal Rescue Show.
Photo Credit: CBS.
The aptly titled "Horse Episode" explores the healing power of horses: At RED Arena, children with disabilities learn to walk with the help of these majestic creatures (RED stands for Riding Equines for the Disabled); and LOPE (LoneStar Outreach to Place Ex-Racers) helps horses find life after the track.
"A Body Positive Pig Pageant"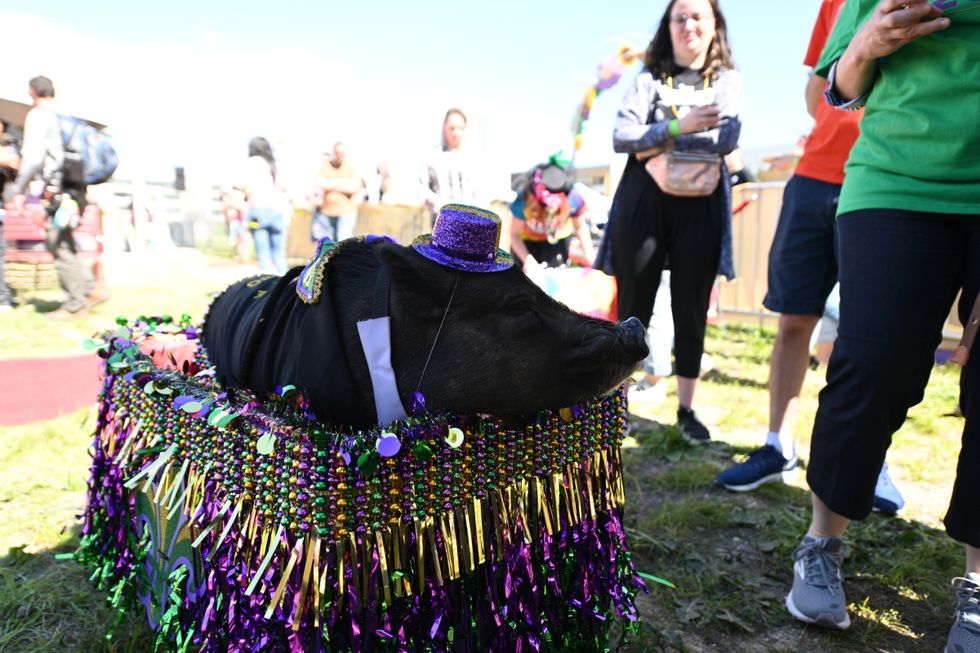 Pigs of all shapes and sizes strut their stuff in a body-positivity celebration on That Animal Rescue Show.
Photo Credit: CBS.
Beauty is in the eye of the beholder—and these sartorially savvy swine will make you smile. Come on, check out how regal top-hatted Gumbo is in his makeshift Mardi Gras float! Frankly, all the participants of this body-positive pig pageant are winners.
"We Don't Tell People Who to Love"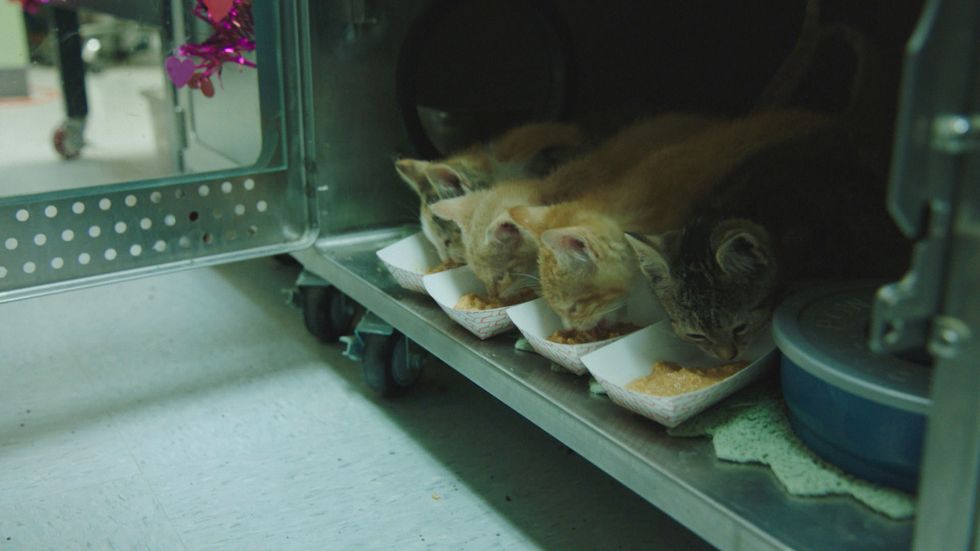 Austin Pets Alive! rescues and rehabilitates dogs and cats to prepare them for adoption.
Photo Credit: CBS.
When dogs and cats seem beyond saving, they head to the pioneering no-kill shelter Austin Pets Alive! Dr. Ellen Jefferson spearheads a network of volunteers and foster parents who have helped 80,000+ animals find their fur-ever homes—an incredible save rate of more than 95%!
That Animal Rescue Show Trailer!
That Animal Rescue Show tells extraordinary stories of extraordinary characters. So go ahead and binge for your health. If watching just 30 minutes of cute animals could help reduce stress and anxiety, you won't find a more heartwarming half-hour on television. Watch the trailer here!
Stream all 10 episodes of That Animal Rescue Show starting Oct. 29, exclusivelyon CBS All Access