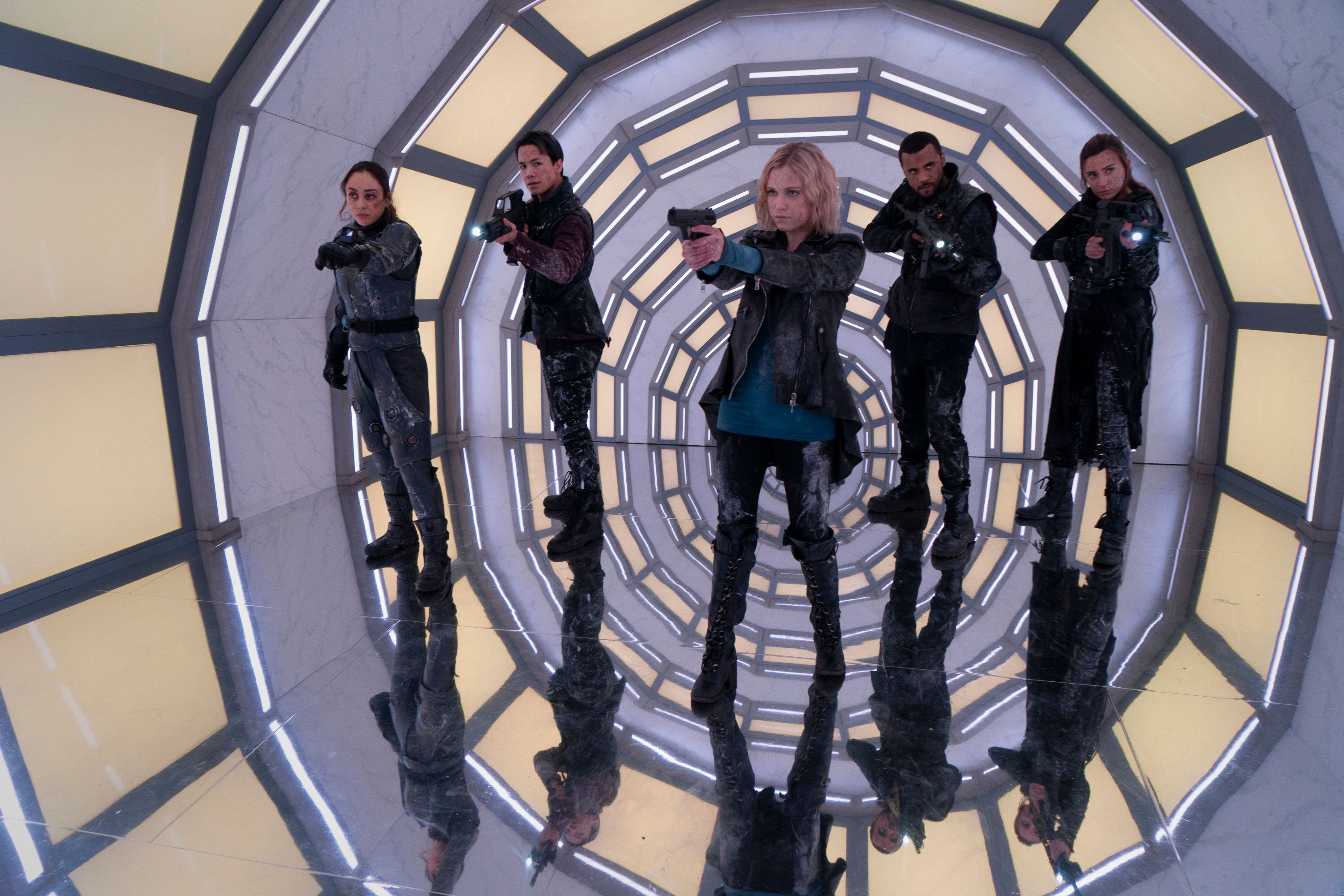 Photo Credit: Shane Harvey/The CW.
Due to the coronavirus pandemic, the annual pop culture get-together was forced to go virtual this year, but we tuned in and have all that you need to know!
By Nate Millado
The CW's The 100 is coming to an end, coincidentally after 100 episodes, and the creator and cast reunited for a socially distant send-off at Comic-Con@Home.
The Moral Of The Story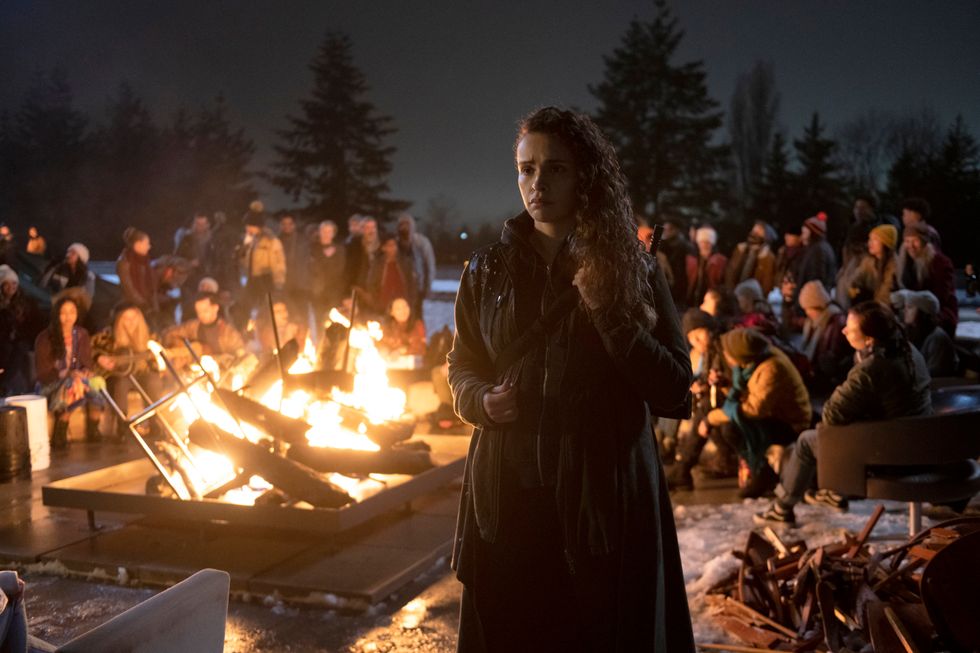 Iola Evans as Callie in The 100 prequel episode, "Anaconda."
Photo Credit: Diyah Pera/The CW.
Executive producer Jason Rothenberg wanted to make sure "we didn't leave anything on the field" after wrapping The 100. While the prequel episode did "fill in a lot of the blanks"—like why the bunker was empty when they opened it in Season 4—Rothenberg hopes that fans will view the entire series differently after the finale. "The ending of a story is the moral of that story, and we really wanted to say something with this season," he said, adding that the show isn't just saying people are awful and that they would "kill anyone who takes their stuff."
Ch-ch-changes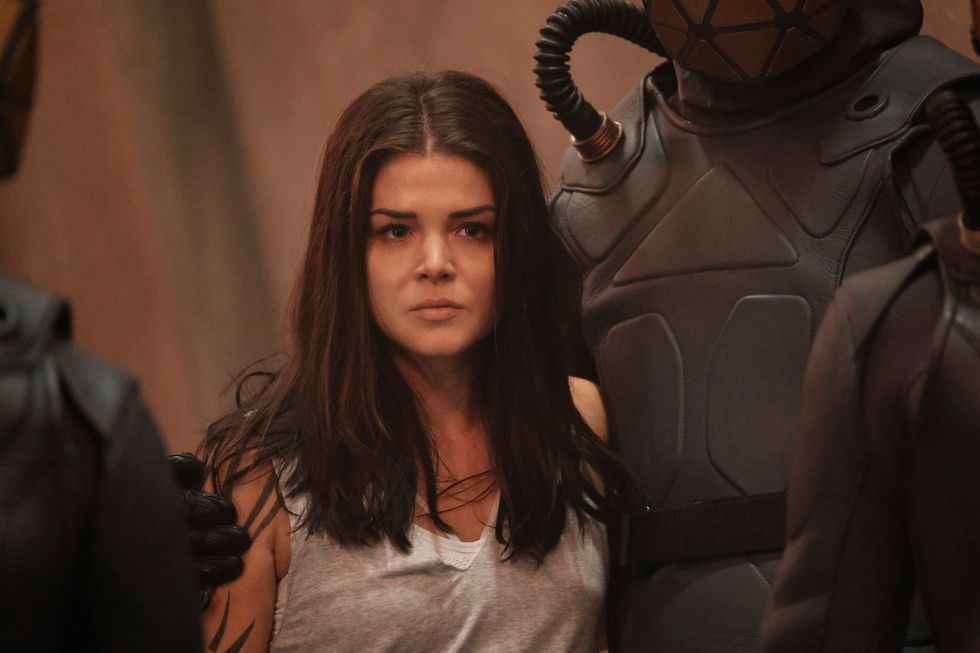 Marie Avgeropoulos as Octavia.
Photo Credit: Bettina Strauss/The CW.
Perhaps no other character has gone through more changes than Octavia, and Marie Avgeropoulos says Octavia really got to manifest the "nurturing, self-actualized version of herself," using the tools she learned from Bellamy to parent Hope. Lindsey Morgan says Raven really went through the gauntlet, going from "Miss Morality" last season to a "taste of gray" this season. Richard Harmon relished the chance to play Murphy "falling ass-backward into the reluctant leader" role.
"Should I Be Worried?"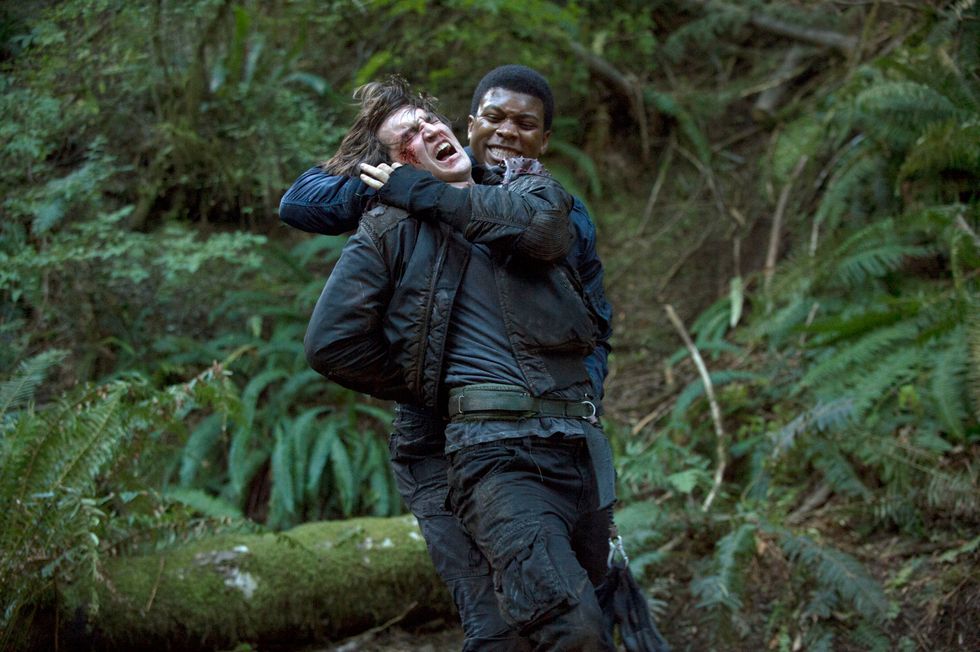 Richard Harmon thought Murphy was a goner in Season 1.
Photo Credit: Cate Cameron/The CW.
On The 100, no one is safe! So, did the cast constantly stress over getting killed off? Harmon admitted that he thought Murphy was going to be killed off in Season 1; instead, he was upped to a season regular. Teles braced herself with every script that landed, while Avgeropoulos dreaded seeing Rothenberg's name on her cellphone. Morgan remembers when Raven's brain was starting to deteriorate in Season 4. "The crew started saying goodbye to me, and I was like, 'Should I be worried?'"
Fan Favorites Came Back From The Dead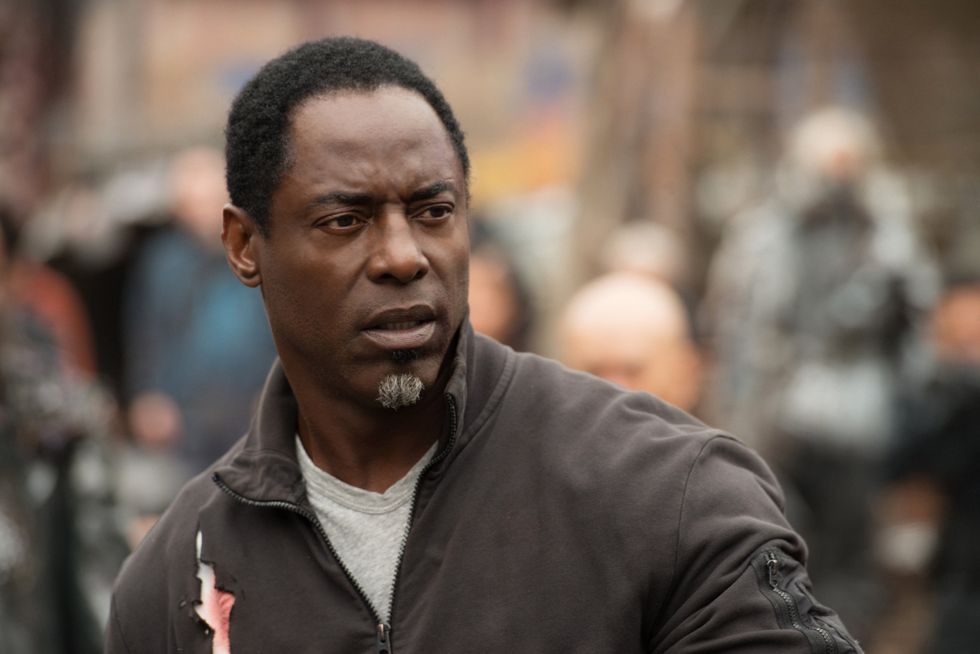 Isaiah Washington as Jaha.
Photo Credit: Diyah Pera/The CW.
As we mentioned, The 100 has racked up quite the body count over its seven-season run—and many of those familiar faces made surprise cameos: Sara Thompson (Josephine), Alessandro Juliani (Sinclair), Christopher Larkin (Monty), Chelsey Reist (Harper), Eli Goree (Wells), Michael Beach (Charles Pike), Zach McGowan (Roan), Nadia Hilker (Luna), Isaiah Washington (Jaha), Alycia Debnam-Carey (Lexa), and Paige Turco (Abby) each thanked the fans with some variation of the show's iconic catchphrase, "May we meet again."
Bellamy And Clarke Were MIA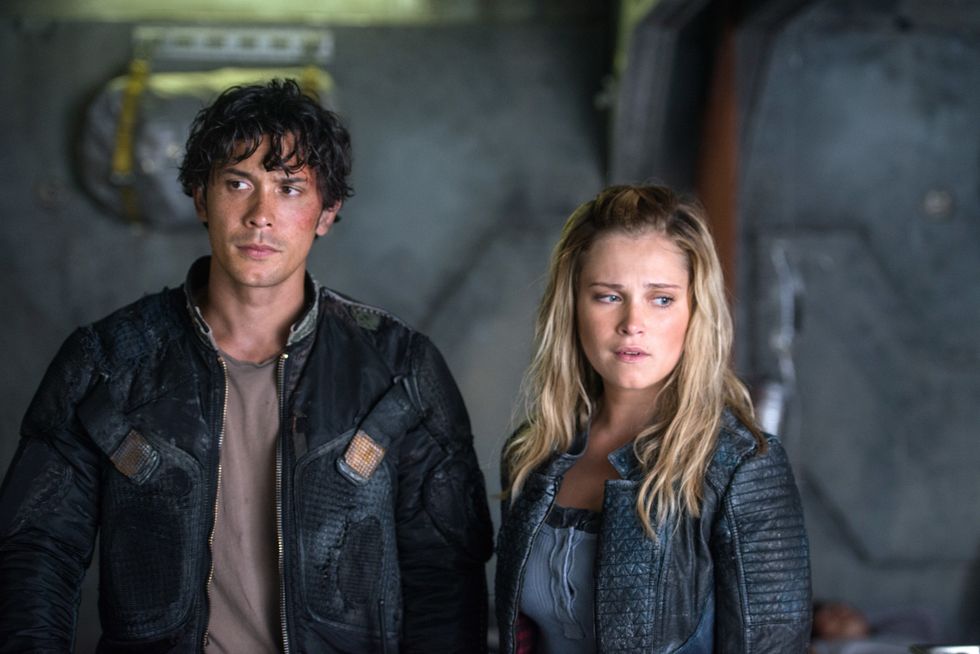 Bob Morley as Bellamy and Eliza Taylor as Clarke.
Photo Credit: Diyah Pera/The CW.
Series stars—and real-life couple—Bob Morley (Bellamy) and Eliza Taylor (Clarke) weren't on hand for the pre-taped panel, but Bellarke did send in a heartfelt message to fans: "We both had an amazing time getting to know the fans and seeing you all grow up." They signed off by reminding people to "wear a mask" and saying "may we meet again."
Everybody Loves JR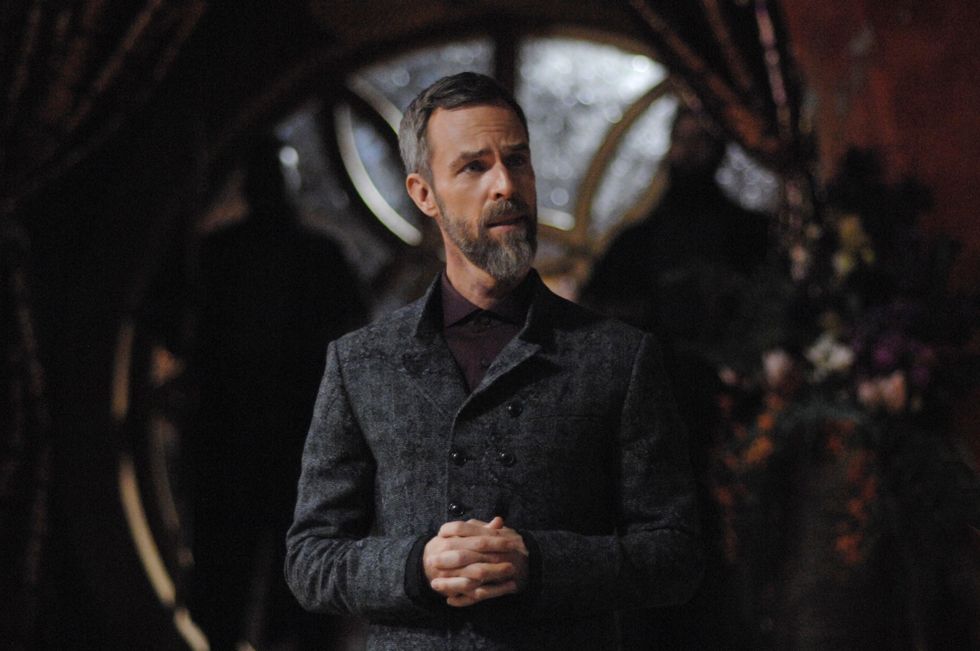 JR Bourne as Russell VII.
Photo Credit: Sergei Bachlakov/The CW.
After JR Bourne marveled at "the gift" of playing two different characters, EP Jason Rothenberg praised his performance. "Talk about leaving it all on the field," Rothenberg said, adding that the man behind Russell Lightbourne VII and Sheidheda gave editors a lot of options to work with in post-production. Lindsay Morgan (Raven), who had the privilege of directing an episode this season, said it was like getting to "play with all the gears of the Ferrari." Shannon Kook (Jordan) would spy on Bourne while he rehearsed his lines and was inspired by his intensity, while Richard Harmon (Murphy) and Bourne were on-set hug buddies.
Kleptomaniacs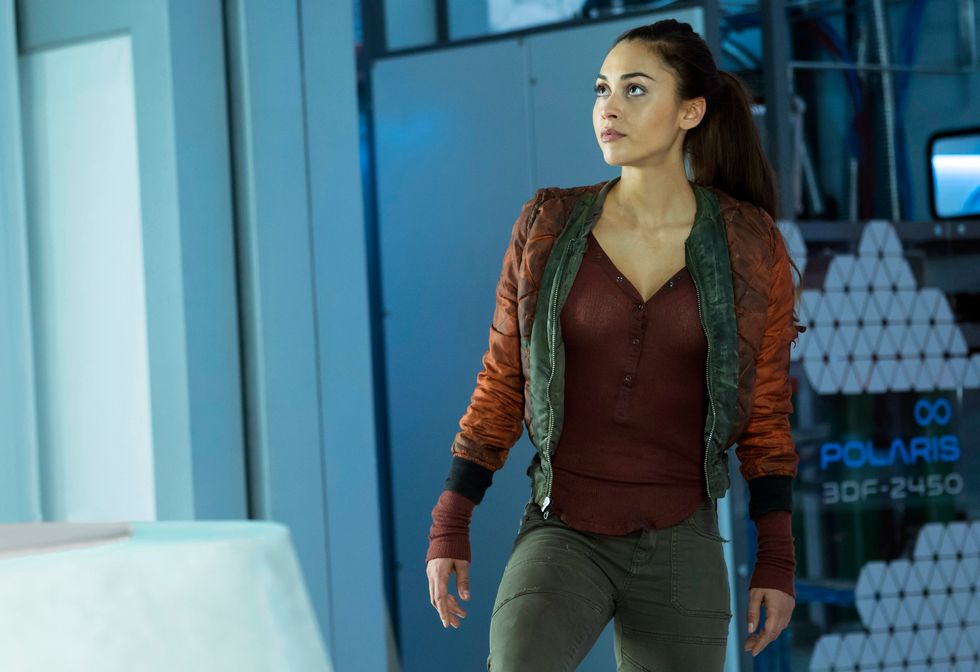 Lindsey Morgan took home Raven's jacket.
Photo Credit: Katie Yu/The CW.
When asked what they took from the set, Jason Rothenberg revealed that he nabbed The Flame, Lindsey Morgan copped Raven's jacket, Shelby Flannery (Hope) swiped a wooden spoon, and Tasya Teles "took all of your chair backs."
The 100 airs Wednesdays at 8/7c on The CW. Stream new episodes Thursdays free only on The CW!
From Your Site Articles
Related Articles Around the Web