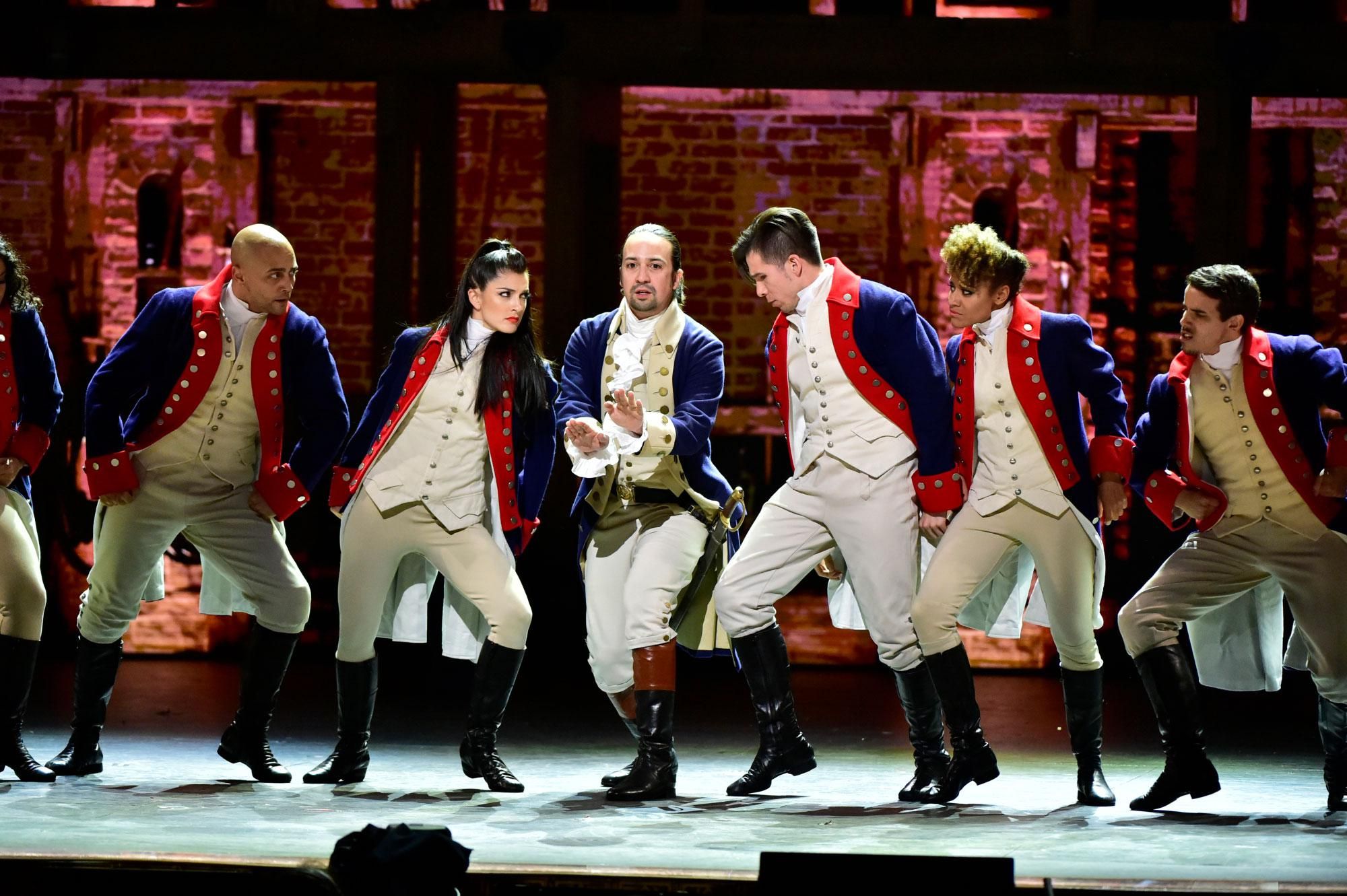 Photo: John Paul Filo/CBS via Getty Images
To celebrate the return of Broadway—and the 2021 Tony Awards—here are 12 of our all-time favorite performances from the annual awards extravaganza.
By Nate Millado
Curtain up! Light the lights! The pandemic might have dimmed The Great White Way temporarily, but everything's coming up roses because Broadway is BACK! And it's time for the 2021 Tony Awards on Paramount+! Although there's nothing more electrifying than seeing live theater in person, the Tonys telecast has done a fabulous job of bringing Broadway to living rooms. In fact, we've been gifted with some uh-MAY-zing numbers over the decades.
---
Whether it's a full-blown production (pop culture phenom Hamilton and the show-stopping Act 1 closer of Les Miserables) or a theater legend owning the stage on their own (The Book of Mormon's Andrew Rannells or Company's Raul Esparza), these Tony Award performances still give us goosebumps!
SUBSCRIBE NOW: Enjoy 4 Digital Plus 2 Print/Digital Issues Of Watch Per Year — For Free!
The 74th Annual Tony Awards air live Sunday, Sept. 26, at 7 p.m ET/4 p.m. PT exclusively on Paramount+.
THE TONY AWARDS® PRESENT: BROADWAY'S BACK! airs Sunday, Sept. 26, 9-11 p.m., ET/PT on CBS.
Hamilton, "History Has Its Eyes on You"/"Yorktown" (2016)
Les Miserables, "One Day More" (2014)
Dreamgirls, "It's All Over"/"And I Am Telling You I'm Not Going" (1982)
Gypsy, "Everything's Coming Up Roses" (2008)
Wicked, "Defying Gravity" (2004)
The Color Purple, "Mysterious Ways"/"I'm Here" (2016)
Dear Evan Hansen, "Waving Through A Window" (2017 )
The Book of Mormon, "I Believe" (2011)
In the Heights, "96,000" (2008)
Company, "Being Alive" (2007)
The Lion King, "Circle of Life" (1998)