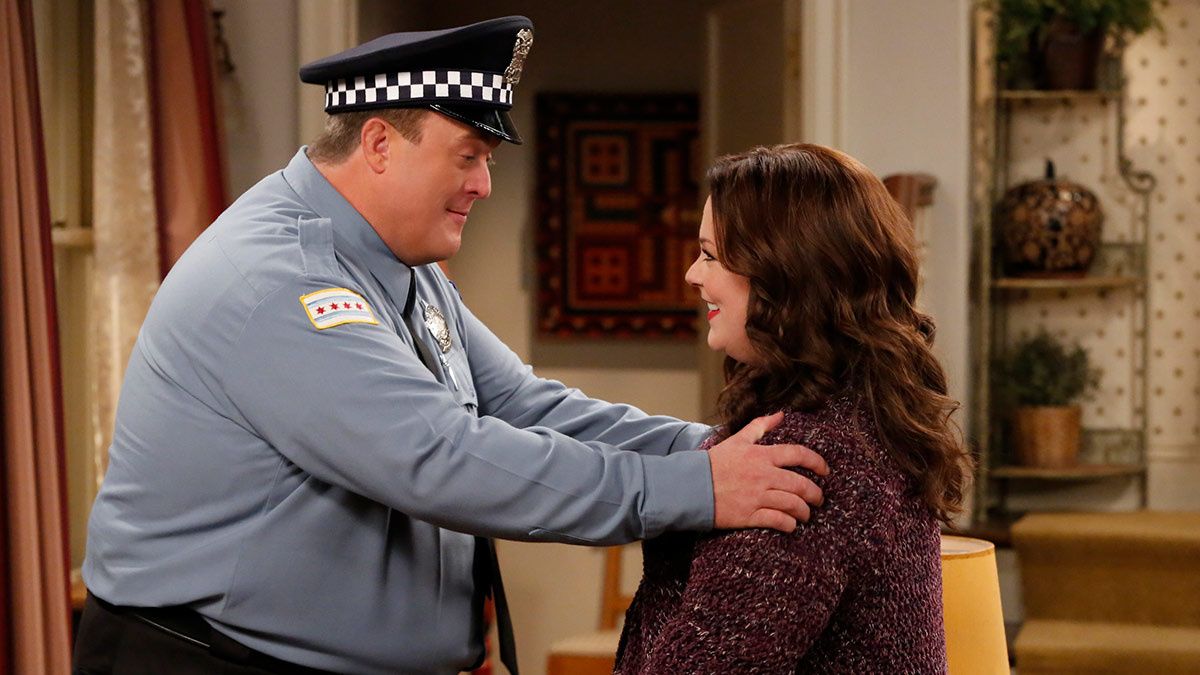 Photo Credit: Robert Voets/Warner Bros. Entertainment, Inc.

Amid much laughter, two stars were born and stereotypes were shattered in this popular comedy series.
By Nate Millado
Let us know if you've heard this one before: "A Chicago cop and a fourth-grade teacher meet-cute at an Overeaters Anonymous meeting ..." The thing is, no one had—which instantly made Mike & Molly groundbreaking television when it premiered September 20, 2010. Why does the Chuck Lorre-produced sitcom still resonate a decade later? Let us count the ways.
Mike & Molly 4-Ever! Own the complete series and discover more about the sitcom Mike & Molly.
It redefined what it meant to "look" like a sitcom star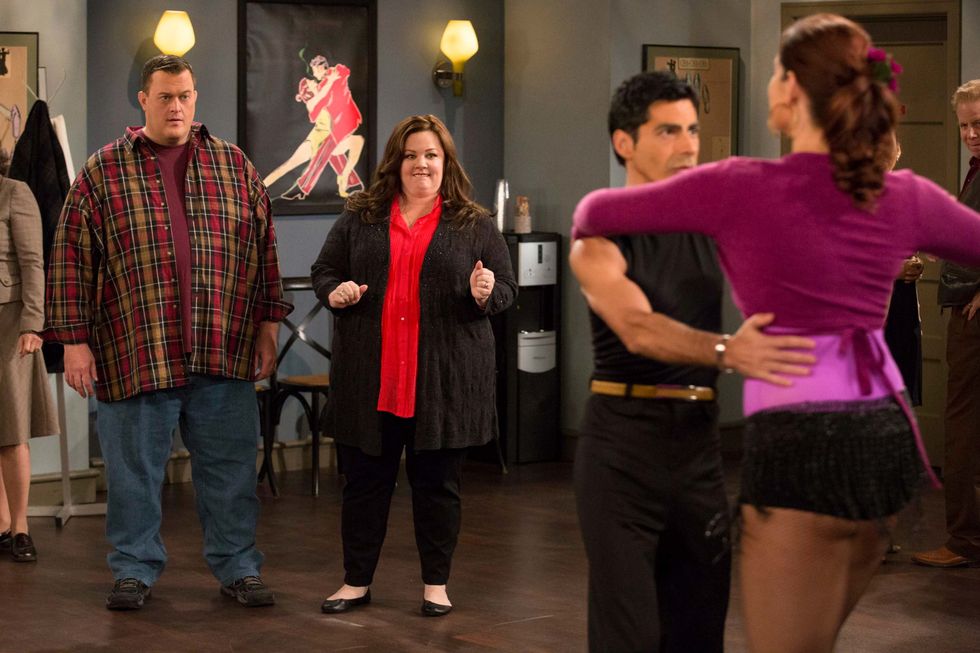 Photo Credit: Justin Lubin/Warner Bros. Entertainment, Inc.
Billy Gardell (Mike) and Melissa McCarthy (Molly) have acknowledged that they weren't conventional-looking leads at the time. McCarthy even confessed that she initially didn't want to do the pilot. "I wasn't interested in doing anything about weight," she said. "Not because it hurt my feelings, but because it was probably going to be pretty boring. Then I read the script. To me its a romantic comedy." Gardell echoed: "We were not the normal stereotypes on sitcoms," adding that the show was about "two people who never thought they would find love. And if you can't watch that and enjoy it, you might be dead inside."
It earned Chuck Lorre a triple crown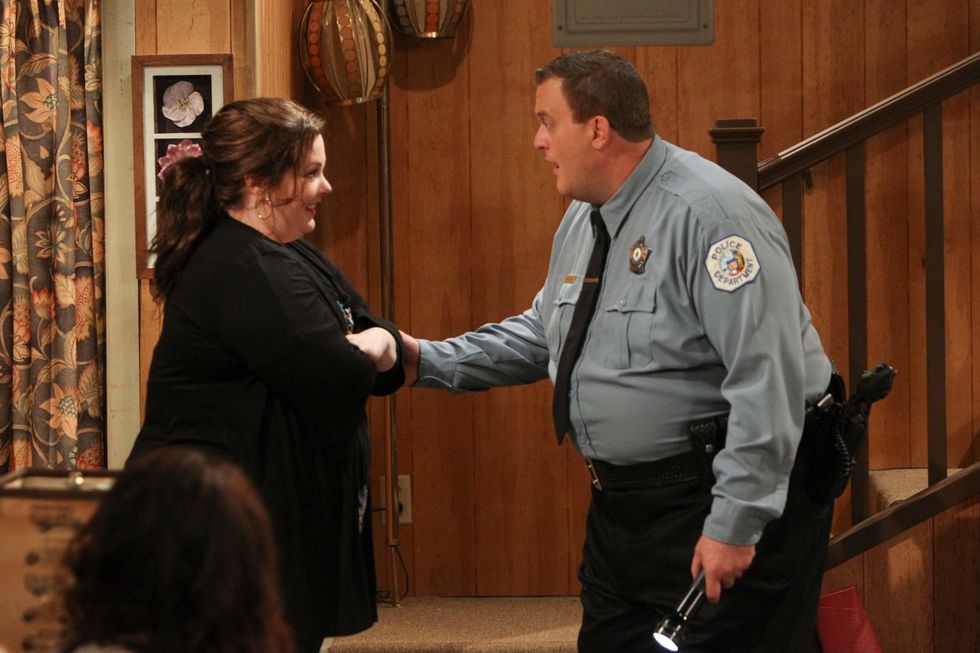 Photo Credit: Monty Brinton/CBS.
By the end of the 2010-11 TV season, Chuck Lorre had not one (Two and a Half Men), not two (The Big Bang Theory), but three (M&M) hit sitcoms on CBS. And while other networks were banking on single-camera comedies like Desperate Housewives, Glee, and 30 Rock, the maestro of multi-cam kept his laughs in front of a live studio audience.
It established Melissa McCarthy as a leading lady...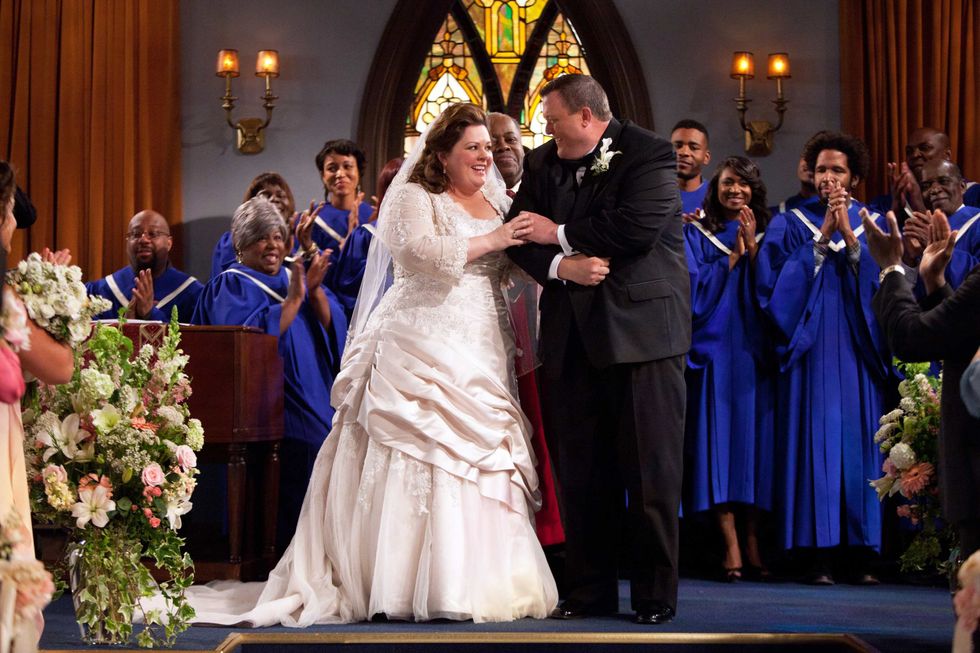 Photo Credit; Jaimie Trueblood/CBS.
McCarthy had stolen scenes on Gilmore Girls and Samantha Who?, but Molly Flynn was her first starring role. Come 2012 she was nominated for an Academy Award for Bridesmaids. She's since gone on to become a box office queen, starring in hits such as Identity Thief, The Heat, and Ghostbusters, and earning a second Oscar nomination for the 2018 drama Can You Ever Forgive Me?M&M even gave McCarthy the opportunity to step behind the camera, directing four episodes during its 127-episode run.
...And Gardell as an sitcom stalwart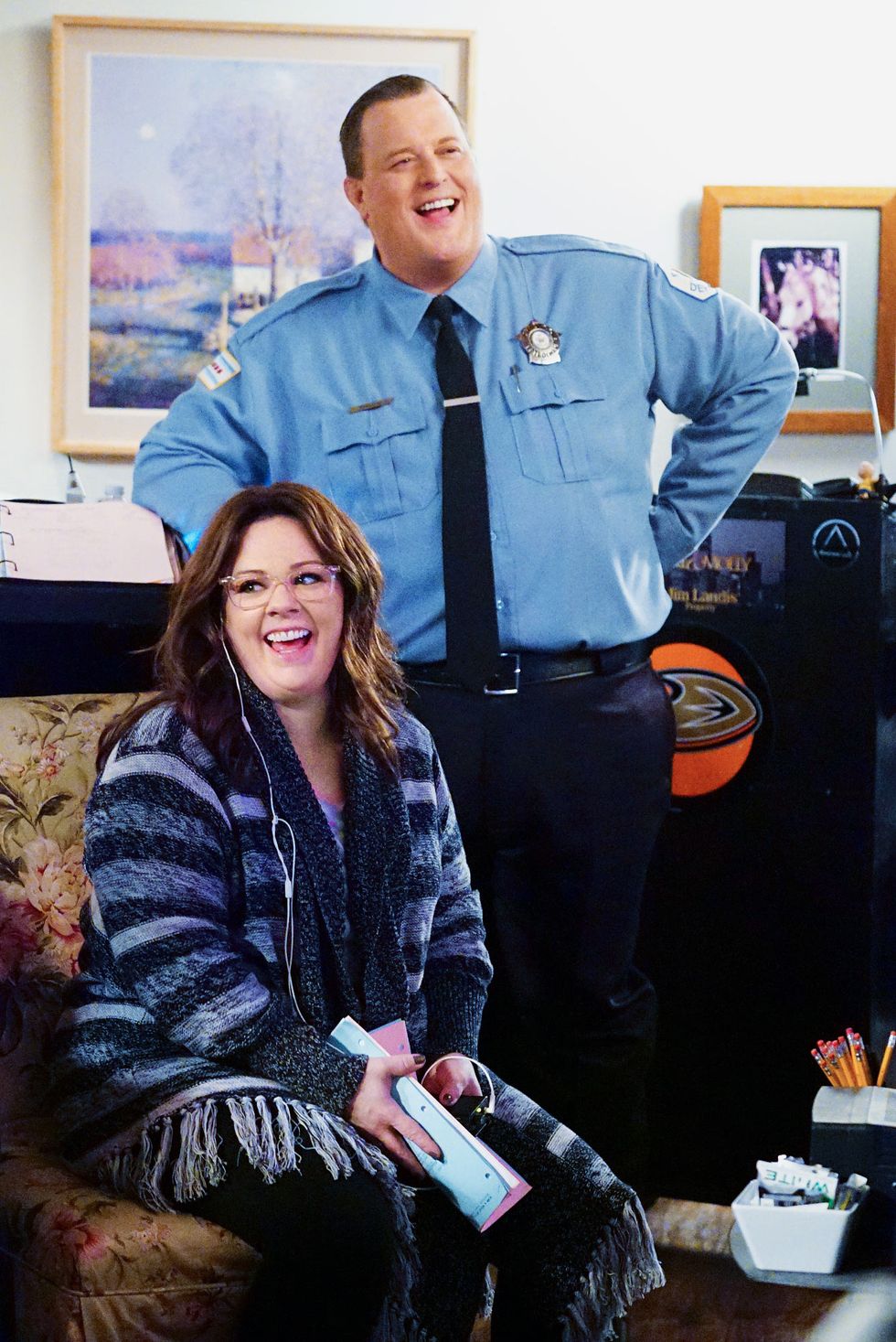 Photo Credit: Sonja Flemming/CBS/Getty Images.
Would we haveBob ♥️ Abishola (Chuck Lorre's latest hit for CBS) had Mike not hearted Molly 10 years ago? Gardell's chance to show off his comedic timing proved he was more than worthy to carry a second sitcom.
It gave us an iconic Emmy moment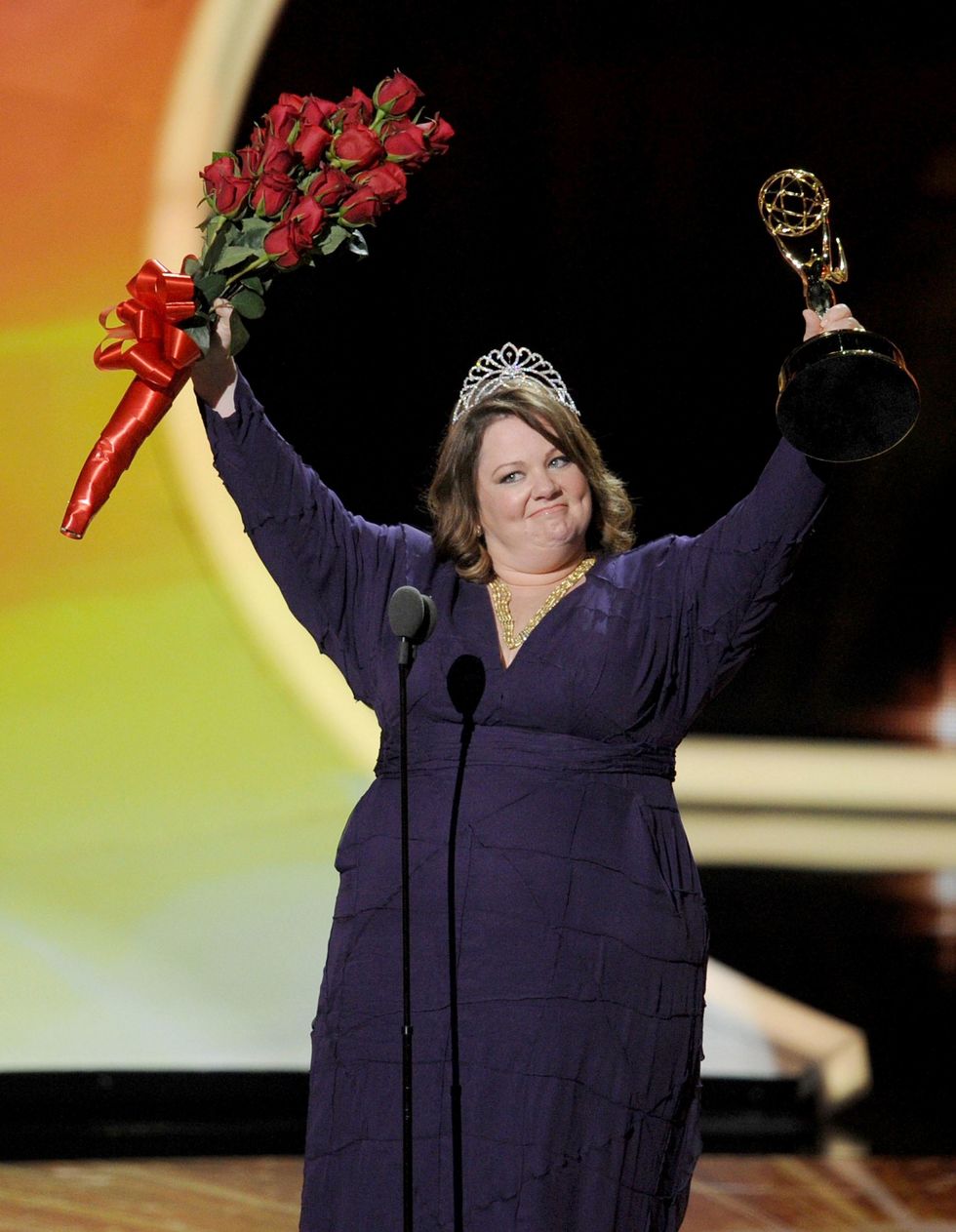 Photo Credit: Kevin Winter/Getty Images.

At the 2011 Emmy Awards, each of the nominees for Outstanding Lead Actress took the stage, a brilliant beauty pageant bit concocted by nominee Amy Poehler. They stood hand in hand as presenter Rob Lowe declared, "Girls, everyone is a winner." When McCarthy's name was called, she looked genuinely shocked as they placed a tiara on her head and handed her the trophy. (Melissa upset favorites Tina Fey, Edie Falco, and Laura Linney.) "[This is] my first and best pageant ever," Melissa joked, as she tearfully thanked her family and her Mike & Molly family.
Originally published in Watch Magazine, March-April 2020.
See where to watch and discover more about Mike & Molly on TV Guide.