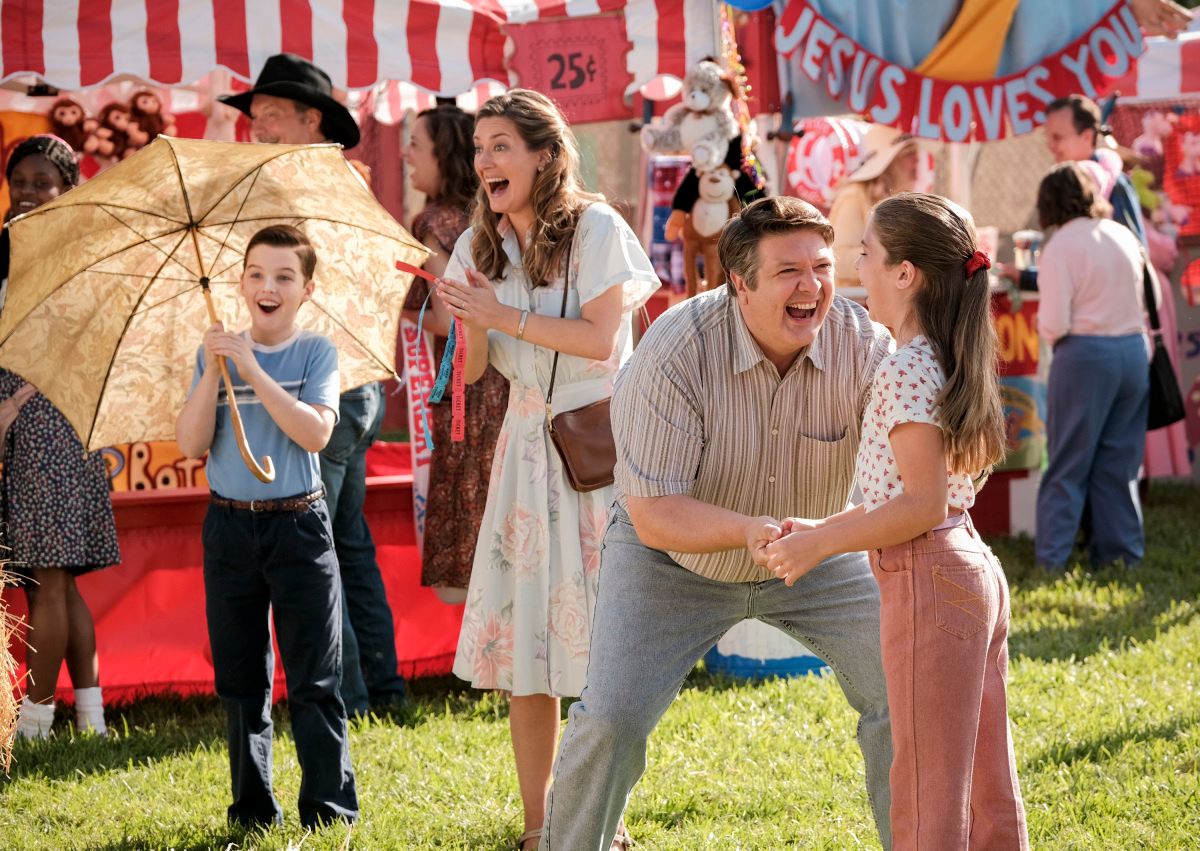 Photo Credit: Eddy Chen/CBS.
A kid genius and his family keep us wanting more after the third season of CBS' Young Sheldon.
Everyone's favorite pint-size future theoretical physicist, Sheldon Cooper (Iain Armitage), is taking a break from primetime television until at least the fall. Since we can't wait that long to get more of Young Sheldon, we're looking back at a few things that made Season 3 the best yet.
Stream full episodes of Young Sheldon on CBS All Access.

Sneaky Sheldon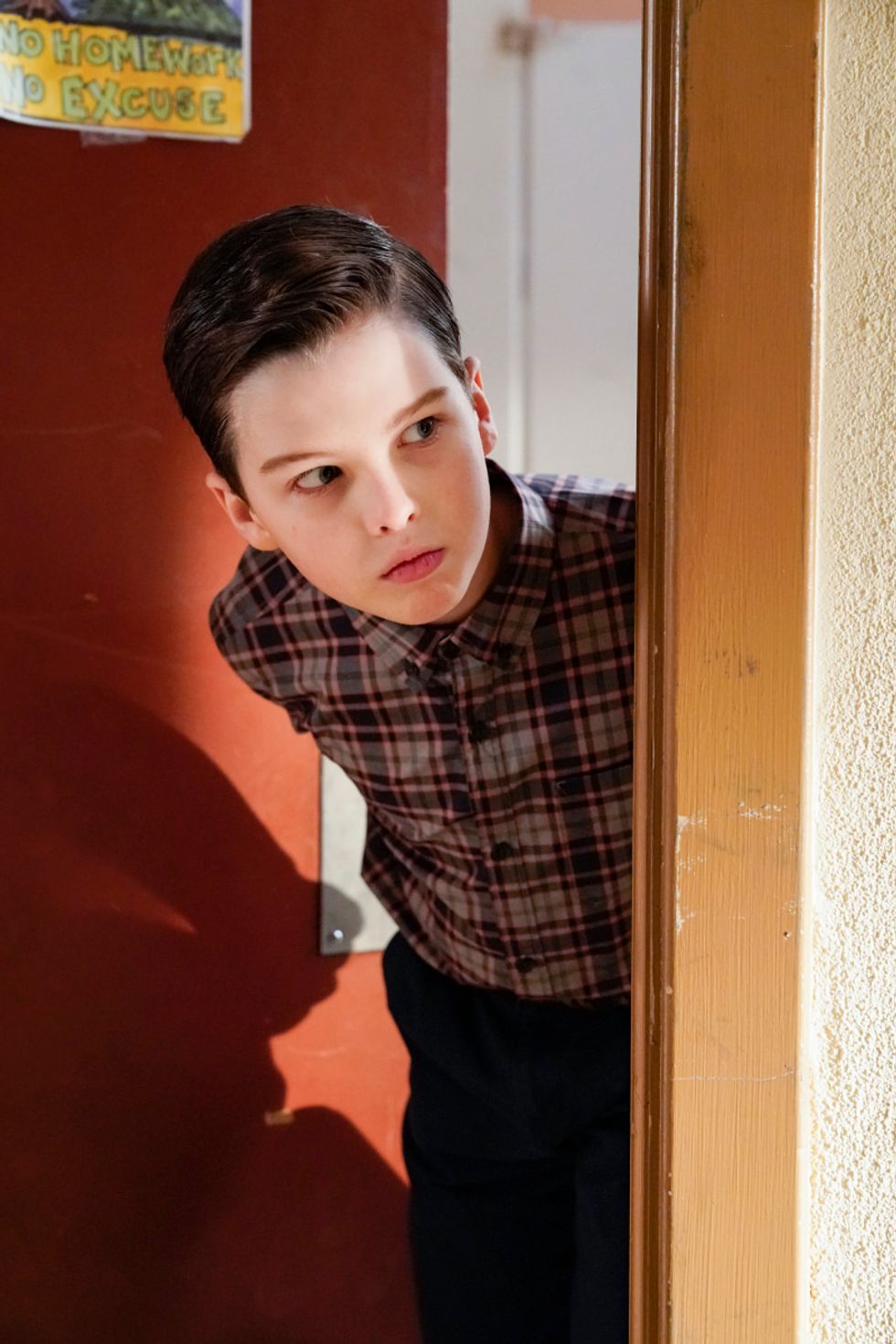 Sheldon skips class.
Photo Credit: Robert Voets/Warner Bros. Entertainment Inc.
We love seeing Sheldon's character grow, but he's still a kid at heart. His silly antics like skipping class to read more advanced material—"the applications of gravitational lensing, Faraday's law of magnetic induction, and how to whistle"—keep the show lighthearted and funny.
Caltech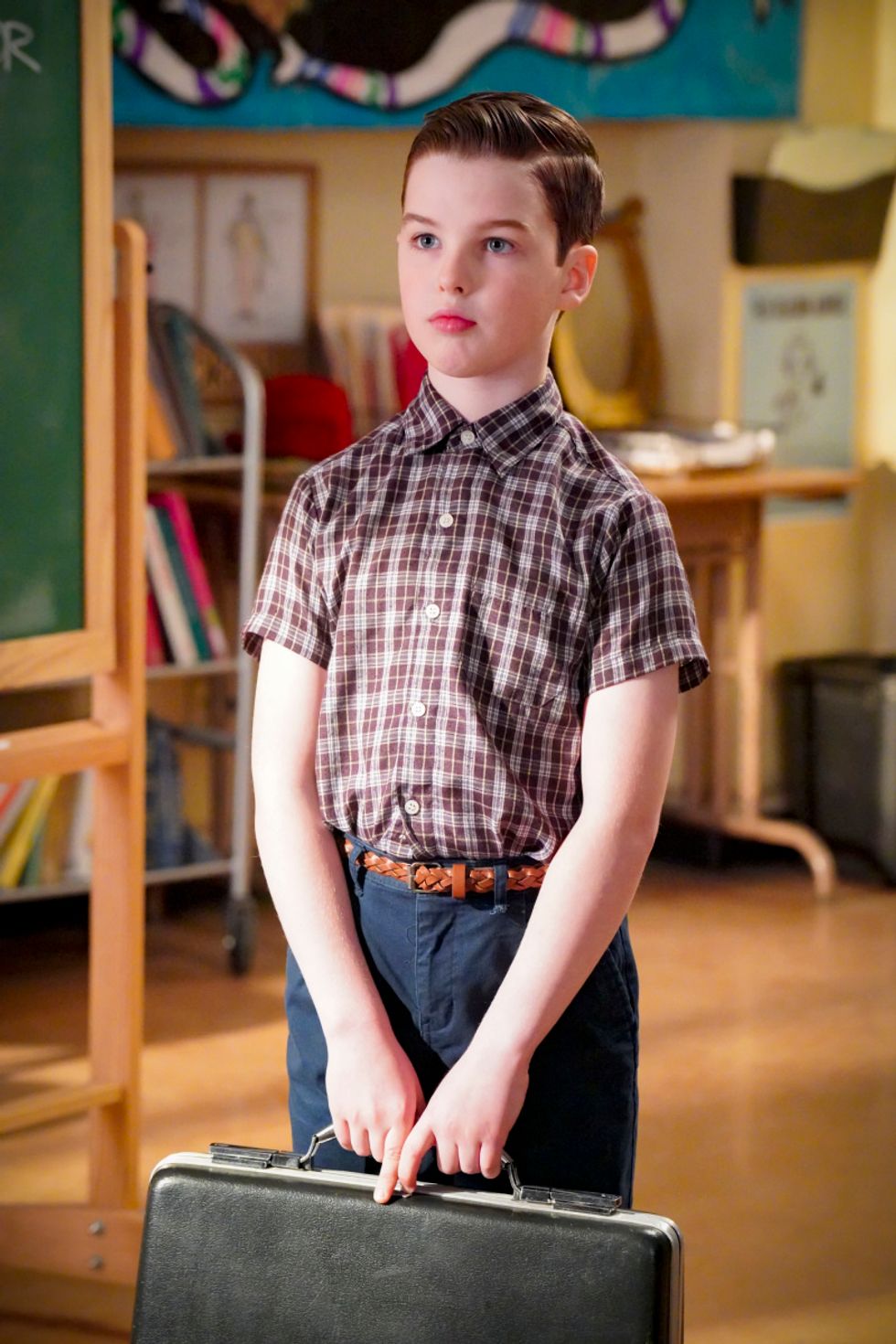 Sheldon with his briefcase.
Photo Credit: Bill Inoshita/CBS.
Catching The Big Bang Theory references is part of the fun of watching this show. This season we got to see Sheldon visit Caltech (and its cafeteria) for the first time, setting the stage for his future in Pasadena. The occasion, BTW, was a lecture by the man Sheldon considers his "hero," Stephen Hawking. As Sheldon tells his mom, "Imagine if you got a chance to see Jesus or Dad got to meet the man who invented beer."
More Meemaw!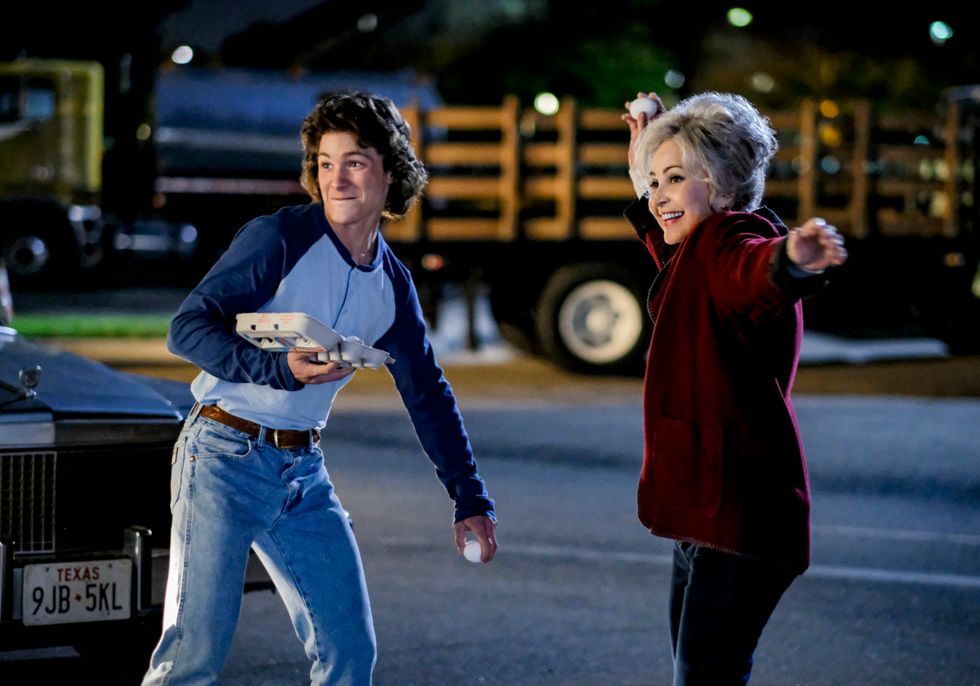 Georgie and Meemaw get revenge.
Photo Credit: Patrick Wymore/Warner Bros. Entertainment Inc.
Her hobbies, she says proudly, are "smoking, drinking, and gambling." Meemaw (played by sitcom vet Annie Potts) starts playing an even more important role on Young Sheldon during the show's third season. From helping Sheldon take college classes to teaching Mary (Zoe Perry) a thing or two about being a mother—when she's not stealing Mary's beer, that is—the wisecracking Meemaw continues to be a beloved character.
Quirky, Quippy Sheldon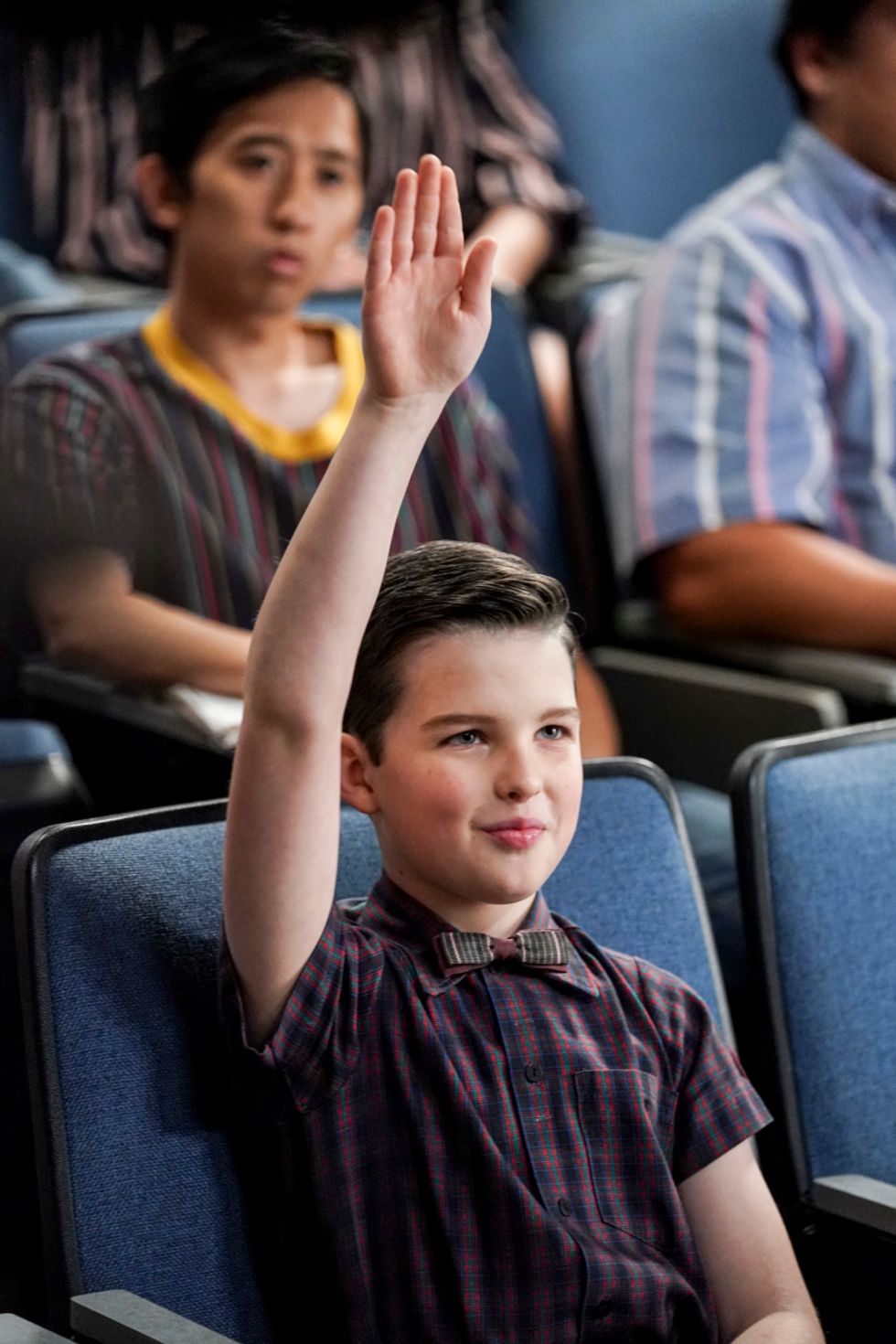 Sheldon takes college classes.
Photo Credit: Michael Yarish/CBS
In the third season, we start to see more of young Sheldon's eccentric personality emerge, especially in his interactions with his twin sister, Missy (Raegan Revord). "Ooh. What if we list all the spices in Mom's rack alphabetically?" Sheldon asks, attempting to engage in a bit of sibling rivalry. "I'll go first. Adobo. Black pepper. Coriander. Cumin."
Parental Conflicts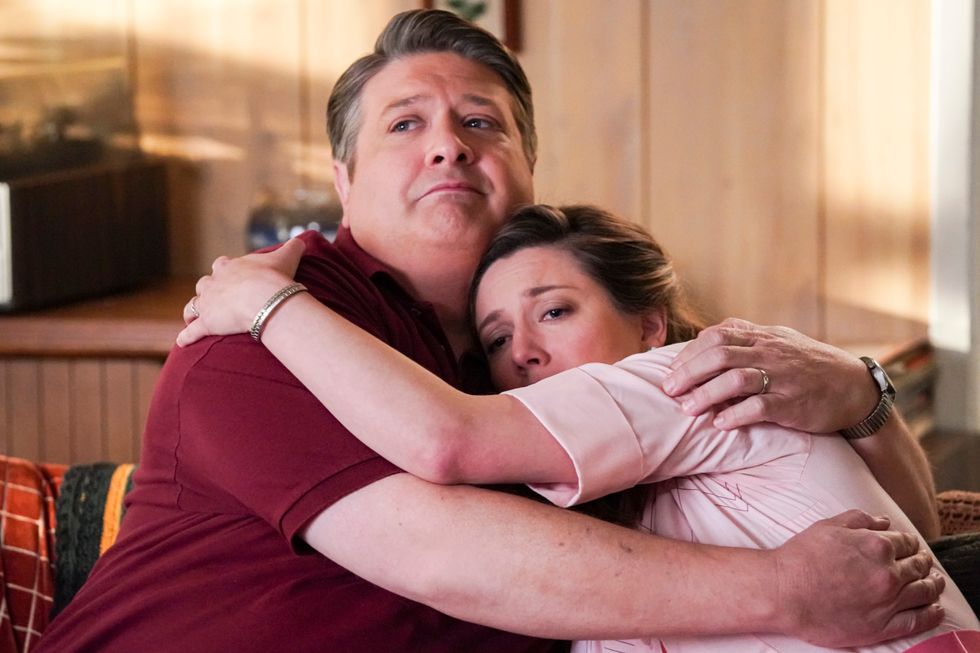 George Sr. and Mary make up.
Photo Credit: Michael Yarish/CBS.
This season includes a lot of parenting conflict between Mary and George Sr. (Lance Barber): disagreeing about punishments, keeping secrets, even bickering about everyday mundanities like taking out the trash—we get to see all the challenges of being a parent. Fortunately, Mary and George always find a way to work through it together.
Georgie and Missy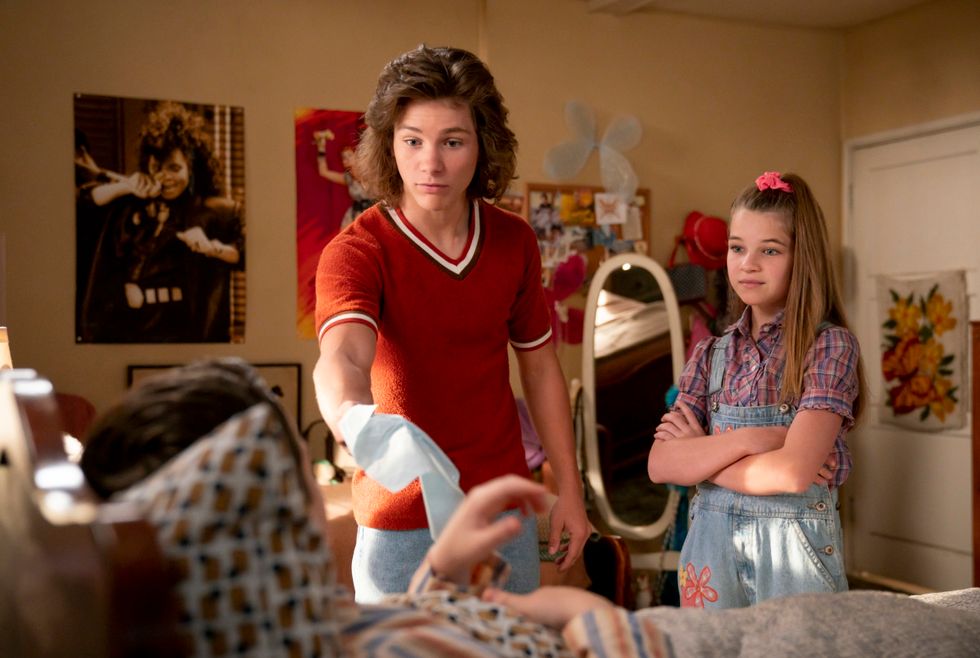 Georgie and Missy help Sheldon.
Photo Credit: Michael Desmond/Warner Bros. Entertainment Inc.
We get to know the Cooper family better and explore aspects of childhood through Sheldon's siblings that we don't get from Sheldon himself. Georgie (Montana Jordan) starts dating and gets a job, while Missy gets caught up in romances and athletics. Yet they still manage to find time to torment their boy-genius brother—e.g., when Missy makes Sheldon dress up as a princess rodeo clown.
The Secret Letter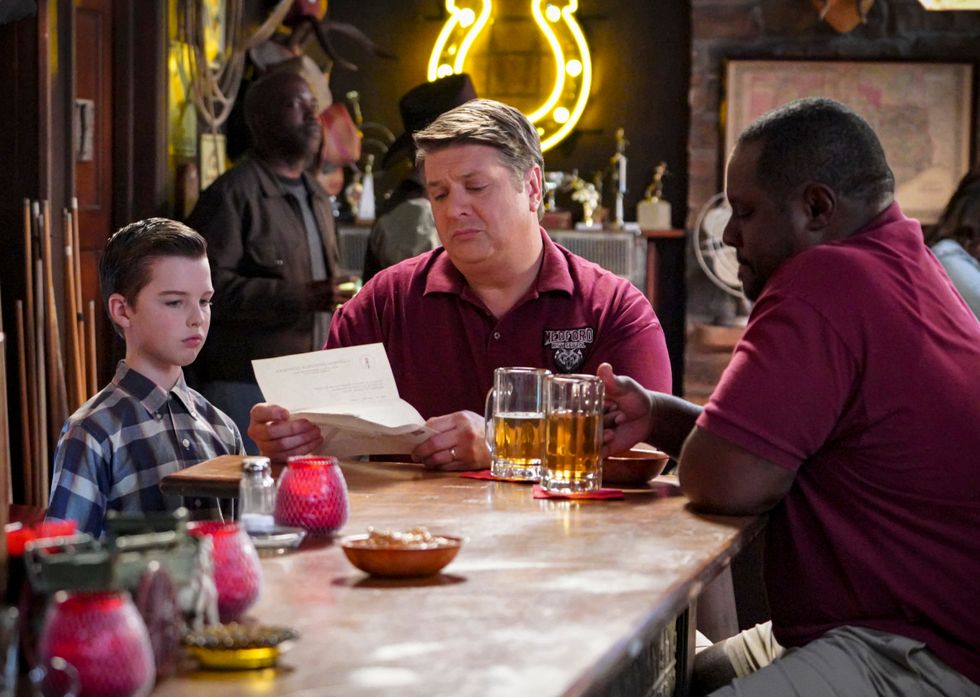 Sheldon and George Sr. find the letter.
Photo Credit: Bill Inoshita/CBS.
Mary Cooper hiding Sheldon's Caltech letter not only from him but also from her husband threw us all for a loop! This kind of unexpected twist in the finale helped Season 3 surpass its predecessors. And just think—Sheldon would never have found the letter had it not been for a hidden chunk of hot dog.
Father-Son Relationship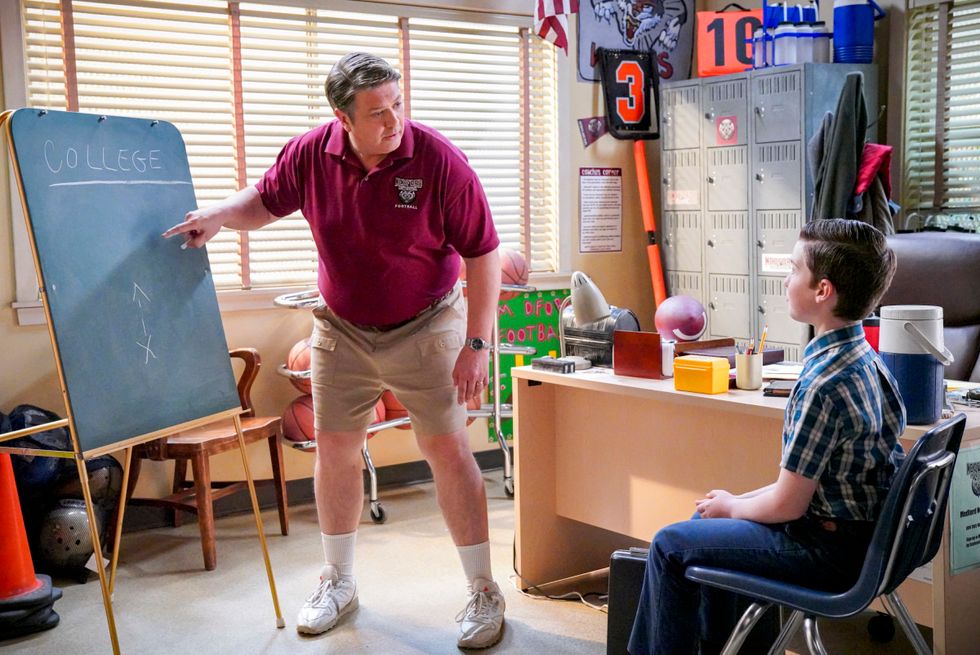 George Sr. and Sheldon plan for college.
Photo Credit: Bill Inoshita/CBS.
Seeing more of George and Sheldon's relationship as they tried to persuade Mary to let him go to college was a special moment. We hope to see the father/son dynamic—and more of their video presentations!—in the next season.