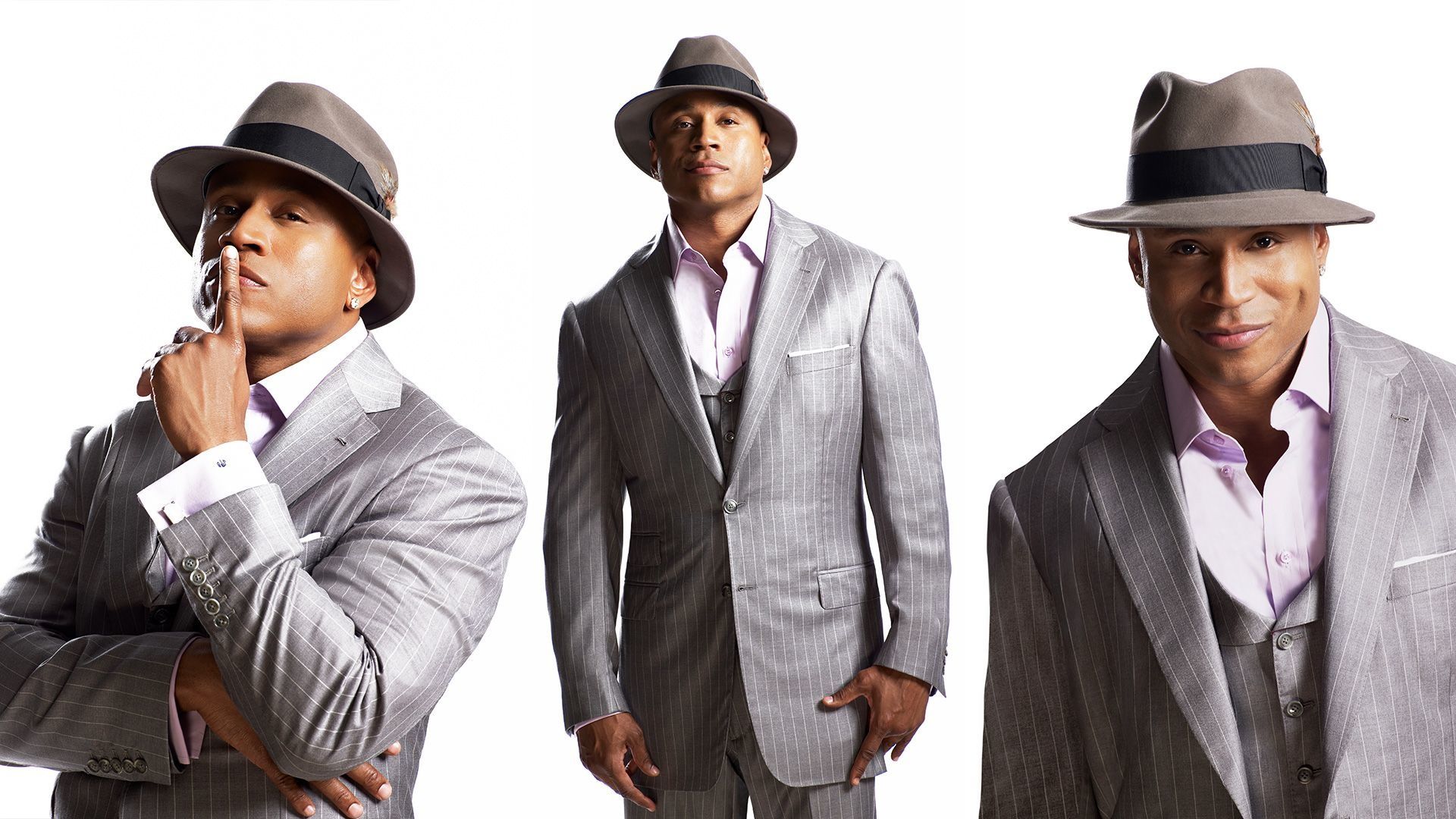 NCIS: Los Angeles star LL COOL J proves that crimefighting has never looked so good.
LL COOL J—short for Ladies Love Cool James— is nothing if not aptly named. NCIS: Los Angeles star's talents are manifold, and so are the reasons we adore him. The rapper, actor, author, fitness guru, entrepreneur, husband, and father, does it all, and he does it with style.
Read on to learn more about what makes our favorite multihyphenate the King of Cool.
Watch NCIS: Los Angeles on CBS and CBS All Access.
LL COOL J is a big-time teamplayer.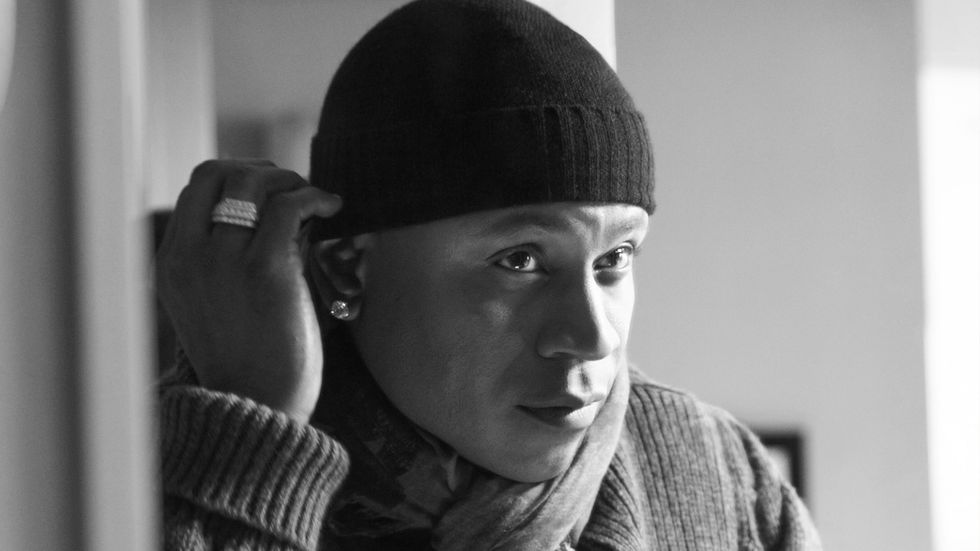 Photography by Gilles-Marie Zimmermann.
Friends and coworkers know that LL COOL J will always have a motivational mantra ready if ever they are in need of a pick-me-up.
According to a 2009 interview with Watch! his favorite slogan is "teamwork makes the dream work." And really, who makes a better dynamic duo than Special Agents "G" Callen and Sam Hanna?
LL COOL J truly admires his co-star.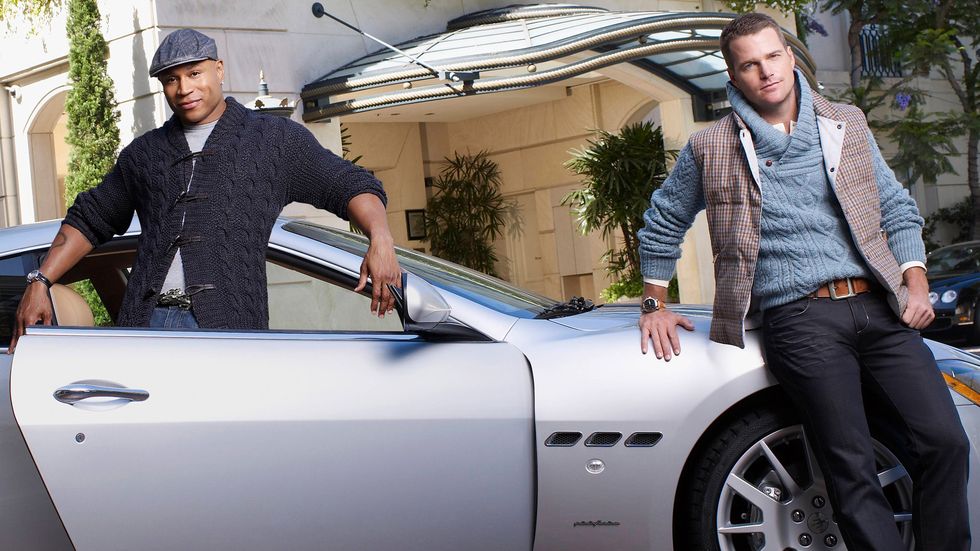 Photography by Cliff Lipson.
"Chris is obviously a fantastic actor, and he's a great guy to work with," LL COOL J said of co-star Chris O'Donnell, who plays "G" Callen, in a 2009 Watch interview.
"Like me, he has a family. He's stable, he's settled, he's calm. But we really come from different places—me from urban New York, and him from a more Midwestern [background]. So we really complement each other in a lot of ways. And I think we bring different people and different audiences, and combine those audiences to hopefully create a show that touches everyone." We concur!
LL COOL J shows up to work with a smile on his face.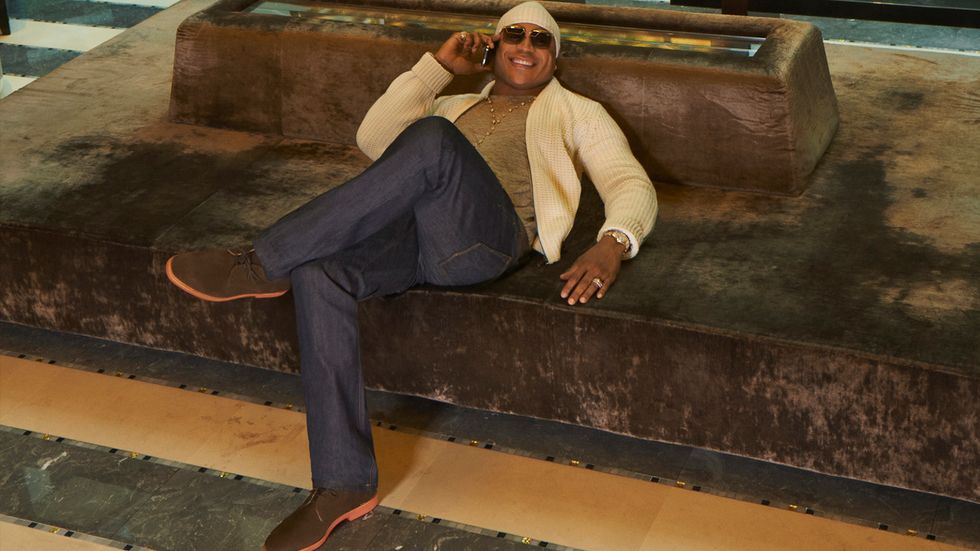 Photography by Gilles-Marie Zimmermann.
"He's a super-positive guy, so much bigger than life, both physically and in his personality," Chris O'Donnell said of his co-star in a 2009 Watch cover story. As series executive producer Shane Brennan noted of the pair's friendship, "There was a warmth to them that just came through the screen."
LL COOL J is always up for a challenge.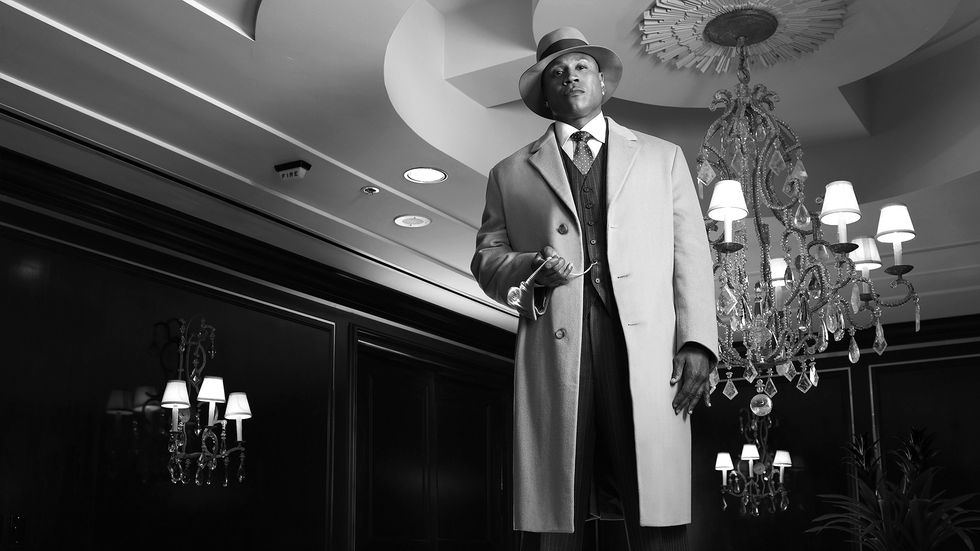 Photography by Gilles-Marie Zimmermann.
"It's really exciting for me to finally be doing something where I'm new. I'm not like the elder statesman of hip-hop walking into the room. As a human being, it gives me a chance to grow," LL COOL J told Watch! during the show's first season in 2009.
Nearly a decade later and no longer a newcomer, he still finds opportunities to stretch himself as an actor and artist.
It doesn't hurt that LL COOL J stays in tip-top shape.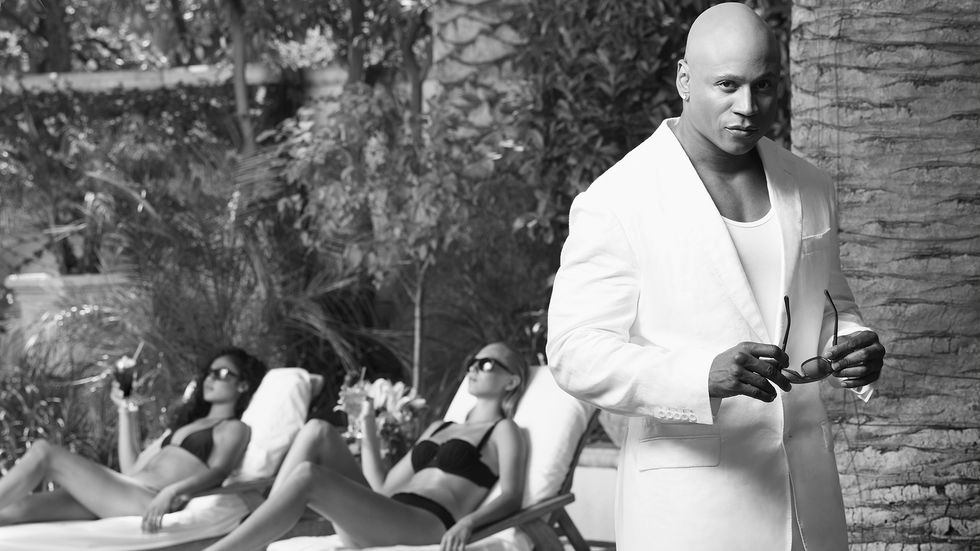 Photography by Cliff Lipson.
LL COOL J is not just fit—he's famously ripped. He even wrote a best-selling fitness book.

On NCIS: Los Angeles, "I can work out and get a little bigger, and it's OK because it makes sense for the character," he told Watch! in 2009. However, he adds, "It's not just about muscles—it's about coming off natural in the role."
But LL COOL J is still a member of the Ben & Jerry's fan club.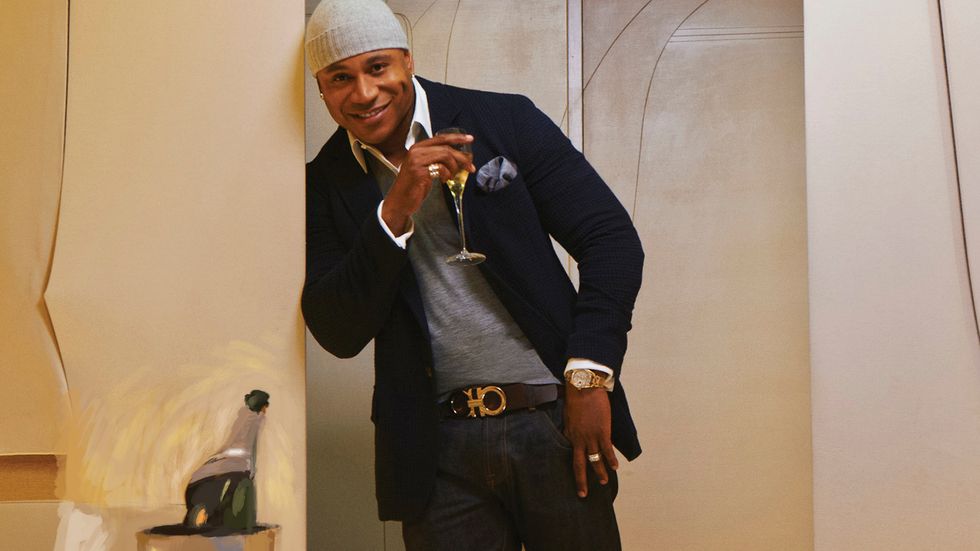 Photography by Gilles-Marie Zimmermann.
When it comes to diet, LL COOL J knows that some cravings are worth indulging. "Ice cream smoothes me out—I lose definition when I eat ice cream. But I love it, so that's probably my biggest struggle," he revealed to Watch in an October 2009 interview. We could not possibly relate more.
LL COOL J understands that mama—and grandmama—know best.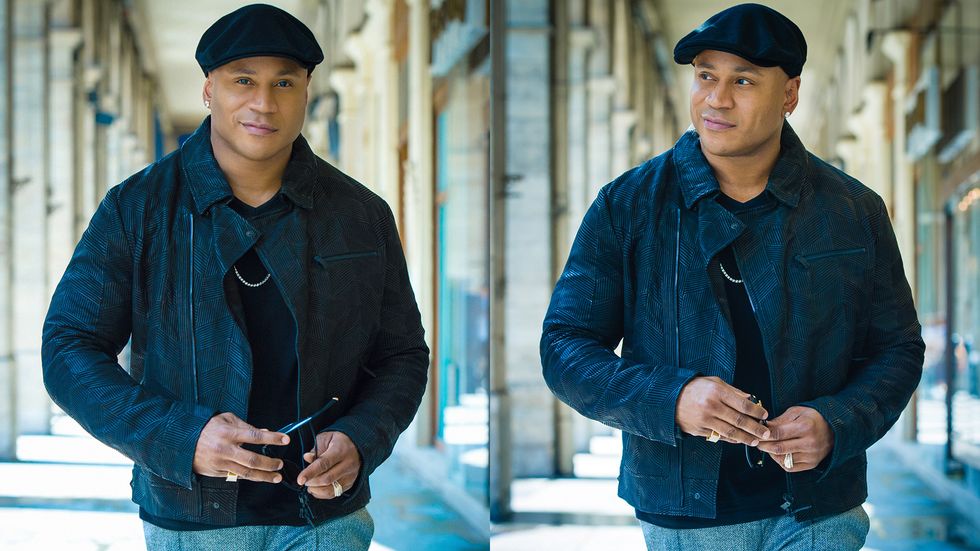 Photography by Gilles-Marie Zimmermann.
"Early on my mother would say things to me like, 'You start messing around with cocaine and stuff, you won't have a career.' And my grandmother worked me on the humility side," LL COOL J recalls in a 2014 Watch cover story. "I would do sold-out concerts at Madison Square Garden with Run-DMC, and I'd come home and my grandmother would ask me to take the garbage out."
That positive matriarchal influence helped him stay grounded as his fame soared, and he hopes to impart similar values in his own children.
LL COOL J strives for authenticity in his acting.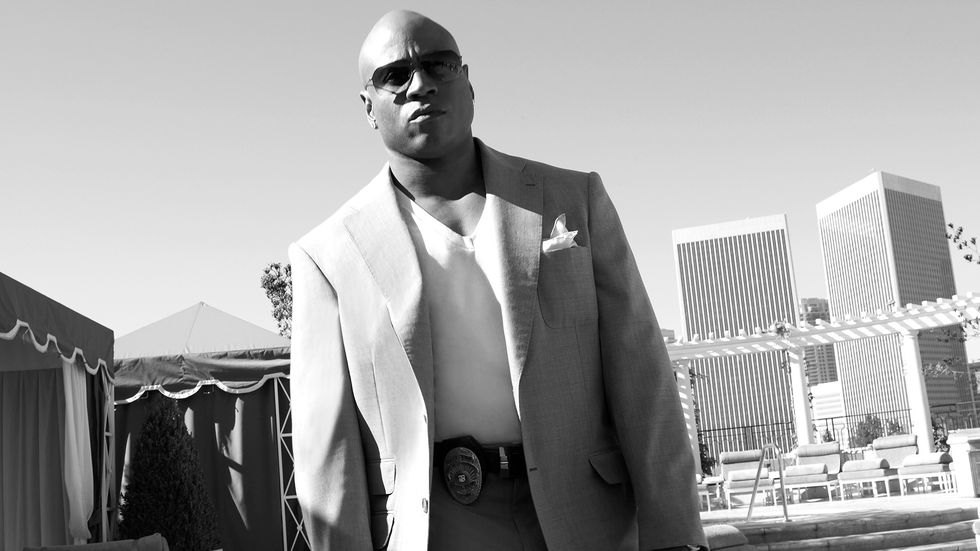 Photography by Cliff Lipson.
To prepare for his role on NCIS: Los Angeles, LL COOL J was determined to get real, on-the-job training. In addition to practicing at a gun range, he visited the U.S. Marine Corps base at Camp Pendleton in California to refine his technique. "I want to look like a SEAL, not like something else," he said of getting into character. He certainly has us convinced.
LL COOL J is adorably gullible.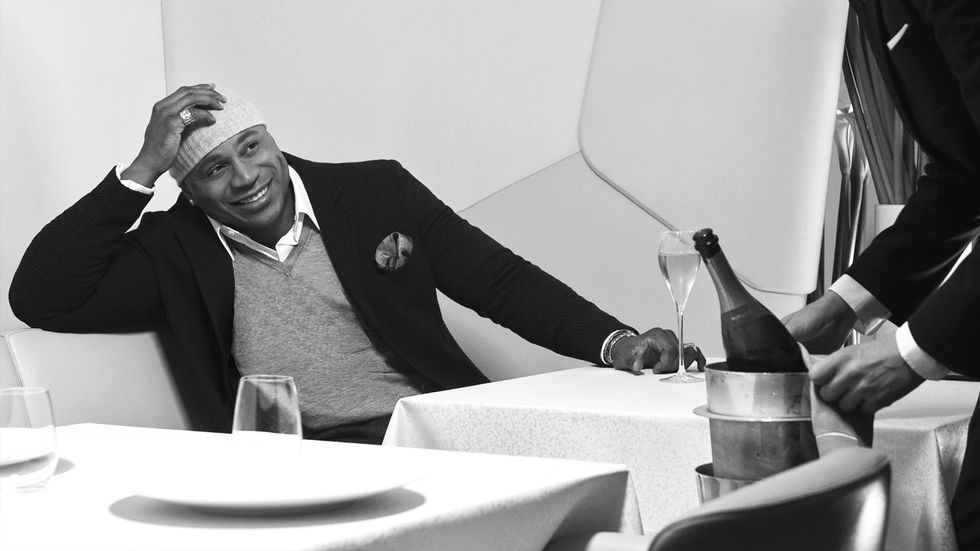 Photography by Gilles-Marie Zimmermann.
"One time [Chris O'Donnell] had the prop department put together a whole fake ad in a magazine of me with a protein shake," LL COOL J told Watch in a 2014 interview. "I thought somebody had falsely used my likeness for some cheesy workout ad I had nothing to do with. Chris asked me, 'Yo, did you get paid for that?' And I said, 'No, but I will!' Everybody's sitting around and they've got their phones out and I look crazy! He does stuff like that to me all the time."

When asked if he retaliates, LL COOL J said, "I'm merciful on him because he couldn't handle it."
LL COOL J still (occasionally) gets starstruck.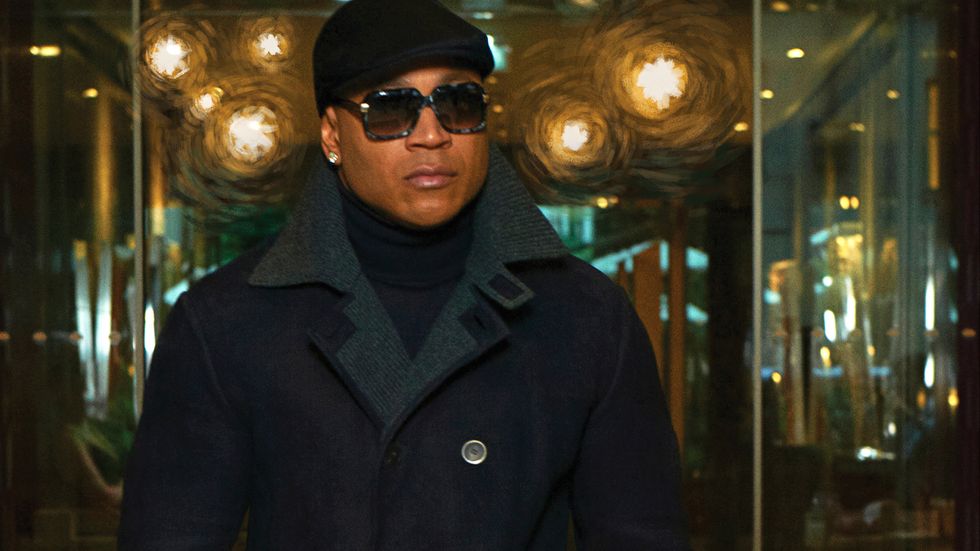 Photography by Gilles-Marie Zimmermann.
How does one impress someone as successful as LL COOL J? Try being The Boss... literally.

During his stint hosting the 2014 GRAMMYs, the rapper was in awe when he caught sight of Bruce Springsteen backstage. "I was like, 'I'm not going to invade his space too much. I'm going to say hello but I hope I'm not invading his space.' I guess that was a certain level of anxiety," he told Watch of the encounter.
LL COOL J supports local artists.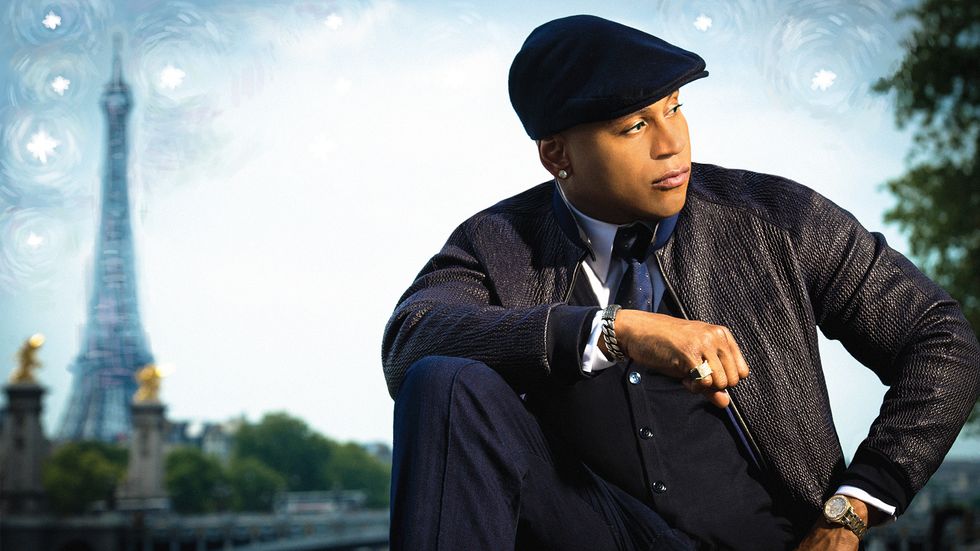 Photography by Gilles-Marie Zimmermann.
No matter where his multifaceted career takes him, LL COOL J's passion for music never wavers.
"I'm music all day, every day, 24/7," he told Watch in 2014. "But to me it's more interesting to go back to my neighborhood in Queens and check out the music because I'm getting it directly from the street, raw. As opposed to served to me, curated."
Photography by Gilles-Marie Zimmermann.