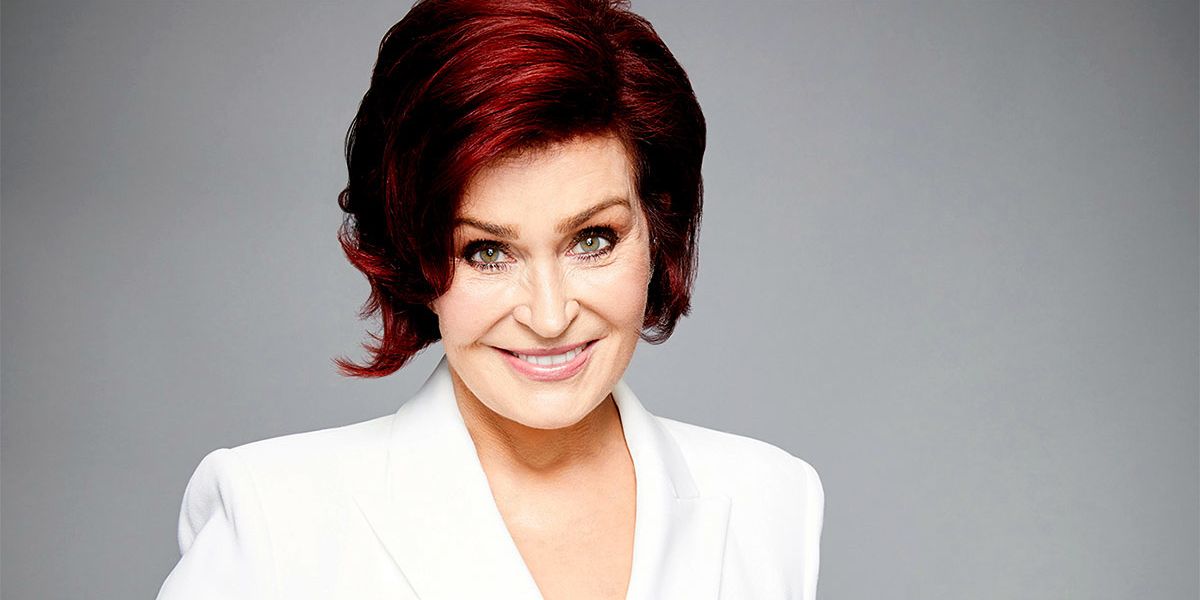 Photo Credit: Art Streiber/CBS.
As one of the original hosts of The Talk, Sharon Osbourne is as outspoken about her famous marriage to heavy metal legend Ozzy Osbourne as she is about her cosmetic surgery. She's even candid about her daily routine.
Watch interviewed the music maven and award-winning talk show host for our March-April 2020 issue. Here's what a typical day looks like for Sharon Osbourne —when she's not sheltering-in-place at home and social distancing like most of us are doing right now.
Watch The Talk Weekdays at 2 P.M. ET/1 P.M. PT on CBS and Paramount+.
By David Hochman
---
6:30 A.M.
My housekeeper wakes me up and runs my bath. What can I say? I'm spoiled! I'll watch CBS This Morning in the bath and have my breakfast there. Usually, a big bowl of fruit. Then I get ready to be late for work.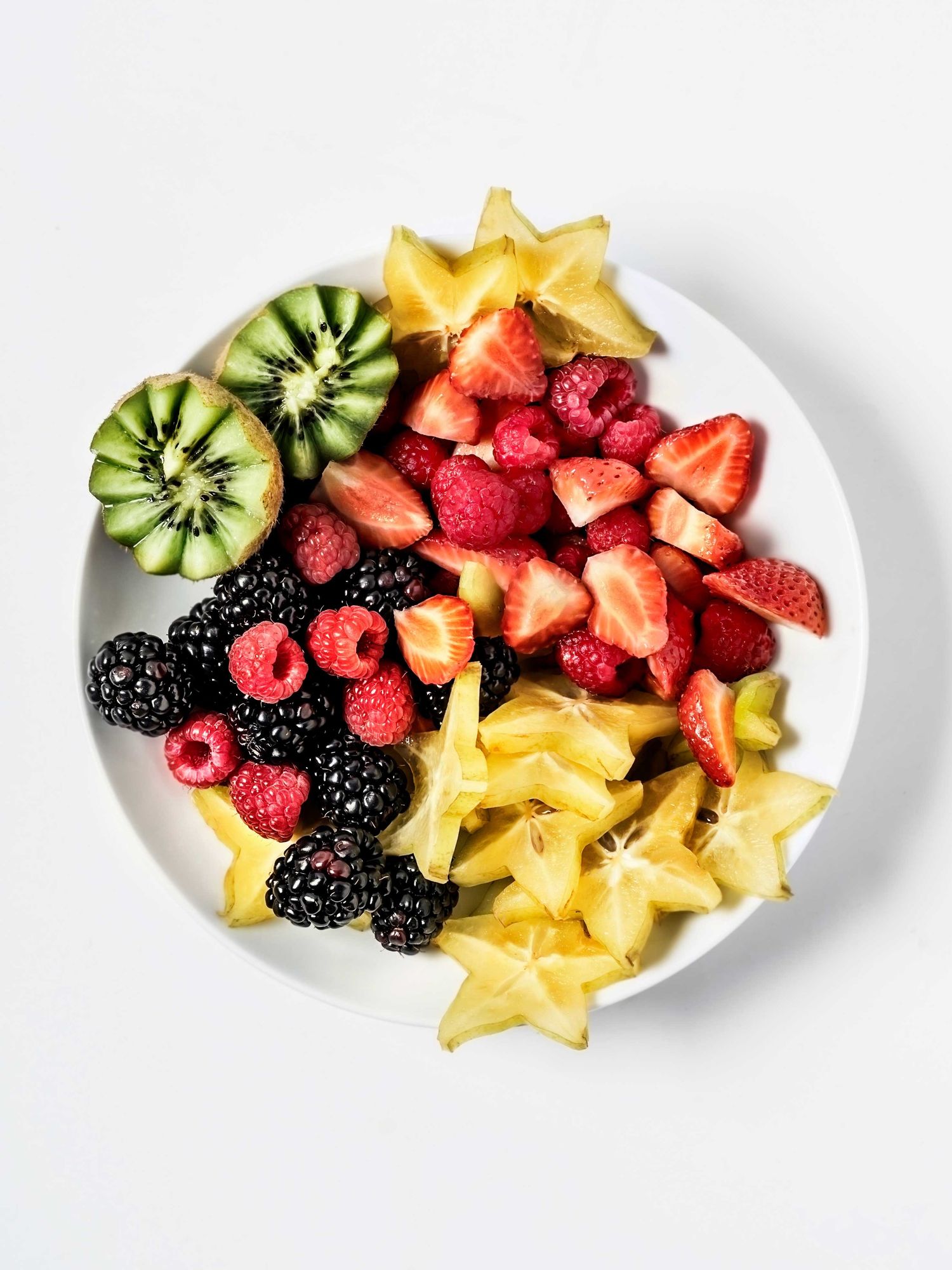 Photo Credit: Claudia Totir/Getty Images.
7:50 A.M.
I know I should exercise, but I'm a lazy old cow and just never get around to it. Who are these people who have time for SoulCycle?
9:00 A.M.
Our morning meeting for The Talk begins. I'm supposed to attend in person but, honestly, getting out the door can be challenging. I'll usually phone in from the car to discuss what's on the show that day.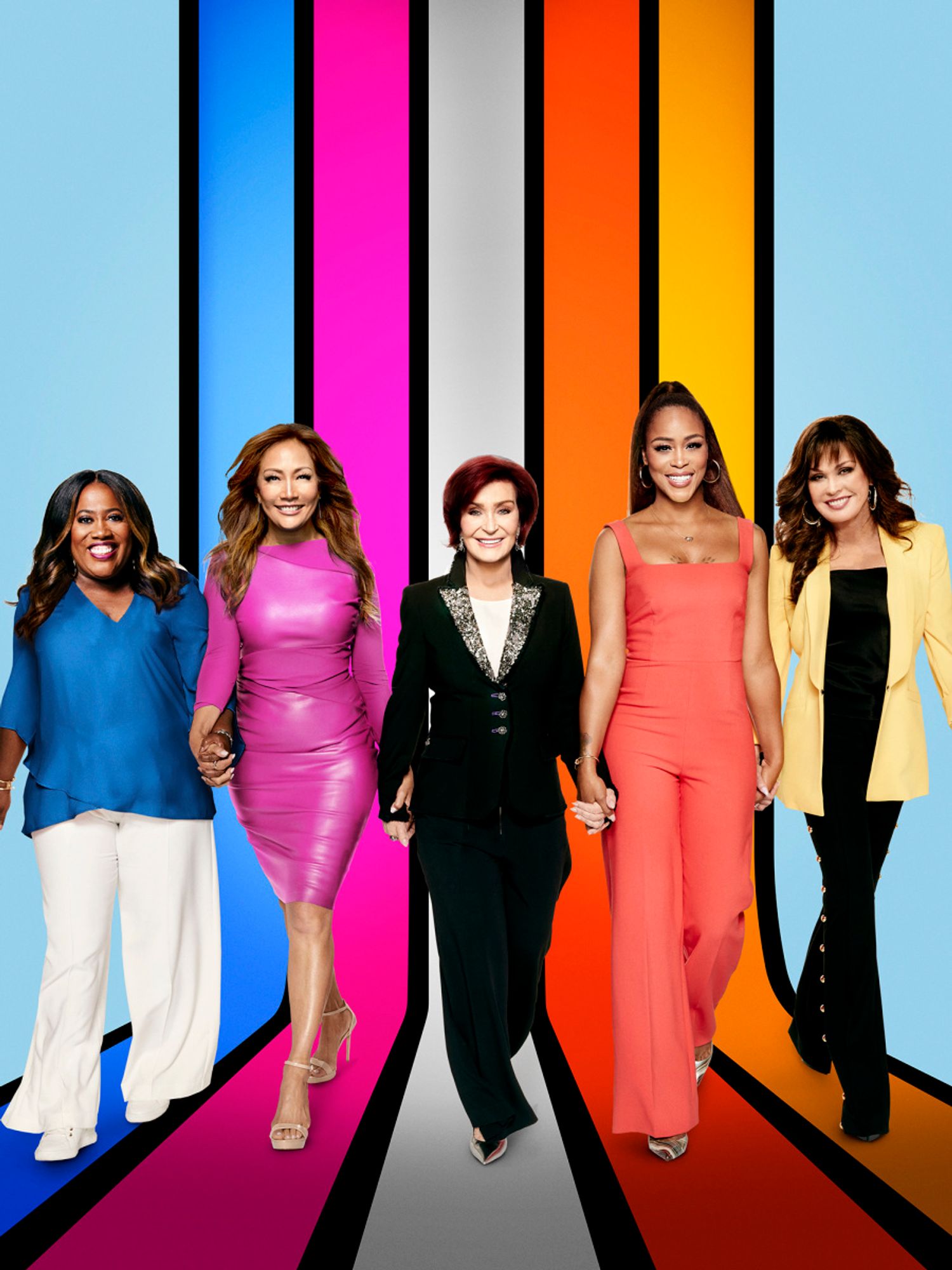 Sheryl Underwood, Carrie Ann Inaba, Sharon Osbourne, Eve Cooper, and Marie Osmond, hosts of the CBS series The Talk.
Photo Credit: Art Streiber/CBS.
10 A.M.
My wardrobe is prepared for me when I arrive [at the studio], and I head into hair and makeup. People ask me about plastic surgery, and you know what? If you're not happy with the way you look and you have the money, change it! What's the big deal? As long as you don't look like you sucked on something to make your lips big, there's nothing wrong with it.
10:45 A.M.
We don't have any rituals on The Talk. My co-hosts [Sheryl Underwood, Carrie Ann Inaba, Eve, and Marie Osmond] don't hold hands and pray before the show or anything like that. For me it's last-minute prep and maybe a text from Ozzy or one of the kids.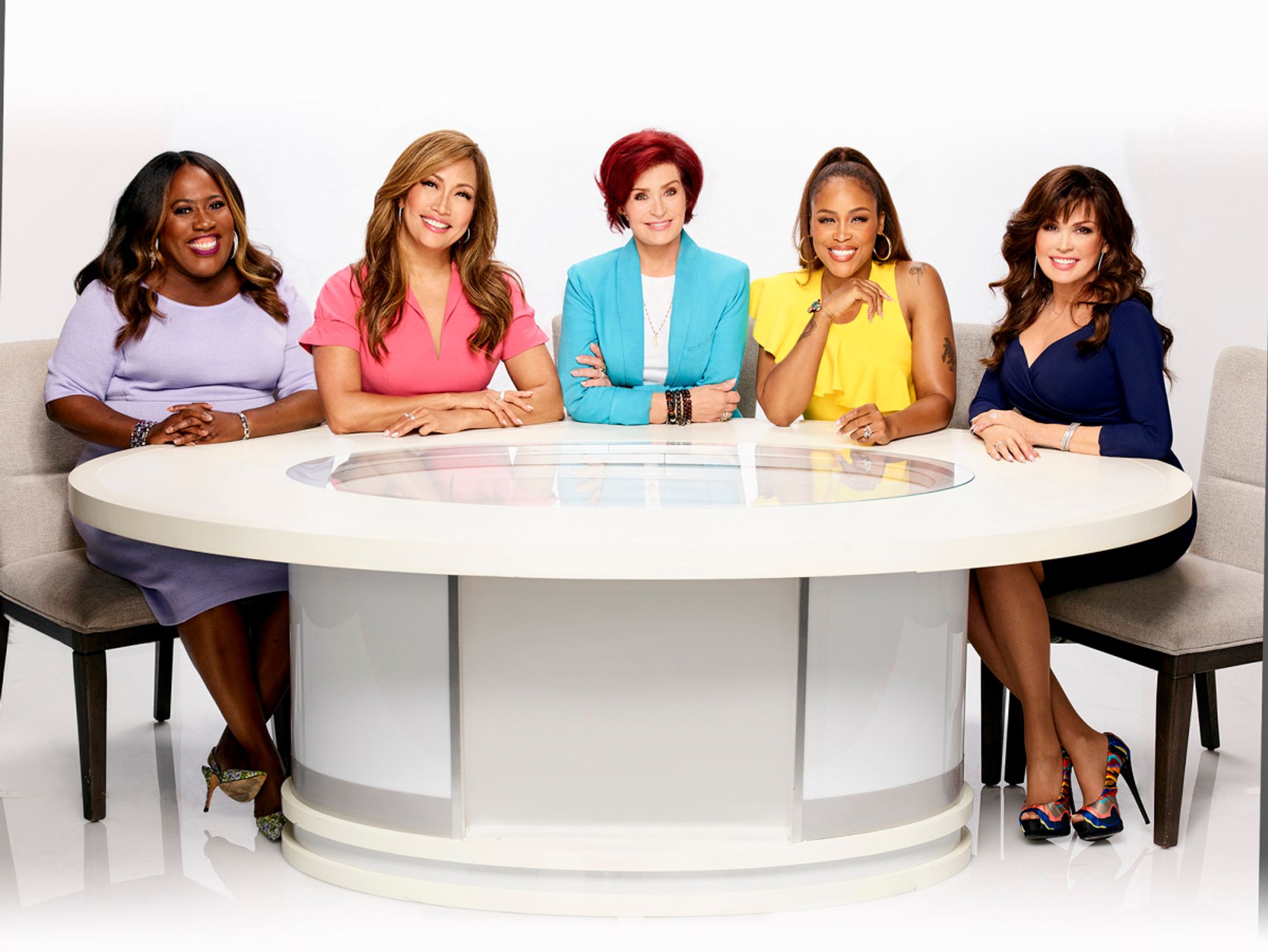 The hosts of The Talk gather around the table.
Photo Credit: Art Streiber/CBS.
11 A.M.
An outstanding show for me is when we talk about something meaningful and have an amazing guest. I've got so many favorites, I can't even count. Debbie Reynolds I adored. I love whenever Jane Fonda comes on. She's smart, funny, and well-informed.
Kobe Bryant was a wonderful, beautiful guy. The world will miss him greatly. Hugh Jackman, Jamie Lee Curtis. I'm telling you, it's the greatest job.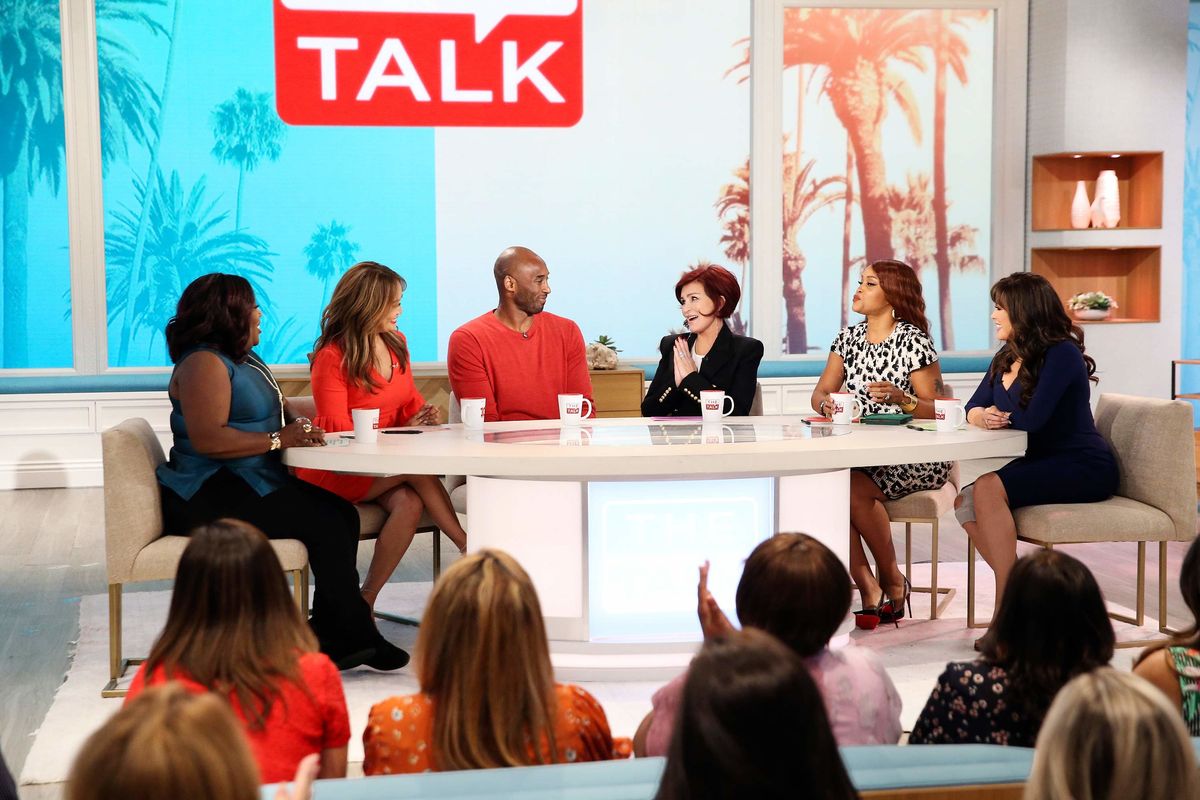 On the set of The Talk with the late Kobe Bryant.
Photo Credit: Sonja Flemming/CBS.
NOON

We've really become friends on the show. As much as we see each other for work, we're also involved with each other's lives. We'll text, we'll have dinner together. All the women at the table on The Talk earned their right to be there. They've had incredible lives, they're self-made women, and they have strong opinions. We're all very different, but it's a wonderful fit.
12:30 P.M.
Lunch is sustenance mainly. Today I ordered a chicken sandwich, but it sat there all day looking at me, and now it's gone curly.
2 P.M.
I've been managing [Ozzy's] career for 40 long and wonderful years. In the afternoon, I'll go over tracks with Ozzy or look at art for an album. We've been through so much together. I'll look at our hands sometimes and remember when they were young hands. Every wrinkle on his face tells a story. The poor guy's been recovering from a fall and an illness, but he has a new album and really wants to be out there performing live again. Our time is so precious together.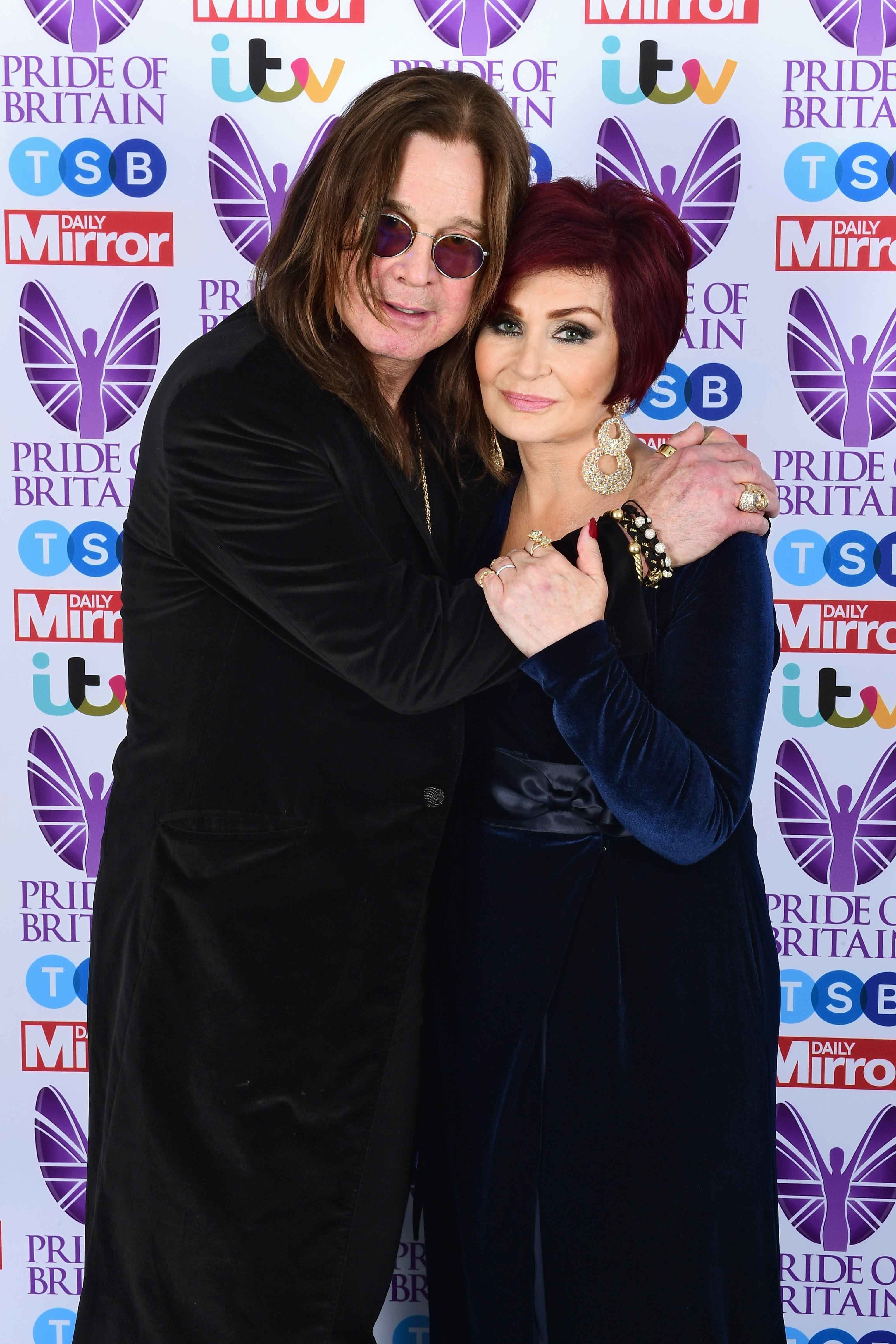 With Ozzy Osbourne, her husband of 37 years.
Photo Credit: Ian West/Getty Images.
4:30 P.M.

My kids aren't kids anymore, but we're always in touch. Jack's on location shooting and hosting Haunted Highway, a show about paranormal activity. Kelly's busy doing a million projects. My eldest daughter, Aimee, is going down the Nile in Egypt right now. And I've got three wonderful little girls—7, 4, and 2—who are my grandkids. Grandparenting is so much easier. I'm not their mom. Ozzy's not their dad. So we just spoil them silly.
6:30 P.M.
I didn't come from a family where my mum made cakes and baked breads, and I don't cook. We're good at ordering food. No red meat, no pork, but just about everything else.
8:00 P.M.

Ozzy and I are champion binge watchers. We love Ray Donovan, and when Game of Thrones ended, it was like a catastrophe!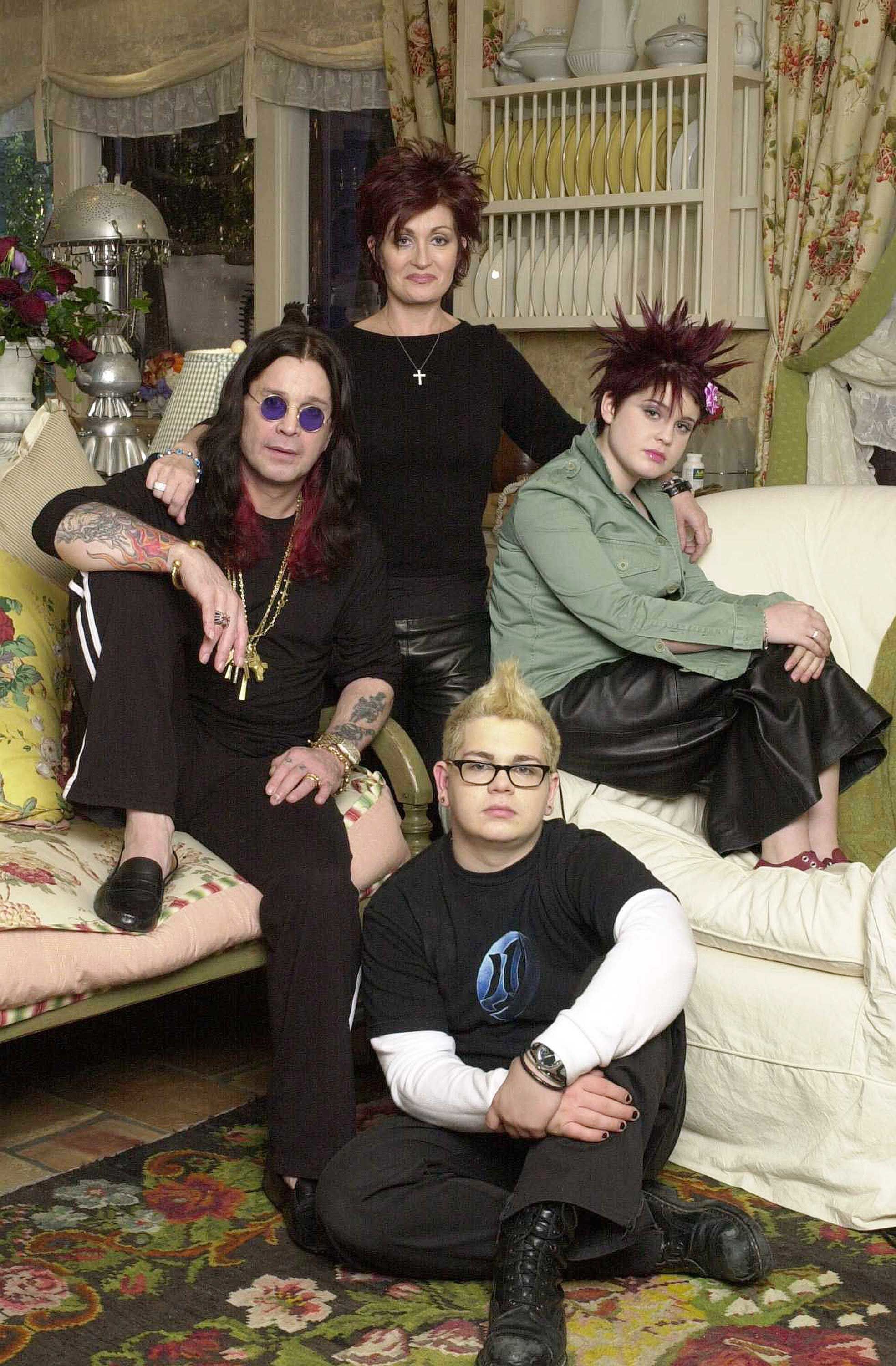 Ozzy, Sharon, Jack, and Kelly of the MTV reality series The Osbournes.
Photo Credit: Michael Yarish/MTV/Getty Images.
9:30 P.M.

Sometimes I'll look at clips from the old Osbournes TV show and they're like home movies for us. I know it was outrageous, but nothing was scripted. Everything was real and the show represented us 100 percent.
You'd never see a show like that now. Two crews living with us in the house on two different shifts around the clock. So many other guys in bands tried to do it afterwards. Oh, I've got kids and a couple of dogs. We could do a reality show. But it doesn't work like that. When you bring cameras into the home, you need a personality and you need something going on all the time. Otherwise it's going to be boring and you're going to get canceled.
10:15 P.M.
I love my dogs and cats, and I think the newest pooch might be the biggest troublemaker of the bunch. A very good friend of ours from England got me a Pomeranian, and she must weigh four pounds. She's tiny, but she's an absolute terrorist. She terrorizes the rest of the dogs.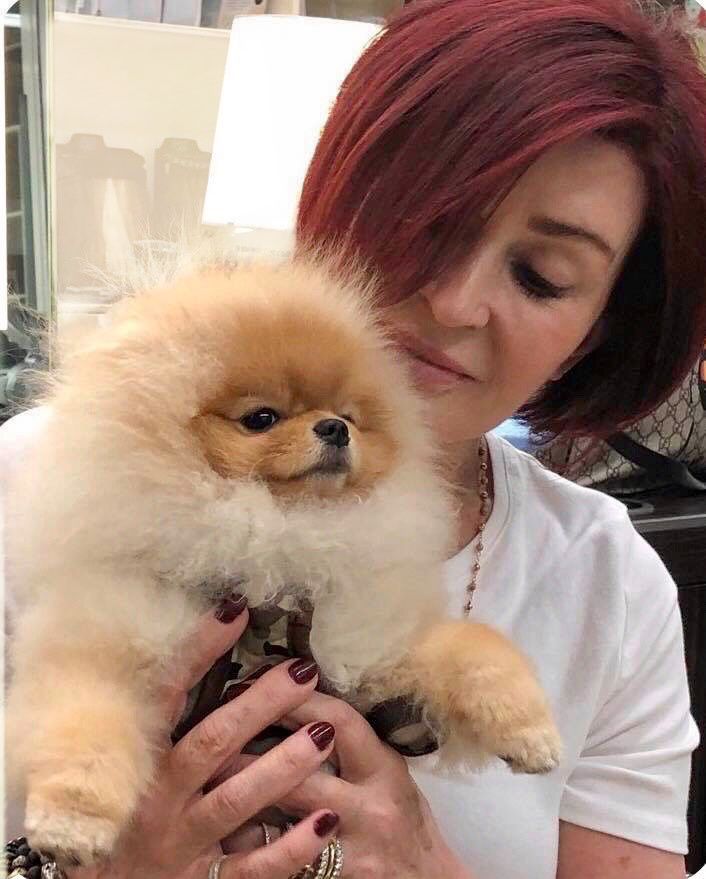 Sharon Osbourne and her Pomeranian Bella.
Photo Credit: Courtesy of Sharon Osbourne.
MIDNIGHT AND BEYOND
In the music biz, you become accustomed to staying up late. I'll read or watch videos to get ready for whoever's coming on The Talk. I don't care that I need to be up early. Sometimes we'll stay up until 1 or 2 or 3 a.m. I don't sleep much and I don't care. So, you yawn a little. But seriously, you don't want to miss anything. There's too much excitement in the world for sleep.
Originally published in Watch Magazine, March-April 2020.
Watch The Talk Weekdays at 2 P.M. ET/1 P.M. PT on CBS and Paramount+.