Photo Credit: Pamela Littky/©2020 Warner Bros. Entertainment Inc.
If you can't place the face, we're here to jog your memory.
By Nate Millado
This fall, you can catch Annaleigh Ashford in the new Chuck Lorre sitcom B Positive, premiering Thursday, Nov. 5. But chances are, you've already seen Ashford somewhere before. We're here to help you reacquaint yourself with the scene-stealing stage and screen veteran.
B Positive premieres Thursday, Nov. 5 at 8:30/7:30c on CBS and CBS All Access.
She's A Wicked Performer
Fingers crossed they'll let her sing on B Positive—because what a voice! In 2007, Annaleigh Ashford made a splash on the Great White Way as ditzy sorority sister Margot in Legally Blonde, her Broadway debut. Ever since, she's had standout performances in Hair, Rent, Legally Blonde,and Kinky Boots.But one of her best-known roles was as Glinda in the musical juggernaut Wicked. Here she is singing a bewitching rendition of "Wonderful."
She's A Tony Winner
Although she's a musical mainstay, Ashford earned the coveted Tony Award for a non-singing role. In 2015, she won Best Featured Actress in a Play for her turn as a laughably bad ballerina in a revival of the 1936 screwball comedy You Can't Take It With You. Relive her touching acceptance speech here.
She Puts Up A Good Fight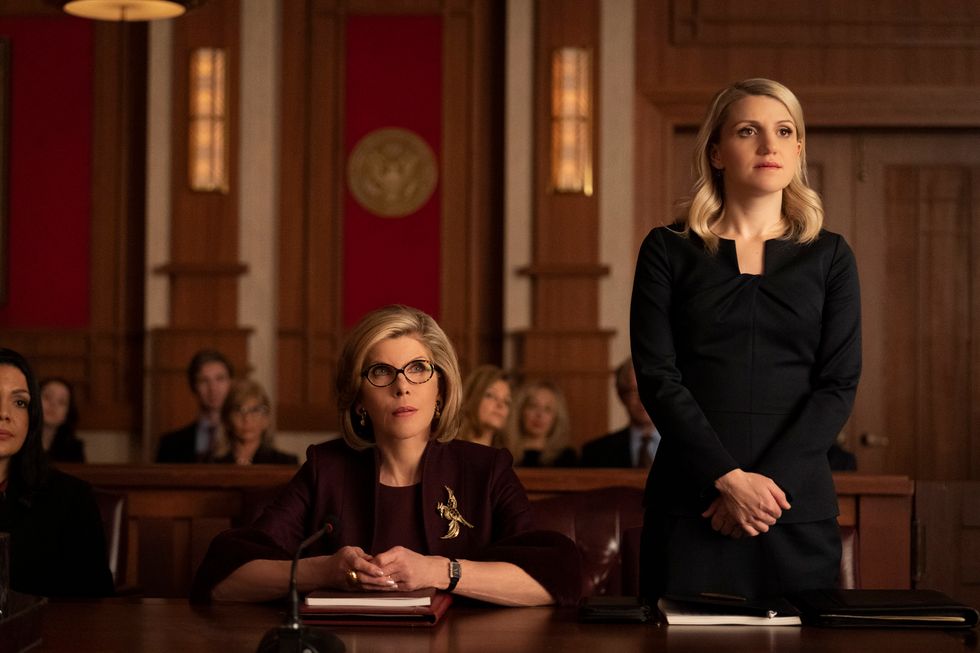 Christine Baranski as Diane Lockhart and Annaleigh Ashford in The Good Fight.
Photo Credit: Patrick Harbron/CBS.
Ashford more than holds her own opposite The Good Fight's Christine Baranski. She appeared in two Season 4 episodes: as a high-powered handler for a Hollywood bigwig named Harvey (yes, that Harvey) in the alternate-reality opener, and as a dot-obsessed lawyer in "The Gang Goes to War."
She Mastered Sex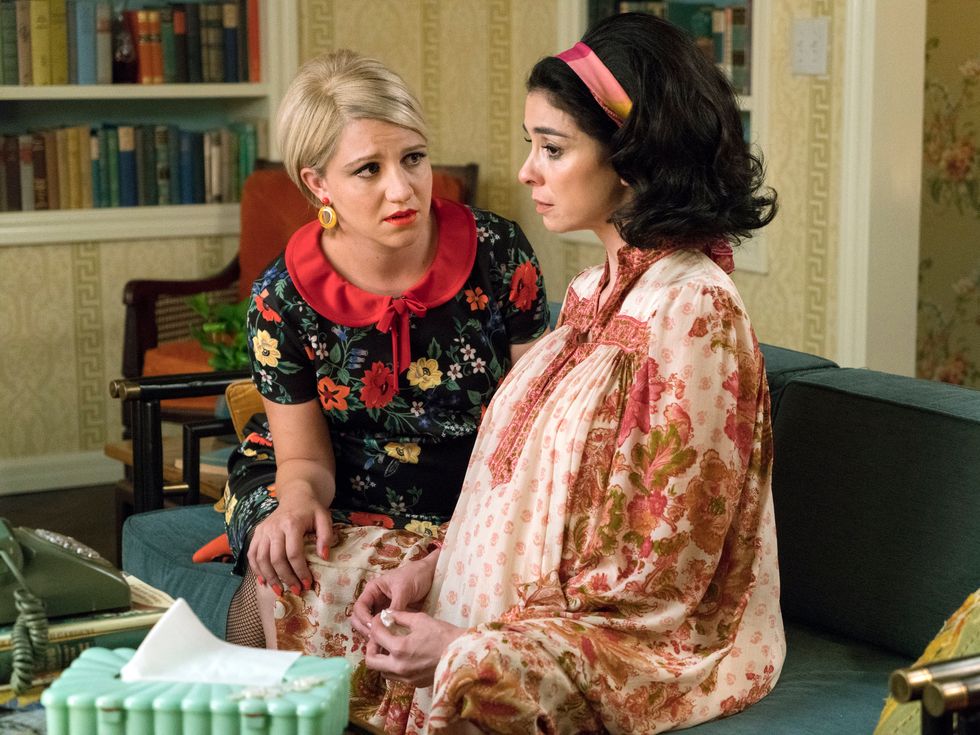 Annaleigh Ashford as Betty and Sarah Silverman as Helen in Masters of Sex.
Photo Credit: Warren Feldman/SHOWTIME.
Ashford's lesbian prostitute character, Betty DiMello, was supposed to be only a one-off on SHOWTIME's Masters of Sex. Instead, she was upped to series regular. "I think what that says about her is that she is such a unique voice," creator Michelle Ashford told Entertainment Weekly."She's such a delightful, interesting character, and she's a sort of subversive character."
God Friended Her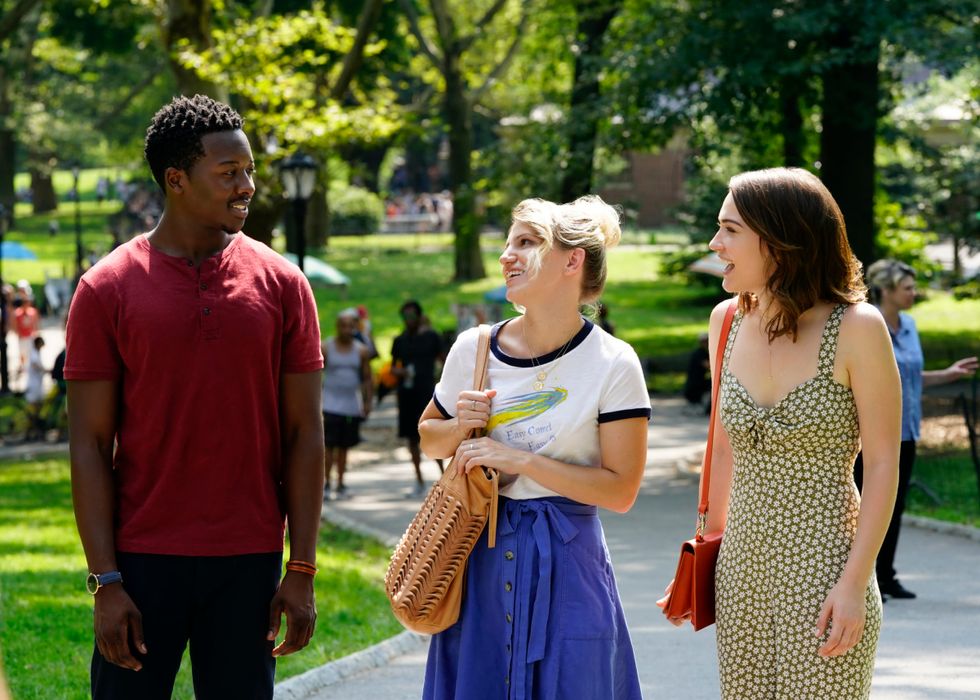 Brandon Micheal Hall as Miles Finer, Annaleigh Ashford as Fliss, and Violett Beane as Cara Bloom in God Friended Me.
Photo Credit: Mary Kouw/CBS.
Ashford guest-starred in the first season of CBS' God Friended Me as Fliss, a young woman searching for her old boyfriend who may have been "the one."
She Can Be Evil
Talk about a 180 from squeaky clean Glinda the Good Witch! Ashford is scary-good in Evil possessed woman named Bridget who cops to multiple murders during an exorcism. Check out a preview above and watch the full creepy episode on CBS All Access.
She'll "Move" You
If you happened to catch the legendary Stephen Sondheim's 90th birthday celebration/charity fundraiser, Take Me to the World, in April, you saw Ashford and Oscar nominee Jake Gyllenhaal re-create their roles from the critically acclaimed Broadway revival of Sunday in the Park With George. (She played artist George Seurat's lover and muse.)
Streaming performances can be hit or miss, but the dynamic duo knocked it out of the park. Watch their number here, and don't blame us if you're a puddle of tears by the end.
She's Positive-ly Funny
That brings us full circle to Ashford's starring role in B Positive as a rough-around-the-edges woman who volunteers her kidney to a man from her past (Thomas Middleditch). Catch the hilarious trailer here!
B Positive premieres Thursday, Nov. 5 at 8:30/7:30c on CBS and CBS All Access.