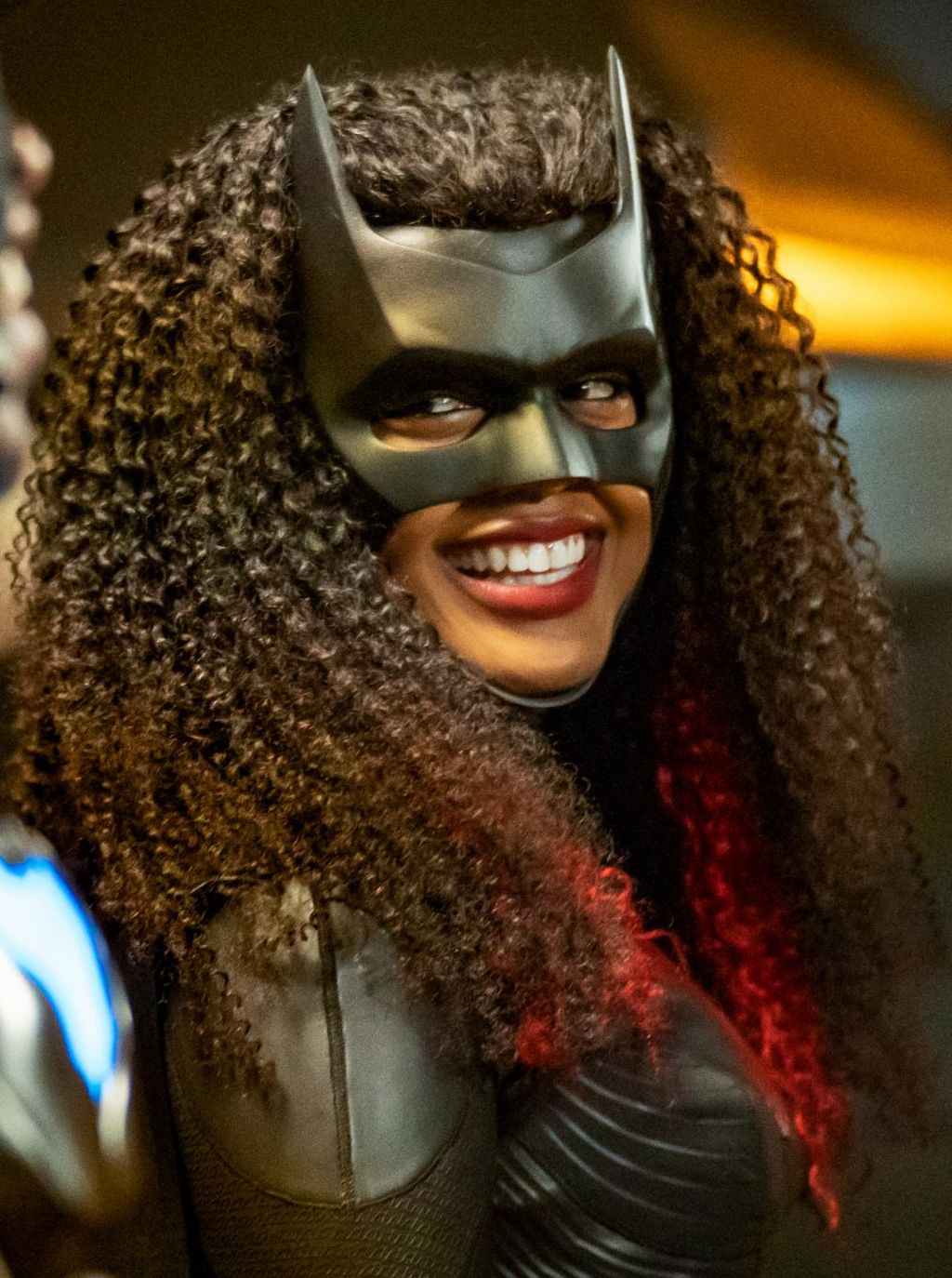 Colin Bentley/The CW -- (C) 2021 The CW Network, LLC. All Rights Reserved.
For The CW star, Women's History Month is the perfect time to celebrate female role models in her life and the film world.
By Carrie Berk
The CW's Javicia Leslie is utilizing Women's History Month to embrace her personal power. As the first Black Batwoman on The CW, Leslie views her role as a responsibility. "I show up as a woman. I show up as Black. I show up as everything that I was born to be," Leslie explains. "It's beautiful that just being who we are is now becoming a protest and an activism of its own."
Being a female in entertainment has not been easy for Leslie. She believes women—particularly women of color—are still striving to be seen, both behind and in front of the camera. "I think we're still on the journey of getting respect," she says. Here are some ways women are making strides.
SUBSCRIBE NOW: Enjoy 4 Digital Plus 2 Print/Digital Issues Of Watch Per Year — For Free!
---
Gaining Power Behind the Scenes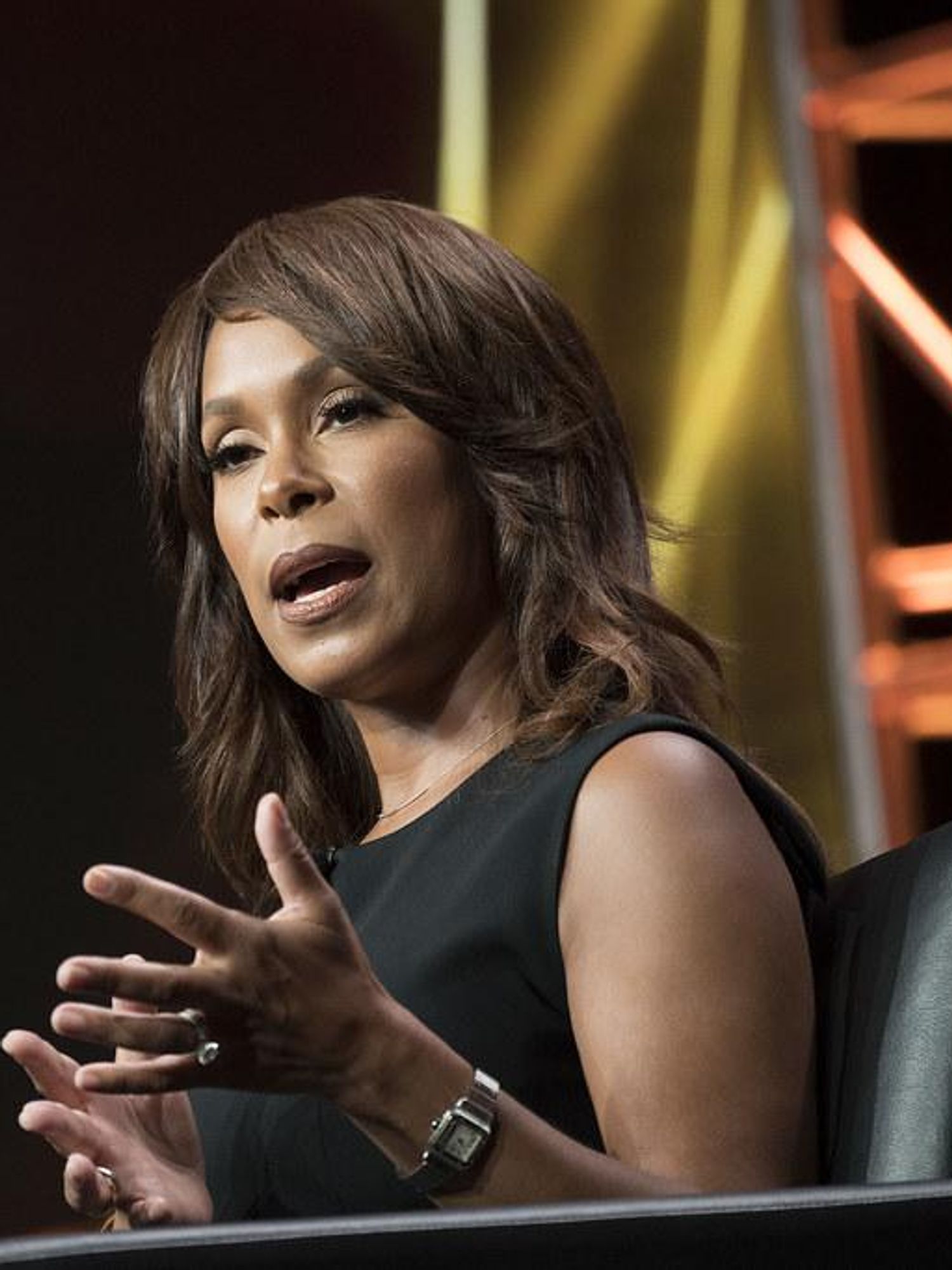 Channing Dungey, the first Black American president of a major broadcast television network
www.flickr.com
More female roles have emerged in film and television—and not just in front of the camera, Leslie says. "We're moving into a space where we're now the content creators, the storytellers, and the people that are hiring. We're the producers, the DPs, and the sound operators. Twenty years ago, women weren't the ones behind the scenes, the way we are now."

Leslie is encouraged by seeing more women of color represented behind the camera today. She cites Camille Friend, who was hired by Warner Brothers to ensure all actors and actresses of color are represented in the hair and makeup department.
"There are so many women that are now in charge, and that's what's making a difference," says Leslie, citing Channing Dungey, Chairman of Warner Brothers Television Group, as a prime example. "I'm excited for her reign. Having a female be in charge of something like that is great."
Taking the Director's Chair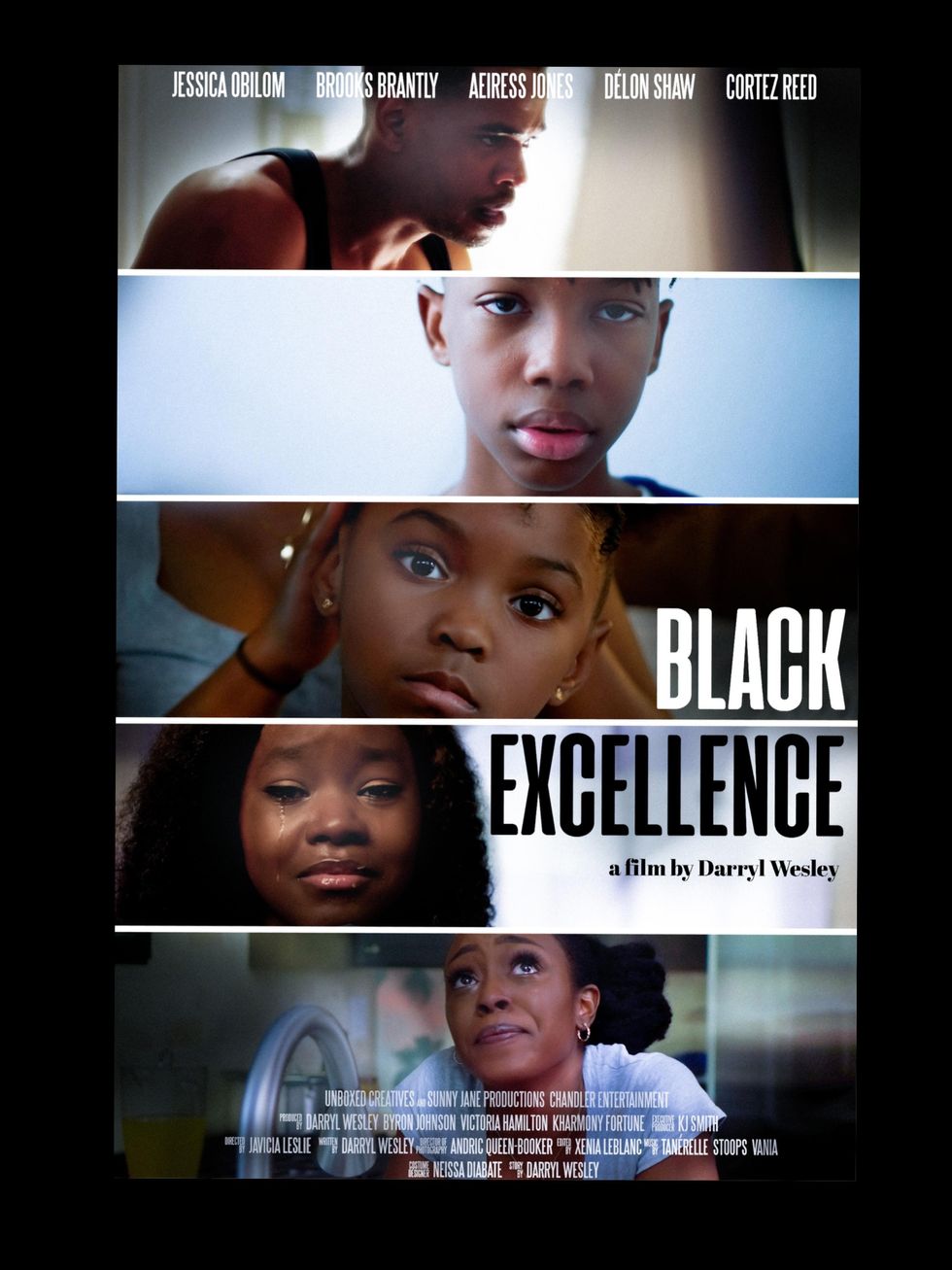 A promotional poster for the award-winning short film Black Excellence, directed by Javicia Leslie
Leslie stepped behind the screen to direct a short film last summer called Black Excellence, which won Best Short Film of 2021 at the DC Black Film Festival. "The short talks about a few very important subjects happening in our community, like the idea of the Black man being able to provide for his family, or topics such as suicide awareness," she explains.
"It inspires people to have conversations with the people they love. We're in this weird society where no one sits at the dinner table. The idea of my short was that when you have a family coming to the dinner table at the end of the day, it's the time when you talk about what's going on in your lives."
Celebrating New Voices
Barrier-breaking filmmaker Ava DuVernay
en.wikipedia.org
Leslie looks up to filmmaker Ava DuVernay. "I'm a huge fan because she does more than just create content. Her purpose is to make sure we have representation across the board, not just on screen but behind the camera as well," says Leslie. DuVernay created ARRAY CREW, a database that connects "below-the-line talent" with managers and casting agents in television and film.
To Leslie, joining the movement involves stepping outside of one's comfort zone, watching a show or movie that is not typically on one's watch list. "Give shows a chance when you know there's a female lead or showrunner," she suggests. "Tune in for one episode to add to the ratings. That shows the larger networks that our voices matter and that there is a market for our voices." Leslie sees a demand for content catered to females over 40 in particular, and she embraces this shift by tuning in and spreading knowledge about the shows.
Honoring Important Women in Her Own Life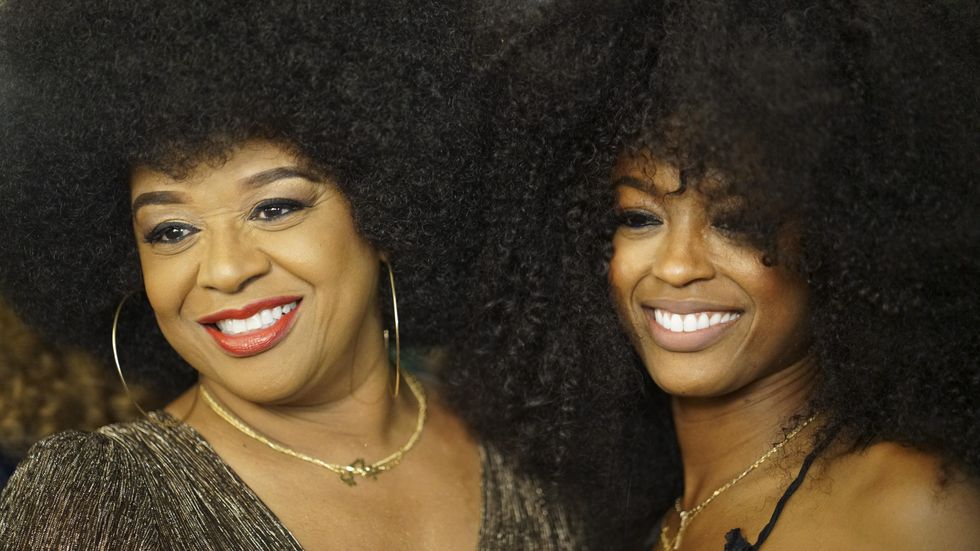 Javicia Leslie and her mom, Jacqueline Chandler
Bobby Quillard
Leslie may be a superhero onscreen, but off-screen she celebrates a different superhero: her mom. "My mom is a huge role model," says Leslie. "She actually runs my company. She's insanely intelligent. You could pretty much give her any job, and she's going to get it done." Like mother, like daughter.
This month, she's making sure to honor the woman who gave her the courage to fly. "My mom is turning 65, so we're going to St. Martin at the end of the month to celebrate her," Leslie says.

Taking the Superhero Mantle Seriously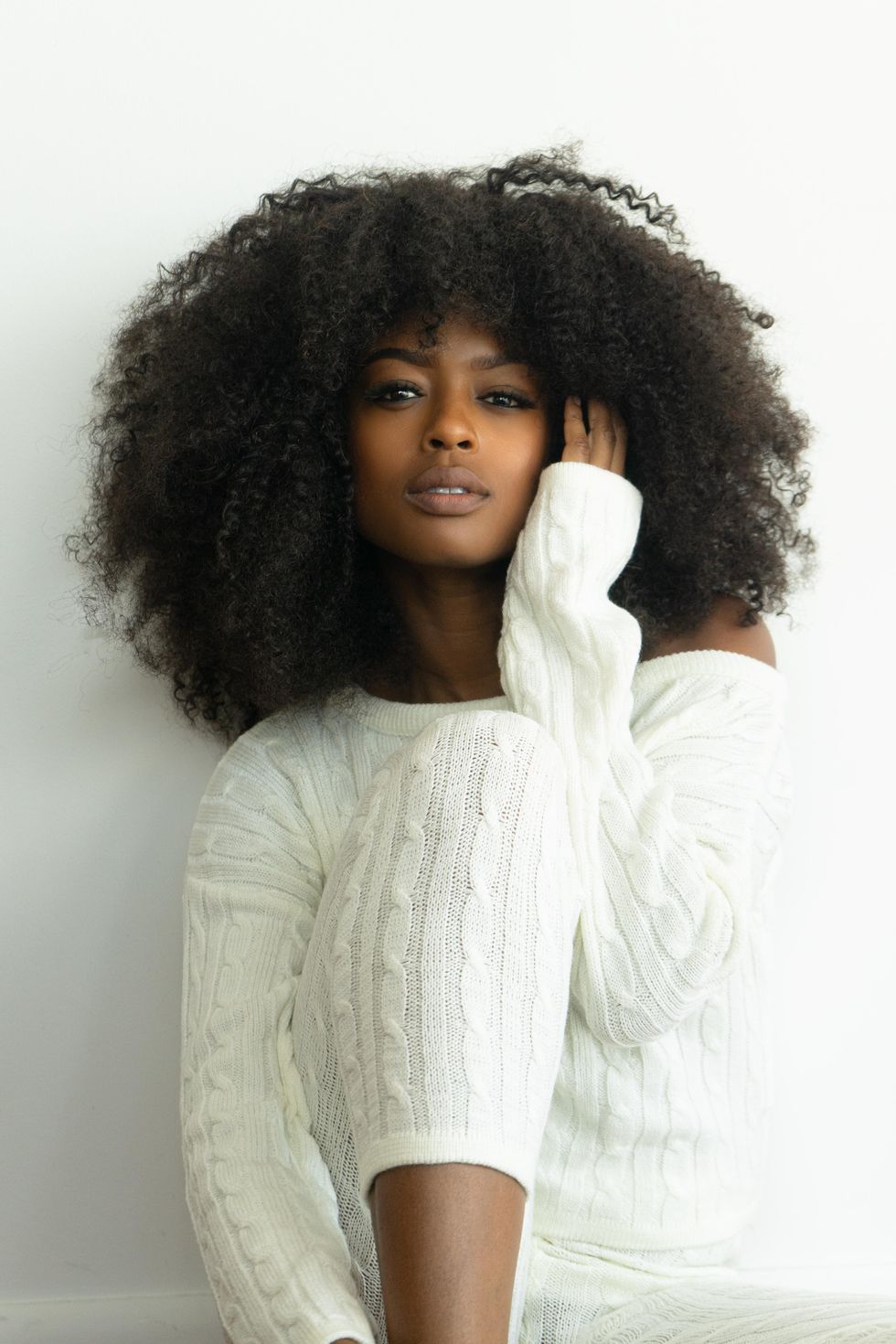 Leslie sheds her superhero costume for comfy white knits
commons.wikimedia.org
Javicia Leslie strives to be a role-model year-round and to spark conversations about gender and race. She sees Women's History Month as the perfect opportunity to further her message of inclusivity.
"I love that we have Women's History Month right after Black History Month, because it really does encompass my platform as a whole," she says. "My journey comes from not just being an actor, but from being who I am. What I've learned most about Batwoman is that I have everything in me to be anything that I want to be. To be who I am authentically and be a role model is an honor."
Stream Batwomanon The CW.
SUBSCRIBE NOW: Enjoy 4 Digital Plus 2 Print/Digital Issues Of Watch Per Year — For Free!