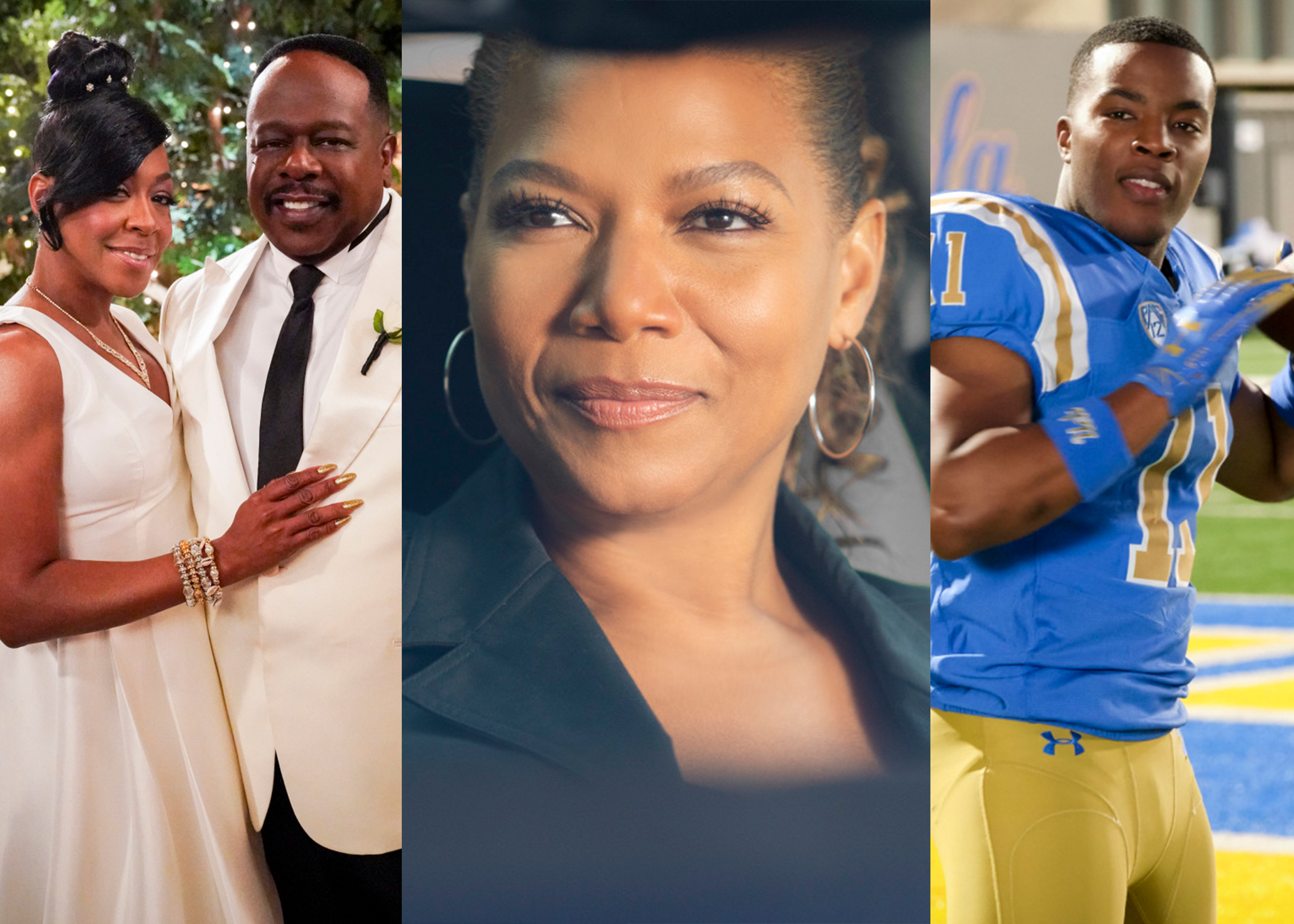 Photo Credit: (From left) Monty Brinton/CBS, Barbara Nitke/CBS, Tina Thorpe/The CW.
Watch recognizes Black excellence on CBS, Paramount+, and The CW.
By Nate Millado
Good shows make us laugh or cry; great shows make us think long after the end credits roll. To borrow from the title of The Neighborhood's Season 1 ender: "Welcome to the Conversation."
In honor of Black History Month, Watch salutes groundbreaking shows, breakout performances, and barrier-breaking moments featuring African-American televisionaries.
SUBSCRIBE NOW: Enjoy 4 Digital Plus 2 Print/Digital Issues Of Watch Per Year — For Free!
Sonequa Martin-Green (Star Trek: Discovery)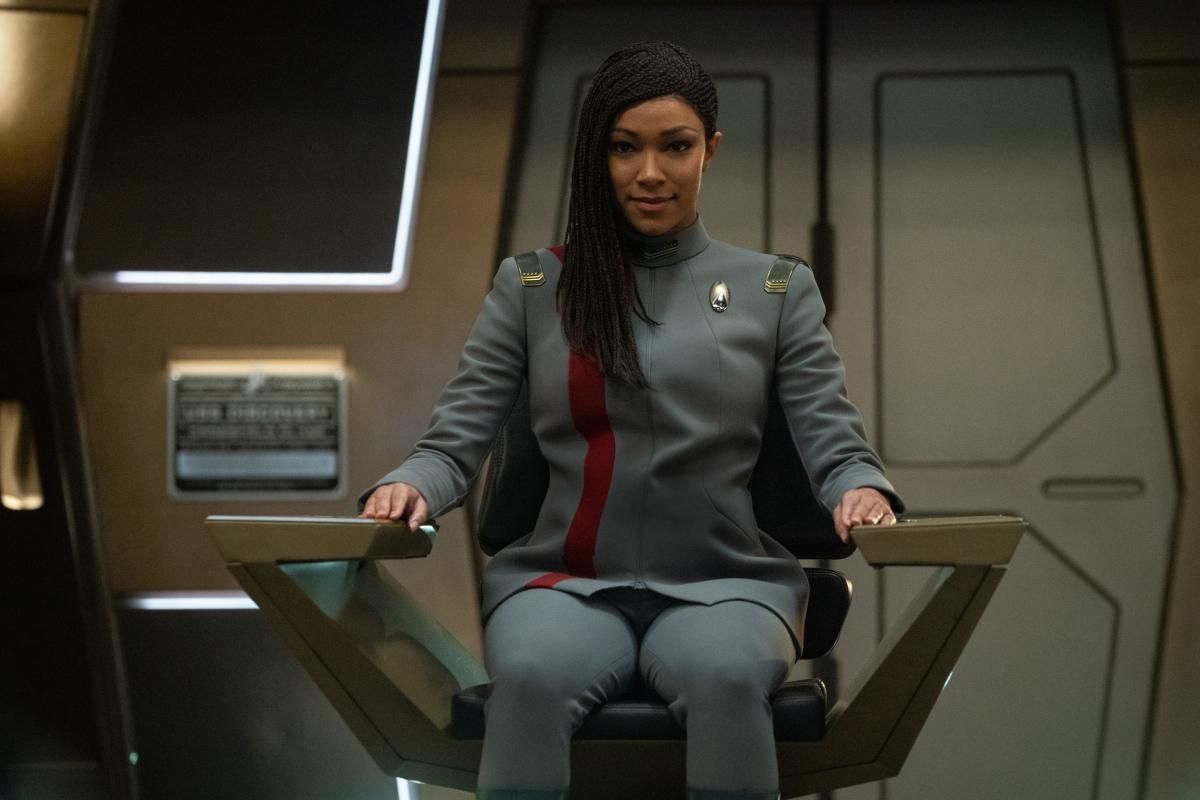 Sonequa Martin-Green as Commander Burnham of the CBS All Access series Star Trek: Discovery.
Photo Credit: Michael Gibson/CBS.
Star Trek has been boldly blazing trails for over 50 years now, and as Commander Michael Burnham on Star Trek: Discovery, actress Sonequa Martin-Green made history. "Being the first Black female lead of a StarTrek show. I don't know if I can put it into words how honored I am and how blessed I am to be in this position at a time such as this," she told Watch.

Watch all episodes of Star Trek: Discovery streaming on Paramount+.
Tichina Arnold and Cedric the Entertainer (The Neighborhood)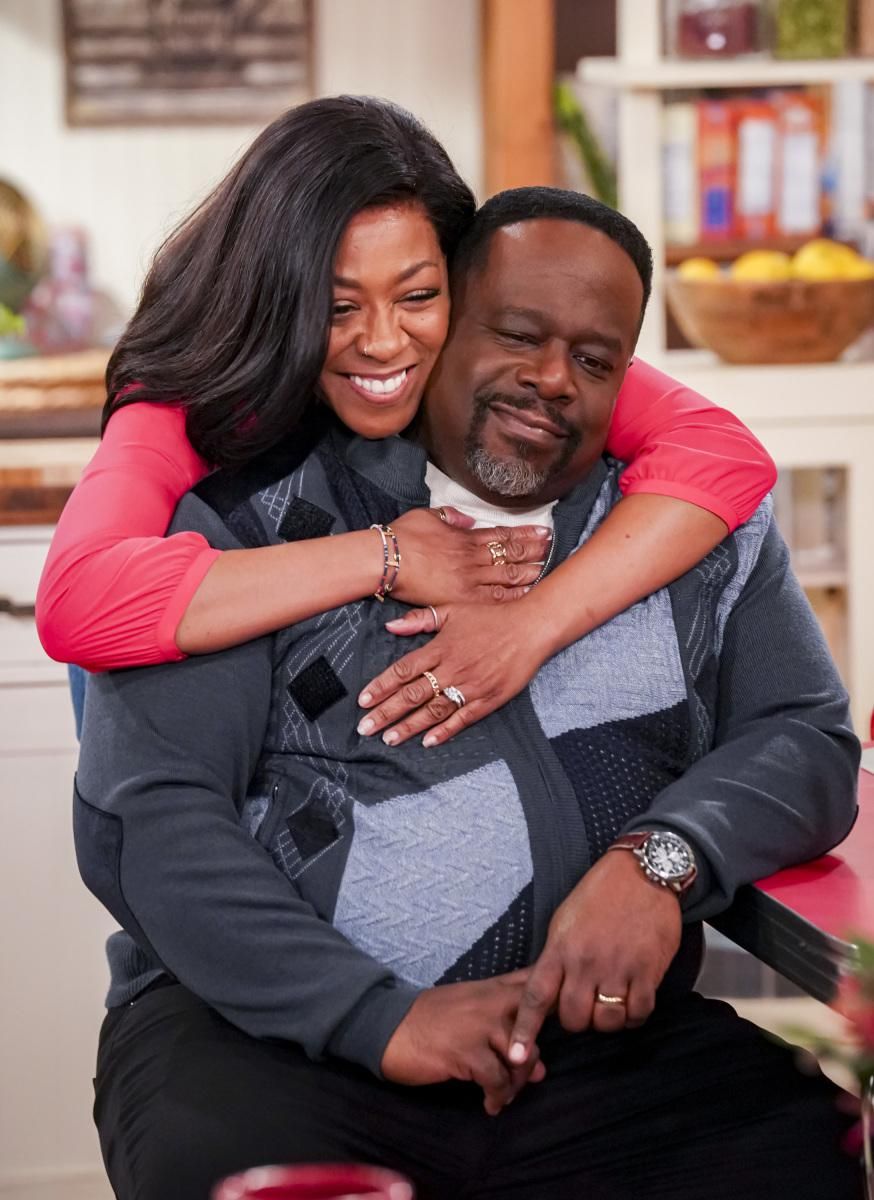 Tichina Arnold (Tina Butler) and Cedric the Entertainer (Calvin Butler) in The Neighborhood.
Photo Credit: Monty Brinton/CBS.
From Martin to Everybody Hates Chris,actress Tichina Arnold has played a pivotal role (onscreen and off) in bringing the authentic Black experience to mainstream TV. "I'm grateful that I can be a part of a body of work that understands me as a Black woman in America and that actually displays me as a Black woman in America," she recently told Watch. Her latest hit CBS sitcom, The Neighborhood—co-starring and produced by Cedric the Entertainer—isn't afraid to tackle timely issues or start challenging conversations, like the Black Lives Matter-centric Season 3 opener, "Welcome to the Movement."
Cedric was one of The Original Kings of Comedy (along with D.L. Hughley, Steve Harvey, and the late Bernie Mac) and inspired the next generation of Black entertainers. "Kevin Hart definitely was like, 'I love Kings. I love y'all. I watched y'all and was like, that's it," Cedric told Complex.

The Neighborhood airs on Mondays at 8 p.m. ET/PT on CBS and streams on Paramount+.
The Cast of Bob ♥️Abishola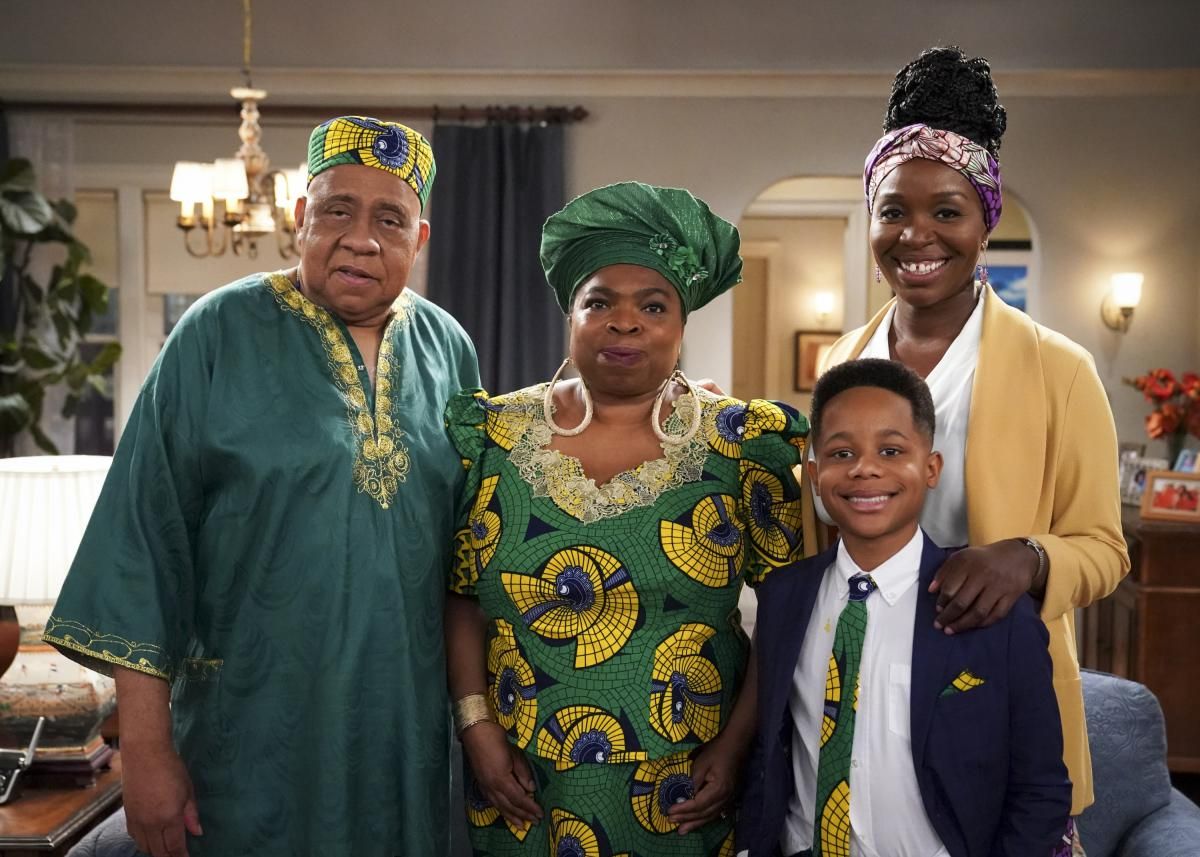 Barry Shabaka Henley as Uncle Tunde, Shola Adewusi as Auntie Olu, Travis Wolfe, Jr. as Dele, and Folake Olowofoyeku as Abishola in Bob ♥️Abishola.
Photo Credit: Michael Yarish CBS.
When Hollywood agents encouraged Folake Olowofoyeku to change her name, she refused. And now she is a household name, thanks to her starring turn as a no-nonsense nurse being wooed by a sock salesman (Billy Gardell). Bob ♥️Abisholais a revolutionary rom-com that features a Nigerian family, a first for an American sitcom on a major network.
Also groundbreaking: Its talented cast—including Barry Shabaka Henley,Shola Adewusi,Gina Yashere, Bayo Akinfemi, and Tony Okungbowa—speaks the Yoruba language on the series.
Bob ❤️ Abishola airs Mondays at 8:30 p.m. ET/PT on CBS. Stream anytime on Paramount+.
Mike Colter (Evil)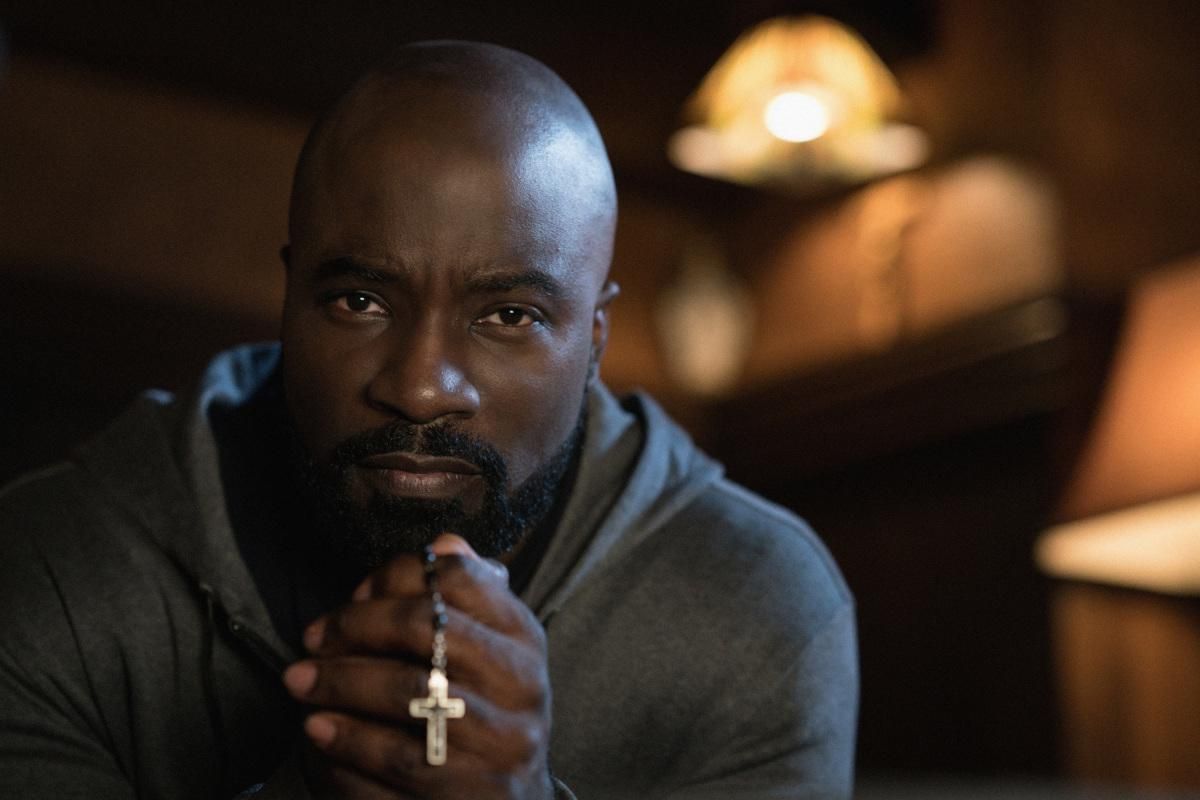 Mike Colter as David Acosta in Evil.
Photo Credit: Elizabeth Fisher/CBS.
Demons and possessions and hauntings, oh my! Paramount+'s scary-good series Evilstars Mike Colter as a priest-in-training investigating paranormal cases. Colter, who last broke ground as Netflix's Luke Cage, gives such a nuanced performance, he makes a believer out of the most ardent supernatural skeptics.
Catch up on all episodes of Evilstreaming on Paramount+.


LL COOL J (NCIS: Los Angeles)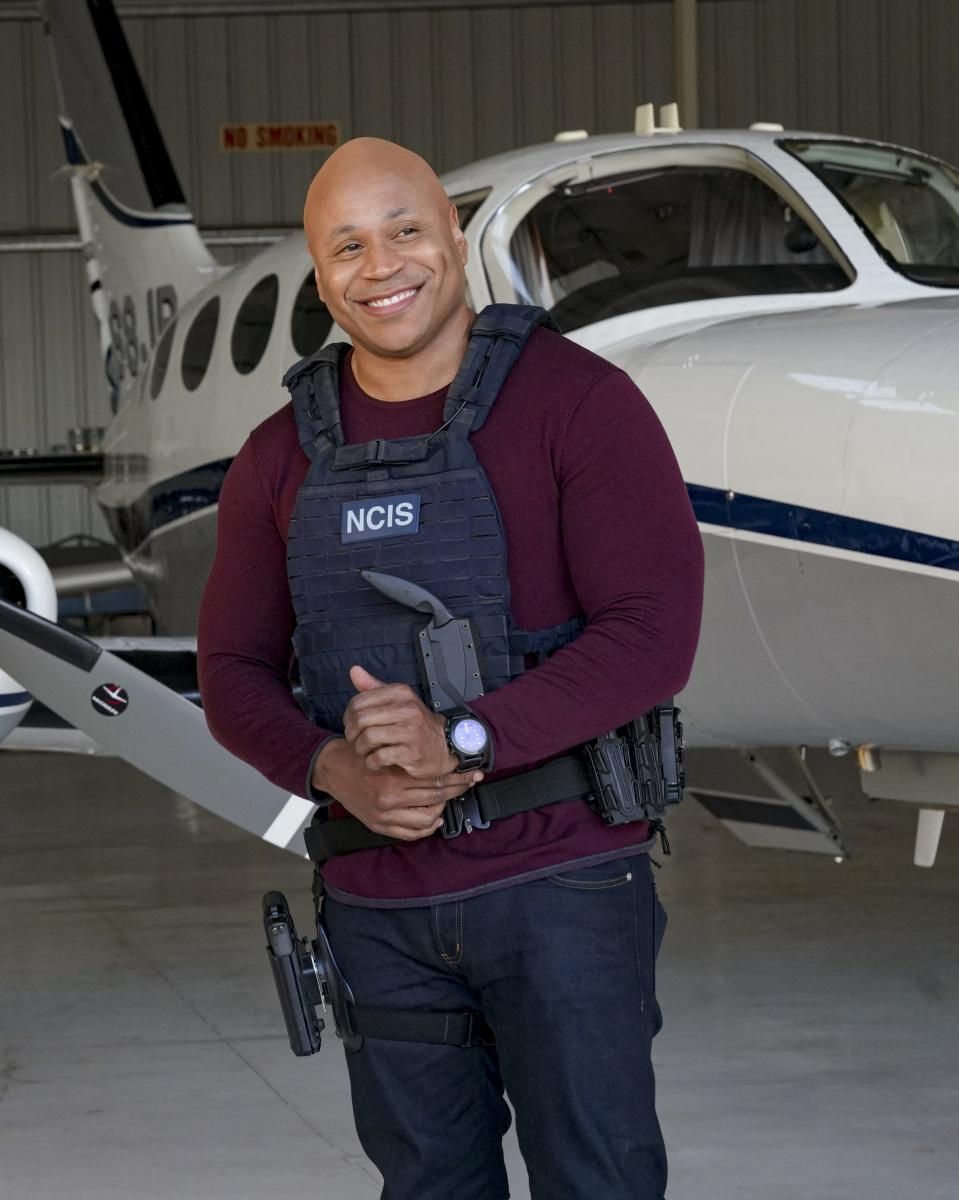 LL COOL J (Special Agent Sam Hanna).
Photo Credit: Ron Jaffe/CBS.
NCIS: Los Angeles fans know and love LL COOL J as Sam Hanna. But in 2017, the hip-hop legend and two-time GRAMMY winner made history as the first rapper to receive the prestigious Kennedy Center Honor, which celebrates a recipient's lifetime contribution to the arts.
Watch NCIS: Los Angeles on CBS and streaming on Paramount+.
Javicia Leslie (Batwoman)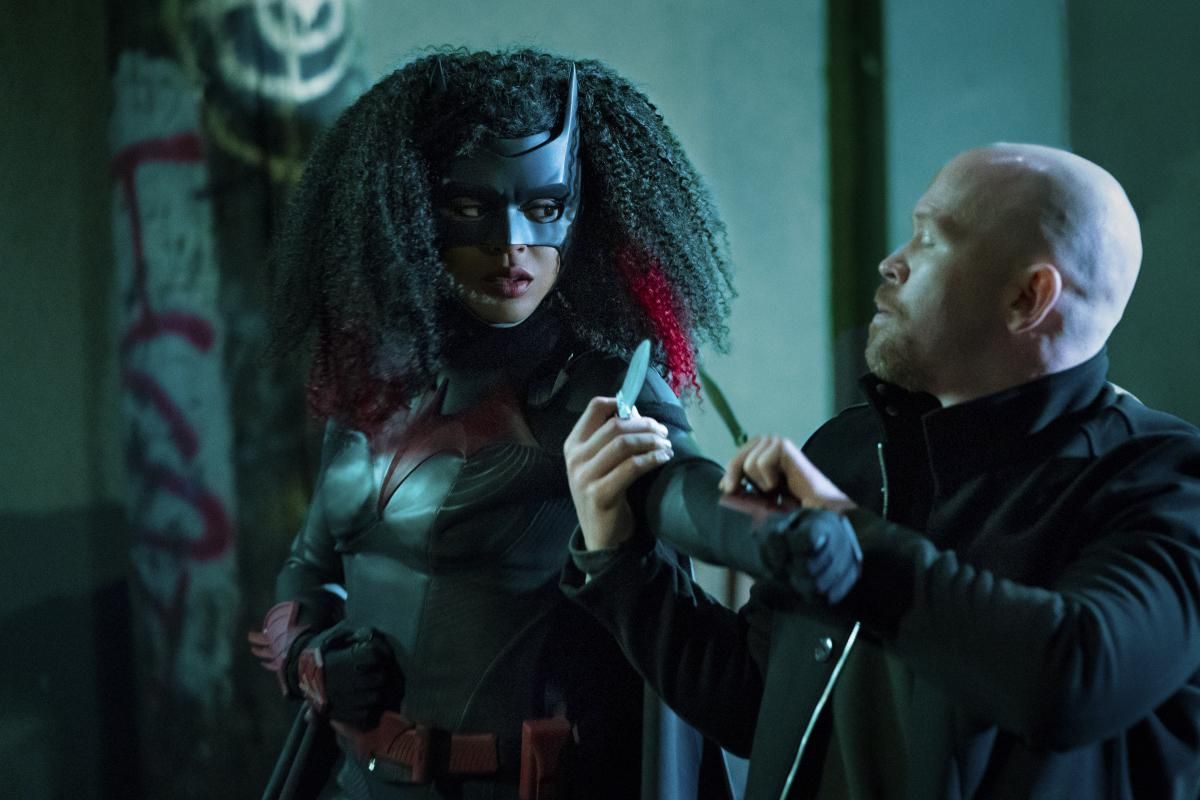 Javicia Leslie as Batwoman and Alex Morf as Victor Zsasz in The CW's Batwoman.
Photo Credit: Katie Yu/The CW.
When the new season of Batwoman premiered in January 2021, there was a new barrier-breaking badass in Gotham—Javicia Leslie, who took over the cape and cowl from Ruby Rose. The weight of the role certainly isn't lost on her. "To know that this role represents so many people who have felt underrepresented, that has dawned on me," she told Watch.
"I don't look at it as a weight; I look at it as a blessing—so I'm really excited to be able to be a part of this story that's being told." She adds: "I have this belief that if you see it, you can be it." Leslie, who identifies as bisexual, also marveled at joining "this groundbreaking show which has been such a trailblazer for the LGBTQ+ community."
Watch Batwoman on The CW. Stream next day free only on CWTV.com and The CW app.
Daniel Ezra (All American)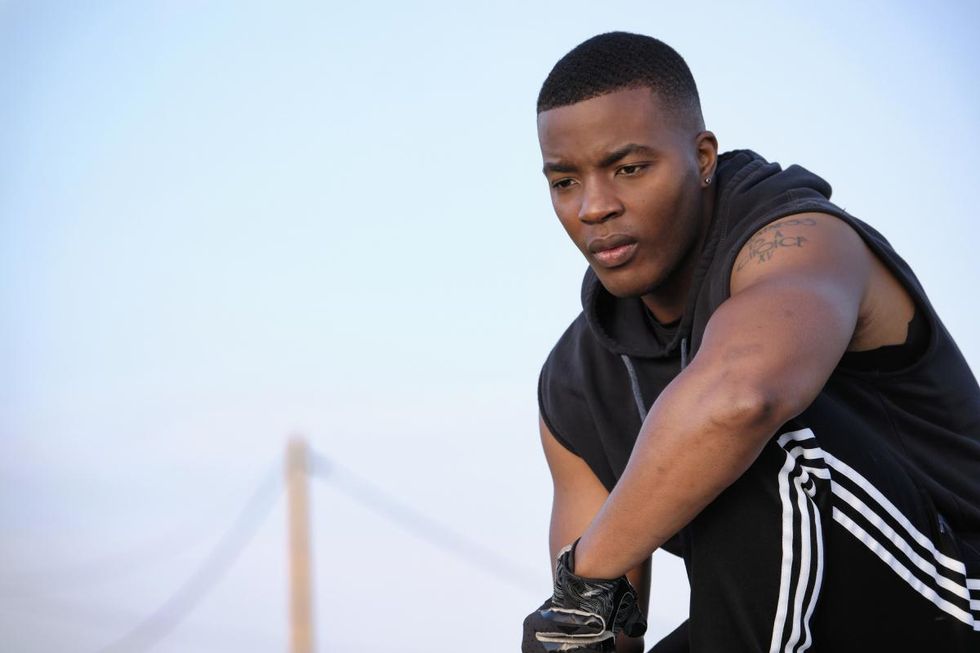 Daniel Ezra as Spencer in All American.
Photo Credit: Tina Thorpe/The CW.
Meet All American MVP Daniel Ezra, who plays a promising student-athlete struggling to reconcile his Compton identity with his rising football career at a Beverly Hills high school. The CW's coming-of-age sports drama has really scored with viewers—and we can't wait to see what the new season brings on February 21!
Stream full episodes of All American free on CWTV.com and The CW app.
Queen Latifah (The Equalizer)
Queen Latifah as Robyn McCall in The Equalizer.
Photo Credit: Barbara Nitke/CBS.
In The Equalizer,Queen Latifah plays a problem-solving vigilante for ordinary folks out of options. But IRL, Queen Latifah was throwing out lifelines long before she was Robyn McCall. The pioneering MC paved the way for female rappers like Nicki, Cardi, Megan, and more.
Her Living Single alter ego "Khadijah" empowered an entire generation of women. And she's entertained us for decades on the big screen in films like Girls Trip, Set It Off, and Chicago (which earned her an Oscar nomination). All hail the Queen!
Watch The Equalizer on CBS and streaming on Paramount+.
Shemar Moore (S.W.A.T.)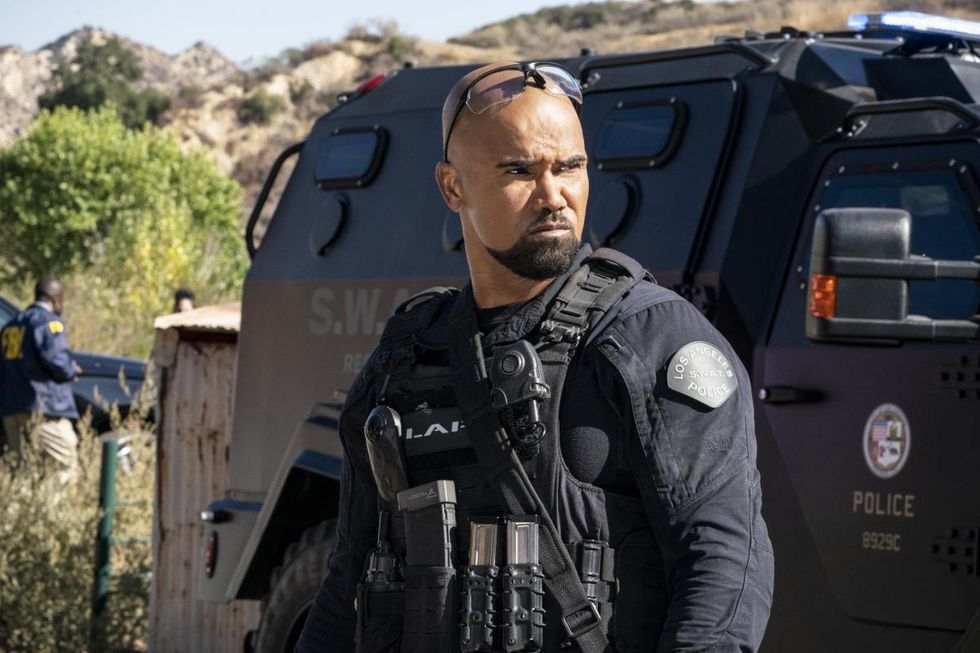 Shemar Moore as Daniel "Hondo" Harrelson in S.W.A.T.
Photo Credit: Bill Inoshita/CBS.
Shemar Moore has called CBS home for decades. The Emmy winner kicked off his career as Malcolm Winters on The Young and the Restless and played fan-favorite Derek Morgan on Criminal Minds.
The hunky actor now stars as Hondo on S.W.A.T., patrolling the L.A. streets as a trained member of the Special Weapons and Tactics police unit. Offscreen, Moore is doing his part to find a cure for multiple sclerosis through his clothing brand, Baby Girl (a nod to his Criminal Minds catchphrase), with proceeds funding MS research.
S.W.A.T.airs Sundays at 10 p.m. ET/PT on CBS. Stream anytime on Paramount+.
Jordan Peele (The Twilight Zone)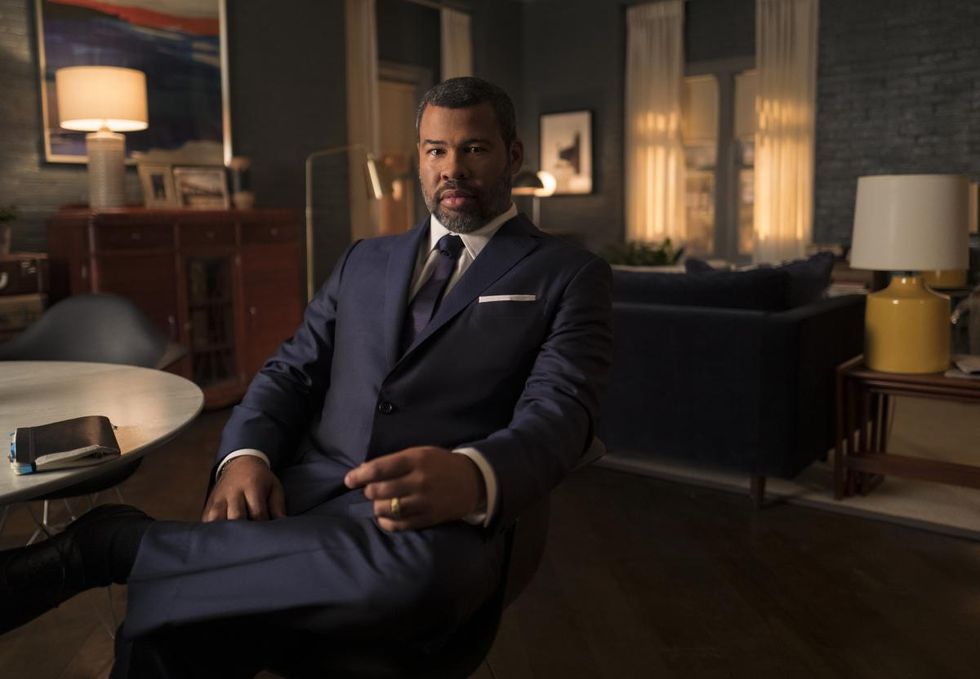 Jordan Peele as The Narrator of the CBS All Access series The Twilight Zone.
Photo Credit: Robert Falconer/CBS.
Jordan Peele is a master of creating socially relevant art. He won an Oscar for writing Get Out and an Emmy for his satirical sketch series, Key and Peele.By reimagining The Twilight Zone—for which he also serves as The Narrator—Peele continues to push boundaries by tackling red-button issues head-on.
Take first-season standout, "Replay," which starred Sanaa Lathan as a mother harassed by a racist state trooper while taking her son (Damson Idris) to college.
Stream The Twilight Zone and Key and Peeleon Paramount+.
CCH Pounder (NCIS: New Orleans)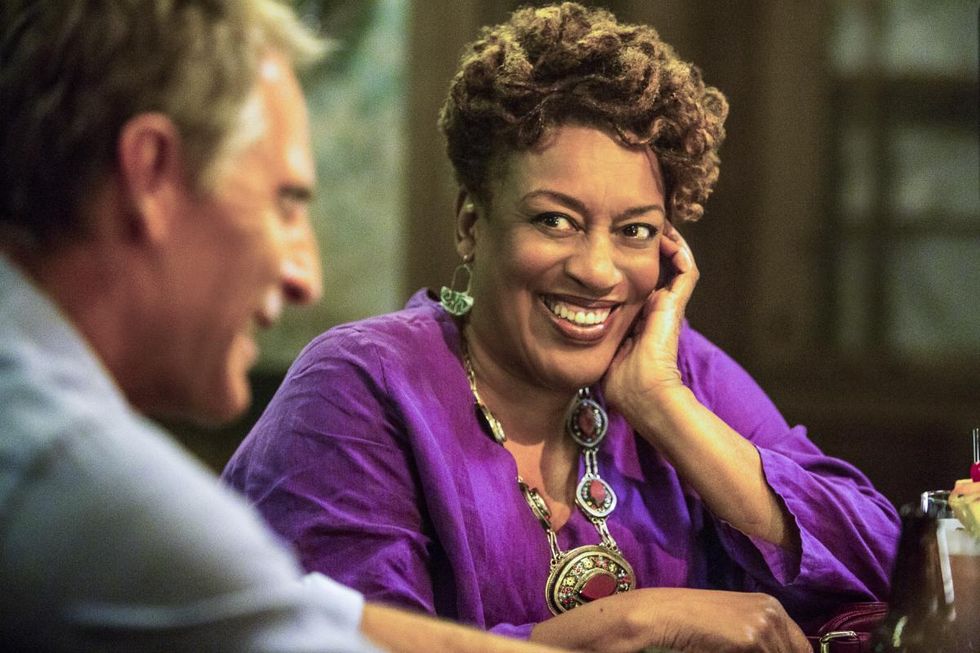 Scott Bakula as Special Agent Dwayne Pride and CCH Pounder as Dr. Loretta Wade in NCIS: New Orleans.
Photo Credit: Skip Bolen/CBS.
To NCIS: New Orleans diehards, she's medical examiner Dr. Loretta Wade. But legendary actress CCH Pounder has always been praised by critics and fans alike for her powerful performances on the big and small screens. She's a four-time Emmy nominee—for iconic series ER, The X-Files, The No. 1 Ladies' Detective Agency, and The Shield—and will reprise her role in James Cameron's Avatar sequels.
Bet you didn't know she was also nominated for a GRAMMY (for Best Spoken Word Album)! CCH Pounder is a longtime advocate for the arts; a fraction of her vast collection of sculpture, paintings, photos and installations was featured in Queen: An Exhibition.

Stream NCIS: New Orleans episodes on Paramount+.

Halle Berry (Extant)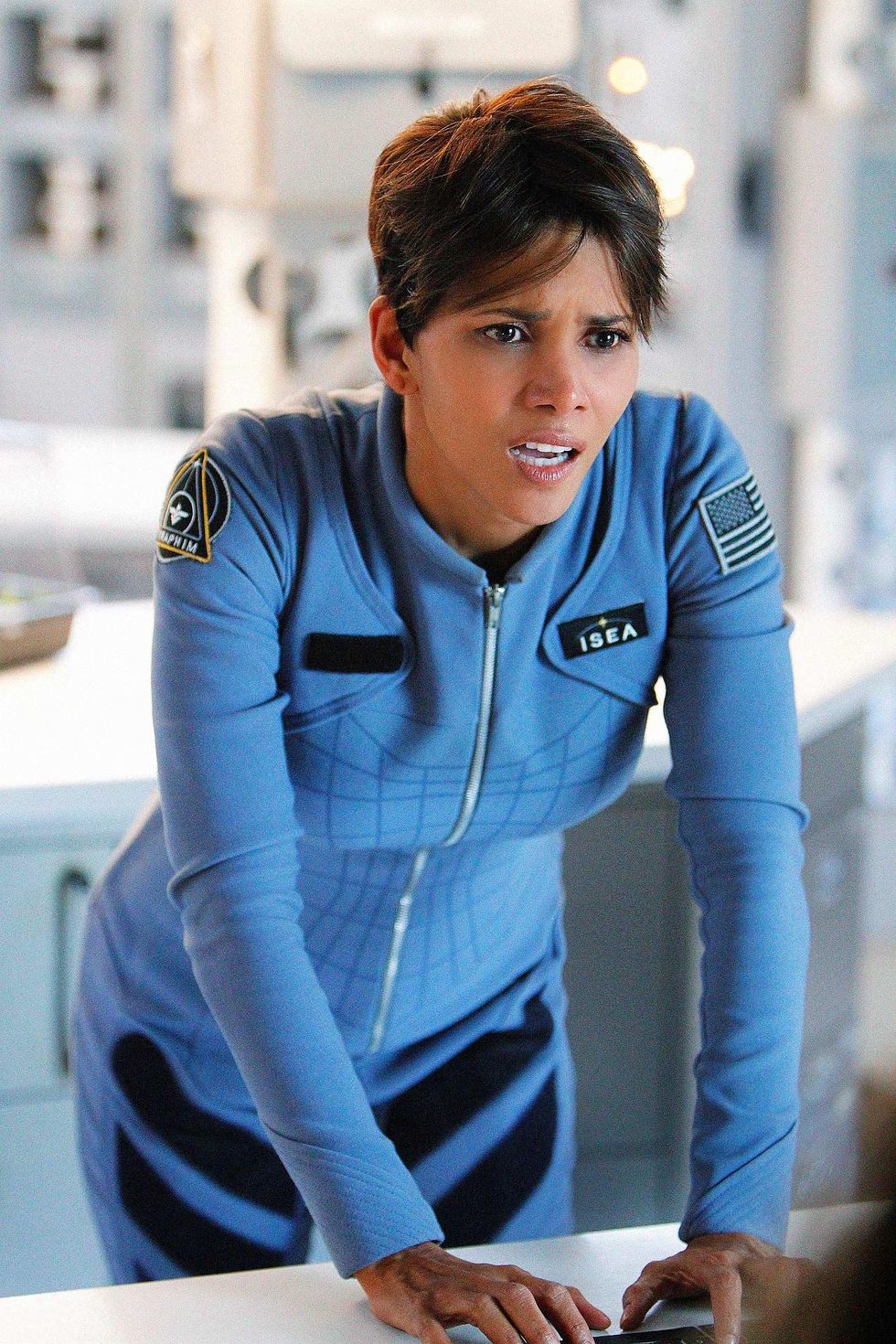 Halle Berry as Molly Woods in Extant.
Photo Credit: Sonja Flemming/CBS.
Halle Berry is the first African-American woman to win Best Actress at the Oscars. She also brought her star power to the small-screen as astronaut Molly Woods in Steven Spielberg's summer event series, Extant. "I think it's really important that we keep forging ahead," she told Deadlineat the time. "Being women of color, not necessarily letting our color precede us but just search out strong, character-driven, complicated roles that we can play. We no longer have to be in the background or be the sidekicks."
SUBSCRIBE NOW: Enjoy 4 Digital Plus 2 Print/Digital Issues Of Watch Per Year — For Free!
Excerpts originally published in Watch Magazine, January-February 2021.
Seasons 1 and 2 of Extant are available to stream on Paramount+.