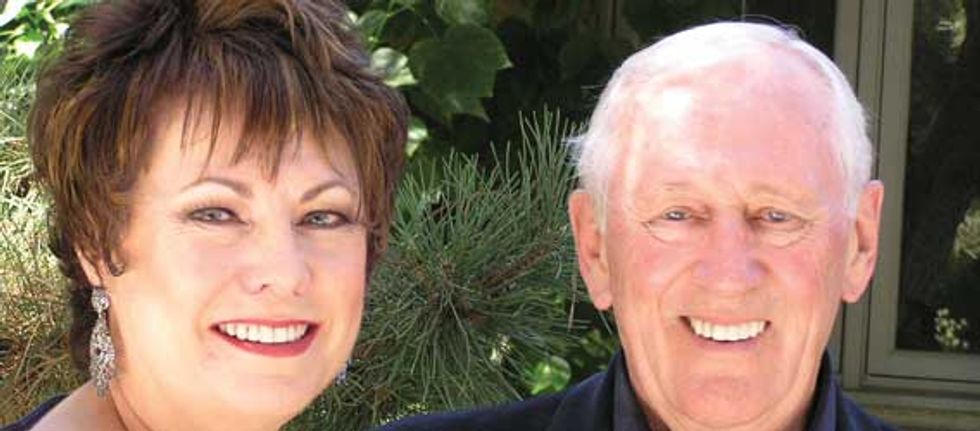 ­­
As a staunch family patriarch and retired police commissioner, straight-shooting Henry Reagan keeps family traditions and advice close. Here's a candid look at what actor Len Cariou holds dear at home.
Hometown: Winnipeg, Manitoba
Current home: West New York, New Jersey
My three favorite hotels where I've spent vacations:
Hotel Cipriani, Venice; La Mamounia, Marrakech, Morocco; La Costa Resort & Spa, Carlsbad, Calif.
Presently resides in: A traditional-style apartment with my wife, Heather. I've lived here 11 years. I want guests to feel immediately warm and welcome when they come into my home.

My worst decorating mistake ever was: Installing floral wallpaper upside down.

My favorite room in the house is: The balcony. Why? I have a million-dollar view of the west side of Manhattan, from the George Washington Bridge to the Verrazano Narrows, with the Hudson River at my feet. Watching how the city changes every day is like time-lapse photography.
My prized home accessory: Wolf stove.
In my home, I collect: Eskimo sculptures.
Similarities between my own interior look and that of my character, Henry Reagan: Heather and I would be very comfortable in his house. We shot the pilot for Blue Bloods in the Toronto home of a very famous Canadian hockey player by the name of Red Kelly. It had a lot of good wood in the living room and dining room.