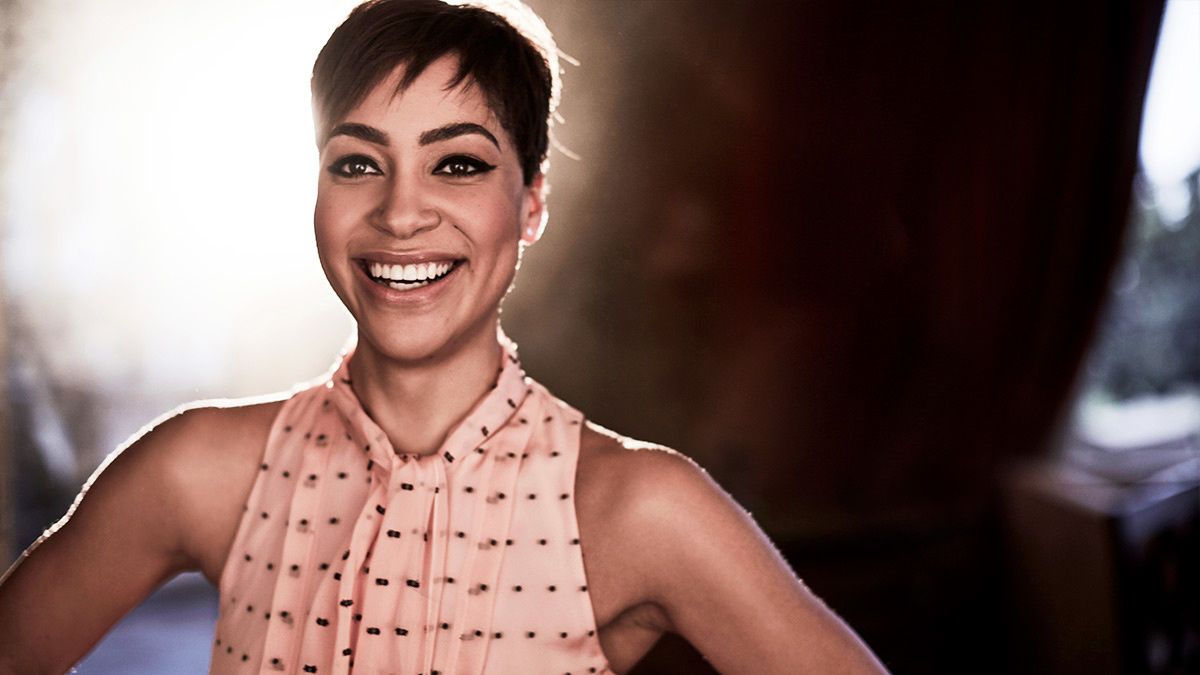 Photo Credit: Maarten de Boer/The Licensing Project.
On The Good Fight, Cush Jumbo plays force-of-nature lawyer Lucca Quinn. In real life, she's a playwright-dancer-stage actor-new mom who is just as fierce.
By David Hochman

There's no one in the world with my name: Cush Jumbo. When you're a kid, you just want to be called Jane Smith because an unusual name is embarrassing. But when you grow up and become an actor, it's the best thing in the world, because once people hear my name, they never forget it.
The Good Fight streams exclusively on CBS All Access.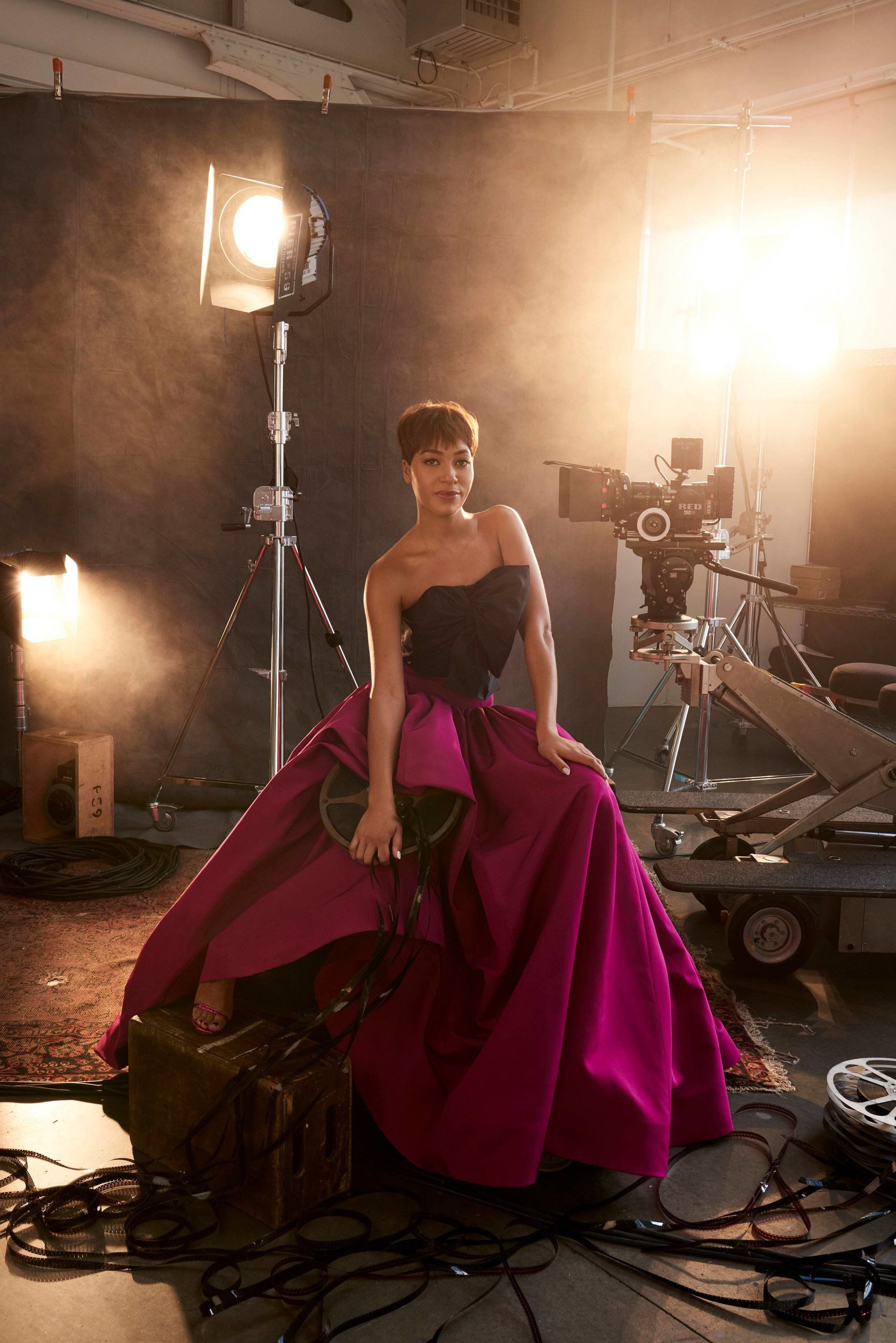 Photo Credit: Kristian Schuller.
Coming from a family of seven has its advantages. You understand that life isn't fair and things don't always go your way. You're never the center of attention. You have to fight to be seen and heard. It makes you resilient—which has been quite helpful in show business.
Lucca and I have a lot more in common now than when I first started playing her. We've shared a lot. I was pregnant when I was filming, and then the character got pregnant, too. I gave birth on the show [a month after] I gave birth in real life. I love that Lucca knows exactly what she wants, but overall she's a little more ballsy and I'm a little more accommodating.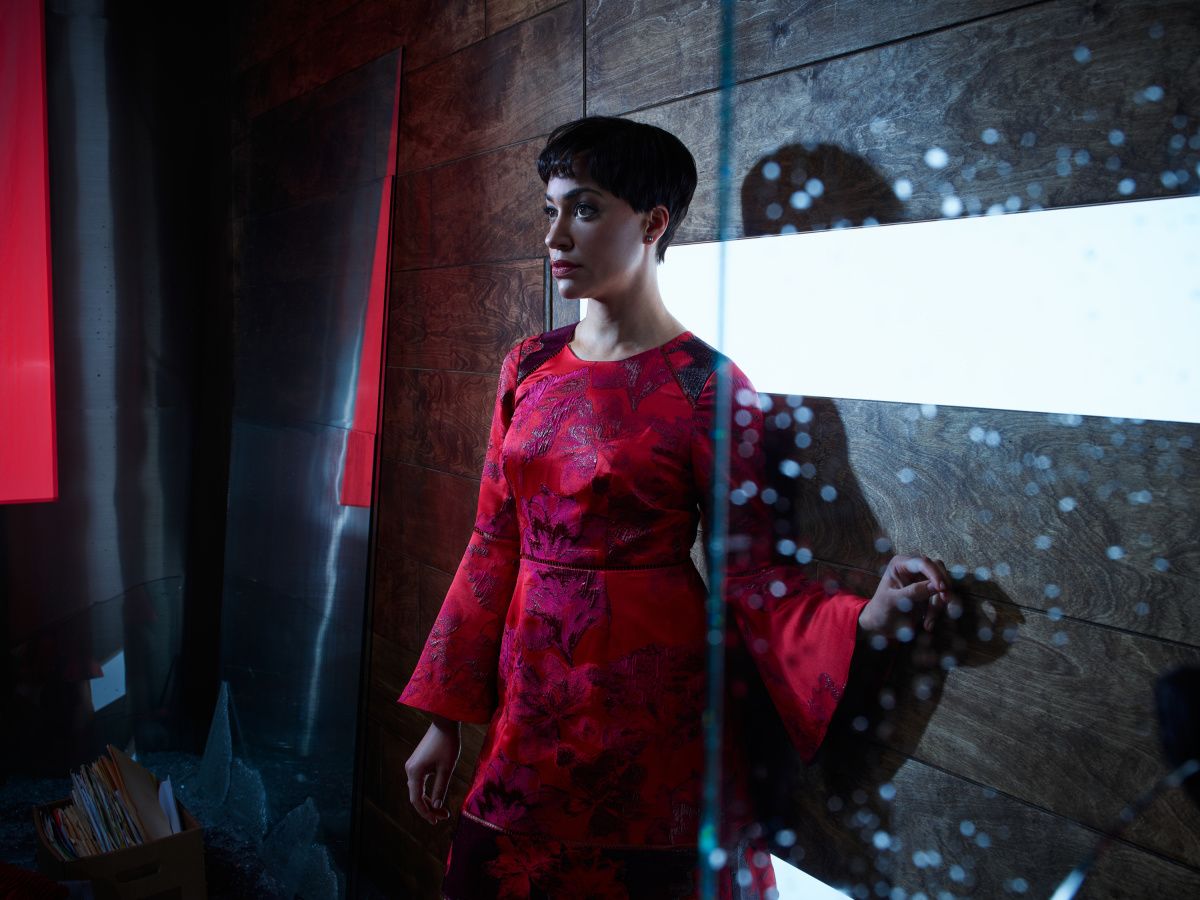 Photo Credit: Robert Ascroft/CBS.
Earlier in my career when I was struggling—and deciding between quality roles and roles that would pay the bills—an agent told me, "Keep your artistic currency high and the currency will follow." It's so true. And that agent has been my agent for the past eight years.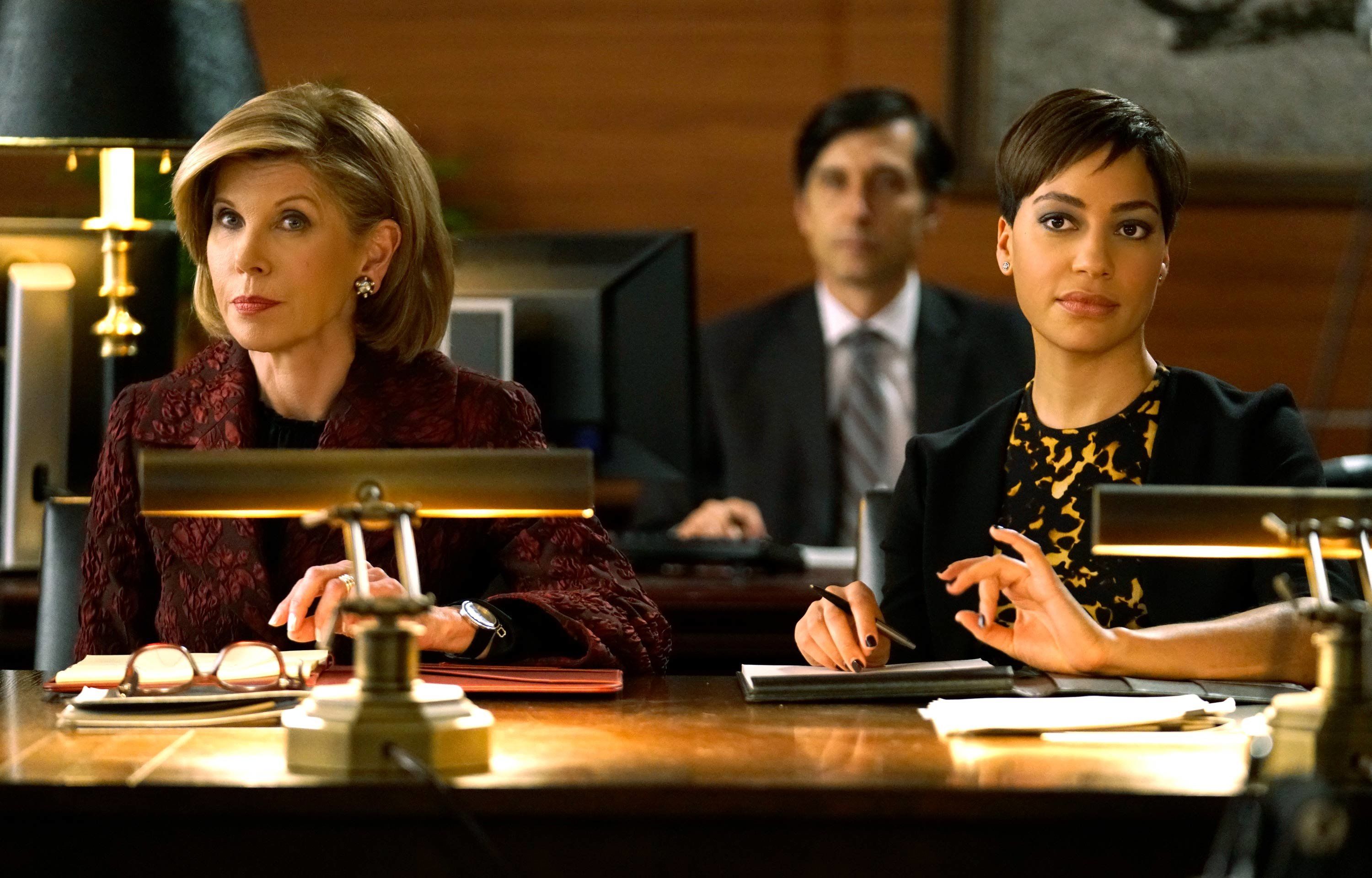 Christine Baranski as Diane Lockhart and Cush Jumbo as Lucca Quinn in The Good Fight.
Photo Credit: Patrick Harbron/CBS.
I find joy everywhere I can: Getting out of bed at four in the morning for a job I love. Walking along the river in New York, where I live. Having a toddler certainly helps. My son forces me to be present in the moment. He'd never heard that song "Hooked on a Feeling," with that insane, silly "ooga chaka" beginning. Now we play it over and over again, dancing around the kitchen, because he thinks it is hysterical.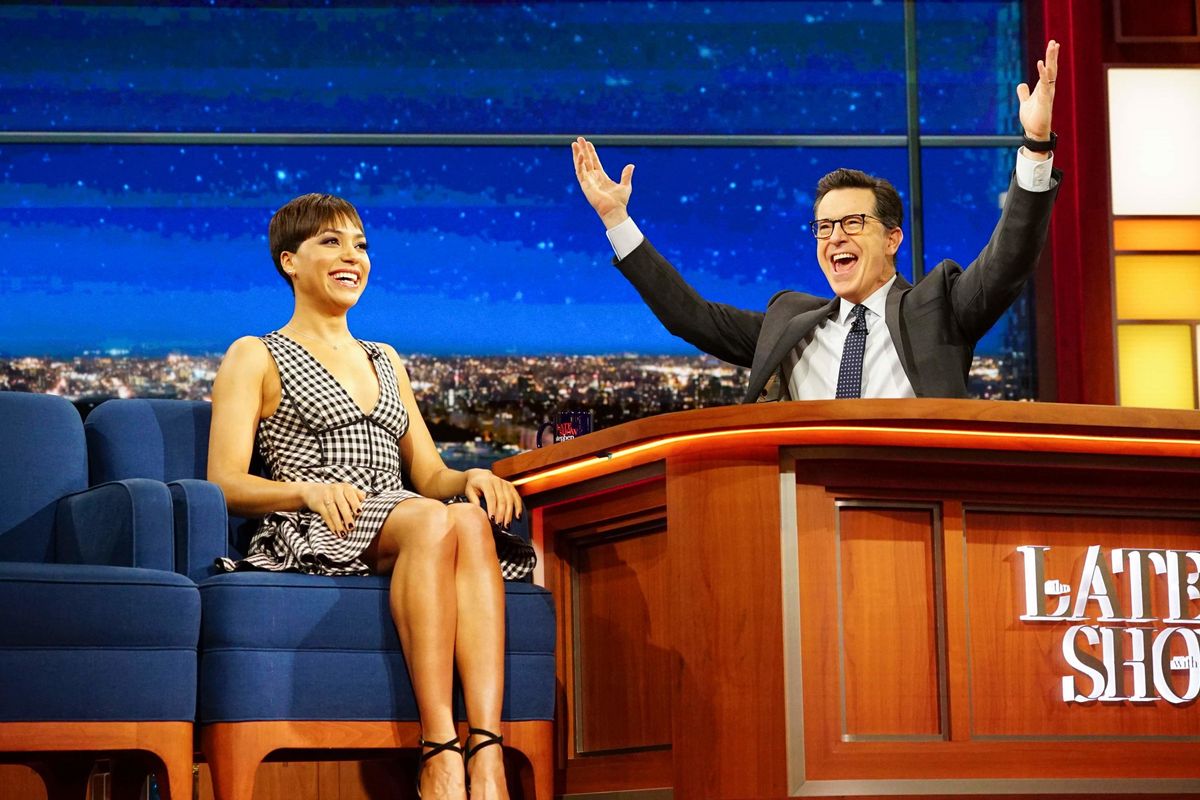 Photo Credit: Mary Kouw/CBS.
Writing's tough. [Jumbo wrote and starred in the 2015 one-woman play Josephine and I.] First, there are the two hours before writing when you're getting ready to write. Then you try to be productive in the face of distraction. I have a walk-in wardrobe that I've converted into my office. There's a desk in there and my handbags are on a shelf above the desk, and I have a pinboard and my laptop. I write amongst my shoes! You have to find your quiet place, whatever it takes.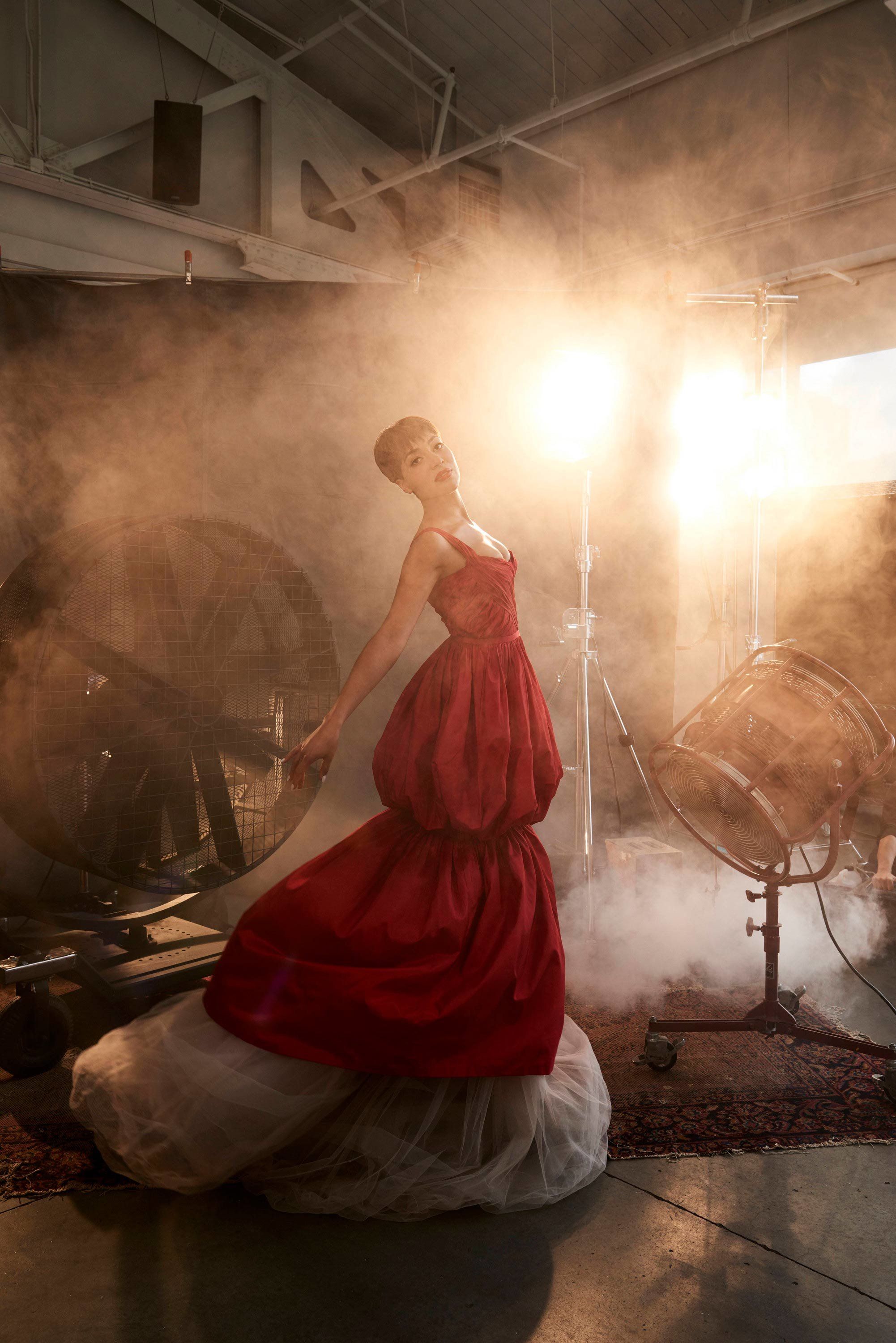 Photo Credit: Kristian Schuller.
I'm playing Hamlet this summer in London, as a man. I'm really interested in exploring what masculinity means now and what it means for the coming generation. We're in an age when the straight male can no longer do anything right, and everyone's down on him. But then you ask, What is masculinity? Is it being the president? Is it climbing a mountain? Is it walking in six-inch heels? Is it someone born as a woman who feels like a man? I'm trying to find what Hamlet means in that context. It's exciting slash terrifying.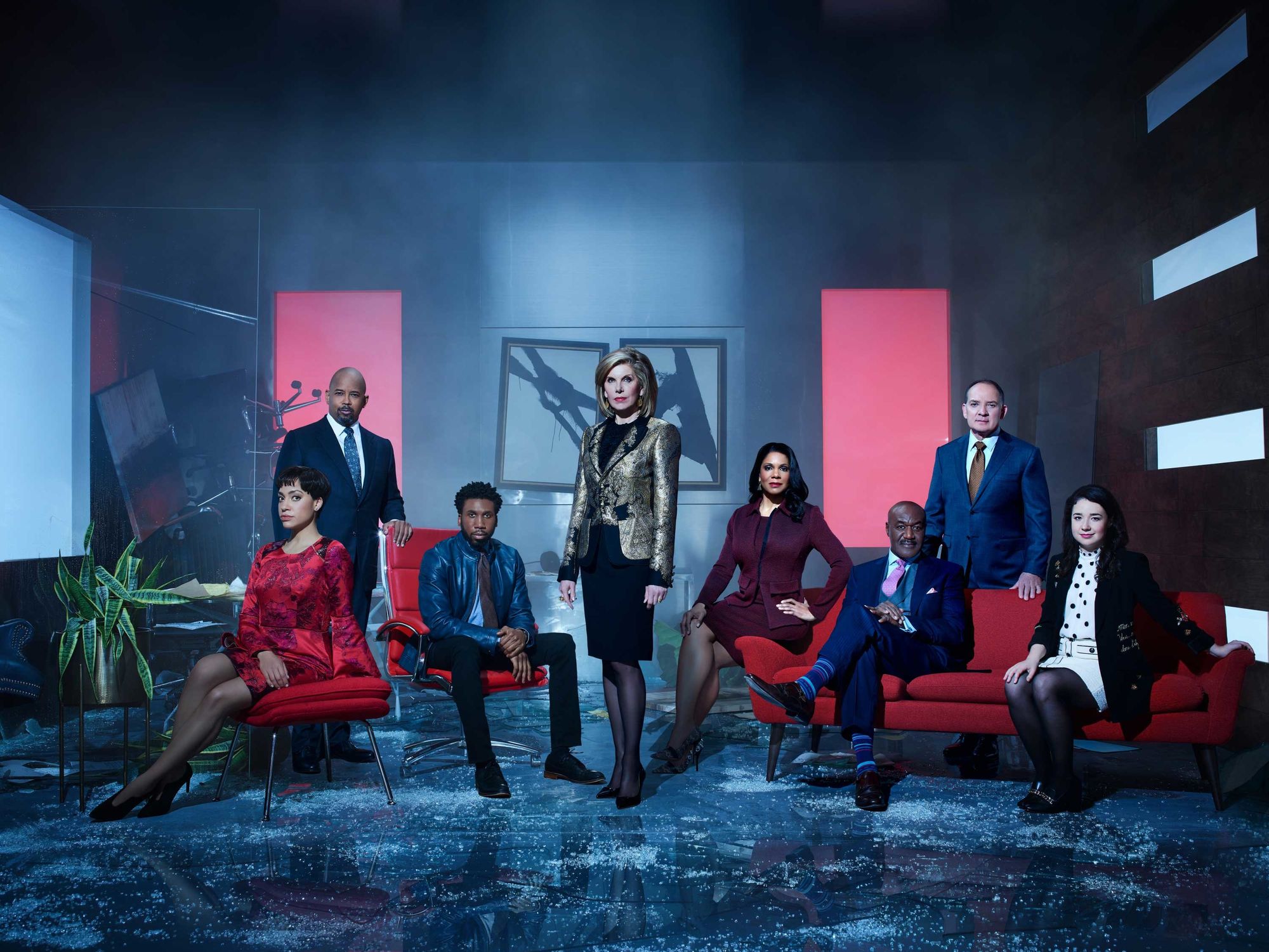 Photo Credit: Robert Ascroft/CBS.
If your backbone is unstable, your life is unstable. Whenever I'm at a low point or feeling exhausted or stuck on a problem, I think about all the wonderful people I have around me and how they don't really care if I'm on television or not. They just want me to be happy. That's everything.
Editor's Note: This interview took place in November, before COVID-19 took hold in the United States. Originally published in Watch Magazine, March-April 2020.

The Good Fight streams exclusively on CBS All Access.