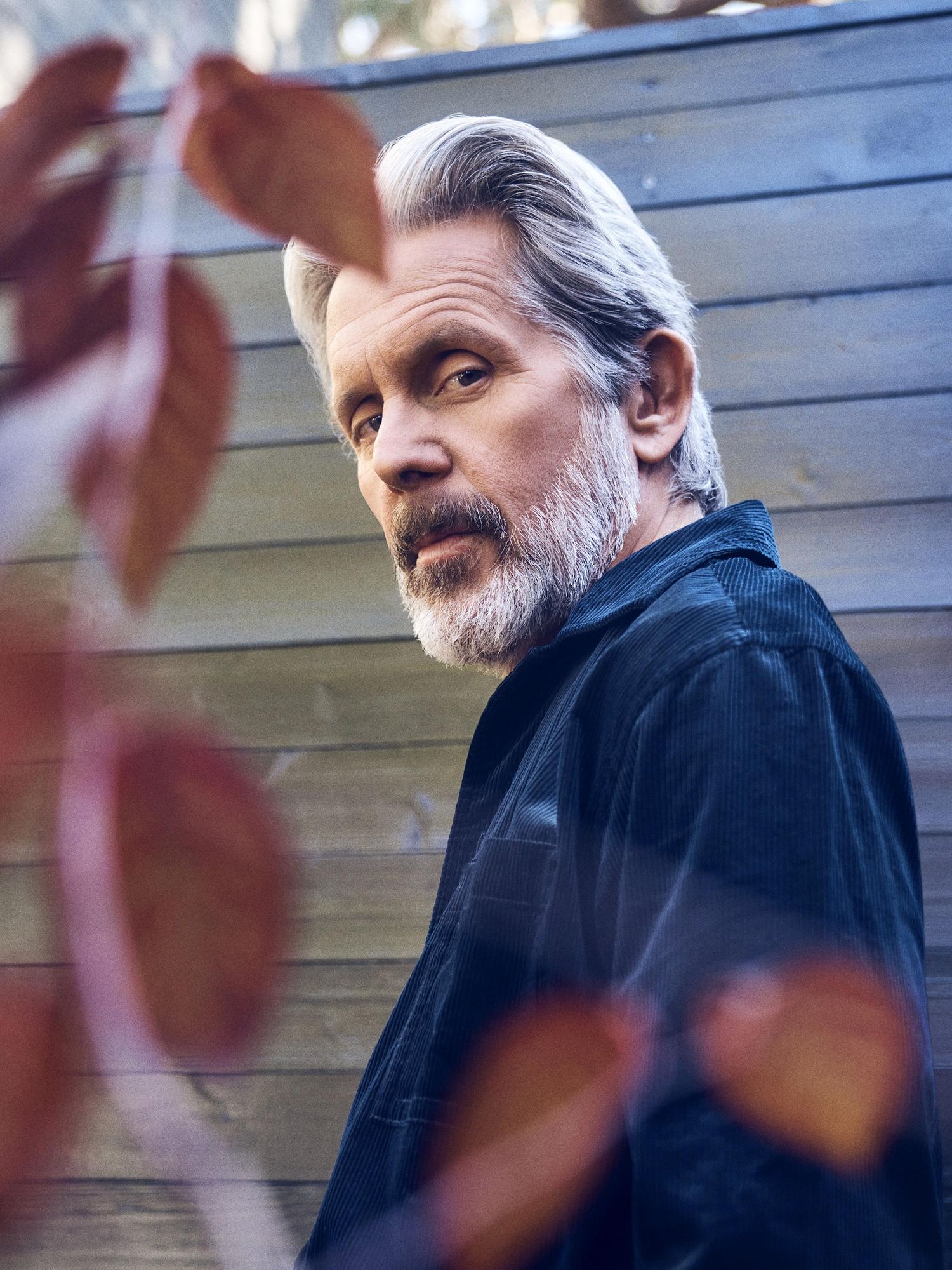 Photo credit: Shayan Asgharnia
He's played some of your favorite roles in some of your favorite movies. Now, as Gary Cole joins the cast of NCIS, get ready to add a new one to your list.
By David Hochman
There's a new supervisor at NCIS, and if you can get him those TPS reports ASAP, that'd be greaaat.
Gary Cole, the veteran actor best known for his iconic roles in The Brady Bunch Movie, Talladega Nights, and, yes, Office Space, as mediocre manager Bill Lumbergh, enters the "big orange room" of the longest-running series currently on CBS as head honcho Alden Parker. Joining one of the most popular shows on television sounds as unnerving as encountering a fresh stiff on a cold steel table, but Cole, 65, is the consummate pro.
Trained onstage at Chicago's Steppenwolf Theatre Company, he's played a drug lord in Pineapple Express, a S.W.A.T. commander on Psych, and earned an Emmy nod as numbers cruncher Kent Davison on Veep. What's a few more serial killers, right?
Photography by Shayan Asgharnia and styled by Ashley Zohar.
Watch NCIS on Mondays at 9 PM, ET/PT on CBS and streaming on Paramount+.
SUBSCRIBE NOW: Enjoy 4 Digital Plus 2 Print/Digital Issues Of Watch Per Year — For Free!
You're known mainly as a comedy guy. Is there some sort of basic training program to topline a procedural drama like NCIS?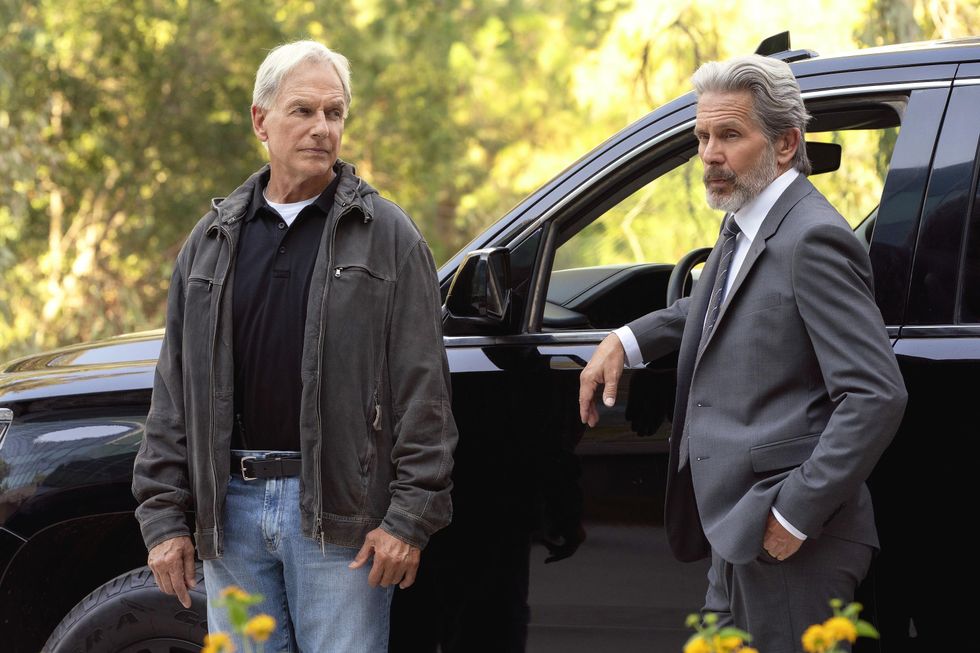 Mark Harmon as NCIS Special Agent Leroy Jethro Gibbs with Gary Cole as FBI Special Agent Alden Parker
Photo credit: Michael Yarish/CBS
GC: Honestly, it's called being a working actor for 40 years. There's no difference between comedy and drama for me. If you're unprepared in either or try too hard in either, you're done.
Whatever character I'm playing, it's always the same: You find a hook that brings you into the world you're creating, you get comfortable, and hope people connect.

What's your hook with NCIS Special Agent Parker?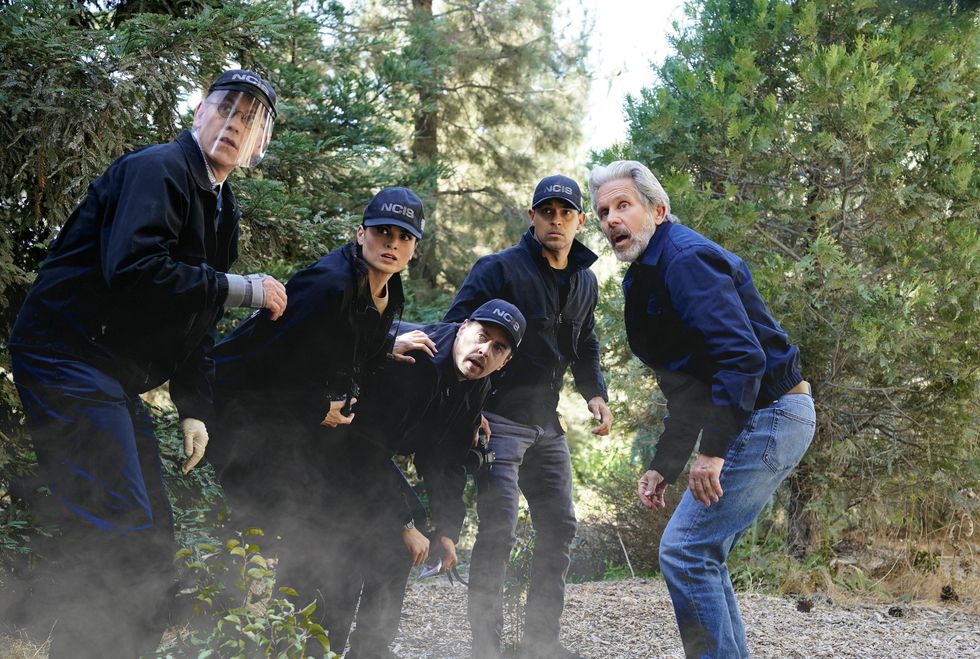 NCIS cast members Brian Dietzen, Katrina Law, Sean Murray, Wilmer Valderrama, and Gary Cole
Photo credit: Cliff Lipson/CBS
GC: He's trying to fit in. He's trying to prove himself. He's a problem solver. I can relate to all that in this situation.
What's nice is the producers and writers go out of their way to personalize the character for you. There's a kind of NCIS character bible, and they try to match some of my traits and backstory with Parker's. Oh, you're from Chicago? Great. Next thing I know, Parker's from Chicago, too. You can really lean into those details for consistency and comfort.

Were you a fan of the show before joining the cast?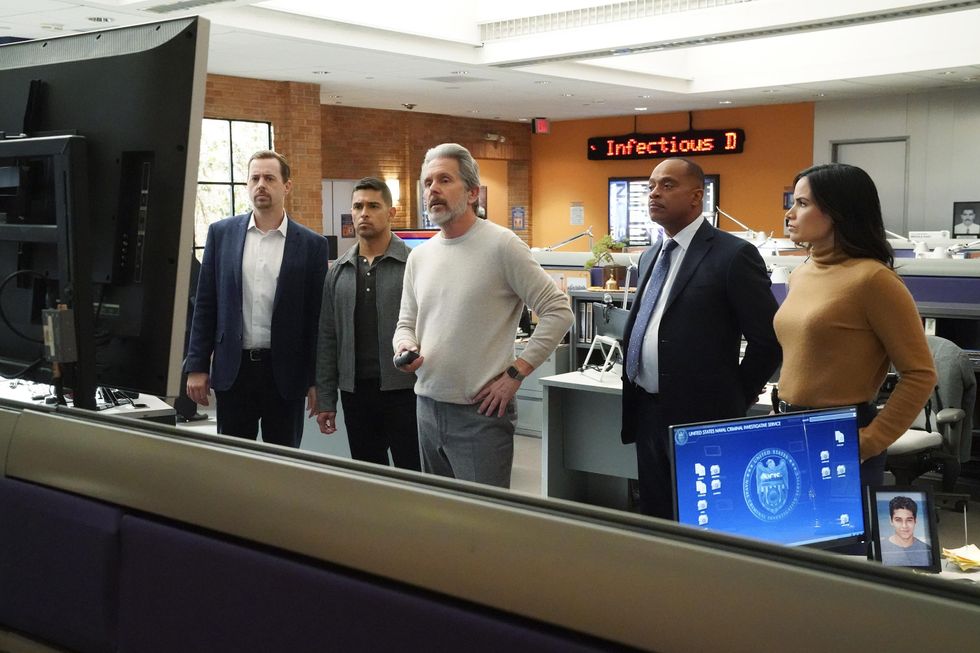 NCIS cast members Sean Murray, Wilmer Valderrama, Gary Cole, Rocky Carroll, and Katrina Law
Photo Credit: Bill Inoshita/CBS
GC: NCIS is a pretty hard show to miss. It's always on somewhere. So I watched it whenever I caught it. But you get immersed quickly in an environment like this.
You've got people on the crew who've been with the show since day one in 2003, and not only NCIS but JAG before that. When you're surrounded by that kind of institutional knowledge, somebody's always got an answer if you need something.
Procedurals are famous for rapid-fire dialogue with loads of lingo. Any trouble remembering you have to give a SitRep to the SecNav?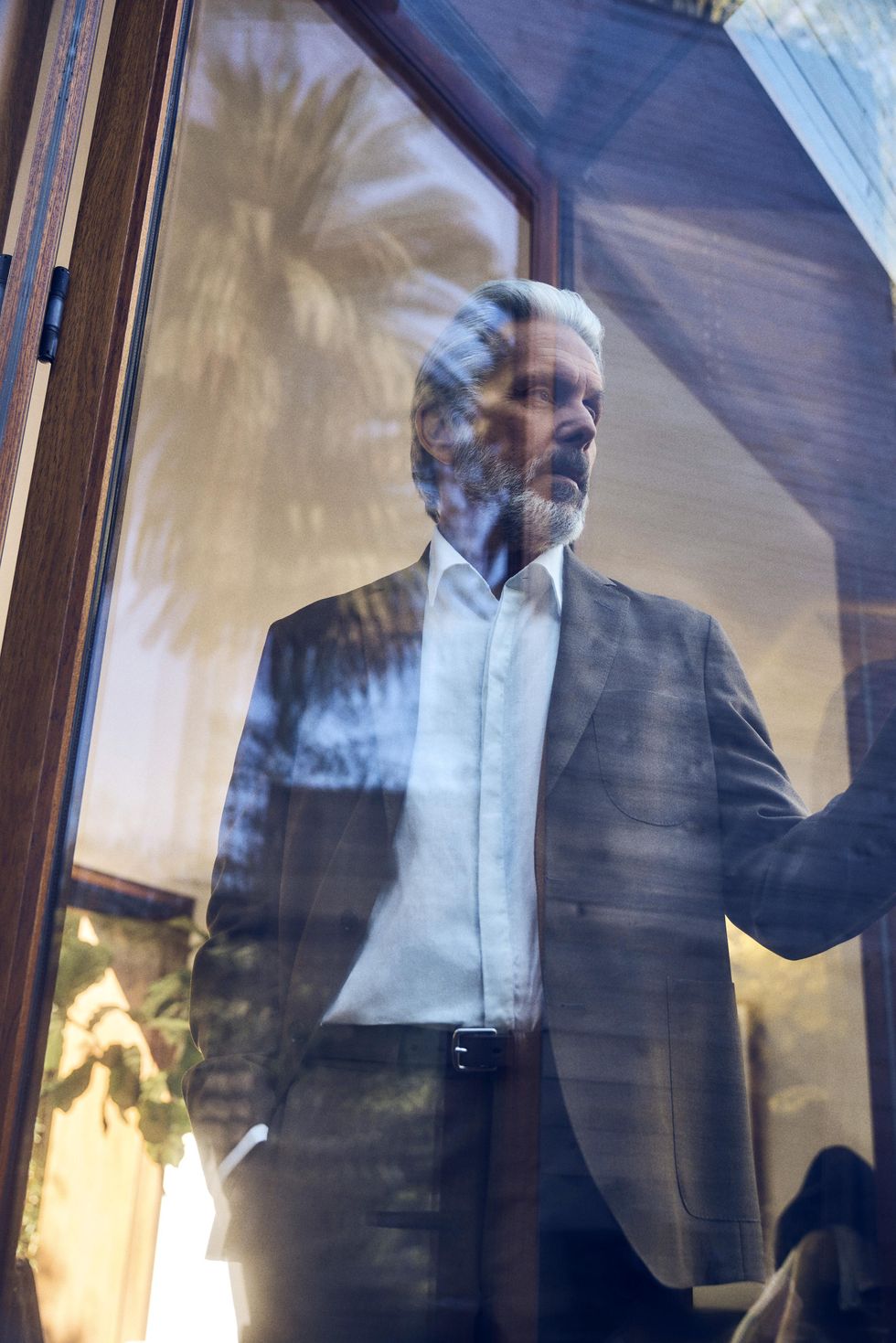 Gary Cole in a suit by Ted Baker, shirt by Bourrienne Paris X, and belt by Anderson's
Photo credit: Shayan Asgharnia
GC: The trick isn't memorization as much as staying human with it. You're carrying an enormous amount of exposition, with facts and clues and shifting details. You try to incorporate these mouthfuls into real behavior so you're not sounding like a robot reciting a crawl that's running along the bottom of the screen.
I take pride in making Parker sound like he knows what he's talking about while also behaving, you know, normally. It can be a challenge, especially when we're in the squad room and there are four people hammering out complicated dialogue. But it works. There's a reason the show's been going for 19 years.

Is it true one of your first roles involved being chased by another legend of procedurals, William Petersen?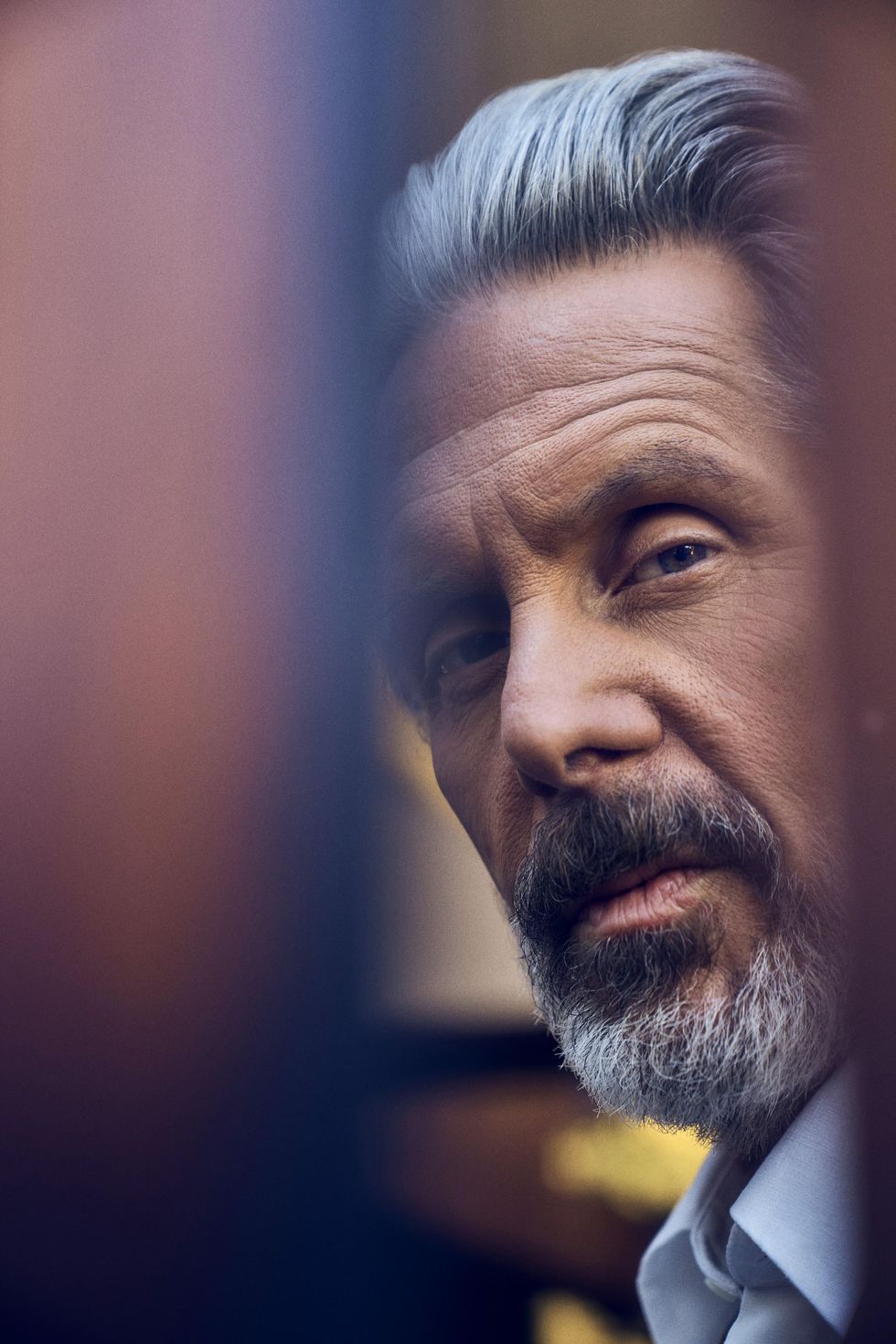 Gary Cole gives the camera a piercing look.
Photo credit: Shayan Asgharnia
GC: Yes! This was many, many years before he did CSI, when I had a tiny part in To Live and Die in L.A. I don't recall if my character lived or died in the movie, but I remember almost dying from how much running I had to do that day.

Was that before or after you were an extra in "The Soup Nazi" episode of Seinfeld?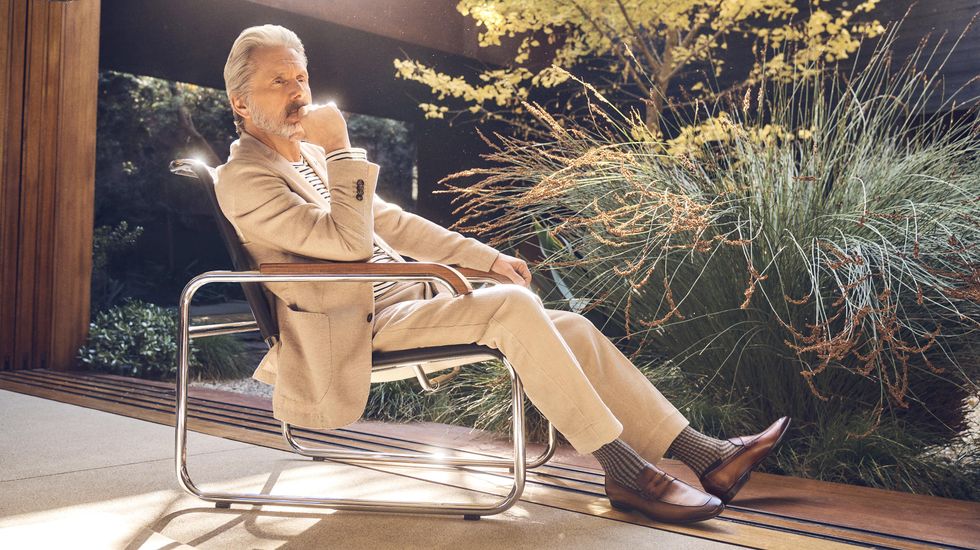 Gary Cole in a blazer by L.B.M. 1911, T-shirt by J.Crew, trousers by Nanushka, socks by London Sock Company, and shoes by Magnanni
Photo credit: Shayan Asgharnia
GC: Well, it would have been before, but that's one of those ridiculous internet myths. I think there's a guy who looks a little like me in one of the scenes, but unless I blacked out, I was never anywhere near the Seinfeld set for that episode. Once the internet hits on something, it sticks.
So maybe we can set the record straight: I will admit I did make an appearance on an old soap opera called One Life to Live. I think technically it was the first time I was on camera. I played an ex-convict who had information about one of the lead characters. But I think that footage has been lost to history.

Office Space still connects with audiences more than 20 years after its release. Any thoughts on how that movie would be different in the COVID-19 era?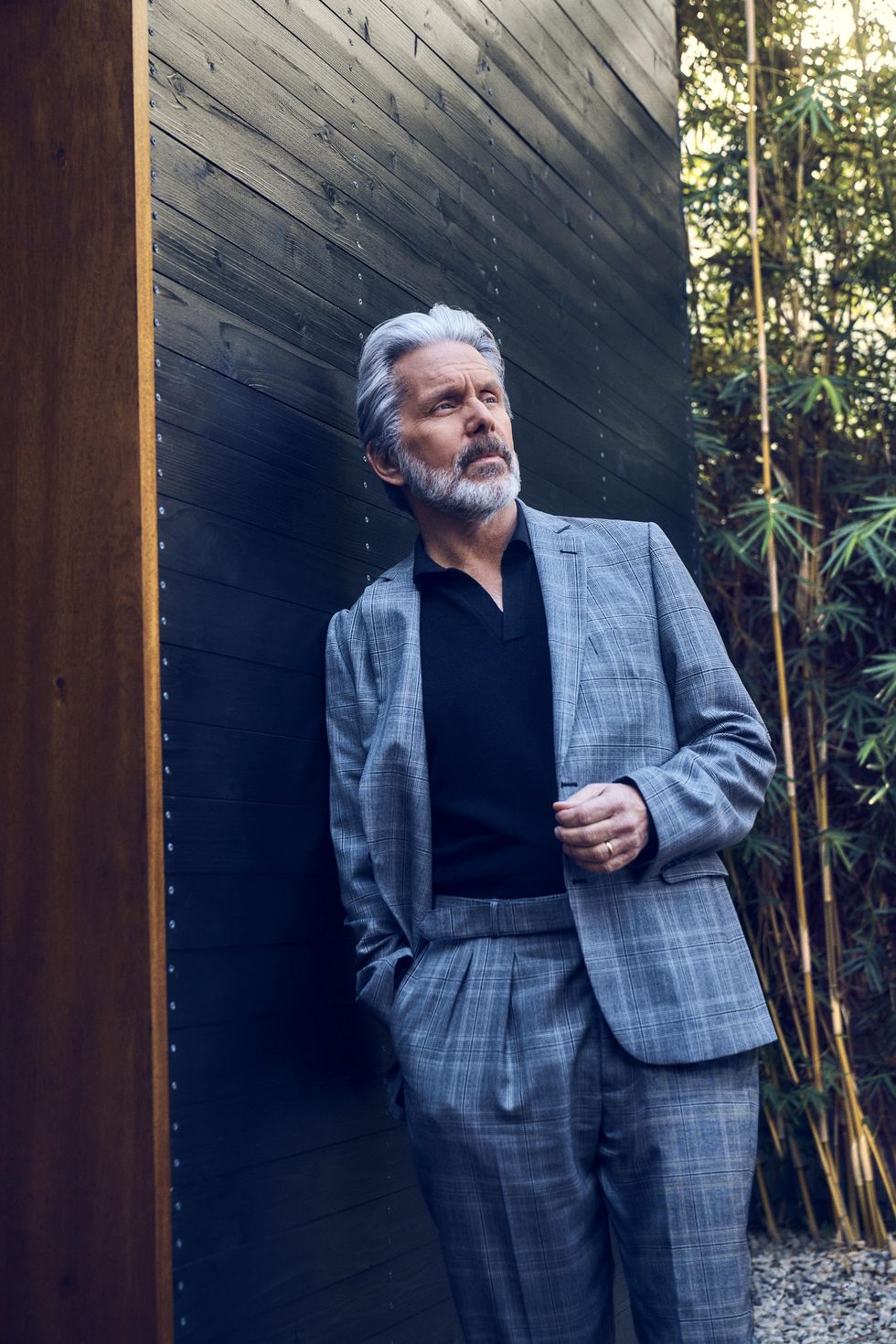 Gary Cole in a suit by Officine Générale and polo by Raey
Photo credit: Shayan Asgharnia
GC: They'd all be on Zoom now, I imagine. So it would look more like a Very Brady Office Space, you might say. Those Bradys were decades ahead of their time with the faces-on-the-screen thing.

By the way, who's the dog in these photos with you?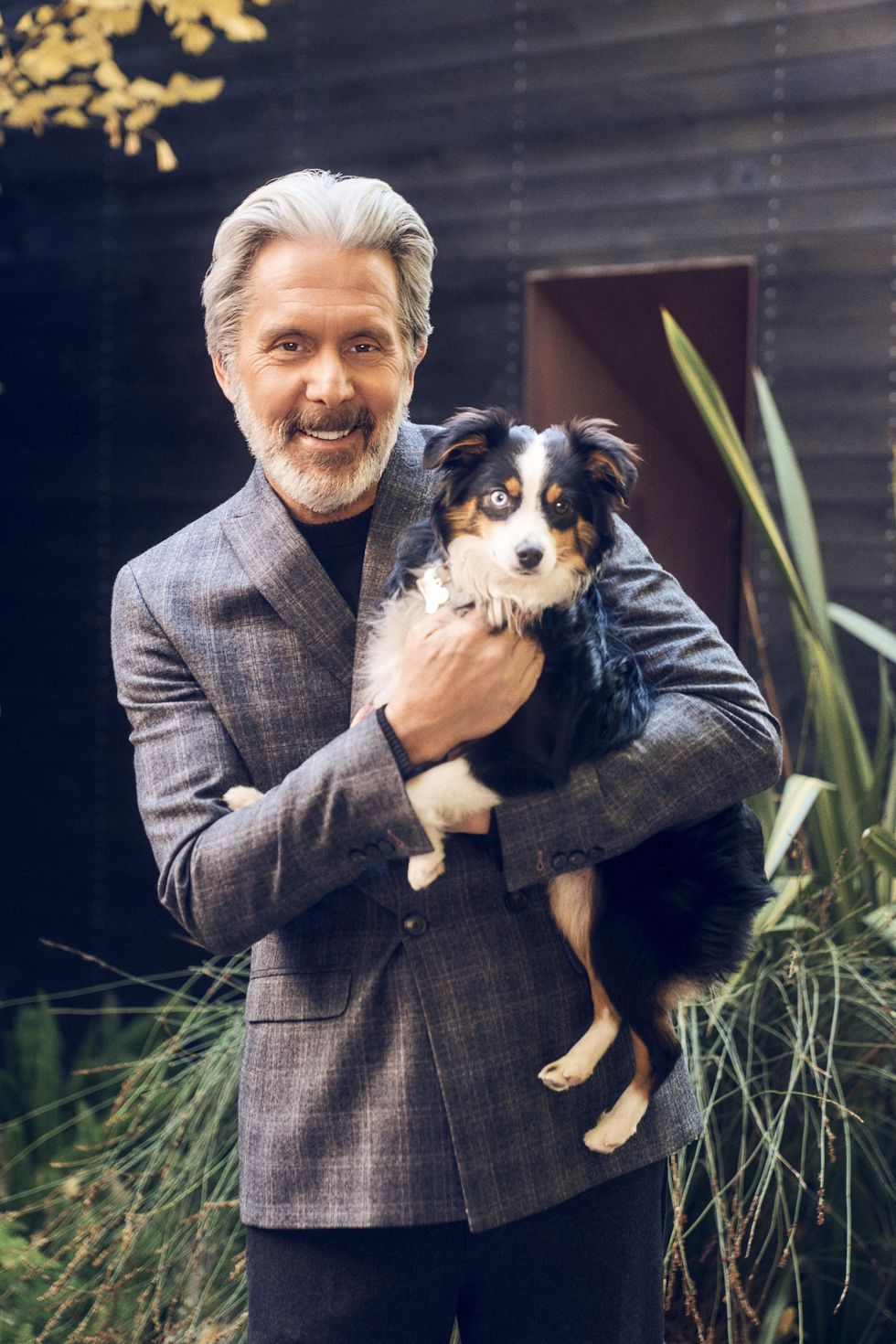 Gary Cole in a blazer by Ted Baker, sweater by Buck Mason, and trousers by Theory, holding his dog Shadow
Photo credit: Shayan Asgharnia
GC: Oh, that's Shadow. He's a toy Australian shepherd. Although he's pretty chill now, it took a long time for him to settle down. Those dogs are very, very intelligent and need a task at all times. Australian shepherds are smarter than some people I've met.
Other dogs stare at you with this vacant look that says, "Where's the food?" But with Shadow, you know he's aware of everything in the room. If I do this, I'll get my food. If I do that, they'll let me outside. You almost expect him to start typing something on the computer.

You mentioned that the NCIS team likes to personalize your character. Any chance Shadow will make an appearance?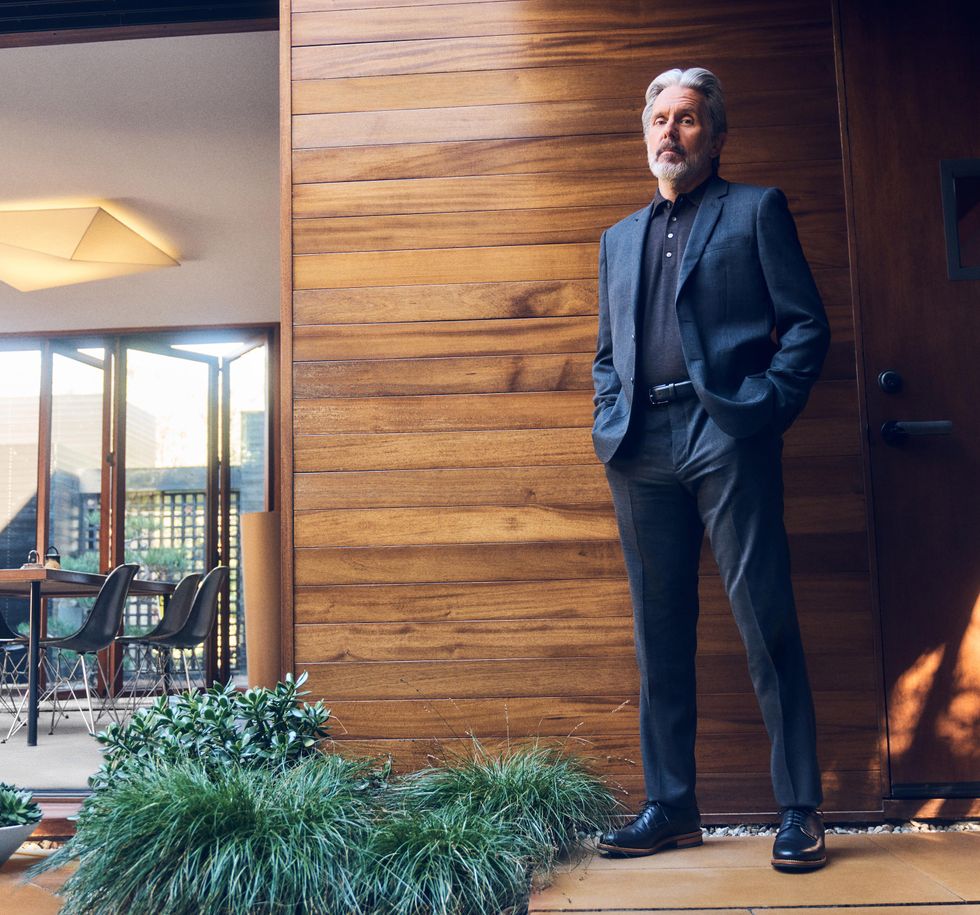 Gary Cole in a suit by Sandro, polo by Theory, and shoes by Viberg
Photo credit: Shayan Asgharnia
GC: You'd have to ask him. He's probably on the phone with his agent.

SUBSCRIBE NOW: Enjoy 4 Digital Plus 2 Print/Digital Issues Of Watch Per Year — For Free!
Watch NCIS on Mondays at 9 PM, ET/PT on CBS and streaming on Paramount+.