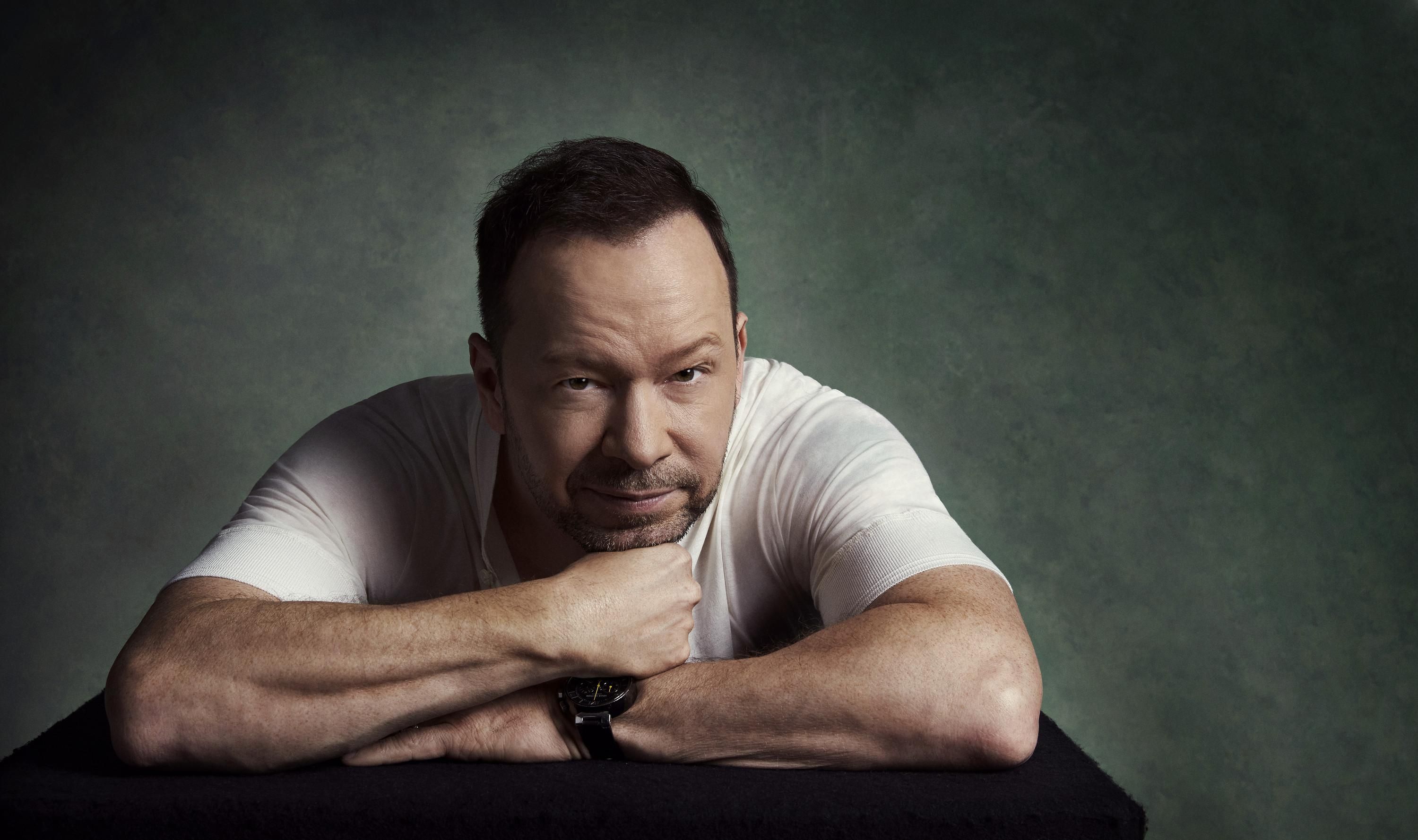 Photo: David Needleman.
Blue Bloods' "Danny" is no kid on the block. Fun facts about our favorite Wahlberg!
He's a Boy-Bander for Life!
If you grew up in the late '80s or early '90s, you likely "met" Donnie as one-fifth of the biggest boy band of that era—New Kids on the Block—along with brothers Jonathan and Jordan Knight, Joey McIntyre, and Danny Wood. And while the "Step By Step" singers temporarily disbanded back in 1994, they officially reunited in 2008 and have continued touring and making music to this day! Wahlberg continually professes his "love and connection" on social to Blockheads, "the greatest fans in the history of music."
Name That Tune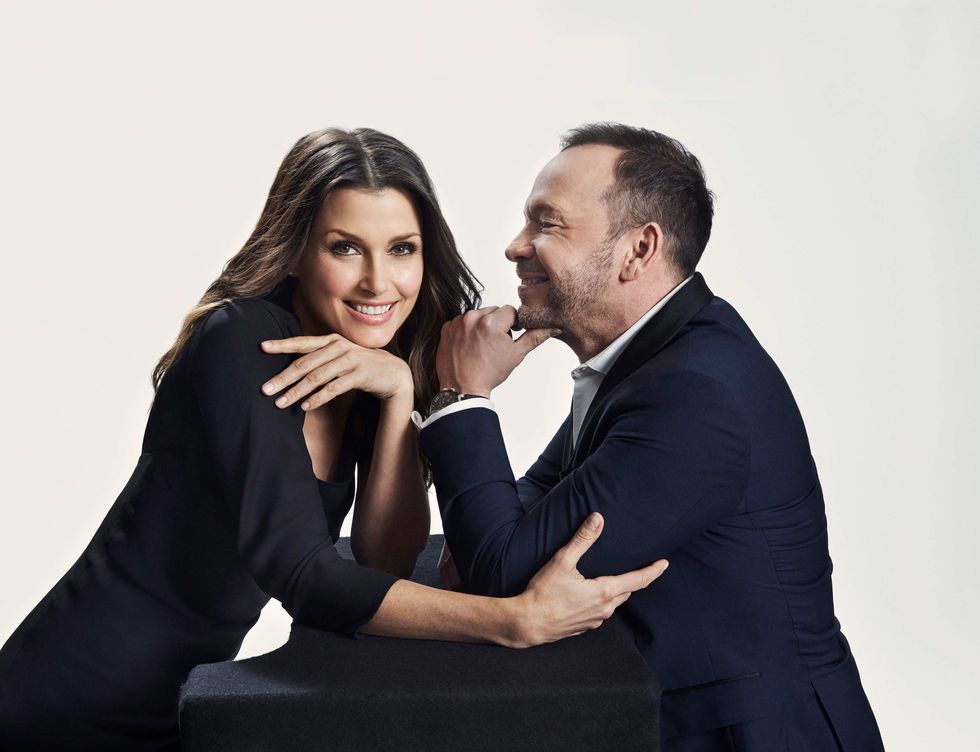 Bridget Moynahan wearing a Michelle Mason gown with Donnie Wahlberg, in a tuxedo and tuxedo shirt by Brooks Brothers.
Photo: David Needleman.
Wahlberg has even snuck some Easter eggs into episodes of Blue Bloods for diehard fans. He tells Showbiz Cheat Sheet: "The first season I snuck a New Kids On The Block [song] title in every episode. So I would tell, like Bridget [Moynahan]'s character, 'Hey, hang tough' and 'Call It What You Want,' 'Step by Step,'" he explained. "I was speaking in song titles pretty much every episode and nobody was really catching it because of the way I did it. But my music fans and the [NKOTB] fans definitely were catching it. And every week they would hashtag whatever the song title was. It would usually end up trending on Twitter. I love it."
Sibling Revelry
Born on August 17, 1969, Donnie is the eighth of nine Wahlberg kids (you may have heard of his younger bro, fellow actor Mark). And the family biz extends beyond Hollywood: Donnie, Mark, and older brother Paul co-own burgers-and-bar chain Wahlburgers.
Donnie Hearts Jenny
When Wahlberg sat in the hot seat with Jenny McCarthy on Watch What Happens Live back in 2012, there was such a palpable connection that even host Andy Cohen implored the Blue Bloods star to ask out the Playmate-turned-author. (He didn't.) They met again a year later on McCarthy's VH1 talk show, "and the rest, as they say, is history," Wahlberg posted on his Insta. (His now wife, who often hashtags herself as #MrsWahlberg, confessed: "Mister!!! I'll never forget how hot I thought you were the moment I met you.")
He's a Record Breaker
Oh, snap! Wahlberg holds the Guinness World Record for "Most Selfies Taken in 3 Minutes." He achieved the title aboard the New Kids on the Block Cruise in Cozumel, Mexico, with the help of his Blockheads. His 122 selfies beat the former record of 119.
He's a Method Actor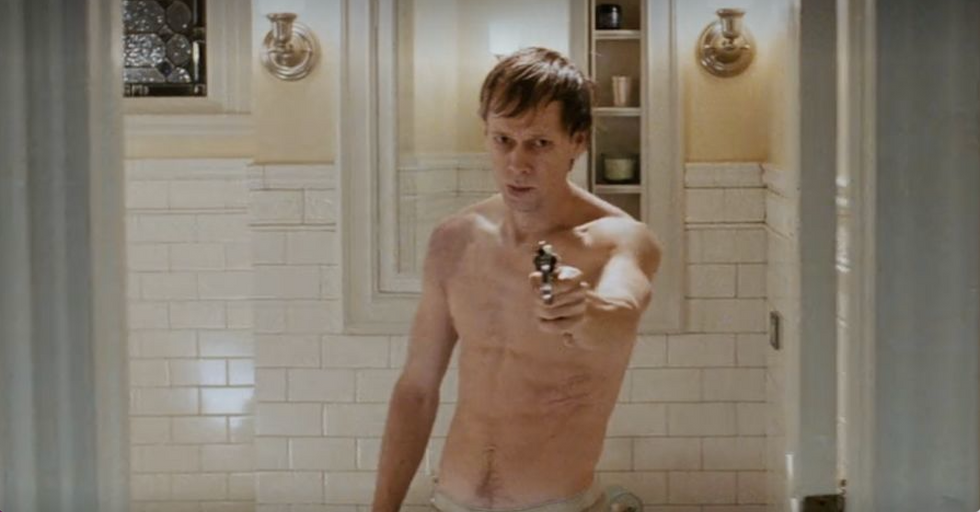 Yes, that is a 139-pound Donnie Wahlberg in The Sixth Sense.
Photo: Buena Vista
Remember when Donnie Wahlberg was in The Sixth Sense? You'd be forgiven if you didn't. "Every day for years people would say, 'Dude, I didn't know that was you,'" he told USA Today in 2019 when the Oscar-nominated film turned 20. So, how badly did Wahlberg want to play the unrecognizable role of Vincent Gray, a disturbed former mental patient of Dr. Malcolm Crowe (Bruce Willis)? He not only lost 40 pounds, but he also fired his manager who told him to pass due to a low-pay offer. "I said, 'I don't care; I'd do it for free,'" says Wahlberg.
He Bleeds Green
The Massachusetts native is a diehard Boston Celtics fan! (You'll often spot him sitting court-side at home games.) Wahlberg even narrated ESPN's 30 for 30 documentary in 2017 on the longtime Celtics and Lakers rivalry.
Did You Know ...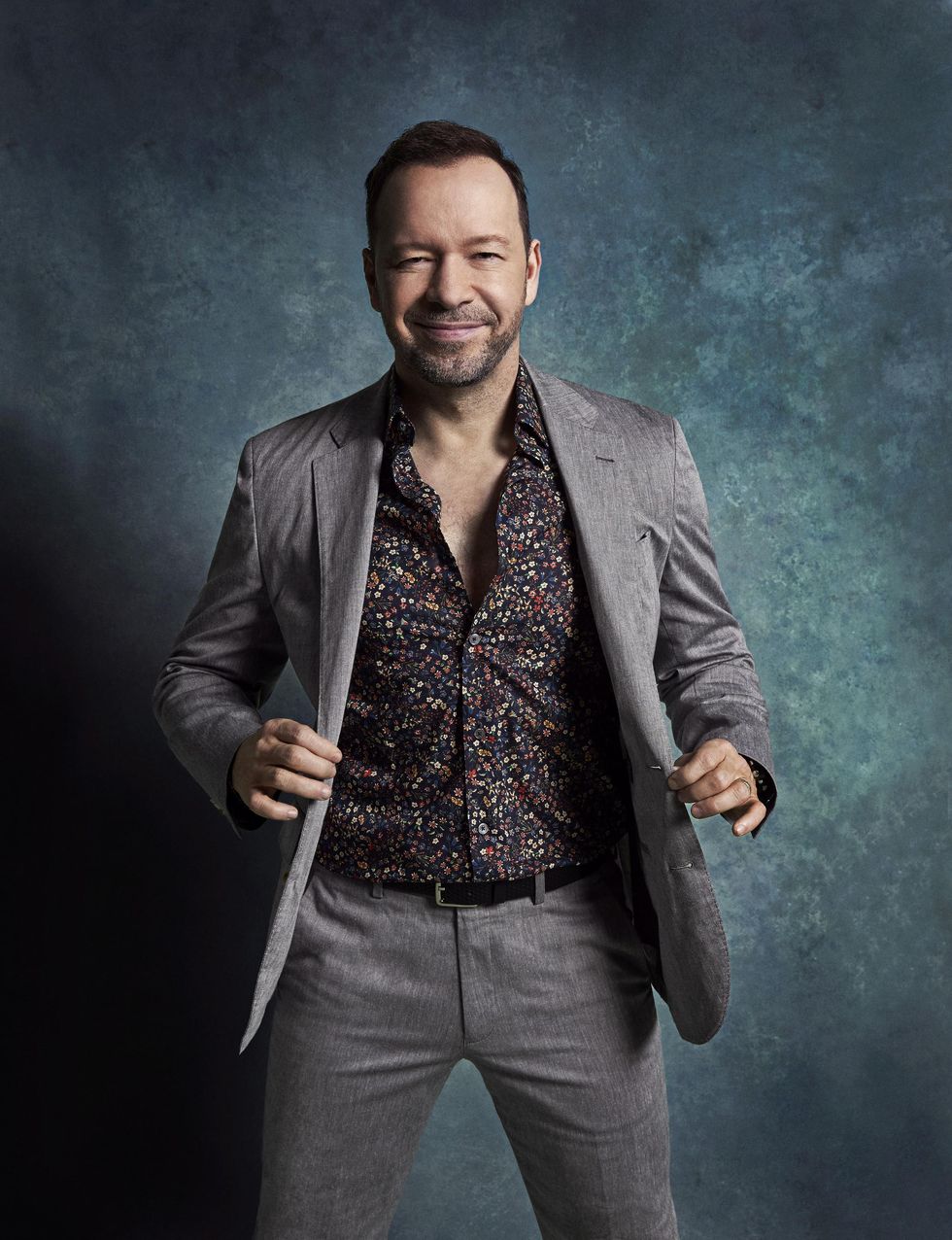 Donnie Wahlberg, dressed for success.
Photo: David Needleman.
Wahlberg only wears T-shirts once (then gives them away), gets dressed in the exact same sequence every day (socks first), and cries when he's really happy, according to Us Magazine.

SUBSCRIBE NOW: Enjoy 4 Digital Plus 2 Print/Digital Issues Of Watch Per Year — For Free!

Watch Blue Bloods Fridays at 10 p.m. ET/PT on CBS and streaming on Paramount+.