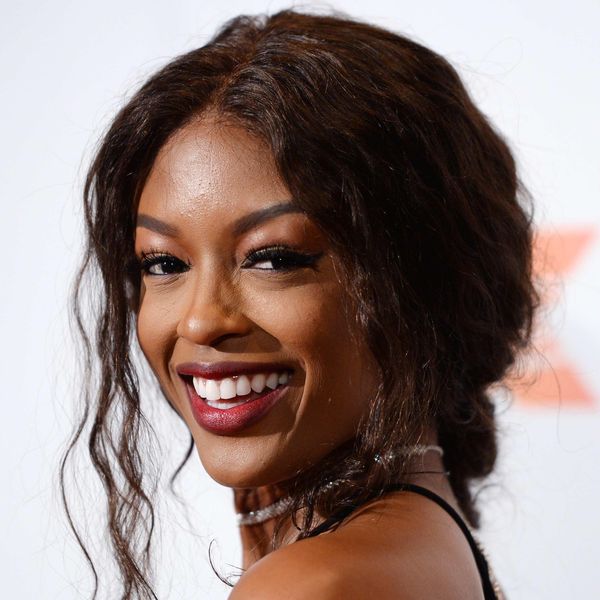 Photo Credit: Amanda Edwards/Getty Images.
Everything you need to know about the barrier-breaking star of The CW's hit superhero series.
By Nate Millado
"Look out, Gotham! I'm suited up and ready to go," captioned Javicia Leslie on social media, wearing Batwoman's signature cape and cowl. When Season 2 of Batwoman premieres on The CW on Sunday, Jan. 17, Leslie will be making history as the first African-American woman to portray Batwoman in a live-action production.
Here's your chance to get to know her, folks, because "Javicia Leslie" will soon be a household name!
Season 2 of Batwoman premieres Sunday, Jan. 17 at 8/7c on The CW. Stream next day free on The CW.
---
She's Just Like Ryan!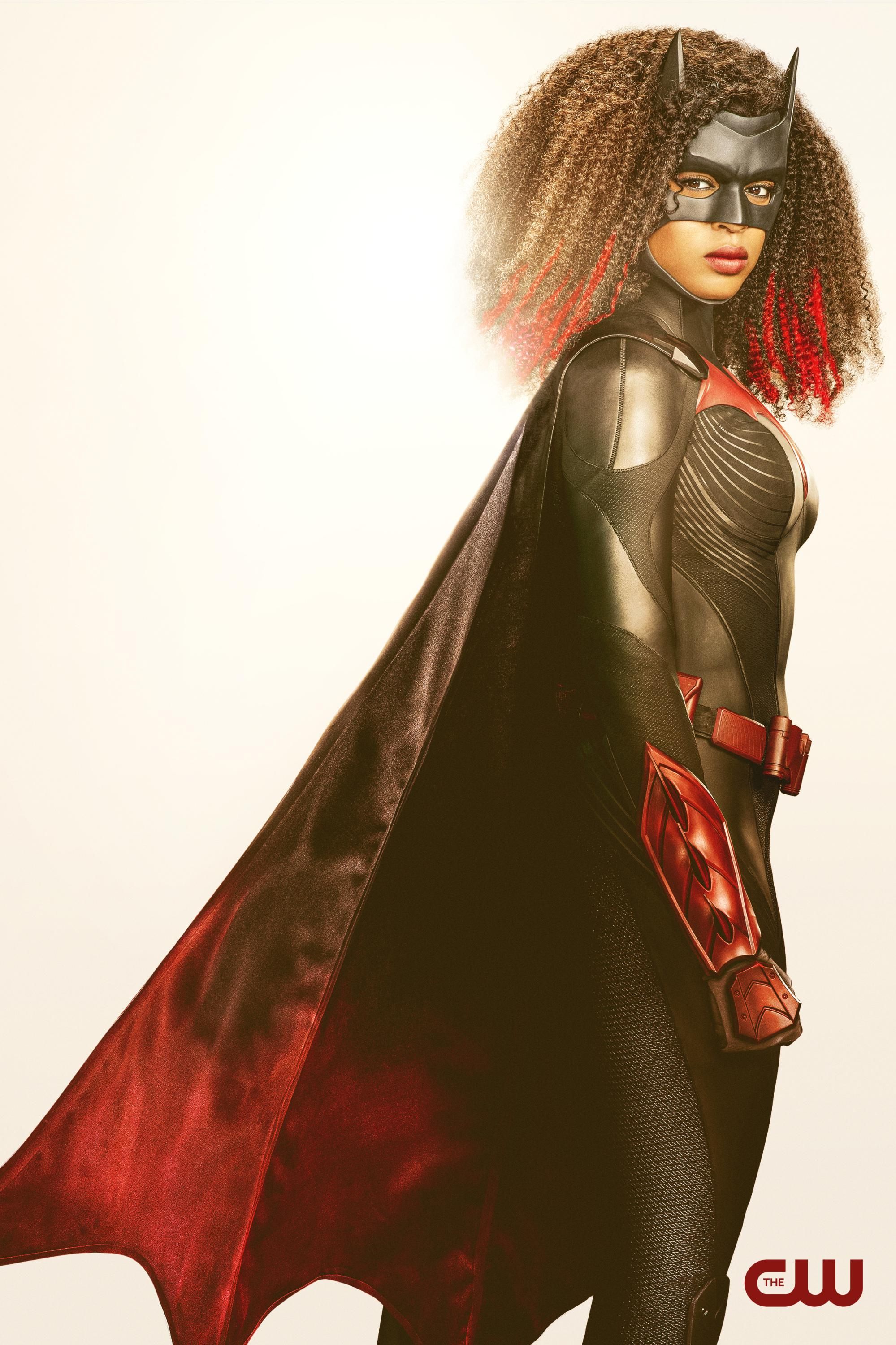 Javicia Leslie as Batwoman.
Photo Credit: Nino Muñoz/The CW.
The CW describes Batwoman's alter ego, Ryan Wilder, as "likable, messy, a little goofy, and untamed." So is Javicia Leslie anything like her character — or a complete 180? "Oh, no. We're pretty much the same person," she tells Watch. "I wouldn't call myself the most polished person. There are times where Ryan trips in a scene and looks around to see if anyone noticed, and there are times when I trip on set. [Like Ryan,] I'm always finding the humor in things, always trying to find a way for people to see that there is a chance for hope, that there is a chance for 'the good guy' to win, you know?"
She's A Military Brat
Leslie was born in Augsburg, Germany, in 1987, into a military family. Her mom served in the Army and completed two tours in Iraq; Leslie considers her a real-life superhero. "I call her Batmom," she said at a DC FanDome panel. And because she's a military brat, Leslie says she has "so much love for our soldiers." In fact, before moving to Hollywood, Leslie worked for the government in Washington, D.C. to pay soldiers who were on "stop-loss" while in Afghanistan. "I'd pay them for the time that their contract ended to the time that they were able to come back home."
She's Out And Proud
The 33-year-old actress, who identifies as bisexual, is taking the reins of the lesbian crimefighter from Season 1 star Ruby Rose. Shortly after Javicia Leslie's casting announcement, she issued a press release saying how "extremely proud" she was to be the first Black actress to play the iconic role on TV, adding: "And as a bisexual woman, I am honored to join this groundbreaking show which has been such a trailblazer for the LGBTQ+ community." She's already got her predecessor's seal of approval. "I am so glad Batwoman will be played by an amazing Black woman," Ruby Rose posted on Instagram. "I want to congratulate Javicia Leslie on taking over the Bat cape. You are walking into an amazing cast and crew. I can't wait to watch Season 2; you are going to be amazing!!"
You've Seen Her Before
If you're experiencing a slight case of déjà view, it might be because you have already seen this versatile actress' work. For two seasons, Leslie played Ali on CBS' heartwarming spiritual drama God Friended Me. Or perhaps you caught her Netflix rom-com, Always a Bridesmaid, during quarantine. She's also had guest stints on CBS' MacGyverand BET's The Family Business.
Batwoman Loves Catwoman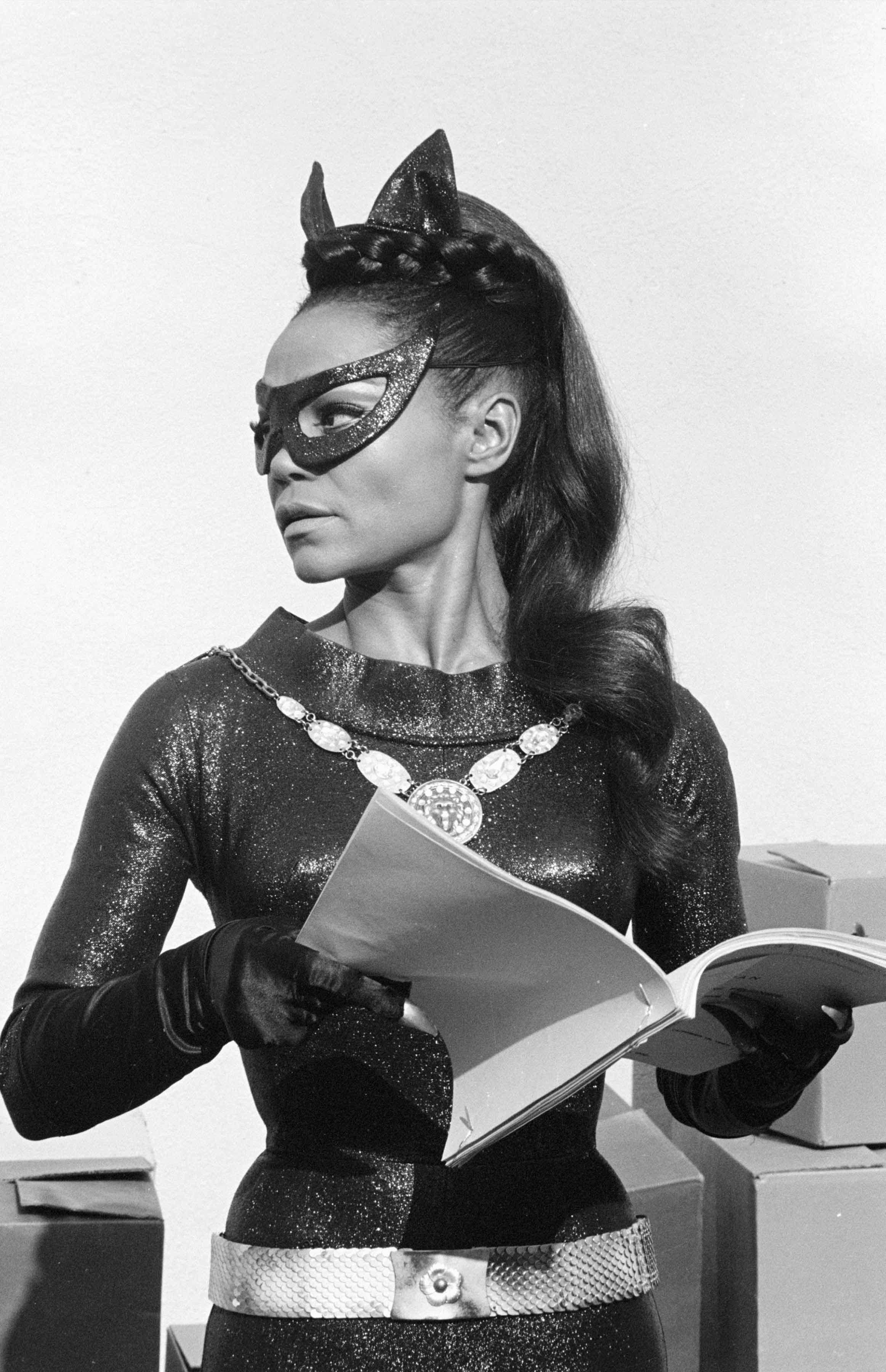 Eartha Kitt as Catwoman in the original Batman TV series.
Photo Credit: ABC Photo Archives/Getty Images.
Leslie draws inspo from the legendary Eartha Kitt — and not just because the raspy-voiced chanteuse played a feline femme fatale in the original 1966 Batman TV series. "I'm inspired by Eartha Kitt in general, not just as Catwoman, but also as an artist and an activist," she tells Watch. "She continued to speak even when women weren't 'supposed to.' I think that the world has created this idea of how women should act, and when you hear Eartha talk [in interviews], she's still regal and feminine and poised, but she broke the mold."
She's Here To Empower You
Javicia Leslie's Instagram page is a ray of sunshine on the bleakest of days! Her Insta is chock-full of empowering quotes, like this one: "Don't forget: We are going to be the ancestors our people will speak about one day ... What will be your legacy." Speaking with Good Morning LaLa Land, Leslie said: "I really want women to feel powerful; I want women to feel beautiful, confident, and I think that's a part of my purpose."
She Kicks Ass IRL
Something tells us doing her own stunts on Batwoman won't pose a problem for Javicia Leslie. That's because she's well-versed in Muay Thai, boxing and weapons, not to mention she's big on dancing, swimming and bootcamp training.
She Considers Batwoman A Blessing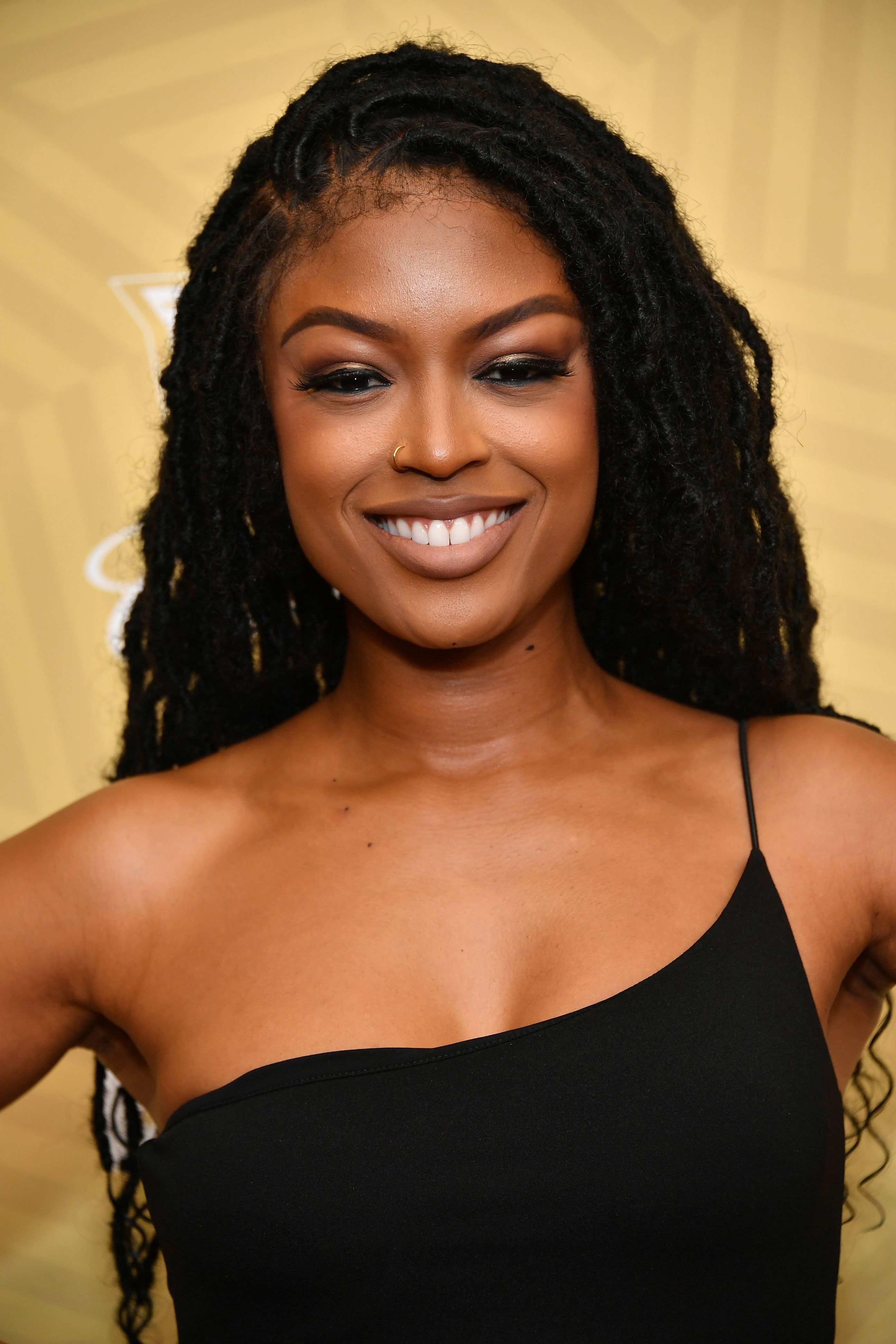 Javicia Leslie attends the American Black Film Festival Honors Awards Ceremony at The Beverly Hilton Hotel on Feb. 23, 2020 in Beverly Hills, California.
Photo Credit: Amy Sussman/Staff/Getty Images.
Javicia Leslie admitted to Watch that it was "weird" slipping into the suit the first time. "I looked in the mirror and said, 'Wow, like this is real. I'm a superhero!'" she says. "But I also know what this moment represents." The weight of the role certainly isn't lost on her. "To know that this role represents so many people who have felt underrepresented, that has dawned on me. I don't look at it as a weight; I look at it as a blessing — so I'm really excited to be able to be a part of this story that's being told." She adds: "I have this belief that if you see it, you can be it."
Lightning Round With Javicia Leslie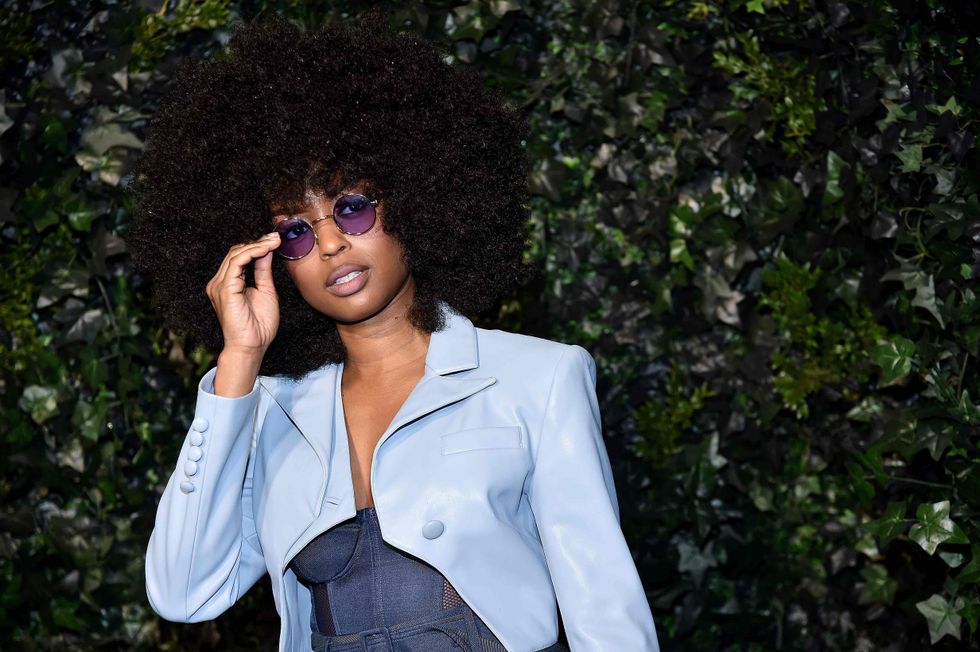 Javicia Leslie attends the Alice + Olivia By Stacey Bendet fashion show during February 2020 New York Fashion Week: The Shows on Feb. 10, 2020 in New York City.
Photo Credit: Steven Ferdman/Stringer/Getty Images.
We threw some random Q's at Javicia Leslie. Here are her revealing answers.
Guilty pleasure? Twix and Kit Kats
Favorite flick?Casper
Karaoke song? "Zombie" by The Cranberries
Hype song: "B**** from Da Souf" by Mulatto. "I play it right before I go on set as soon as I put on the Batwoman outfit."
Early bird or night owl? "Both! I like to stay up because that's when I can just sit down and watch TV or go out and ride my bike. But I like the daytime because I like to garden."
Life motto? "Follow your passion and you'll find your purpose."
Season 2 of Batwoman premieres Sunday, Jan. 17 at 8/7c on The CW. Stream next day free on The CW.