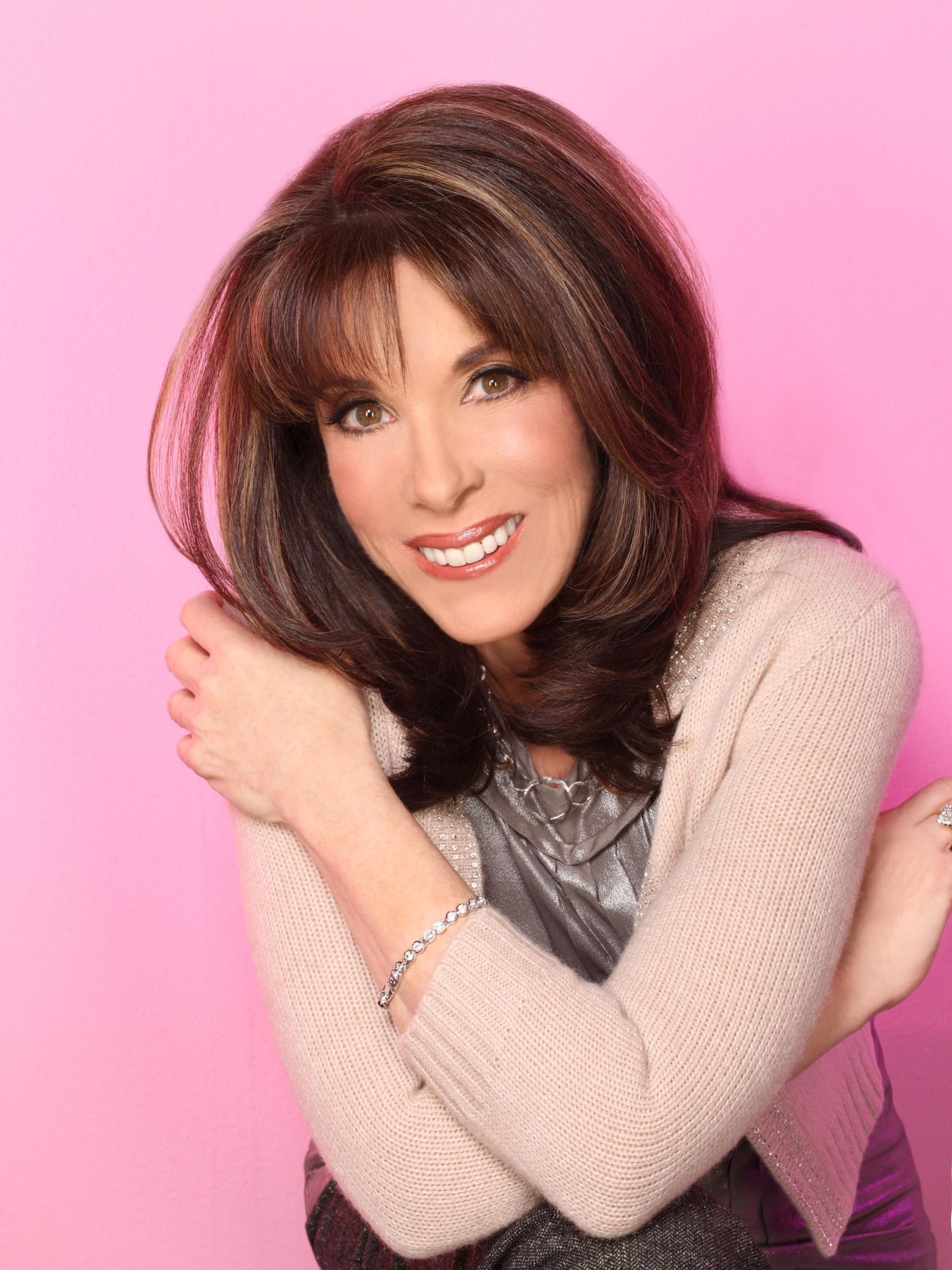 Kate Linder ©2015 CBS Broadcasting, Inc. All Rights Reserved
Here are six fun facts even longtime fans might not know.
By Michelle Darrisaw
When Kate Linder made her debut on The Young and the Restlesson April 16, 1982, she was only hired for one day to deliver the now-iconic line: "Dinner is served." Fortunately, she was asked to come back, and that one day turned into 40 years of Linder portraying the long-running role of Esther Valentine in the popular CBS daytime drama.
While viewers have had four decades to get to know the trusted confidante and beloved housekeeper of Katherine Chancellor (Jeanne Cooper) on-screen, we wanted daytime fans to discover more about the soap star off-screen. To mark Linder's 40th anniversary on Y&R, here are six things to know about the actress, plus the surprising coincidence behind her character's name.

Watch The Young and the Restless weekdays on CBS and streaming on Paramount+.
---
SUBSCRIBE NOW: Enjoy 4 Digital Plus 2 Print/Digital Issues Of Watch Per Year — For Free!
Linder Is Featured on the World's Most Famous Walkway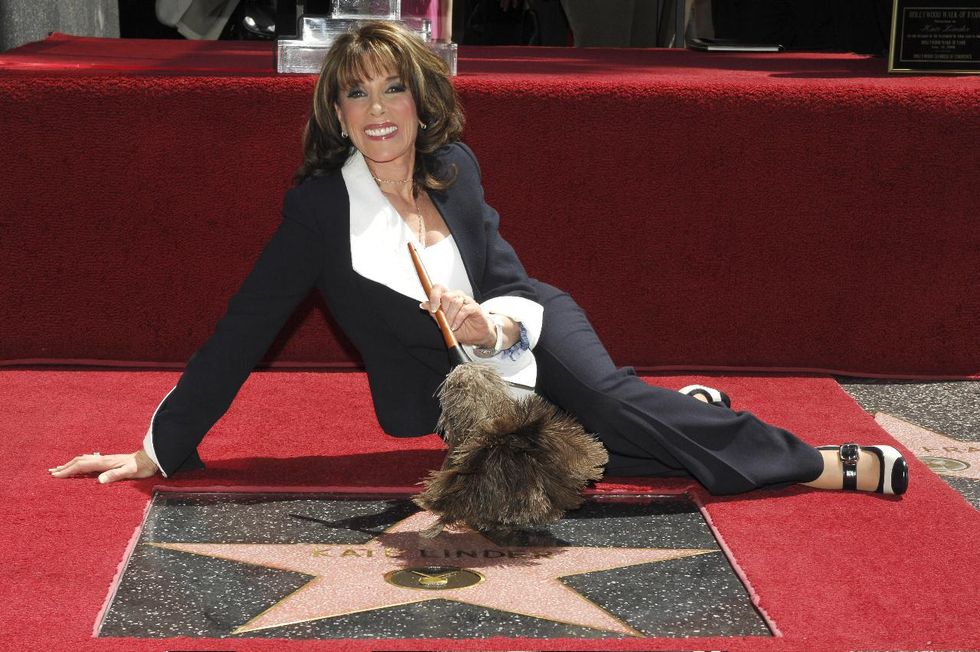 Linder uses a feather duster to brush off her star on the Hollywood Walk of Fame.
Courtesy of Kate Linder
"I am so deeply honored," she says of joining the Hollywood Walk of Fame class in 2008. "Receiving the star has been an experience I will never forget. One night many years ago, my husband Ron and I were leaving the Pantages [Theatre] and looking at all the stars on the sidewalk. I told him I couldn't imagine what that must be like.
"Then, I remember seeing a tour bus go by and hearing the guide say, 'Wow, you are in luck today ... Kate Linder is receiving a star on the Hollywood Walk of Fame.' It was an out-of-body experience beyond my wildest dreams. That day was completely jam-packed. I was in the studio working that morning, then I left to participate in the ceremony and ran back to do more scenes. That was exactly how it should have been because if not for The Young and the Restless, I would never have been there."
You Might See Her Flying the Friendly Skies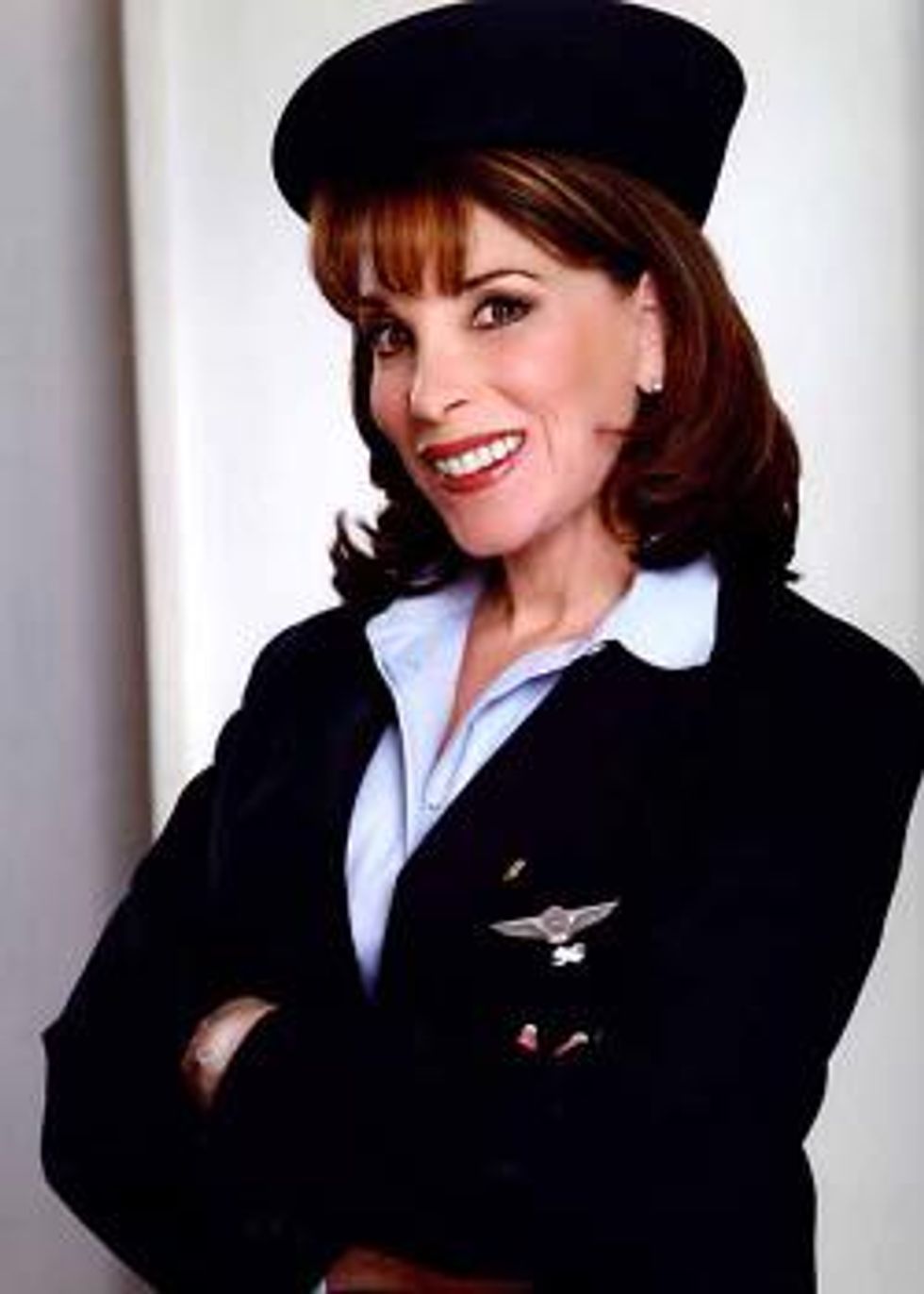 Linder flashes a smile and models her flight attendant's uniform in 2012. No, it's not a costume for Y&R!
Courtesy of Kate Linder
"In the beginning, I became a United Airlines flight attendant to have a job that would allow me time off for auditions," explains Linder.
"It's been great to continue flying, and I have loved seeing viewers of the show on the flights. Many of them know I fly and are anxious to tell me how much they love the show. Others don't know and are extremely surprised when they find out that Esther is serving them in the air."
Or on Stage Singing and Dancing …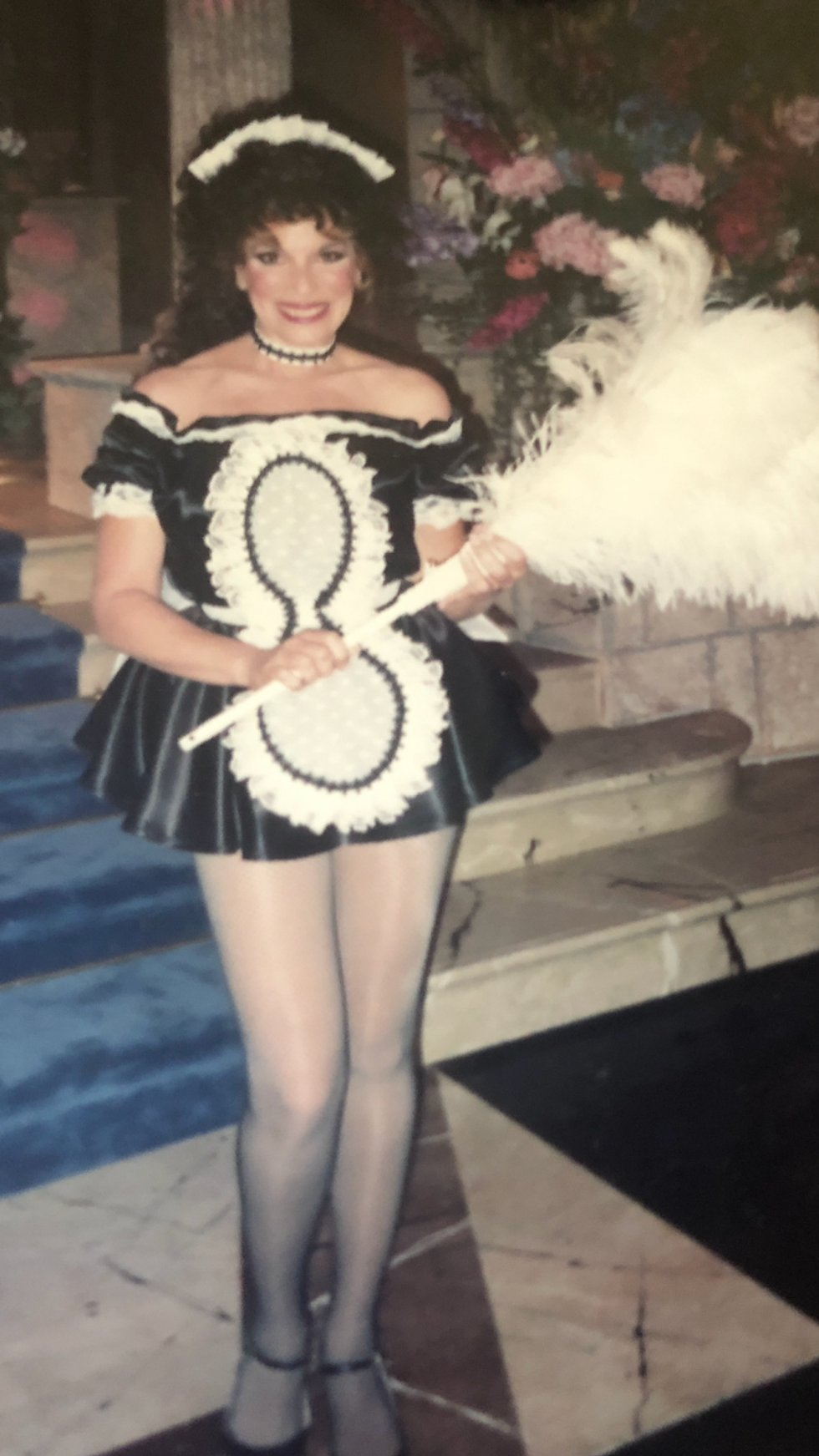 Linder dressed as a maid for a 1991 masquerade ball, where she sang Sondheim's "Everybody Ought to Have a Maid"
Courtesy of Kate Linder
"I began my career performing in plays and have appeared in many musicals," says Linder.
"To this day, I'm still singing and dancing! One of the most exciting highlights for me was the opportunity to perform [Stephen] Sondheim's "Everybody Ought to Have a Maid" for a masquerade ball one year. That was so much fun! Thanks to the show, it was yet another dream come true."
And Maybe Even Behind the Wheel of a Race Car
"Competing in the Toyota Grand Prix of Long Beach was a once-in-a-lifetime experience," she says of becoming the first-ever daytime actress to compete.
"It was the 20th anniversary of the race. They sent us to race car driving school, where there were past winners and a few of us who had never raced before. My only goal was to live through it, and I was thrilled to finish the race. My car was red and No. 7. It didn't have one scratch on it, and the most amazing thing was that I didn't come in last!"
She's a Part of USO History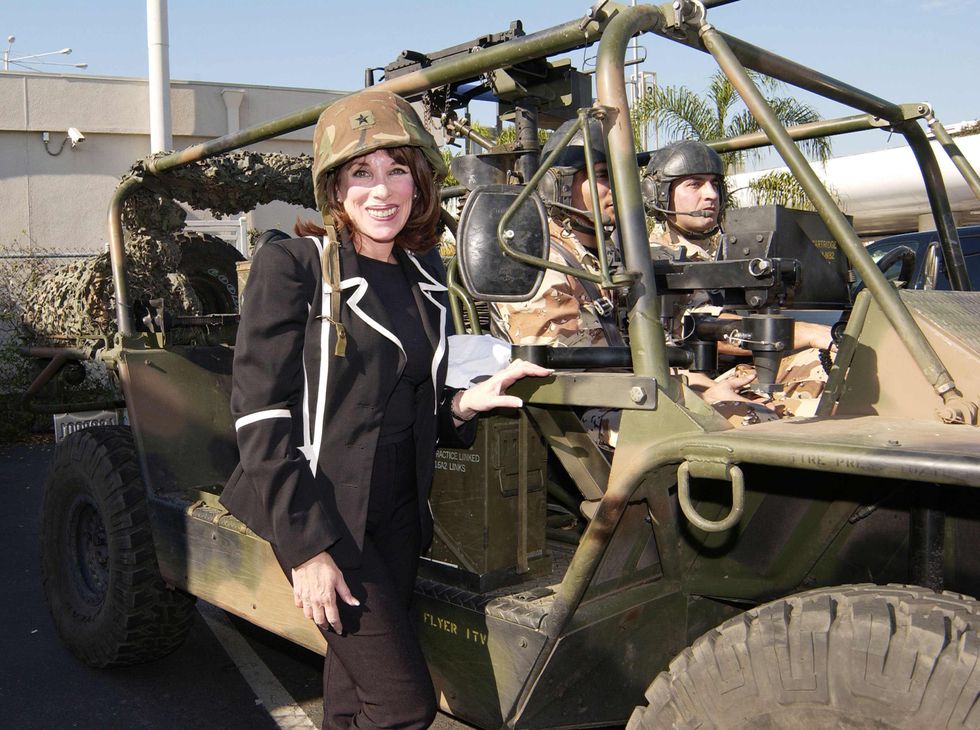 Linder next to a jeep after a send-off press conference for the Operation Starlift tour in 2002. The tour traveled under the banners of USO and Armed Forces Entertainment and served traditional military Thanksgiving dinner to troops in Afghanistan.
Robert Mora/Getty Images
"I had the honor of doing four USO tours with the late and incredible honorary mayor of Hollywood, Johnny Grant," she recalls. "We would go on Thanksgiving and host meet and greets to support our troops.
"I'll never forget being in Korea, and a serviceman came up to me and said, 'I have my wife on the phone; would you mind talking to her? She never misses an episode.' Seriously, how lucky am I to have had these amazing experiences meeting the country's biggest heroes?"
She's Also a Spokesperson for the ALS Association and March of Dimes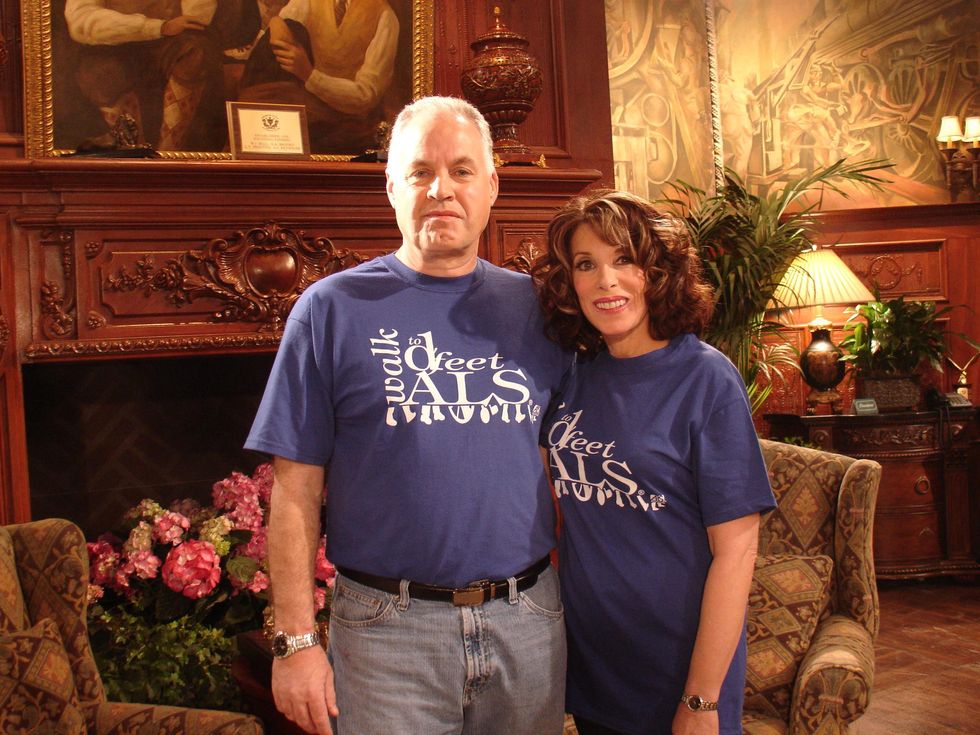 Linder with her brother-in-law
Courtesy of Kate Linder
"I will always be grateful to The Young and the Restless for giving me the platform to give back and help others," Linder adds. "I have been the celebrity spokesperson for the ALS Association for many years since my brother-in-law's diagnosis.
"With the generous help of my castmates, we have been able to raise way over $2 million and counting for the March of Dimes Canada's Conductive Education program (I'm also the ambassador) and for other Canadian charities."
Bonus Tidbit: What's in a Name?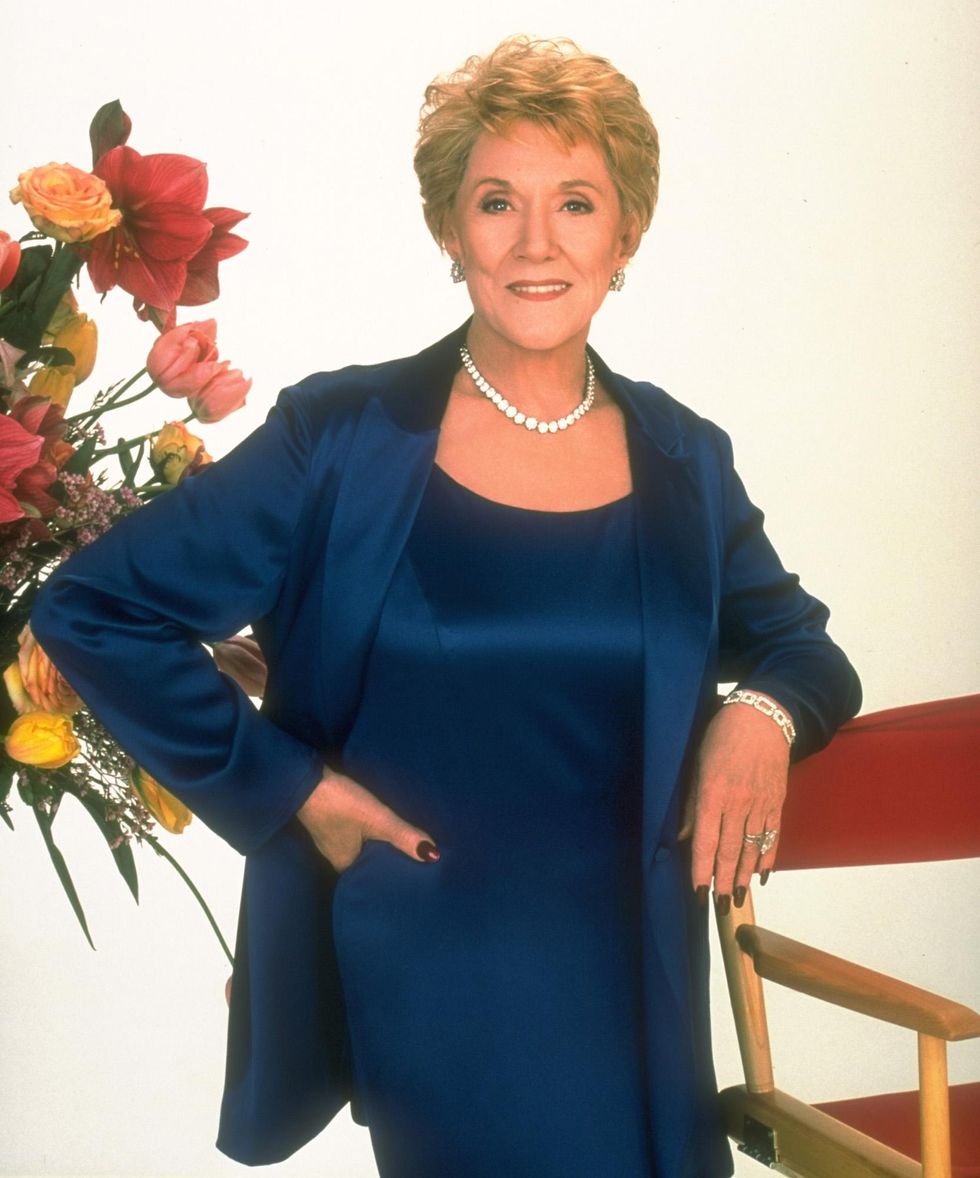 Jeanne Cooper as Katherine Chancellor
Cliff Lipson/CBS
"Jeanne Cooper started calling me Esther one day," shares Linder. "Esther was my grandmother's name, but Jeanne didn't know, so it was a happy coincidence.
"Fortunately, the writers picked up on it, and the name stuck. Also, my mother watched Y&R from day one! She was so excited I was going to be on the show, filling me in on the storylines. To this day, neither of us ever misses an episode."
SUBSCRIBE NOW: Enjoy 4 Digital Plus 2 Print/Digital Issues Of Watch Per Year — For Free!
Watch The Young and the Restless weekdays on CBS and streaming on Paramount+.