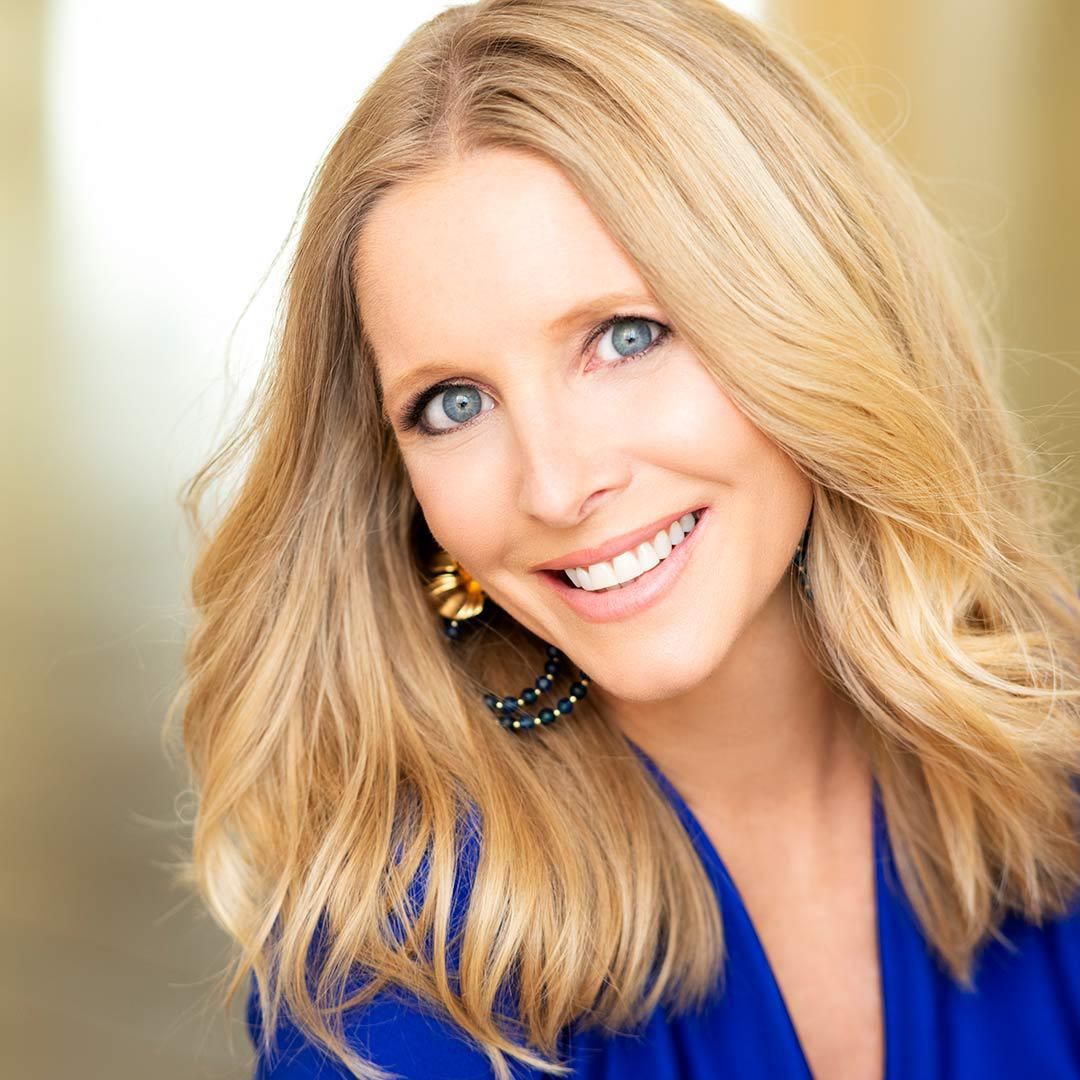 Photo Credit: Elaine Lee Photography.
For The Young and the Restless star Lauralee Bell, it's the little things that matter.
FAMILY MEMENTOS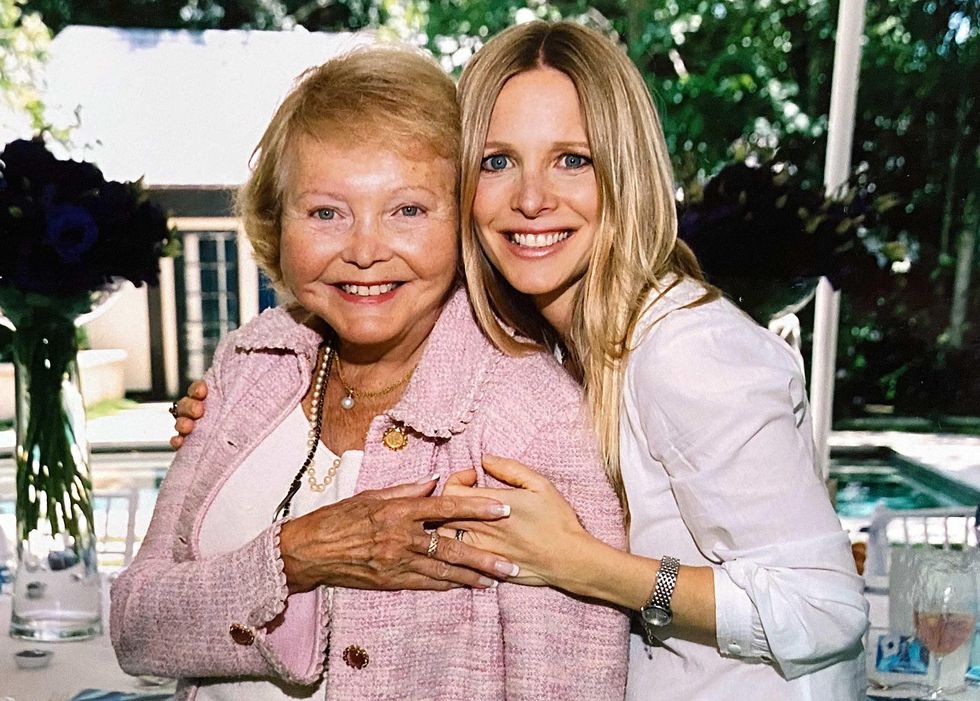 Photo Credit: Elaine Lee Photography.
My mom lived a wonderful life, and she passed away right at the beginning of quarantine. I've been going through my parents' home, and I've found so many happy things: little notes that I wrote to my parents when I was 10; my school IDs from 2nd, 3rd, and 4th grade. It was like a treasure hunt for me—and a nice way of reflecting on my life.
MY YELLOW LAB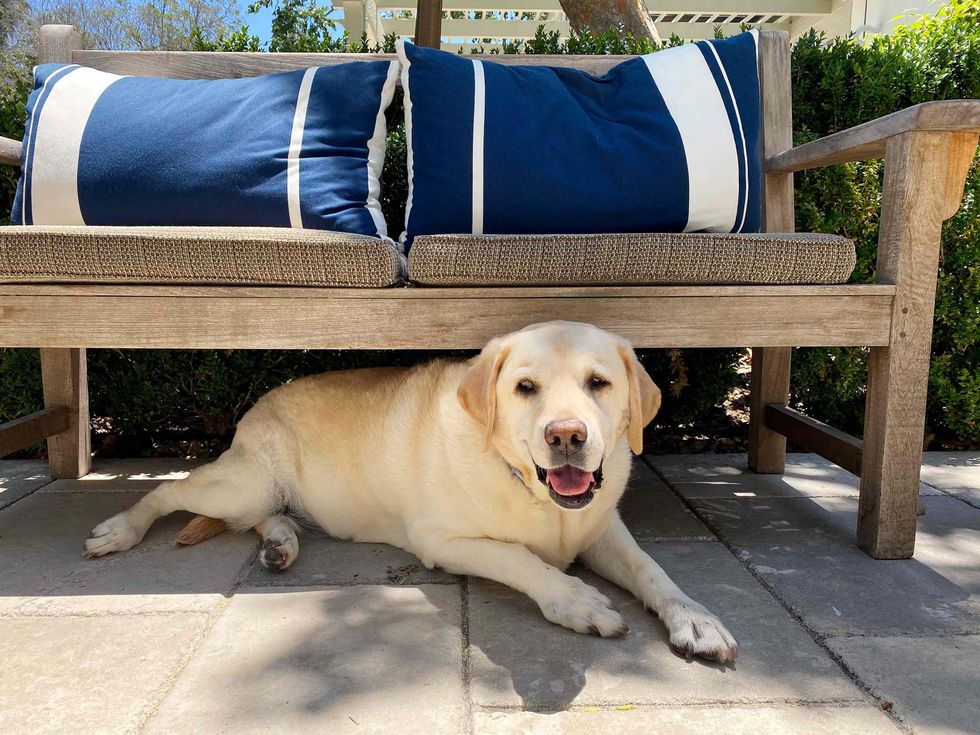 Photo Credit: Courtesy of Lauralee Bell.
Chelsea is the most loving dog. She's sleeping under my desk right now. She's my shadow. Although as soon as my husband walks in, she'll run over to him.
ACTING WITH DOUG DAVIDSON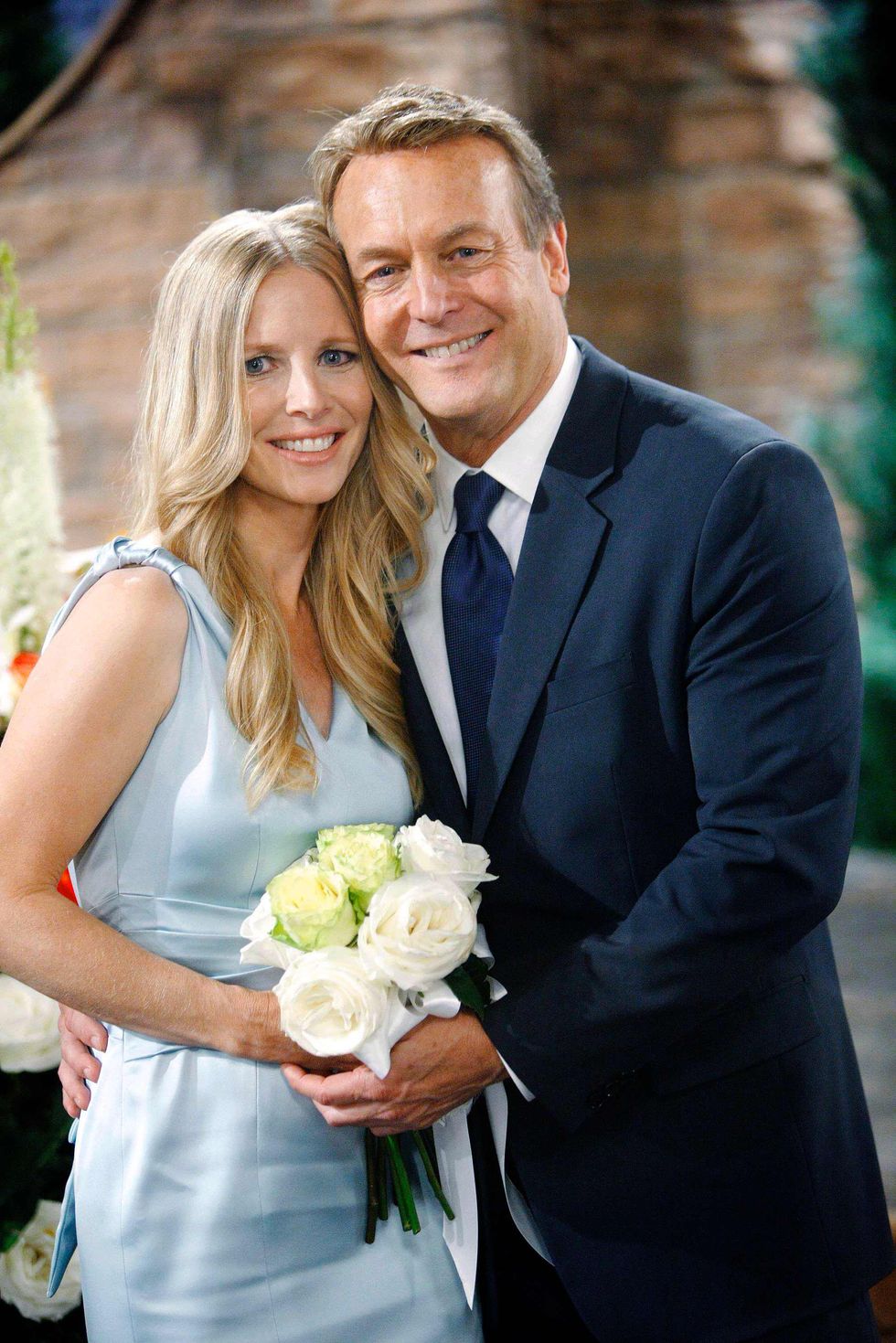 Lauralee Bell and Doug Davidson on the set of The Young and the Restless.
Photo Credit: Sean Smith/JPI Studios.
He plays Paul, my husband, on The Young and the Restless. We have this friendship where we look into each other's eyes and trust each other. I love a tearful scene with him as much as I love a hysterical scene, because it's just human emotions. Any day working with Doug Davidson is a gift.
ROSEBUDS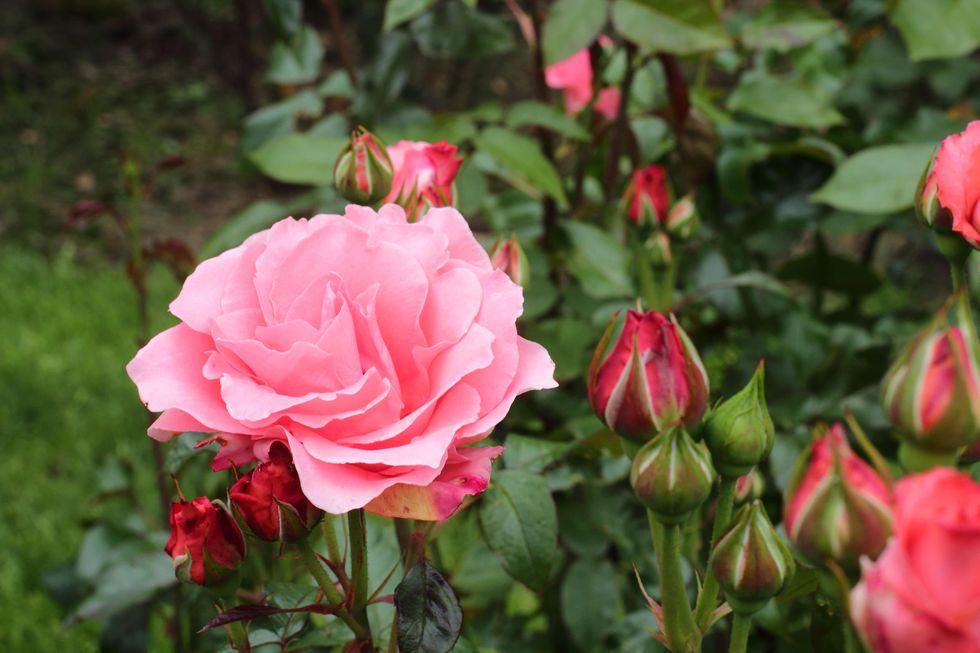 Photo Credit: RockemSockemGuy/Getty Images/iStockphoto.
I transplanted my mom's roses from her house to my yard. I thought they wouldn't bloom until next year. But every day there are little buds and blooms that I didn't see the day before. It's calming to me.
POST-IT NOTES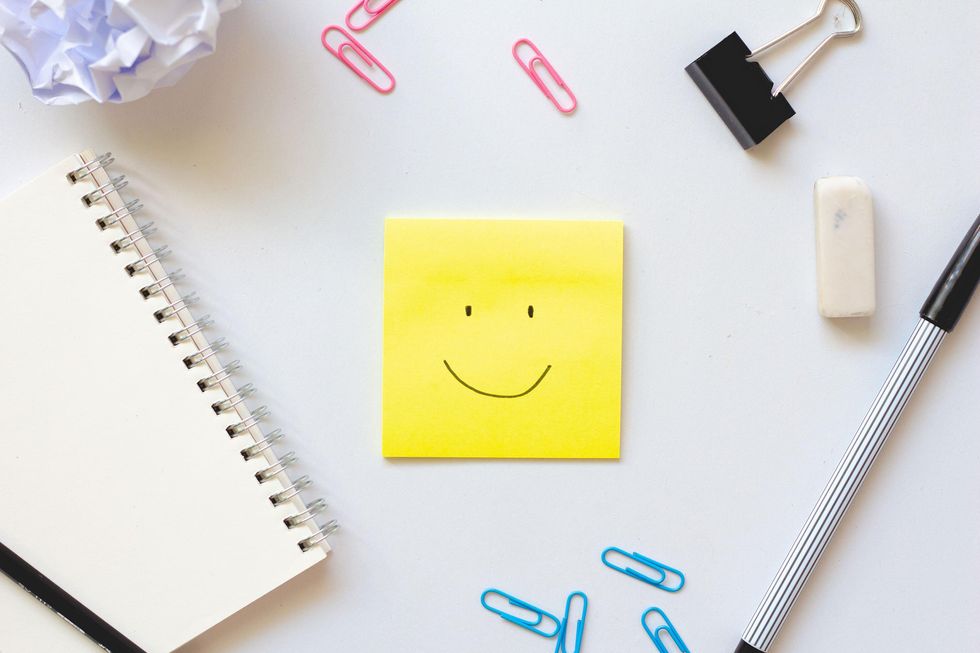 Photo Credit; Wacharaphorn Phetpradub/EyeEm/Getty Images.
When I was younger, if you had asked me what I would bring to a desert island, I would have said mascara. Now the answer is Post-its. Every day I make a list of little accomplishments that I'd like to get done and put them on my Post-its. I have notes everywhere. When I've checked off my list, then I'm relaxed.
FLOATIES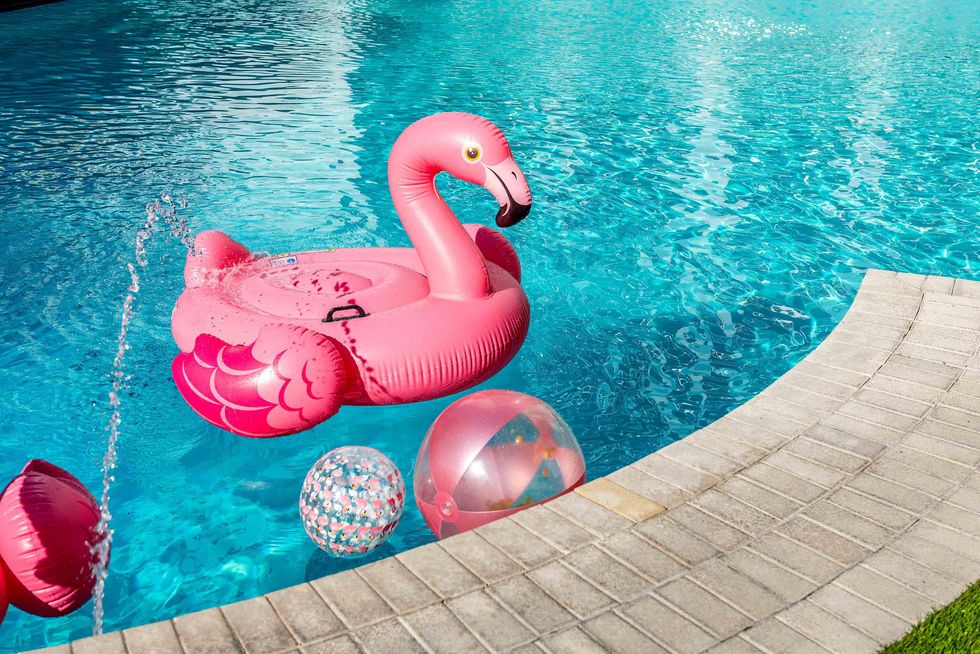 Photo Credit: CHUYN/Getty Images/iStockphoto.
Last spring I was going to take my 17-year-old daughter to Coachella. We rented a house with a pool and got floaties. When the festival was canceled because of the pandemic, I said, "We can blow up the floaties and have a Fauxchella!" But she said, "No." I have pink pool doodles. I have a flamingo. If the pandemic continues, I am pulling them out. I don't care.
SEINFELD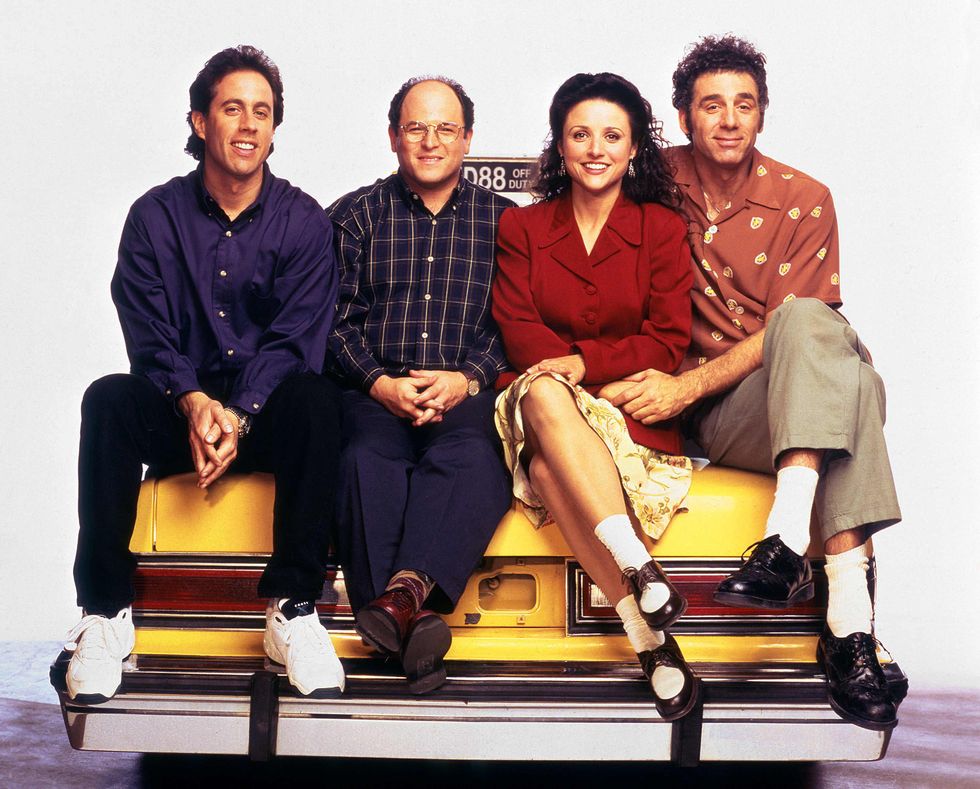 Photo Credit: Castle Rock Entertainment/Everett Collection.
My husband and I watch it every single night, which sounds so silly. But when the news is crazy, it's like this security blanket. It ends my day on a happy note.
Originally published in Watch Magazine, November-December 2020.
The Young and the Restless airs Weekdays on CBS and streams on Paramount+.