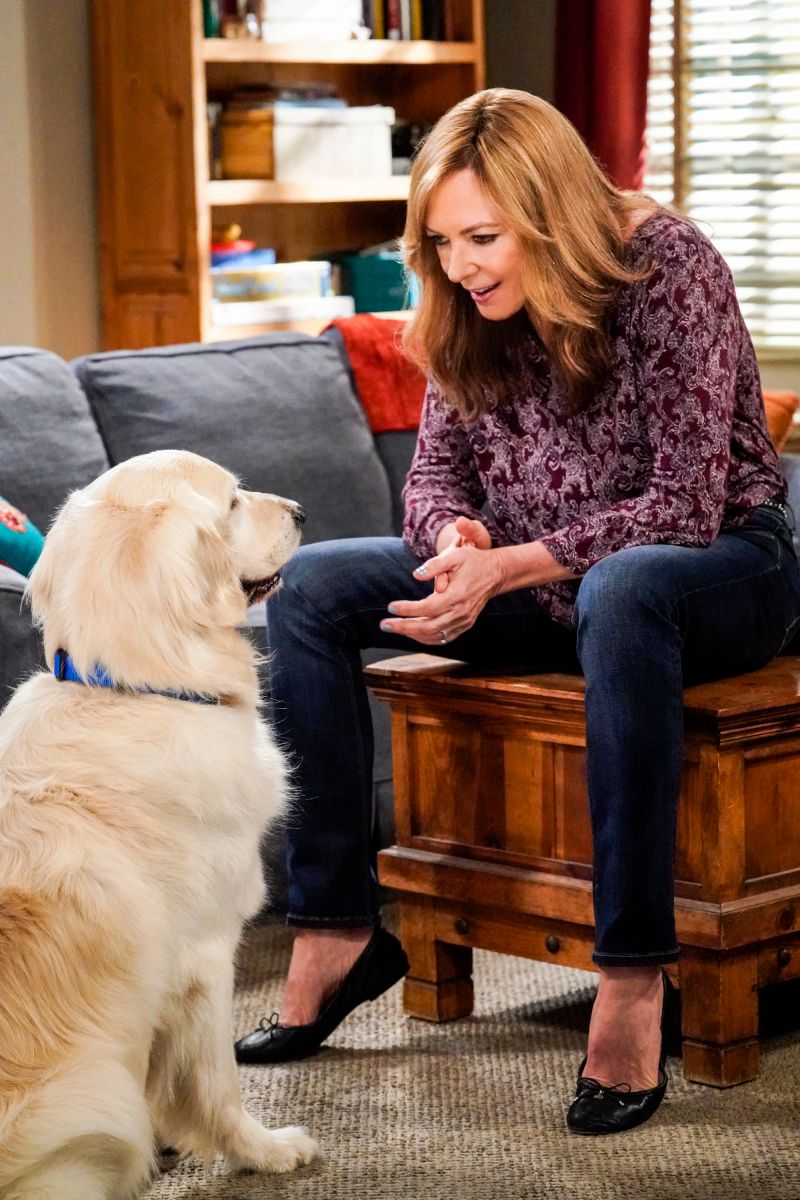 Photo Credit: Robert Voets/CBS.
The canine-loving Mom star is helping make the world a better place, one dog at a time.
Allison Janney is more than just an Emmy Award winner; she's also a true animal lover and advocate of pet adoption. When she's not playing Bonnie on CBS' hit comedy Mom, she's speaking up for those who can't do it themselves—puppies and dogs! From posting pet adoption listings on social media to volunteering at animal shelters, Janney is one devoted dog lover.
Stream episodes of your favorite shows on Paramount+.
She's a Dog Rescuer
Janney's three dogs—named Sippie, Dutch, and Addie—were all adopted. "They all bring so much love and happiness to my life," she has said.
She's An Animal Advocate
The award-winning actress uses her voice to do good in the world. In 2016, Janney joined Best Friends Animal Society, an organization dedicated to ending the killing of dogs and cats in shelters. She was featured in many campaigns alongside furry friends who need homes, and she continues to use her social platforms to promote animals in need.
Her Love Translates On Screen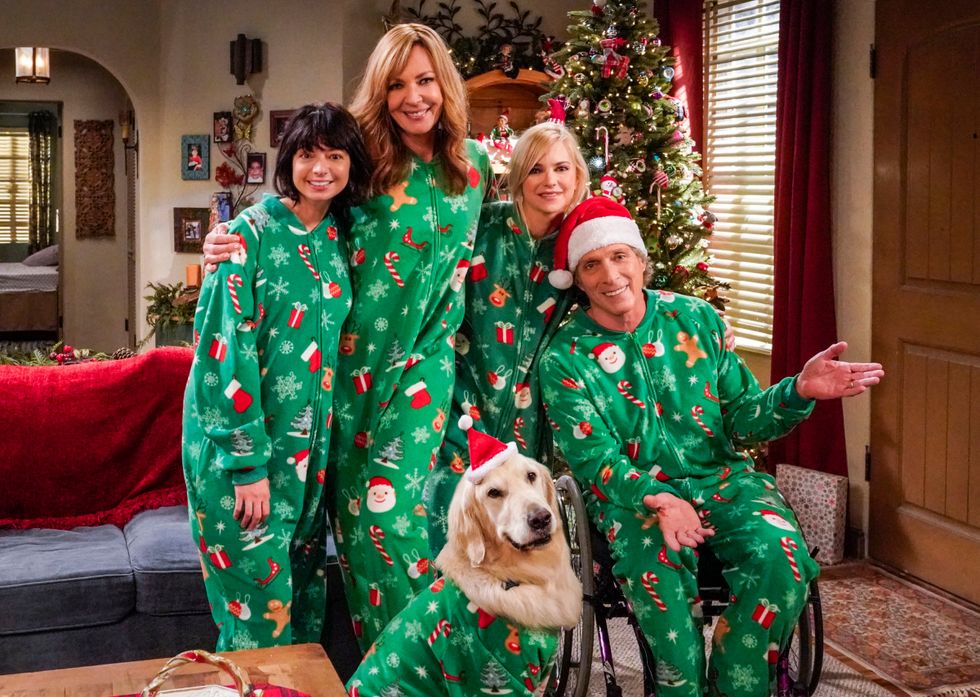 Patty, Bonnie, Christy, and Adam on Mom.
hoto Credit: Robert Voets/Warner Bros. Entertainment Inc.
When Adam's (William Fichtner) dog passes away in Season 5 of Mom, Bonnie (played by Janney) adopts a puppy to help cheer him up. Although Adam wasn't quite ready to move on, he took Gus in, and the pup has played an important part in the show since. Whether celebrating Christmas with the family or walking down the aisle, you can find Gus alongside Bonnie and Adam—and even Christy (Anna Faris)—in times of need.
She Supports Adoption
In a segment she hosted for ShelterMeTV, Janney talks about the importance of adopting. She encourages getting involved at local animal shelters and finding your forever friend. "They need your help and support," she says in a ShelterMeTV video.
Her Dogs Are Picture-Perfect
Who wouldn't want to show off their pups when they look like Sippie, Dutch, and Addie? Janney's photogenic pooches are well-accustomed to shoots by the Mom actress.
She's Active In The Community
In addition to posting pet adoption listings, Janney served on a committee to introduce the Friends of L.A. Animal Shelters organization, dedicated to distributing funds to Los Angeles–area shelters in need. Janney makes it known that "shelter pets will never forget that you gave them a new beginning."
She Can Get Along With Any Dog
Mom fans are sure to recognize this adorable cast member! Even though Gus doesn't belong to Janney, she always treated him like one her own.
Dog Videos Make Her Day
This tho. Day has just been made. 😂 https://t.co/nyNBoFk9UN

— Allison Janney (@Allison Janney) 1569455016
When she needs cheering up, Janney turns to animal-themed videos to brighten her day. She's not shy when it comes to sharing the love on her social media for some of her favorite accounts, including WeRateDogs.
Stream episodes of your favorite shows on Paramount+.