Stars
NCIS' Brian Dietzen Shares His Amazing Ab-Shaping Regimen
Move #1: Dead Bugs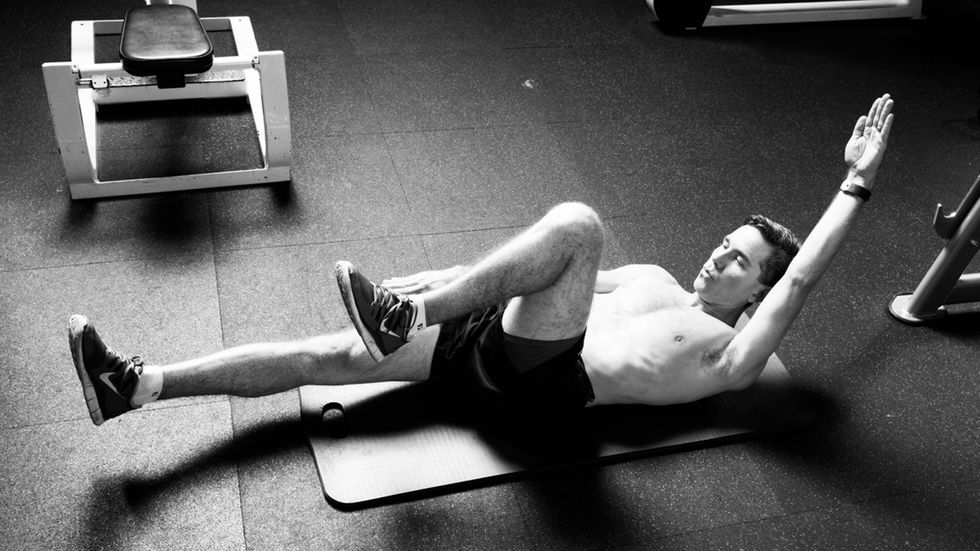 Photo credit: Monty Brinton/CBS
Brian Dietzen learned this specific core exercise from his physical therapy trainer (for knee surgery rehab) and liked it.
Brian's Fit Tip: Alternate straight legs, holding the pose for two seconds on each extended leg. Continue for 30 reps (one minute), never letting your feet hit the ground.
Move #2: Crunchy Frogs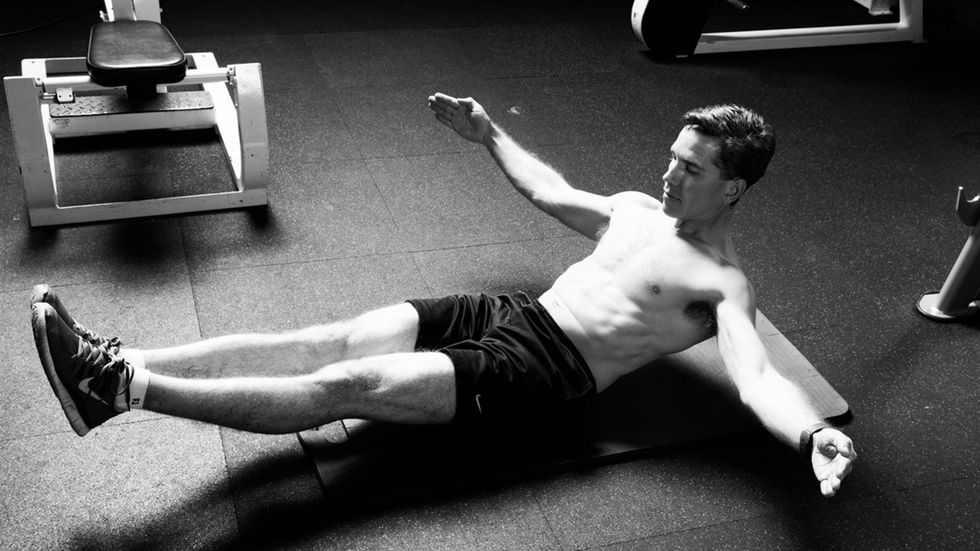 Photo credit: Monty Brinton/CBS
Does Brian Dietzen use a trainer? Not really. He gets ideas from P90X workouts and as he says, "kind of 'Frankensteins' a workout routine together."
Brian's Fit Tip: Keep the weight off your lower back, sit up straight and don't slump. Extend both legs out, then bring them back to you. Do this 25 times.
Move #3: Oblique Crunches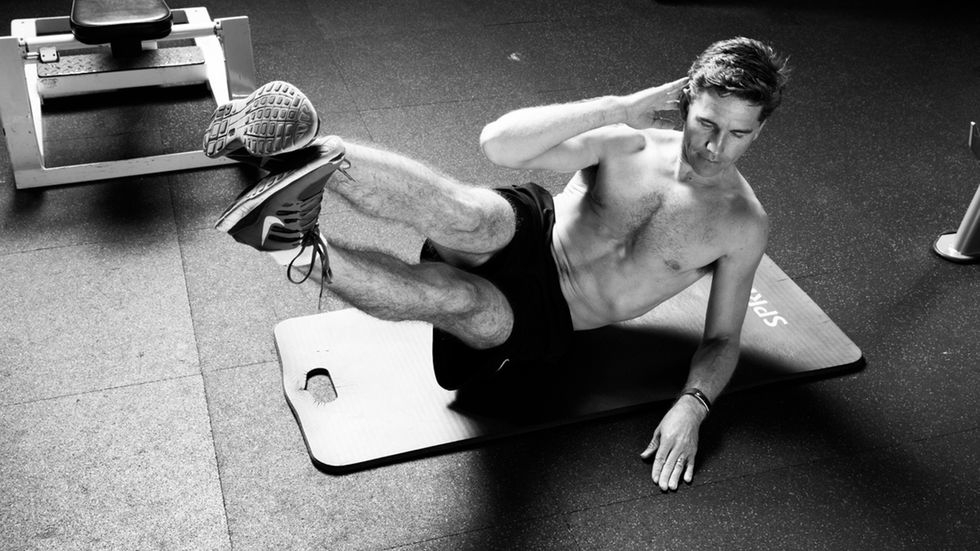 Photo credit: Monty Brinton/CBS
Better than traditional sit-ups that only target the top abdominal muscles, these bendy crunches help engage the whole core. "People don't always [know to] target the side muscles, the transverse abdominals and obliques," says Brian Dietzen.


Another trick that helps Brian Dietzen stay in shape? Wearing his activity tracker. "I wear my Microsoft Band 2 activity tracker whenever I work out (and pretty much all the time). It's a good way to keep track of my heart rate, calories and time spent on each exercise."
Move #4: Side Plank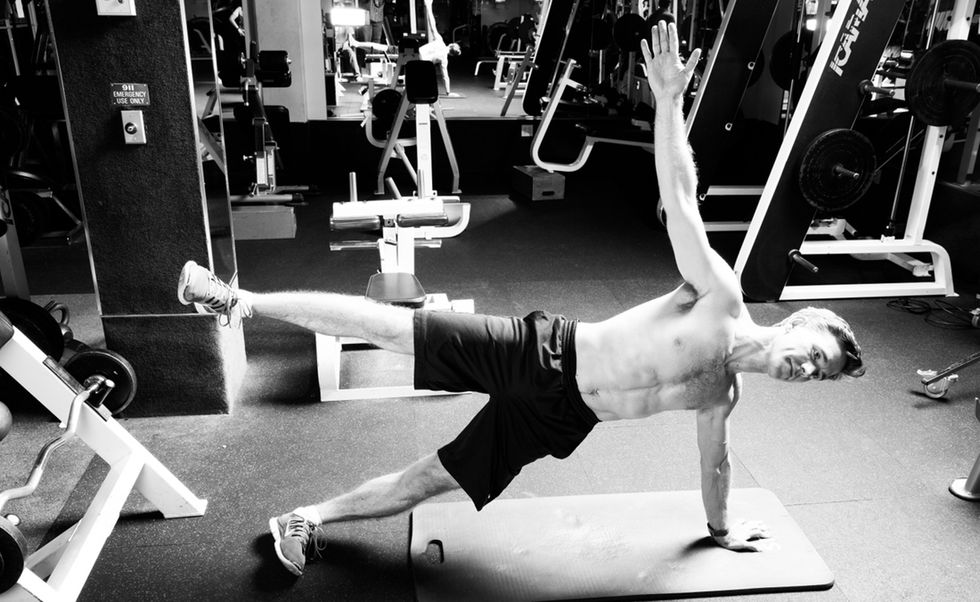 Photo credit: Monty Brinton/CBS
The yoga-inspired move works the whole body, especially when you lift the top leg.


Brian's Fit Tip: Make sure hips are aligned with hands and feet. It may feel like your hips are out in front. That's good.
Move #5: Chin-Ups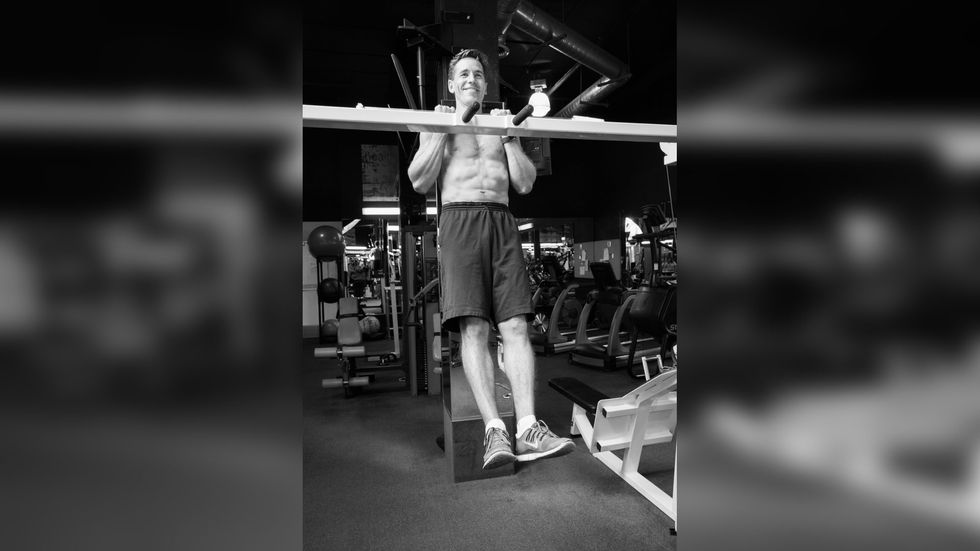 Photo credit: Monty Brinton/CBS
"I used to do all sorts of exotic pull ups--Vs and funky dips--and while it looks cool, it really messes with your rotator cuff, so I keep my hand close together on pull-ups and chin-ups to avoid injury" says Brian Dietzen.
Now the actor and doting dad keeps it simple, and even works out with his kids. "Both my boy and girl love pull-ups. My son does one for every birth year!"
Move #6: Core Twists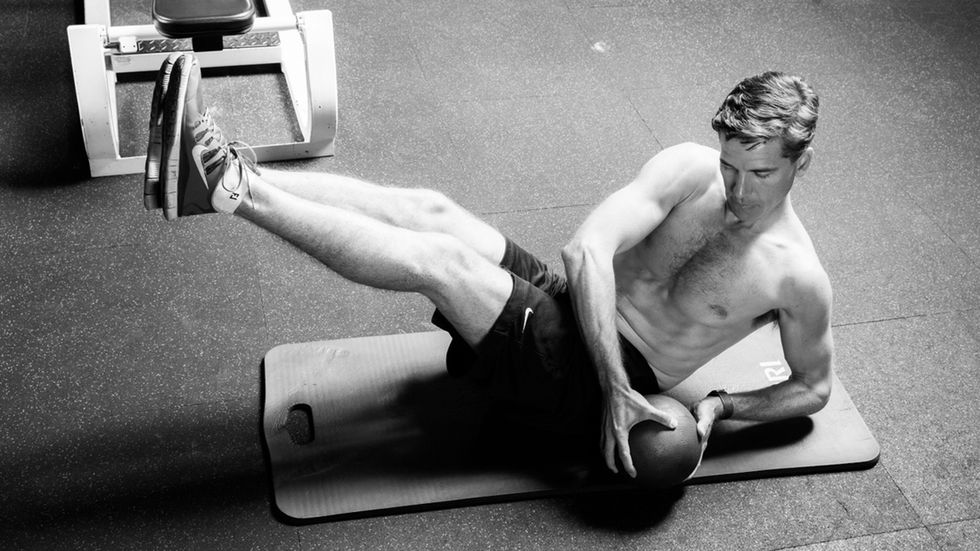 Photo credit: Monty Brinton/CBS
Dietzen saves the hard stuff for last. Like these challenging abdominal twists that use his body weight, and more, for resistance.
Brian's Fit Tip: Aim for 50 twists. You can just clasp your hands together, and rotate to touch the ground on either side, or add in an eight pound medicine ball for extra challenge.
Move #7: Final Stretch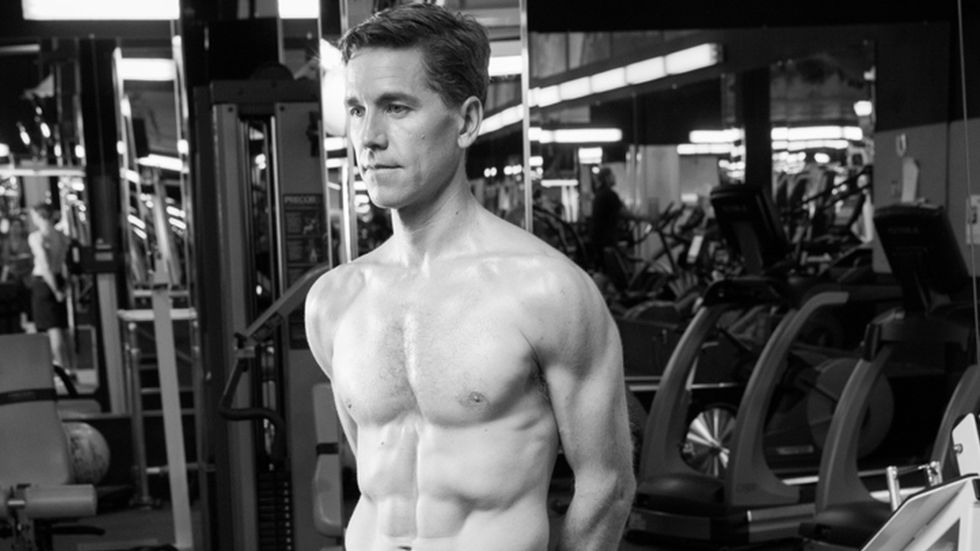 Photo credit: Monty Brinton/CBS
For long and lean muscles, don't skip the warm up or cool down. Brian Dietzen suggests stretching for at least 10 minutes before and after any workout.
Clasp your hands behind your back and push down for a good shoulder and chest stretch.
Stream full episodes of NCIS on CBS All Access.