Stars
Omar Miller's Passion Project
Courtesy of Omar Miller.
When he's not starring in the new CBS comedy The Unicorn, actor Omar Miller has a lot to rave (and rant) about on his sports podcast, The O-ZONE.
By John Griffiths
As a kid growing up in Anaheim Hills—not far from Angel stadium in Orange County, California—Omar Miller whiled away his summer days and nights playing baseball, collecting his favorite players' cards, and, yes, listening to velvet-voiced sports announcer Vin Scully bring local games to life on a thing called a radio. "Oh, man, I was the happiest kid on the block,"says Miller, now 41. While he loved the Angels, the Dodgers, and the Lakers, he rooted the most for Team Miller: That would be his five older brothers and one sister, captained by dad Alex and mom Gloria. "Coming from a big family is the best thing in the world," says Miller. "You grow up confident, not shy."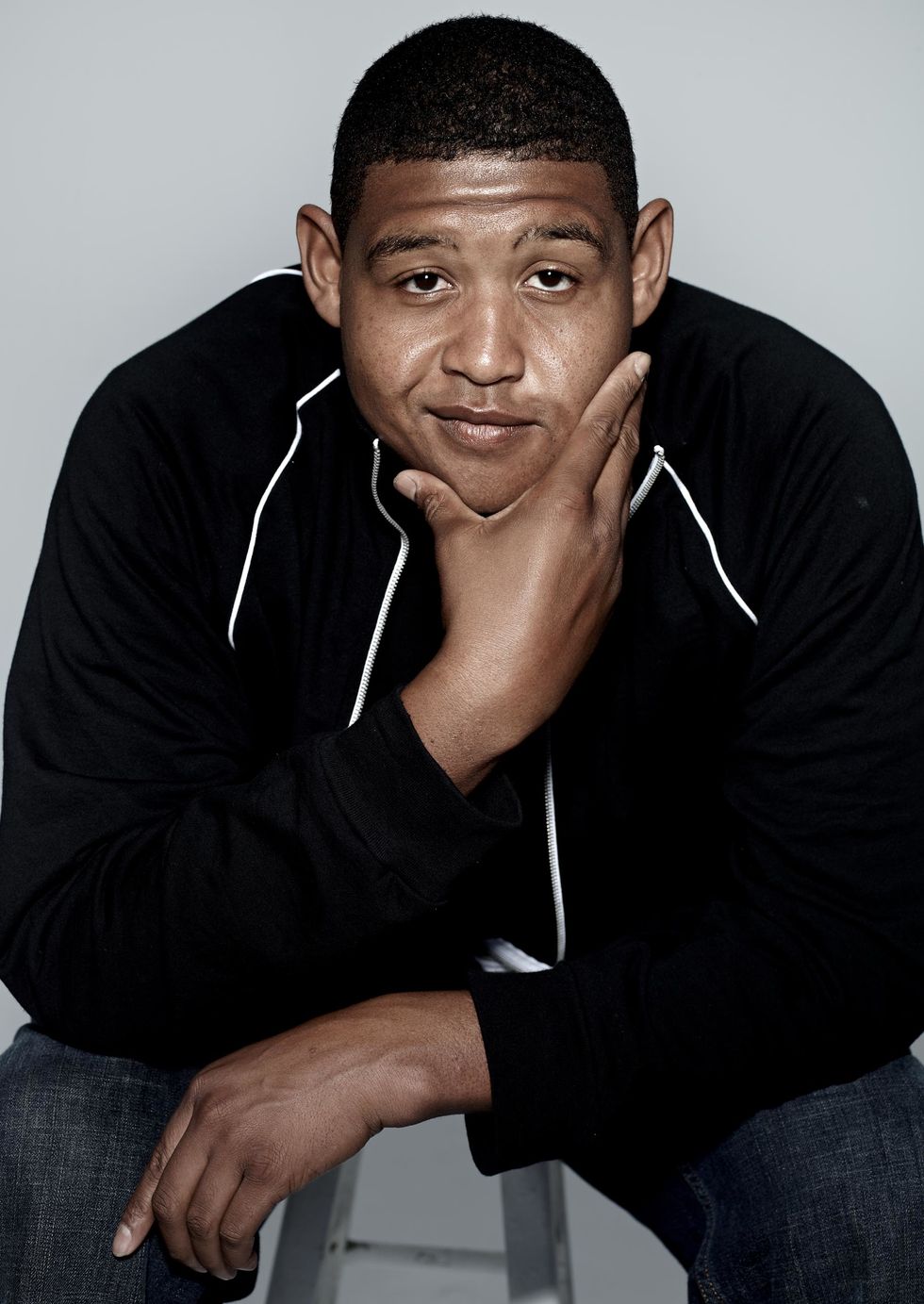 Actor Omar Miller is a man of many talents.Photo Credit: Giuliano Bekor.
And how. Even with two TV shows—he plays recent widower Walton Goggins' worried pal Ben on CBS' new comedy The Unicorn as well as Dwayne "The Rock" Johnson's BFF on HBO's Ballers—Omar Miller finds the time to host a sports podcast, The O-ZONE. Two to three times a month, he chats with pro athletes, celeb friends (Bobby Cannavale, Jaleel White of Family Matters), and family members (his brother Terry often co-hosts) about, oh, the state of female boxing, the NBA finals, and whether the Red Sox are stronger than the Astros."We also talk about travel and politics to keep the conversation well-rounded," says Miller. The vibe? "Un-PC and extremely opinionated."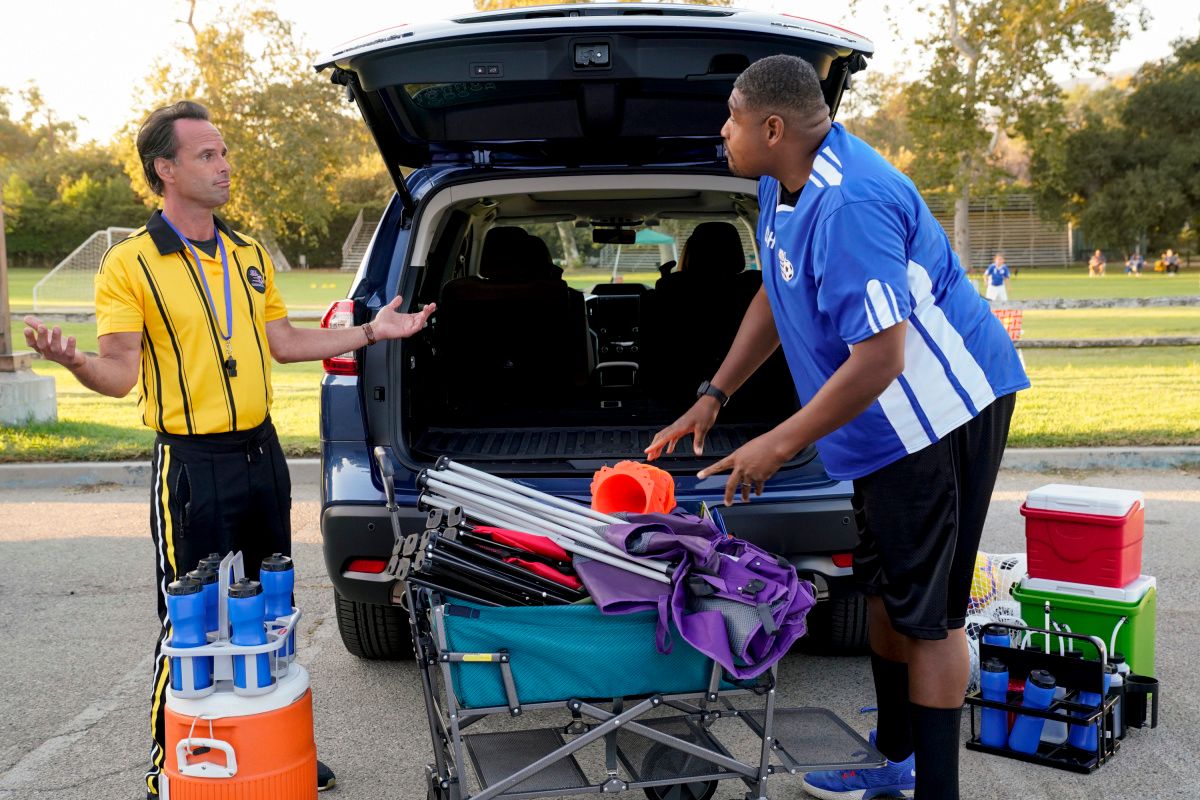 Walton Goggins as Wade and Omar Miller as Ben on The Unicorn.Photo Credit: Cliff Lipson/CBS.
Don't be surprised to hear some controversial comments (the show's cheeky tagline is "Unfair & Partial"). "Because sports happen all over the world, we wind up talking about what else is happening: police shootings, unjustified wars." And, like some sports stars themselves today, "We're big on reminding people they can use their voice to speak out on issues."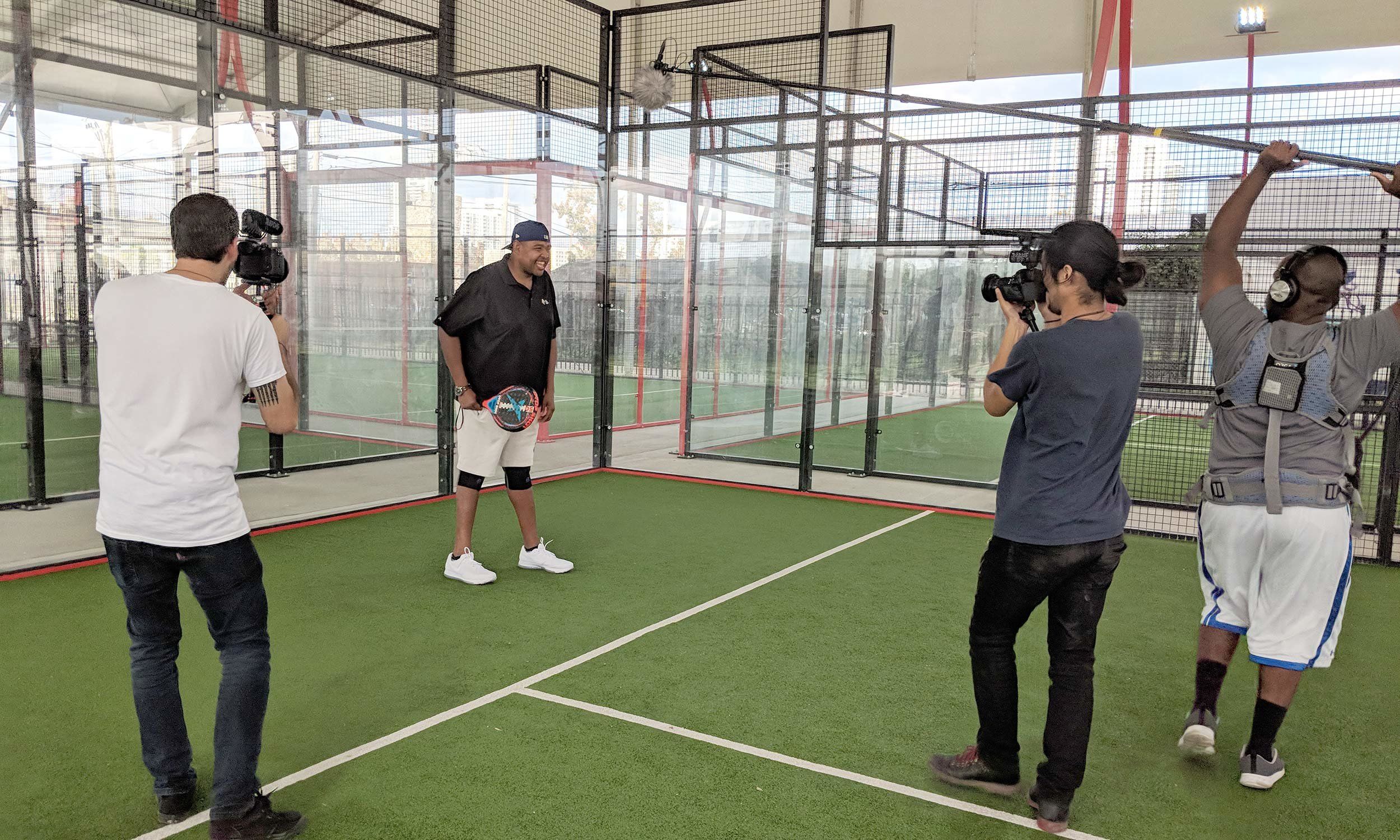 Omar Miller and friends behind the scenes of The O-ZONE.
He kicked off the show in early 2016 at the suggestion of a manager-friend who "heard my brothers and me argue about sports and said, 'Man, you guys should record this.'" A couple of months after starting the podcast, Miller's brother Eric passed away. "Life is shorter than we think, so I like to put a lot of joie de vivre in the show," he says. "You've got to maximize." So he's looking at booking chat time with The Unicorn's Goggins and his Ballers buddy The Rock. Shockingly, Miller's mom—Team Miller's captain—hasn't guested yet. But it's only a matter of time. "She is a basketball junkie," says Omar Miller, "and she has some very strong feelings."

Originally published in Watch! Magazine, November-December 2019.
To listen to Omar Miller's The O-ZONE on their website or via your favorite podcast app.
Watch all-new episodes of The Unicorn on Thursdays at 8:30/7:30c on CBS and CBS All Access.