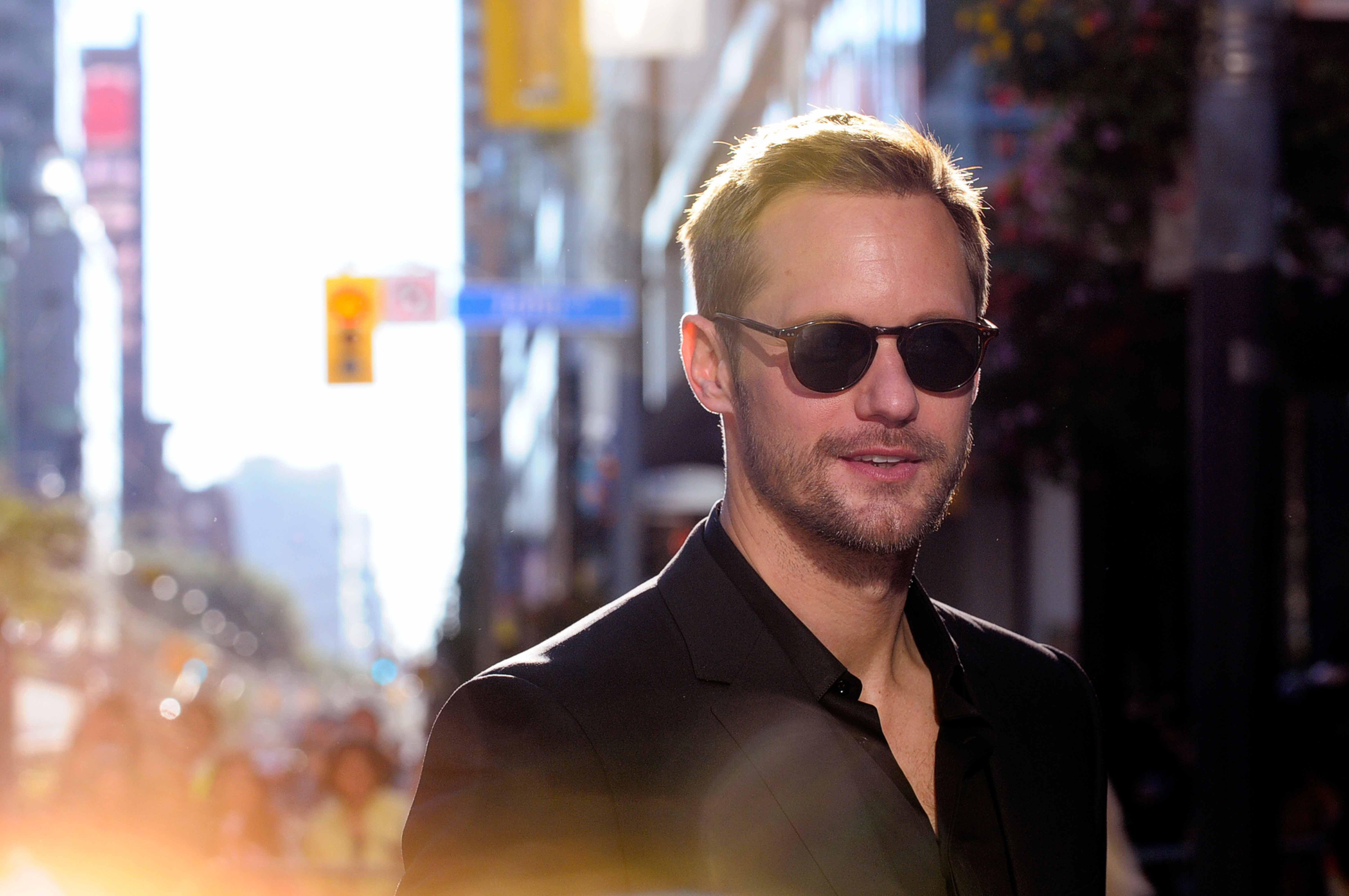 Photo Credit: Che Rosales/Getty Images.
The Swedish star of The Stand isn't just easy on the eyes—he's a versatile actor as well!
By Nate Millado
Forget ABBA and IKEA: Sweden's best export is actor Alexander Skarsgård. So when it came time to cast a mysterious man with "a lethal smile and unspeakable powers" in CBS All Access' highly anticipated limited series The Stand,Skarsgård was perfect for the role of mesmerizing villain Randall Flagg. "Alexander Skarsgård is so beautiful and he's so charming and charismatic," marvels showrunner Benjamin Cavell. "In a world in chaos, you can see how a guy like that might make people feel safe and protected. You sort of have the desire to go where he's going."
In anticipation of Alexander Skarsgård's latest tour-de-force performance, let us count the ways we love him so.
The epic limited series The Standpremieres Thursday, Dec. 17, exclusively on CBS All Access. All-new episodes drop every Thursday.
He Can Pull Off An Eye Patch
Skarsgård played Lady Gaga's murder-minded love interest in the music video of her 2009 hit "Paparazzi."
And He Can Rock A Loincloth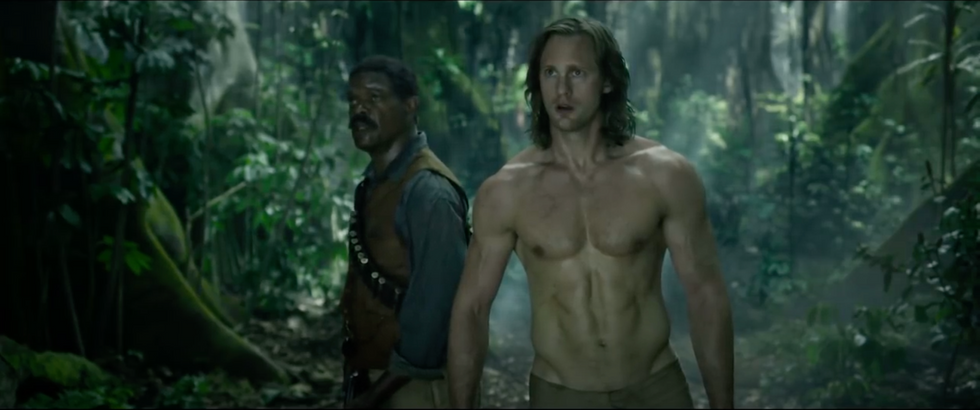 Skarsgård in a scene from the 2016 film The Legend of Tarzan.
Photo Credit: YouTube.
The actor gained 25 pounds of pure muscle to play iconic vine-swinging hero Tarzan opposite Margot Robbie.
He's Sweden's Sexiest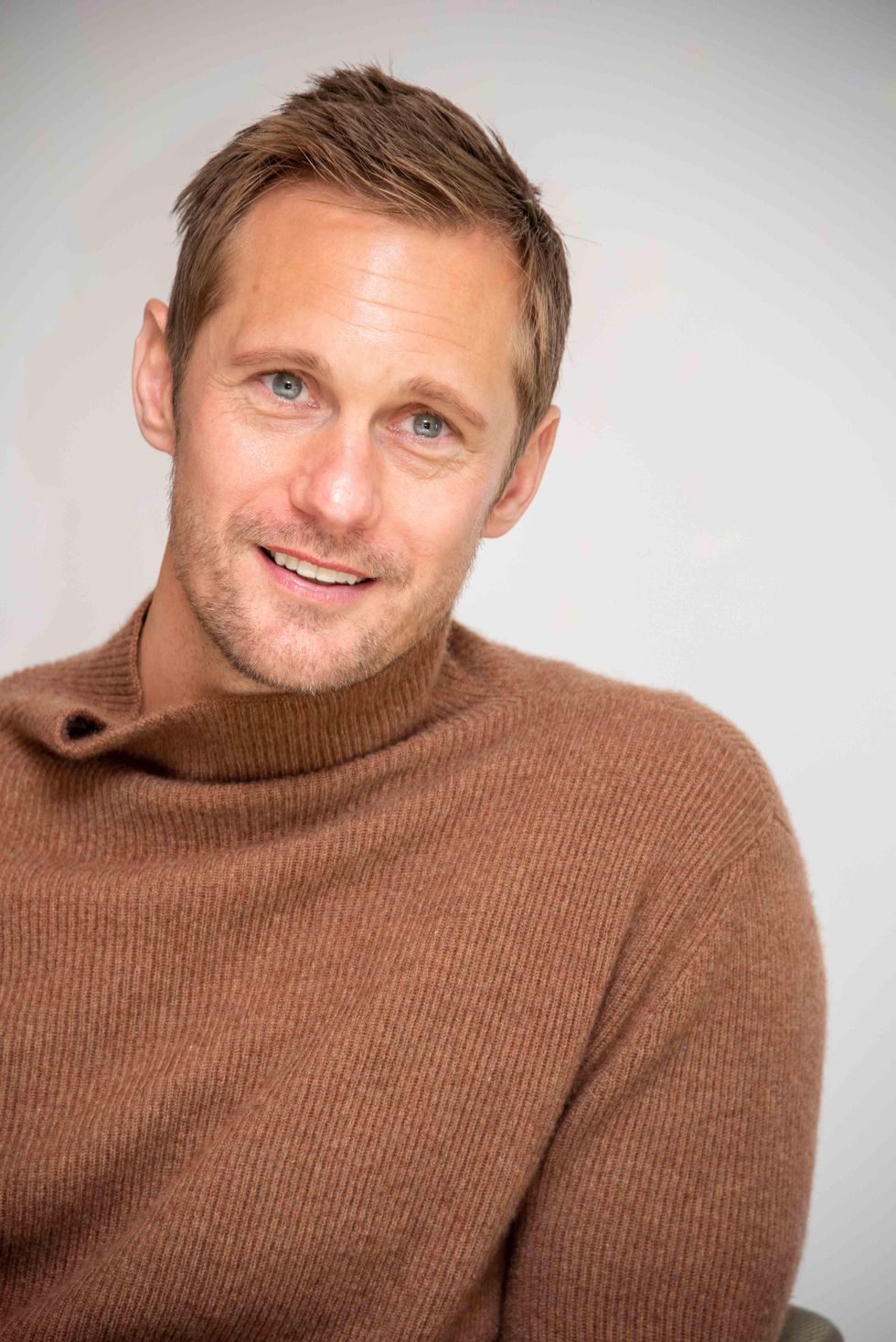 Alexander Skarsgård at a February 2019 London press conference for his film The Aftermath.
Photo Credit: Vera Anderson/WireImage/Getty Images.
His native country voted him Sweden's Sexiest Man five times in a row! "Every single day, I walk up to that mirror and think, five times motherf---er, five times," he quipped in a 2015 interview with Mirror.
Acting Runs In His Family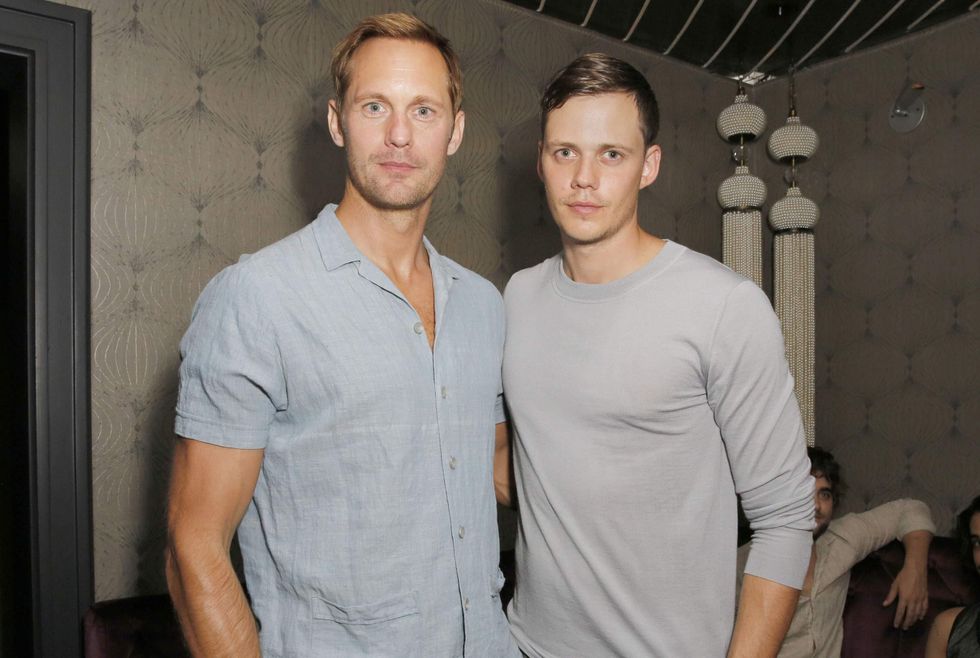 Alexander Skarsgård and brother Bill Skarsgård attend a magazine party in 2018 in Los Angeles.
Photo Credit: Rachel Murray/Getty Images Entertainment.
Dad Stellan's film credits include Good Will Hunting, Marvel's Thor movies, and Mamma Mia!,while brother Bill terrorized kids as creepy clown Pennywise in Stephen King's It remakes.
He's Got A Sense Of Humor
In this hilarious bit for The Late Show With Stephen Colbert, Skarsgård tells the host about an ancestor who once owned a bar, smoked a cigar, and played the guitar.
And He Knows How To Vamp
He really sank his teeth into his star-making (and often, ahem, revealing) role as True Blood vampire Eric Northman. Lucky for us, Skarsgård isn't shy about showing some skin.
He's Served In The Military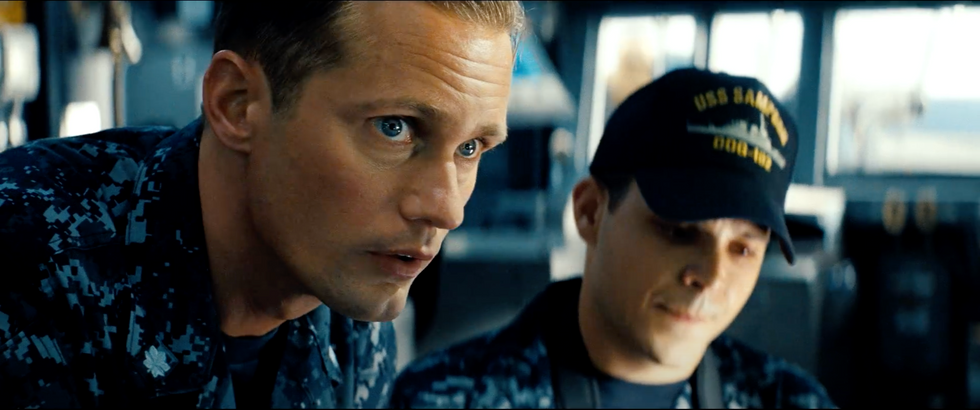 Skarsgård in a scene from Battleship.
Photo Credit: YouTube.
When he was 19, he enlisted in the Swedish Navy—and became a sergeant! Surely Skarsgård was able to tap into his military background for Battleship (opposite Rihanna in her big-screen debut) and Generation Kill.
He's An Emmy Winner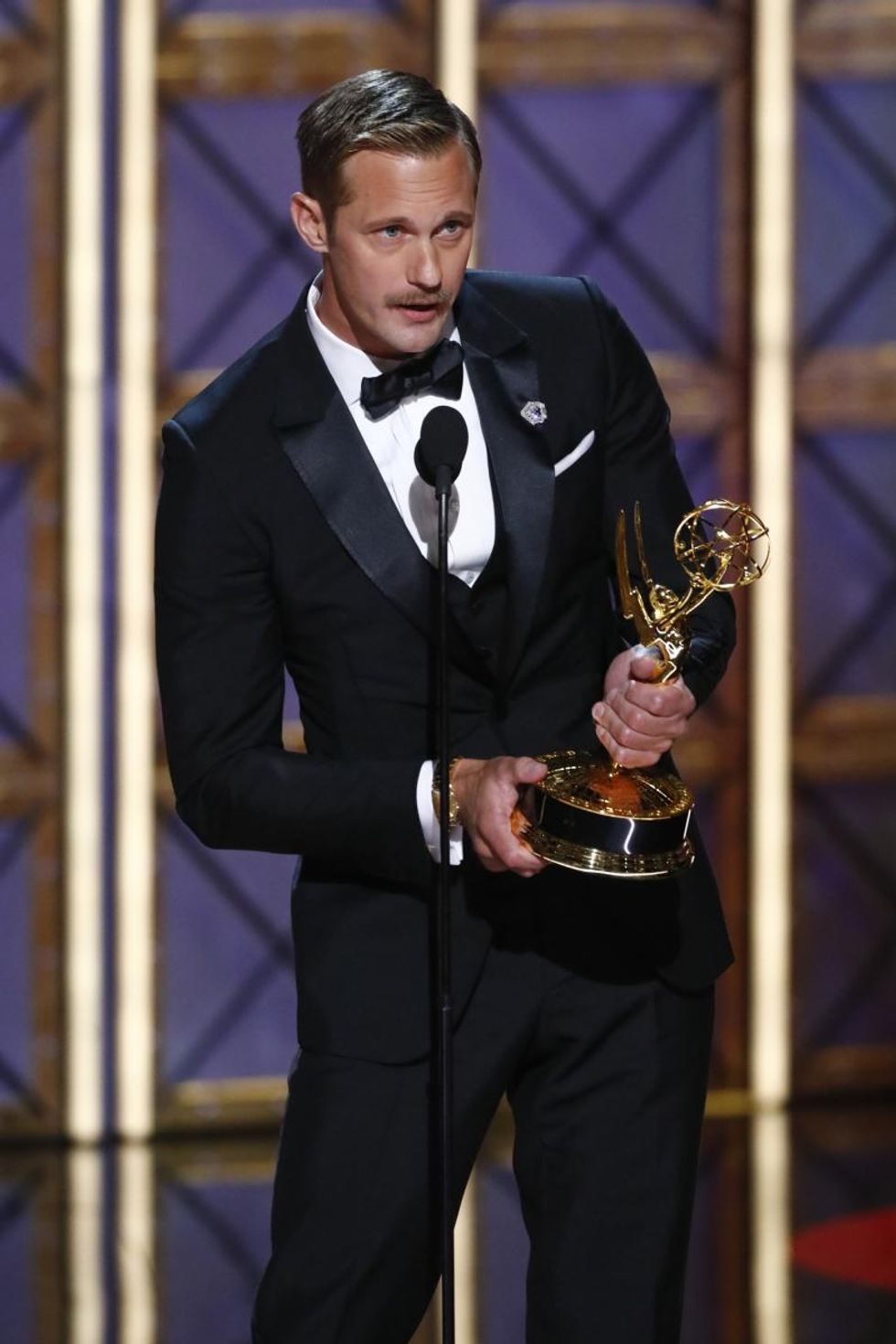 Alexander Skarsgård accepts the 2017 Emmy for Outstanding Supporting Actor in a Limited Series or Movie.
Photo Credit: Trae Patton/CBS.
When you're in a series with stellar actresses including Reese Witherspoon, Laura Dern, and Nicole Kidman, it's kind of hard to stand out. And yet Skarsgård left an indelible impression on viewers—and Emmy voters—for playing Kidman's abusive husband, Perry, in HBO's buzzy Big Little Lies.

He's The Perfect Villain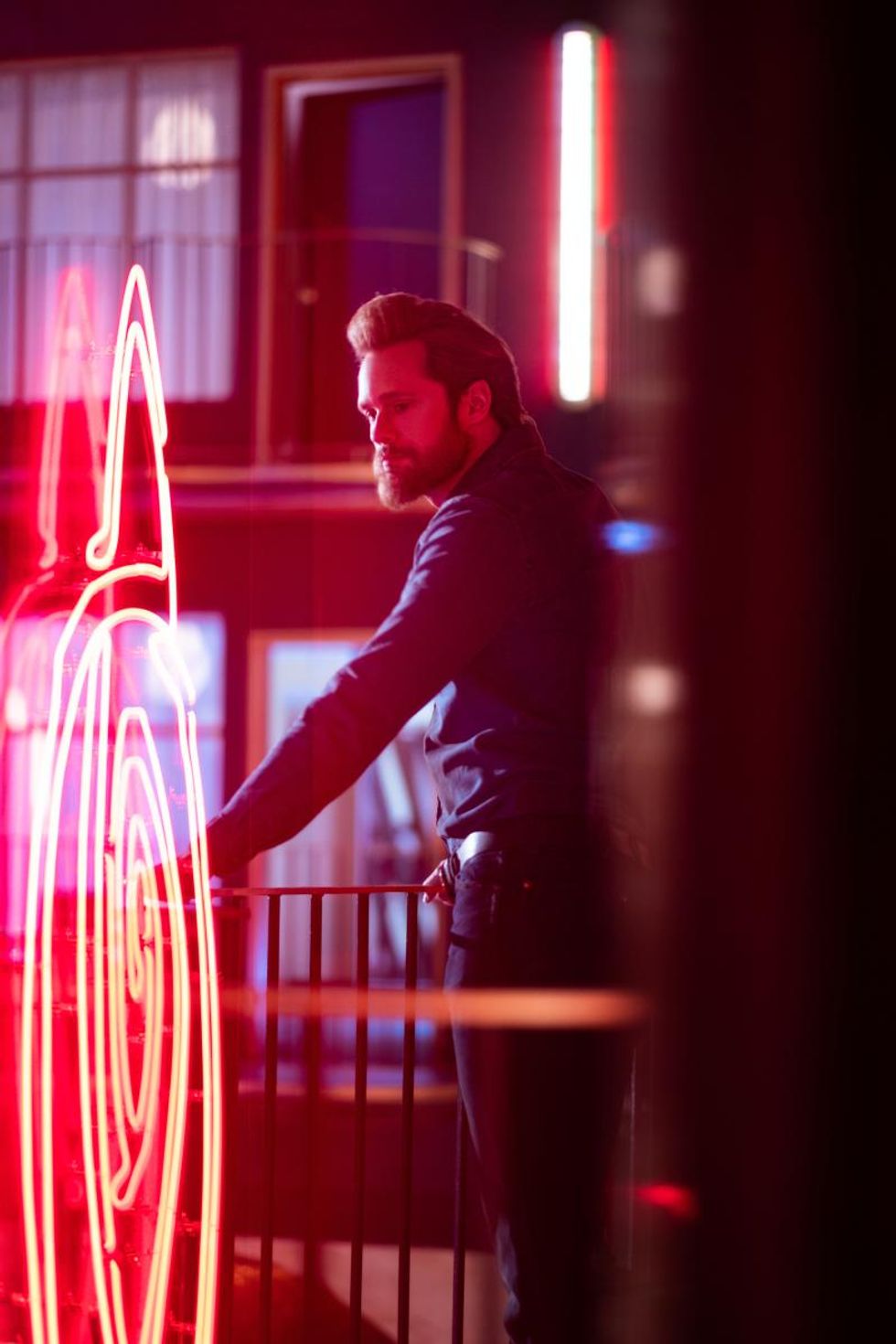 Alexander Skarsgård as Randall Flagg in The Stand.
Photo Credit: Robert Falconer/CBS.
Which brings us full circle to Stephen King's The Stand. In the post-apocalyptic epic, Skarsgård plays a mysterious man who woos the weak and vulnerable with his magic (literal and otherwise). He squares off against 108-year-old Mother Abagail (Whoopi Goldberg) and survivors of an eerily similar global pandemic. We can't wait to see what Skarsgård brings to Randall Flagg!
The nine-episode epic limited series The Standpremieres Thursday, Dec. 17, exclusively on CBS All Access. Catch new episodes every Thursday, only on CBS All Access!