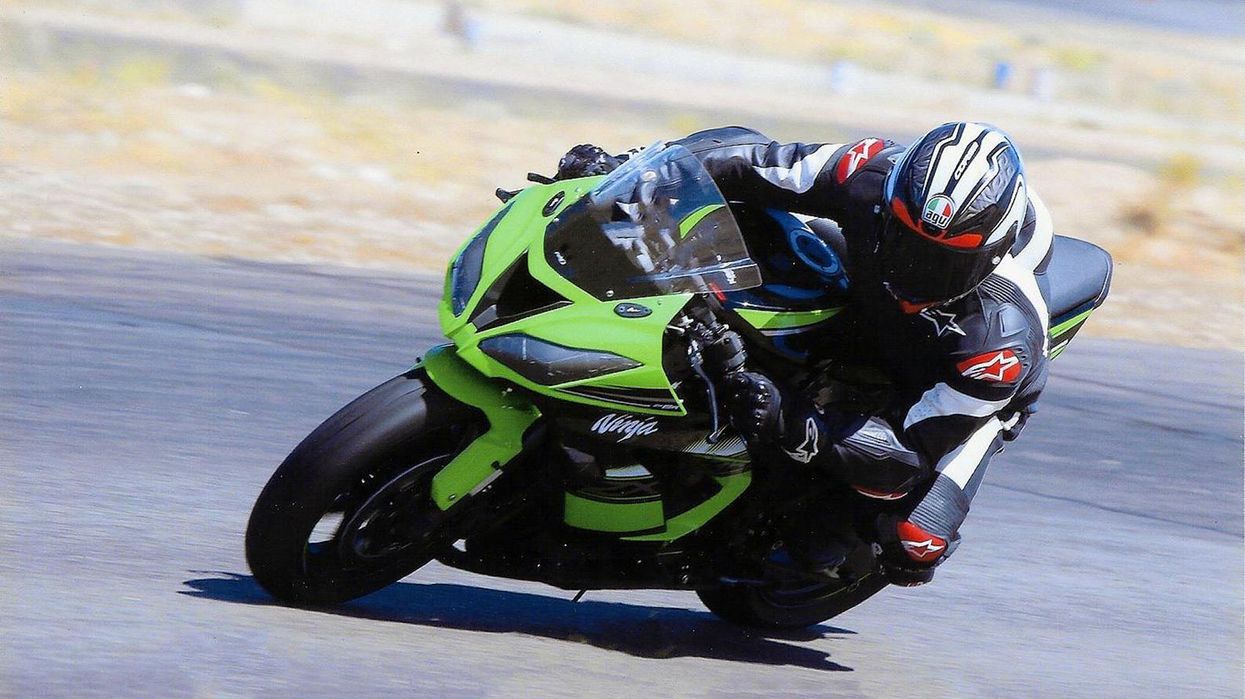 Photo: Dylan Code
When he's not catching bad guys as Detective Katsumoto, the actor enjoys life in the fast lane
By Oliver Jones
Tim Kang will never forget the first time it happened. He was shooting through a tight turn at historic Willow Springs racetrack going about 60 mph on his tricked-out Kawasaki ZX-6R. "I leaned that bike over and, for the first time, dragged a knee," recalls Kang. "Up until that day, my knee pads were fresh as a daisy. To lean that bike over enough where you are dragging a knee in a controlled manner—man, is that exhilarating. That was a moment where I felt, 'OK, I'm really starting to figure this out.'"
That Kang, a man whose day job is to patrol the idyllic coast of Oahu as Detective Katsumoto on Magnum P.I., would be obsessing over some dusty stretch of asphalt in the desert 80 miles north of Los Angeles is of little surprise to anyone who has spent time with the San Francisco–born 48-year-old actor. Since the time he first tucked into a downhill run as a kid during a family ski trip in Tahoe and up through his years regularly jumping out of airplanes as a skydiver, Kang has long been transfixed by all things speed.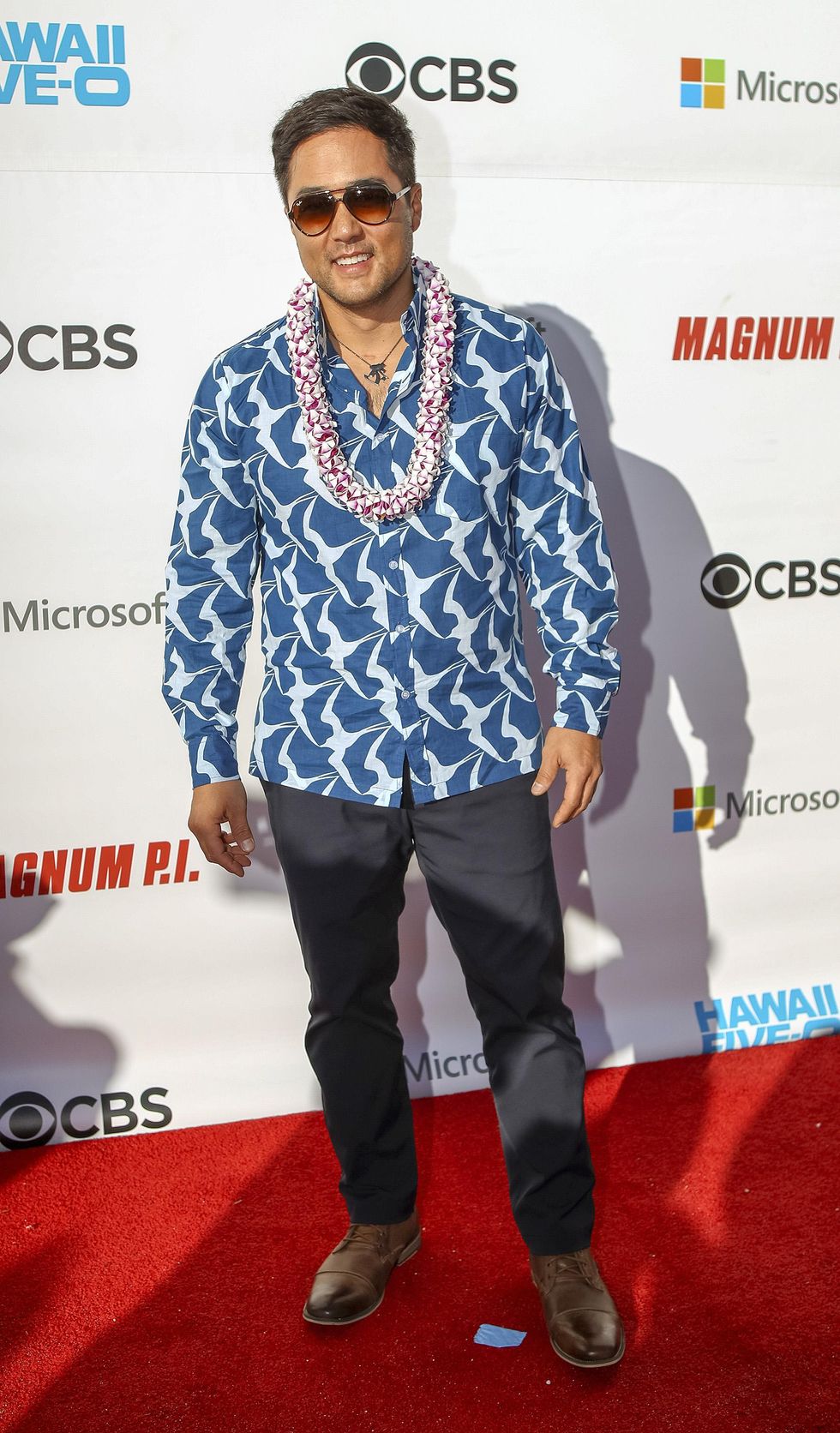 Tim Kang attends the Sunset on the Beach event celebrating the 50th anniversary of Hawaii Five-0 and the premiere of Magnum P.I. at Queen's Surf Beach on Sept. 16, 2018, in Waikiki, Hawaii.Photo: Darryl Oumi/Getty Images
It's an obsession that, over the past decade, he has channeled into countless hours on the track, both in cars like his cherished 2010 Porsche GT3 ("What you can make that car do!") and, more commonly these days, a midsize motorcycle like the Kawasaki or a Ducati 848.
Ask Kang about why he spends almost all his time away from the set on the race track and his answer will swing from simple ("It's fun!") to philosophic. "For me, the way that acting and racing relate is around the idea of trying to impose your will," says Kang, who, prior to Magnum, spent seven seasons as Special Agent Cho on the former CBS drama The Mentalist. "I have learned that you need to be careful about trying to impose your will on your motorcycle or on your career. In both cases, the best thing you can do is train as best you can and go along for the ride."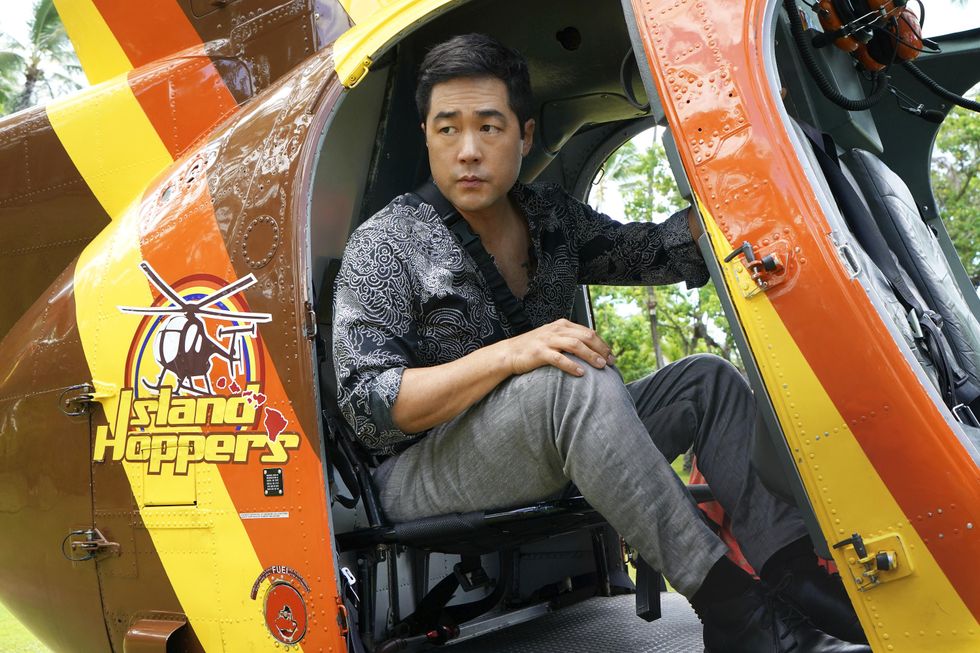 Tim Kang as Det. Gordon Katsumoto in Magnum P.I.Photo: Karen Neal/CBS via Getty Images
He insists that despite what it looks like to outsiders—and even to his mother ("When it comes to my mom and racing, ignorance is bliss," he says)—his speed habit is in no way about courting danger. "I enjoy being able to research something as much as possible and having the information laid out in front of me before I do it," says Kang. "It's only then that I feel comfortable going 160 down the straightaways. Then I let go and have fun."

SUBSCRIBE NOW: Enjoy 4 Digital Plus 2 Print/Digital Issues Of Watch Per Year — For Free!
Watch Magnum P.I. Fridays at 9 p.m. ET/PT on CBS and streaming on Paramount+.