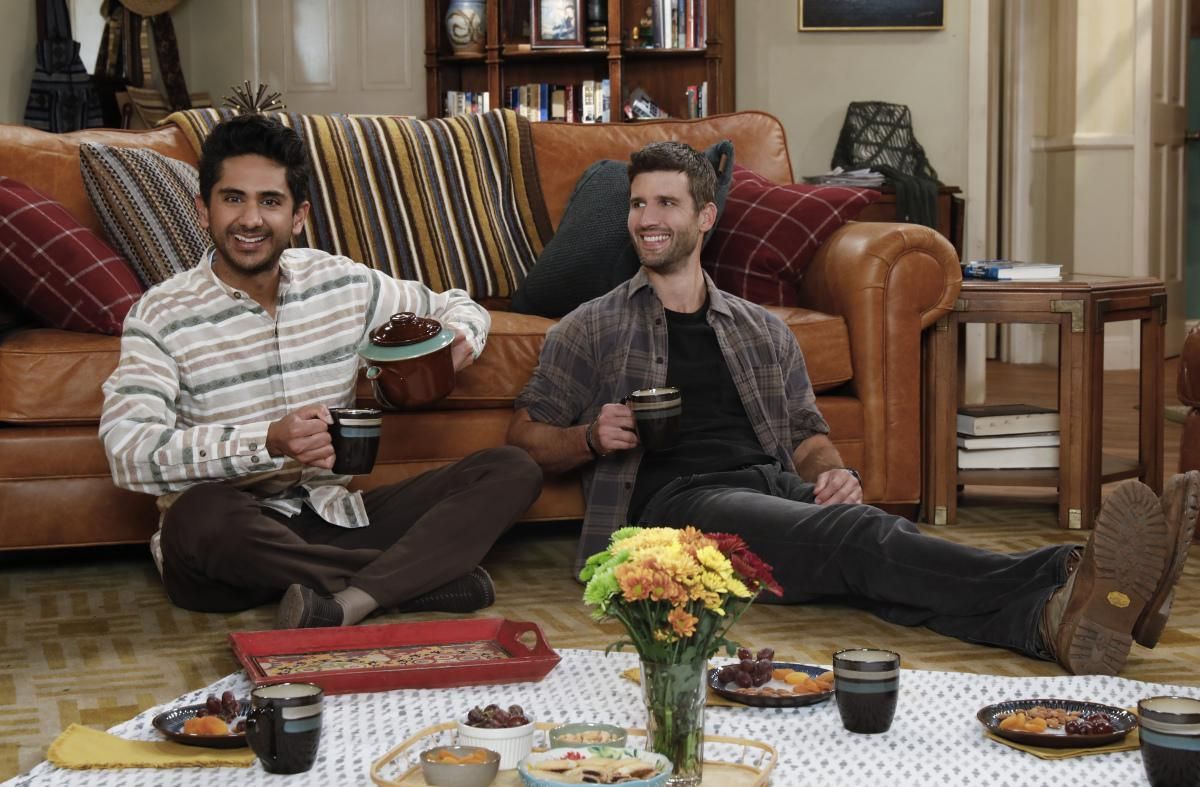 Photo Credit: Robert Voets/ 2020 Warner Bros. Entertainment Inc
Get to know the stars of Chuck Lorre's latest sitcom, premiering April 1 on CBS!
By Nate Millado
April Fool's is an apropos day to launch a laugher: Chuck Lorre's new comedy series, United States of Al, premieres April 1 on CBS. The sitcom centers on the friendship between Riley (Parker Young), a Marine combat vet struggling to readjust to civilian life in Ohio, and Awalmir aka "Al"(Adhir Kalyan), the interpreter who served with Riley's unit in Afghanistan and has just arrived to start a new life in America.
If you're wondering, "Where have I seen those guys before?," we've got you—here's everything you need to know about co-leads Parker Young and Adhir Kalyan!
United States of Al premieres Thursday April 1 at 8:30/7:30c on CBS and Paramount+.
Adhir was born in South Africa
Adhir Kalyan got bit by the acting bug early on! Born and raised in Durban, South Africa, Kalyan got his start in stage productions of Macbeth, Oliver, and A Christmas Carol. In 2005, the aspiring thespian moved to London to further his career, which led to memorable stints on multiple BBC series like Holby City VIII and Spooks V, and supporting roles in indie filmsOut Loud, The Eastern Bride, and The Sunflower.
Parker was a desert explorer in Tucson
Meanwhile halfway across the world, Parker Young was spending a lot of his childhood pretending to be an explorer in Tucson, Arizona. "I remember suiting up in camo and spending time out in the desert climbing around on rocks and mountains," he told College Magazine in 2013. "It's f—ing miserably hot but it's really nice. It was a great place to grow up." Parker played high football (as a running back) while participating in theater.
Kalyan's American TV debut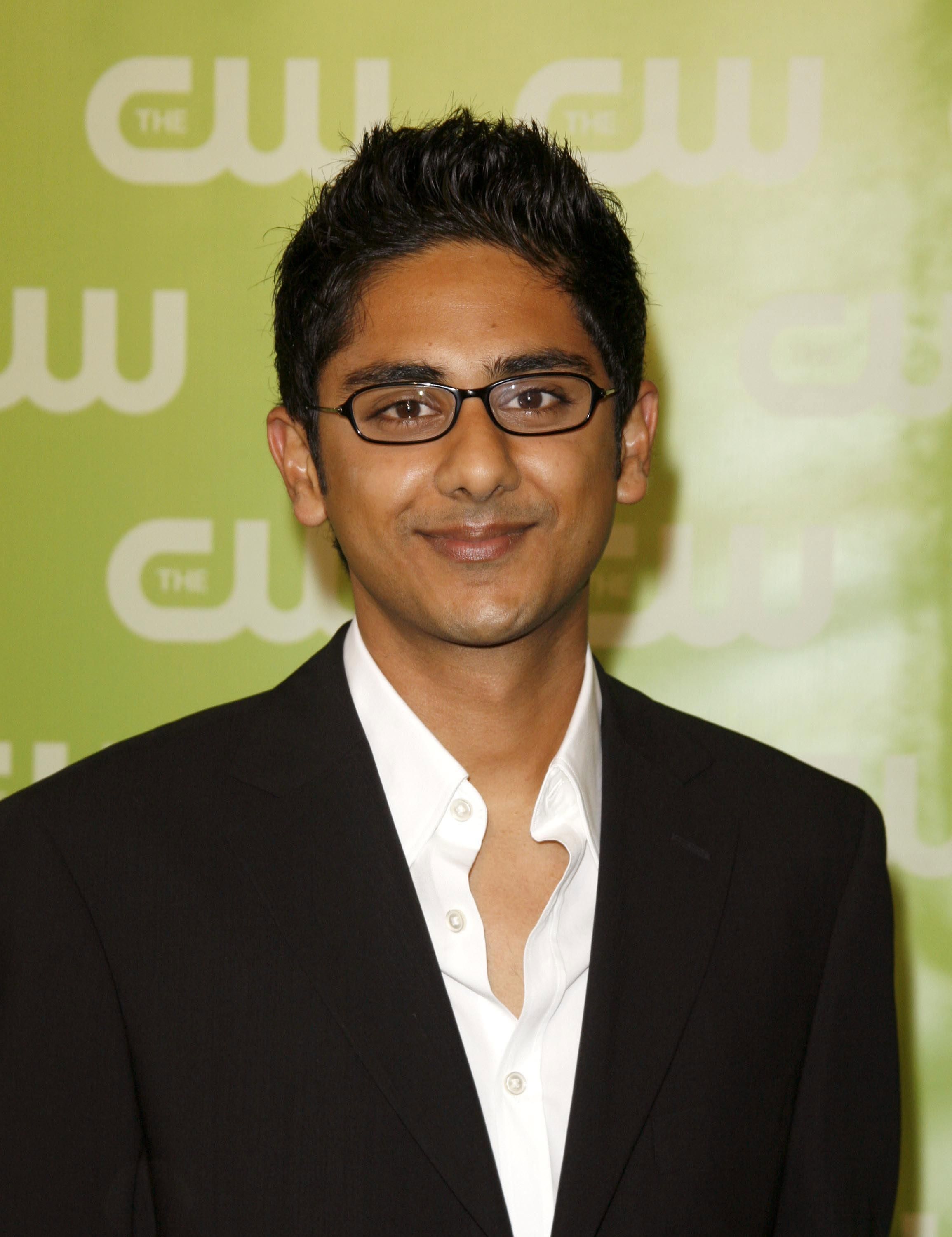 Aliens in America star Adhir Kalyan arrives at The CW Network Upfront in 2007.
Photo Credit: Jim Spellman/WireImage/Getty Images
United States of Al isn't Kalyan's first foray into fish-out-of-water/buddy comedy territory. His big break came in 2007's Aliens in America on The CW, where he played a Pakistani exchange student staying with a teenage boy and his family in Wisconsin.
Model behavior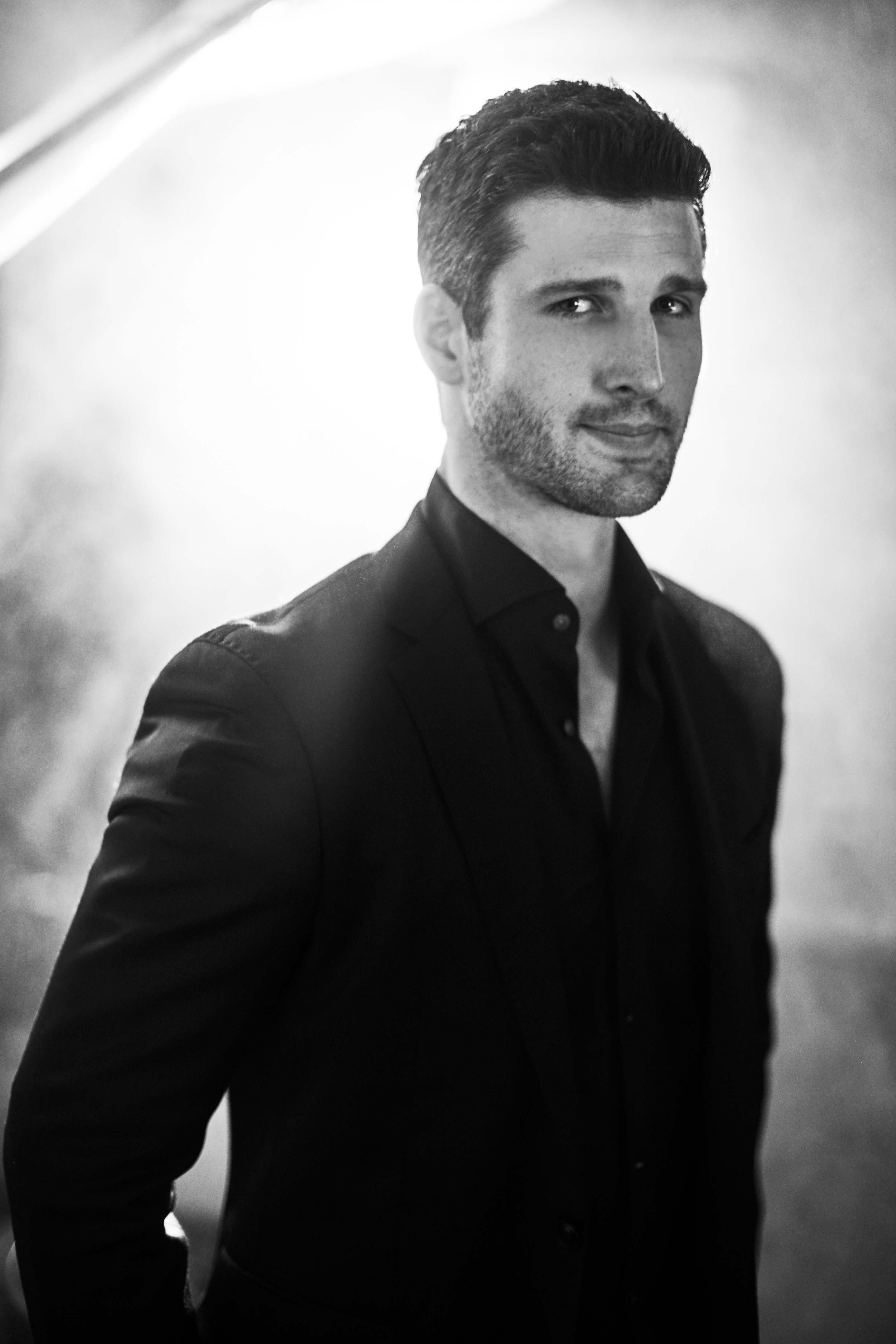 Actor Parker Young of Imposters poses for a portrait in the NBC Universal Press Tour portrait studio at The Langham Huntington, Pasadena on January 17, 2017.
Photo Credit: Maarten de Boer/NBCU Photo Bank/NBCUniversal via Getty Images
Before becoming a professional actor, Young earned a living as a model for Tommy Hilfiger and Calvin Klein.
Parker (and his abs) land a TV show
In 2008, Young booked his first TV role—as a delivery man for one scene in a daytime soap. Several bit parts ensued until 2014, when he was cast as gold-hearted jock Ryan Shay in Suburgatory. As evidenced by this hilarious throwback, Young really goes for it in every part he plays!
Adhir Rules!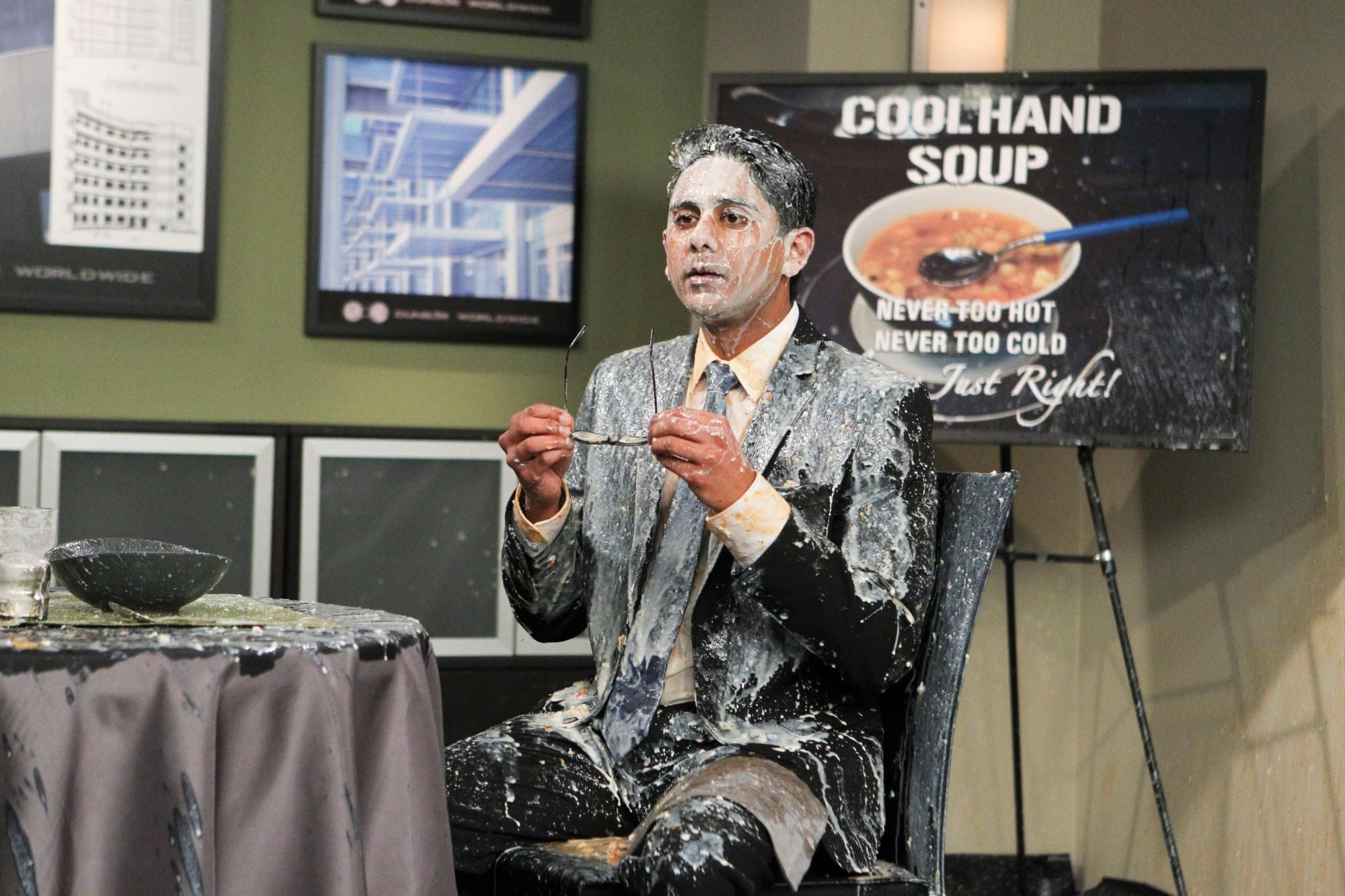 Russell and Timmy (Adhir Kalyan) make a commercial for their new soup spoon, on CBS' sitcom, Rules of Engagement.
Credit Photo: Monty Brinton/CBS via Getty Images
After guest-starring in Season 3 of CBS sitcom, Rules of Engagement, Kalyan became such a fan favorite that he was upgraded to series regular! As the long-suffering assistant to David Spade's Russell, Timmy had to endure some pretty humiliating sight gags. "'Cool Hand Soup!'" Kalyan recalls to Entertainment Weekly of the season 6 episode. "Timmy literally has soup bazooka'd into his face, repeatedly, for Russell's video for his spoon invention. Traumatic." You might have also spotted Kalyan in Nip/Tuck and Second Chances.
A veteran of playing veterans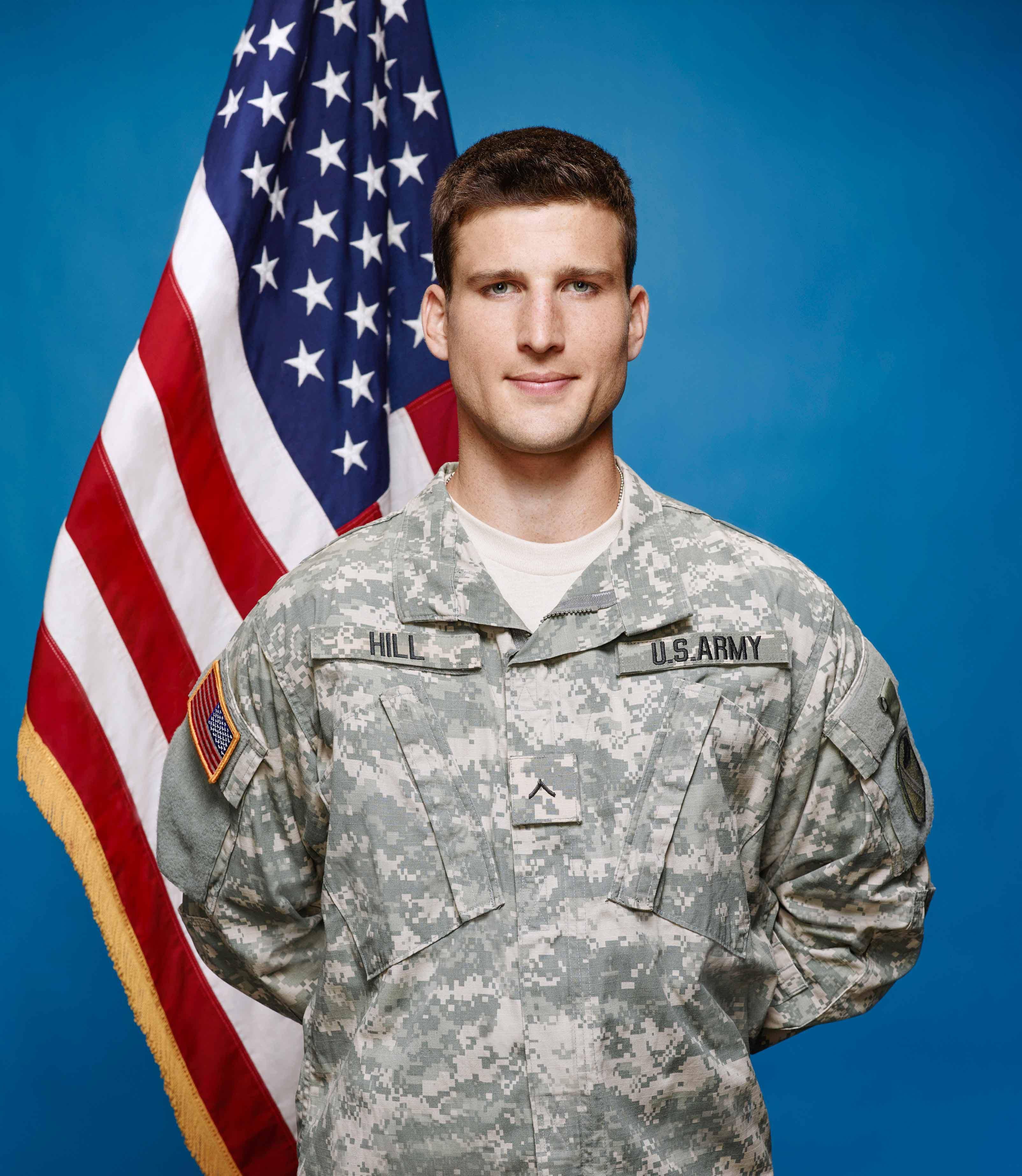 Parker Young Enlisted in the 2013 FOX comedy about three military brothers.
Photo Credit: FOX Image Collection via Getty Images
He plays a Marine combat vet on United States of Al, but Parker Young has served his country (on television) before. In FOX's sitcom Enlisted, Young played one of three brothers (along with Geoff Stults and Chris Lowell) stationed at Fort McGee in Florida. Young's other credits include Bravo's Imposters and Arrow on The CW.
Marathon man
While Young has been competing in triathlons for years now, Kalyan was able to cross a milestone off his bucket list prior to the pandemic: Running his first marathon in March 2020!
Oh, baby!
"We weren't sure if 9 months was too soon to share the news, but we're having a baby girl in about 3 weeks!" the proud papa-to-be posted on social in early March. Kalyan and his wife—fellow actor Emily Wilson—welcomed Mira Kalyan to the world on March 23!
Daddy's girl
Kalyan will probably be hitting up his co-star for tons of parenting advice! Young is Dad to 2-year-old Jaxon, whom he gushes about constantly on his Instagram!
Young traveler
Scroll through Young's 'Gram if you want a serious case of FOMO: The globetrotter has swam with dolphins and monkeyed around with chimps in such exotic locales as Abu Dhabi, Seychelles, Montenegro, and Bali!
United States of Al, premiering April 1 on CBS!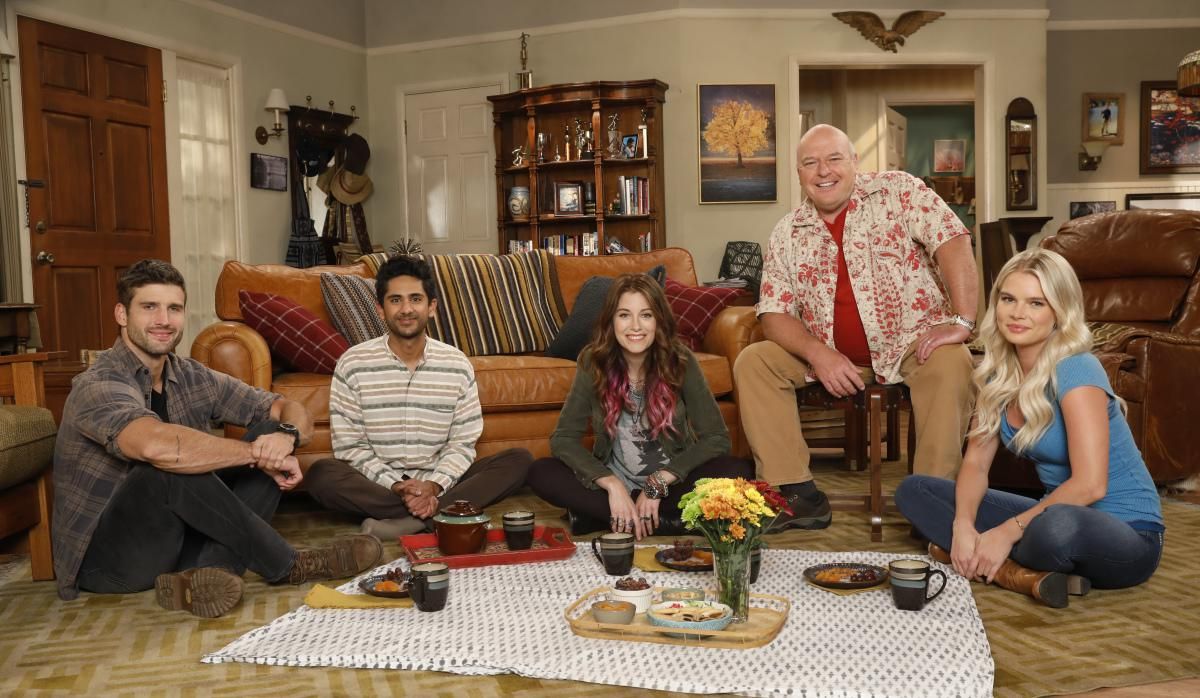 Parker Young as Riley, Adhir Kalyan as Al, Elizabeth Alderfer as Lizzie, Dean Norris as Art, Kelli Goss as Vanessa, from the CBS series United States of Al.
Photo Credit: Robert Voets/ 2020 Warner Bros. Entertainment Inc
Now that you know a little about the leads of United States of Al, meet the rest of the ensemble: Elizabeth Alderfer as Lizzie, Riley's sister; Dean Norris as Art, Riley's father; Kelli Goss as Vanessa, Riley's ex-wife; and Farrah Mackenzie as Hazel, Riley and Vanessa's daughter.
United States of Al premieres Thursday, April 1, at 8:30/7:30c on CBS and Paramount+.