Style
Black Lightning's Cress Williams Is Electric In These Exclusive Photos
Photo: Derek Blanks
Black Lightning star Cress Williams is the superhero we've been waiting for.
This stud may play a kick-ass crime fighter on Black Lightning, but Cress Williams' guard wasn't up on the Watch set. When the 48 year-old actor isn't busy living out his childhood dream of being a dual identity superhero, he brings electricity and energy to a fashion photo shoot.
Photographer Derek Blanks captured The CW star for our July/August 2018 issue. This is the only place to see these hot photos—including web-exclusive bonus images—plus learn fun facts and interview tidbits about Cress Williams.
Stream Black Lightning only on The CW.
Never stop dreaming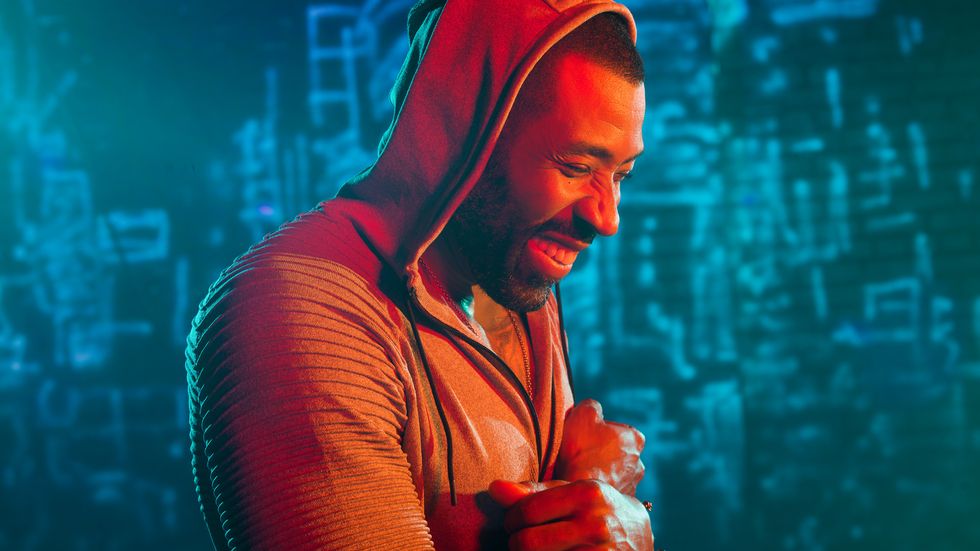 Photo: Derek Blanks
For Williams, his childhood dream became a reality when he got the lead role on Black Lightning. "It was always more of a kid fantasy than a career goal," he says.
Lessons learned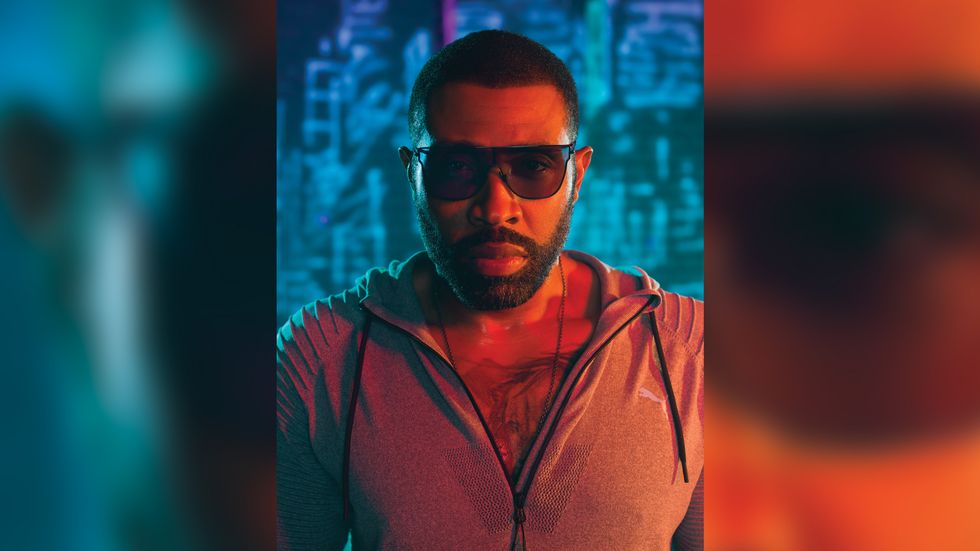 Photo: Derek Blanks
The actor takes to heart lessons from the past and recognizes how wisdom comes with age and experience.
"Everything feels like a second chance. Not to say I completely blew my first chance, but I made some mistakes both career-wise and personally. I feel like it's almost a second act now," the star shares about this new life chapter.
Gotta have faith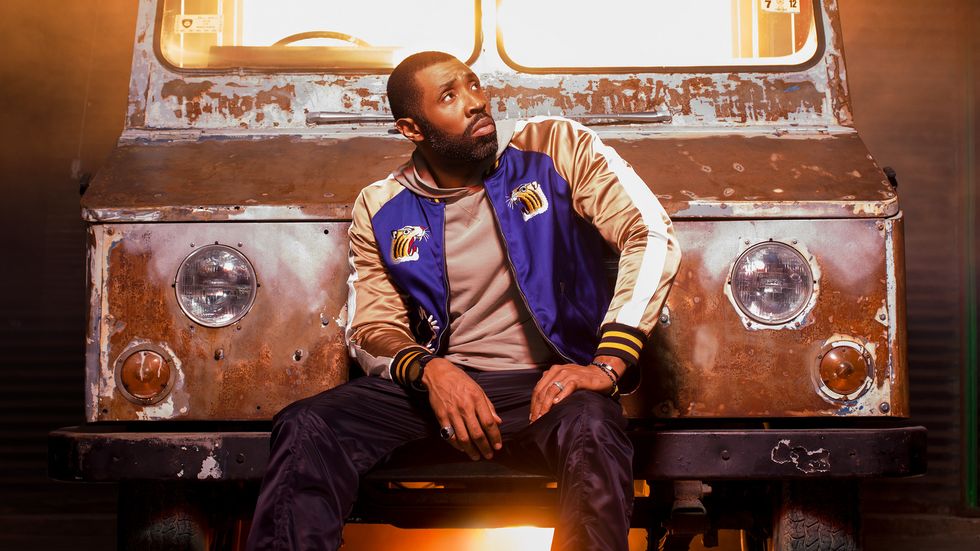 Photo: Derek Blanks
"I was just really open to the idea of hearing God, following God, and listening to God. Even in my darkest times, I never lost that awareness." — Cress Williams
Match made in heaven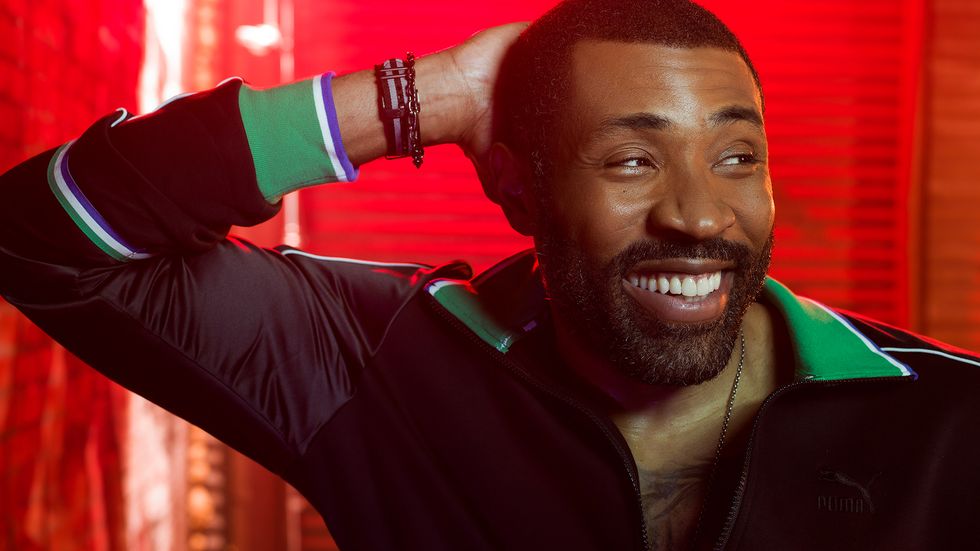 Photo: Derek Blanks
Fun fact: Williams met his wife Kristen Torrianni at a church group.
Reality check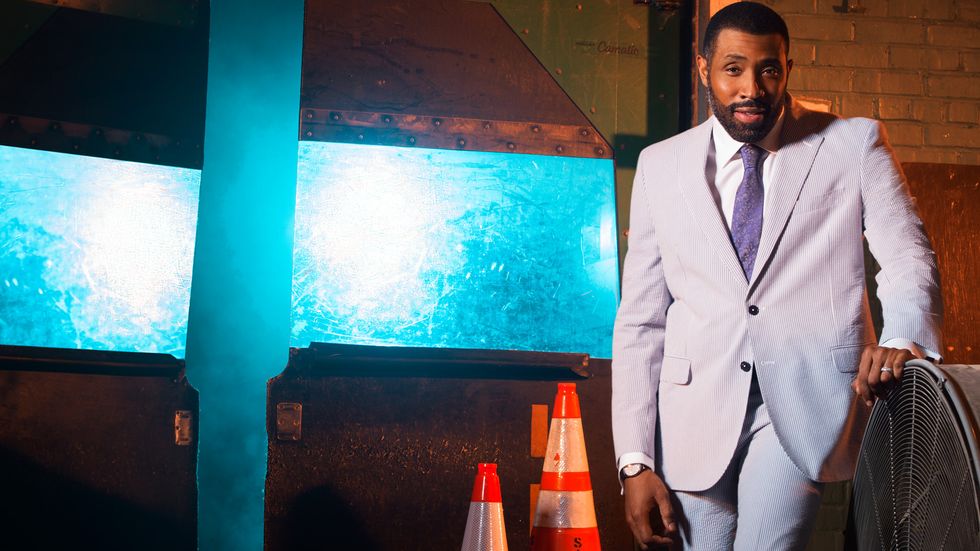 Photo: Derek Blanks
"I figured I would just be this really big character actor and hope that I don't die." — Cress Williams
Move-it motivation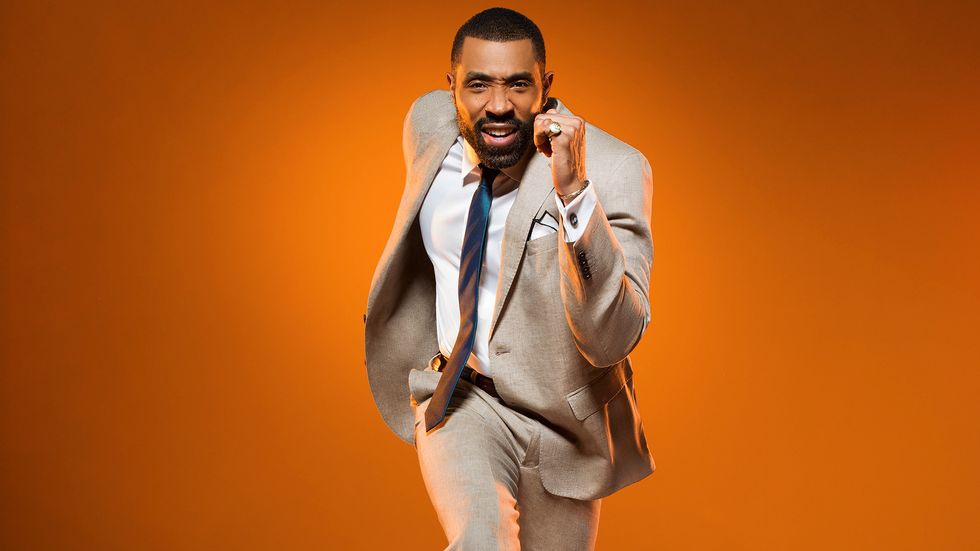 Photo: Derek Blanks
Fun fact: Williams has worked hard to foster healthy habits. He exercises two to three hours a day five days a week, has cut sugar from his diet, and successfully kicked a 20-year marijuana habit.
Social impact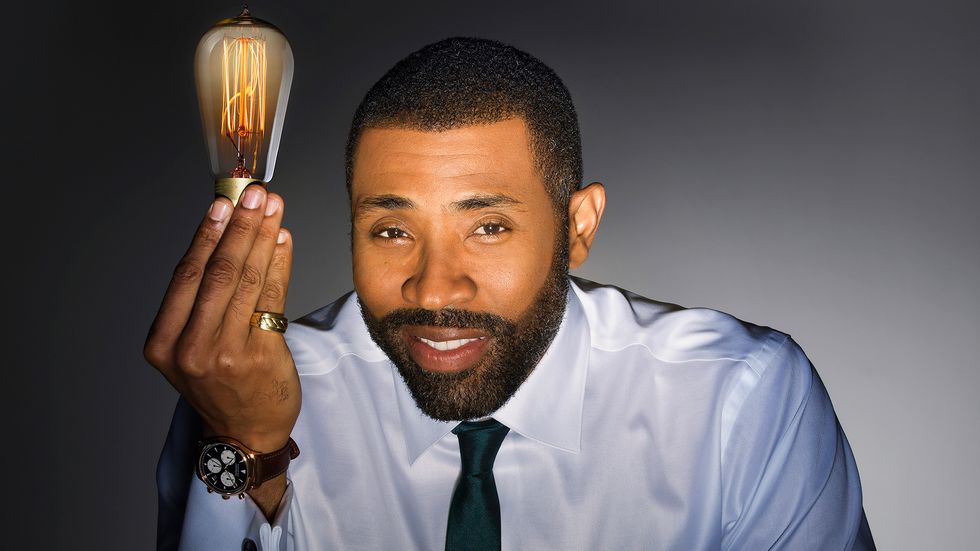 Photo: Derek Blanks
Black Lightning isn't just your typical superhero show, and grapples directly with social justice issues—including race, education, drug use, and disparities in law enforcement—that are going on in the world today.
Make a difference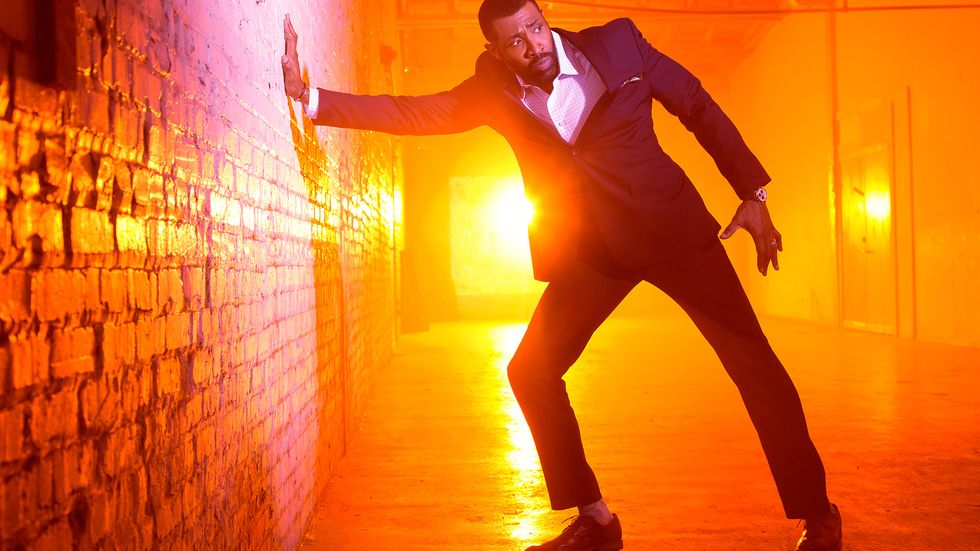 Photo: Derek Blanks
"I'm not a politician and I'm not an activist in any way. I see this as my form of making a difference. I try to do it with my art. The opportunity to do something like that, to tell a story that is not just fluff and that's not just entertainment, was really something I wanted and needed at this point in my life." — Cress Williams
Modern hero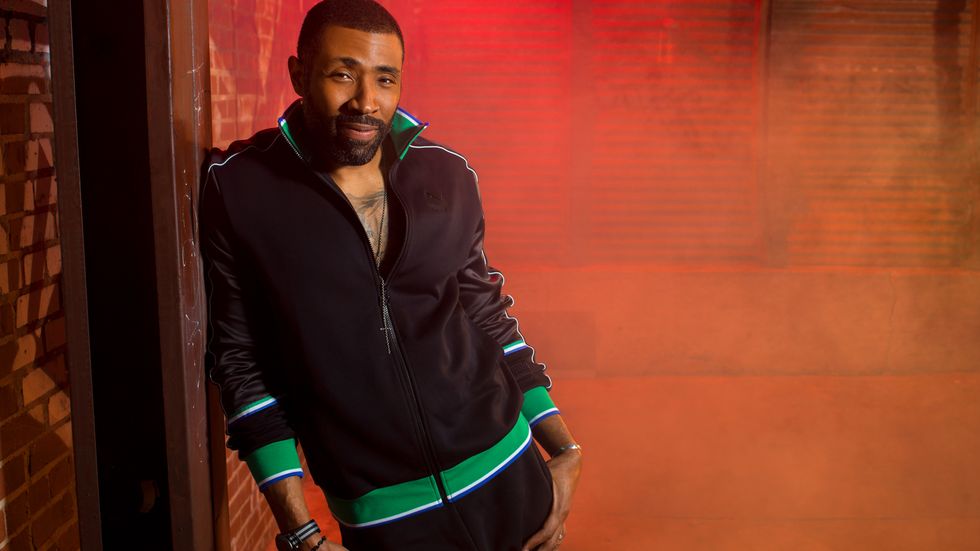 Photo: Derek Blanks
"There are just not that many black superheroes out there, and at that point Black Panther was already taken." — Cress Williams
Mister Independent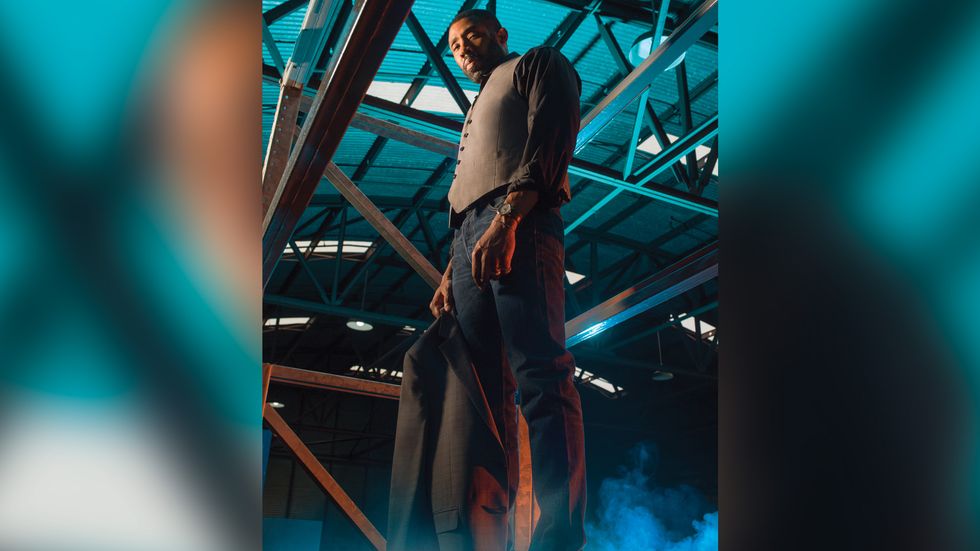 Photo: Derek Blanks
Williams admits that he has always been self-reliant, rarely asking for help from others. "I'm getting better about that, but my natural inclination is to just do it myself," he says.
In the public eye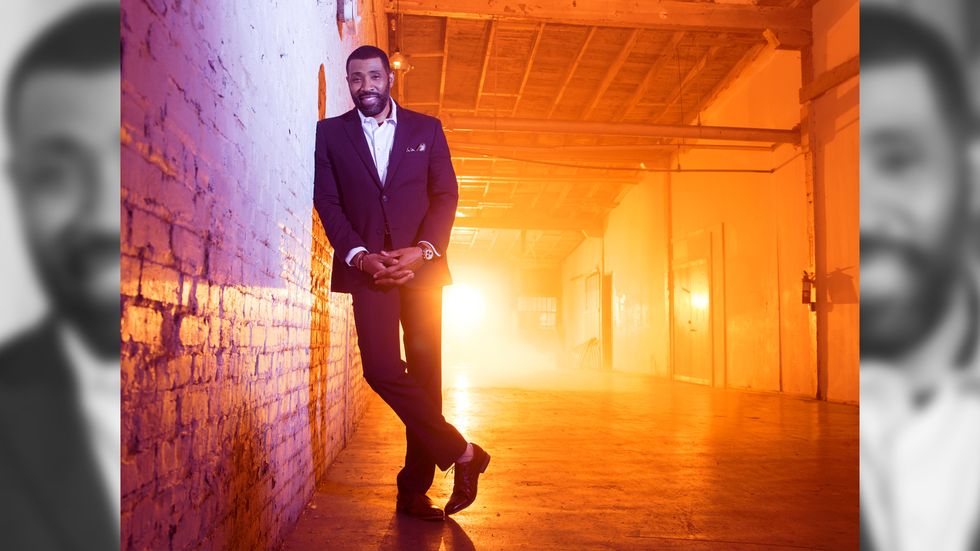 Photo: Derek Blanks
"You hear people calling you by character names on the street. Recently, when people see me, I've heard them go, 'Black Lightning!' And I'm like, 'Hey,' and then I'm like, 'I could do that, I'm OK with that.' That sounds pretty good to me." — Cress Williams
SUBSCRIBE NOW: Look Forward To Seeing More Of Your Favorite TV Stars In Your Mailbox!
Stream Black Lightning only on The CW.

From Your Site Articles
Related Articles Around the Web