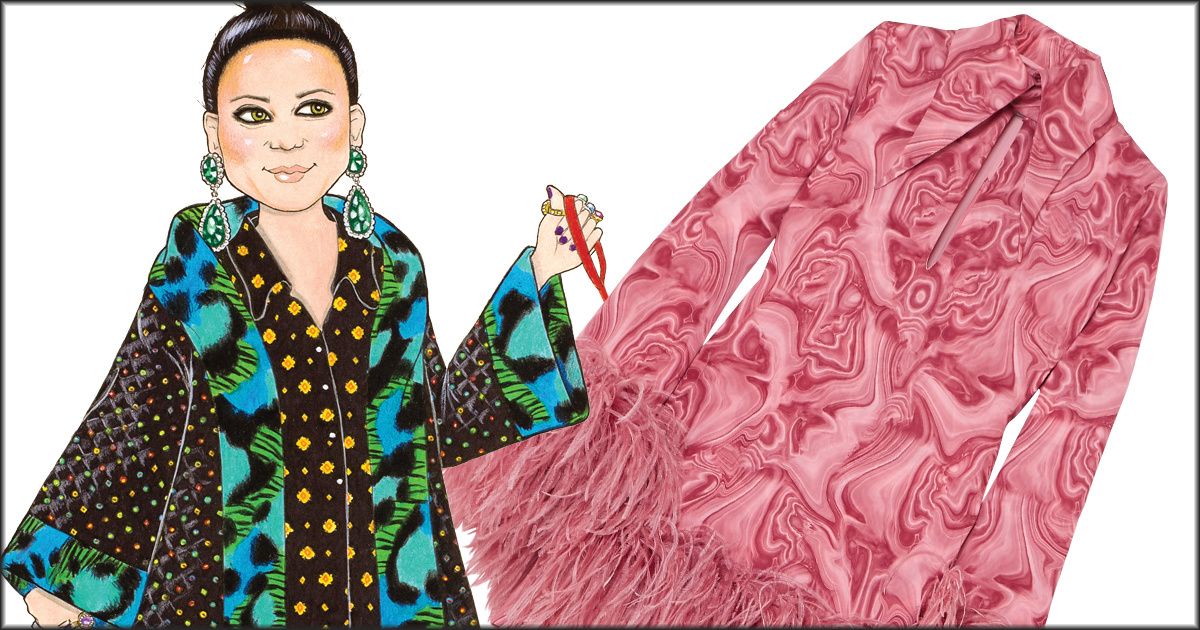 Photo Credit: Illustration by Hildie Plumpepper. Feather dress courtesy of Net-a-Porter.
Welcome to the January-February 2020 edition of Casa de Sasha. Our style director's guide to all things fashion.
By Sasha Charnin Morrison
Print Condition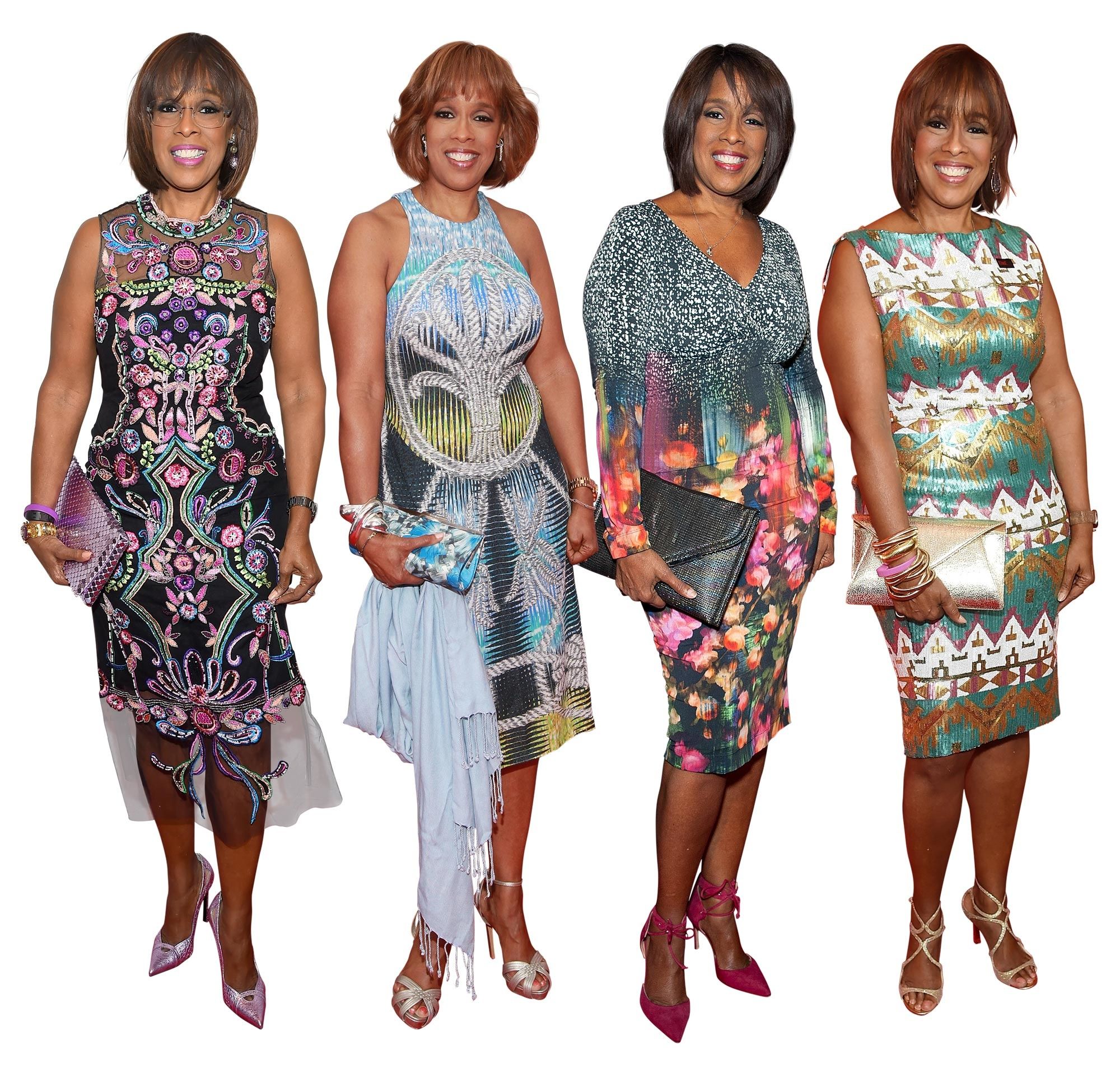 From left: Marc Bouwer, Fuzzi, Peter Pilotto, Marchesa.
Photo Credits: Jamie McCarthy/Getty Images; D Dipasupil/Getty Images; Taylor Hill/Getty Images; Ben Gabble/Getty Images.
It's wonderful when someone wears prints and patterns in a totally fearless way. Prime example: Gayle King, who always makes it work. I especially like how she pairs these outfits with contrasting color shoes. Never one to repeat looks, Gayle makes every print look fresh.

Feather Alert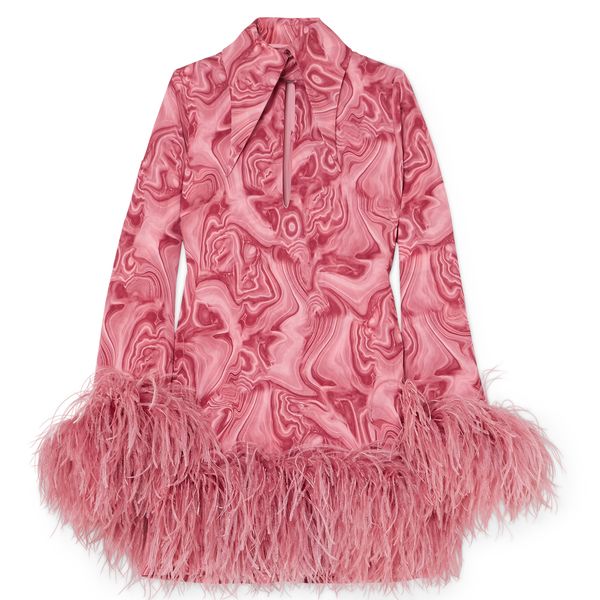 Photo Credit: Courtesy of Net-a-Porter.
I admit I love feathers on everything. Anything that hints at Valley of the Dolls style, I'm all in. So I'm really excited about this feather-trimmed marbled minidress from 16Arlington. $1,135.
Wait-List Worthy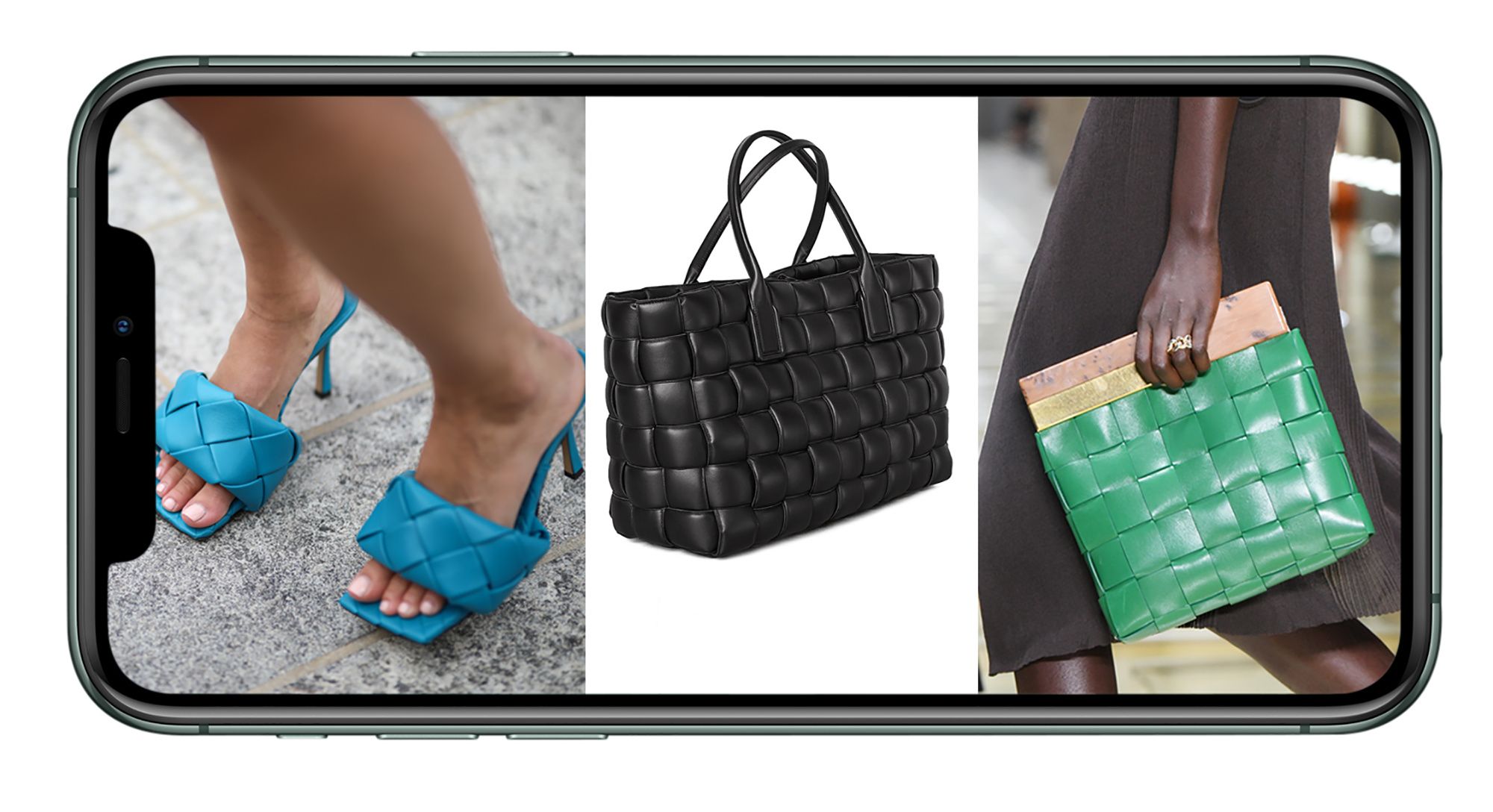 Photo Credits: Apple; Daniele Venturelli/Getty Images; FWRD; Jeremy Moeller/Getty Images.
Bottega Veneta designer Daniel Lee's buttery leather pouch clutches, oversize satchels, and exaggerated square-toe shoes have me drooling. There hasn't been this much frenzy over a brand in a long time. If you're anxiously awaiting restocks of these sold-out pieces, the line forms behind me.
Shear Bliss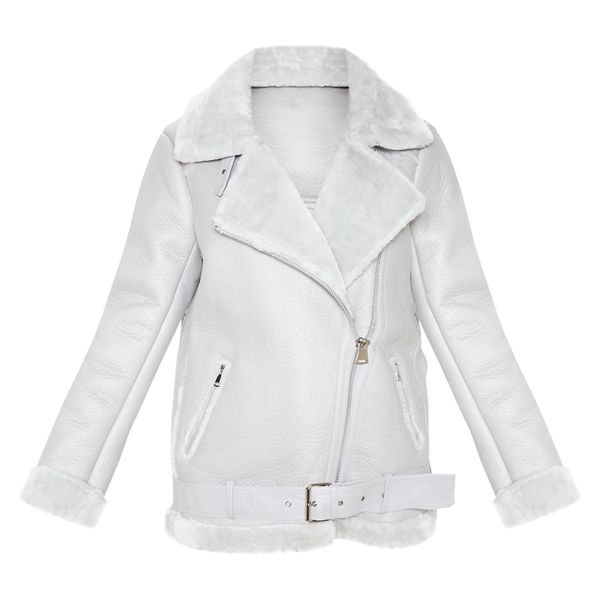 Photo Credit: Courtesy of PrettyLittleThing.
Can you believe this shearling jacket from Pretty Little Thing is only $125? Sure, it's faux, but it's a cozy steal compared to the thousands of dollars luxury designers are charging for this '70s streetwear staple.
Funky Footwear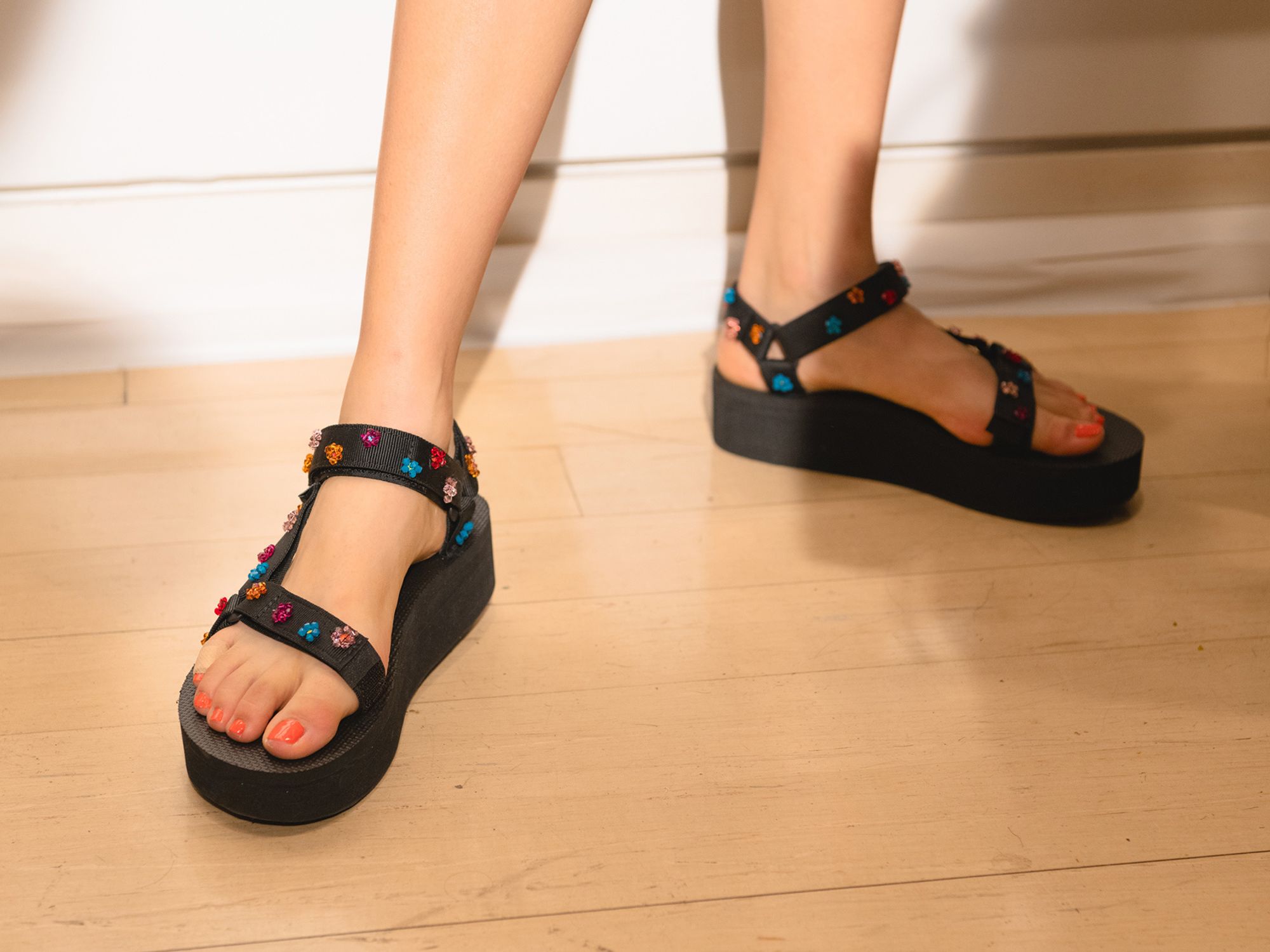 Photo Credit: Jonathan Cohen.
I can't get enough of this visual cou-torture! Teva-style shoes trekked into spring collections (Jonathan Cohen, Simone Rocha, Matthew Adams Dolan) in bedazzled, colorful, platform iterations—and they're surprisingly cute with skirts (mini and maxi) and socks.
Originally published in Watch Magazine, January-February 2020.