By Laurie Ulster
Criminal Minds ran for 15 seasons on CBS (2005–2020), terrifying viewers with its even-creepier-than-the-last killers and thrilling us with rescues by the BAU (Behavioral Analysis Unit), who won us over with their courage, keen insight, and compassion. Fans will be thrilled to hear the show is coming back!
Criminal Minds: Evolution will stream exclusively on Paramount+, with two episodes premiering on November 24th. CBS will also air a special broadcast of the first episode at 10 p.m. ET/PT on the 24th. New episodes drop weekly on Thursdays exclusively on Paramount+, with a mid-season finale on December 15th. The season returns on January 12th with all-new episodes dropping weekly through the finale on February 9th.
The 10-episode new season helmed by longtime CM showrunner Erica Messer will bring the team out of "retirement" to catch the greatest threat the unit has ever faced: a new UnSub (BAU-speak for the unknown or unidentified subject of an investigation) who amassed a network of serial killers during lockdown. Now, as the world reopens, his deadly network goes active, and the BAU must hunt them down before it's too late.
Here's your guide to who's returning, who's new, and what wildcards we're holding out hope for.
Need a refresher before diving into the new season? Stream past episodes of Criminal Minds on Paramount+.
The Familiar Faces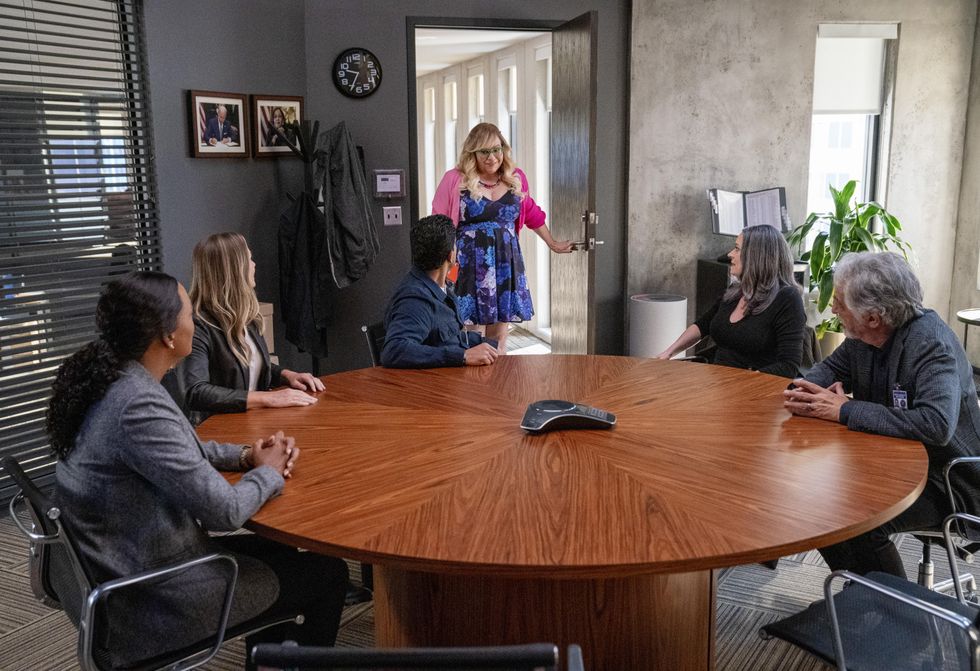 (L-R) Aisha Tyler as Dr. Tara Lewis, A.J. Cook as Jennifer 'JJ' Jareau, Adam Rodriguez as Luke Alvez, Kristen Vangsness as Penelope Garcia, Paget Brewster as Emily Prentiss, and Joe Mantegna as David Rossi in Season 16, Episode 2 ("Sicarius")
Photo credit: Michael Yarish /Paramount+
Fan favorites we'll see again include:
Technical Analyst Penelope Garcia (Kirsten Vangsness)

She's the best friend who drops everything for you—unless she's busy saving lives with the BAU. A tech whiz, Garcia can hack into any system, so BAU Chief Hotch offered her a job when she was arrested for hacking the FBI. She makes the world safer—and nicer—for all who come into her orbit.
BAU Unit Chief Emily Prentiss (Paget Brewster)
A brilliant agent fluent in Russian and Arabic, Prentiss survived torture and brainwashing. She also faked her own death, returned to protect the team from charges against them, left again, then came back to take the reins as the BAU Chief, leading the team through some of their trickiest cases in Season 15. And she plays a mean game of chess.
Supervisory Special Agent Jennifer "JJ" Jareau (A.J. Cook)
JJ started as the liaison between the BAU, the police, and the media, but determination and moral fiber drove her to do more. She became a profiler, shining in the field and the office. She is the one Prentiss would tap to replace her to head the team. JJ is empathic and cool under pressure, but when she unleashes her fury (like when her husband and son needed rescuing from vicious killers), watch out.
Supervisory Special Agent/Unit Senior Agent David Rossi (Joe Mantegna)
One of the founders of the BAU, the legendary Rossi came out of retirement to rejoin the team after the departure of Jason Gideon (Mandy Patinkin). A bestselling author and expert cook as well as a brilliant agent, he faces his demons head-on, provides stability to the group—and hosts their best parties in his backyard.
Forensic Psychologist Tara Lewis (Aisha Tyler)
Tara Lewis joins the BAU after coming in for a job interview and helping them catch their UnSub on the fly. She is a gifted therapist able to find a connection with anyone and a top-notch profiler. She's also an expert on old cars, to Rossi's delight.
Supervisory Special Agent Luke Alvaz (Adam Rodriguez)
Alvaz's biggest challenge wasn't catching serial killers. It was winning over Penelope Garcia, who called him "Newbie" when he replaced her bestie, Derek Morgan. But he proved himself as an expert tracker, clear thinker, and paragon of bravery, much like his predecessor. In the Season 15 finale, he asked Garcia out for dinner—and she said yes!
The New Guy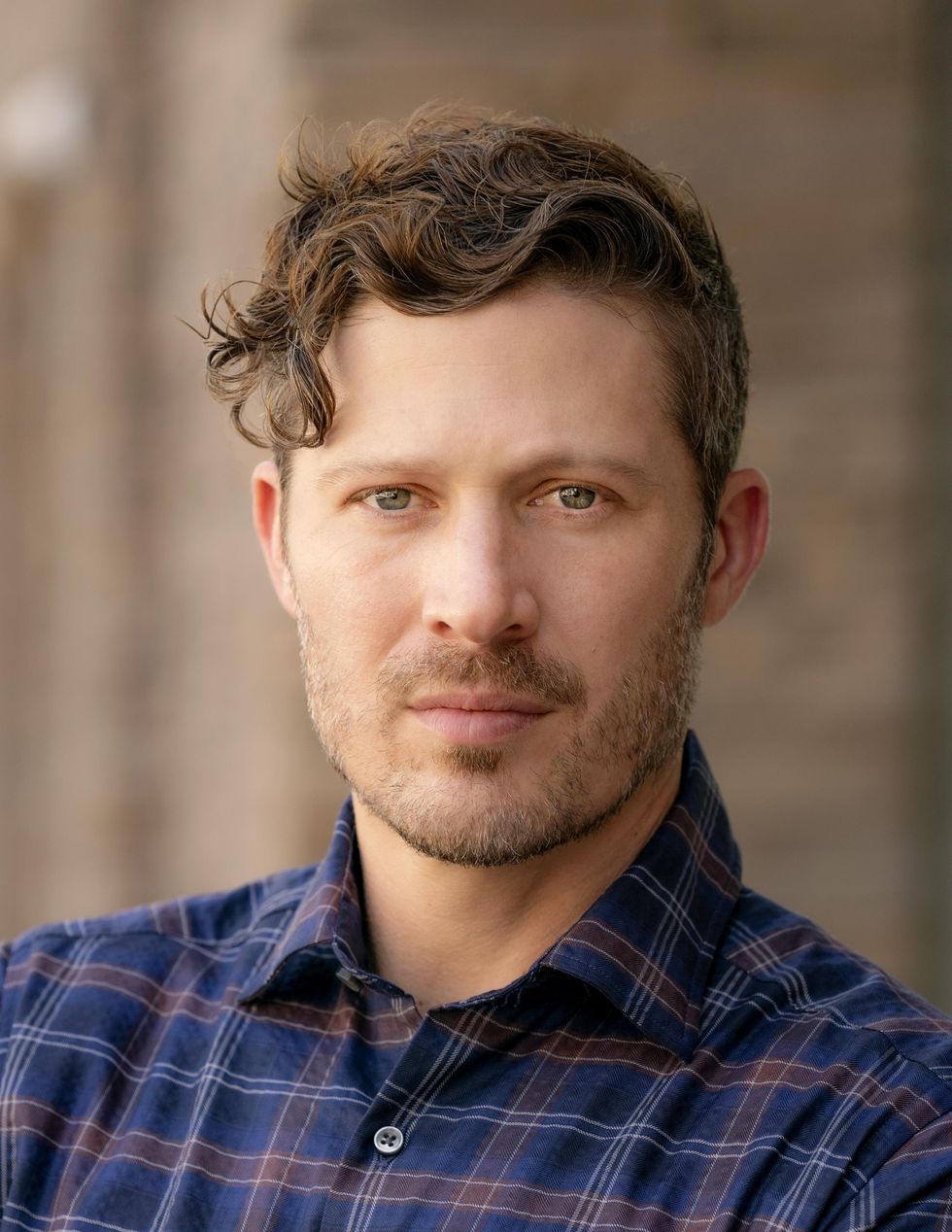 Zach Gilford will star as Elias Jasper Voit in the upcoming Season 16.
Photo credit: Michael Yarish/Paramount+
Cybersecurity Analyst Elias Voit (Zach Gilford)
Joining the cast for Evolution is Friday Night Lights and Midnight Mass vet Zach Gilford as Elias Voit. No, he's not a member of the BAU. He plays the season's villain, billed as their "greatest threat yet," a criminal mastermind with his own network of fellow serial killers.
We don't know much more, except that he's a cyber-security expert "who has a dark side and an obsession with death." On this show, who doesn't?
The Wild Cards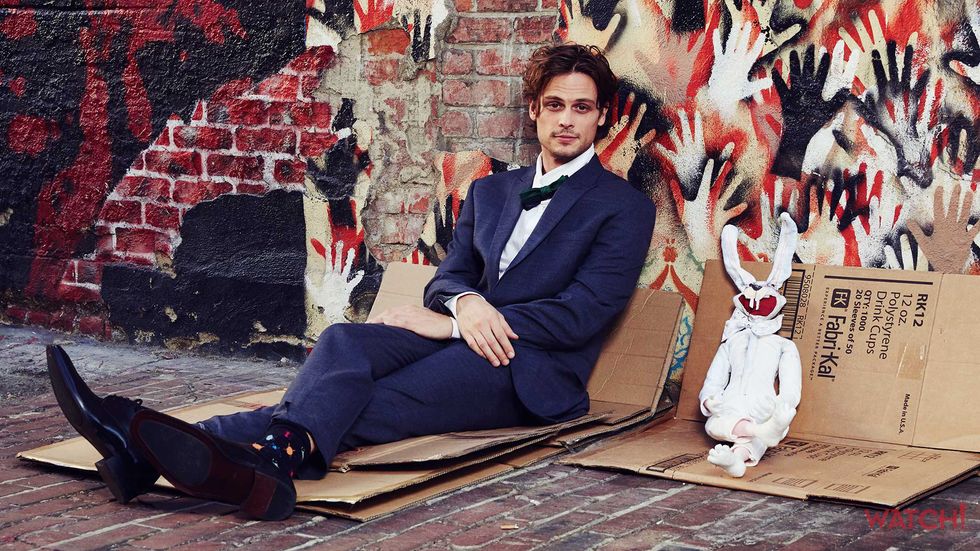 Matthew Gray Gubler Of Criminal Minds
Photo credit: John Michael Fulton/The Licensing Project. Exclusive to CBS.com.
There are two former members of the BAU we hope to see in Evolution, though nothing has been announced.
Supervisory Special Agent Spencer Reid (Matthew Gray Gubler)
That's DOCTOR Spencer Reid, to you. He has three PhDs, an eidetic memory, can read 20,000 words per minute, and has an IQ of 187. Over 15 seasons, Reid evolved from an inexperienced prodigy to one of the most valued and fearless members of the team.
Gubler is a director, author, and artist who's been pursuing his own creative projects. He hasn't signed up for Evolution, but fans are still rooting for this longtime favorite to pop by for a guest appearance.
Supervisory Special Agent Derek Morgan (Shemar Moore)
Morgan was the guy who made you feel safe and stood up for what was right no matter what. During his time with the BAU, he evolved from a ladies man to one of the most trusted, serious members of the team … even if he kept calling Penelope "Baby Girl."
Moore is busy starring on S.W.A.T. (Catch the new season on CBS starting Oct. 7 at 8 p.m.; stream past seasons on Paramount+) But fans hope he'll help out if the team needs him. Hey, he's done it before.
The Official Trailer ...
Paramount+ recently dropped this trailer, giving fans a glimpse of the spine-chilling season ahead.