Photo: Nino Muñoz/The CW.
By Nate Millado
The CW's gender-swapped reboot of the iconic martial arts drama Kung Fu boasts a predominantly Asian-American cast, led by what creator Christina M. Kim calls a "kick-ass, strong female Asian lead" in Olivia Liang. So, in honor of Asian-American and Pacific Islander Heritage Month throughout May, Watch celebrates the kick-ass, strong AAPI talent on CBS, The CW, and Paramount+!
SUBSCRIBE NOW: Enjoy 4 Digital Plus 2 Print/Digital Issues Of Watch Per Year — For Free!
The Cast of Kung Fu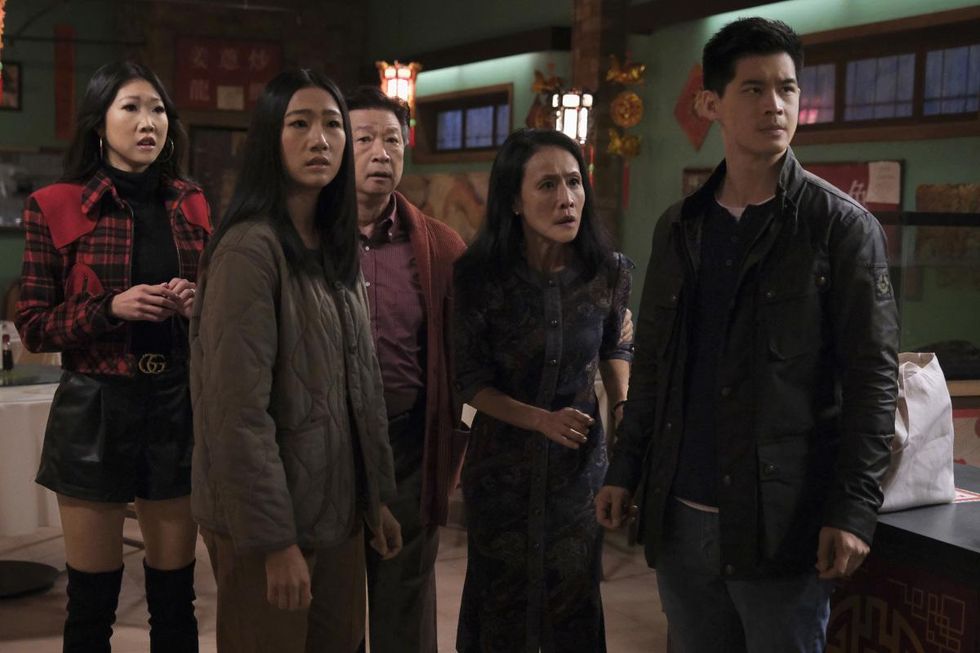 From left: Kung Fu''s Shannon Dang as Althea, Olivia Liang as Nicky, Tzi Ma as Jin, Kheng Hua Tan as Mei-Li, and Eddie Liu as Henry.
Photo: Bettina Strauss/The CW.
Olivia Liang is Nicky, a college dropout who embarks on a life-changing journey to a monastery in China, only to return to San Francisco and find her hometown riddled with crime and corruption. Show creator Christina M. Kim told The New York Times she wanted to highlight the unique dynamics that exist within a multigenerational Chinese American family. Kung Fu''s cast comprises relative newcomers as well as seasoned vets, including Tzi Ma and Kheng Hua Tan as Nicky's parents.
Kung Fu airs Wednesdays at 8/7c on The CW. Stream next day free only on The CW!
Riverdale''s AJ Kapa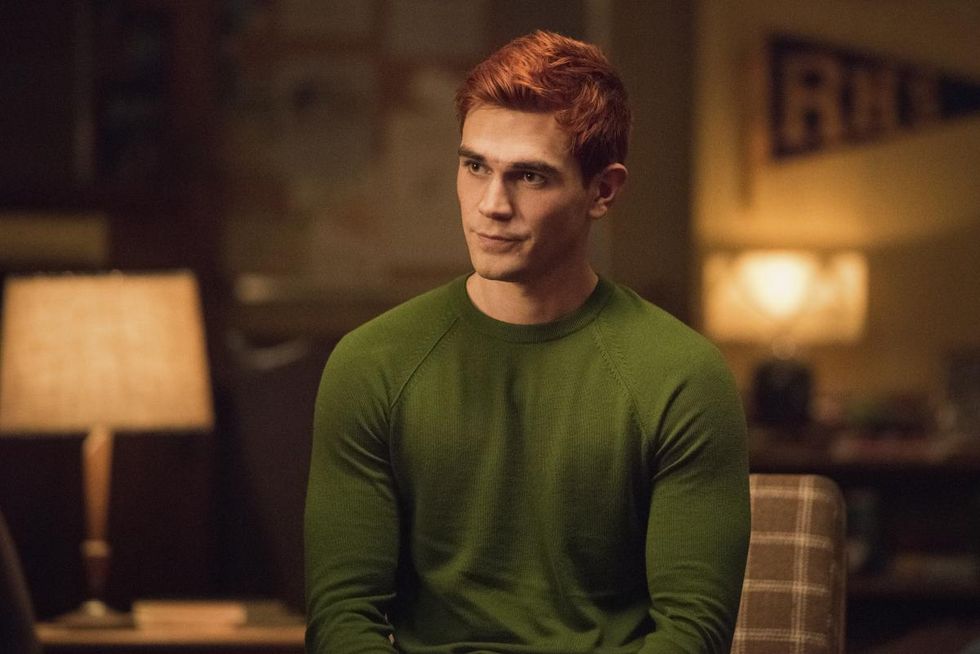 KJ Apa as Archie Andrews.
Photo: Dean Buscher/The CW.
Riverdale''s resident flame-haired heartthrob, Archie, is played by KJ Apa, who's named after his Samoan dad, Kenati.
Riverdale is back with new episodes! You can also stream Riverdale on CWTV.com and The CW App.
The Equalizer''s Liza Lapira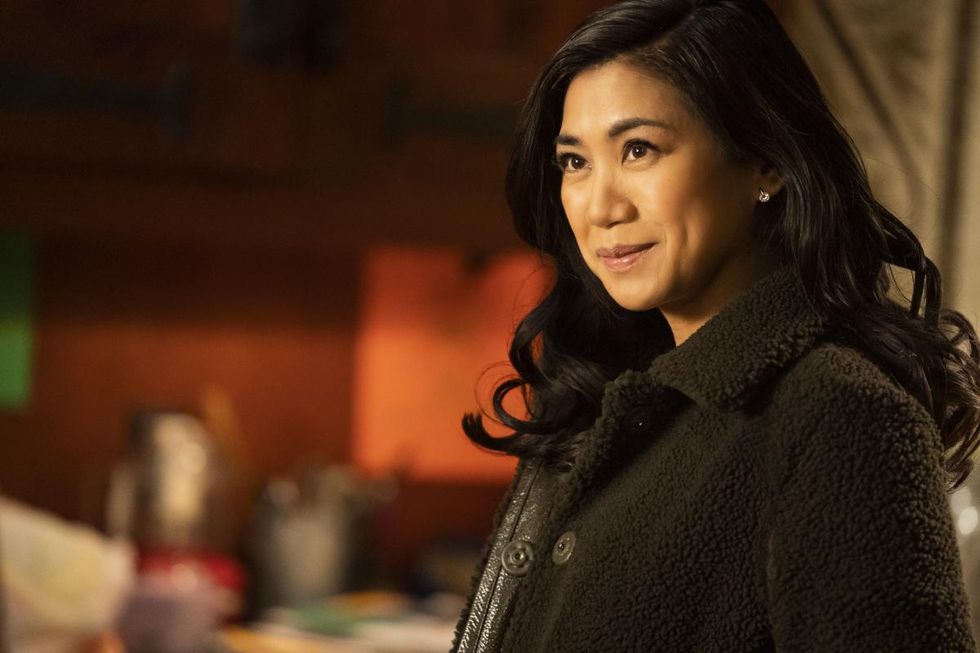 Liza Lapira as Melody "Mel" Bayani in The Equalizer.
Photo: Barbara Nitke/CBS.
Back when Liza Lapira was starring in the CBS sitcom 9JKL, she told CBS2 she considered herself "lucky" to be given chances. "A lot of people thought outside the box, even though the part was supposed to be for someone blonder or with bluer eyes," she said. "All that aside, it's been fun. I've been living the life beyond my dreams." Lapira is currently living the dream opposite Queen Latifah in The Equalizer as sharp-shooting bar owner Mel.
Watch The Equalizer on CBS and streaming on Paramount+.
The Talk's Carrie Ann Inaba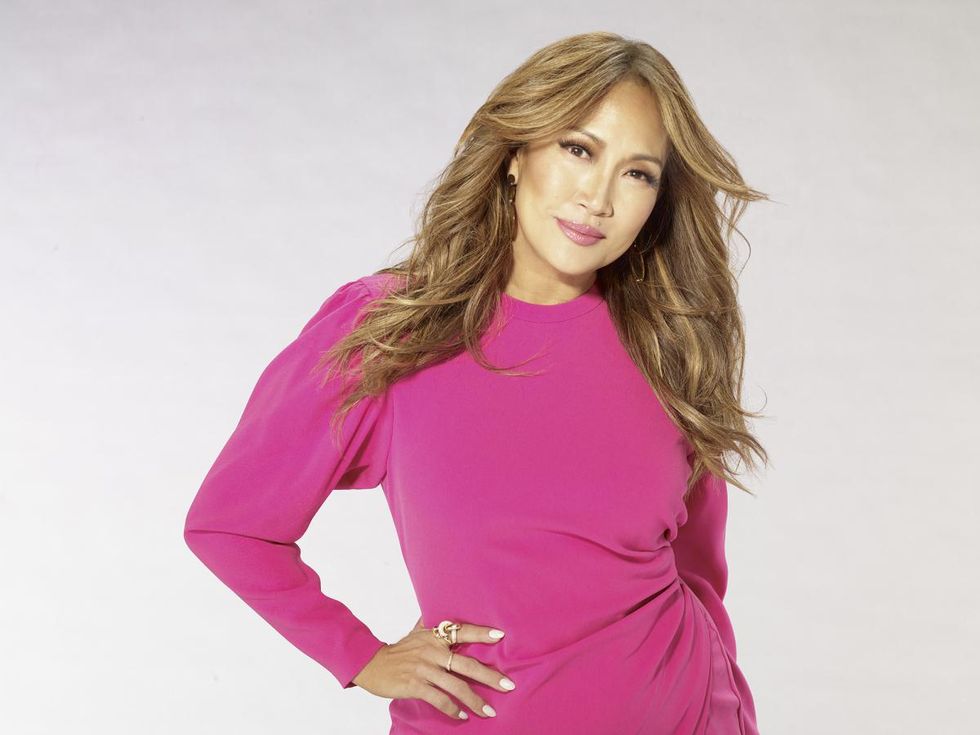 Carrie Ann Inaba of The Talk.
Photo: Randee St. Nicholas/CBS.
Carrie Ann Inaba has embraced her "in-betweener" status, as she calls it (The Talk co-host is of Japanese, Chinese, and Irish descent). "I'm really starting to believe that being an in-betweener has made it better for me, because I couldn't define myself as one or the other," she told CBS' Vladimir Duthiers. "I just had to pave my own path, and I think the more that we think that way in life, that the better we are."
Watch The Talk weekdays at 2 p.m. ET/1 p.m. PT on CBS and Paramount+.
Magnum P.I.''s Amy Hill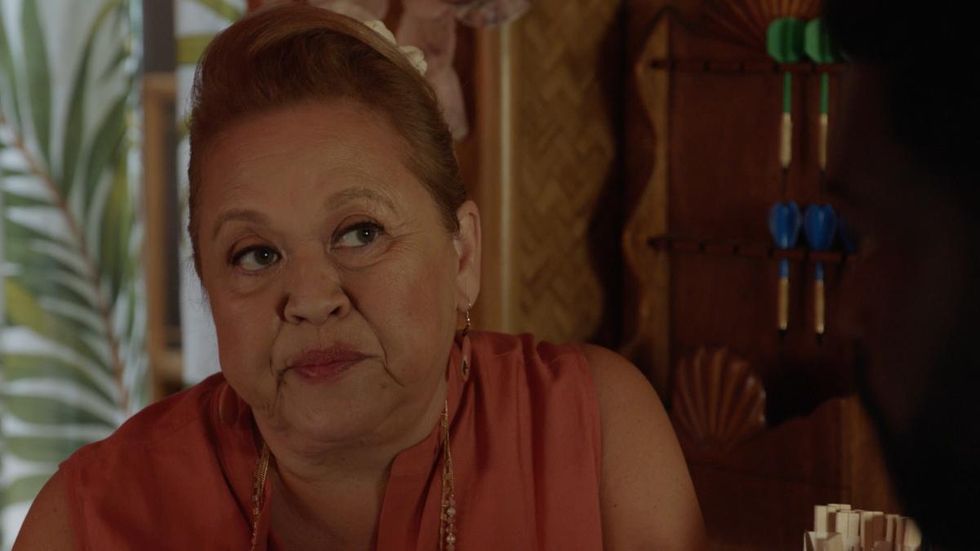 Amy Hill as Kumu.
Photo: Screen Grab/CBS.
Throughout her decades-spanning career, Amy Hill has played everything from Margaret Cho's Korean grandma to the Filipino matriarch of The CW's Crazy Ex-Girlfriend. (In actuality, Hill is half Japanese.) You can now catch this versatile veteran comedic actress as cultural curator Kumu on Magnum P.I.
Magnum P.I. airs Friday nights at 9/8c on CBS and streams on Paramount+!
Picard''s Isa Briones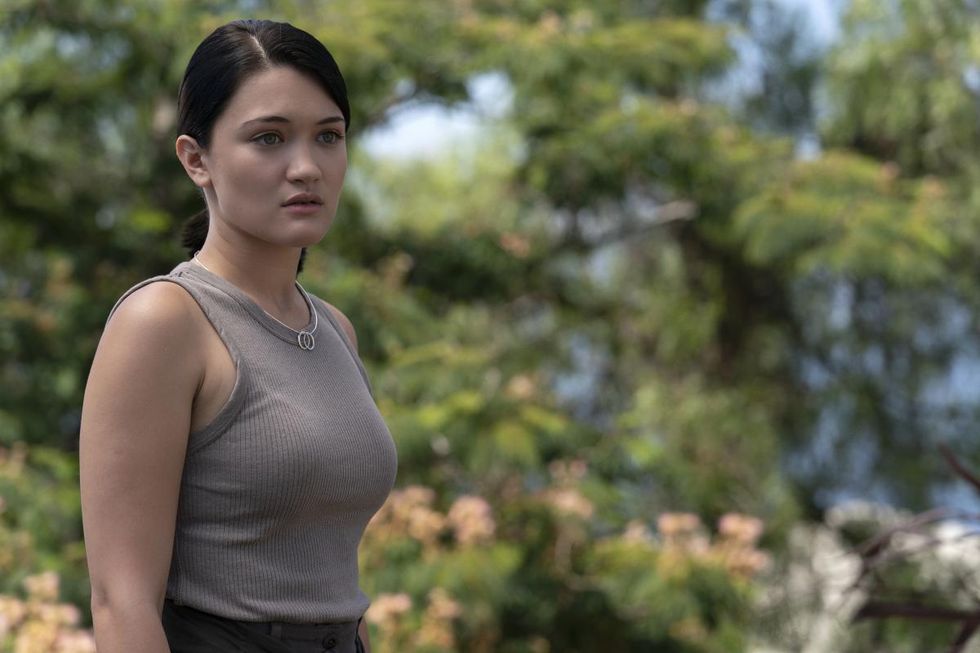 Isa Briones of the Paramount+ series Star Trek: Picard.
Photo: Aaron Epstein/CBS.
"We're telling stories about the future and we're saying, 'Hey, in the future, we're still going to be here,'" says Star Trek: Picard star Isa Briones, who plays Data's "daughter" Dahj. IRL, she is the daughter of Filipino actor Jon Jon Briones.
Star Trek: Picard streams exclusively on Paramount+.
Big Brother host Julie Chen-Moonves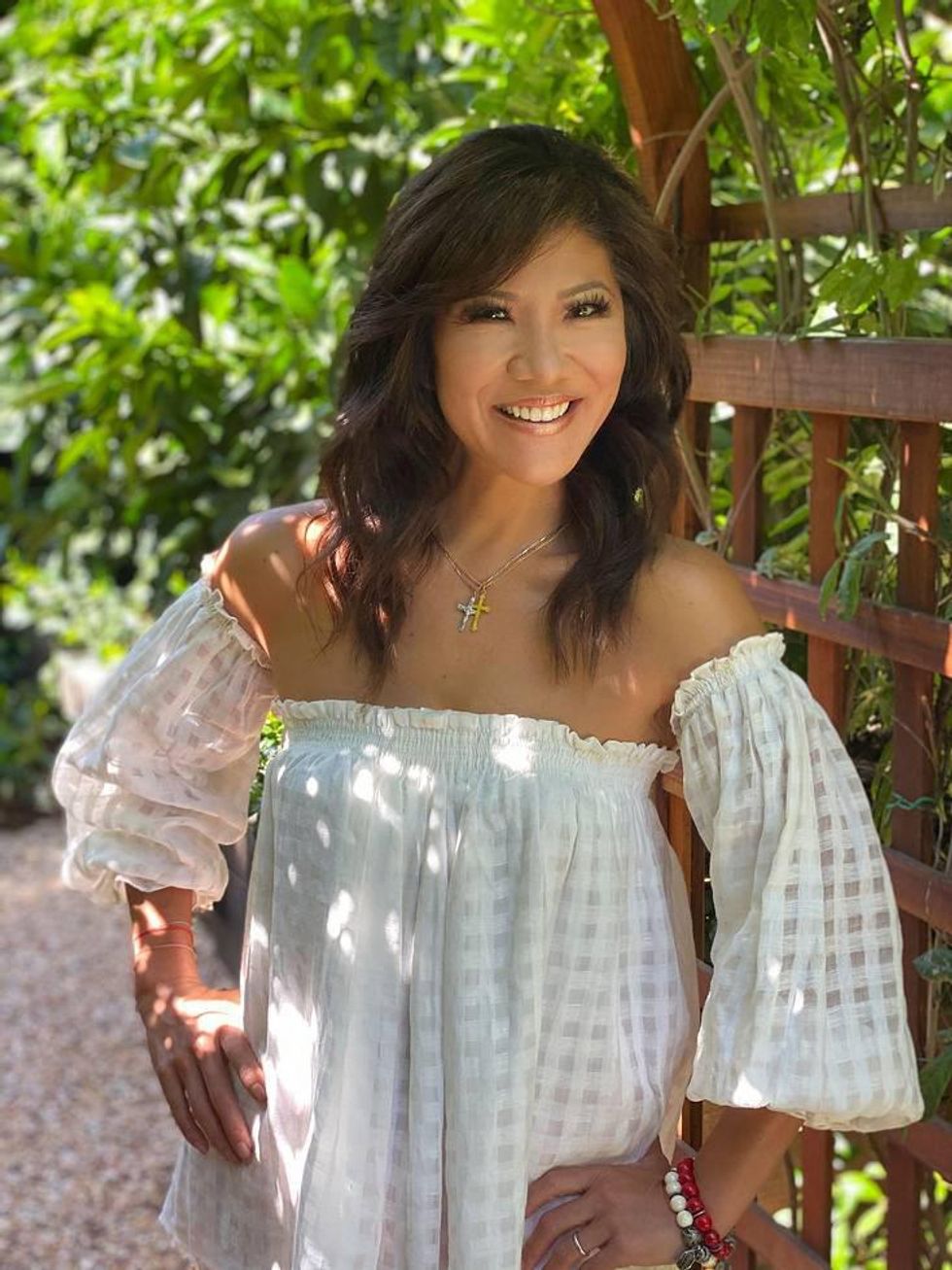 Julie Chen-Moonves returns to host the 23rd edition of Big Brother this summer.
Photo: CBS.
Big Brother host Julie Chen-Moonves recalls a news director once telling her, "You'll never make it on this anchor desk because you're Chinese. Our audience can't relate to you because you're not like them." And so she elected to have extremely painful double-eyelid surgery, a secret she didn't reveal until 2016 on The Talk. She told Glamour :
"Since I first revealed my surgery, the reaction from the Asian community—specifically from Asian women—has been tremendous. Many told me they finally felt free from feeling shamed. Others told me they wanted to get it done, but it felt like it was a dirty little secret people in the Asian community didn't discuss, especially with non-Asians, and even with their own family ... It was very, no pun intended, eye-opening."
Big Brother returns for Season 23 this summer.
S.W.A.T.''s David Lim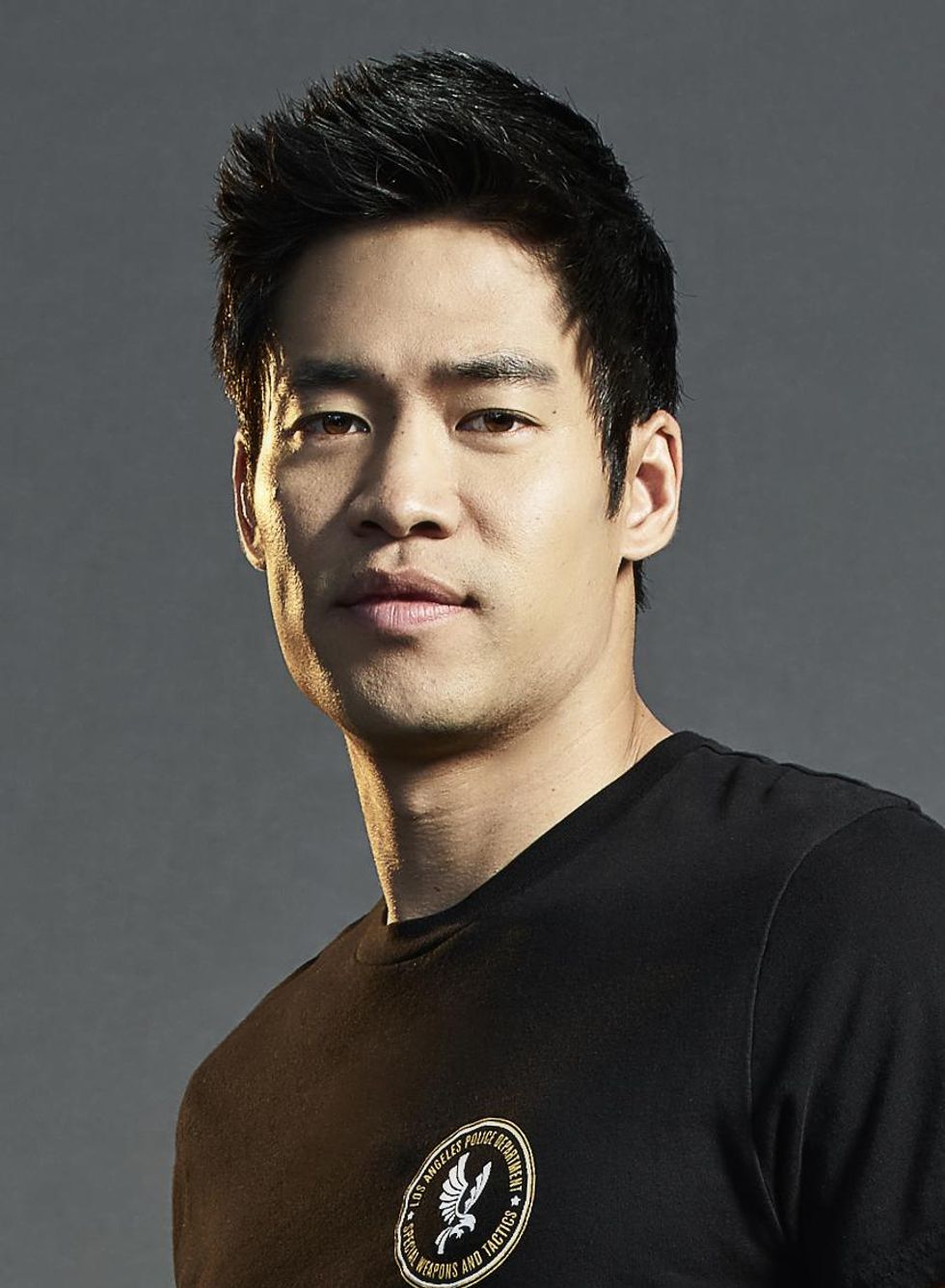 David Lim of the CBS series S.W.A.T.
Photo: Smallz + Raskind/Sony Pictures Television.
The role of Victor Tan on S.W.A.T. was created for David Lim—and with opportunity comes responsibility. "Let's be honest. We just don't get too many cool [Asian] characters in mainstream television and movies, so you've got to be careful with them," the Chinese-American actor told Mochi magazine. "You've got to be responsible, so we have a lot of discussions. But I think that's what I enjoy most. It's open and we can really take it wherever we want to take [it]."
Watch S.W.A.T. Fridays 8 p.m. ET/PT on CBS. Stream anytime on Paramount+.

Supergirl's Staz Nair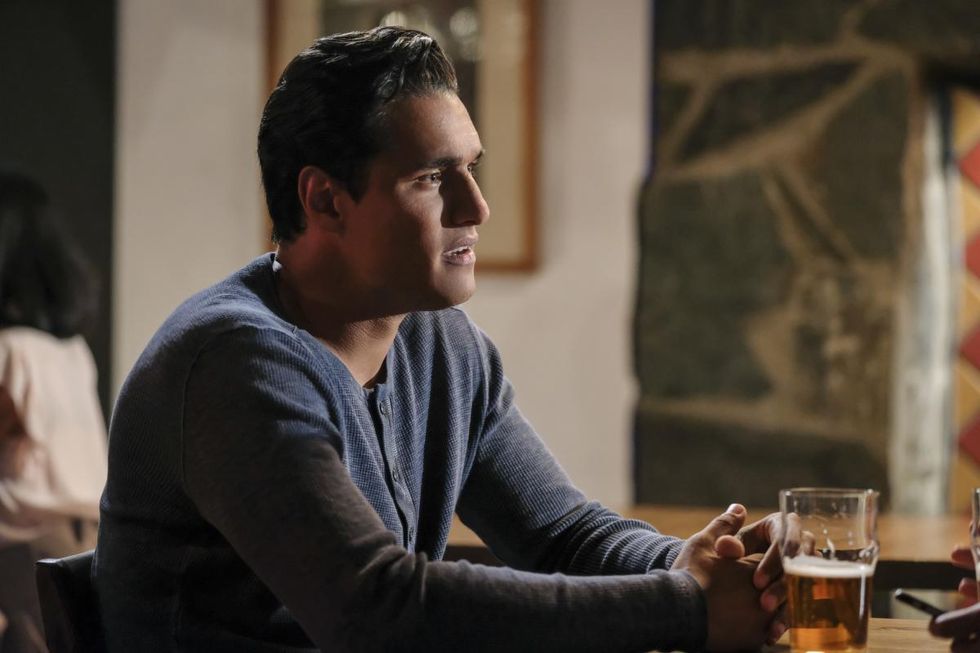 Staz Nair as William Dey in Supergirl.
Photo: Robert Falconer/The CW.
Fans of Supergirl''s Pulitzer Prize–winning William Dey (Staz Nair) may remember the Indian-Russian actor as a Dothraki warrior in Game of Thrones. Fun fact: Nair auditioned with his singing group Times Red for the UK talent competition The X Factor in 2012!
Riverdale's Charles Melton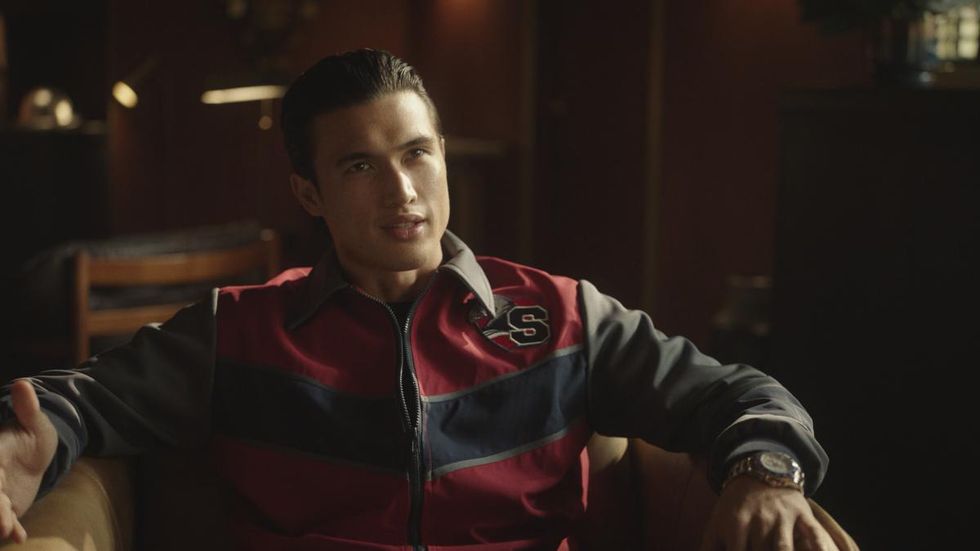 Charles Melton as Riverdale''s Reggie Mantle.
Photo: The CW.
"I am Charles Melton, and I am a proud Korean American," the Riverdale star recently stated in a guest column in Variety in response to the recent rise in anti-Asian attacks. Melton pledged to "no longer remain silent about [his] lived experience."

Riverdale airs Wednesdays at 8/7c on The CW. Stream the next day free only on The CW.
All Rise''s Reggie Lee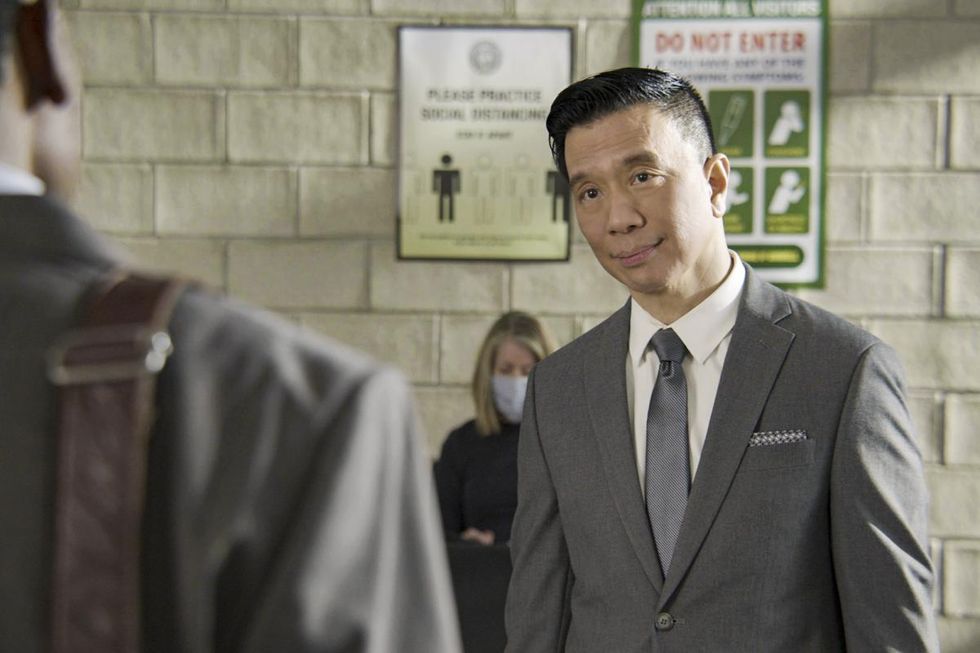 Reggie Lee as Head DDA (Deputy District Attorney) Thomas Choi in All Rise.
Photo: Screen Grab/CBS.
"I am proudly Filipino American! My family and I immigrated to the United States when I was 5 years old and we actually settled in Ohio. My dad is a retired physician ,so I'm very proud that he's kept his calm after all three of his sons wanted to pursue something in the arts ... I think that being Asian-American, this profession, has definitely had its highs and lows. Fortunately, I think that more opportunities have opened up mainly due to those who have paved the way. And we continue to pave the way because there is a lot of paving left to be done."
— All Rise''s Reggie Lee, in an interview with NYCCastings.com
Nancy Drew''s Leah Lewis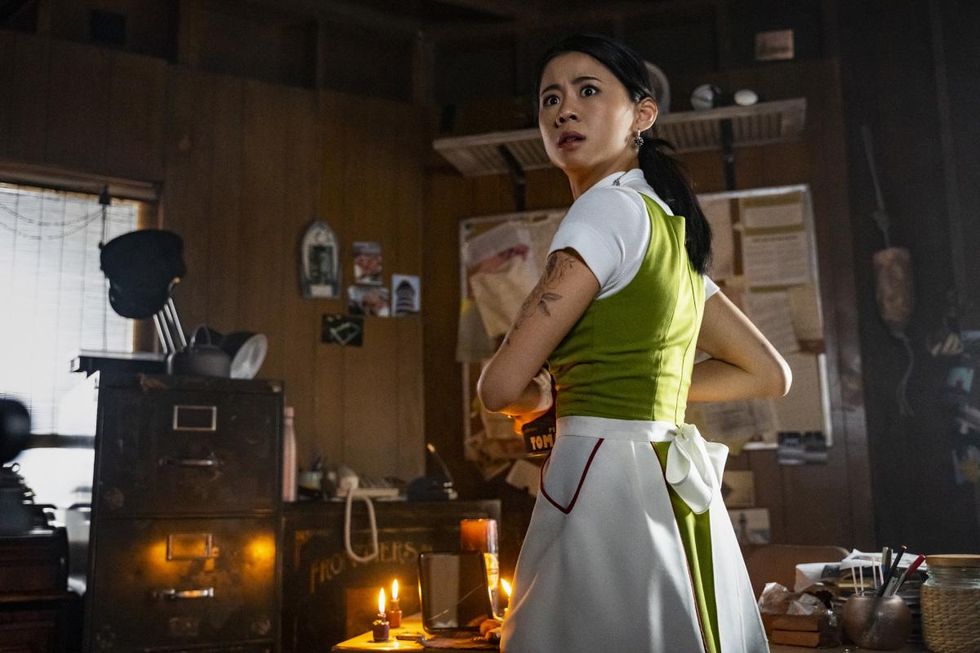 Leah Lewis as George on Nancy Drew.
Photo: Colin Bentley/The CW.
Most of us would like to forget 2020, but for Nancy Drew''s Leah Lewis—who also starred in Netflix's hit LGBTQ+ rom-com The Half of Us—the last year was an "absolute dream and privilege."
"To be able to not only be working, that's awesome, but to be playing characters that are so specifically written for Asian-Americans or just Asians. I had never had opportunities like that before this year," she told ET. "The fact that I am able to now give life to these characters and all these opportunities are opening up this year, I'm speechless. I hope that feeling never goes away, because it's been a really, really unexpected, beautiful year."
Nancy Drew airs Wednesdays at 9/8c on The CW. Stream the next day free only on The CW.
Black Lightning's Chantal Thuy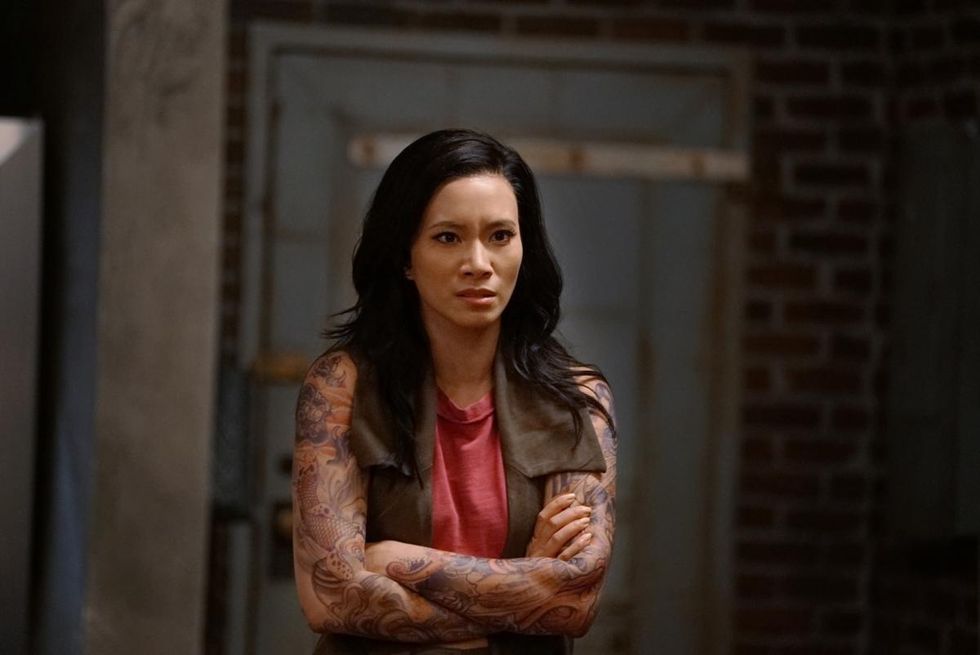 Chantal Thuy as Grace Choi on Black Lightning.
Photo: Annette Brown/The CW.
Black Lightning's Grace (Chantal Thuy) and Anissa (Nafessa Williams) broke ground as an on-screen queer superhero couple of color. Thuy told Deadline: "It is important for Asian-Americans to also have a seat at the table and have our voices heard."
Black Lightning airs Mondays at 9/8c on The CW. Stream the next day free only on The CW.
All Rise's Ruthie Ann Miles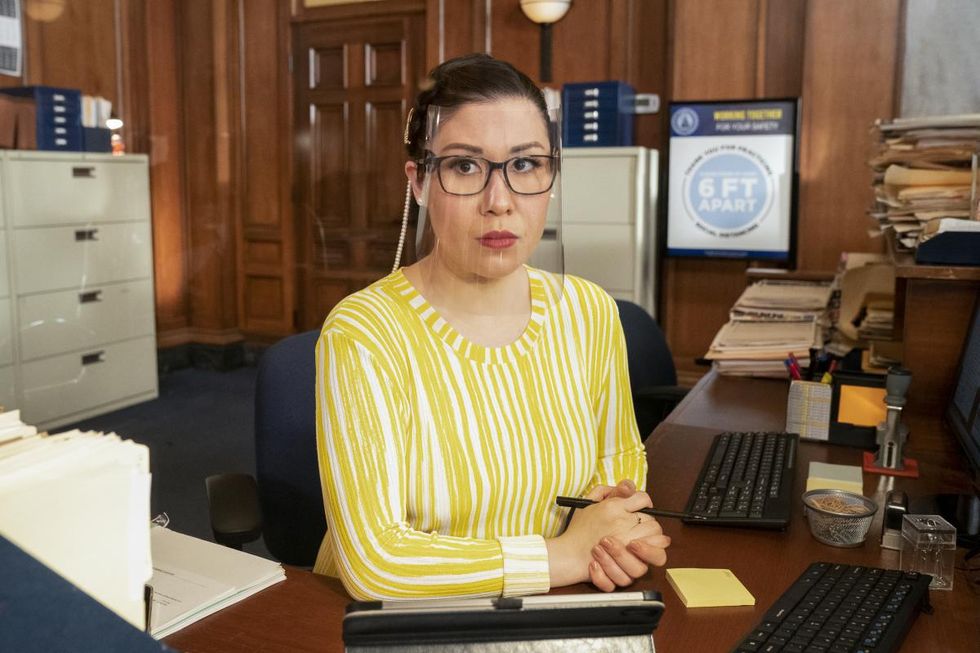 Ruthie Ann Miles as Sherri Kansky.
Photo: Erik Voake/CBS.
Korean-American actress Ruthie Ann Miles experienced more loss in one day than many of us do in a lifetime: In 2018, a driver crashed into a pregnant Miles and her 5-year-old (both her daughter and her unborn child tragically died). But the All Rise star (and Tony winner) is one resilient mama: In April 2020, she welcomed baby Hope Elizabeth.
All Rise airs Mondays at 9/8c on CBS.
Legacies' Ben Levin and Kaylee Bryant
Ben Levin as Jed and Kaylee Bryant as Josie.
Photo: Bob Mahoney/The CW.
Legacies' Ben Levin as Jed and Kaylee Bryant as Josie pay homage to the OG Vampire Diaries as Stefan and Elena in Salvatore: The Musical!
Legacies airs Thursdays at 9/8c on The CW. Stream the next day free only on The CW.
Magnum P.I.'s Tim Kang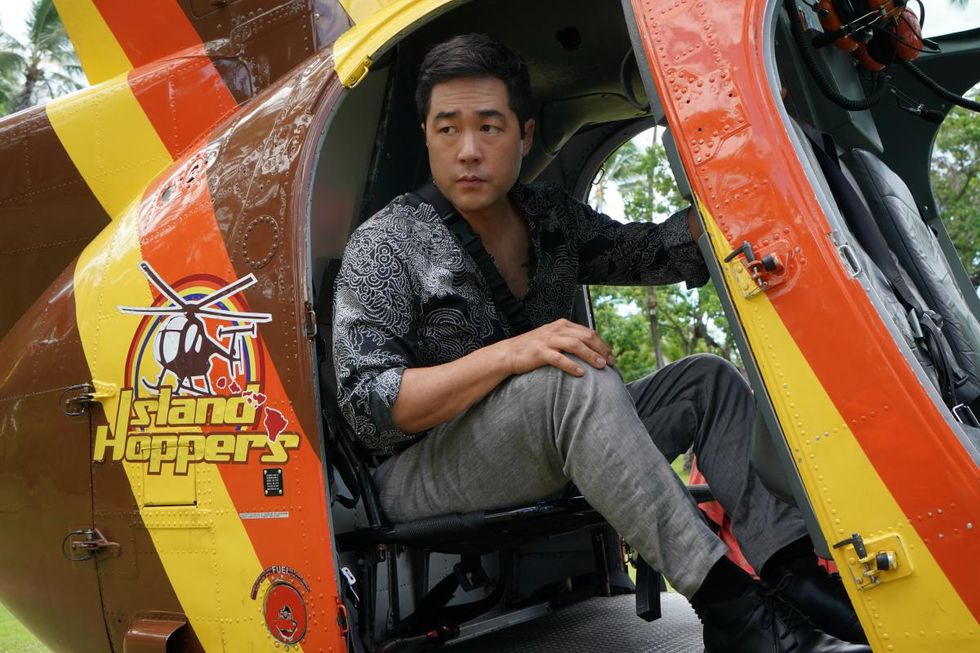 Tim Kang as Detective Gordon Katsumoto.
Photo: Karen Neal/CBS.
Tim Kang is probably best known to TV audiences as Detective Kimball Cho on CBS' The Mentalist. Now viewers can see Kang weekly as Detective Gordon Katsumoto in Magnum P.I. Fun facts: He's fluent in Korean and has a black belt in Taekwando!
Magnum P.I. airs Fridays at 9/8c on CBS.
Batwoman's Nicole Kang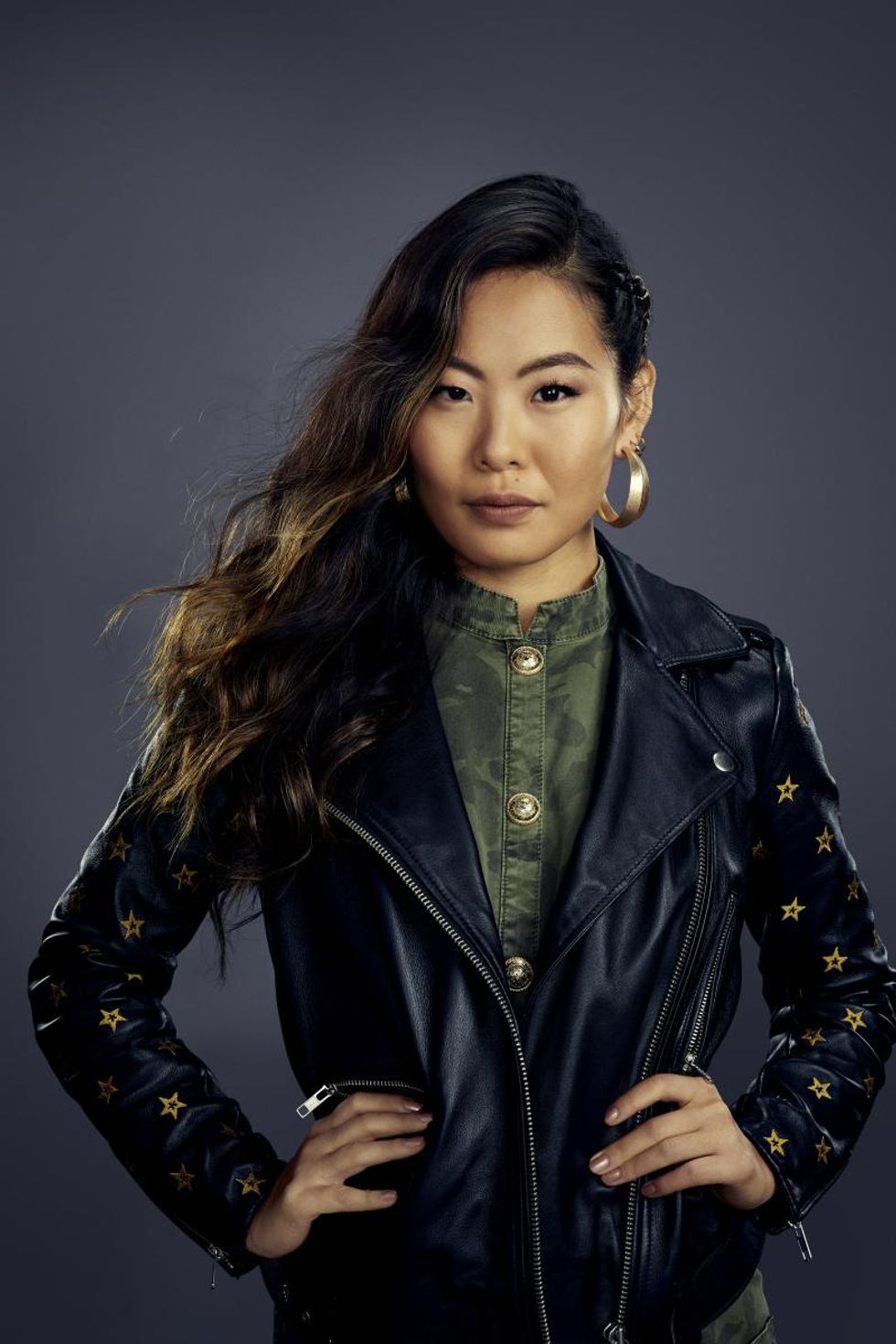 Nicole Kang as Mary Hamilton on Batwoman.
Photo: Nino Muñoz/The CW
"I wear my Korean-ness proudly on my face," Batwoman's Nicole Kang (Mary Hamilton) told Hello Giggles. "Whether I speak about it on the show or not, it's always in the room there with me."
Batwoman airs Sundays at 8/7c on The CW. Stream next day free only on The CW.
SUBSCRIBE NOW: Enjoy 4 Digital Plus 2 Print/Digital Issues Of Watch Per Year — For Free!