In the new CBS drama Fire Country, Diane Farr plays a savvy, no-nonsense division chief overseeing more than 400 Northern California fire stations. Offscreen, Farr is equally no-nonsense, candid, and funny. (Fans may remember her from TV's Splitting Up Together, Chance, Rescue Me, Numb3rs, and Californiacation, among other series.) Here, she weighs in on "hot" topics from great reasons to indulge yourself to the last continent she plans to conquer to the one color she'll never wear again.
Fire Country airs Fridays at 9 p.m. ET/PT on CBS and streams on Paramount+.
Watch all your favorite shows on CBS and streaming on Paramount+!
Favorite Designer:
Lafayette 148 NY. Everything they make is elegant, and I can dress it up or down with shoes/hair/bag.
Most Beloved Beauty Product:
Bath salts. No kidding. I have had to teach myself to use a lot. Every time. It makes me feel worth it. Fancy … and what am I saving it for?
Everyday Bag:
A friend gifted me a bag that costs more than I would ever spend. She gave it to me for the big birthday. The deal was I have to use it every day. Because it feels like it should be on a shelf. Behind glass. Possibly with an alarm on the glass. This is a female friend I went to college with. There was not a string attached other than my enjoying it every day. And I do: It's a Birkin.
Makeup That's Always In Your Bag:
Lip balm. So underrated.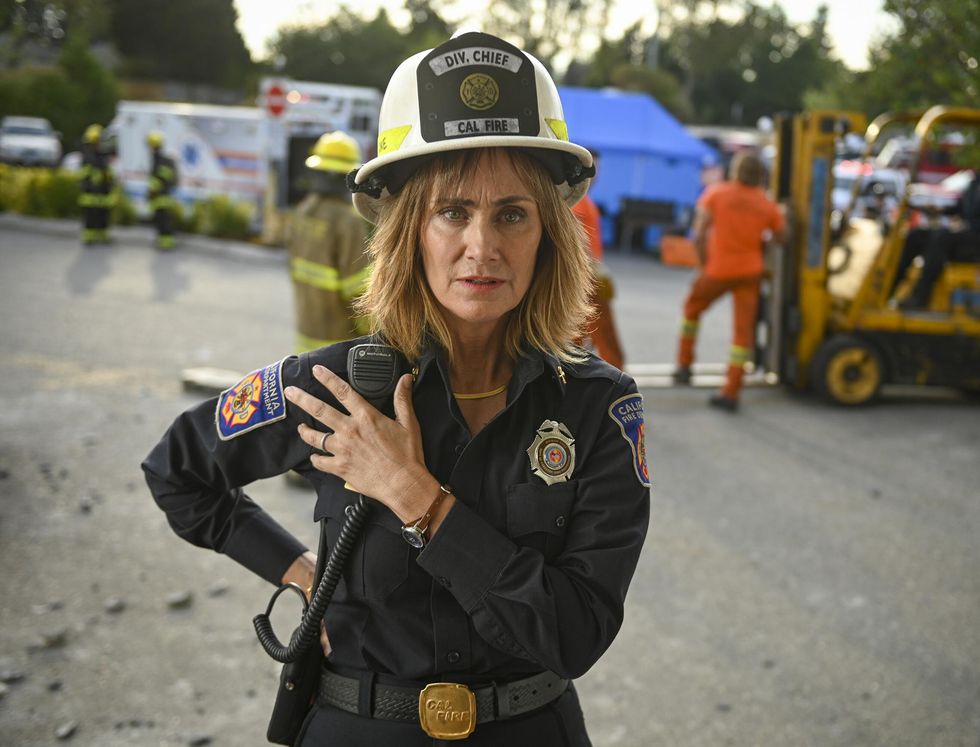 Diane Farr as Sharon Leone in Fire Country

Photo credit: Sergei Bachlakov/CBS
Favorite Jeans:
Paige jeans. They have a cut for everybody.
Signature Scent:
Whatever I cooked last night, and because of this I cut garlic and onion with dishwashing gloves on.
Leading Lip Color:
The one my mother gave me. Genetically.
Skin-Care Regimen:
I'm not a product fiend. But at around age 47, a mother at my kids' elementary school told me to take care of my sunspots now or be doomed later. We were not close friends. Nor did I ask for this opinion. So I could either tell every mother at school that this woman was not cool to other females or I could do exactly what she said. I did the latter. Since then I use a vitamin C moisturizer every day and a cream at night to even out my skin tone.
Color You Love to Wear:
All except neon. I'm from Long Island and I grew up in the '80s. Never again.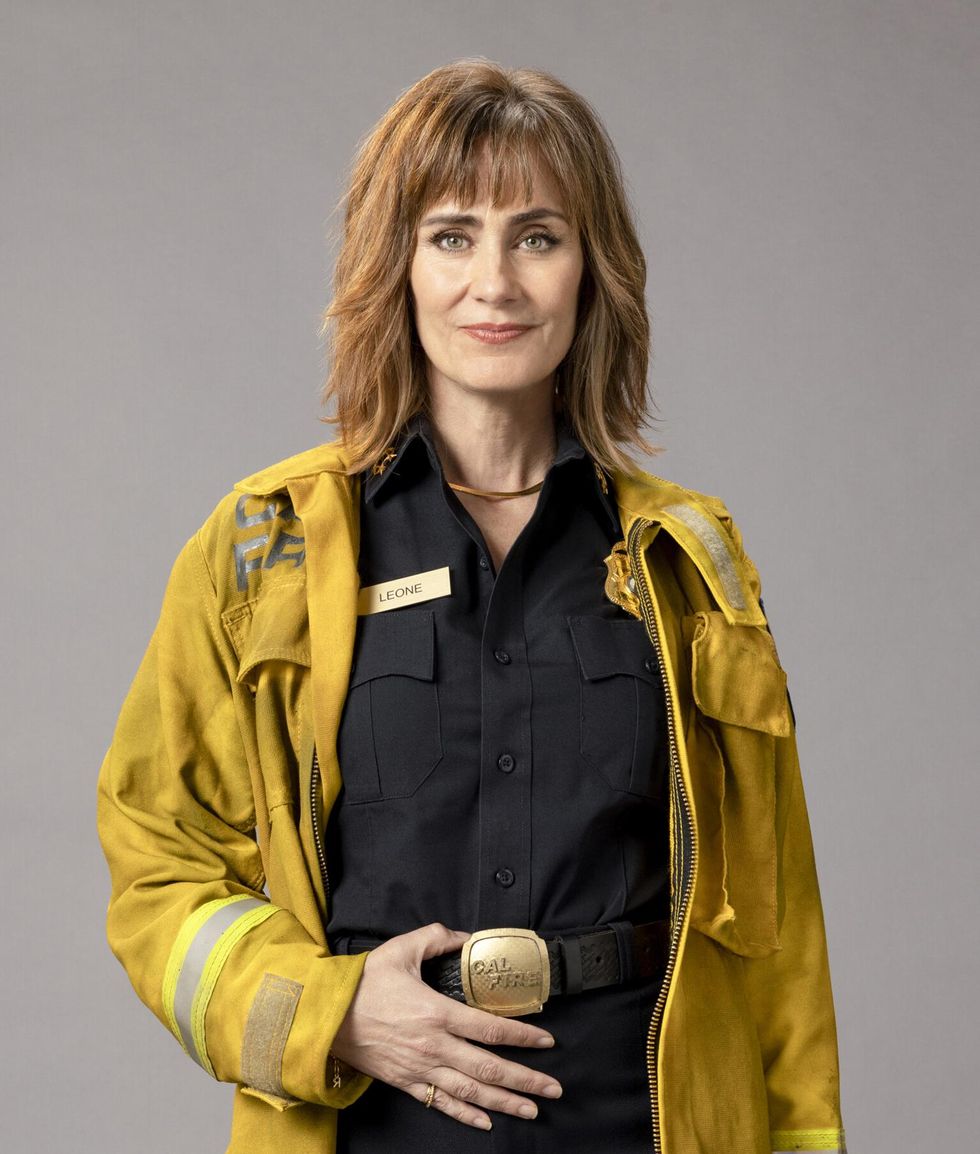 Diane Farr as Sharon Leone from the CBS original series Fire Country

Photo credit: Lindsay Siu/CBS
Heels, Platforms, or Flats?
Who can still wear heels after the pandemic? C'mon now. My favorite shoe is a square-heeled boot. Not too high, and the heavier the better to make me feel grounded.
Workout Routine and Workout Clothes You're Loving:
I do Pilates and I am loving some leggings from Athleta! Who knew?
Vacation Spot:
I'm going to Antarctica next year. It is the last continent left for me to see. I'm hoping for an easy go over Drake's Passage. (Look it up! It will make or break the trip for you.) My biggest indulgence is buying for the trip.
On-Set Beauty Tip You Use Offset?
Put product in your hair. Put more in. TV hair looks so good because the hair department is not afraid to put on product. To smooth, separate, shine. It's the biggest truth I've learned in 25 years of working.
Watch all your favorite shows on CBS and streaming on Paramount+!
Fire Country airs Fridays at 9 p.m. ET/PT on CBS and streams on Paramount+.