By Maria Neuman

The premise behind
Laura Chinn's hit new series Florida Girls is a case of "write what you know."

Chinn moved from California to Florida when she was 9, then looped back to the Golden State to pursue acting at age 20. "I fully love all things Florida. Even when I poke fun, I do it with so much love in my heart," says Chinn of the
Pop TV comedy that chronicles four best friends and their misguided attempts at life, love, and paying the bills. "I wanted to create a show about poverty, but one where you laugh alongside the characters because at the end of the day, they are happy and doing OK."

STREAM: Full Episodes Of Florida Girls On POPTV.COM

Chinn still visits her home city of Clearwater, and camps with her mom under the palm trees every year. She shares her favorite hot spots in this corner of the Sunshine State.
HIT THE BEACH

Clearwater is basically the beach of Tampa; it's on the Gulf side, and it's the part that gets crowded over spring break. Growing up, we'd always be shocked at how many people came here because it was just our normal, everyday beach.
Clearwater Beach and Pier 60 are the main tourist attractions, but try less crowded spots like Sand Key that are just as nice.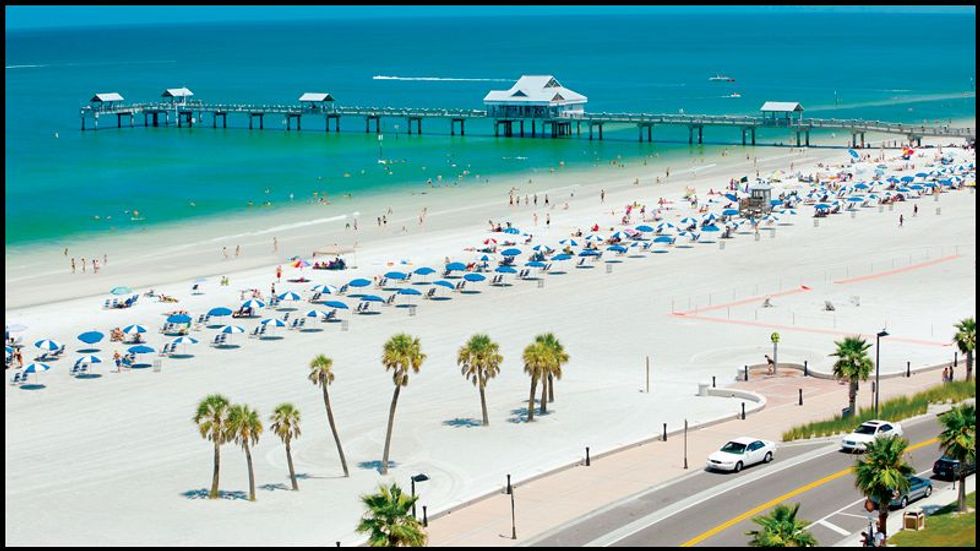 Clearwater Beach and Pier 60.
SIP A COCKTAIL AT SUNSET

Shephard's Tiki Beach Bar & Grill is literally on the beach; you can pull up to the bar in your powerboat or Jet Ski. This was a huge attraction when I was younger; they make the perfect Rum Runner drink.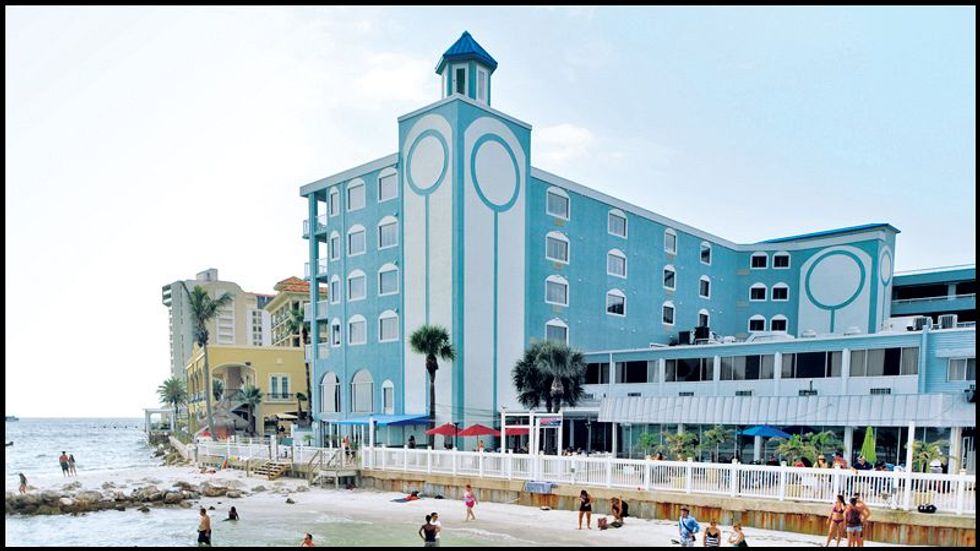 Shephard's Resort.
NOSH ON CHIC EATS

A guy I went to high school with has the best restaurant in town,
The Restorative. He's one of the few people I know who left Clearwater, moved to New York City, learned all about food, then came full circle and opened a restaurant here. It's a chef's menu, so it changes regularly. I took my fiancé there last time we were in town, and we ordered everything. Delicious!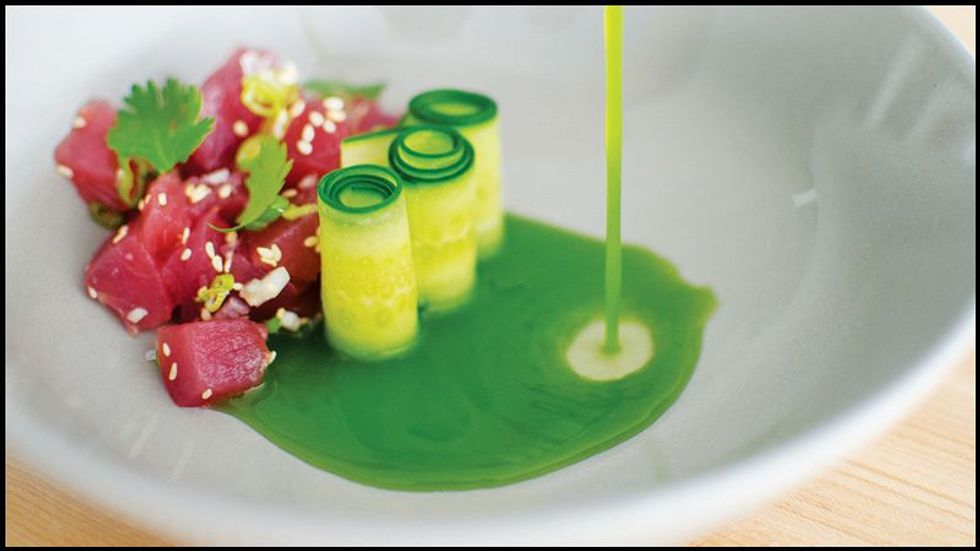 Tuna poke at The Restorative.
SHOP, THEN FLY

International Plaza is close to the Tampa International Airport, and it's the place to go if you want something a little bit fancy. Last time I was home, I bought myself a dress for a press event.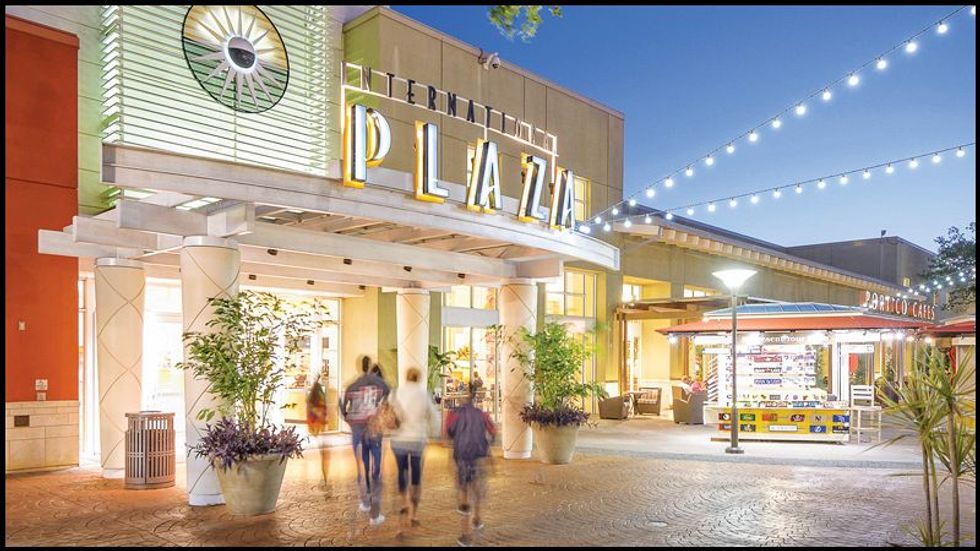 International Plaza.
TAKE IN THE ARTS

I wasn't into culture growing up, but the
Salvador Dalí Museum is a huge attraction and the place to go if you want culture. It's in nearby St. Petersburg, just south of Clearwater, and has an amazing collection of Salvador Dalí's art.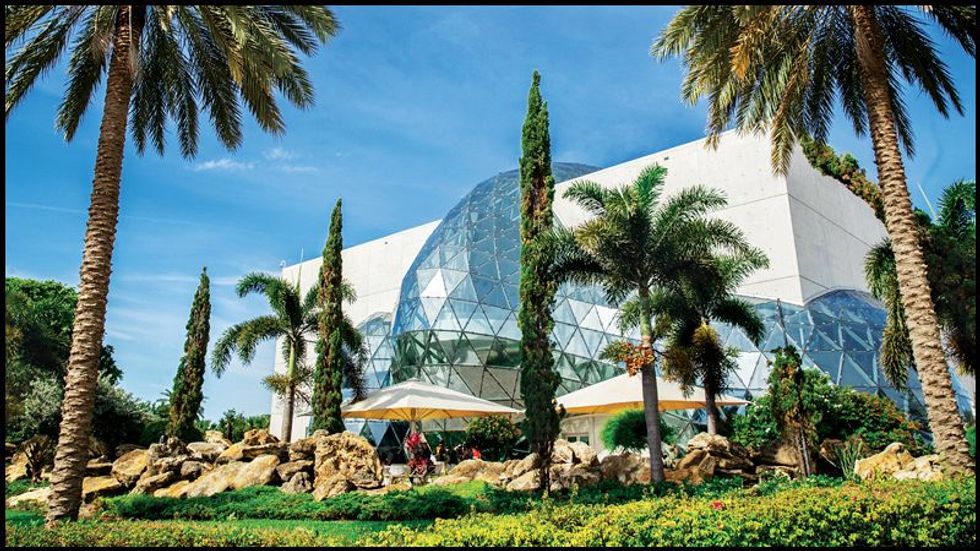 Salvador Dalí Museum.
GET KITSCHY

Florida has an abundance of beautiful natural springs. One right near my house is
Weeki Wachee, known for their live mermaid shows. There's a giant fish tank where women get in and swim around and everyone takes photos. The mermaid tank inside the bar in Florida Girls is actually based on the live mermaid show at Weeki Wachee, though this one is way more impressive.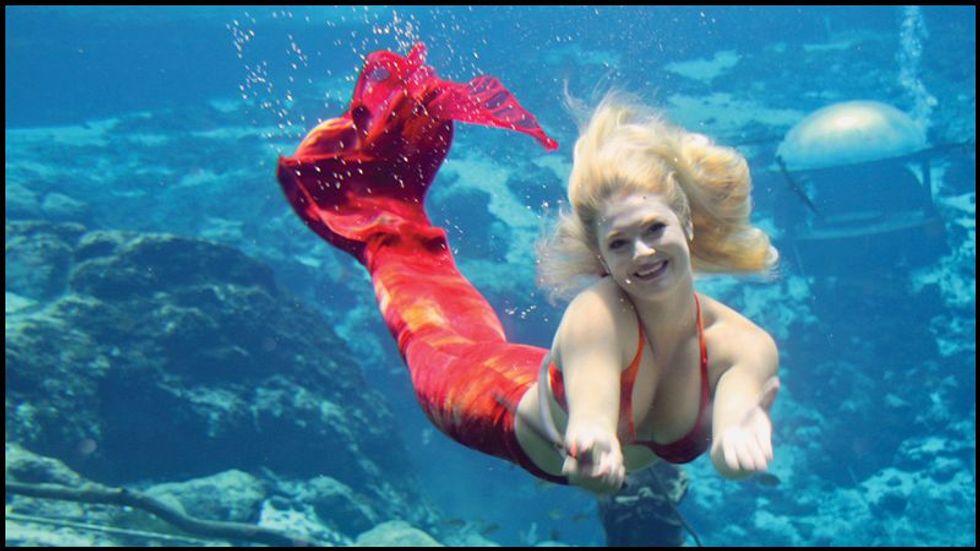 Weeki Wachee Springs State Park.
FLOAT YOUR BOAT

Take a day trip to
Silver Springs, where the classic Creature from the Black Lagoon was filmed. You can go on a tour and see how it used to be in the 1950s—a swinging hot spot—or paddle a glass-bottom boat through the springs. If you look down, you might see a Native American canoe sunk in the water that is hundreds of years old.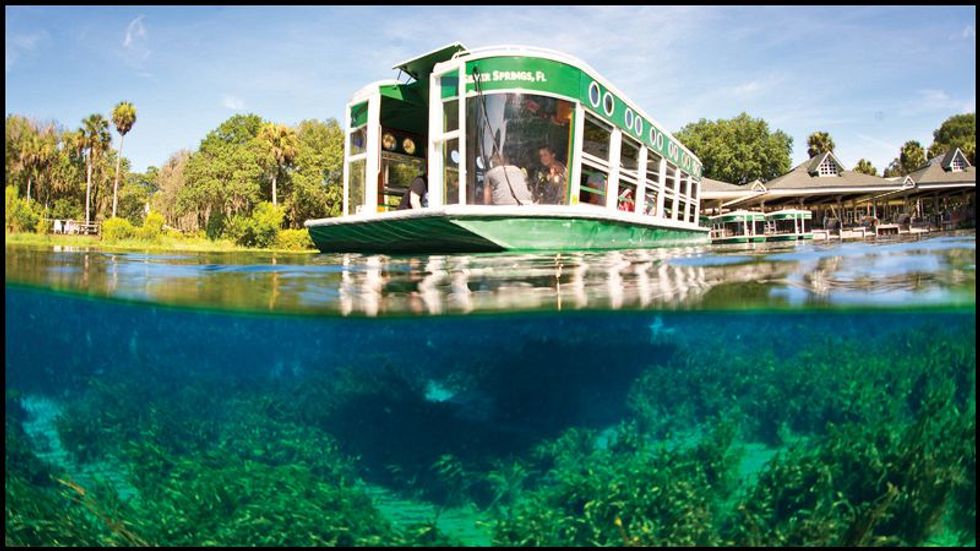 Silver Springs.
FIND A FUNKY BRUNCH SPOT

Crown & Bull is a new eatery in Dunedin, a small town next to Clearwater. The building was home to Kelly's-Chica-Boom-Room restaurant, which closed earlier this year. When I was younger I'd go to Kelly's with my dad—he was totally obsessed with the steak and eggs, which Crown & Bull still offers on the menu.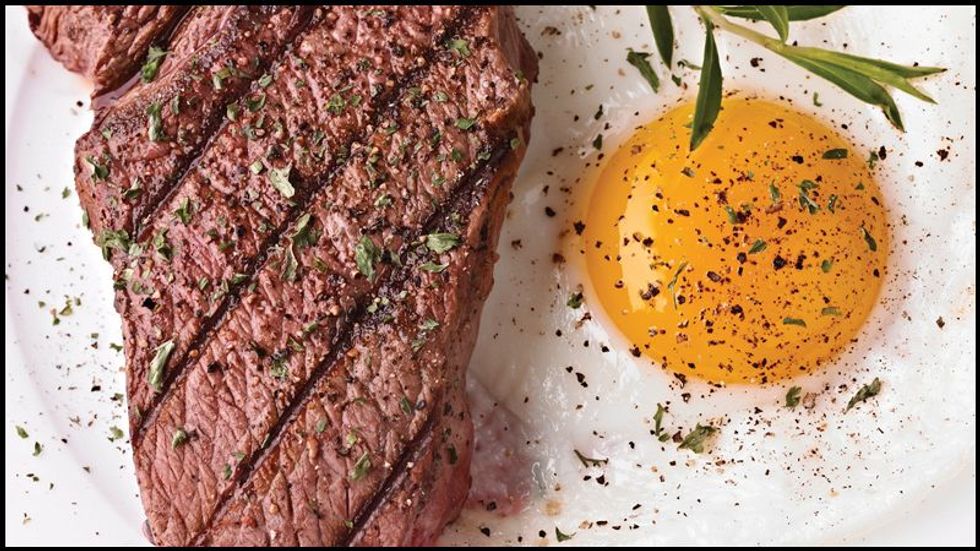 Classic steak and eggs is one the popular dishes on the Crown & Bull menu.
KICK UP YOUR HEELS

There's an area called
Ybor City; it's like Bourbon Street in New Orleans where bars line the streets and you go to dance and have fun. Years ago, it was the cigar-rolling district, so all of the nightclubs are refurbished cigar factories. My favorite club is Prana; it has five stories, and each floor plays a different type of music. It's Florida's year-round Mardi Gras.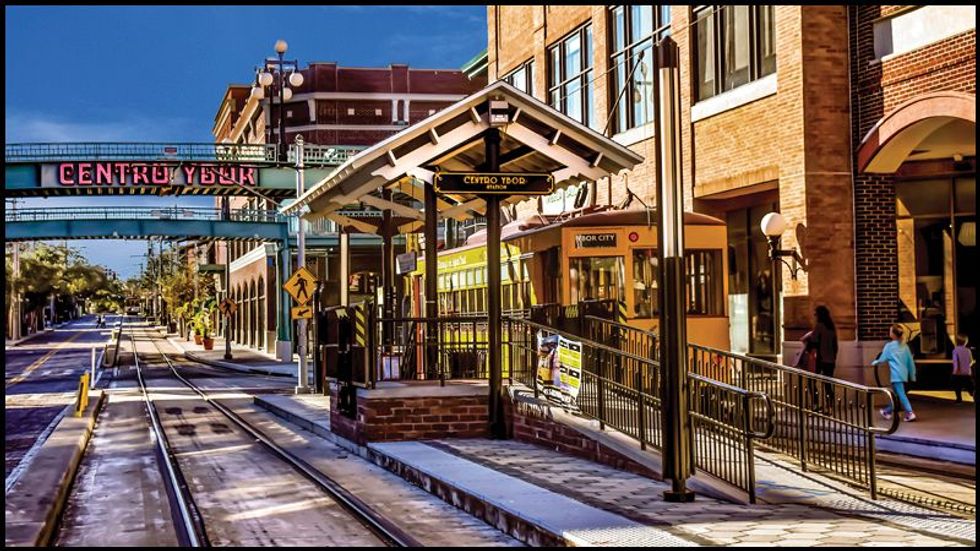 Ybor City.
Originally published in
Watch! Magazine, July-August 2019.

Photo Credits: Timothy Kuratek (Chinn); Nik Neves & Nina de Camargo (Illustration); VisitStPeteClearwater.com (Pier 60); The Restorative; VisitStPeteClearwater.com (Shephards); Zach Rolen/Visit Tampa Bay (International Plaza); Salvador Dalí Museum; Weeki Wachee; Silver Springs State Park; 4kodiak/Getty Images (Steak and Eggs); Viaval/Getty Images (Ybor).
Watch
Florida Girls on Wednesdays at 10/9c on Pop TV.