By Eric Renner Brown
Neil Diamond and Barbra Streisand crooning "You Don't Bring Me Flowers." Aretha Franklin stepping in to perform "Nessun Dorma" for Luciano Pavarotti, who fell ill, at the last moment. Elton John and Eminem uniting for an unforgettable cross-genre, cross-generational performance.
These are just a few examples that longtime GRAMMYs producer Ken Ehrlich offers to make this point: "Without in any way demeaning the importance of the GRAMMY Award as an award, people watch the show for the performances," he says. "That's what they love. They want to see what the people they know—or people they want to get to know—are going to do on that stage."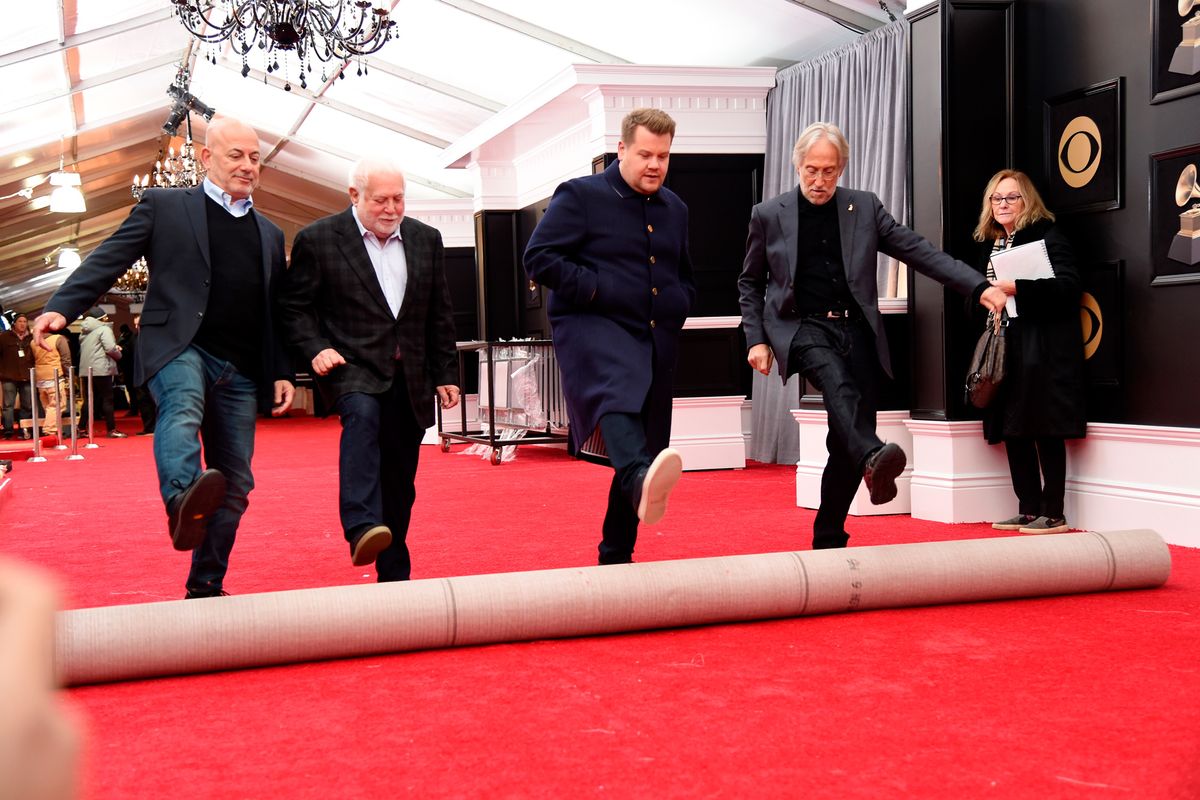 Rolling out the red carpet with CBS Executive VP of Specials, Music, and Live Events Jack Sussman, host James Corden, and former Recording Academy President Neil Portnow in 2018.Photo Credit: Michael Kovac/Getty Images.
Few have shaped the iconic GRAMMYs telecasts more than the 77-year-old Ehrlich, who took over as executive producer in 1980 and ended his tenure with this year's broadcast, which was hosted by Alicia Keys for the second year in a row. But even after decades of working with the world's biggest stars, Ehrlich says the job isn't too different from the one he held starting out at a Chicago public television station in the '70s: "It's just on a larger scale with a bigger budget and more layers of people."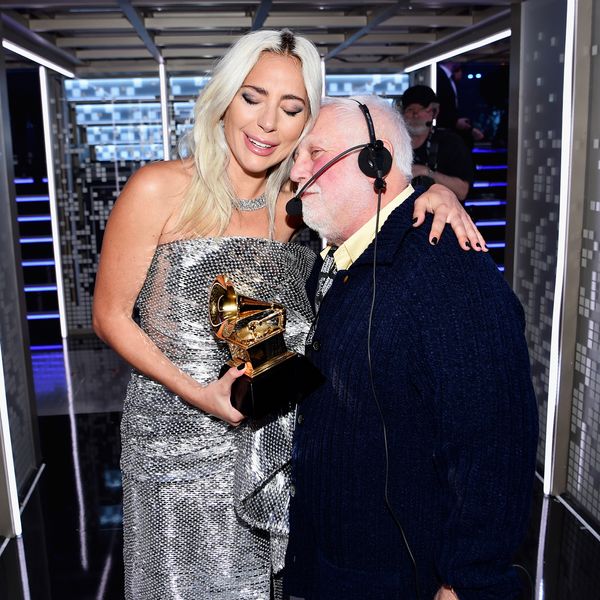 Celebrating Lady Gaga's 2019 win.Photo Credit: John Shearer/Getty Images.
Like many in the television business, Ehrlich's early career took a circuitous route. Raised in Cleveland Heights, Ohio, he pursued sportswriting as a student at Ohio University but landed at a small PR firm in the Windy City after graduation. The gig put him in touch with local radio DJ Marty Faye, who invited Ehrlich to help him produce a new TV show on a Chicago UHF station. The pay wasn't great—$75 a week—but the connections were, with Faye getting him into the hottest clubs in town.

"It was a moonlighting thing that I did," says Ehrlich, who rubbed shoulders with the likes of Tony Bennett and Ella Fitzgerald, even as he kept his publicity day job. "The minute I did it, I knew I loved it."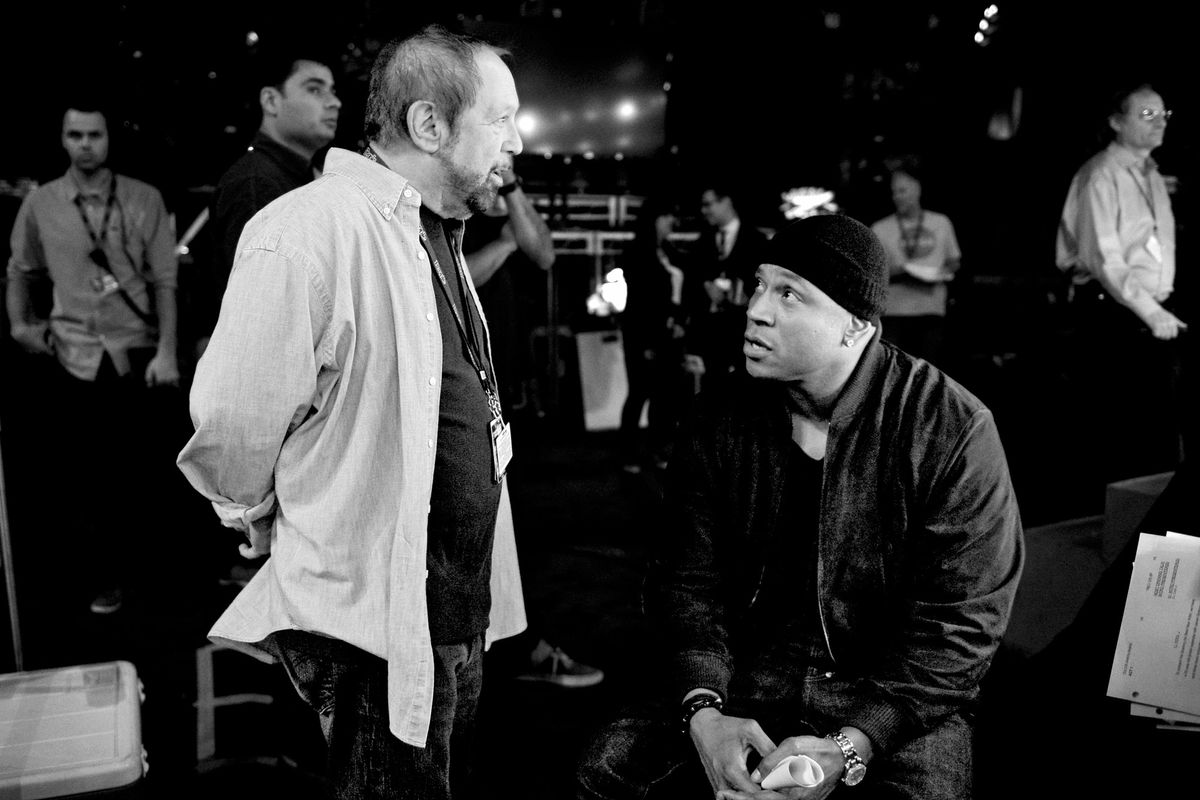 Ken Ehrlich and LL COOL J at the 2015 GRAMMYs.Photo Credit: Kevin Winter/Getty Images.
Soon Ehrlich began working for Chicago's PBS affiliate, WTTW, and his profile rose in the mid-'70s, when PBS decided to rebrand his music-oriented show Made in Chicago, launched in 1972, as Soundstage and syndicate it nationally.

By the late '70s, Ehrlich and his wife had relocated to Los Angeles, and Ehrlich had started to produce more ambitious broadcasts, like 1979's The Music for UNICEF Concert: A Gift of Song, a benefit concert with major star power held in the United Nations General Assembly. Pierre Cossette, the seminal industry executive who'd helped orchestrate the GRAMMYs' TV debut in 1971, took notice and brought Ehrlich in.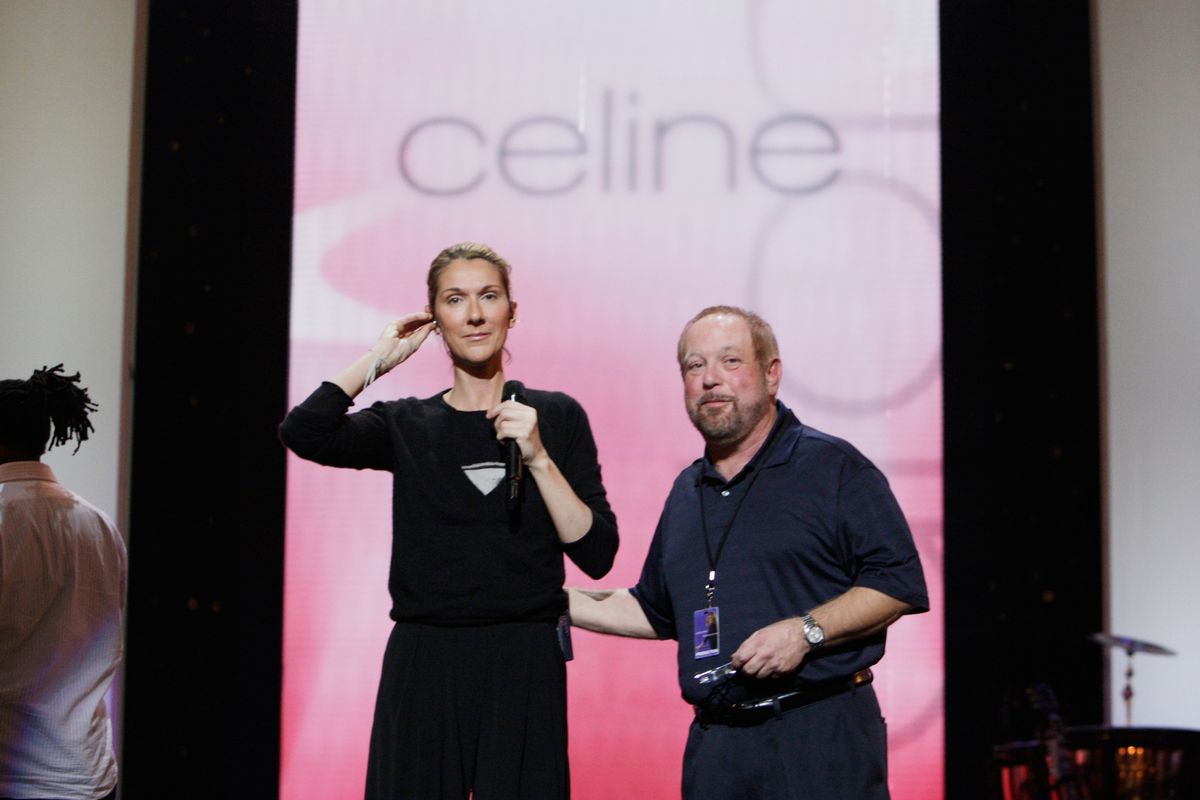 At rehearsal with Celine Dion in 2008.Photo Credit: Cliff Lipson/CBS.
The GRAMMYs had languished in the late '70s, and Ehrlich was tasked with reinvigorating the broadcast. With his 1980 debut, he did just that—thanks in part to his Soundstage days. An early episode had featured Bob Dylan, which had connected Ehrlich with legendary music lawyer David Braun, whose firm also represented Neil Diamond. Braun convinced Dylan to attend the GRAMMYs for the first time and helped facilitate Diamond and Streisand's "You Don't Bring Me Flowers" duet, which remains one of the definitive moments of Ehrlich's career. "The ratings were great, and everybody loved the show," Ehrlich recalls. "It was a quantum leap forward in modernity."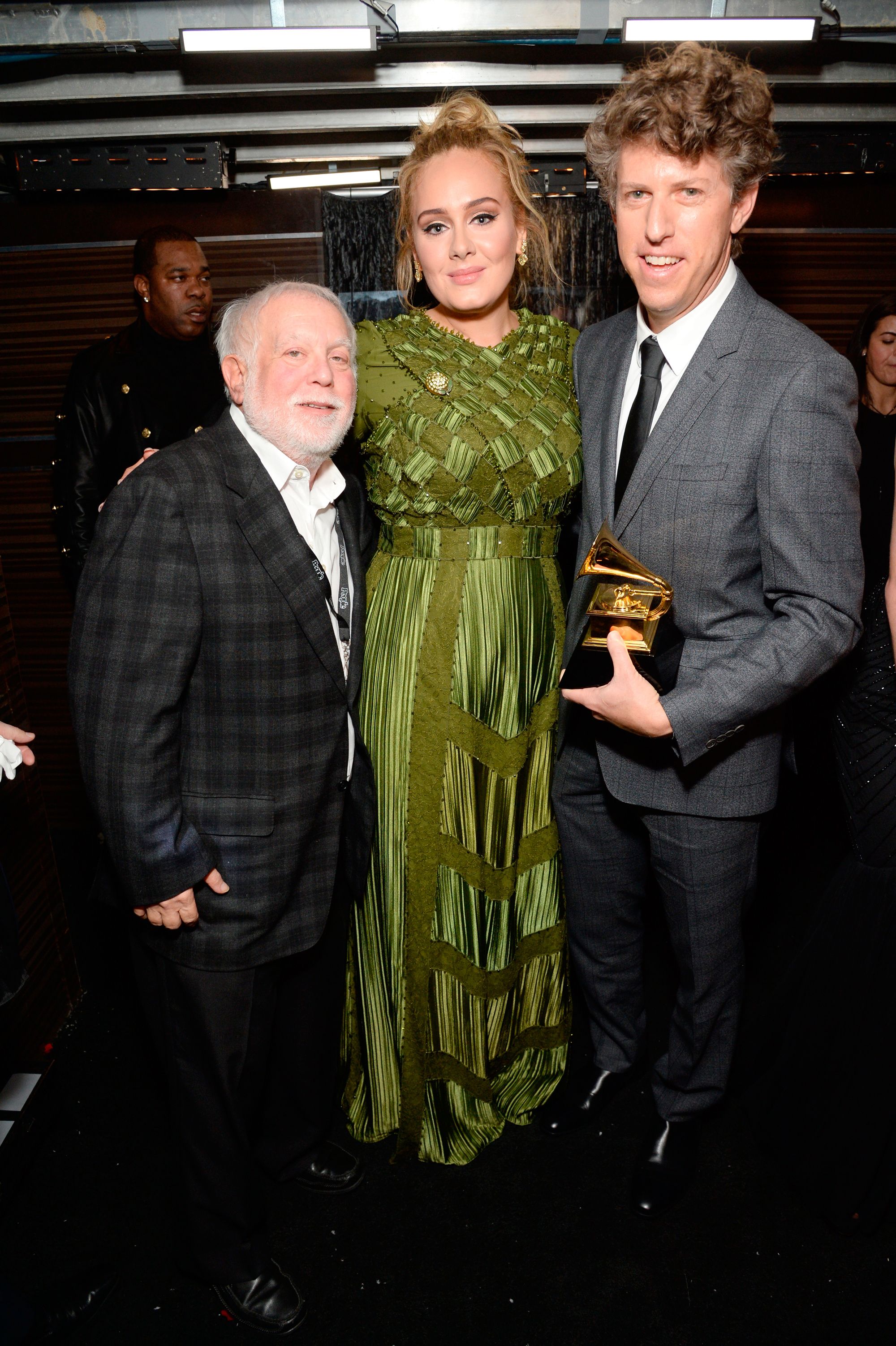 Ken Ehrlich, Adele, and songwriter Greg Kurstin.Photo Credit: Michael Kovac/Getty Images.
As Ehrlich continued to establish the GRAMMYs as the biggest music award show on air, other advances followed: longer broadcasts, multiple stages, bigger venues, and cutting-edge production values. As the GRAMMYs grew to the high-concept show audiences now expect, Ehrlich's keen producer's eye was always the defining factor.

"I could never do what these artists do, but I know music and I have this kind of innate understanding," he says. "I can create these duets, I can create mashups, I hear these things in my head. I can sit in a room with almost any artist, and the common ground is music and we can talk about it."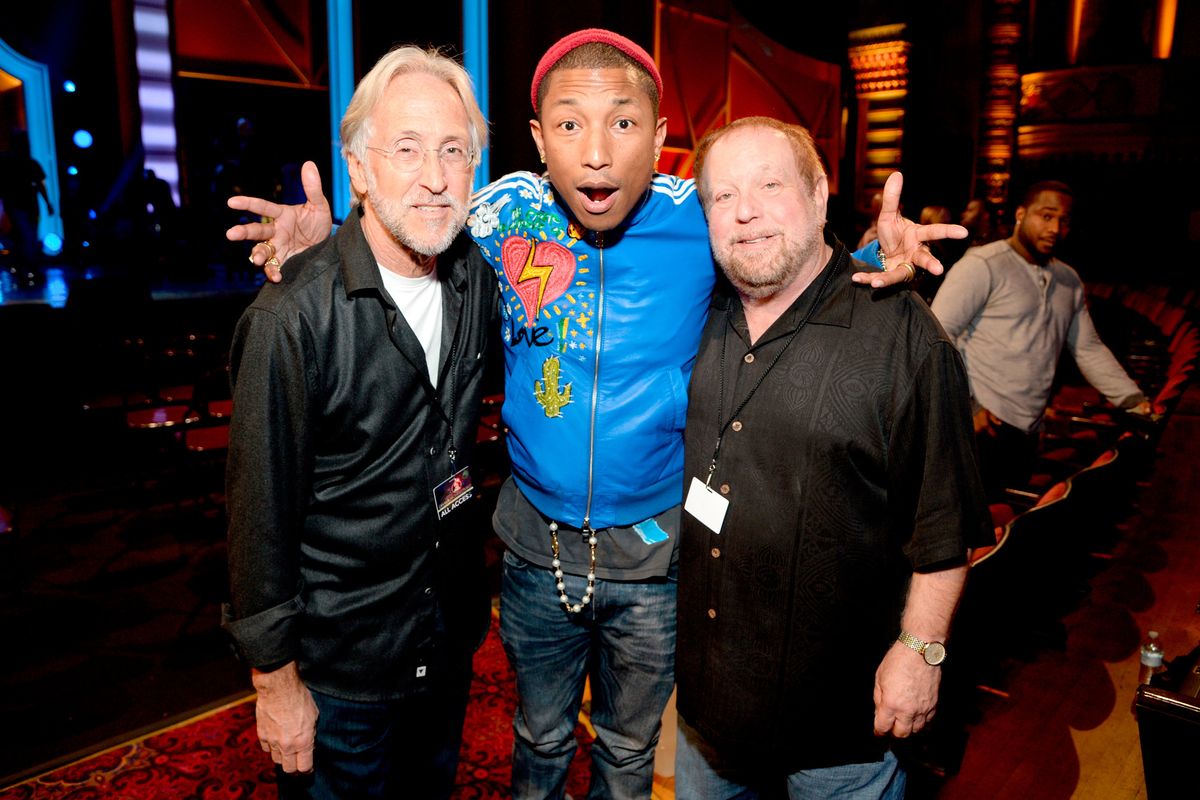 Ken Ehrlich with Neil Portnow and Pharrell Williams.Photo Credit: Michael Kovac/Getty Images.
That's been crucial for the once-in-a-lifetime performances, often collaborations or tributes, which have become Ehrlich's signature. The concept was born out of necessity: In the early days, the GRAMMYs was the last music awards show of the season, and many of the acts it booked had already performed their biggest singles on other broadcasts.

"We wanted to differentiate ourselves," Ehrlich says. "I didn't want to do what the other shows did." At first greeted with trepidation on the part of CBS execs, music industry folks, and artists alike—the idea of not going with a known hit single flew in the face of how television traditionally treats music—Ehrlich says artists now come to him with their own ideas for unexpected GRAMMYs performances.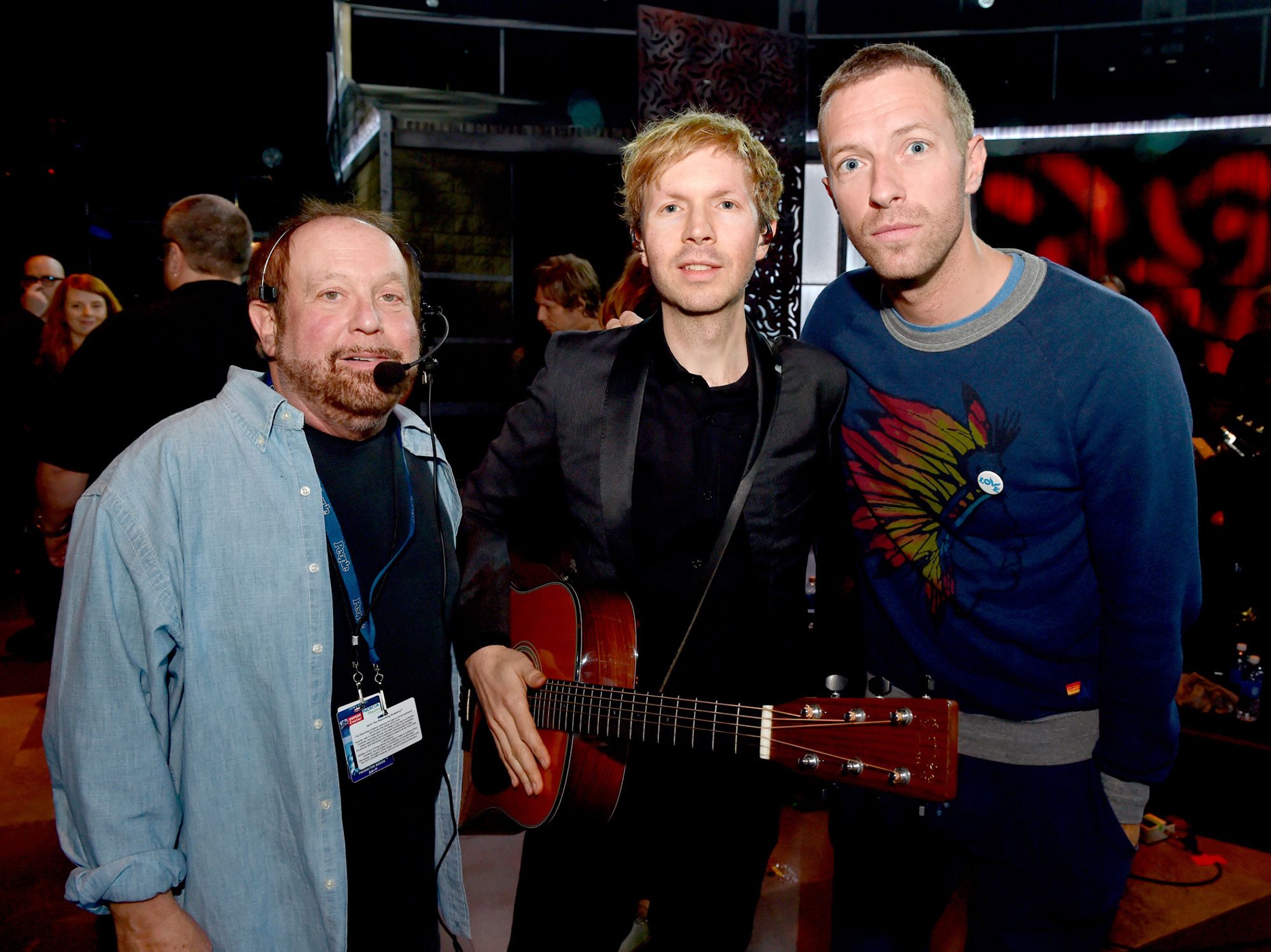 GRAMMYs executive producer Ken Ehrlich with Beck and Chris Martin.Photo Credit: Kevin Winter/Getty Images.
Though he could have gone on autopilot long ago, Ehrlich has continued to innovate the show. Along with former Recording Academy President Neil Portnow, he has given outspoken artists a platform to address important social issues, from same-sex marriage to immigration to the #MeToo movement. "Because I am a child of the'60s, it's not foreign to me to love issue-based music or artists who have a point of view," he says.

Even though he's had his swan song, don't expect Ehrlich's singular touch to disappear from TV completely. His production company handles a bevy of shows besides the GRAMMYs, including the annual Global Citizen Festival and artist tributes for the likes of Elvis and Aretha. Still, he acknowledges that nothing will replace the GRAMMYs. "I will miss the show tremendously."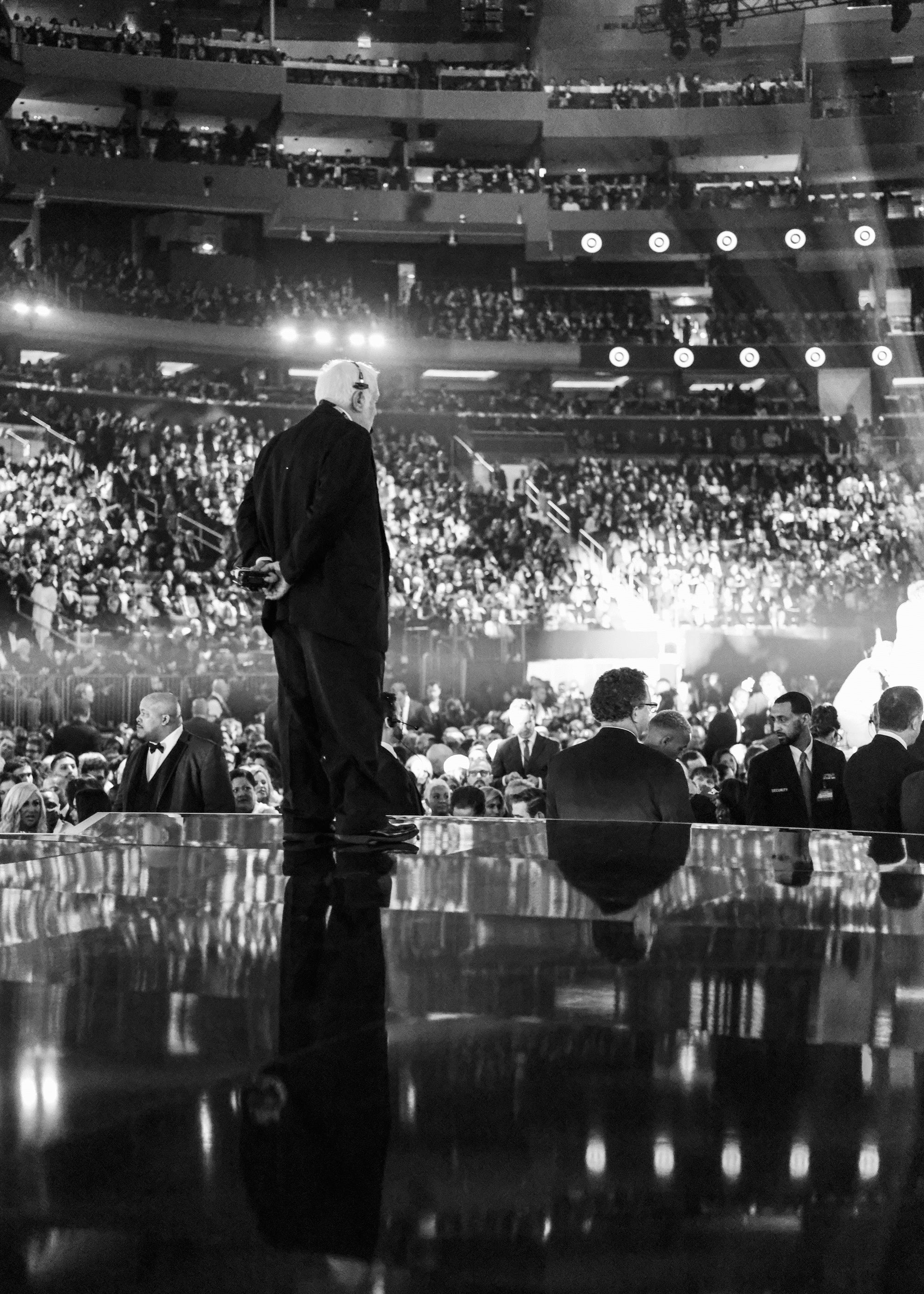 Ken Ehrlich at the 2018 GRAMMYs.Photo Credit: Timothy Kuratek/CBS.
Watch the 62nd Annual GRAMMY Awards® broadcast live from the Staples Center in Los Angeles on Sunday, Jan. 26 at 8 PM ET / 5 PM PT on CBS and CBS All Access.
NOTEWORTHY PERFORMANCES

Asked to recount his favorite GRAMMY moments, Ken Ehrlich at first shares an anecdote involving Paul Simon, with whom he was sitting when Simon was asked by a reporter to name his favorite songs. "All my songs are my children," the producer remembers him saying. "You want me to pick which of my children is my favorite child?" Still, Ehrlich does admit that there are some that "stand out."
Beyoncé and Prince - "Purple Rain"/"Baby I'm a Star"/"Crazy In Love" (2004)
Queen Bey's crowning performance, on a night when she took home five of the six awards for which she was nominated, almost didn't happen. "At one point Prince wanted to do it, and she didn't," Ehrlich says. "I had to work to get her to."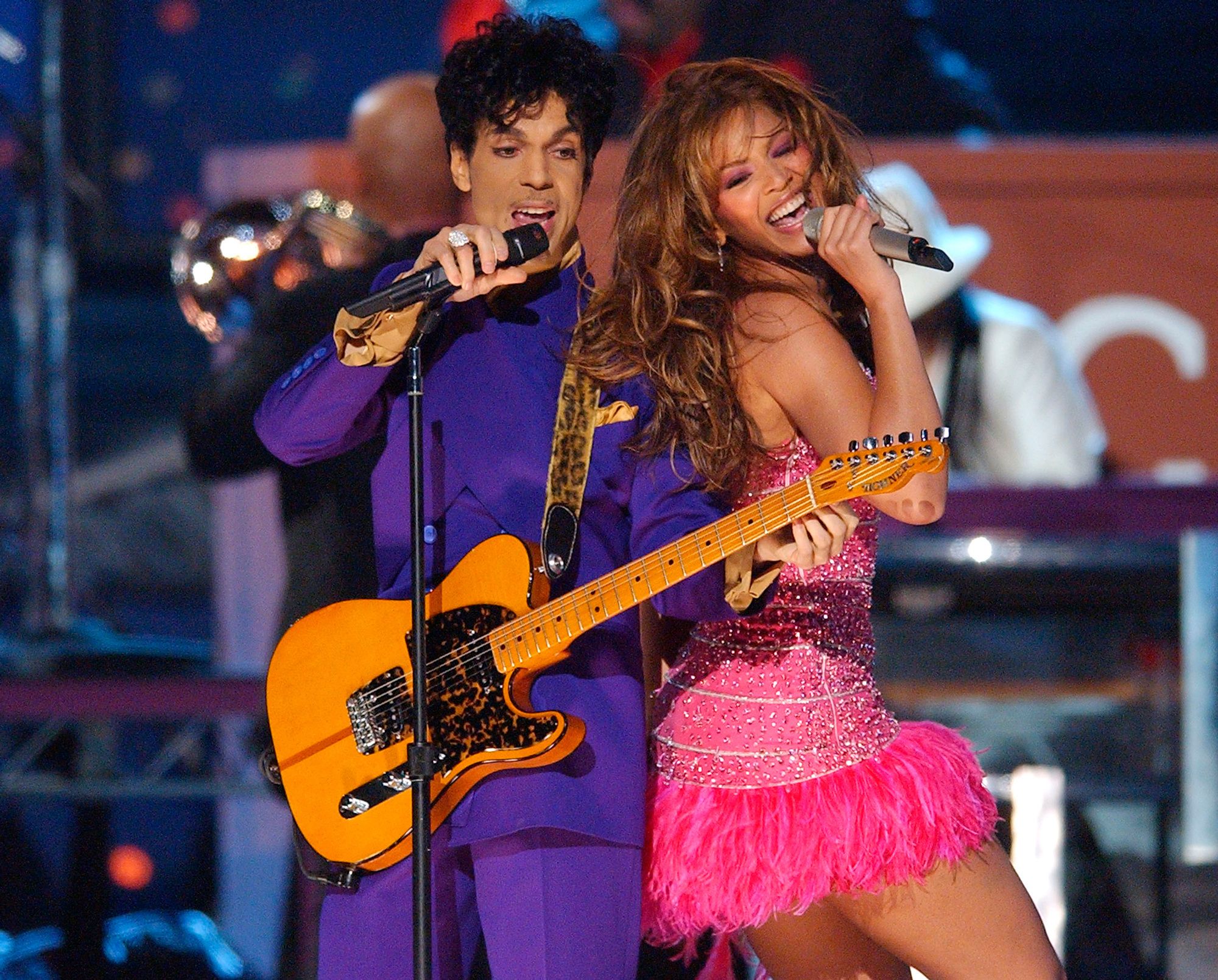 Photo Credit: M. Caulfield/Getty Images.
Melissa Etheridge - "Piece of My Heart" (2005)

Etheridge's raw performance during the Janis Joplin tribute was her first major performance after undergoing chemotherapy for breast cancer. "It might be a little less remembered by audiences, but it emotionally impacts me."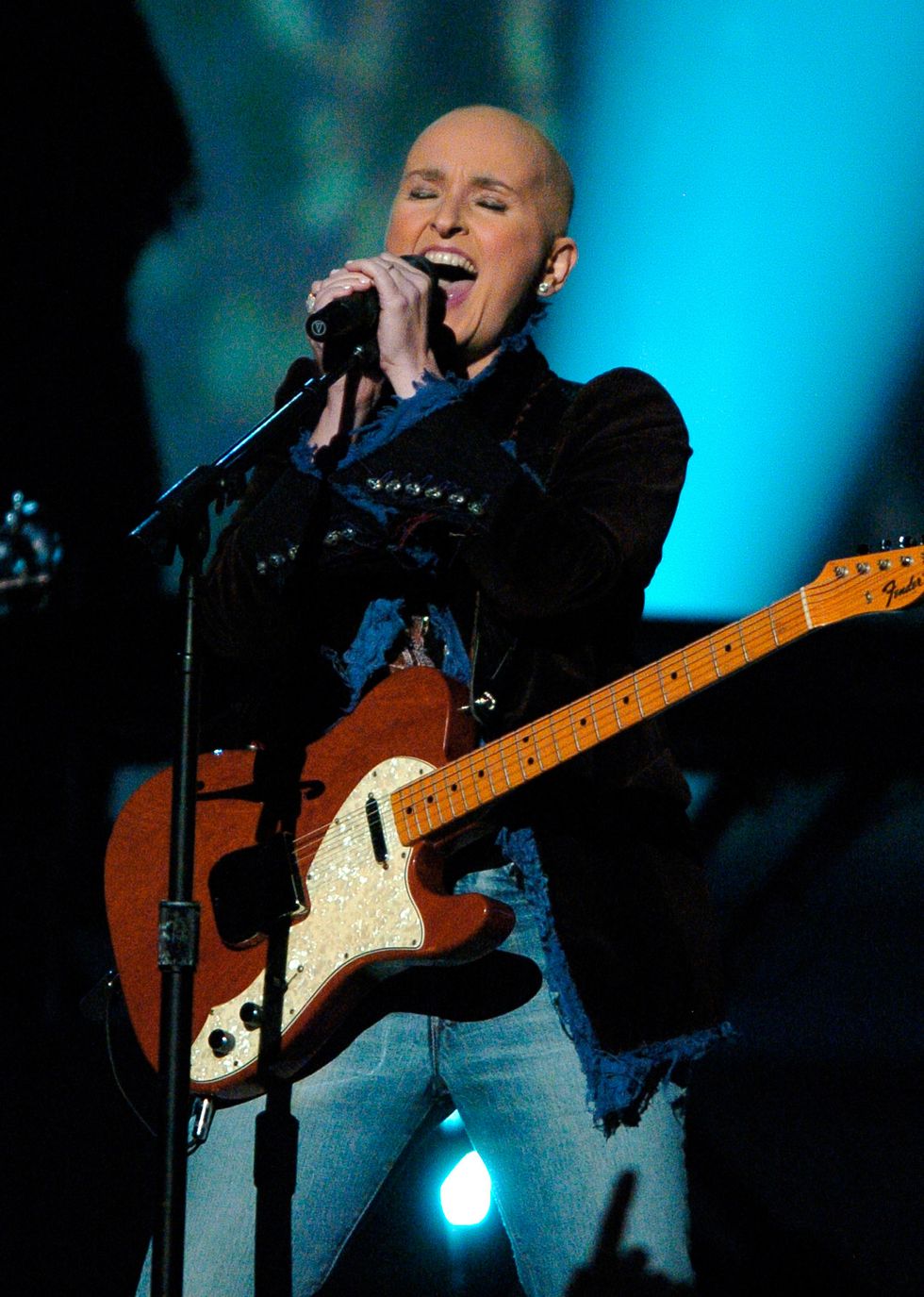 Photo Credit: Christopher Polk/Getty Images.
Paul McCartney and Friends - Abbey Road medley (2012)

You can't say no to a Beatle —even if Paul McCartney asks to end the broadcast with Wings' deep cut "Nineteen Hundred and Eighty Five." Thankfully, Sir Paul reconsidered; a week before the show, he asked to perform Abbey Road's second-side melody instead. "That was when my toes curled," Ehrlich says. The performance eventually swelled to include Bruce Springsteen, Dave Grohl, and Joe Walsh.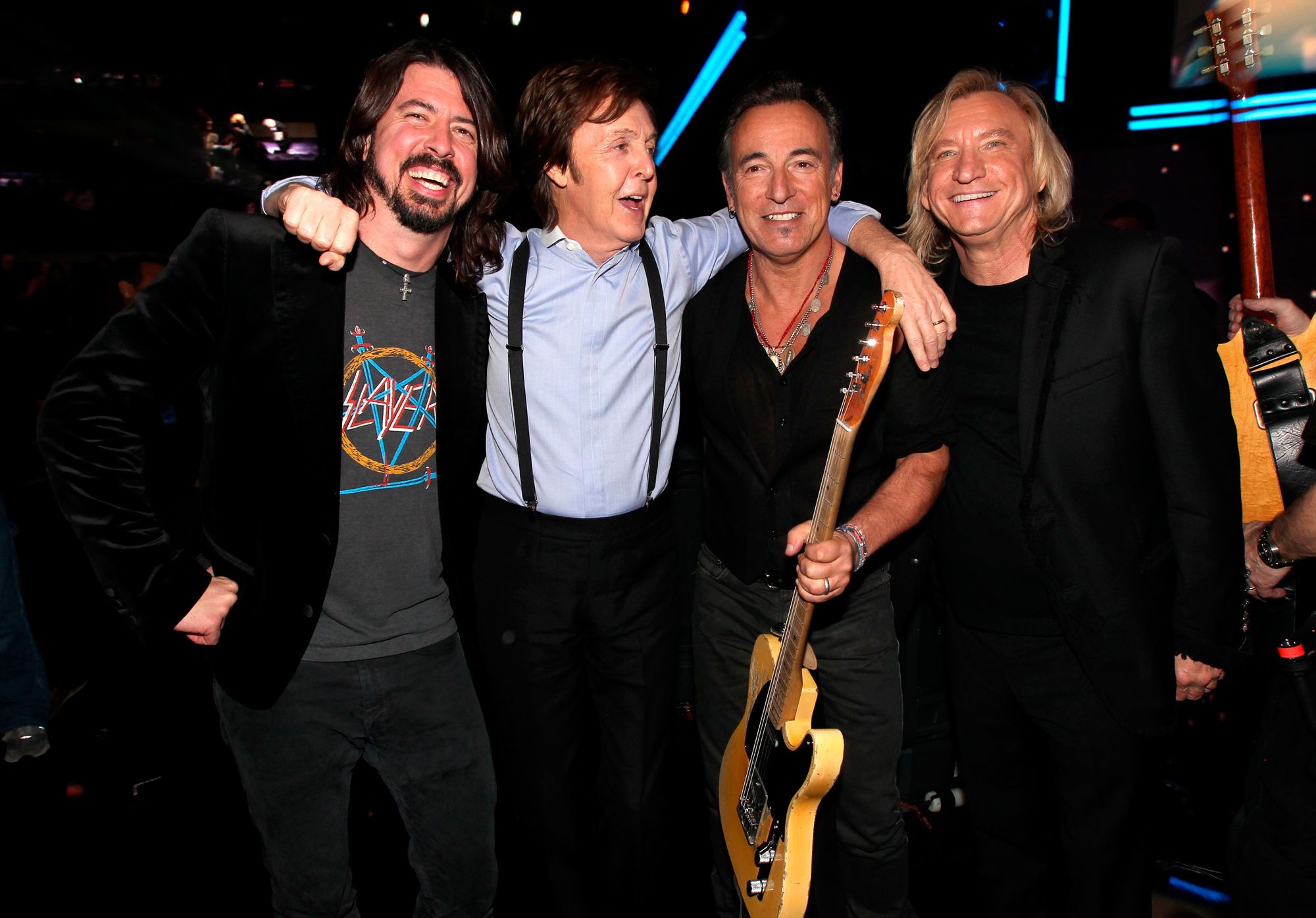 Photo Credit: Christopher Polk/Getty Images.
READ: 2020 GRAMMY Award Nominations: The Complete List Of Nominees
Originally published in Watch! Magazine, January-February 2020 issue.

Watch the 62nd Annual GRAMMY Awards® broadcast live from the Staples Center in Los Angeles on Sunday, Jan. 26 at 8 PM ET / 5 PM PT on CBS and CBS All Access.