By Fred Schruers

Never underestimate the importance of whimsy, even in the world of news. Take the
Jane Pauley-anchored CBS Sunday Morning, the thoughtful, always intelligent show that occasionally dives into plain old fun. It's a given that the esteemed broadcast has envy-earning gets, like an interview with Nancy Pelosi after her re-installment as speaker of the House (and with Hillary Clinton, post-election loss). But then there are also reports on the world's biggest ball of twine by correspondent Charles Kuralt, and an obit for Hostess CupCakes. Now consider that this is the morning show that consistently dominates its competitors, a statistic that advertisers take very seriously.

The pitch-perfect tenor of the show is overseen by executive producer
Rand Morrison, who has won 10 Emmys and two Peabody Awards. "I think Sunday Morning was conceived as a broadcast focused on some obscure topics but also on, forgive me, high-end topics of the kind that appealed to people who went to the symphony or to art museums," he says with his trademark playfulness. "We still do those stories, but we also are perfectly happy to do a museum of toasters, or to look at a quirky human-interest story. Right now I'm looking at a book called Pure Ketchup," he adds with a laugh, "which suggests to me doing 'A Short History of Ketchup.'"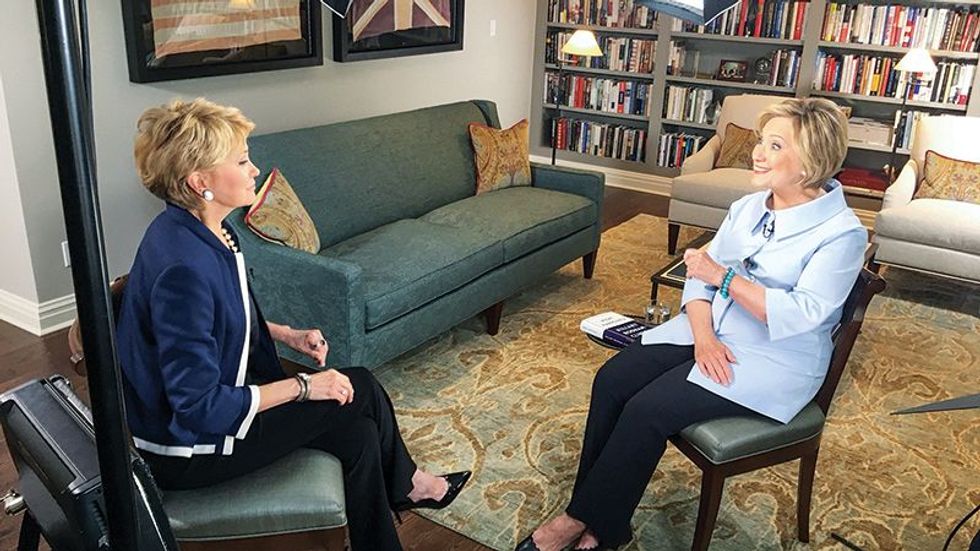 Rand Morrison's legacy includes working alongside Jane Pauley, who nails interviews with luminaries like Hillary Clinton.
Born in Cleveland, Morrison studied journalism at Northwestern and worked for wire services before joining CBS as a writer for
Nightwatch in 1982. He went on to produce newsmagazines for Bryant Gumbel and Connie Chung and logged such landmarks as the 1999 miniseries musical voyage Century of Country before jumping to CBS Sunday Morning 19 years ago.

In an era marked by a lack of bipartisanship, Morrison's ability to understand what audiences want to see, and when, has become all the more crucial. "We're taken seriously by politicians who know we'll give them the opportunity to say what's on their minds while still asking the questions that we need to ask," Morrison says of the show's confident coverage of Washington. But he also remembers fondly an interview with Willie Nelson, conducted by Dan Rather. "That was our first 'normal story' after the trauma of 9/11," he says. "It was perfect because he's an American icon, and he gave our audience permission to focus on something other than the awful times at hand."
CBS This Morning anchor Jane Pauley interviewing Supreme Court justice Ruth Bader Ginsburg.

Rand Morrison's sixth sense about what audiences want is shared by Jane Pauley, who took over Charles Osgood's hosting duties in 2016. "She's become indispensable," he says. "When it's a bad time, she soothes the national temperament. When it's a good time, who doesn't like listening to Jane Pauley?"
Morrison says the rewards are well worth his seven-day workweeks. "I love this show. It's like being given a gift," he enthuses. "We have 90 minutes. We can do almost anything, in a way that we can be proud of and our audience is happy with. We have 6 million viewers. So how can you complain?"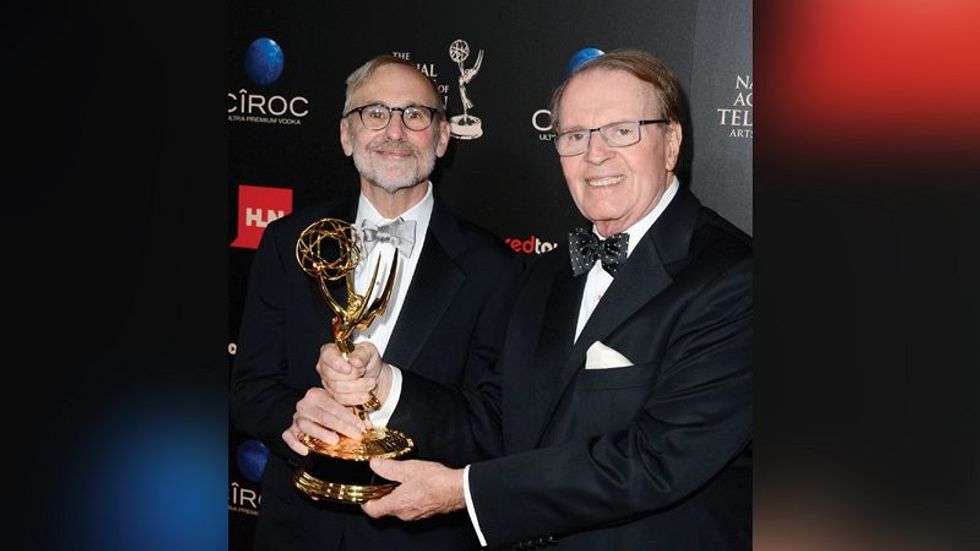 As reward for his efforts: a Daytime Emmy for Outstanding Morning Program, shown here with host Charles Osgood.
Originally published in Watch! Magazine, May-June 2019.

Photo Credits: Wesley Mann/August (Pauley and Morrison); CBS News (2); Mark Davis/Getty Images (Morrison and Osgood).
CBS Sunday Morning airs live Sundays at 9 a.m. ET and 6 a.m. PT and streams on CBS All Access.