Photo credit: Spectrum
By Justin Neely
The American West is a mighty big place, both in reality and in all that its dramatic landscapes conjure in the imagination. In the past few years, though, the fictional Dutton family has staked an enormous claim on the attention of those enjoying the new wave of Western storytelling on small and big screens alike.
Viewers of both 1883 and Yellowstone can attest to the power of John Dutton, his forebears, and his heirs to get you hooked on dramatic narratives set in Big Sky country. But hold tight to your reins, Duttonites, because on May 15, there's a new game warden in town. (Somebody better let Rip know to keep his eyes open on those trips to the "train station.")
Joe Pickett, streaming on Paramount+ after a small but highly successful debut as a Spectrum original series, will transport viewers to present-day Wyoming. There's plenty more than a state border to distinguish the titular character (played by Michael Dorman) and his world from the explosive happenings at the Yellowstone Ranch or on the trail West. But with nature itself as an oversized presence in all these fictional worlds, there's also a lot they have in common.
A quick survey of these adjoining landscapes should help clear things up and get you ready to enjoy a different kind of adventure in the New West.
Watch Joe Pickett streaming on Paramount+.
SUBSCRIBE NOW: Enjoy 4 Digital Plus 2 Print/Digital Issues Of Watch Per Year — For Free!
Hey, Joe!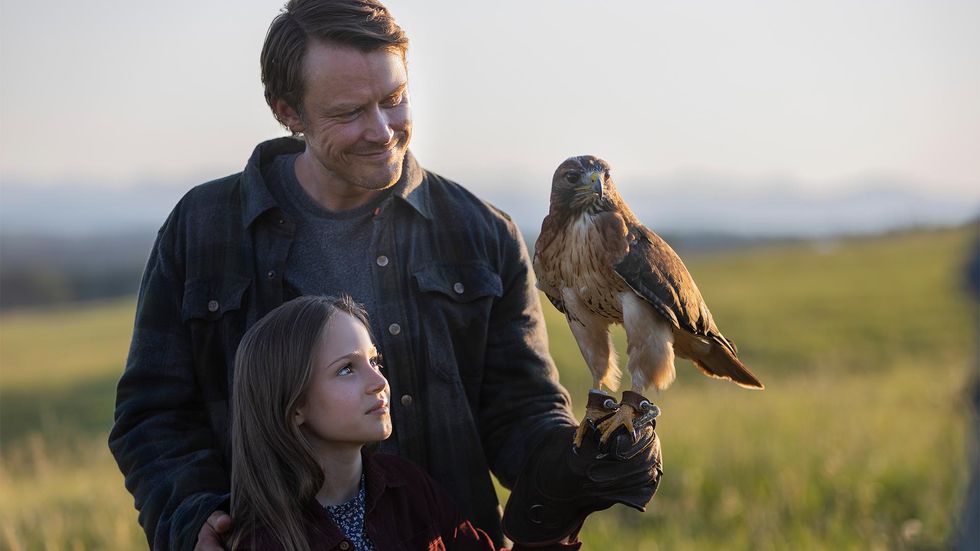 Michael Dorman as Joe Pickett and Skywalker Hughes as daughter Sheridan
Photo credit: Spectrum
Joe Pickett is, pardon the expression, a regular Joe. Unlike 1883's James Dutton, whose fearsome stare could back down a charging bear on his hungriest day, or Elsa Dutton, whose talent on a horse is matched only by the radiance of her smile, Pickett is a plainspoken and honest guy doing a sometimes tough job that he really loves.
First brought to life by writer C.J. Box in a series of 22 (and counting) bestselling novels, Pickett is described by his creator as "happily married with a growing family of daughters. ... He doesn't talk much. He's a lousy shot. He's human, and real, which means he sometimes screws up."
Good Old Vern Dunnegan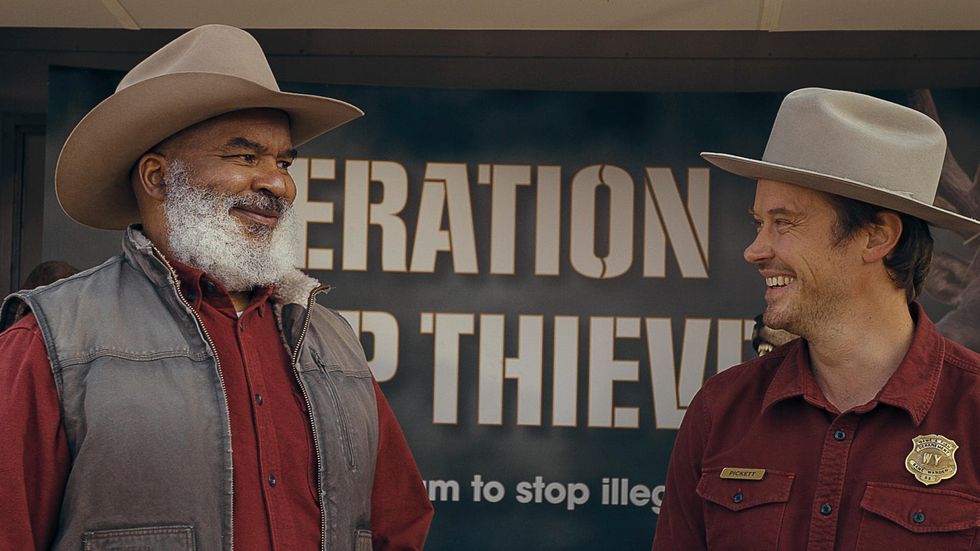 David Alan Grier as Vern Dunnegan and Michael Dorman as Joe Pickett
Photo credit: Spectrum
In this streaming series, we meet Pickett just as he's taking on the role of game warden for an expanse of wild terrain centered on the fictional Twelve Sleep County, Wyoming. Pickett has been handpicked by his predecessor, Vern Dunnegan (brilliantly played by David Alan Grier), a longtime local and insider with a too-charming smile and unnerving degree of affability.

Dunnegan is an experienced traveler through the gray areas of life, but possibly not the greatest judge of character. He soon learns that his carefully chosen protégé, Pickett, may be easygoing, but he's certainly not docile. Pickett's stubbornness would do a Dutton proud, though his is born of a near-compulsive belief in the merit of honesty.
Home On The Range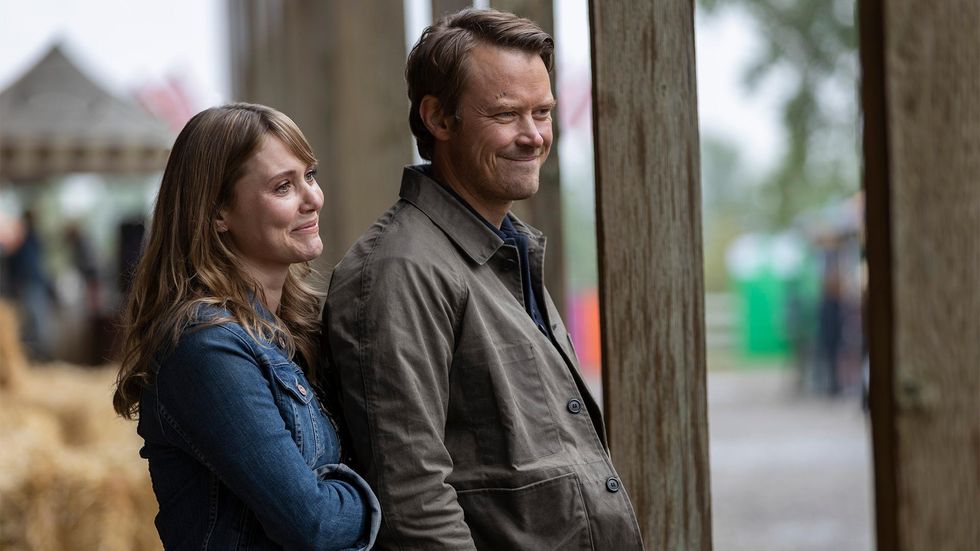 Julianna Guill as Marybeth Pickett and Michael Dorman as Joe Pickett
Photo credit: Spectrum
The Picketts aren't roughing it like the pioneers—they live in a single-family home on a nice parcel of land. But Joe and Marybeth Pickett (Julianna Guill) are chasing a modest kind of happiness, not building or protecting an empire. They spend time with their daughters, Sheridan (Skywalker Hughes) and Lucy (Kamyrn Pilva), some critters, and a loyal pup.
Their place looks beautiful (especially to anyone not living in that part of the country), but it comes with the job, not a century and a half of obligation to a family legacy. Just like the Duttons, though, Joe and Marybeth have to keep their family safe from the dangers that being in such untamed country can present.
A Thin Line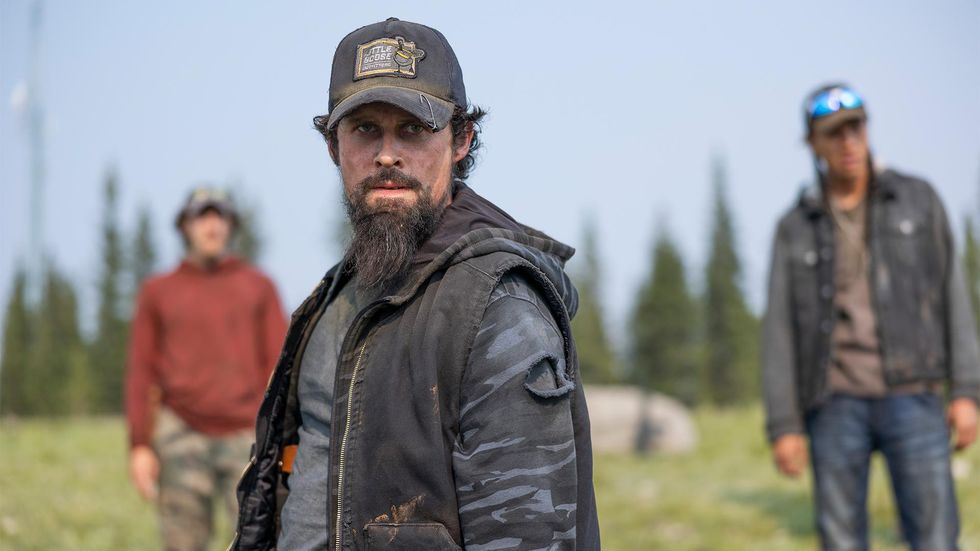 Ben Hollingsworth as Ote Keeley
Photo credit: Spectrum
Nature can be unforgiving, and humans chasing the promise of a fortune or living hunt-to-hunt can be even worse. Before the first episode concludes (this is not surprising enough to be a spoiler), there's a dead body in the picture and everyone's on edge.
A theme that runs through Joe Pickett, as well as 1883 and Yellowstone, is how thin the line between life and death can be—and how the West, in particular, doesn't let you forget it. When there's a murder in Wyoming, you're not short on eccentric characters carrying deadly weapons to keep an eye on.

No-account Ote Keeley (Ben Hollingsworth) and his pals have a reputation for poaching and worse. With all the rough edges of Yellowstone's Jimmy Hurdstram when Rip first hits his trailer, but none of the earnestness, Ote and the boys leave a trail of trouble that leads straight to the roughest country around.
Birdman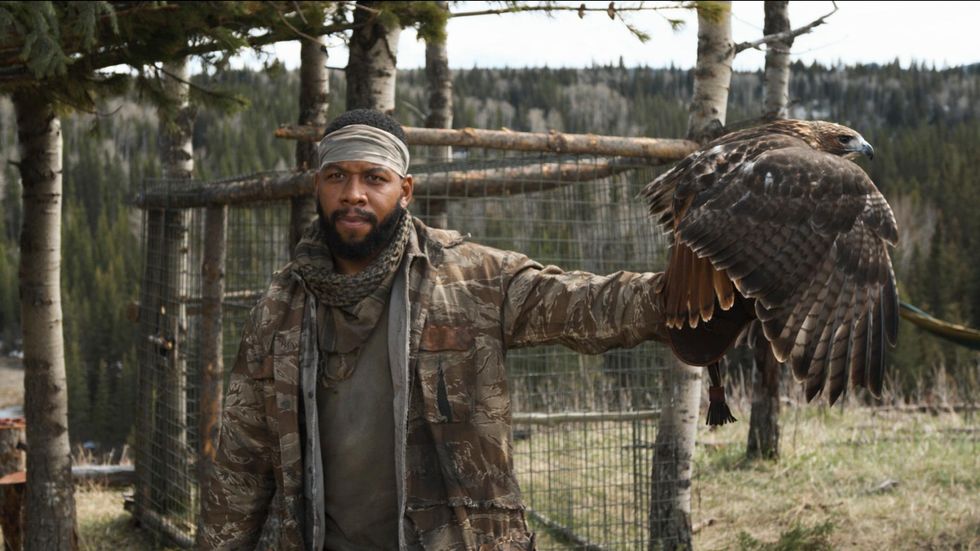 Coley Speaks as Nate Romanowski
Photo credit: Spectrum
Nate Romanowski (Coley Speaks) is another mysterious figure lurking off the grid who lands on law enforcement's radar when the corpse appears. He's a lover of big birds—not cuddly ones like Big Bird, but giant birds of prey—and a genuine concern for the creatures' welfare leads him to cross paths with the game warden.
We don't know much about what drove Romanowski to the mountains, but it's clear that his fatigues aren't just a fashion statement. Like Kayce Dutton, he has a special set of skills and training acquired in some distant past. Though very much a loner, he also lives by a personal code (albeit, not one that keeps him from taking a life if he needs to).
New Sheriff In Town?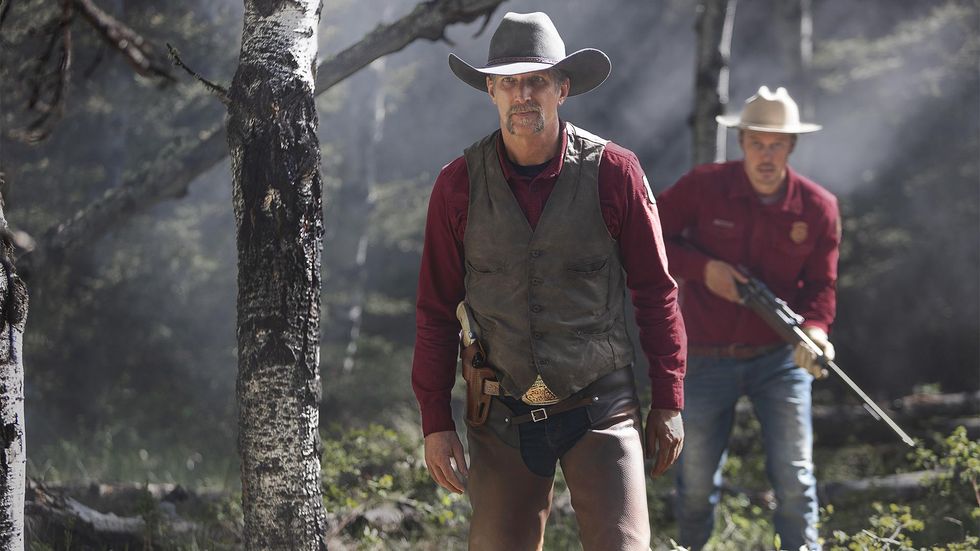 Paul Sparks as fellow game warden Wacey
Photo credit: Spectrum
Not all the questionable faces are lurking in the woods.
As a game warden, Joe Pickett is a sworn officer of the law. But his regular beat isn't murder (not of humans, anyway). This case's jurisdiction should be down to the county's top cop, Sheriff Barnum (Patrick Gallagher), and his very own Barney Fife, Deputy McLanahan (Chad Rook). But the sheriff seems more interested in coffee than truth, so Pickett turns to a fellow game warden for support.

When game warden Wacey (Paul Sparks) joins Pickett on the hunt for wrongdoers, it seems pretty clear that truth isn't his only game. Wacey's in pursuit of the sheriff's badge in an election around the corner, and he's willing to upset a busy schedule of up-market adultery in hopes of making Sheriff Barnum look like a clown.
Family First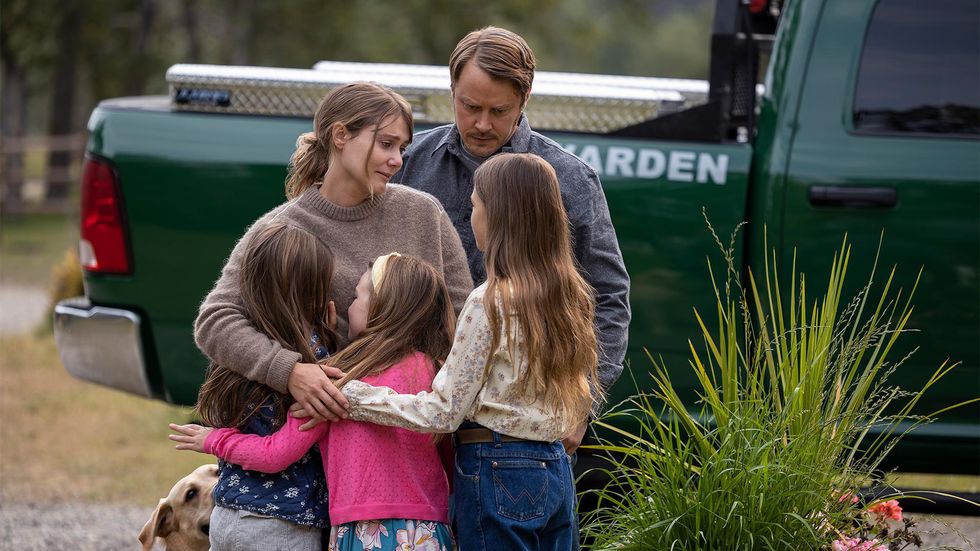 A Pickett family embrace
Photo credit: Spectrum
Add to this mix a distraught and desperate widow, an abandoned child, a nosy knitting circle, and the scheming matriarch of a bloodthirsty brood equal parts rich and ruthless, and the Pickett family has about as much danger coming their way as a wagon train headed into a Western winter.
Thankfully for them all, Marybeth Pickett has all the professional acumen and heart of Beth Dutton, but with a nurturing, protective impulse in place of the reflexive drive to destroy. Will it be enough for this family circle to remain unbroken? Tune in to Paramount+ starting May 15 to find out!

Watch Joe Pickett streaming on Paramount+.
SUBSCRIBE NOW: Enjoy 4 Digital Plus 2 Print/Digital Issues Of Watch Per Year — For Free!