By Nate Millado
Originally published in Watch Magazine, November-December 2020.
Crazy Ex-Girlfriend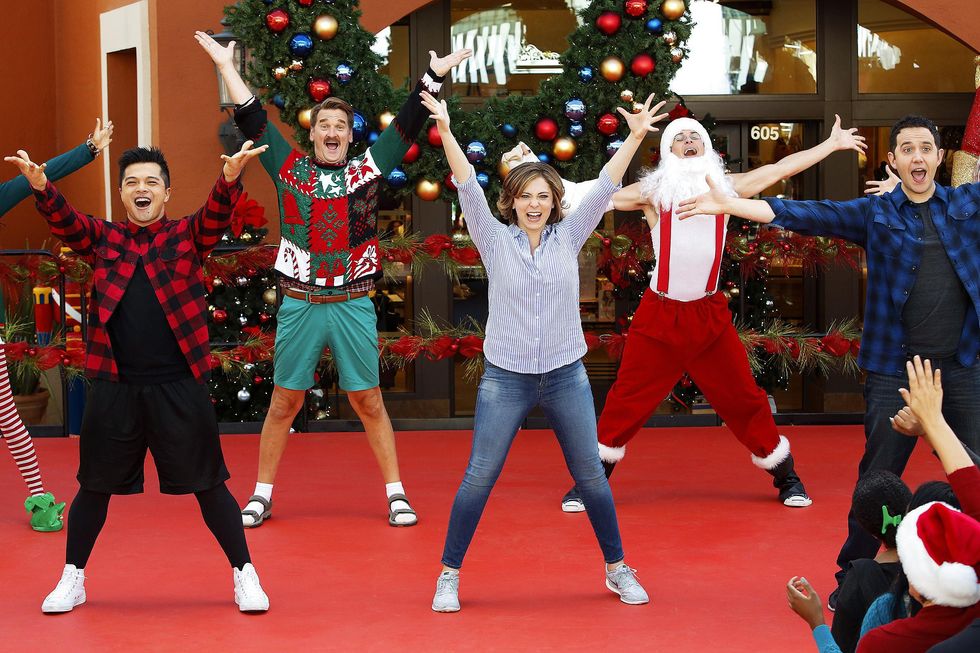 Crazy Ex-Girlfriend's Vincent Rodriguez III, Pete Gardner, Rachel Bloom, Sean van der Wilt, and Santino Fontana.
Photo Credit: CW Network/Courtesy Everett Collection.
"My Mom, Greg's Mom and Josh's Sweet Dance Moves!"
Original airdate: Nov. 30, 2015
It may not be as enduring as Wham!'s "Last Christmas"—or as endearing as Mariah's perennial holiday bop—but dare we say "California Christmastime" is just as catchy? Rebecca and the gang deliver an irreverent showstopper replete with eggnog froyos, a Vietnamese elf, Sublime, pants-less Chet—and a "baked" Santa. And yes, Josh busts out some sweet dance moves!
Everybody Loves Raymond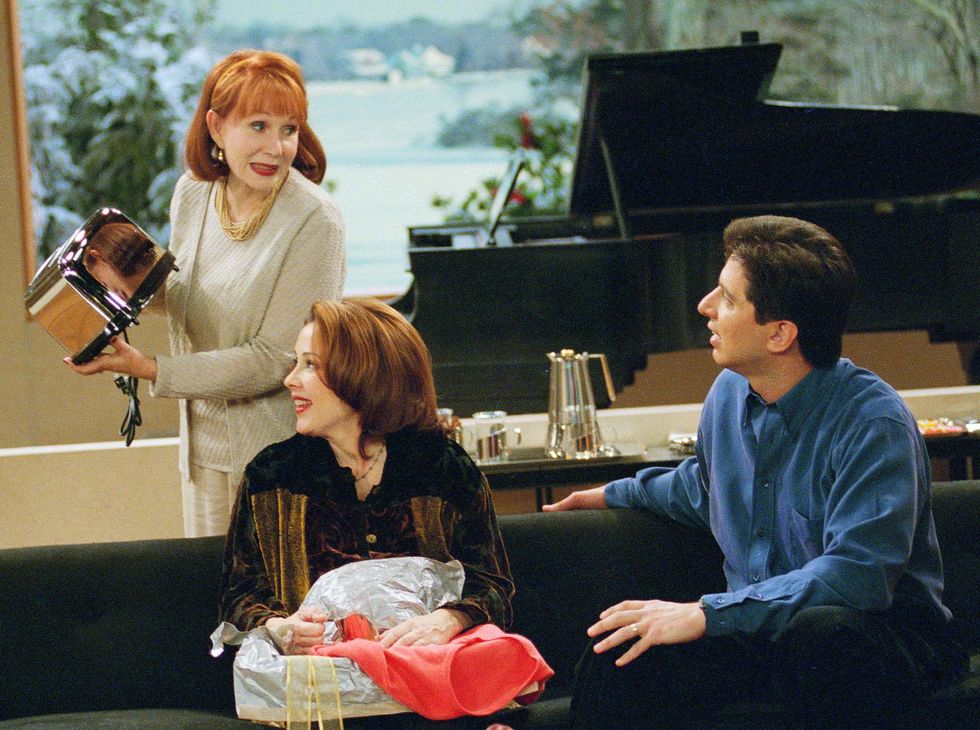 Everybody Loves Raymond's Katherine Helmond, Patricia Heaton, and Ray Romano.
Photo Credit: Spike Nannarello/CBS.
"The Toaster"
Original airdate: Dec. 14, 1998
Neurotic Ray obsesses over what family and friends think of his carefully thought-out gift: an engraved toaster. It's a hit with Debra's picky parents, but without even opening the box, Frank and Marie trade it in for a coffee maker, not realizing its sentimental value. Ray raises a stink, and hilarity ensues as the Barones attempt to recover their son's present.
Everybody Hates Chris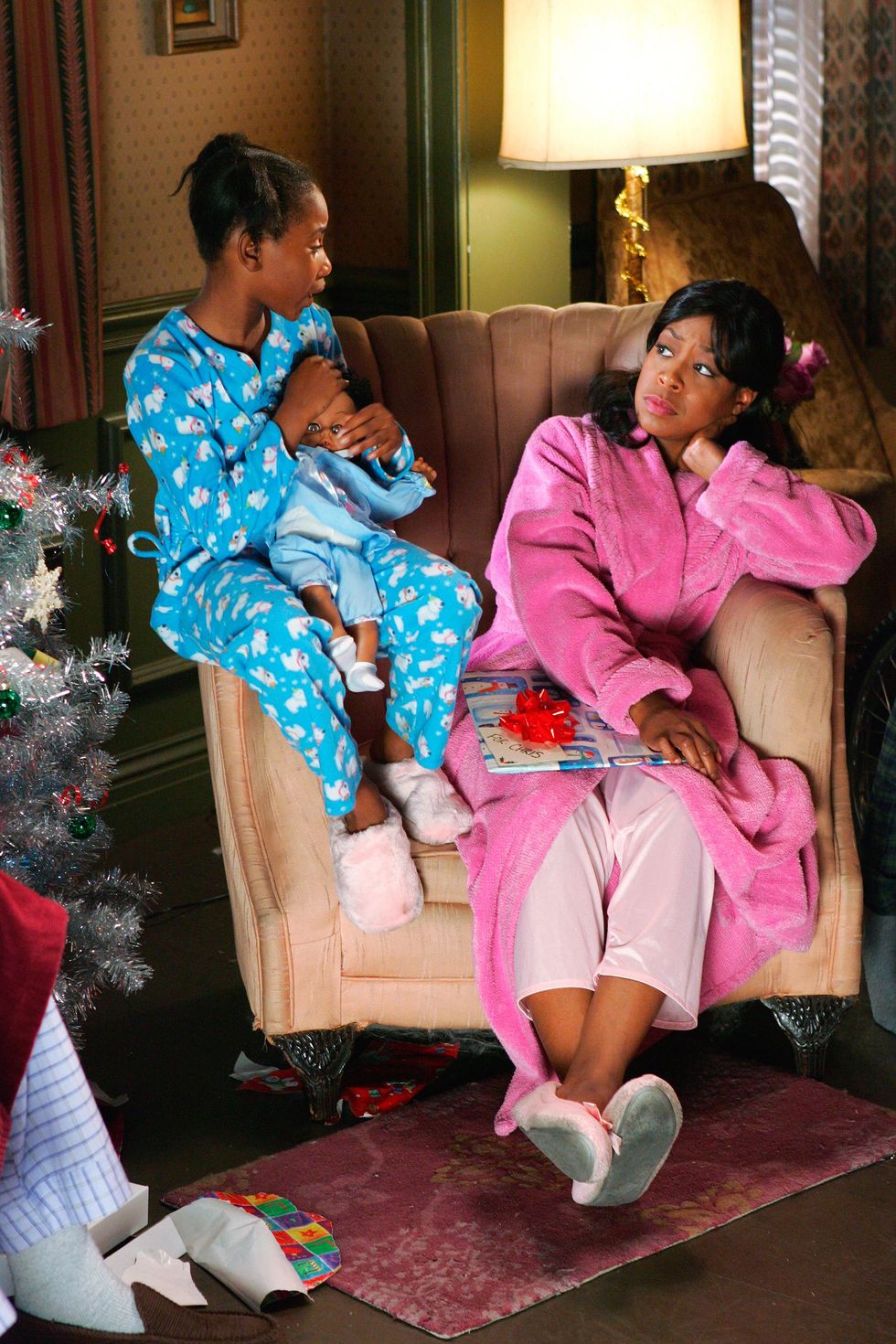 Imani Hakim and Tichina Arnold look askance at each other in a scene from Everybody Hates Chris.
Photo Credit: Robert Voets/UPN.
"Everybody Hates Christmas"
Original airdate: Dec. 15, 2005
Loosely based on his wonder years in "Bed-Stuy," New York, Chris Rock's period sitcom finds the funny in true-to-life situations. At home, Chris wants a Walkman for Christmas, but his parents can't afford it. At school he discovers that the canned food drive for the needy is actually for his own family!
M*A*S*H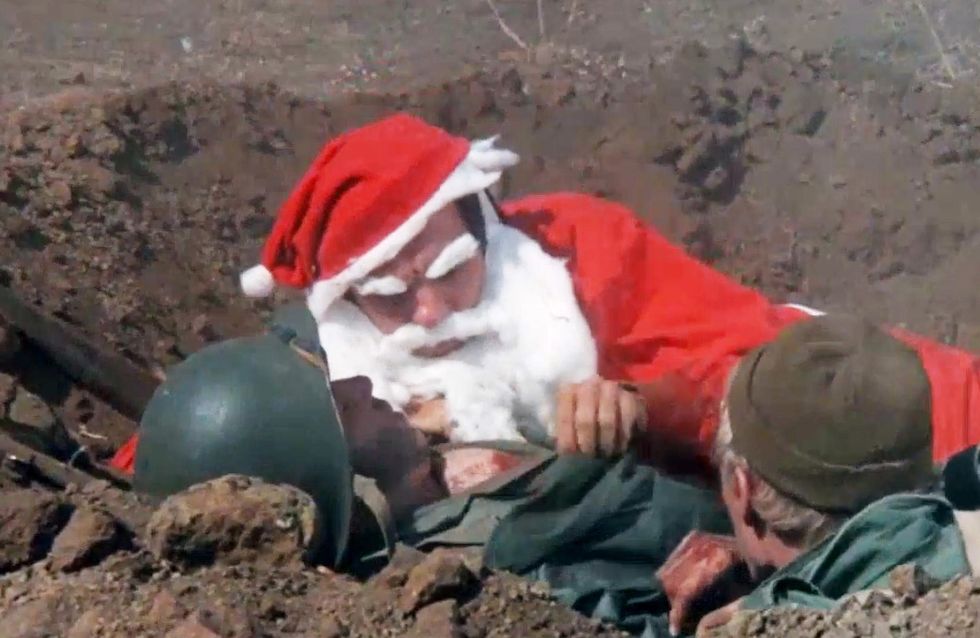 M*A*S*H's Dr. Hawkeye Pierce (Alan Alda) saves Christmas.
Photo Credit: CBS.
"Dear Dad"
Original airdate: Dec. 17, 1972
Hawkeye writes home to his father, recounting the holiday happenings at the 4077th: Radar attempting to mail a Jeep home, piece by piece; Colonel Blake conducting an awkward sex education lecture; Klinger threatening to blow Frank up with a grenade. Hawkeye is chosen to be Santa Claus at a party for orphans, but an urgent call about a wounded soldier at the front forces him to bail. A helicopter whisks the chief surgeon to the field to perform emergency surgery—still in his Santa outfit.
Supernatural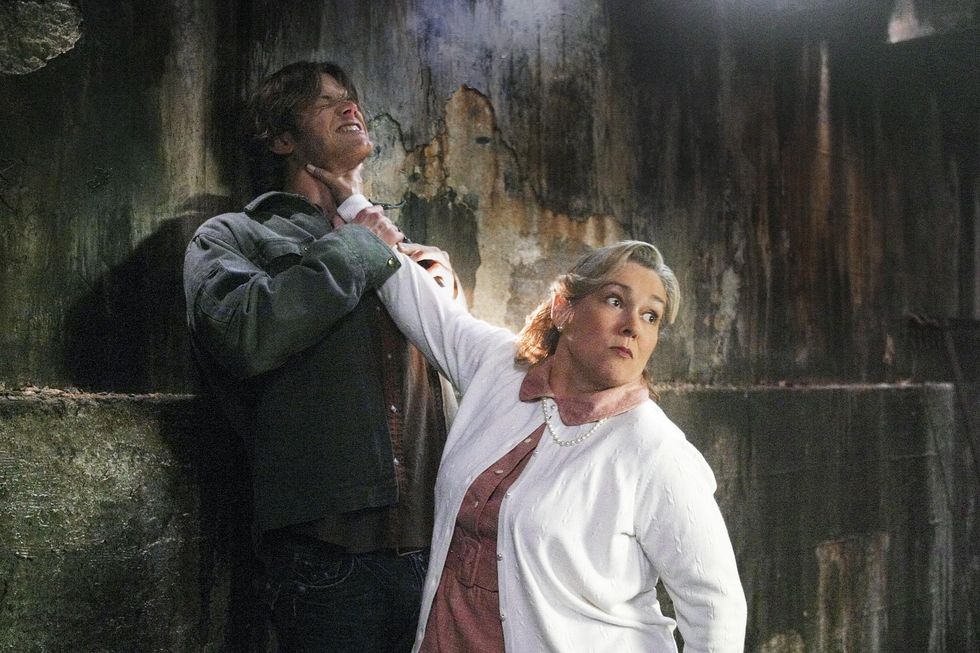 Supernatural's Jared Padalecki and Merrilyn Gann.
Photo Credit: Marcel Williams/The CW.
"A Very Supernatural Christmas"
Original airdate: Dec. 13, 2007
Sam and Dean track down an Anti-Claus demon that violently drags its victims up the chimney once a year—not quite warm and fuzzy. Still, this "Special Presentation"—with a retro title card to boot—isn't all doom and gloom. We flash back to 1991 and learn the origin of Dean's amulet, plus the Winchester brothers break out their trademark wit (even while being tortured by pagan gods).
How I Met Your Mother
How I Met Your Mother's Lily (Alyson Hannigan).
Photo Credit: CBS Broadcasting Inc.
"How Lily Stole Christmas"

Original airdate: Dec. 11, 2006
Ted nearly ruins Winter Wonderland for Marshall when he calls Lily "a bad word . . . a very, very bad word." (Of course, Ted censors the story for his kids, using the word "Grinch.") Other developments in this legendary episode: suitless Barney! Plus, Marshall gifts Lily an Easy-Bake Oven, something she always wanted but was never allowed to have. The ol' college pals bury the hatchet—turns out Ted held a grudge against Lily for ghosting him after she broke off her engagement to Marshall. But oh, fudge—we never do find out what the bad word was!
The Jeffersons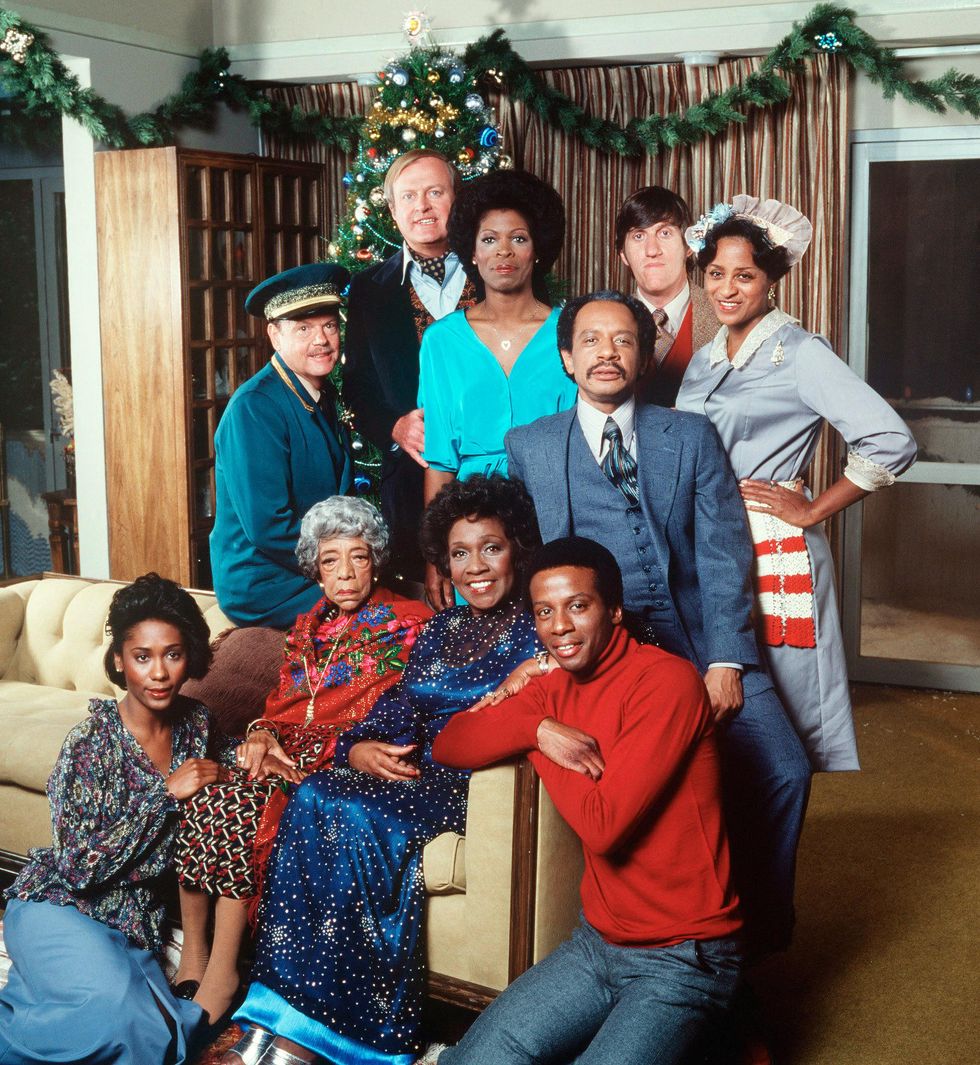 The Jeffersons cast, clockwise from bottom right: Damon Evans, Isabel Sanford, Zara Cully, Berlinda Tolbert, Ned Wertimer, Franklin Cover, Roxie Roker, Paul Benedict, Marla Gibbs, and Sherman Hemsley.
Photo Credit: CBS Photo Archive.
"984 W. 124th St., Apt. 5C"
Original airdate: Dec. 24, 1977
George Jefferson is many things—loud, outspoken, rude, materialistic—but he can be a big softy, too. When Louise discovers her husband has been sending secret payments to an address she doesn't recognize, she's naturally suspicious. (Is George having an affair?!) Weezy follows him to Harlem and is shocked to find out that "Apt. 5C" is where George grew up in poverty. Apparently, George promised himself that if he made it big, he'd never let anyone living there have another terrible holiday.

The Twilight Zone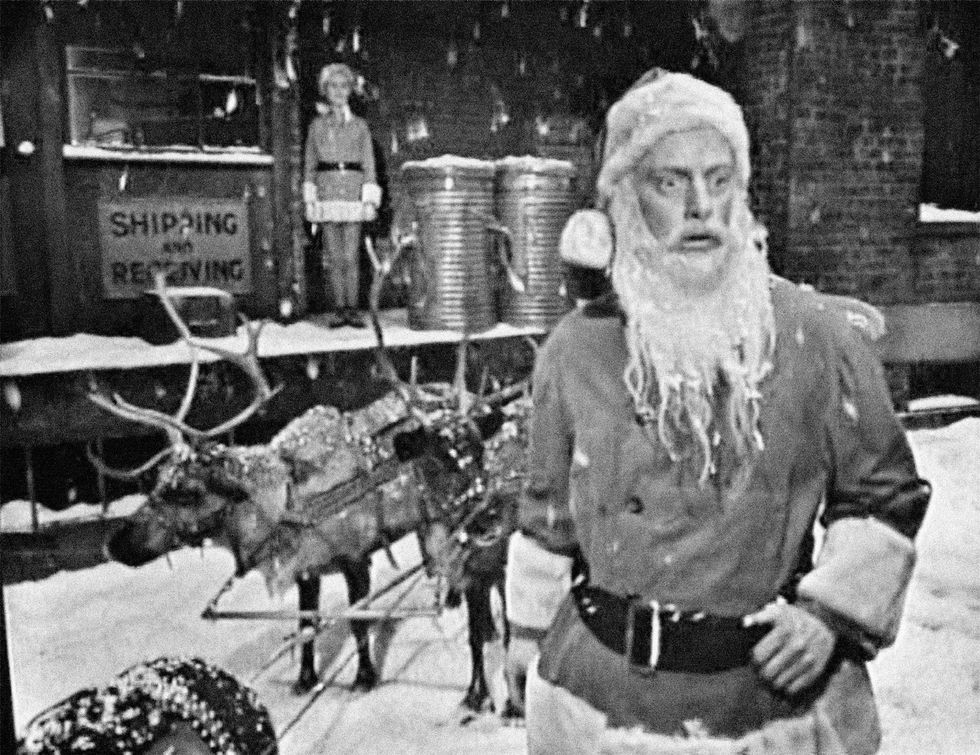 Art Carney as Henry Corwin in a Christmas-themed episode of The Twilight Zone.
Photo Credit: CBS Photo Archive.
"The Night of the Meek"
Original airdate: Dec. 23, 1960
Rod Serling's morality plays tend to skew more terrifying and eerie, but this Christmas-themed installment bucks the trend. It's actually quite touching. A down-and-out department store Santa named Henry Corwin—fired for being drunk on the job—stumbles upon a magical sack of presents. Doling out gifts brings him so much joy that he wishes he could do it every year. The final-act twist implies that Corwin's wish comes true and he heads to the North Pole to become the real Santa!
The Mary Tyler Moore Show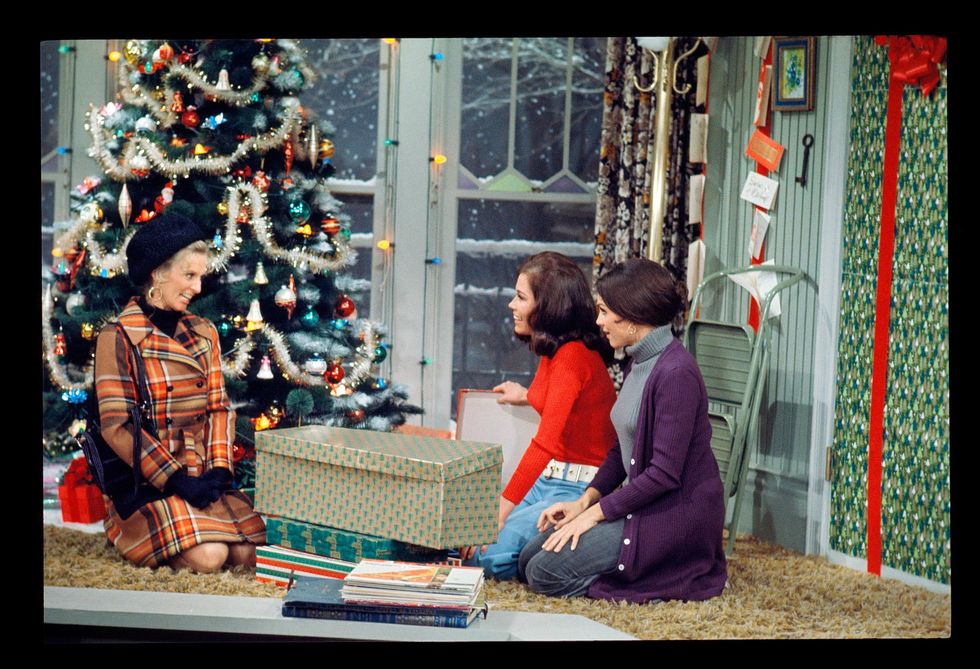 Phyllis (Cloris Leachman), Mary (Mary Tyler Moore), and Rhoda (Valerie Harper) from The Mary Tyler Moore Show.
Photo Credit: CBS Photo Archive.
"Christmas and the Hard-Luck Kid II"
Original airdate: Dec. 19, 1970
Poor Mary: All she wants for Christmas is to spend the holiday with her parents. Sadly, Christmas is just like any other day when you work in a newsroom. So she proposes a quiet Christmas Eve instead with best friend Rhoda. But this plan, too, is derailed when a desperate co-worker begs Mary to cover his shift in addition to her own. Anyone who's ever spent the holidays away from home will relate to this bittersweet episode. Happily, Mary's workplace family comes to the rescue: Mr. Grant, Murray, and Ted surprise her at the end of her shift to take her out for drinks.

All In The Family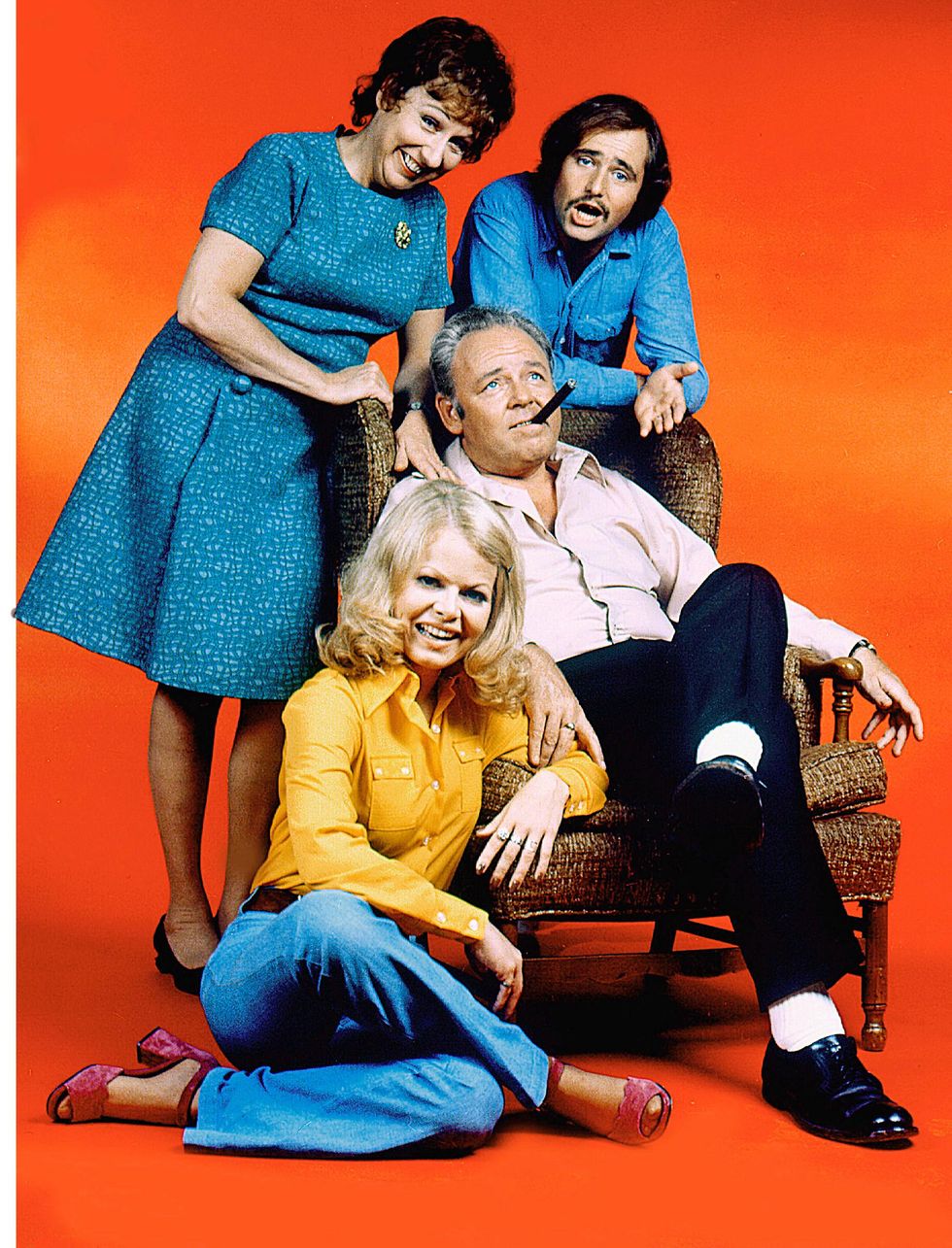 Jean Stapleton, Rob Reiner, Carroll O'Connor, and Sally Struthers in All in the Family.
Photo Credit: CBS Photo Archive.
"Christmas Day at the Bunkers'"
Original airdate: Dec. 18, 1971
Belligerent, blue-collar bigot Archie Bunker is a Scrooge practically every day of the year—but he's particularly irate this Christmas. He bah-humbugs at his hippie son-in-law, carolers, the Jeffersons—even the nun soliciting donations at his doorstep. In a surprisingly touching scene with long-suffering wife Edith, Archie reluctantly reveals why he's not in a festive mood: Thanks to a work screw-up, he wasn't given a Christmas bonus.
SEE MORE: Check Out The Latest Issue Of Watch Magazine—Available Now!
Originally published in Watch Magazine, November-December 2020.